Most people think of Shaquille O'Neal as a four-time NBA champion who now works as a pundit, but there's much more to the giant baller than a legendary career and guest appearances in mosh pits at the Tomorrowland music festival.
Behind the comedic sports personality is an astute businessman and that credits Amazon CEO Jeff Bezos' investment strategy to his tremendous post-career wealth growth.
Since his retirement, the big man has invested his cash in everything from tech companies to high-end real estate, subsequently amassing a fortune worth an estimated US$400 million. Below is a breakdown of the smart assets that contribute to Shaquille O'Neal's net worth.
---
---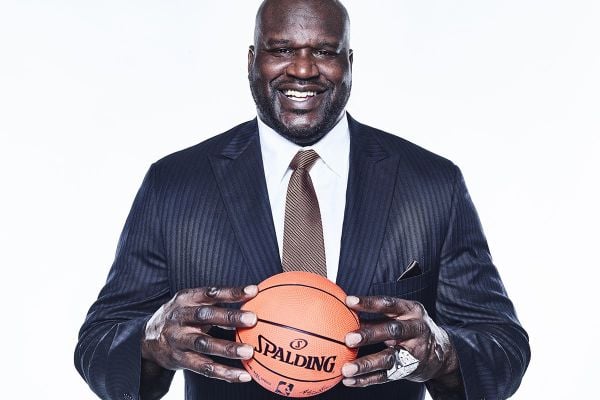 Tech Guru
Shaq has an eye for a good investment and got in early on some of the biggest tech companies in the world.
He invested in Google pre-IPO (through a chance encounter at an LA hotel – an epic story in itself).
A fan of Ring, a doorbell camera home security system, Shaq tracked down the inventor and bought into the business. When Amazon acquired Ring for over US$1 billion, O'Neal pocketed a tidy little profit.
He also has shares in Apple and San Francisco startup Loyal3, an online stockbroking firm.
Restaurant King
The big man has a big appetite, so it's no surprise he owns a number of different restaurant franchises across America.
He once owned 155 Five Guys Restaurants, almost 10% of the company's entire portfolio.
He owns 17 Auntie Anne's, one Krispy Kreme franchise in Atlanta and a Big Chicken restaurant in Las Vegas.
Shaq recently joined Papa John's board of directors and is set to invest in nine stores as well as earn US$8.25 million for a three-year endorsement deal.
Time for a pizza party! I'm excited to join @PapaJohns as a member of the Board of Directors and investor in 9 stores in #Atlanta. Excited to work with Papa John's team members and customers – more here: https://t.co/PRXG7ORtFk pic.twitter.com/c5uj5BRuQ1

— SHAQ (@SHAQ) March 22, 2019
Endorsements = Bank
Not only does O'Neal own a number of businesses, but he's not afraid to put his mug on anything that can help increase his brand.
He's the face of global cruise line Carnival Cruises, and has appeared in commercials and advertising programs for The General auto insurance, fast food company Taco Bell, and Vitamin Water.
Shaq also favours products that emphasise size, with Monster Speakers, Mr. Big Candy Bar and Buick automaker all part of the NBA legend's sizeable endorsements.
He's appeared in commercials representing Pepsi, Bonanza, Nestle Crunch and Reebok.
Branding Is Key
Along with lending his name and image to a variety of well-known businesses, Shaq also puts his name to his own personalised products.
He released his own children's book titled Little Shaq.
He has a line of shoes with sneaker giant Reebok.
There are five Shaq music records, with his debut Shaq Diesel platinum-certified.
As well as being a regular in the NBA Live and 2K series, he's starred in his own video games Shaq Fu and Shaq Fu: A Legend Reborn, although as you can likely presume from the titles, both are fairly average.
Real Estate Mogul
Athletes often invest in real estate, but few have had as much success as O'Neal.
Shaq created The O'Neal Group in 2006 with his first venture being the residential high rise The Met Miami.
He's part owner in a number of nightclubs in Las Vegas.
He owns forty, 24 Hour Fitness locations and has put his personal touch into each gym to make them unique.
He also owns a number of properties in his hometown of Newark, New Jersey – including a CityPlex12 movie theatre.
RELATED: Michael Jordan's $2.7 billion net worth and how he spends it.