Some of the wealthiest and most influential entrepreneurs in the world dropped out of university. That being said, it's also worth mentioning that many university dropouts did not quite find the same success and fame. But regardless, here's a list of some Australian millionaires and billionaires and some from elsewhere, all with one thing in common: they're college dropouts.
1. Steve Jobs
The founder of Apple left Reed College when he was just 19 to supposedly relieve the financial burden of university on his family. Though his tenure at Reed was short, Jobs found value in his time spent there. When giving a commencement speech at Stanford in 2005, he credited a Reed calligraphy course for providing the inspiration for the typography used on the first Mac. At the time of his death in 2011, Steve Jobs' net worth was estimated at $10.2 billion USD.
2. Michael Dell
"You don't have to be a genius or a visionary or even a college graduate to be successful. You just need a framework and a dream" says Michael Dell. Dell dropped out of University of Texas at Austin during his freshman year at the age of 19. He went on to found Dell Technologies and obtain a net worth of $28.6 billion USD.
---
---
3. Julian Assange
Before becoming a controversial computer hacker, Julian Assange studied mathematics at the University of Melbourne. The Aussie WikiLeaks founder showed early indications of his anti-establishment ideals when he dropped out at the age of 19 over objections to the practice of students working on projects for the Australian military. Assange has amassed a net worth of $1.3 million USD, but it isn't much use at the moment, given he's still shacked up in the Ecuadorian embassy in London.
4. Larry Ellison
Much to his adoptive parents' chagrin, Larry Ellison dropped out of university, leaving behind his pre-medical degree to go on to be software billionaire and founder of Oracle. His current net worth is $60 billion USD.
5. Janine Allis
Janine Allis dropped out of school at the age of 16 and took up multiple jobs to enable her to take off and travel the world. While in the United States, she was exposed to the growing juice and smoothie sector of the food industry and realised it was a gap that she could fill back home in Australia. Since then, the "Boost Juice" founder has amassed a net worth of $66 million USD.
6. Bill Gates
Bill Gates attended Harvard for two years before leaving for a specific reason and to build what would become Microsoft. Proclaimed as "Harvard's most successful college dropout" by The Harvard Crimson, today he has a net worth of $97.8 billion USD.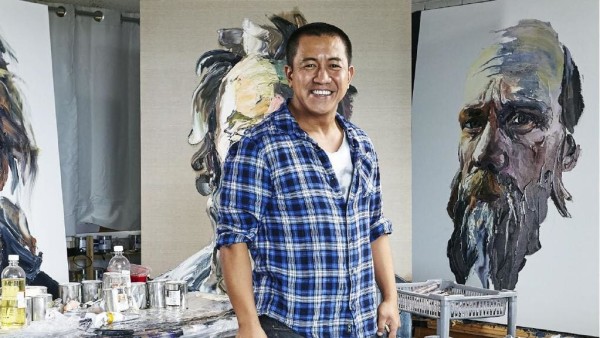 7. Anh Do
Do was a mere six months away from completing the five years worth of courses in a combined Business/Law degree at the University of Technology when he decided that the life of a law grad was not for him. He pursued a career as a comedian after dropping out of college before turning to the creative life as an artist and painter. He's entered some great portraits in the Archibald Prize. His net worth is estimated to be around $10 million USD.
8. Mark Zuckerberg
By his sophomore year at Harvard, Zuckerberg had developed a reputation as the go-to software developer on campus. After working to create a number of different computer concepts in his dorm room, Zuckerberg eventually dropped out of Harvard to found Facebook. His current net worth is $59.4 billion USD.
9. Jan Koum
Ukrainian American entrepreneur and computer programmer Jan Koum worked his way through San Jose State University only to become a college dropout before graduating. He went on to work for Yahoo and then left to invent the incredibly popular messaging application WhatsApp. His current net worth is estimated to be $9.2 billion USD.
---
---
10. Scott Farquhar and Mike Cannon-Brookes
Australia's youngest self-made billionaires first met at age 22 years old when they were both studying Science/IT degrees at the University of New South Wales. They eventually dropped out of college to found Atlassian, the company that provides vital workflow-processing software for companies around the globe. Cannon-Brookes also promtped (and bet) Elon Musk to build the worlds largest lithium-ion battery right here in Australia.