Video games are big business these days, with gamers making truckloads of cash playing online and streaming to millions across the globe. While you might not immediately think that Sydney is a global hotspot for big-time gamers, this one particular house in Darling Point making its Aussie residents millions through streaming.
Known as 'The Click', this purpose-built AU$15 million mansion is home to five of the highest-ranked gaming celebrities in the country. Surrounded by a multitude of computers, big screens, cameras and microphones, these players aren't competing against each other in eSports tournaments, but vying for a slice of the multi-million dollar streaming pie.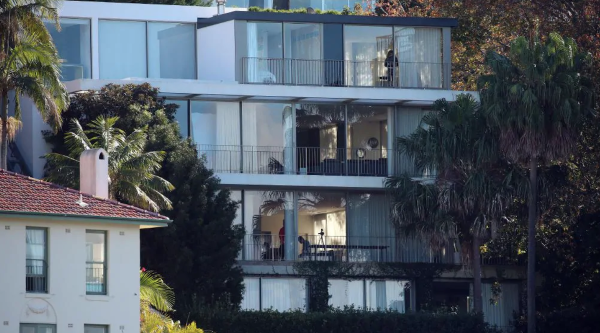 It might sound ridiculous watching other people play games online, but this revolutionary form of entertainment has taken gaming by storm over the past five years, with people paying up to $50 a month to subscribe to their favourite streamer on platforms such as YouTube and Twitch.
It's helped make celebrities out everyday gamers, such as the controversial streamer Ninja, aka Richard Tyler Blevins, who has over 12 million subscribers and earns millions in revenue and sponsorship, not to mention American gamer Jeremy Wang, who claims to make $20,000 a month from streaming alone.
While playing video games for a living sounds like the dream job, for the five kids living at The Click house, being a professional gamer isn't as easy as it sounds. The group spend up to 16 hours a day in front of screens uploading content to streaming services, barely taking time to break for life's essentials.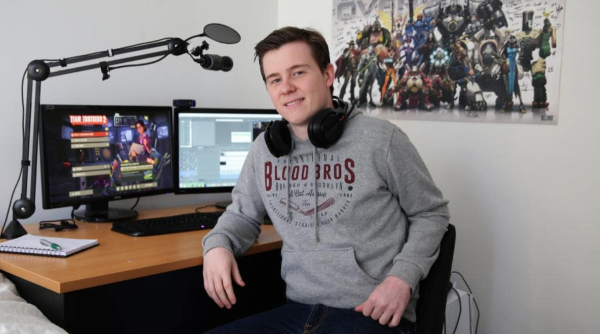 One of the five, 24-year-old Elliott Watkins, has cut back from 16 to 14 hours and tries to set aside at least two hours a day for some form of physical activity. Known to his eight million subscribers as Muselk, Watkins is an avid Fortnite streamer but understands the downside of professional gaming.
"You definitely do see burnouts where sometimes you have to say to someone: 'Hey maybe you should take a break'," he told The Daily Telegraph, who first reported this story exclusively. "Personally I realised I had to offload some work before I went crazy." Watkins now employs two full-time video editors to help ease the load.
Watkins also knows his time as a streamer is short. "Put it this way, no one wants to watch an old man play video games," he said. "This life is incredible but it's also finite. I won't be making videos when I'm 50. We have a five-to-ten year horizon and that's it. And that's why we work so hard and put in these crazy hours. Because there's a time limit. And then someone else comes along."
Despite fears of longevity and burnout, the five streamers are making the most of their moment in the spotlight, with Nathan Ryan, aka Crayator, describing his financial position as "very comfortable."
While most of his money comes from subscriptions – which range between $5 and $40 – Ryan also receives income from ad revenue, YouTube and other areas of sponsorship, although he's reluctant to reveal how much he earns.
"I'm not exactly driving around in a Ferrari … not that I would buy a Ferrari even if I could afford it. But for a kid that grew up in Warrawong … sometimes I think about the fact that now I live in this mansion in Sydney and I play video games for a living and I can't believe it"
Neither can we.
RELATED: Twitch streamers get paid upwards of AU$73,000 per hour to stream gameplay