Unlike the secretive billionaire Bruce Wayne, Tony Stark embraces the superhero life and has no concerns about flaunting his abilities as Iron Man. Not only does he embrace the celebrity life that comes with being a self-made superhero, but Stark isn't at all shy to discuss his wealth, letting the world know just how rich he really is by driving supercars and residing in a multi-million dollar cliffside mansion. So is Stark's lifestyle achievable for the average joe?
Forbes calculated Stark's net worth to be around $17 billion AUD back in 2015, so if you take into account inflation and Stark Industries' continuing growth, I'd say Stark's net worth would be closer to $20 billion AUD, similar to that of Bruce Wayne.
Breaking down Stark's lifestyle into a number of categories he would spend his billions on annually, such as rent (even though he likely bought his pad outright), clothing and sports cars, I've come to the conclusion you would need to be quite the savvy saver to experience Tony Stark's lavish lifestyle.
Malibu Mansion – $212,807 a month/ $2,553,684 annually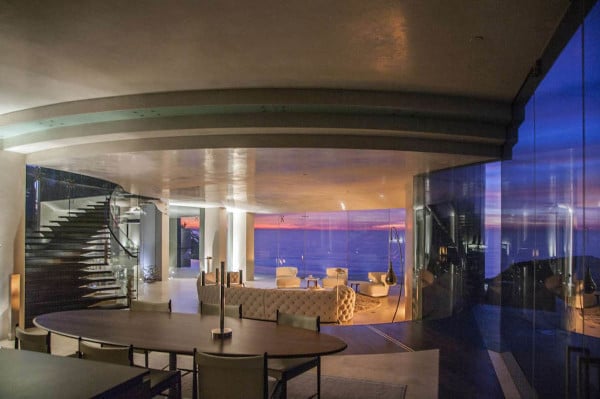 Although destroyed in Iron Man 3, Stark's Malibu Mansion is exactly the type of property you'ed expect someone of his stature to own. Estimated at close to $116 million in the film, the 11,000 square feet estate features 4 bedrooms, 6 bathrooms, private access to the beach and Stark's underground lair.
Although not a real house (sorry to burst your bubble), the interior shots of Stark's mansion are from an actual estate called The Razor House, located in La Jolla, California. The house was recently sold for $42 million, so if you go by that number with an average interest rate of 4.5%, you're looking at around $212,807 a month or a touch over $2.5 million a year to cover your mortgage repayments over 30 years. Good luck getting a loan for that much.
Bugatti Veyron 16.4 Grand Sport – $2.7 million
Stark's car collection gets more impressive with every film in the Marvel universe. In the Iron Man he's seen driving an Audi R8 while his garage has space for a Shelby Cobra, Saleen S7, Telsa Roadster and a 1932 Ford Flathead Roadster. In the sequel, he's upgraded to an R8 Spyder and in the third flick, he's getting around in an Audio R8 e-tron and my personal favourite, the Bugatti Veyron 16.4 Grand Sport. Known as one of the most powerful supercars in the world, the French performance vehicle boasts a 1,000 horsepower, 8-litre W16 engine that can reach top speeds of 407kph and reaches 100 kilometres per hour in three seconds. The ideal car to match Iron Man's suit.
Glenfiddich 1937 "Rare Collection" – $167,000 a bottle / $2 million
Throughout the Iron Man franchise Stark is often seen with a drink in hand. While he's known to indulge in the odd martini and bottle of sake, Stark is usually seen consuming champagne or scotch. Considering his eccentric taste I imagine he'd have a collection of rare liquor in his house, probably sipping on something like a Glenfiddich 1937 "Rare Collection" (worth an estimated $167,000) or a Macallan 63 Year In Lalique (worth an estimated $641,000). Alternating between a bottle of scotch and a bottle of champagne per month, Stark's alcohol bill could put most people in a house with change to spare.
$2 million a year on scotch is a little bit steep for you and I, so a decent substitute would be The Macallan Fine Oak 18 Years Old, retailing for around $400 a bottle.
Tom Ford Suit – $5,000 per suit / $60,000 annually
Stark favours pinstripe suits in dark colours with matching pocket squares. Like any billionaire, he would lean towards only the best, so I'm deducting Tom Ford as his brand of choice. He'd most likely have a different suit for every month of the year, meaning he spends more on his suits that the average yearly wage. Not a bad life.
Monthly Parties – $300,000 per party / $3,600,000 annually
In Iron Man 2 we watch Stark throw a birthday party with copious amounts of booze, the world famous DJ AM, exploding ice sculptures and even an appearance by his great mate War Machine. As someone happy to embrace his stardom I think these types of parties would have been a regular thing for Stark before he became a defender of earth. Considering the entertainment I can see Stark spending a fortune on his parties, throwing these types of shindigs at least once a month with his celebrity friends.
Gym – $50,000
Unlike most other superheroes Tonk Stark wasn't born with special powers, he's just a normal dude who happens to have a suit of armour he can fly around in. Because of this (and that piece of shrapnel in his chest) he has to work hard to stay in shape, so he no doubt spends a few hours a day in his own personal gym with top of the range equipment.
Urwerk UR-110 Torpedo – $160,000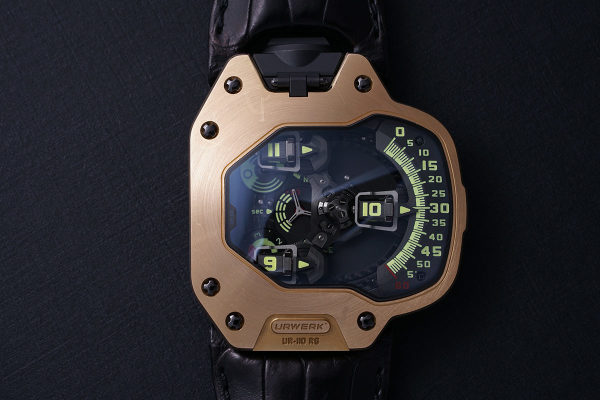 Stark has an extensive watch collection seen throughout the Iron Man series. He can be spotted wearing a Hublot Big Bang watch with a blue face, a Bvlgari Diagono Sport with a black face and black leather band and a Jaeger-LeCoultre AMVOX3 Tourbillon GMT. All of these are spectacular watches but none live up to the technological prowess of the Urwerk UR-110 Torpedo. This independent watchmaker was personally asked by Robert Downey Jr. himself to create a watch for Tony Stark to wear in Spiderman: Homecoming. The timepiece is cased in solid rose-gold armour with the time indications shown on the right side of the watch. It might not be the most expensive watch in his collection but it's certainly the most unique.
Dita Flight Sunglasses – $670
Stark wears sunglasses quite a bit, no doubt to hide his bloodshot eyes after another heavy night on the piss. Across the last few films, the billionaire has favoured Dita's Flight range of sunnies. These glasses are based on the old school aviator design but with a thicker rim. They are constructed out of titanium and come with a 100% UVA and UVB lens with an anti-reflective coating. They're also pretty well priced, meaning this is one of the few things you can probably afford to help you live life like the great Tony Stark.
Grand Total: (at least) $11,124,354
There's a reason Stark can afford to live such a luxurious life; he's rich as fuck. While you might be able to afford one Tom Ford suit or a Urwerk watch, there's not much else in Stark's life you could float without winning the lotto, and even then you'll need to win millions. I'll just have to settle for my knock-off aviators and Honda civic and keep my fingers crossed my $107 million lotto numbers come up one day.
RELATED: How much would it cost to own the life of Bruce Wayne?