It's no secret that Wimbledon is one of the most prestigious sporting events on the calendar – matching the status and exclusivity of events like the Monaco Grand Prix and the US Masters at Augusta.
Tickets aren't easy to come by, further increasing the esteem of the event, with the two choices for those looking to attend is to shell out the big bucks, or wait in line overnight. It's a day where the British aristocracy get to flex their landed gentry status – and there's no better way to flex on the great unwashed than by sitting centre court, for all the world to see.
A recent piece in The Guardian investigated just how much it costs to secure a five-year pass to the best seats at Wimbledon. The tickets (known as debentures for their longevity) are expected to cost at least £100,000 each (about $185,500 AUD).
---
---
There are 2,520 of these tickets available and they're expected to sell out with demand to spare. The position of the seating is obviously top-notch, but the main selling point of the debentures is the world class networking opportunities. Ownership of these passes is also a historical and traditional honour, with access often handed down from generation to generation.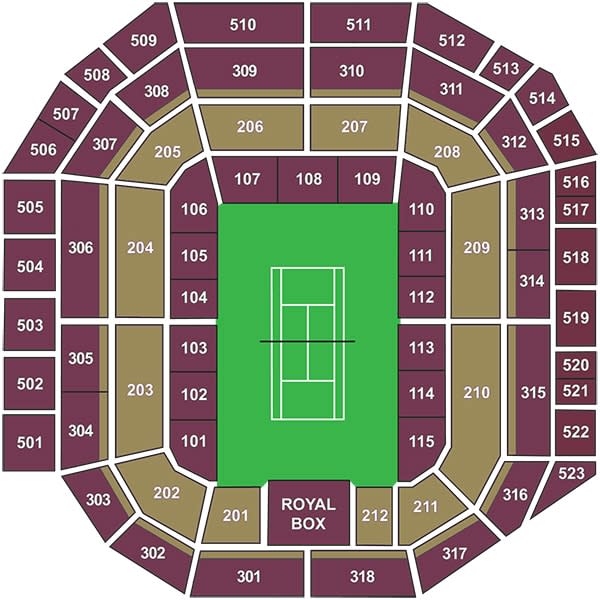 The experience of the day is as luxurious as its price tag. Pass owners are guided through an exclusive entrance and granted access to the coveted Champions Room. There's also exclusive access to the courtside restaurant, which has always housed some of the world's best chefs.
The unique aspect of these tickets is their ability to be resold to the wider public. Unlike many sporting event tickets, there are no restrictions on the resale of the debentures and therefore it isn't uncommon for owners to sell single tickets to matches or even the whole five-year pass. In the past, debentures have been known to regularly sell for triple their original price.
That means that if someone bought the original pass for £100,000, they could sell it for £300,000 – approximately $556,000 AUD.
According to Alan Higgins in the The Guardian article:
"Typically they are handed down in families from generation to generation, making it very hard for new people to buy them as existing holders get the first right to buy. For most people it is very much a passion investment: they watch a few games, give some tickets to charity and sell some."
The 2021-25 Wimbledon Centre Court debentures will go on sale on this Thursday morning (our Thursday evening) and if you've got a lazy $185,500 lying around, they could be the ideal investment. Can't get them off the AELTC? You can pick them up at auction too.
---
---