A lot has been said about Virgil Abloh following his passing. From the founding of his globally coveted brand Off-White to his appointment as artistic director at Louis Vuitton, Abloh left behind an incredible legacy despite being just 41 years of age. This story, however, is not about the deeply influential creative we revere in present day. This story is about the Fendi intern earning $700 a month making cappuccinos and photocopies with Kanye West and how, in order to become Virgil Abloh, he needed to learn the virtues of patience.
Kanye West, who had already seen success in the hip world, was certainly not the 21 Grammy winner we know today. Hot off the release of the seminal 808s & Heartbreak just the year prior, Kanye was ready to embark upon a North American tour with Lady Gaga for what had been renamed Fame Kills: Starring Kanye West & Lady Gaga. This mega event would have seen two of the biggest stars of contemporary music around make 34 stops around the world.
The stage was literally set. From stage design to the promotional photos taken by David LaChapelle, the tour was ready, including a promotional video with the somewhat prophetic tagline: "What happened to all the rock stars? The fame killed them!" What would follow is Kanye West's fairly infamous moment at the MTV Music Awards, where he interrupted Taylor Swift during her Best Female Video Award acceptance speech, prompting Lady Gaga to cancel the entire tour. With that, 'Ye was back at square one.
---
---
RELATED: Virgil Abloh Sells 60% Majority Stake In Off-White To LVMH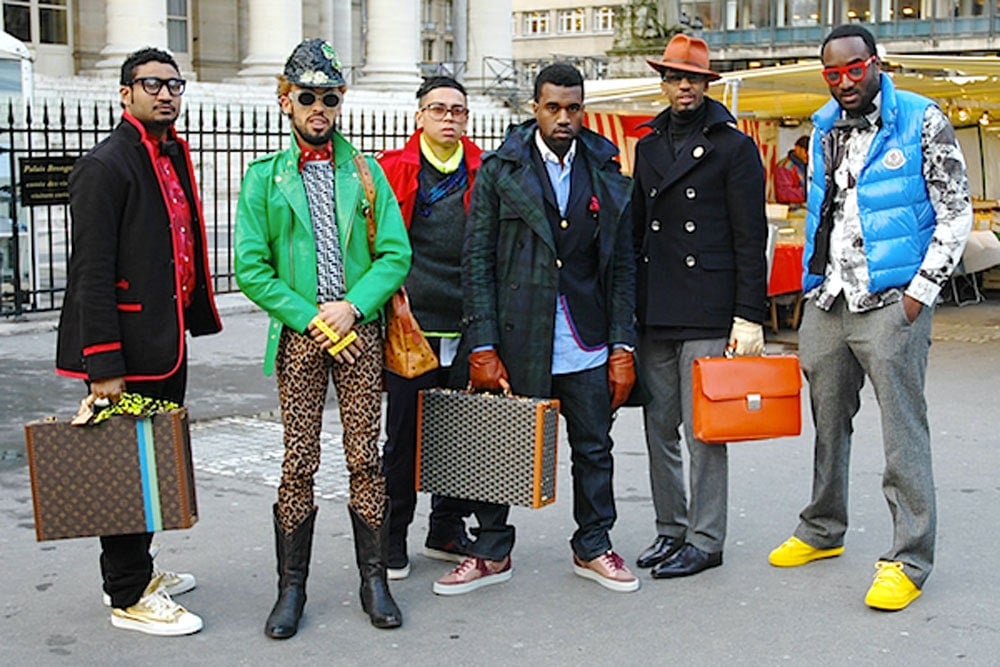 The year before Kanye returned to the music industry with his magnum opus My Beautiful Dark Twisted Fantasy, he moved to Rome with the sole intention of making it in the fashion world. Kanye West's first Yeezy collection would only arrive later in 2016 and this internship with Fendi highlighted that he still had a way to go to that point. For Kanye, who had not hidden his admiration for Karl Lagerfield, the Maison of which Lagerfield was the creative director seemed like the obvious place for West to begin his journey into the fashion business.
Alongside Kanye, you had Virgil Abloh – a recent architecture graduate brimming with enthusiasm and ambition. Abloh had already been active in the Chicago street fashion scene and was especially close to Kanye through his work on the cover of 808s & Heartbreak. With that, the pair set off to Rome towards their thankless new positions at Fendi. In an interview with Hot 97, Kanye described the period as a mundane experience that any intern could recognise: "Going to work every day, walking to work and getting some cappuccinos."
RELATED: Kanye West & Balenciaga Raise Over $1 Million For DMX's Family
In 2009, Fendi was also experiencing its own moment of transition that began a decade earlier, when Prada and LVMH united to acquire 51% of the company; and were continuing the slow and gradual takeover under the guidance of Bernard Arnault. Arnault's leadership was also represented by the CEO of the time, Michael Burke. Burke, a man with previous experience at both Dior and Louis Vuitton, would eventually return to Louis Vuitton in 2012, paving the way for Virgil Abloh's appointment as artistic director in 2018.
While Michael Burke apparently recognised the brilliance of Abloh in 2012, three years prior he was paying him US$500 (AU$700) a month to make his coffee. As Burke confirmed himself: "I paid them 500 dollars a month! I was really impressed by the news they brought to the studio, they were disruptive in the best sense of the term."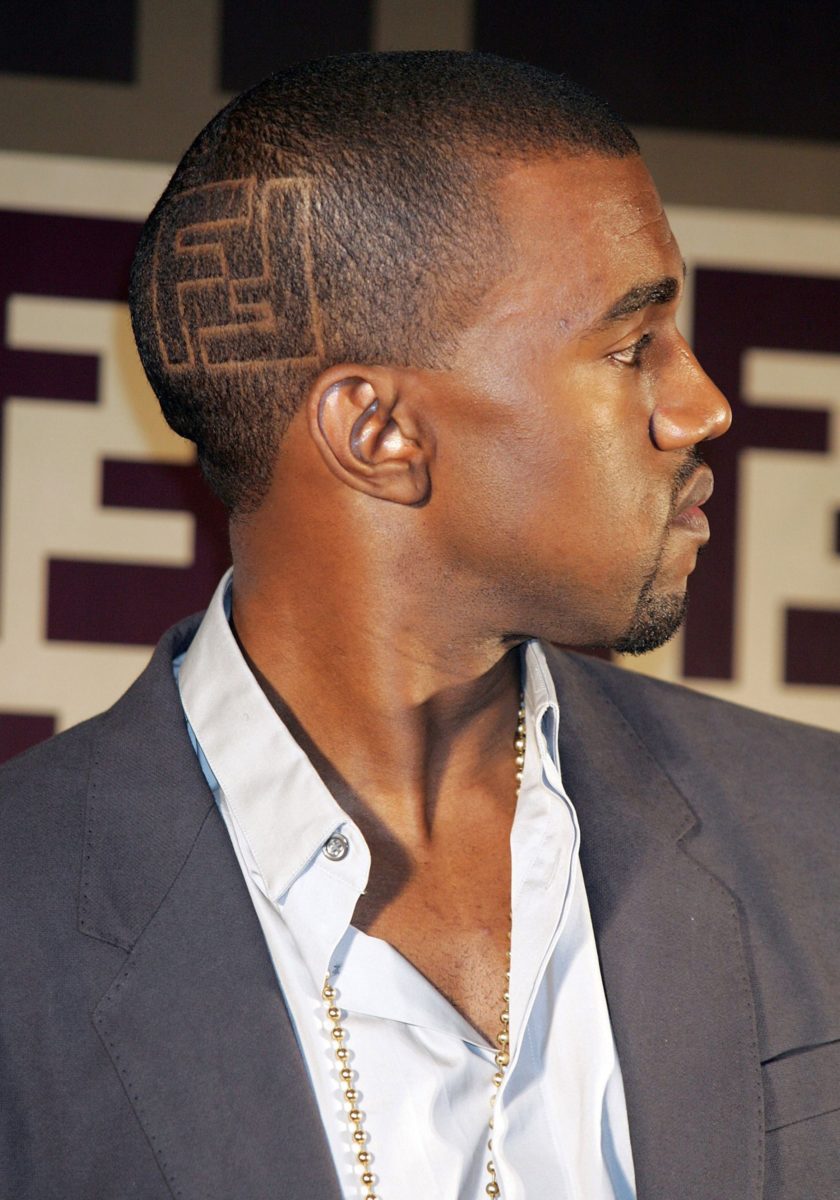 During their time as interns, the pair can be credited with the conception of leather jogger pants – eventually a massive trend in 2013 – which was initially rejected by Fendi at the time. As you can imagine, knowing you were on the brink of greatness while having zero means to make it a reality was disheartening. In an interview with Charlamagne Tha God, Kanye recalled the time spent in Rome with Virgil Abloh:
---
---
"We couldn't do anything, we were just happy to have a key card. We didn't know how to make real clothes, we used a lot of photoshop but we didn't make real clothes ".
That being said, both Kanye West and Virgil Abloh have expressed nostalgia for this period of their careers at Fendi. The experience prompted Kanye to dub Abloh "the fastest photoshop artist" he had ever seen. And who can blame them? Being young and working with your best mate for people you admire in Rome, of all places – even if it meant a lot of menial tasks for minimal pay – is a pretty tough thing to complain about.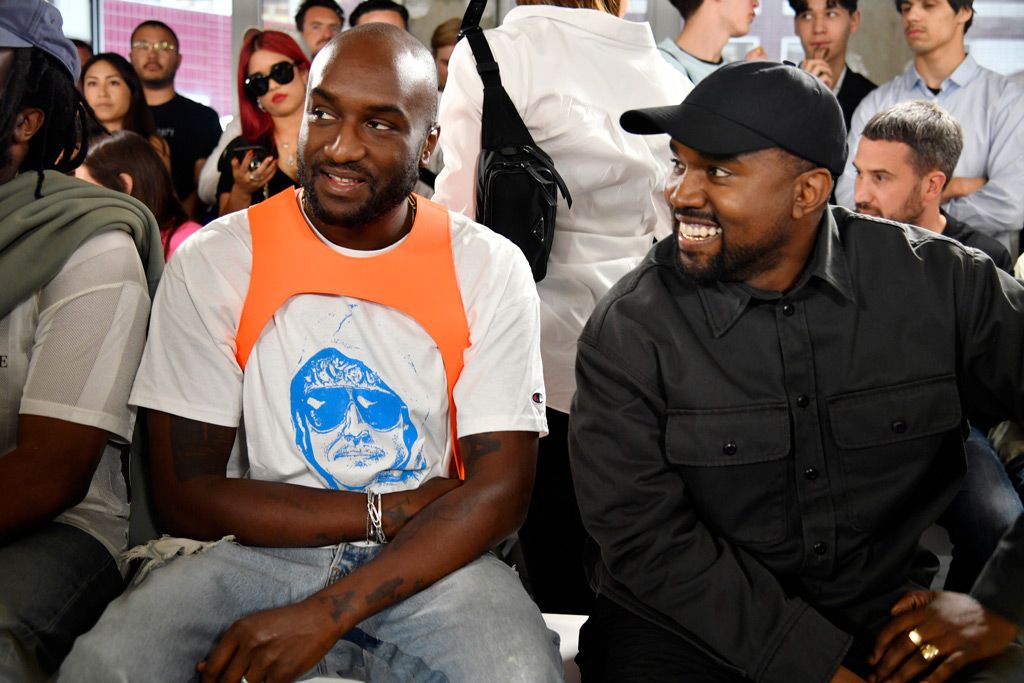 After Fendi, Kanye logged a couple of additional internships in fashion. He would later work with Giuseppe Zanotti on his collaboration with Balmain in 2016 and even tried to get a position as assistant to Raf Simons. He also started the Pastelle brand, which involved Abloh, as well as signing a contract with Louis Vuitton for the creation of some sneakers. Ye even came close to signing an agreement with Arnault for the launch of the first Season of his brand Yeezy.
Virgil, on the other hand, would go on to take over the role of creative director of DONDA between 2012 and 2013, as well as creating Pyrex Vision before he launched Off-White. This created the path for Virgil to find Michael Burke at Louis Vuitton, this time in a slightly different capacity. Burke has stated he didn't regret the loss of two golden talents at the Fendi house, as leaving allowed them to achieve their subsequent successes.
The experience at Fendi has been fundamental for the careers of both Kanye West and Virgil Ablod, giving substance to the ambitions and a clearer vision to the dream. This story reflects the idea that the race for success is a long one. Remain patient and appreciate the shitty jobs for what they are, as there is plenty of time for success ahead. As Virgil himself once said, "Everything I do is for the 17-year-old version of myself."