Fellas, it's time to bid all your lady troubles goodbye. From this day forward, with the Reebok Jurassic Park sneakers on our side, even the most hopeless of operators will practically be fishing with dynamite.
Hilariously dubbed the Reebok Instapump Fury – which is only worth a giggle given the current context – these kicks are a direct reference to the self-driving Ford Explorers which appeared in the original 1993 film starring Sam Neill, Laura Dern, and Jeff Goldblum.
RELATED: 'Jurassic World 3' Will Bring Back Sam Neill, Laura Dern, & Jeff Goldblum
---
---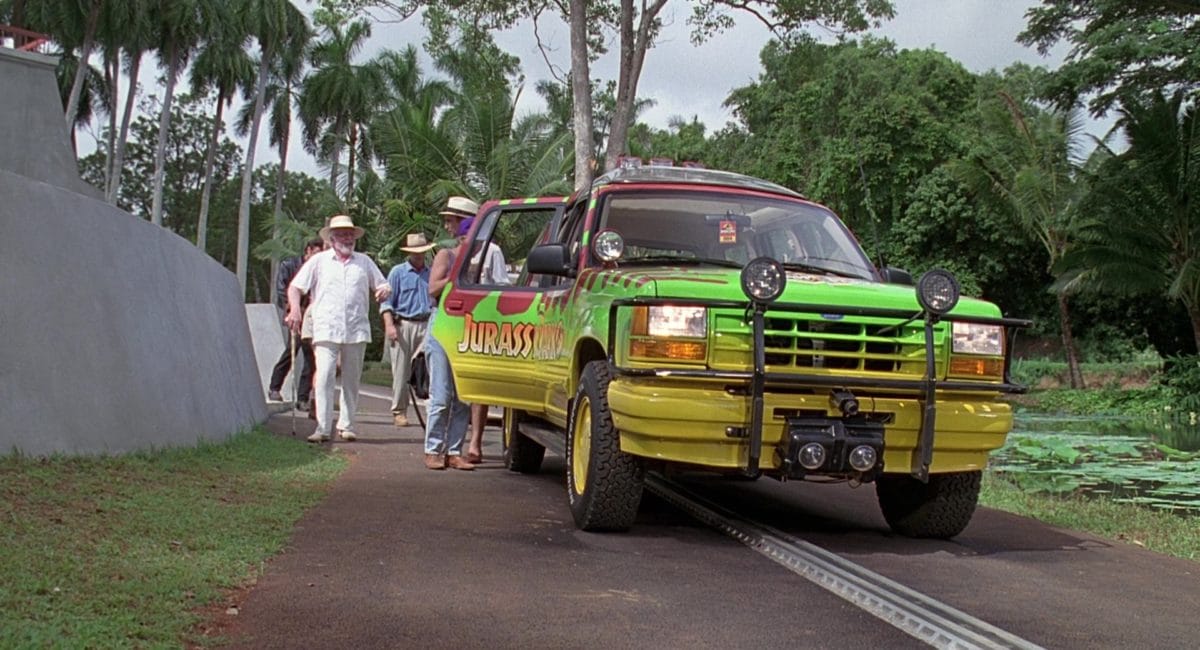 Oozing with sex appeal thanks to the engorging ability of the hallowed 'pump' button and the, shall we say, distinct yellow/green gradient and red claw mark pattern, other notable aesthetic features which promise to help you seal the deal include:
the iconic T-Rex silhouette logo on top of the pump button on the shoe tongue
3D rubber lettering which read "Jurassic Park" and "Reebok Classic" on the front + rear pulls just in case there was any chance of mistaking it for anything else
as well as the damaged undercarriage of the Ford Explorer printed on the underfoot to soundly communicate that you're open for business
The Reebok x Jurassic Park Instapump Fury sneakers will reportedly be released at select retailers sometime in mid-to-late 2021, priced at a moderately reasonable US$180 (AU$235).
Local pricing and availabilities have yet to be announced.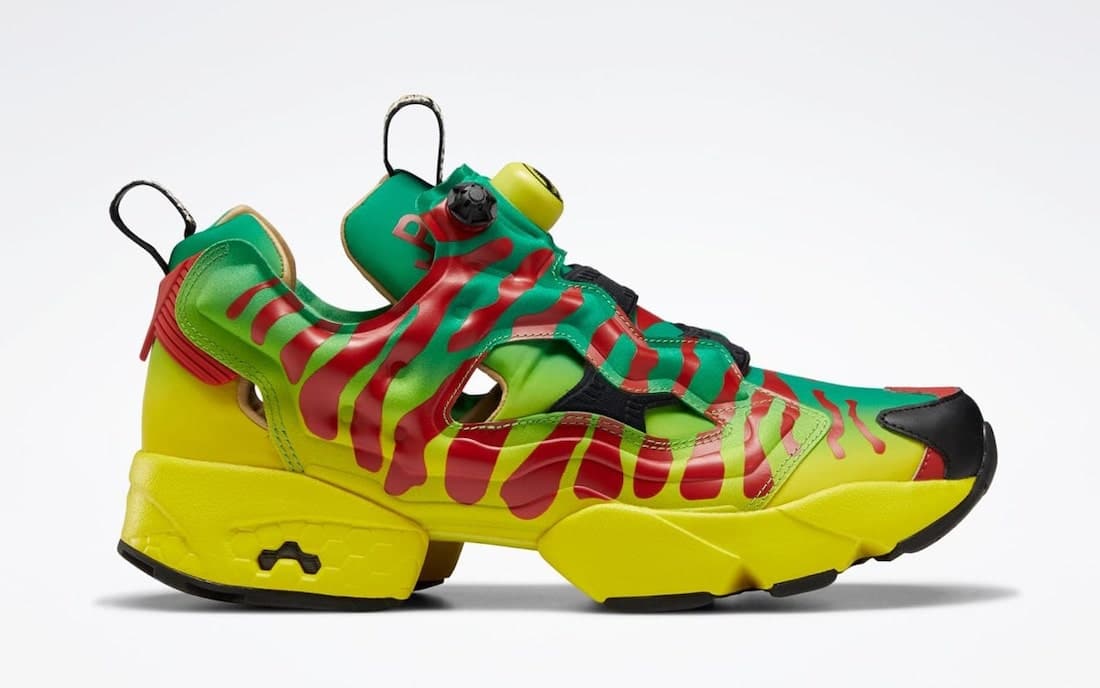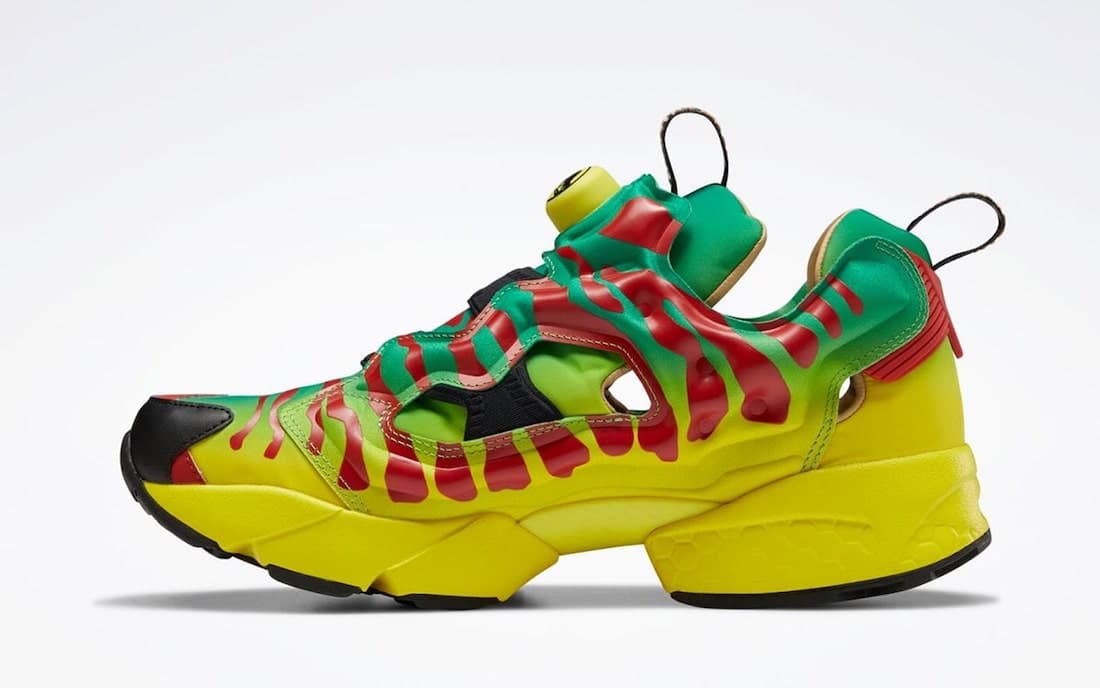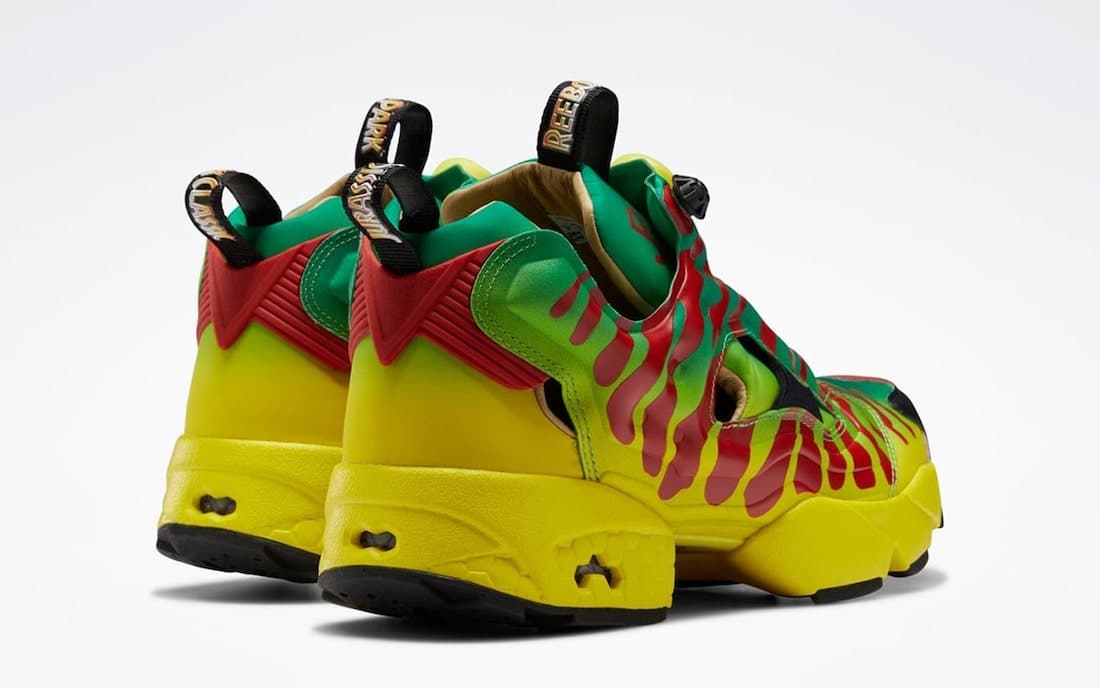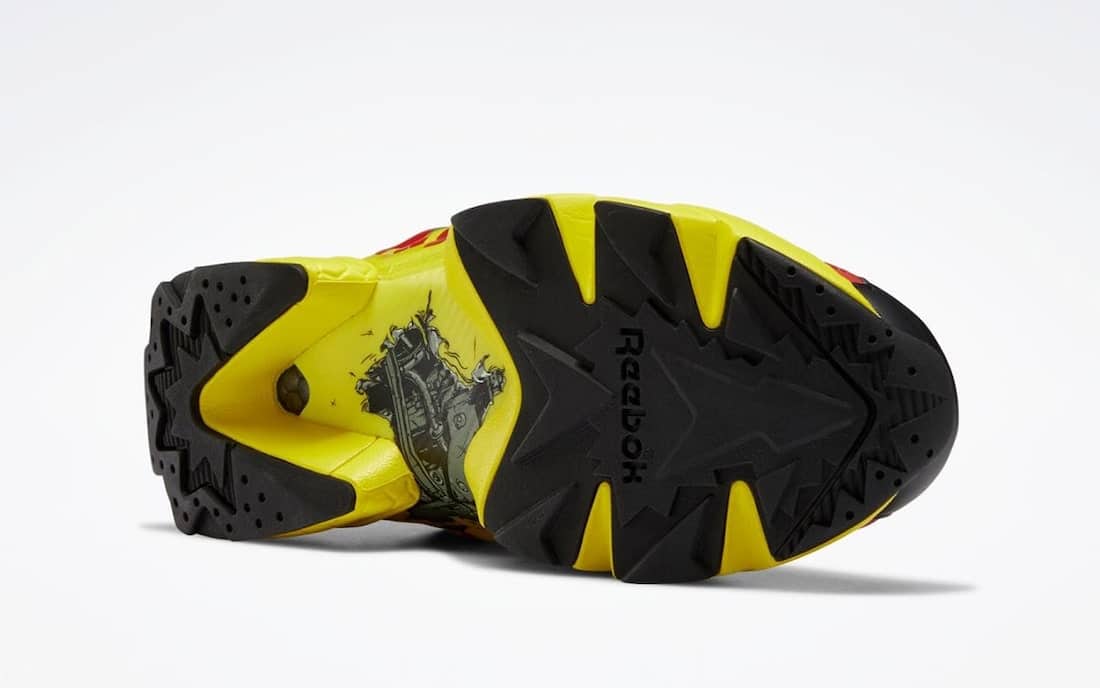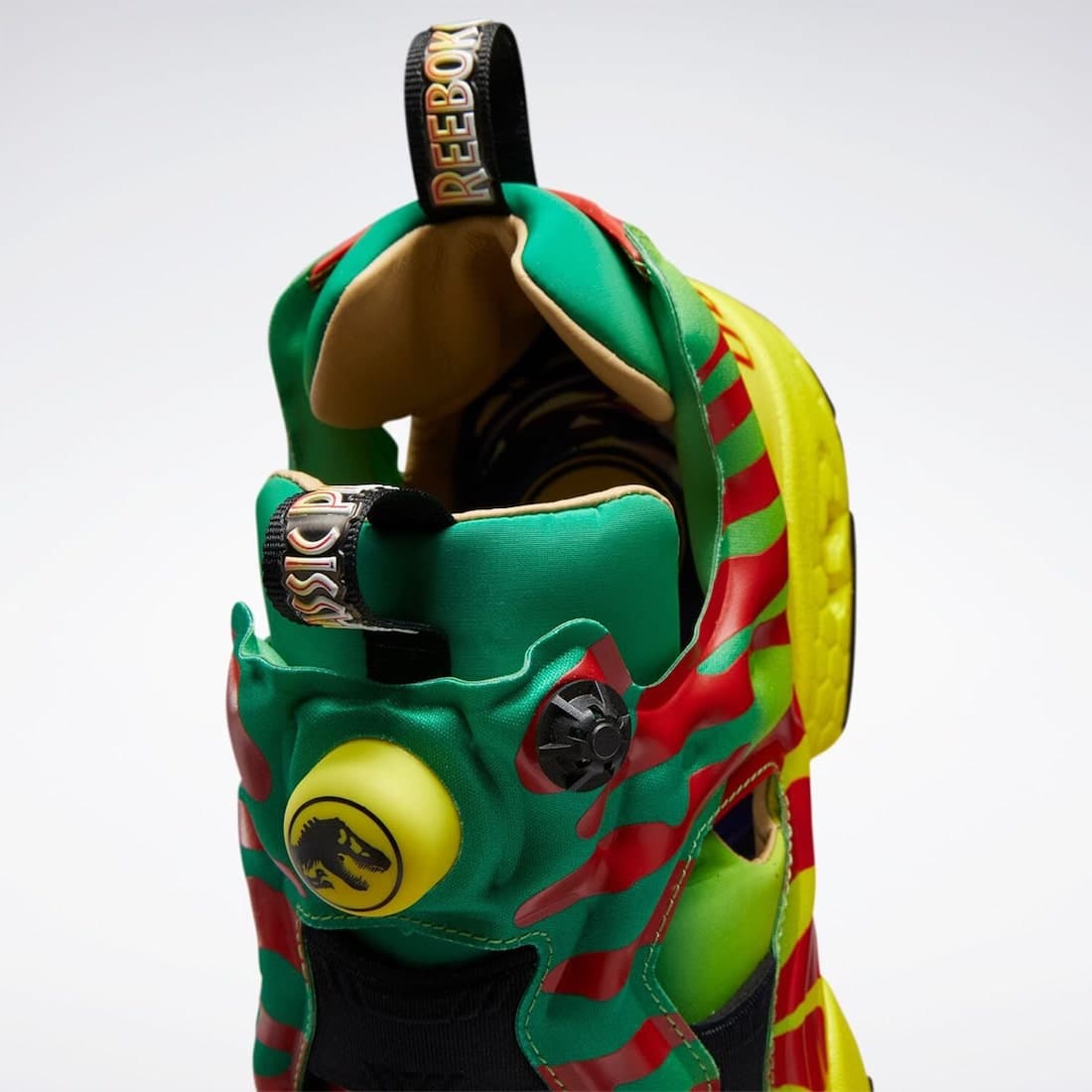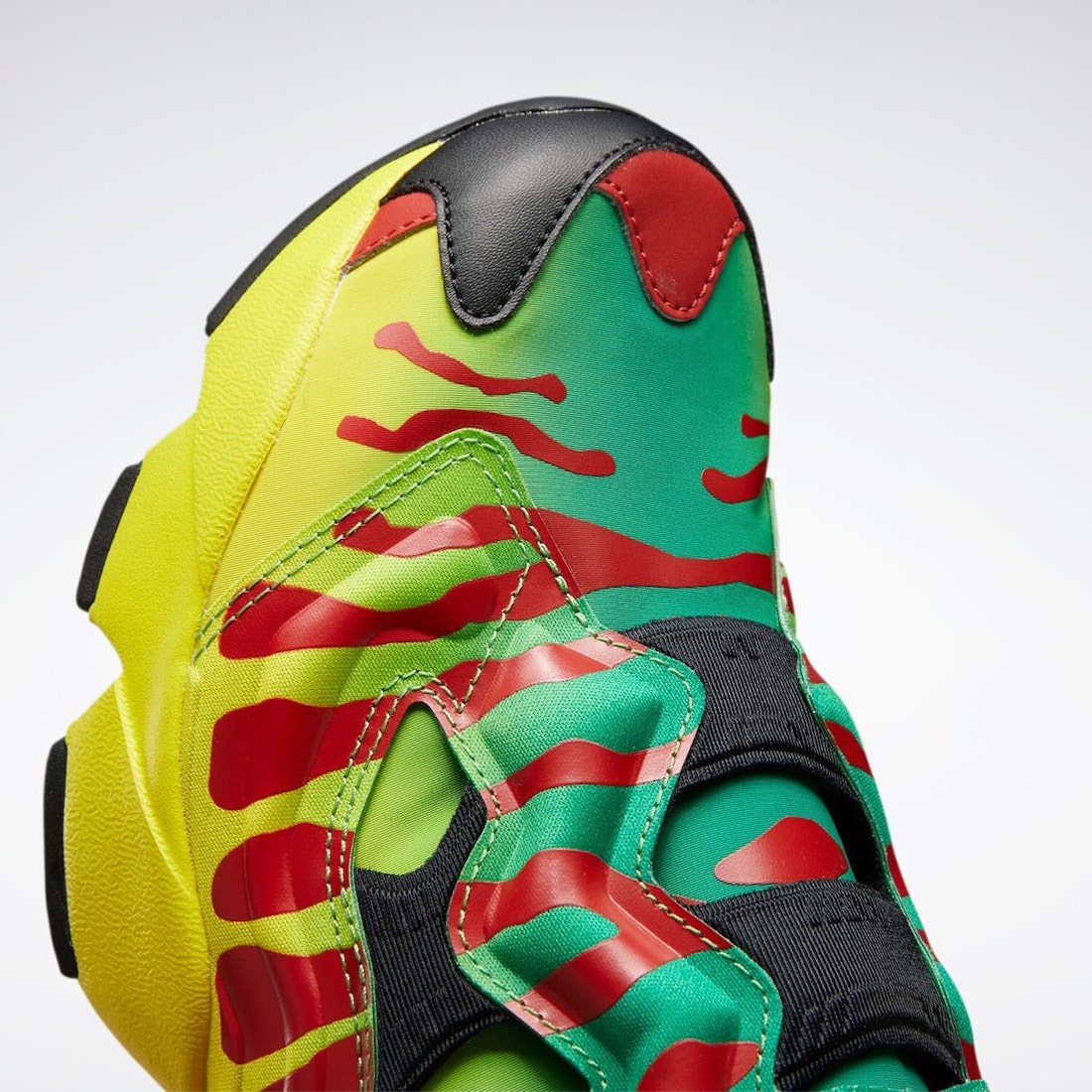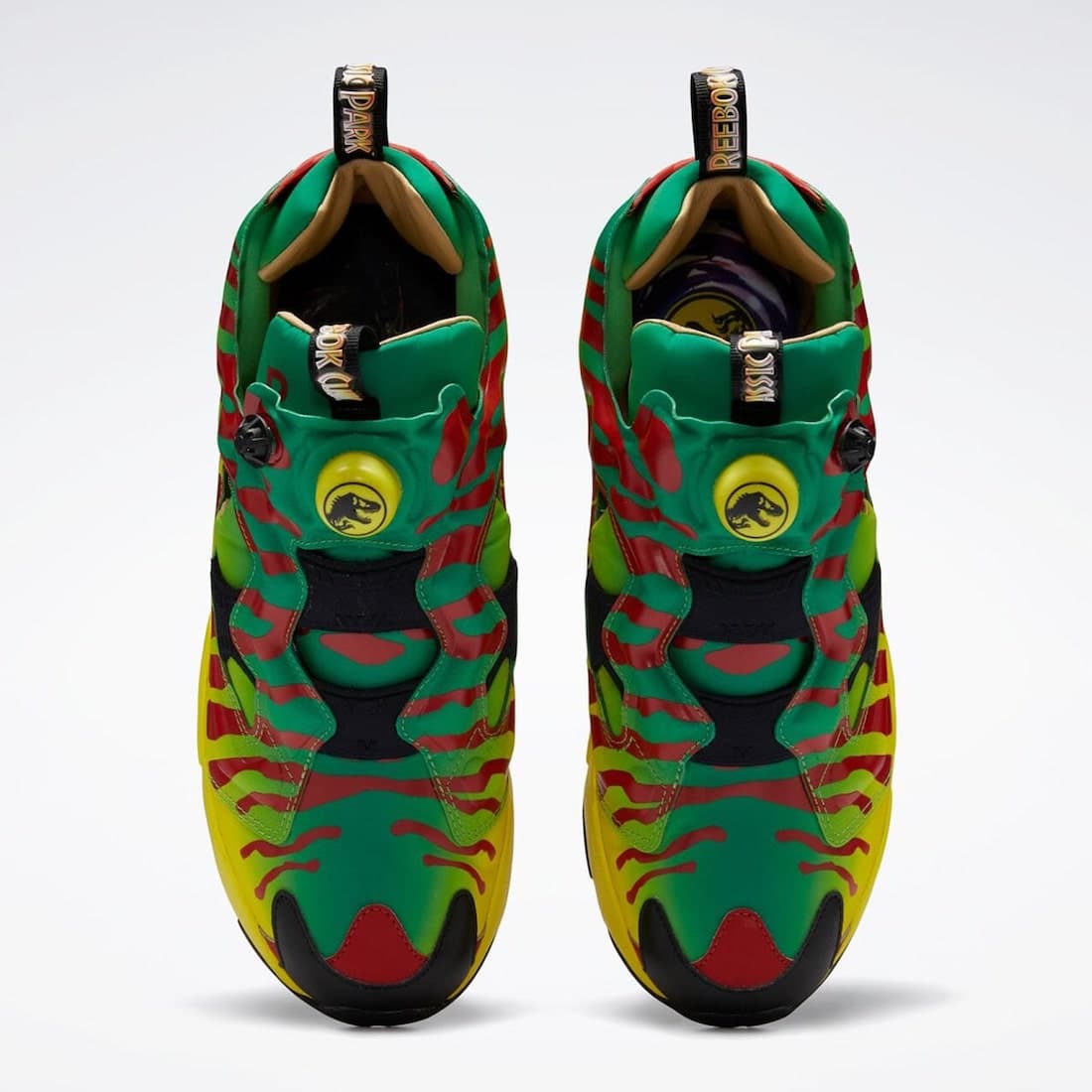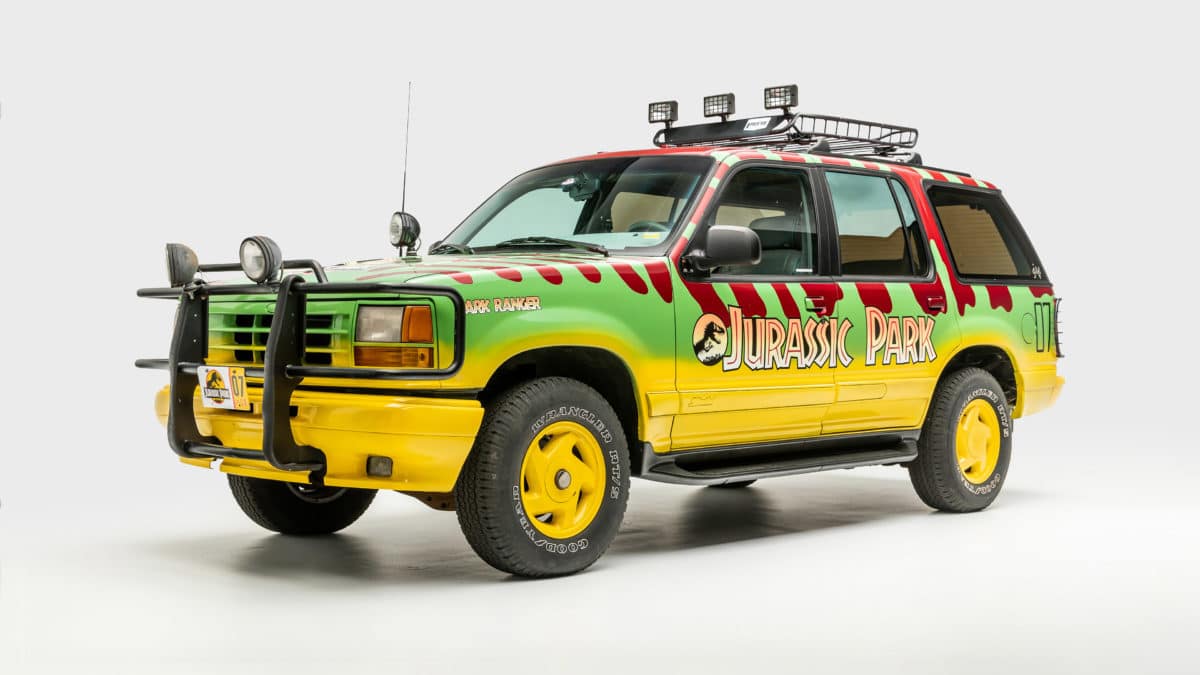 While you're here, be sure to check out Reebok's Ghost Smasher sneakers released in celebration of yet another iconic flick – Ghostbusters. Sporting the Ghostbusters insignia, colour schemes, and even extra kit resembling proton packs from Egon's labs, although we cannot confirm whether these kicks will help/hurt your romantic stock, they're pretty damn cool to look at.