This week, Tiffany & Co. unveiled its latest campaign dubbed 'About Love', featuring none other than Jay-Z and Beyonce, alongside a very special artwork. The Carter couple posed in front of a conspicuously toned blue painting by Jean-Michel Basquiat, an artwork that had been little known until now.
The campaign marks the hip-hop power couple's first appearance as a part of their year-long deal with the New York jewellery firm, which was announced earlier this month. Dressed head to toe in their opera best, Bey and Hova were shot by Mason Poole in a scene with more than a few references to Breakfast at Tiffany's.
While the famous 128-carat Tiffany Diamond that Beyonce wore took some of the limelight, it was the Basquiat in the background that really turned heads. Titled Equals Pi, the painting was completed by Basquiat in 1982, featuring the artists instantly recognisable style against an equally recognisable shade of Tiffany blue.
---
---
RELATED: LVMH Purchases Tiffany & Co. For A Record-Breaking US$16.2 Billion
The blue shade is so similar that not only has LVMH-backed Tiffany & Co. acquired the painting for their own collection, but the executive VP of products and communications at Tiffany, Alexandre Arnault, suggested Basquiat was even inspired by Tiffany.
"We don't have any literature that says he made the painting for Tiffany," Arnault confessed in an interview with WWD.
"But we know a little bit about Basquiat. We know his family. We did an exhibition of his work at the Louis Vuitton Foundation a few years back. We know he loved New York, and that he loved luxury and he loved jewellery."
"My guess is that the [blue painting] is not by chance. The colour is so specific that it has to be some kind of homage."
The painting is certainly one-of-a-kind and was widely reported to have never been seen by the public previous to this occasion. Though this isn't totally correct, as it was actually photographed in the private collection of Milan's own jewellery royalty, the Sabbadini family, back in 2018.
---
---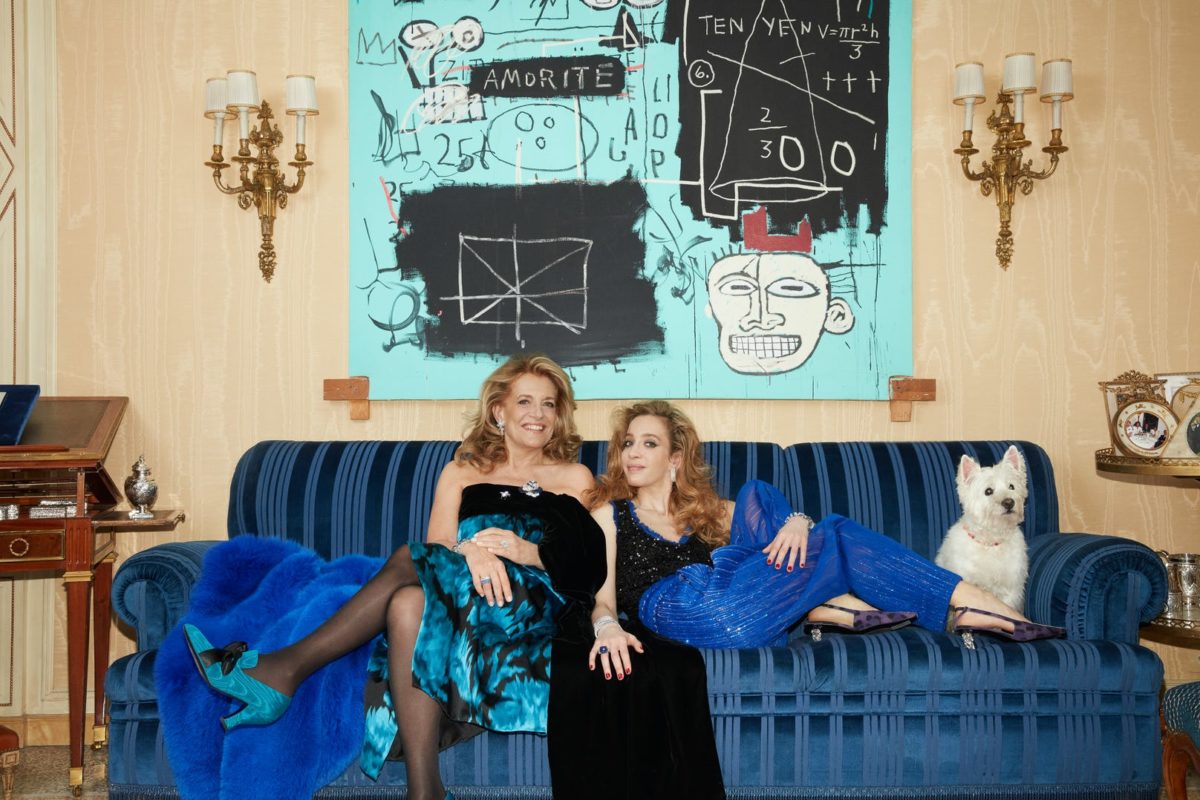 While we can't be certain that Tiffany & Co. purchased the Basquiat directly from the Sabbadini family, we can be certain of where it will be seen next. The painting is destined to be placed on permanent display at the iconic Tiffany & Co. 5th Avenue location in New York.