Whether you're stuck down the back with the regular folk or living the high life in J class, the type of suitcase you're lugging around says a lot about you. A cheap ratty backpack or boring black suitcase might have served you well over the years but there's no time like the present to update your travel swag.
You should think of your travel kit as an investment in practicality as much as style. Why not splash a little more cash and get yourself designer suitcase you can flex at the luggage carousel too?
Rimowa Classic Check-In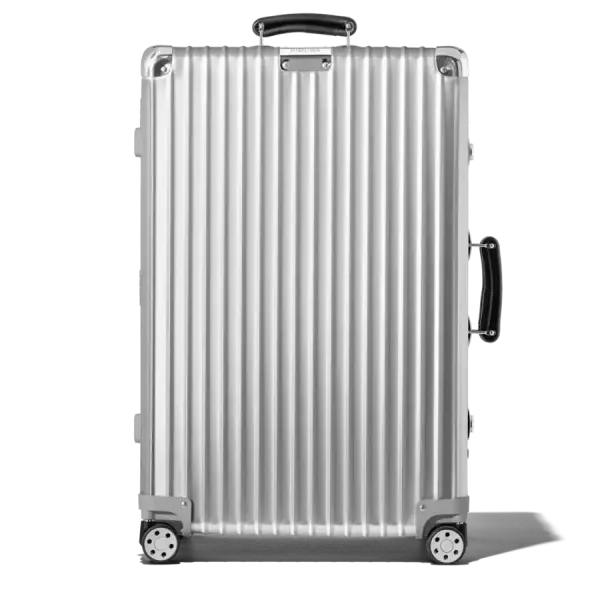 For over 120 years Rimowa has redefined travel with their practical yet luxurious range of suitcases. Built from high-end anodized aluminium alloy with handmade leather handles, the Rimowa Classic Check-In is our favourite from the European brand's collection for under the hold luggage. Sleek, stylish and featuring a five-year guarantee, you'll be hard pressed to find a more reliable piece of travel kit.
Mercedes-Benz Leather Suitcase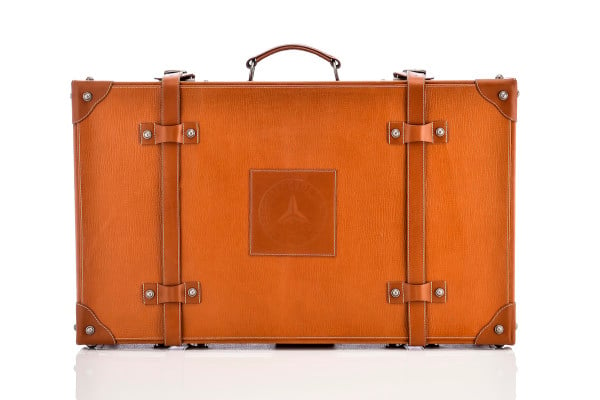 Dropping this December, Mercedes-Benz's foray into the luggage world is predictably stylish and reminiscent of something out of Hogwarts. This exclusive handmade leather case is made from the finest calfskin, with the lining recreating the original upholstery design of the legendary 300 SL Gullwing. Resembling high-end office products of the 60's you can channel your inner Mad Men with this classic cognac leather suitcase.
mercedes-benz-classic-store.com
StreamLine The Anthropologist Stowaway In Navy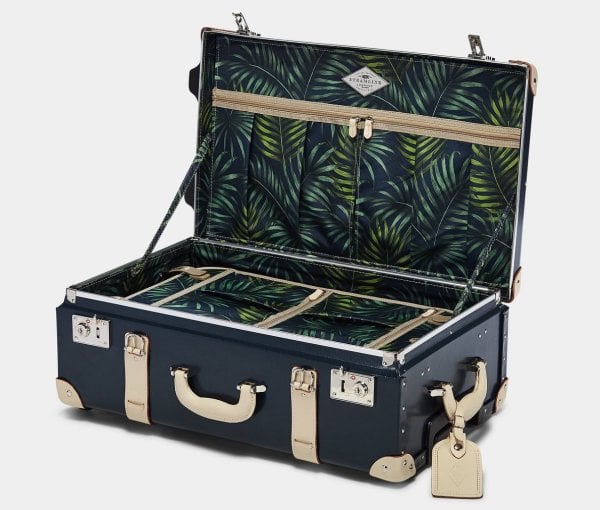 Although they've only been in the luggage game for a touch over a decade, StreamLine have gained a reputation for their take on vintage-inspired modern luggage. The Anthropologist looks like something a college professor would own, but the dark navy leather and rich cream straps create an aura of cool sophistication. The inside lining reveals a canopy of green palms giving the case a tropical feel that oozes holiday vibes.
Montblanc Large Trolley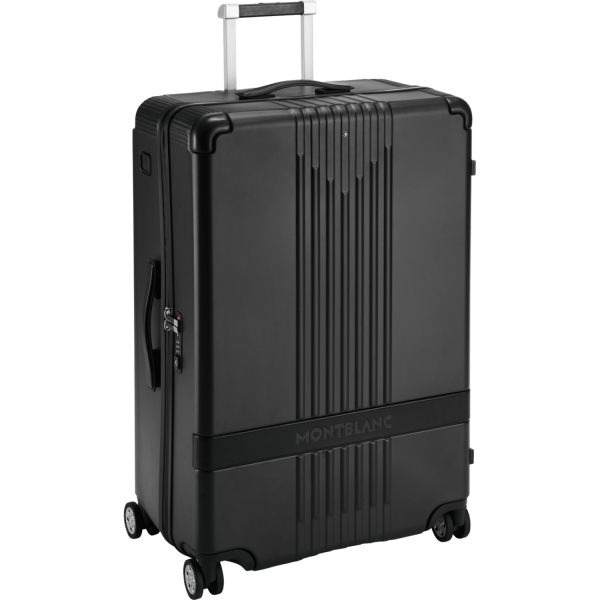 Leaders in writing and leather goods Montblanc also offer a fantastic range of travel accessories, with their take on contemporary luggage defined by a collection of suave designer check-in options. The Montblanc Large Trolly is made in Germany from polycarbonate hardshell with leather trimming and will keep your valuables safe and sound during your travels.
Tumi Short Trip Aluminium Suitcase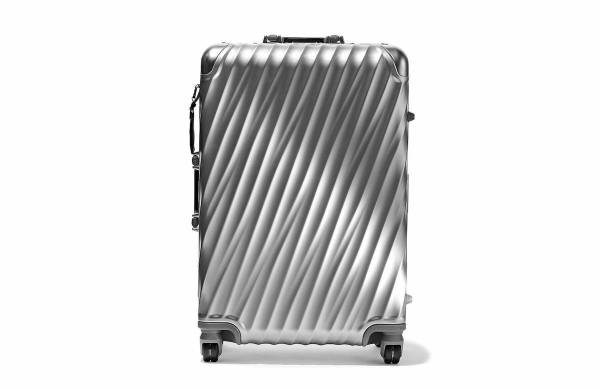 As the name suggests, this suitcase from internationally renowned Tumi is made from durable aluminium and goes well with any travel outfit. If you're off to a wedding, for example, this case is ideal as it includes three zip pocked compartments along with a bracket hook to hang your suit.
Globe-Trotter Centenary 20″ Trolley Case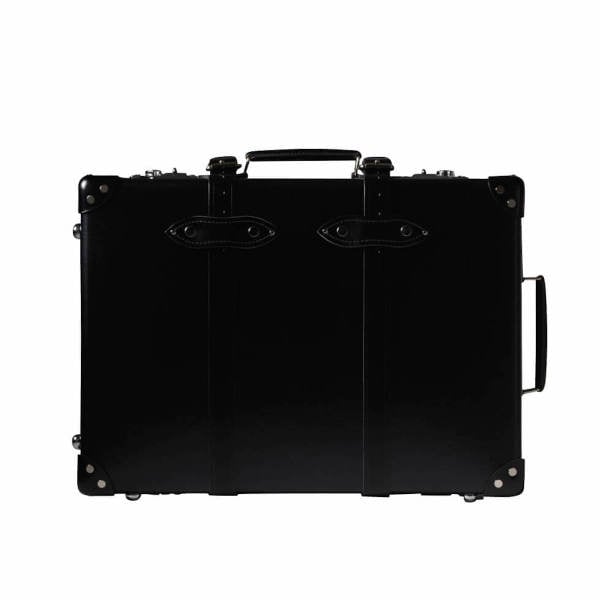 Released to mark the 100th anniversary of Globe-Trotter this lightweight and masculine designer suitcase is what every classic businessman needs. Made from vulcanised fibreboard the Centenary is a solid briefcase featuring a turn lock, two-wheeled base and adjustable buckle fastening straps.
Samsonite Lite-Box Alu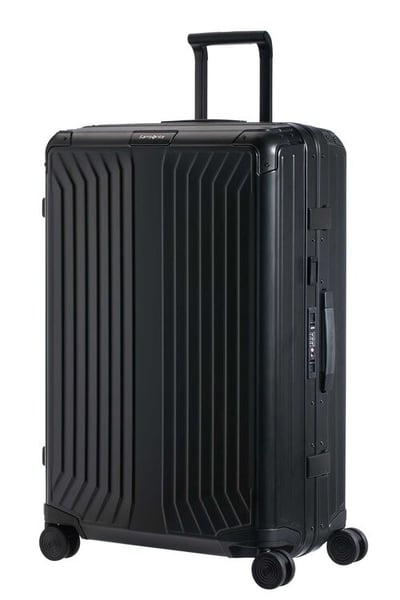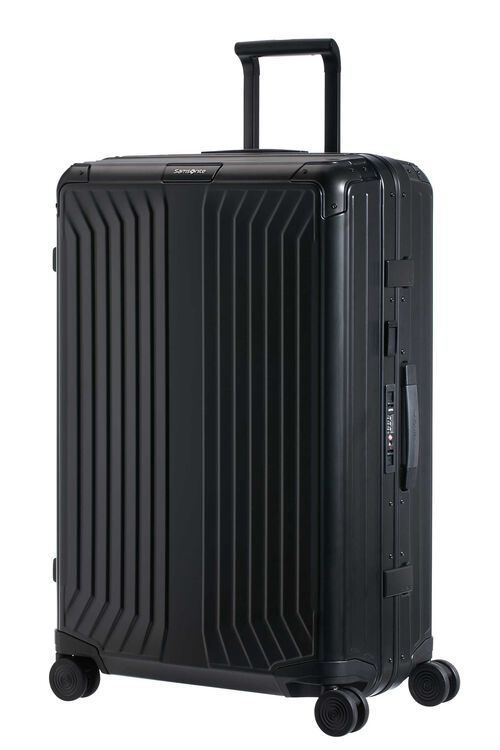 World leaders when it comes to luxury luggage, Samsonite offer a wide selection of lightweight and strong suitcases designed for long-haul travel. The Lite-Box Alu is made from lightweight aluminium an sports integrated 3 digit TSA combination lock to make sure nobody is snooping on your valuables. Samsonite cases are highly resistant to damage and heralded by industry experts as one of the best luggage brands available.
Away 'The Medium'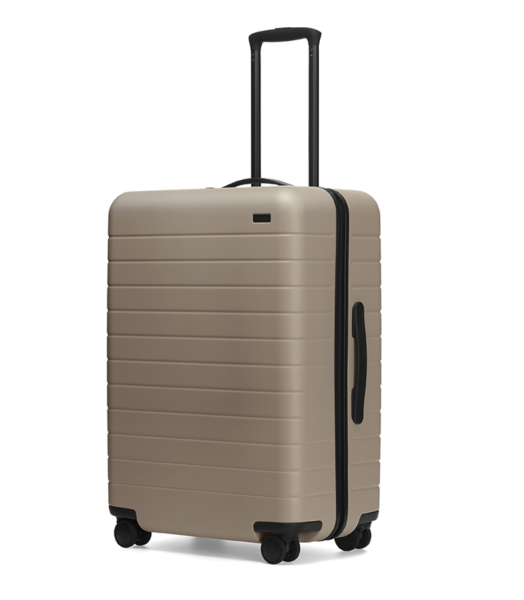 Away sets travel standards that are perfectly, functionally minimal. Their medium-sized suitcase adequately dubbed 'The Medium' features an unbreakable polycarbonate shell, interior compression system and removable laundry bag. More than big enough for any sensible frequent flyer, Away's The Medium keeps it to the essentials.
Louis Vuitton Horizon 70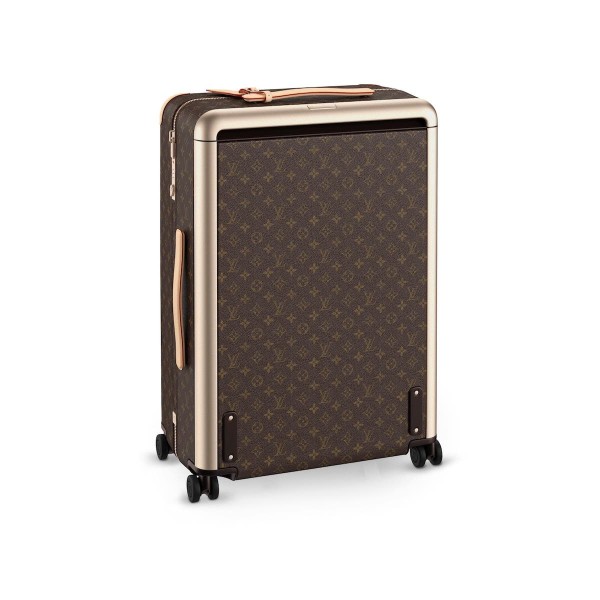 A spectacular collaboration between Louis Vuitton and Marc Newson, the Horizon 70 designer suitcase is fashioned in iconic canvas with a stunning monogram pattern. This object of luxury is ultra light and includes leather trim and corners, three separate zip compartments and an extra large handle to grip onto.
Fabbrica Pelletterie Milano Black Bank Spinner
Italian leather brand Fabbrica Pelletterie Milano (FPM) might not be a household name down under but throughout Europe the company is know for its dedication to detail and visionary collaborations with some of the best contemporary designers. The Black Bank Spinner is a solid aluminium black suitcase created in conjunction with industrial designer Marc Sadler and features specially created Japanese wheels to ensure a smooth journey.