All the idea but no good gear? Golf is as much about looking the part as it is playing the part. Given the ample 'WFH' freedoms we've come to enjoy this past year, you're likely hitting up the course more often than ever before. Read on for our picks of the best golf shirts available in 2022 and the apparel brands that make them.
If you look good, you'll feel good, and you'll play well. Tiger Woods doesn't get by on talent alone, so once you zone in on your favourite brands making golf clothing you're well on your way to a better score each and every time.
What to look for in a golf shirt
Breathability, flexibility, UV protection and 'wicking' are just a handful of the common apparel terms used when describing golf shirts, so it's best to understand each of them to the tee. Ideally, you want performance fabrics that'll substantially boost your performance and make you feel comfortable on the golf course. Dedicated golf clothing brands are always a wise choice as a result, as you want something that's been specifically designed for that golf wardrobe you've been building.
---
---
Generally, golf shirts will stretch two ways, across the grain. Any golf shirts that claim they stretch four ways will expand both across and lengthways, resulting in better freedom of movement.
Moisture management or moisture wicking tech fabric is designed to draw sweat and perspiration from the skin to the exterior of the garment. It is much easier for the moisture to evaporate on the surface of the fabric than when it's between the shirt and the skin. Alas, the better the golf shirt is at wicking, the more breathable it'll be.
Some golf shirts even contain intelligent nanoparticles embedded into the fabric to prevent the build up of bacteria produced when you sweat.
It's also worth noting the types of performance fabrics you might come across, including cotton, wool, and polyester. Most fibres naturally absorb some UV radiation, and some have elastic threads that pull the fibres tightly together, reducing the spaces between the holes. In Australia, anything with a UPF rating as high as +50 is a win.
*Most golf courses (but not all), have dress regulations that require the player to wear a collared shirt.*
The 10 Best Golf Shirts & Apparel Brands In 2022
Birds of Condor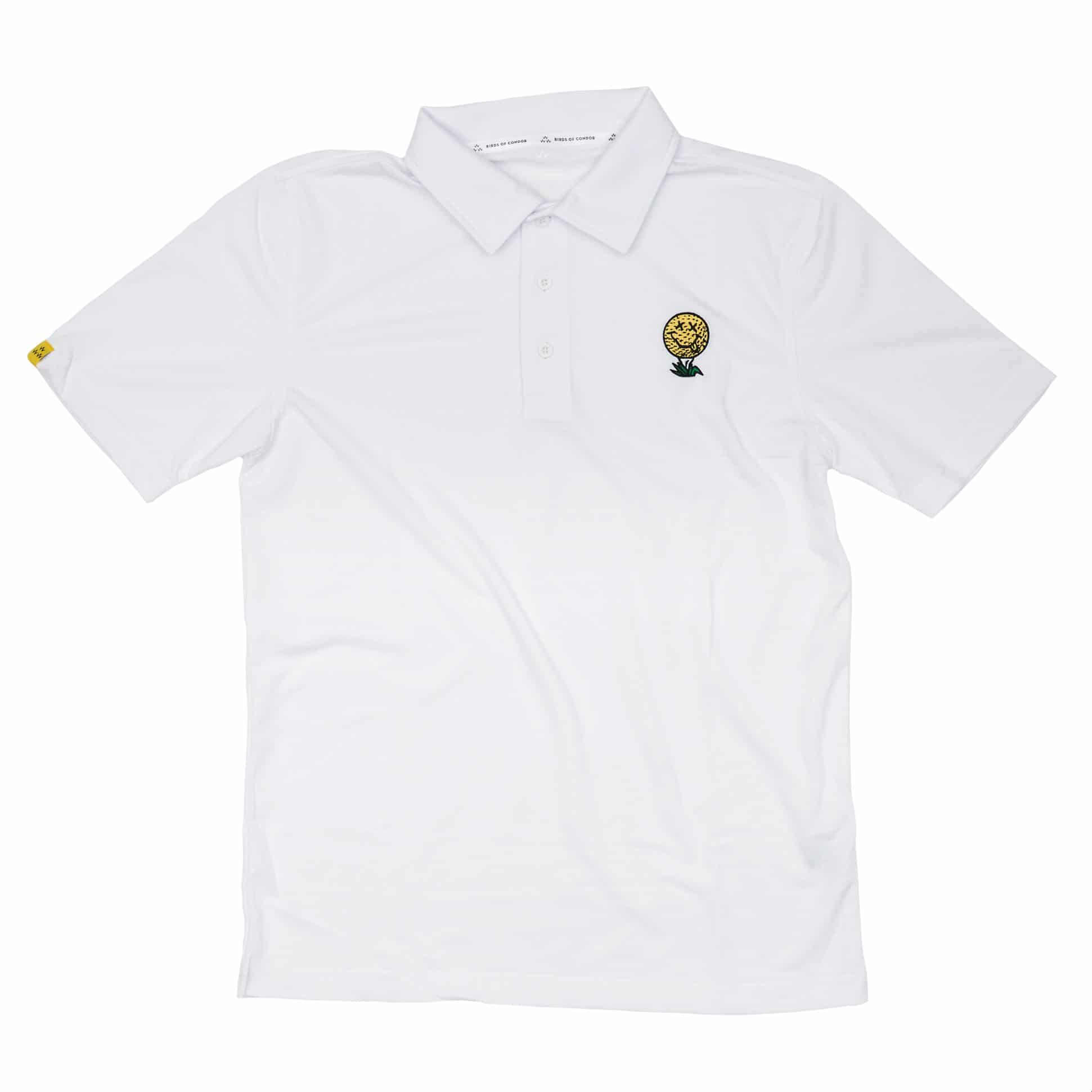 It wouldn't be a list of the best golf apparel brands in 2022 if we didn't give a special nod to Byron Bay-born Birds of Condour. Uniquely looking through the lens of Australiana, and taking design cues from surf culture and the music scene, this is most definitely one of the more notable golf fashion brands of the past few years, keeping it charmingly casual from the traditional golf polo and edgy button downs to Legionnaire hats.
Their first performance style polo shirt – the 'Neverfind' – keeps you looking fresh and feeling cool at $89.95.
---
Adidas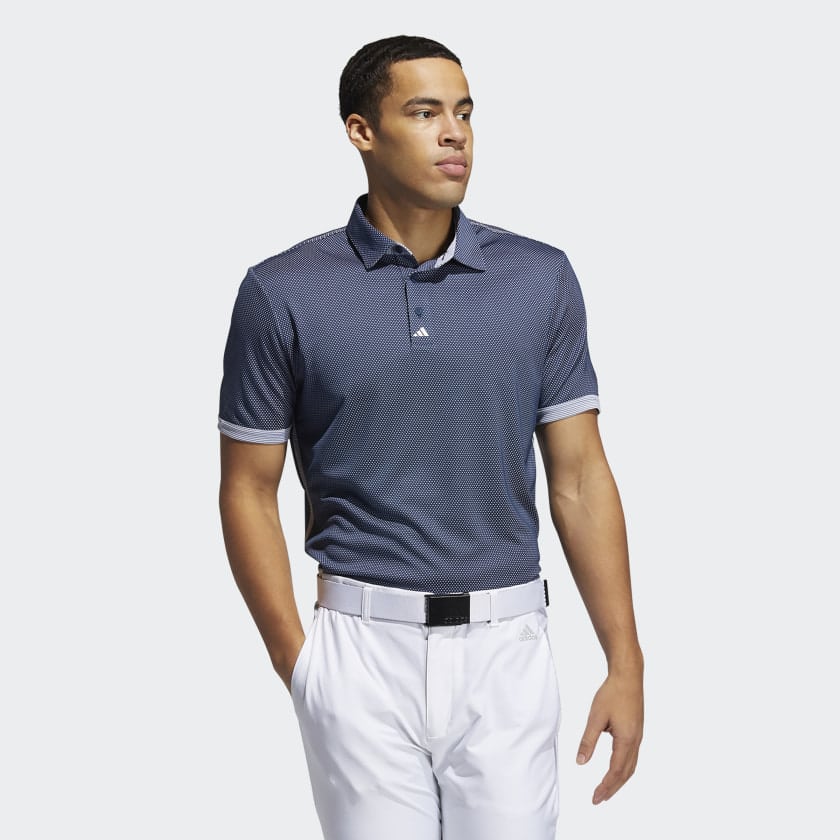 Trust adidas to create golf apparel for every conceivable step of the golfing experience, typically favouring the classic look with highly functional materials for essentials like polo golf shirts and slim-fit golf pants. The shoes are some of most popular on the scene as well, leaning heavily on signature Adidas technology for extra comfort on the green.
---
---
If you're after a golf shirt, we're particularly fond of the $90 Equipment Two-Tone Mesh Polo made from 100% recycled polyester mesh that's both breathable and offers UV 50+ protection.
---
Under Armour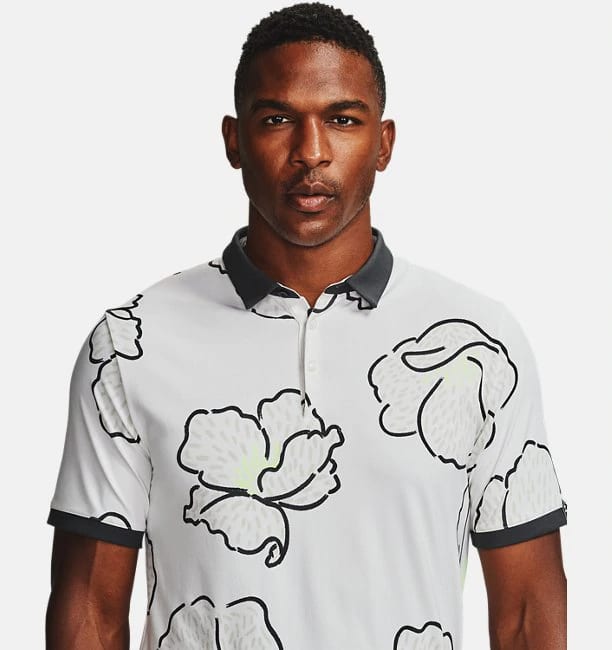 As one of the best golf apparel brands around, Under Armour and their recent push into golf bolstered by none other than three-point king, Steph Curry, makes complete sense. The UA Range Unlimited Collection swung its latest round last year, with swag that looks good no matter if you're on the green or in the clubhouse. The golf-focused capsule skews tradition for modern, bold takes on convention but not enough to scratch the distinctively on-par aesthetic.
As part of the "Curry Collection", the head-turning $80 Monarch Polo is one of the better 100% polyester threads for on-par fashion. The microthread fabric dries faster than average, and stretches without absorbing sweat, ensuring comfort and protection to let your head in the game.
---
Random Golf Club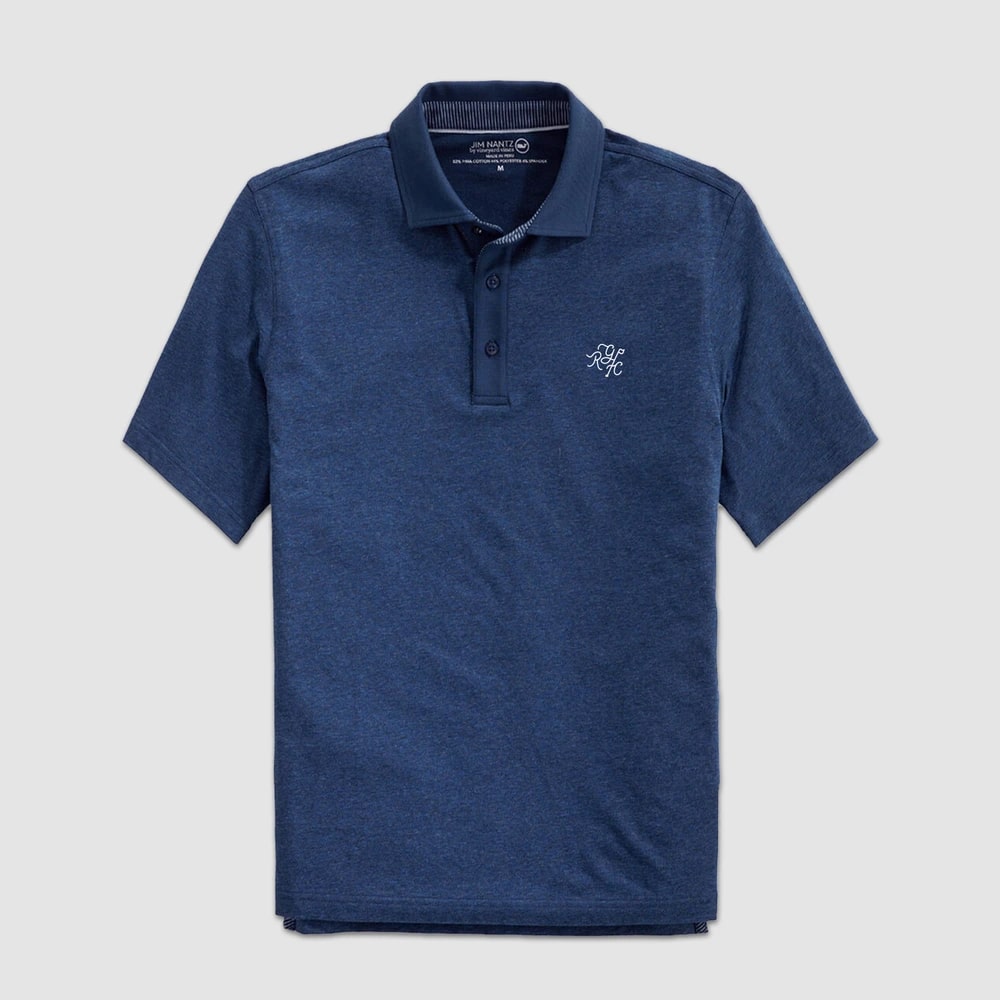 Just one look at the collection from Random Golf Club should tell you how much Erik Anders Lang lives and breathes the sport. Minimalism is at the centre of this vintage-inspired brand, which illustrates everything from hats and hoodies, to towels and golf shirts, with inspiration from Lang's worldly golfing expeditions.
Jim Nantz helped Random Golf Club with some of their standout offerings, like this $98 Vineyard Vines x RGC Monogram Polo, which is a blend of pima cotton, polyester and spandex to keep things soft and moisture-wicking.
---
Nike Golf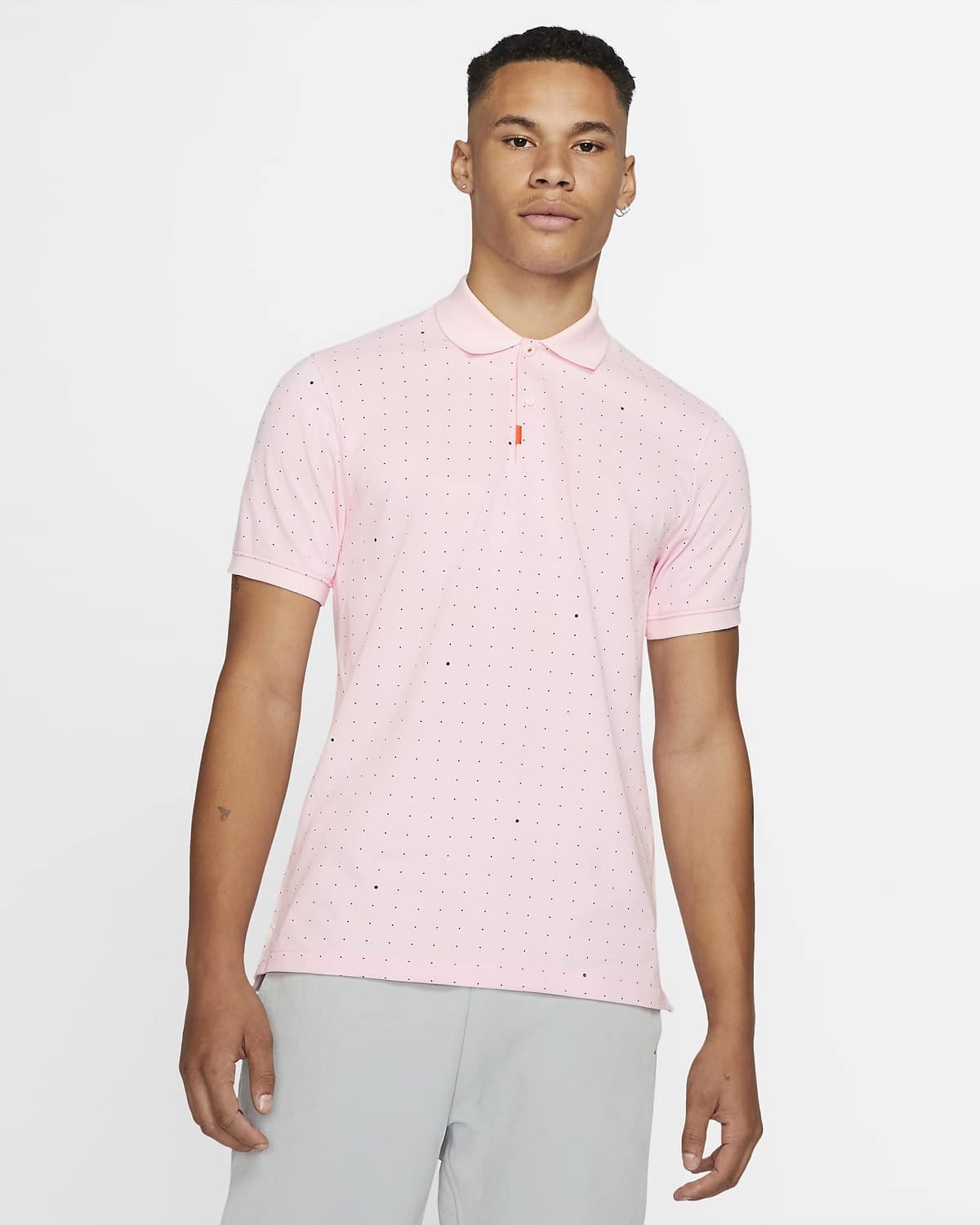 Nike's dedicated golf division may have weakened a few years ago, but just because the iconic brand isn't in the game anymore, doesn't mean many of their greatest hits aren't still available. Plus. they still maintain a great presence in the sport, most recently via a high-end collaboration with Stone Island and some controversial exposure from Brooks Koepka, who hilariously divided spectators when he stepped out onto the green wearing an unreleased pair of Nike x Off-White golf shoes.
While you can browse Nike's golf collection via their many collaborations, some of the highlights exist outside of star hook ups. This $80 slim-fit Nike Polo is a great example, sticking out with its pink foam colourway and offering something you can wear both on and off the course.
---
Malbon Golf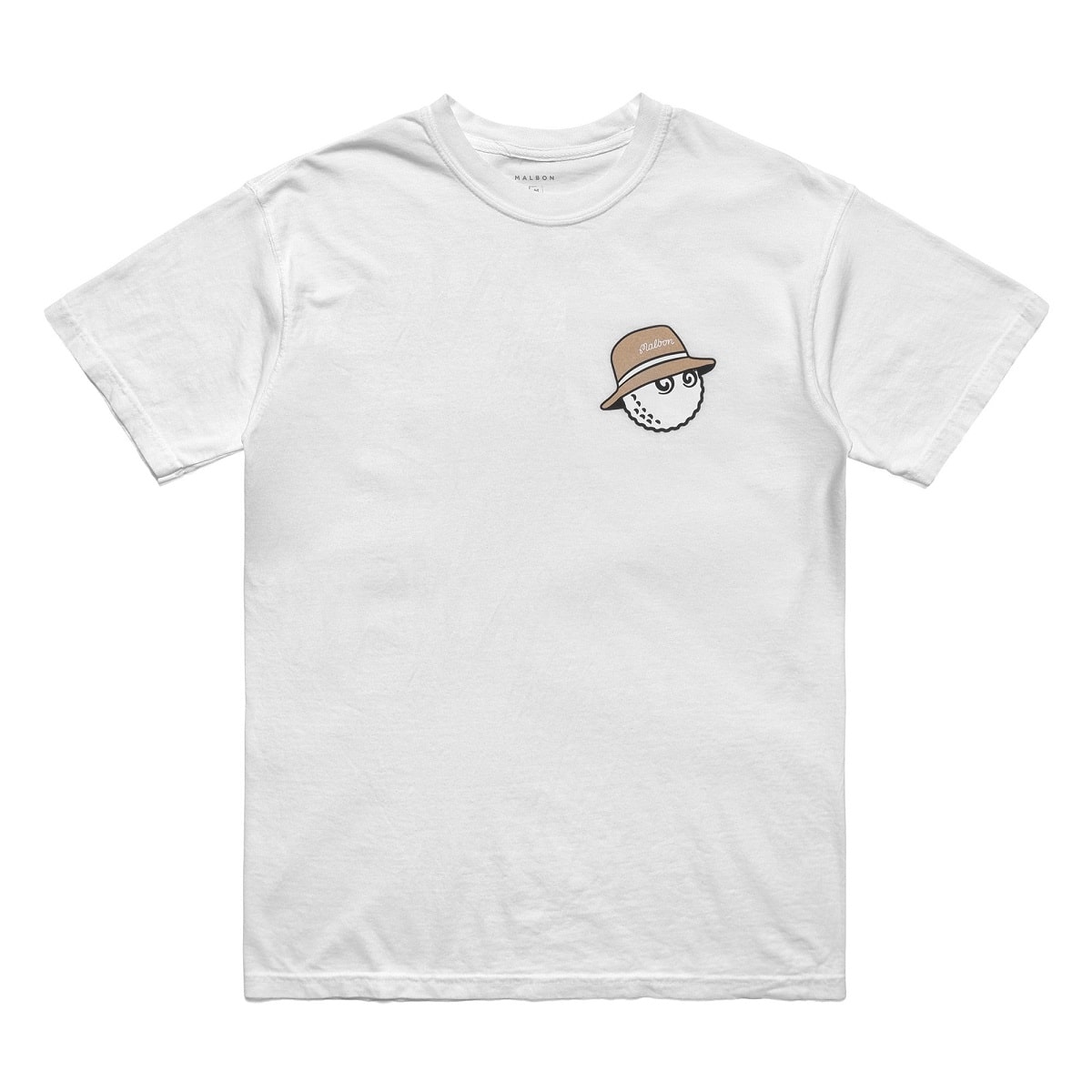 Whether it was more due to their constant work with Nike Golf, or celebrity nods like Justin Bieber, Malbon Golf has in the past few years become such a force on the scene that the Cali-inspired brand may now be the most recognisable on this list. They've somehow managed to be fiercely anti-establishment in the face of golf's traditions and yet widely accepted thanks to their irresistible focus on gear you'd wear both on and off the course.
---
---
It certainly helps that the Malbon Buckets logo, of a golf ball wearing a bucket hat, looks good on just about anything, like this $48 Core Buckets tee with the character printed on the left chest and the back.
---
7Diamonds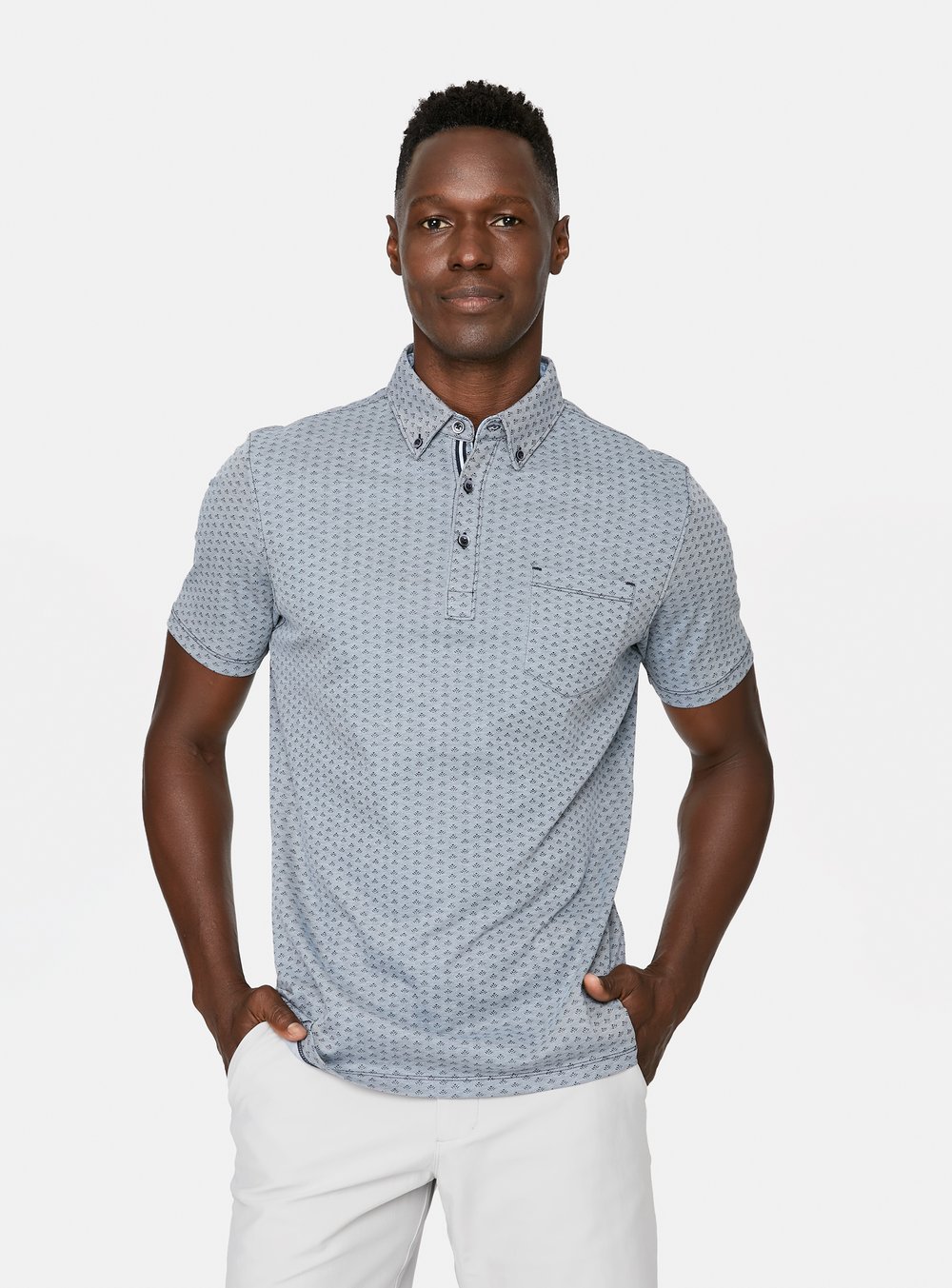 Although their foray into golfing fashion is relatively young, 7Diamonds is evidently making waves for younger enthusiasts of the sport and has fast become one of the best golf shirt brands. The focus on premium fabrics and small details has paid off well, springing off a successful PGA Merchandise Show debut with sophisticated polos and chinos among the standout designs.
It's worth taking a look through the many different polos on offer from 7Diamonds. As far as golfing shirts go, this label has an obvious aim for the more sophisticated and smooth look, a great example being the $104 Gimmie Performance pima polo.
---
Asher Golf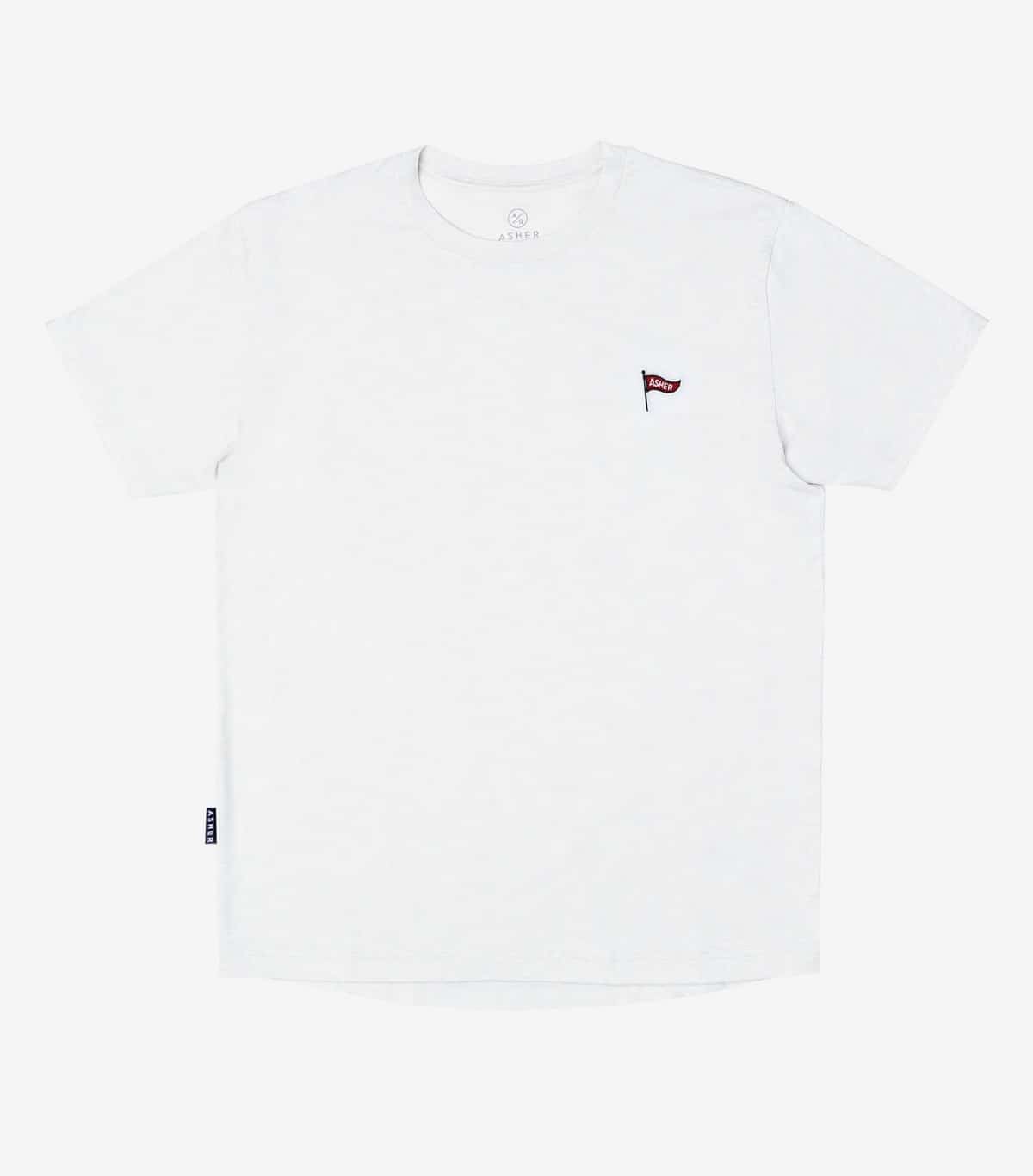 Although they may be best known for their super high-quality golf gloves, Asher is rapidly expanding to become one of the preeminent suppliers of apparel for the sport. Thinking about more than just your hands, Asher now has a range of new hat styles, socks, slides, French terry crewneck sweatshirts, and more.
Asher is clearly a fan of busy, text-heavy designs, but we're preferring their lighter, more minimal approaches when it comes to the best golf shirts. This classically designed Asher Flag T-Shirt keeps things stylish, pairing that up with supreme comfort with the label's new lightweight Lux Tri-Blend material.
---
PUMA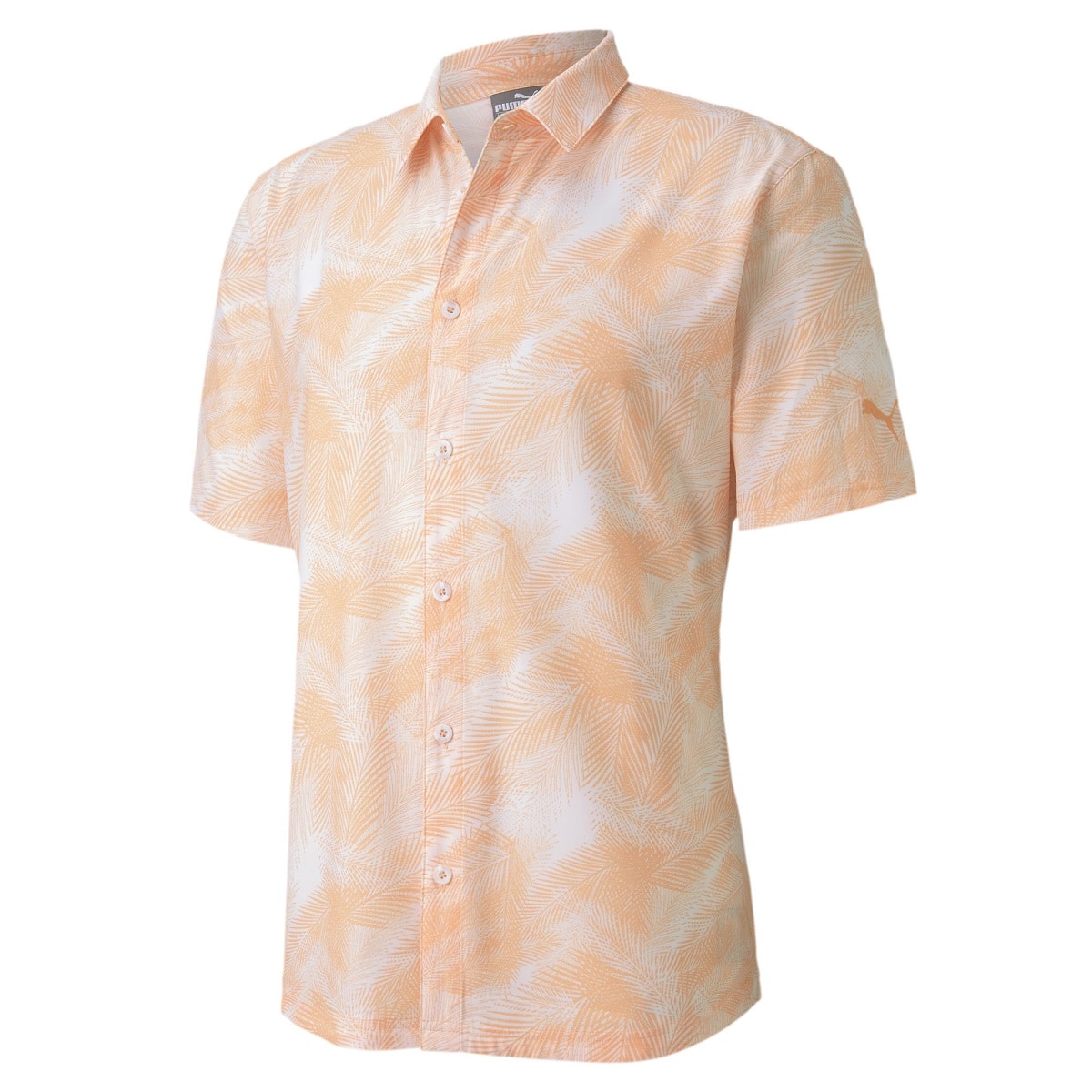 If it's good enough for Rickie Fowler, then it's always worth paying attention to what PUMA have got going on in the golf world. Their highly functional, breathable gear has been a favourite on the course for years, and the collection doesn't look to be slowing down anytime soon.
PUMA may be better known for their no-fuss simplicity when it comes to performance-geared golf clothing, but their statement pieces deserve a closer look. Case in point would be this head-turning Cantaloupe Palm's Men Golf Shirt, currently sitting at an easy $55.
---
Lululemon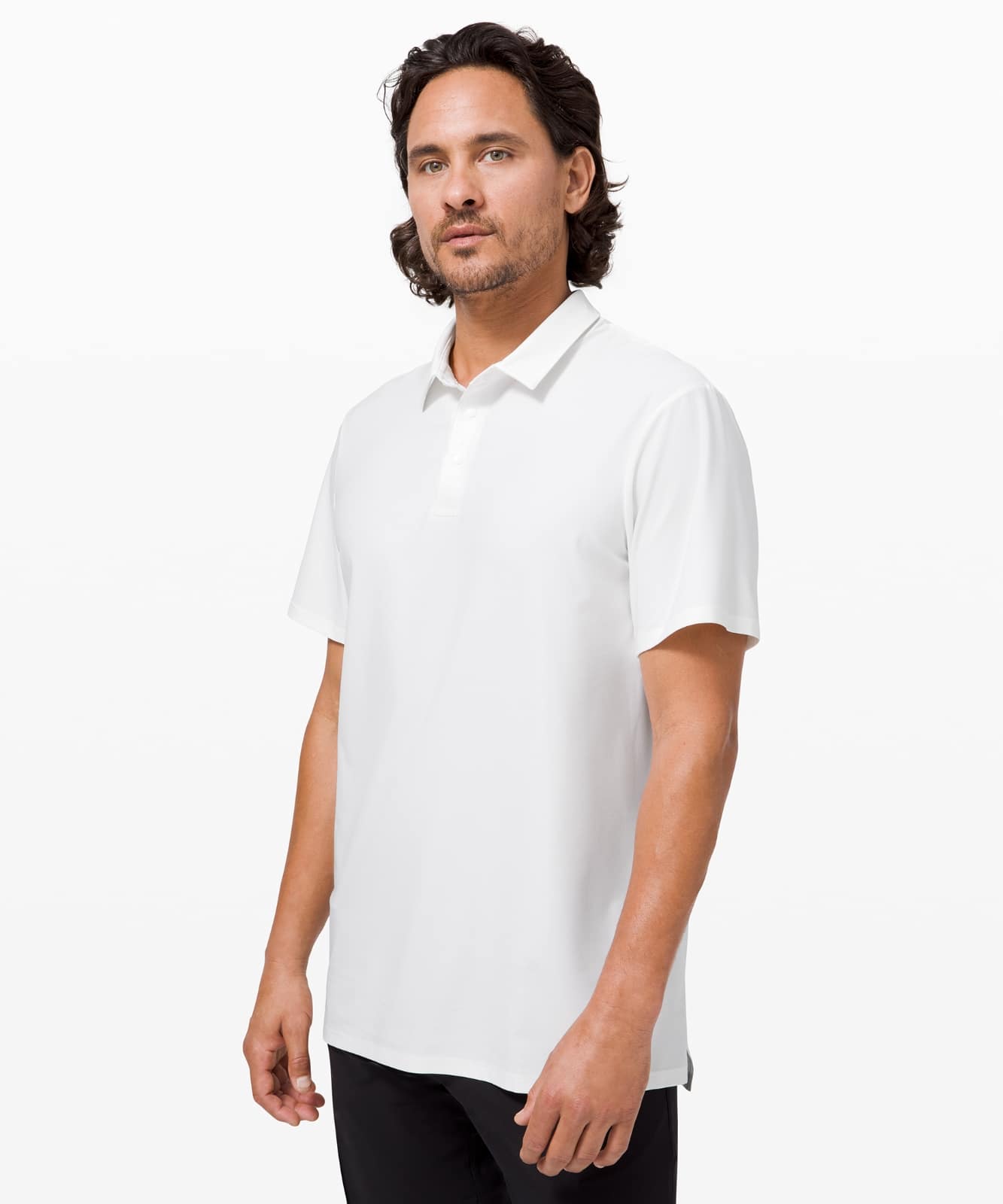 The inescapable Canadian activewear brand, Lululemon, has moved into golfing gear with a rather seamless transition. Keeping it casual, their functional, usually colourful, take on classic golf fashion have been getting increasingly popular on or off the fairway. It also helps that they are some of the most affordable golf shirts around.
---
---
Expect nothing but breathable designs and simplicity from Lululemon, focusing on consistency rather than making a statement. You aren't on the green to rock your finest Ralph Lauren, Calvin Klein, or Hugo Boss threads. You've come to play. As such, the $89 Definition Polo is the go-er here, treated with their No-Stink Zinc technology to inhibit the growth of odour-causing bacteria on the fabric.