Currently in the mountainous state recording his forthcoming Jesus Is King album, hip-hop king Kanye West has forked out a cool AU$20 million on 4,500 acres of land in the wild countryside of Wyoming.
Located in the city of Cody, which is known as the rodeo capital of the world, Monster Lake Ranch is a sprawling property named after the 'monster trout' found in the two lakes situated on the property.
Accompanying the ranch are two main houses and eight additional luxury lodges that can accommodate up to 20 people. There's also a restaurant, saloon, event centre, meeting facilities, shooting range, horse barns, sheds and corrals.
---
---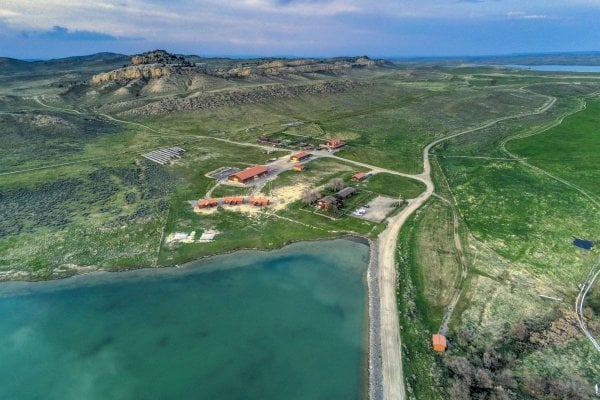 West's wife Kim Kardashian spilt the beans on the isolated ranch on the Tonight Show Starring Jimmy Fallon last week, telling the talk show host she's a big fan of Wyoming, although she still loves LA.
"We love Wyoming; it's always been such an amazing place," Kardashian said. "My husband did just buy a ranch there. His dream and his vision is to move there. I love LA, so I envision summers; I envision some weekends. But yeah, we love it."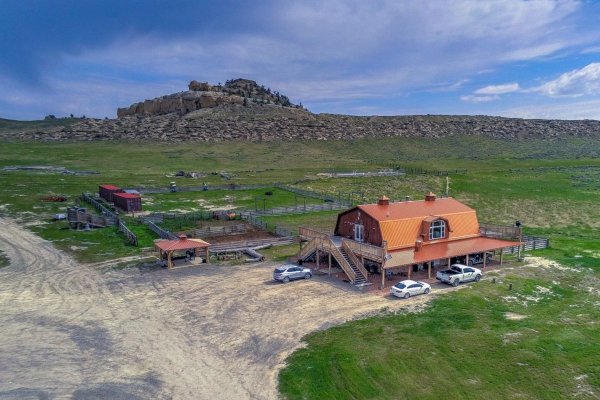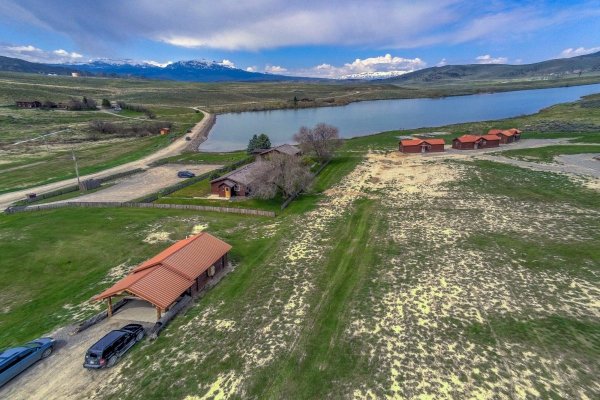 It seems like the property could do with some work, with Kim (ever so eloquently) telling Fallon there's no electricity on the ranch just yet.
"He took me to go see it for the first time, maybe a week ago, before he bought it. Wanted my opinion. It's 5,000 acres or something. So we're driving up, we brought three of the kids, we go up to this cabin at the top. No electricity. iPads died. He falls asleep. So now I'm with the three kids, no bathroom – it's in the wilderness in a cabin! No lights! I'm scared to death a bear's going to come. I don't even know if there are bears there, but some animal!"