There's a common misconception in the world of drink that "best" is subjective – well we're here to tell you otherwise. The notion of hierarchy is very real, and at the top of the food chain (or rather drink chain), 1800 Tequila reigns supreme with what many will deem to be the scientifically best margarita in Australia.
Intrigued? Then keep reading…
We recently embarked on a mixological odyssey (not to be confused with a mythological odyssey) of epic proportions, uniting the very best ingredients from every corner of this Great Southern Land to create the perfect margarita. Check it out below.
---
---
Cape Grim Water (Ice), Tasmania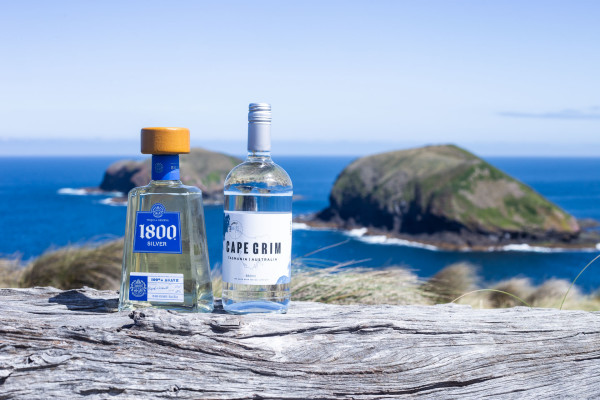 With the cleanest winds in the world which goes on to become the cleanest rainwater in the world, you'll be hard pressed to find any bit of H2O as pure as the ones collected from Cape Grim Water's rain farms. And it's all thanks to the South-Westerly winds exclusively afforded to those within the unique Tasman geography.
Naturally, this also translates into the purest, and yes, greatest ice for consumption, the backbone of an expertly chilled margarita.
Olsson's Salt, South Australia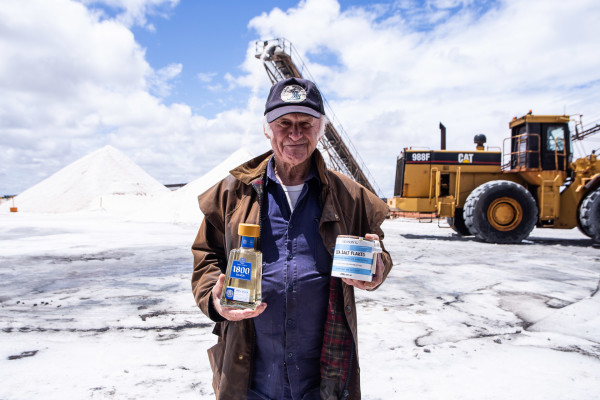 Why settle for a mediocre pairing when you can marry the purest ice in the world with the purest salt in the world? Free from the contamination often produced by heavy industry in the Northern hemisphere, this salt is actually a prestigious favourite among elite chefs. In the words of Olsson's Salt veteran manager, Bob Buckingham, "… it's perfect, what else can you say?"
And it'll certainly make the cut for the marg rims in question.
Limeridge Grove Limes, Queensland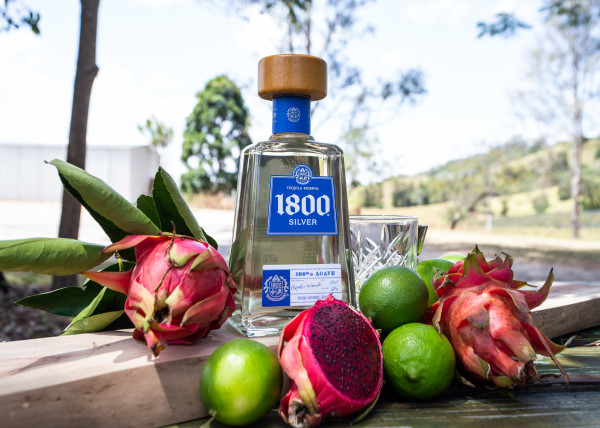 When it comes to citrus, the limes grown on the Sunshine Coast are simply unbeatable. How do they do it? They start by making sure the trees are as happy and healthy as possible, which allows them to produce the best possible fruits. It also helps that the sun hits a little differently in this slice of earthly paradise.
Limes have been favoured over lemons in this case for their increased acidity and bitterness to help "… balance and brighten…" the drink.
1800 Tequila (Silver)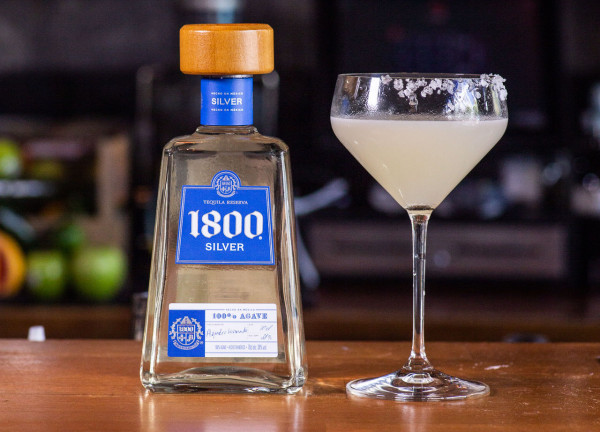 "The only way to improve a classic is to improve the ingredients." – Hayley Dixon, tequila specialist.
---
---
So it goes without saying that 1800 Tequila is mandatory. Double distilled from Blue Weber agave, that has been growing for up to 12 years to reach its peak, then rested in American Oak barrels to perfect its smoothness – you better believe this full-bodied concoction goes down real smooth. Nothing feels as premium as 1800 Tequila tastes, especially in the company of the ingredients we have here.
And now you know.
For those of you wishing to get a taste of the premium life for yourselves, we've included the incredibly simple (bordering on common sense) recipe for your mixing pleasure:
Ingredients
40ml 1800 Silver
25ml House-made Triple Sec
25ml Lime juice
Salt
Ice
Directions
Shake liquid ingredients with ice until fully chilled.
Garnish half the rim of your glass with salt.
Strain into your prepared glass and serve immediately.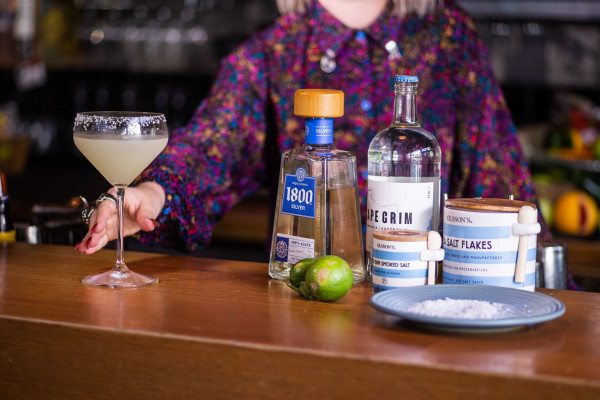 Presented in partnership with 1800 Tequila