Once maligned for its association with college-era Happy Hours and 'most alcoholic units delivered per litre;, Tequila has shed that (unfairly acquired) reputation in recent years as intrepid drinkers discover more about this complex, delightful and quintessentially Mexican spirit.
Made exclusively in Mexico's central west in the state of Jalisco, Tequila is but one of a number of distilled spirits produced from the prickly-edged agave plant (other notable categories being mezcal, raicilla and pulque).
With more premium Tequila labels now entering the market than you can shake a coa de jima at, we've put together a list the 22 best tequilas in Australia, that will give you a pretty robust snapshot of this nuanced world spirit in 2023.
---
RELATED: How To Master The Margarita In 90 Seconds Or Less
---
Best Tequilas To Buy In 2023
Patron El Cielo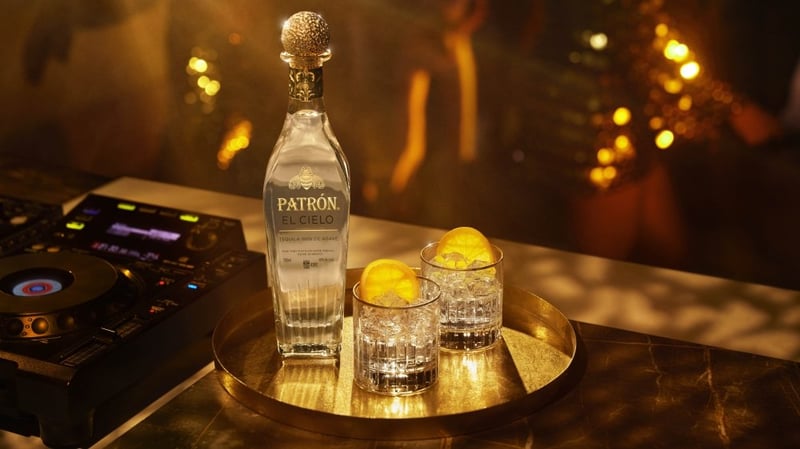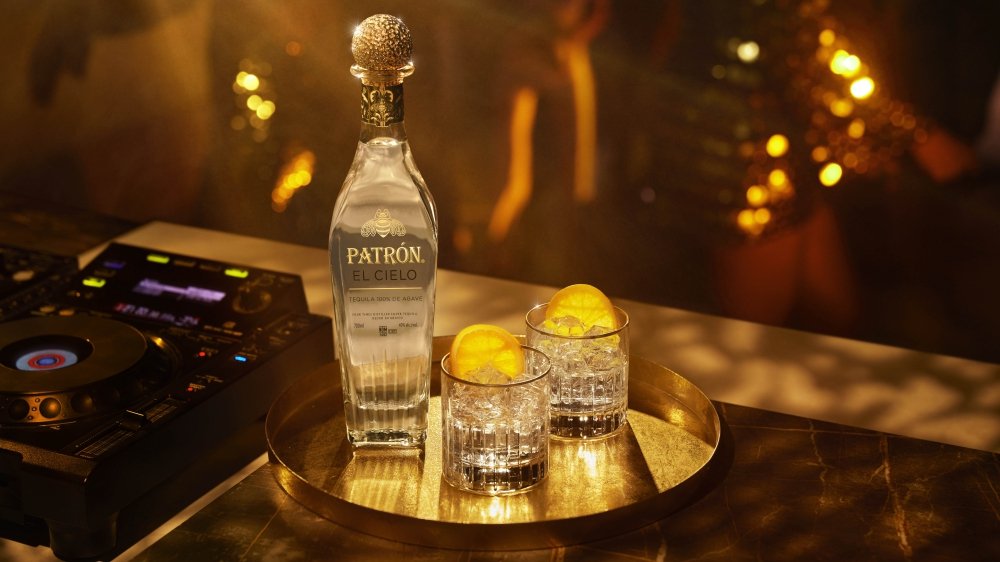 As one of the newest premium Tequilas on the market, Patron El Cielo is an essential sip if you're in need of an ultra-smooth, light, fresh spirit that's best served as simply as possible. Go ahead and serve this over ice with a slice of orange; it's this type of minimal serve that perfectly illustrates the superior-quality Weber Blue agave used to build this heavenly expression and accentuate the landscape of Jalisco's highly prized Los Altos region.
---
Soldada Tequila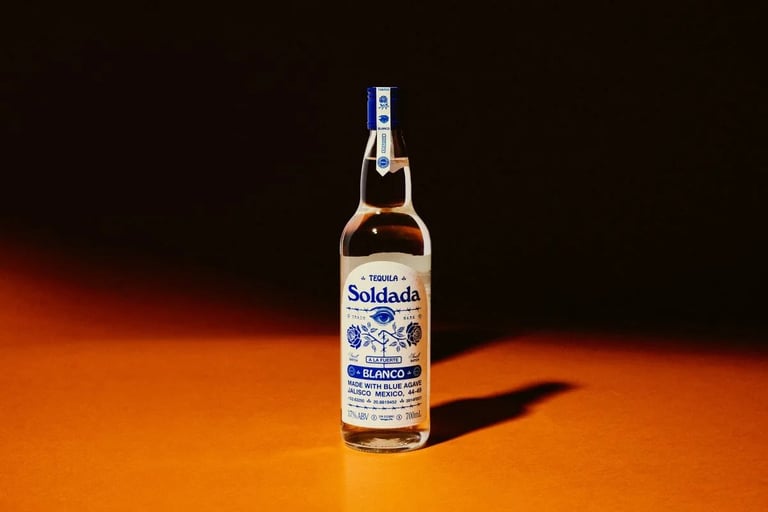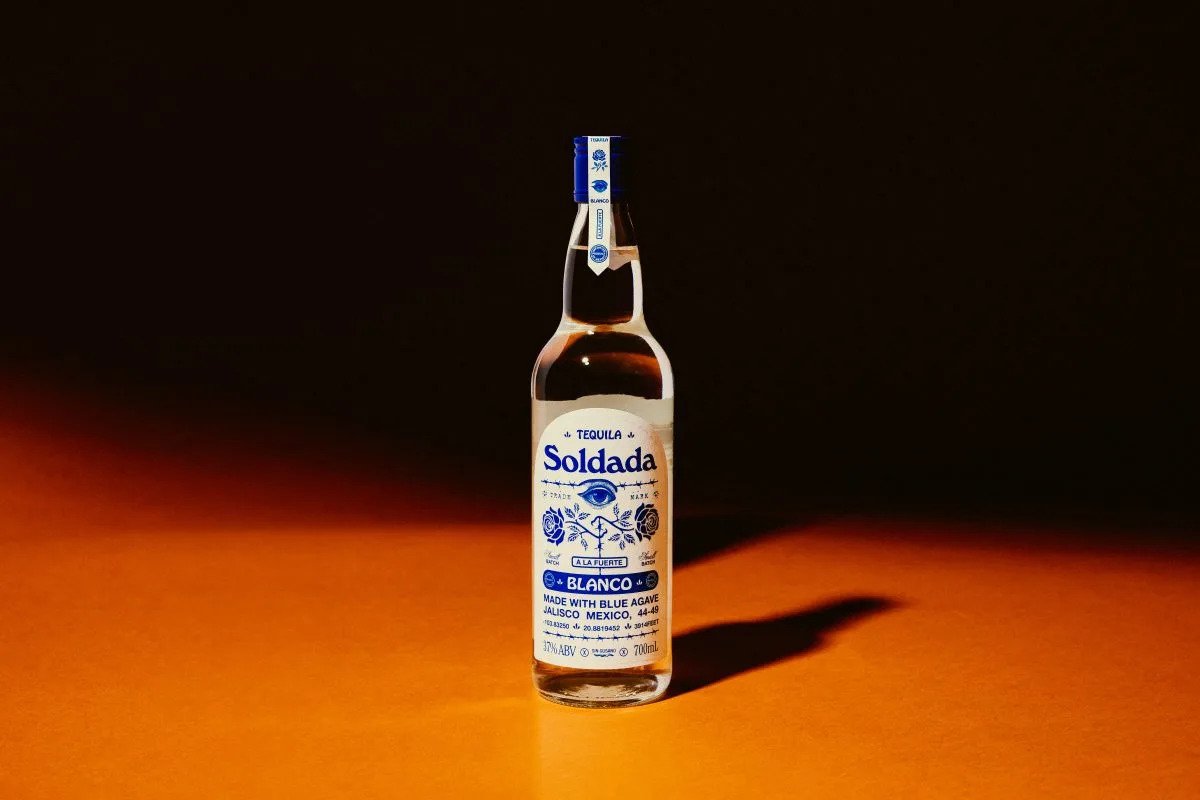 Soldada Tequila is a unique offering given that it's an Australian-owned Tequila brand that imports the finest quality Tequila from Mexico for on-site production. The headline here is that the imported Tequila is cobbled together beneath an old volcano in Jalisco by local farmers who handpick the agave and cook them in traditional brick ovens.
The distinctive, smokey palate would bring a nice edge to a refreshing paloma for example, although this Tequila is adaptable enough to work well for a great range of classic concoctions.
---
Casa Don Ramon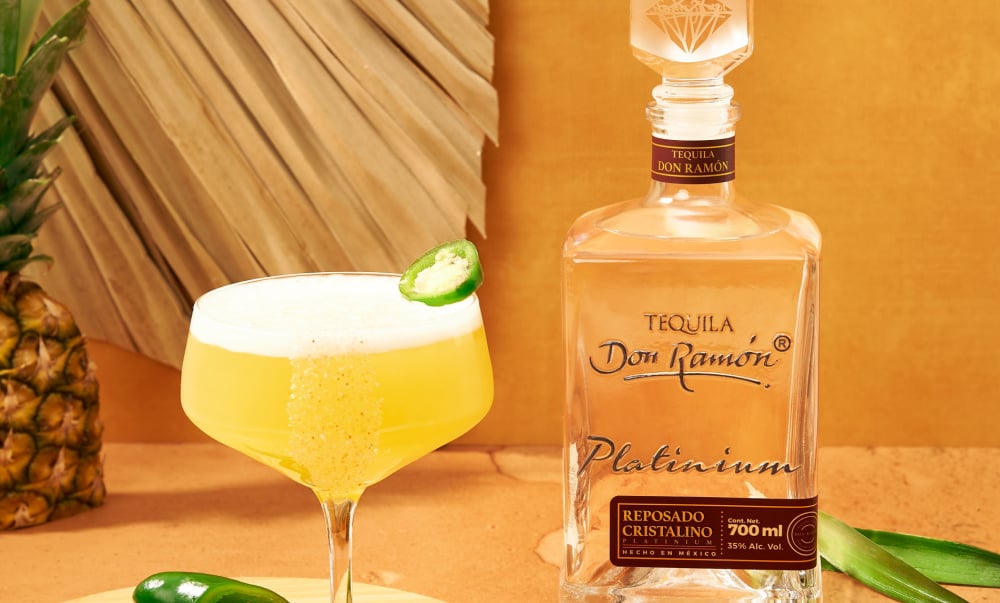 For over two decades, Casa Don Ramon has been working with top-quality agave fields and producing award-winning Tequila that has picked up around 40 medals for the company. The entire range uses 100% Agave Azul Tequilana Weber sourced from the Altos de Jalisco region.
The biggest point of difference for this reputable company is the production process, which uses classic music during the fermentation process to positively react to the yeast before the facilities split oxygen atoms and use the resulting OZONE O3 to help smoothen the product. This not only helps make the entire process much more sustainable and efficient, but it focuses on the area that matters the most for Tequila: that is, texture.
---
El Tesoro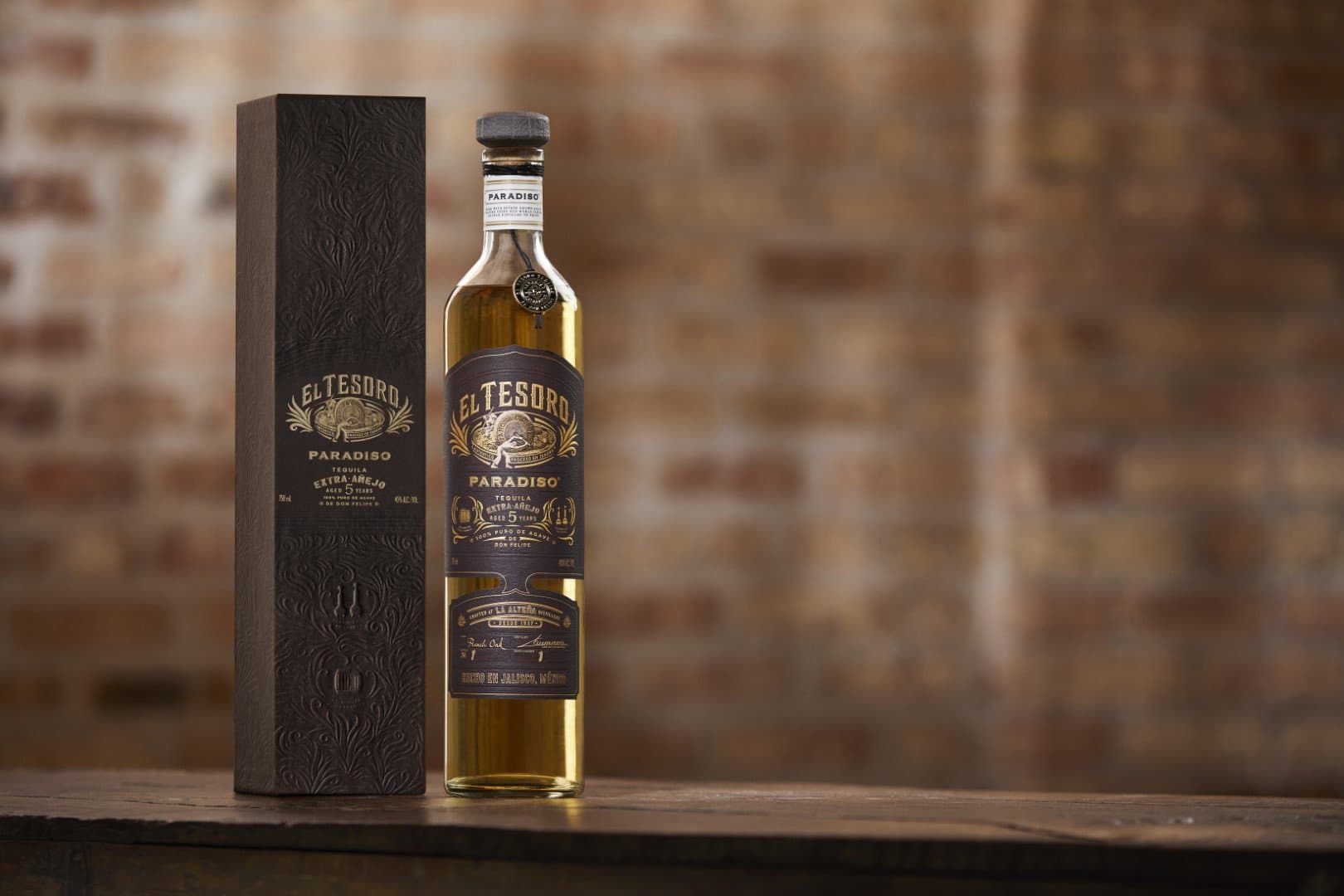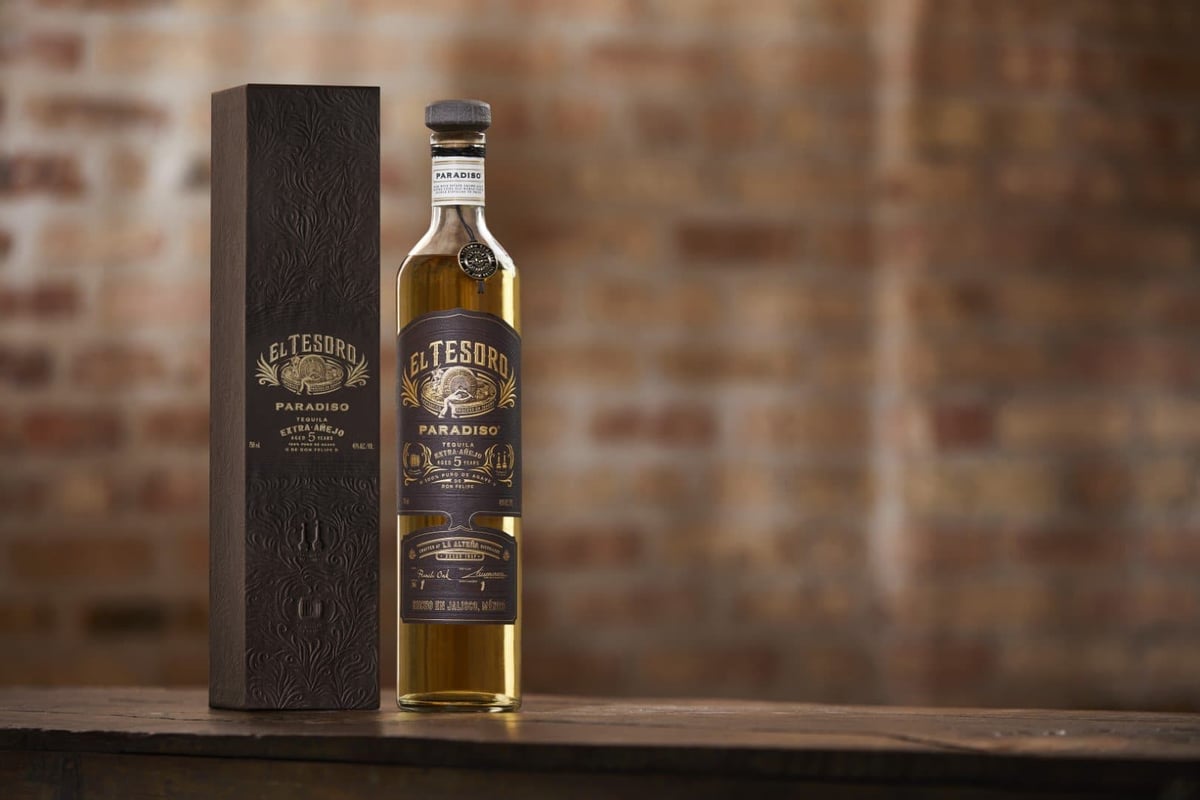 Wreathed with multiple awards at the 2021 edition of the highly prestigious International Wine & Spirit Competition, El Tesoro is the latest darling of the premium Tequila segment – helmed confidently by third-generation Master Distiller Carlos Camarena. Still privately held and family-owned, the brand's big claim to fame is its pioneering usage of Cognac casks in the maturation of Tequila – with an avowed focus on preserving the natural flavours of Jalisco agave.
The award-winning 'Paradiso' – awarded 98 points by the IWSC – is the ultimate expression of the El Tesoro house style. Classified 'Extra Añejo', it is rested for a minimum of five years in ex-cognac casks – an ageing practice that gives this Tequila its "beautifully balanced" flavour profile.
---
Patron Silver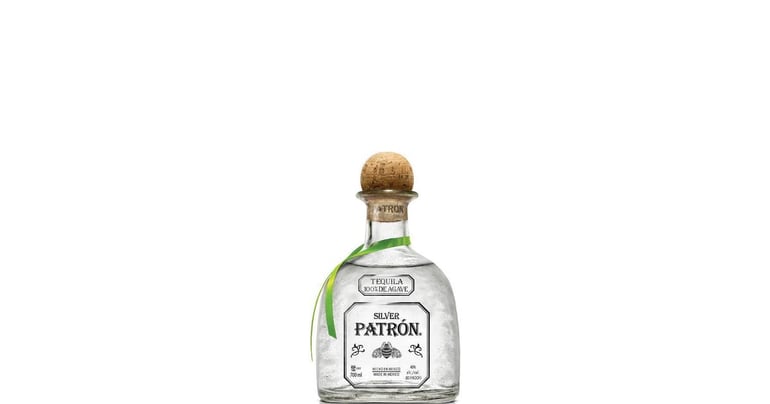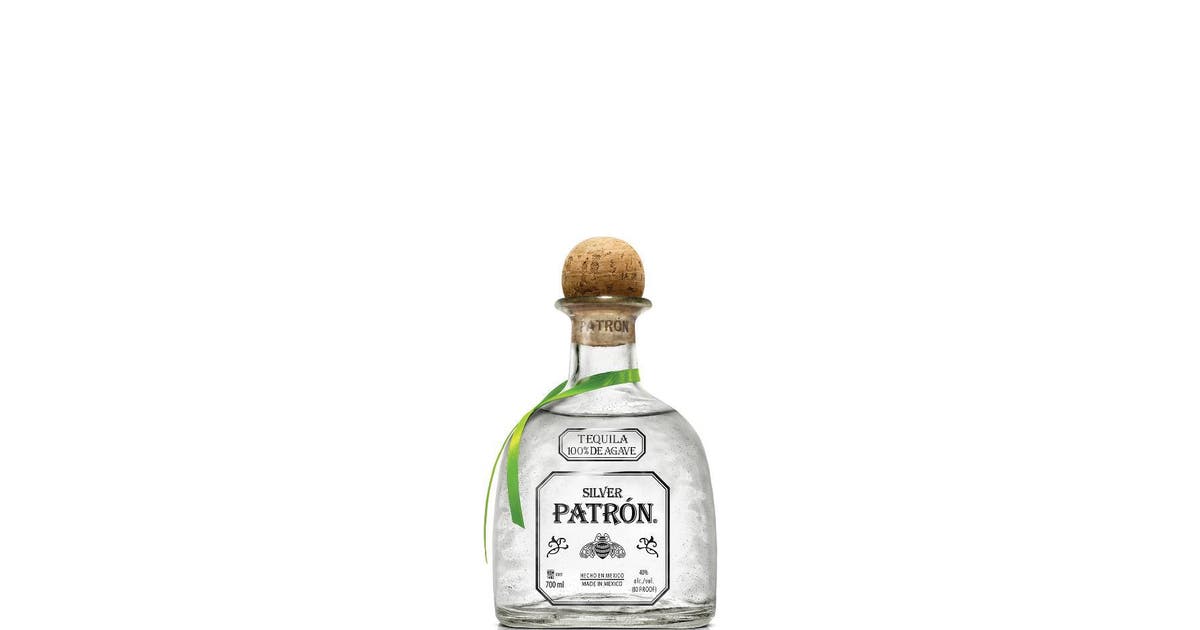 Patron Silver is typically the first bottle which springs to mind for anyone when they are thinking of the more premium Tequila on the market. Head along to any high-end cocktail bar and order up a margarita – they are more than likely using Patron Silver. Its light, refreshing body works brilliantly in those timeless cocktails.
While it's best for mixing, it's perfectly acceptable to take a shot of this Blanco tequila without feeling like you're trying a bit too hard to re-capture your youth. It's smooth, clean, and exactly what should be the first thing you stock those shelves with when building a gold-tier Tequila collection to impress guests.
---
Soledad Tequila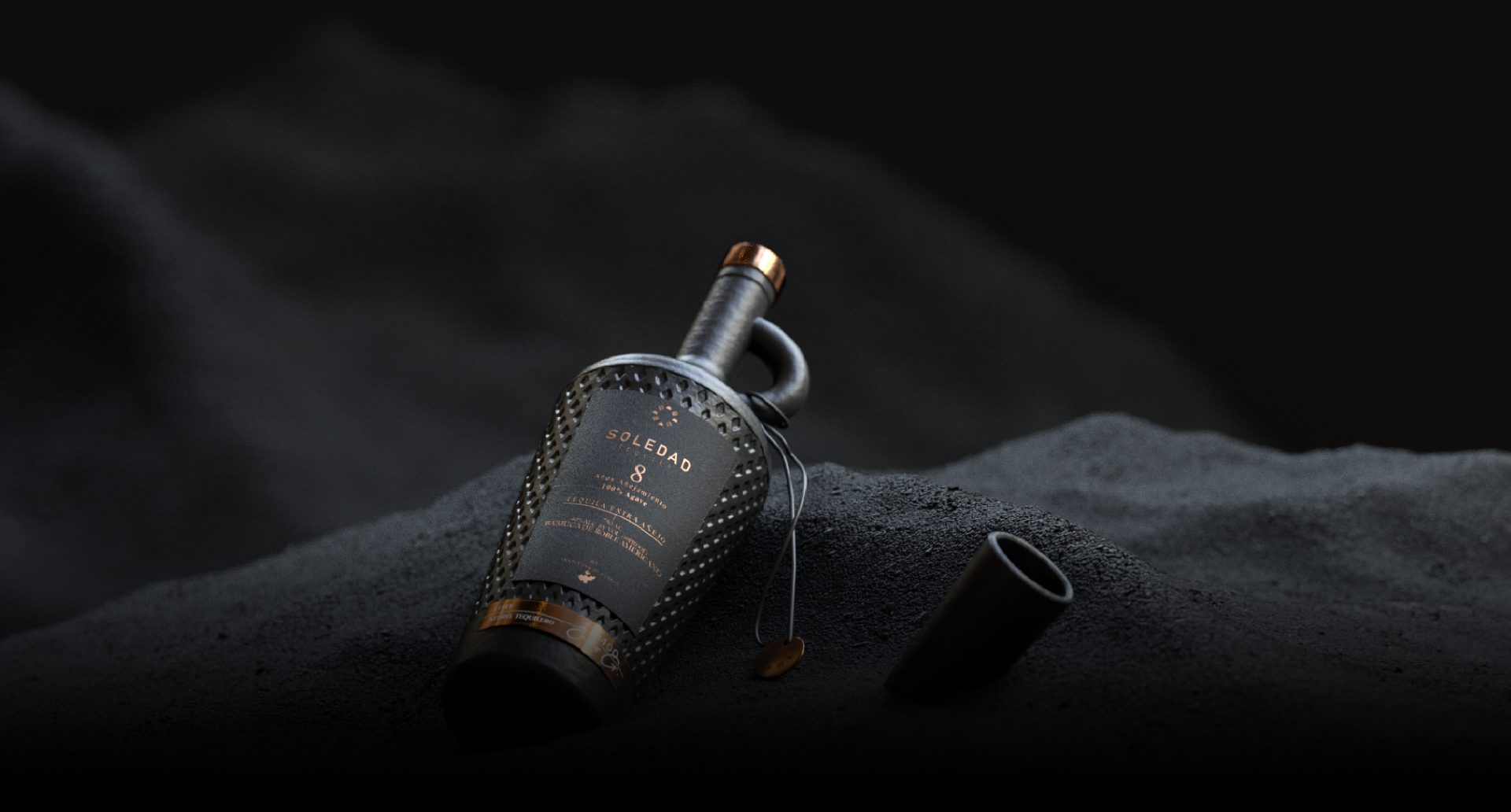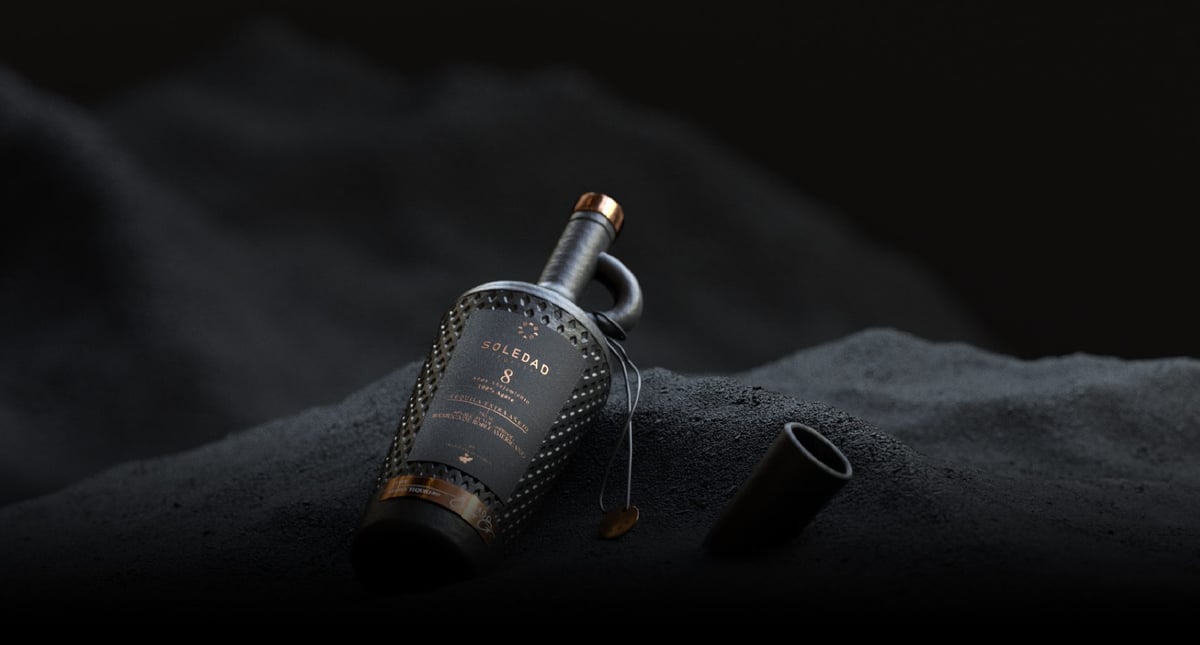 Named because the English translation of Soledad is "solitude," this Tequila is produced in the highlands of Mexico with a strict focus on craftsmanship and provenance. The Soledad 8-Year-Old Extra Anejo, for example, is made from harvesting the best agaves found across Ardandas, Jalisco at 8 years of maturity.
This level of precision results in a texturally rich, smooth Tequila that's great for sipping or can be used to bring a more premium mouthfeel to classic Tequila cocktails.
Another popular expression is the Soledad Joven, with is a masterful blend of 100% blue weber agave blanco with 15-year-old Extra Anejo.
---
Arette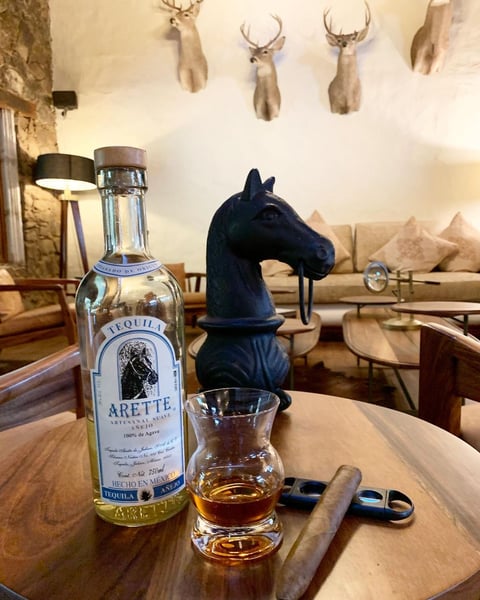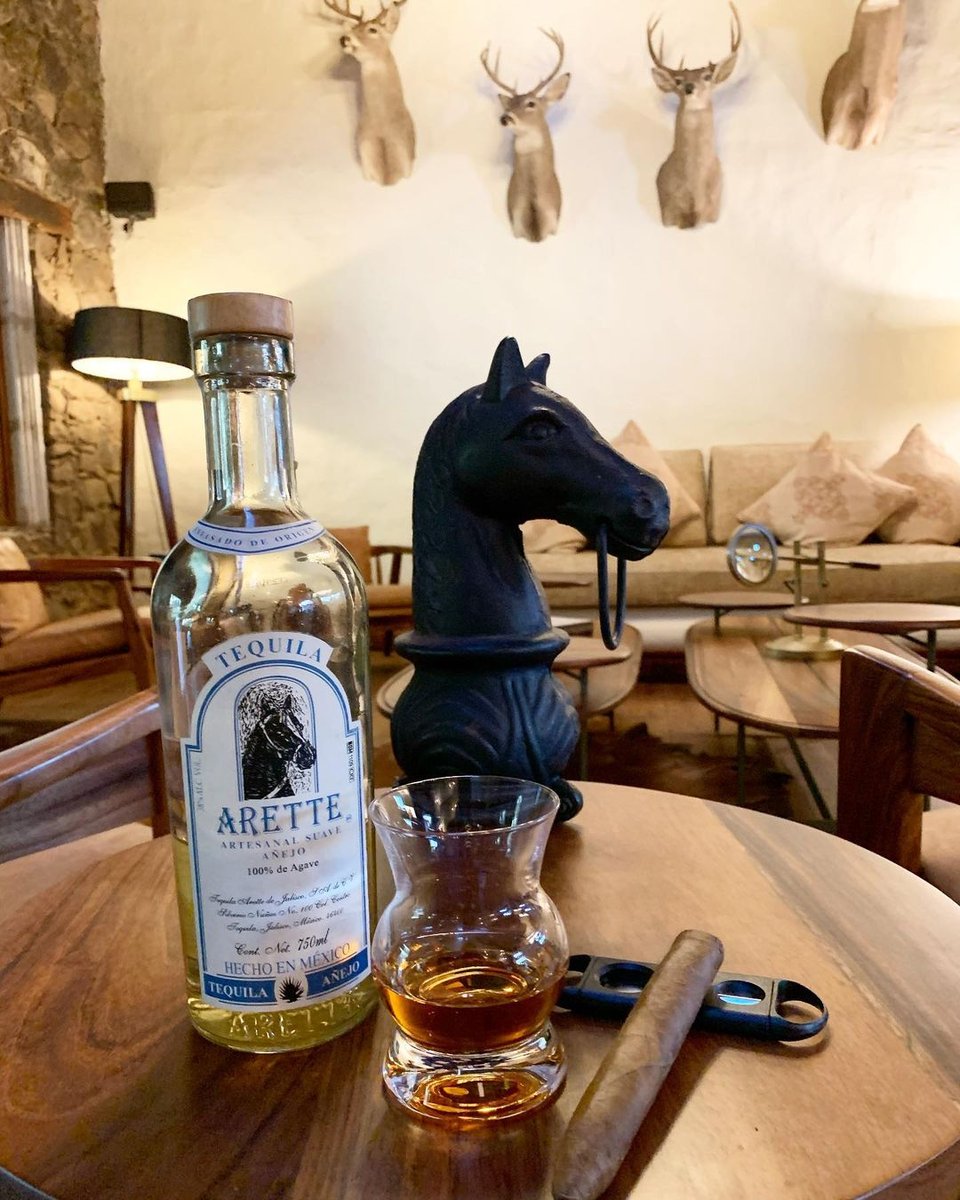 Made only from estate-grown blue agave harvested on the outskirts of Jalisco, the Tequila Arette house style is typically brawny, full-bodied and reflective of the estate's location at El Valle – a village pitched at an elevation of 1,552 metres above sea level.
Known among Tequila drinkers for its mixture of both traditional and modern production techniques, hero releases like the Gran Clase Extra Añejo typify what makes the Arette name so special. This premium, single cask Tequila utilises raw spirit from El Llano, that is then racked in American oak for three years.
On the nose, the Gran Clase offers a variety of buttery dessert-type notes one can expect from extended ageing in American white oak – subverting the "medley of well balanced flavours" that are in fact the essence of this style.
---
Clase Azul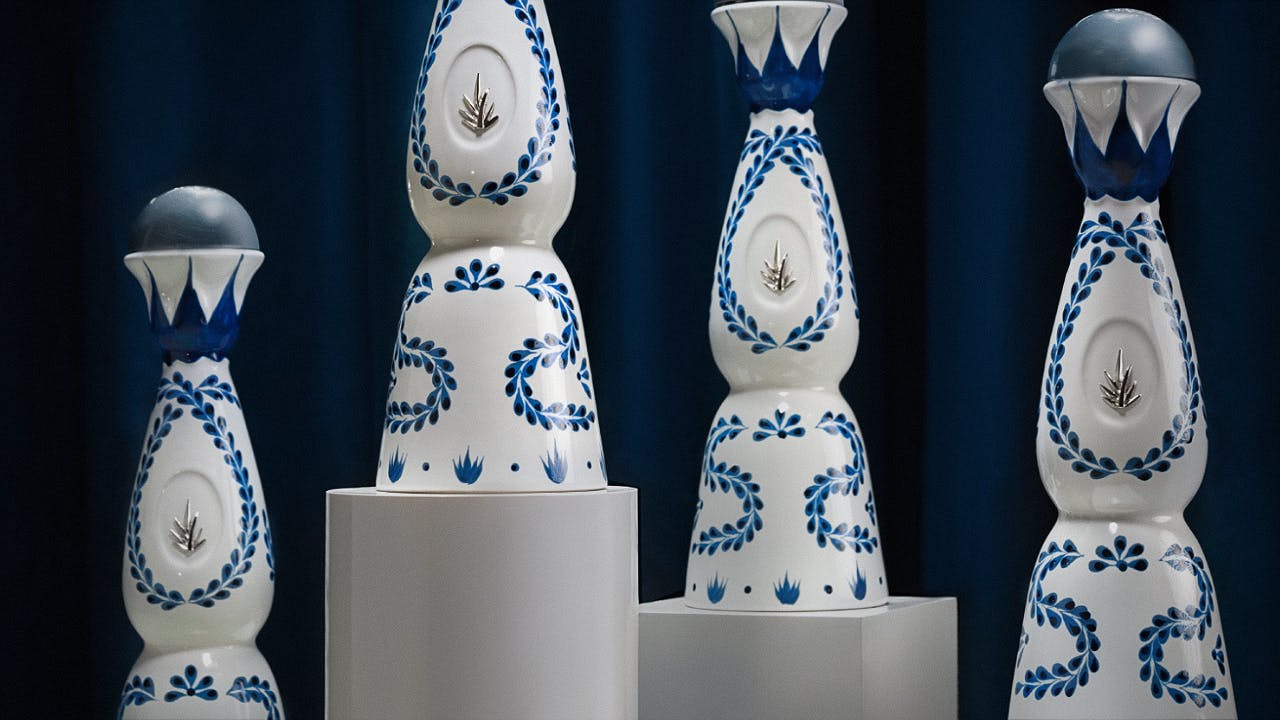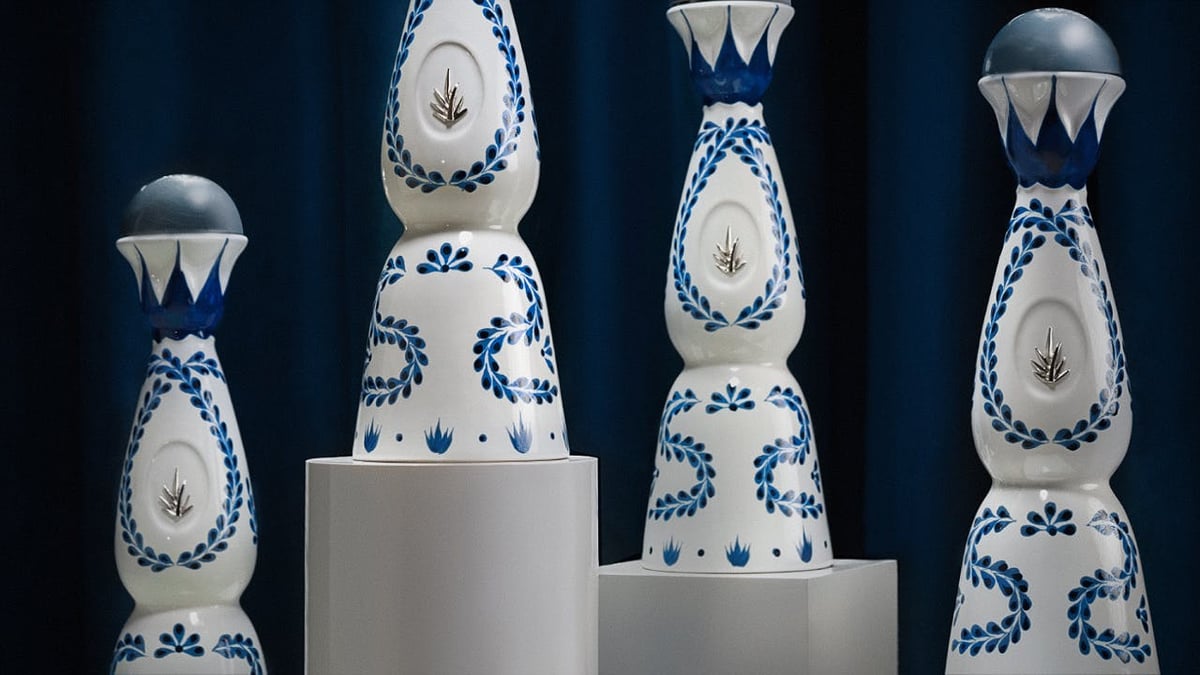 Known for their distinctive, shapely and intricately decorated bottles, Clase Azul is a common sight at some of the best Tequila bars in Australia. Widely regarded as one of the forerunners of the premium agave spirit trend, it's not unusual for the label's 1.75L 'Ultra' bottling to fetch upwards of $3,500 – and that's if you're lucky enough to nab it at retail. Fortunately, the remainder of the range is moderately more approachable: with the Reposado bottling clocking in at around $350.
Crafted in the highlands of Jalisco, Clase Azul emphasises an artisanal approach to Tequila production that produces what is widely regarded as one of the smoothest drops in the business. That handmade, slow-food quality extends to the bottle-making product; with all of the brand's ceramic vessels made by hand in the town of Santa Maria Canchesdá.
The brand's Reposado expression is a great place to dive in – exhibiting the intensely woody, vanillin flavour of the house's blue agave. The hearts of the plant are slow-cooked in traditional stone ovens for 72 hours, before being fermented in a unique strain of yeast (developed by Clase Azul) prior to distillation.
Aged for 8 months in hand-selected oak barrels, there's plenty in the way of roasted agave, wood and toffee on the palate – a delicious and moreish combination that can be enjoyed neat, on the rocks and with a judicious amount of sipping.
---
Volcán De Mi Tierra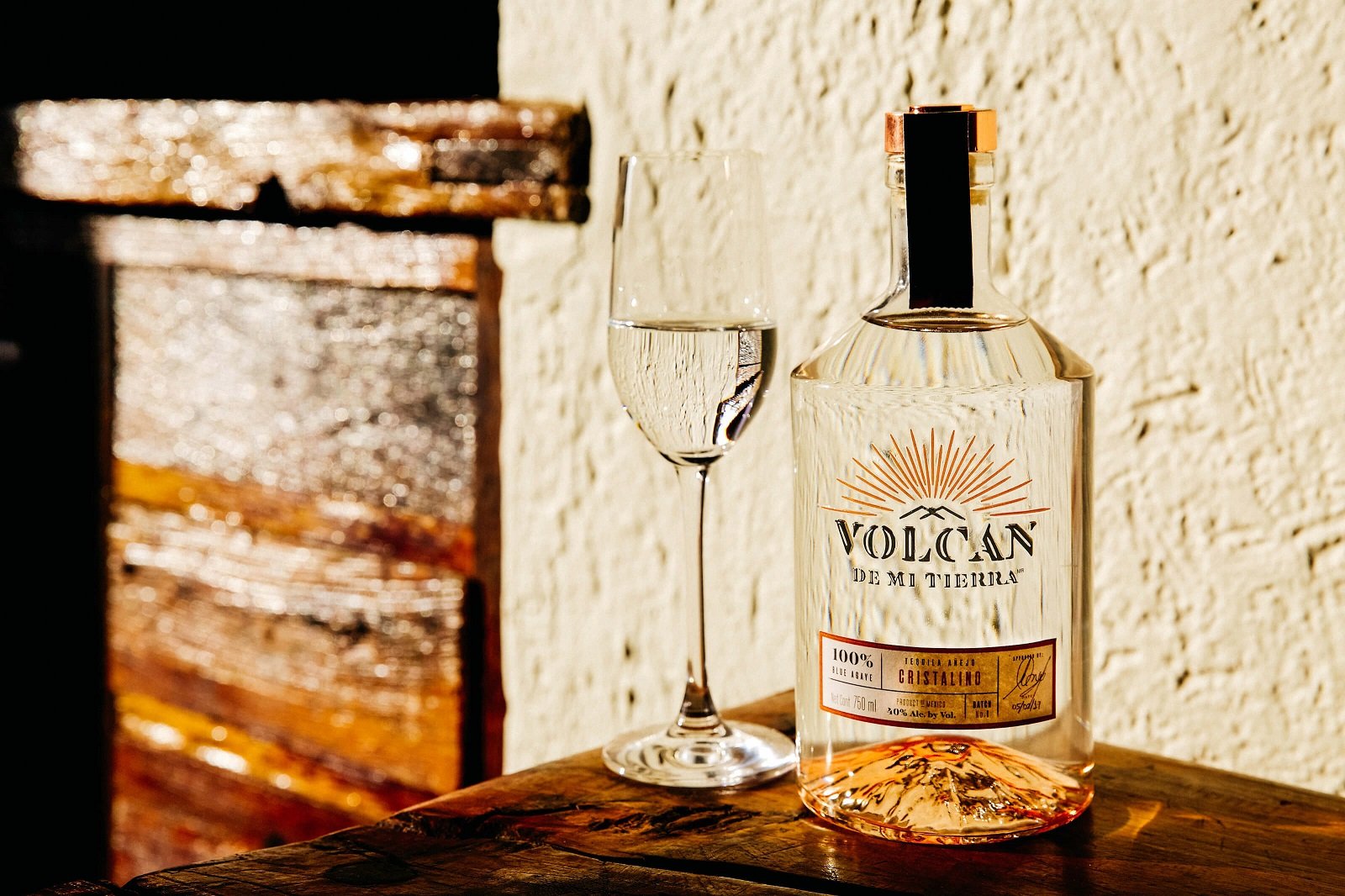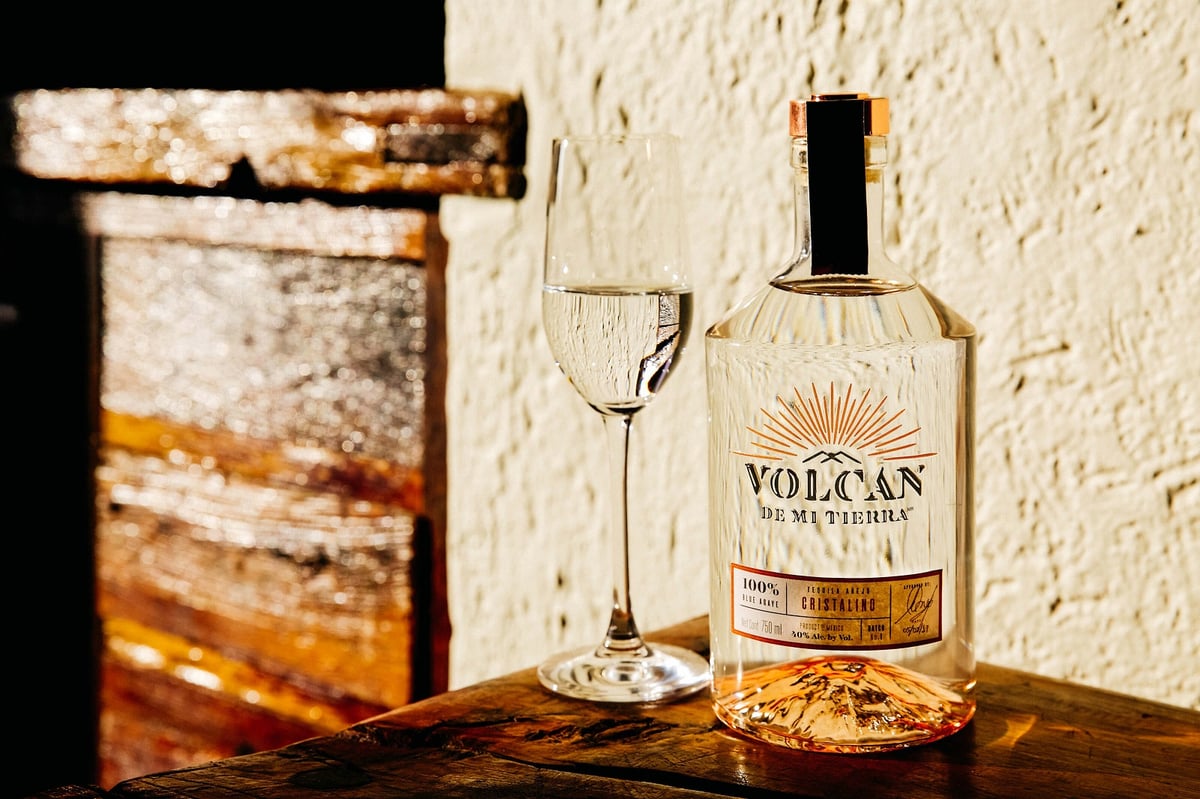 Literally translated as "Volcano of My Land", Volcán de mi Tierra is an intriguing Tequila brand that's relatively new to Aussie shores. At the centre of its unique selling proposition is the terroir: the mi Tierra distillery sits in the lowlands of Jalisco, within the shadow of a 9,646-foot dormant volcano.
The distillery's signature offering is undoubtedly its 'Cristalino' – Tequila that is first aged in American oak, before being charcoal filtered to remove any colour. The result is nothing if not subversive: mingling dried fruit and tobacco flavours with the distinctive clarity of a Blanco Tequila.
Add to that trace amounts of Extra Añejo spirit, and you have the makings of a smooth, easy-drinking Tequila that offers a great deal of craft for $120: pound for pound, much more interesting than what you'll find in the malt & grain section of your local bottle-o.
---
Fortaleza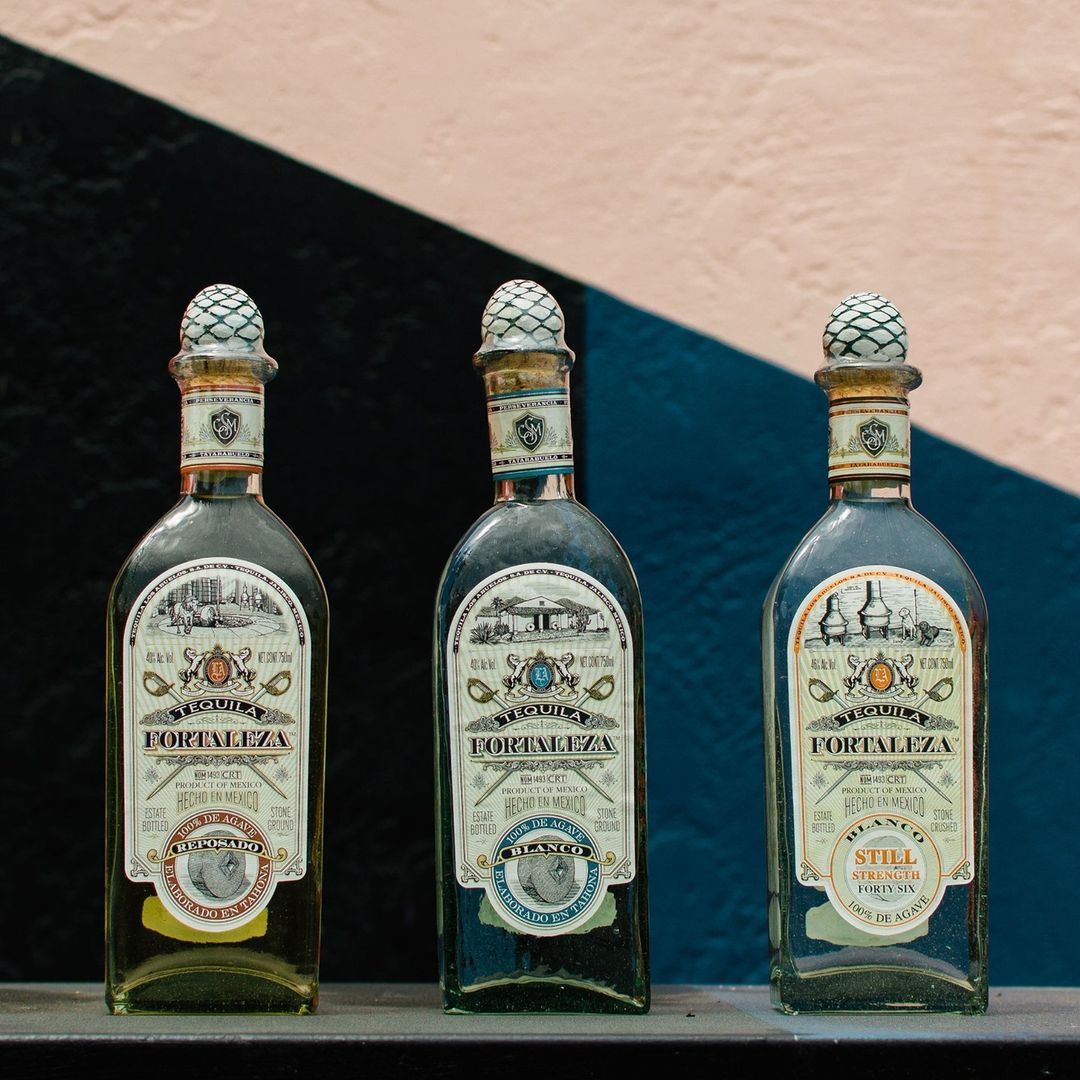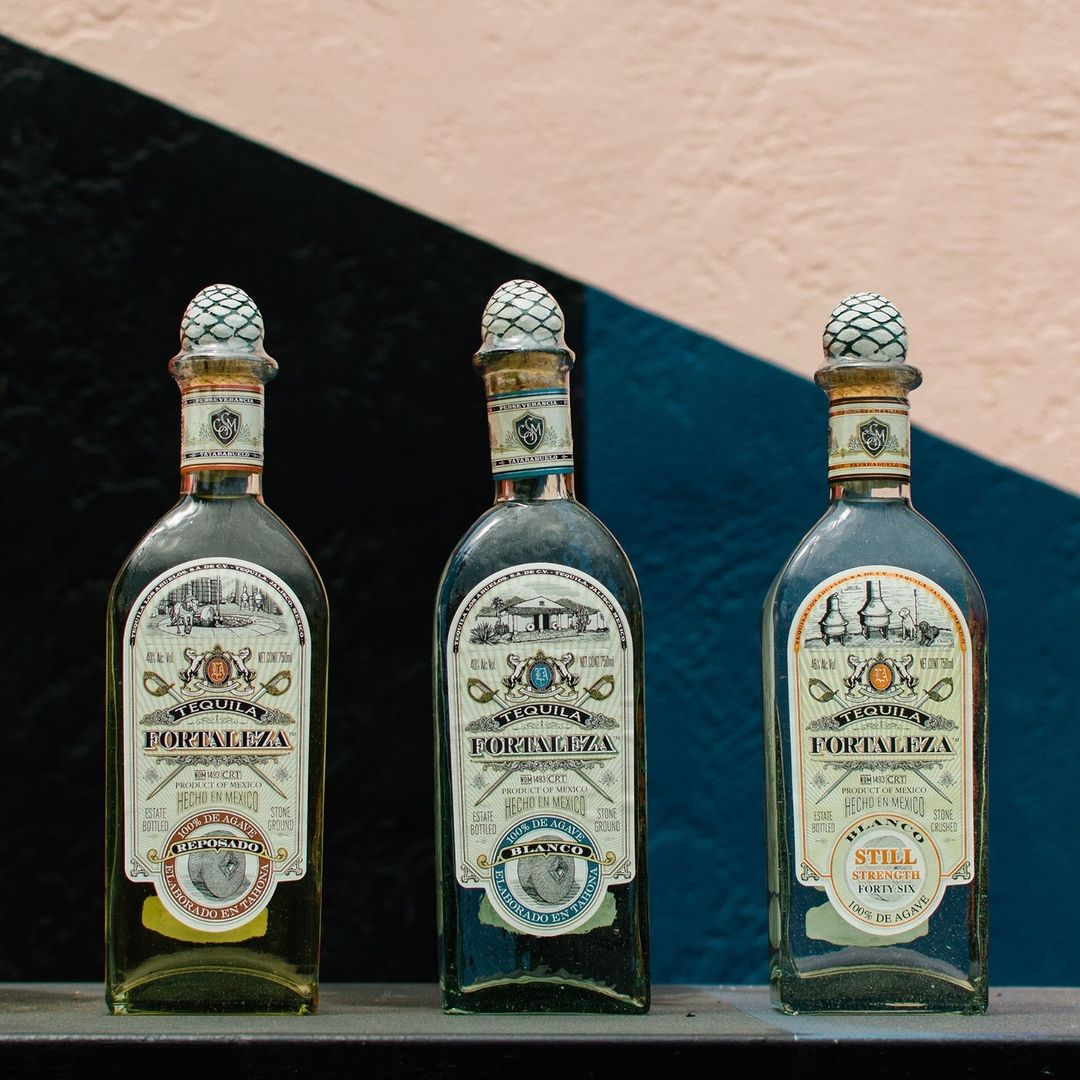 For drinkers who prefer less wood influence in their Tequila, La Fortaleza is another Jalisco-based distillery that merits closer scrutiny. With its own plantations located at the estate of La Villa Sauza, the agave that goes into any Fortaleza bottling is characterised by its rich minerality – as you'll see firsthand in bright, high-proof formulations like the 'Still Strength'.
Bottled directly from Fortaleza's copper stills (without any additional water) the 'Still Strength' is a great lens on un-aged Tequila that is, despite the lack of oak, heavy on flavour. Tertiary characteristics of oven-baked agave give way to richer undertones of butter, peppercorn and green olive – meaning that, in a pinch, there's enough going on here to stand up to your favourite Paloma recipe.
---
G4 Tequila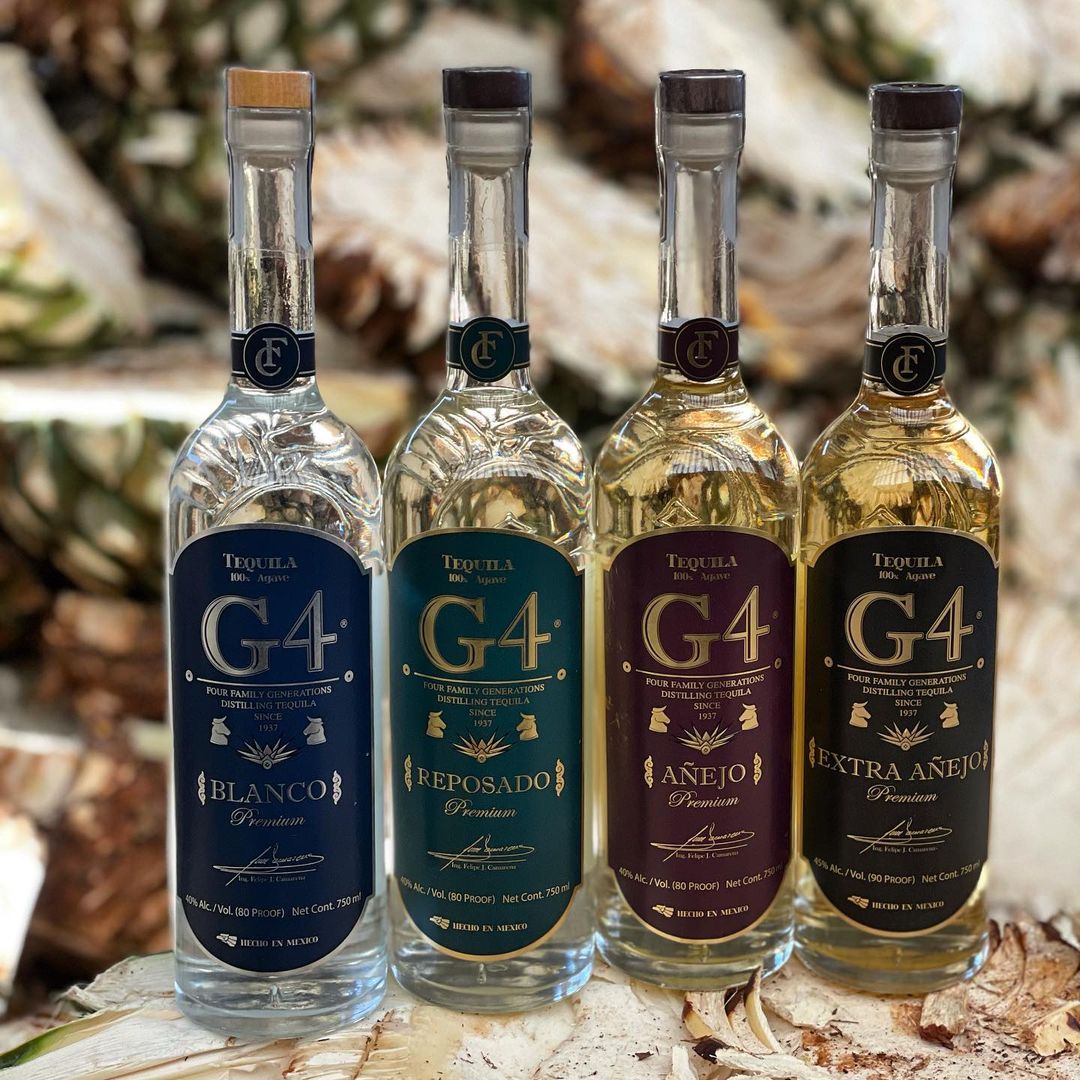 So-called because it's made by the 4th generation of the Camarena family, G4 Tequila is produced in the township of Jesus Maria – located in the broader Los Altos region. Renowned for their distinctive usage of equal parts rain and natural spring water during the distillation process, the Camerenas make a very delicate and aromatic style of spirit – something you get an immediate sense of, even when sampling the entry-level 'Blanco'.
Alternatively, if you were in the market for a more robustly flavoured style of sipping Tequila, we recommend picking up a bottle of the Reposado – aged for a minimum of 6 months in American oak barrels. Often described by Tequila enthusiasts as a "continuation" of the Blanco, it plays with many of the same elements in the nose and palette; all while ratcheting up the intensity. Expect flavours of pepper, citrus peel, butter and a lengthy finish.
---
Terralta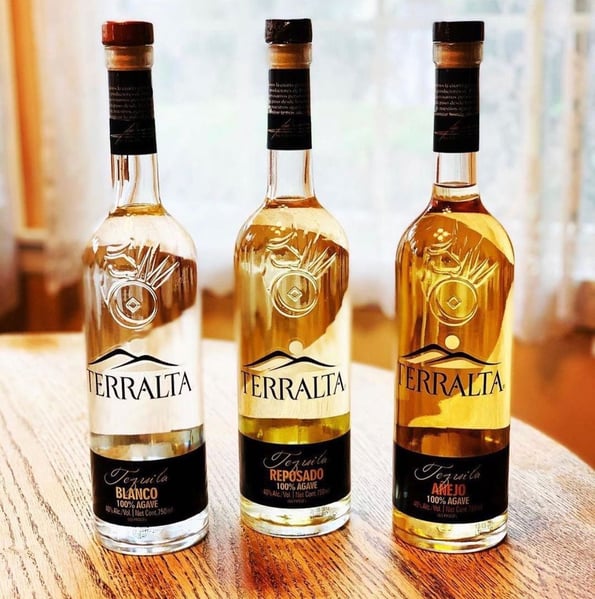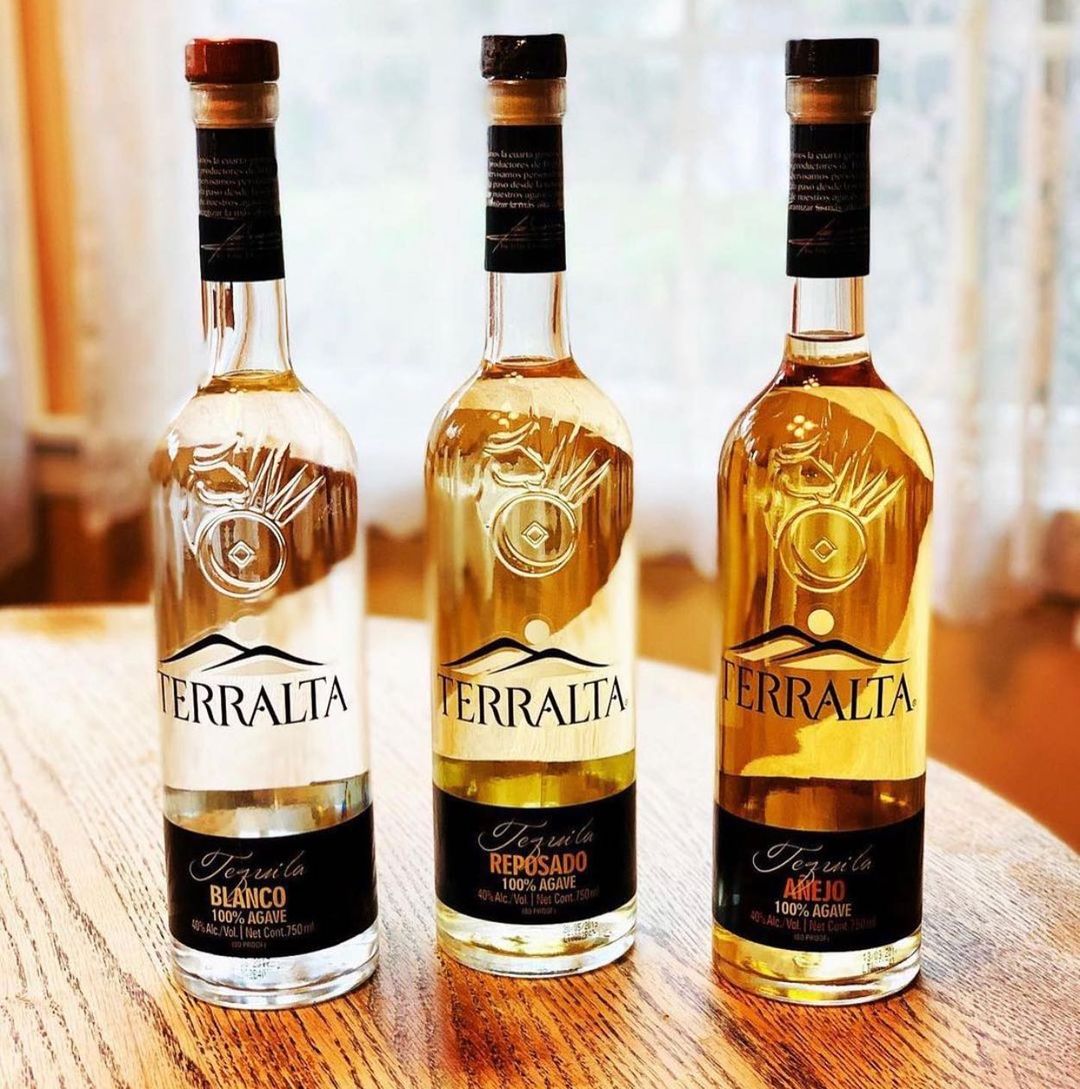 Making their agave spirit exclusively with deep-well water, Terralta is another label from iconic Master Distiller Felipe Camarena and the team at El Pandillo distillery. Unlike sister label G4, the Terralta house style can generally be considered more approachable – doubtlessly helped along by Los Altos' high altitude and soil rich in iron oxide.
With a pretty robust skew of mature and unaged styles, there's plenty of ways to enjoy Terralta. Yet in a pinch, we'd recommend starting your collection with a bottle of 110 Proof: bottled at 55% ABV and fermented in stainless steel, this nude Tequila style shines a light on all the work Camarena is doing in both plantation and distillery.
---
Siete Leguas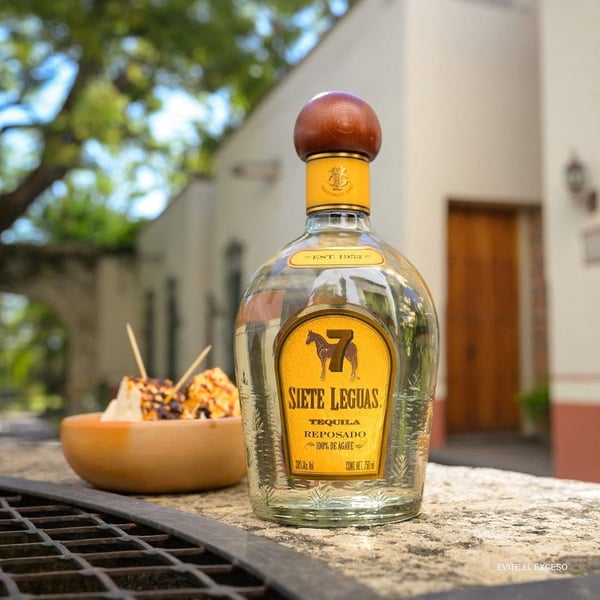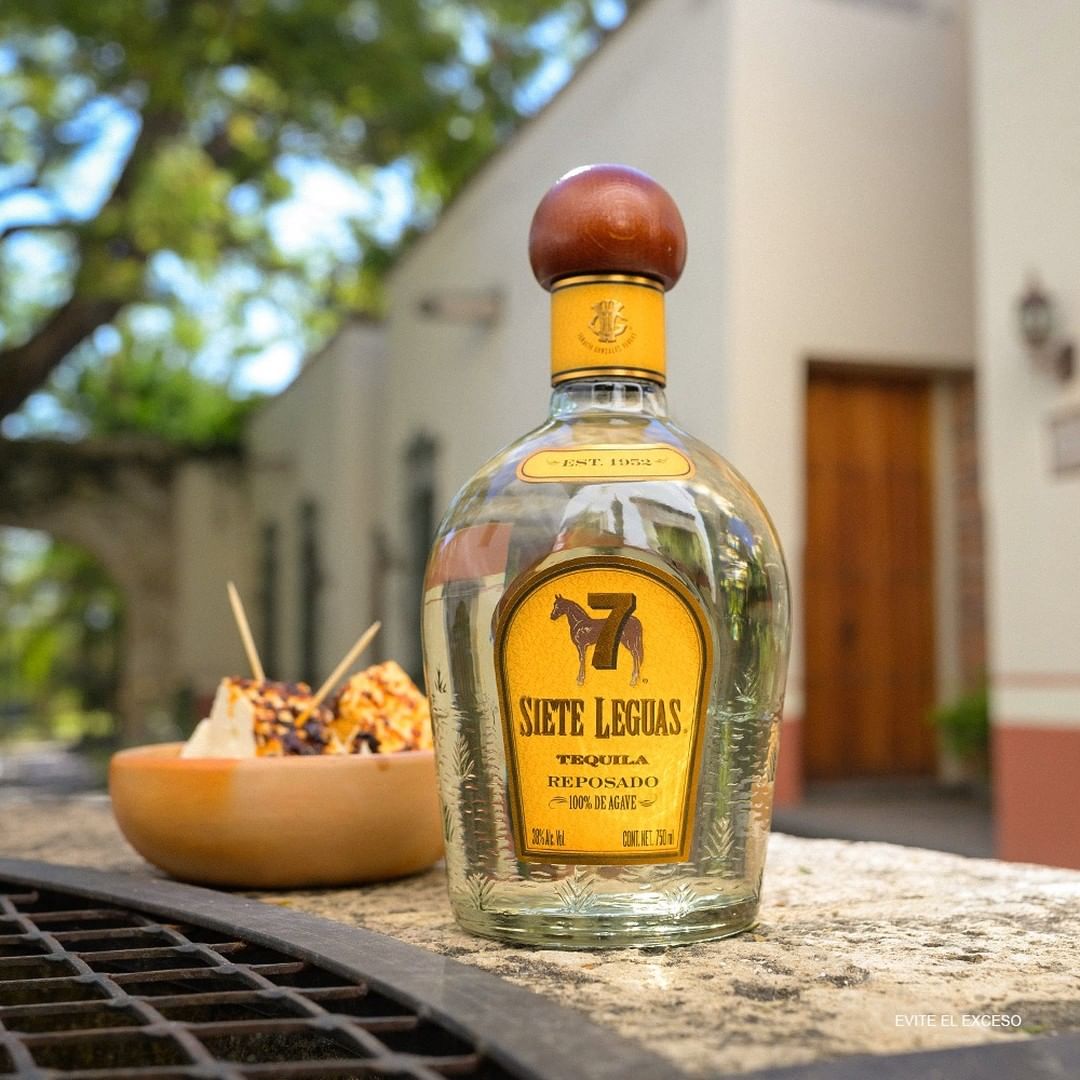 Among a number of other accolades, Siete Leguas ('7 leagues') can lay claim to being one of the oldest Tequila distilleries in Mexico. Their aromatic, unwaveringly traditional spirits are a constant source of acclaim; made with classic Tequila production methods such as open-top fermentation and horse-drawn tahona (i.e. the apparatus used to squeeze liquid from agave fibres).
Custodians of the original Patron Tequila – prior to the brand's sale in 1989 – Siete Leguas operate two distilleries in Jalisco at Fabrica el Centenario and the more modern site of La Vencedora. Both locations produce their own standalone agave spirits (made exclusively on highland plants) before blending them into expressions like the 40% ABV Reposado.
As with most premium Tequilas, this particular 'rested' expression spends 8-10 months in casks – in this case, ex-Bourbon. With a moderately intense flavour and luxuriant mouthfeel, it's best enjoyed neat – offering green, slightly unripe fruit flavours and a vanillin finish.
---
Tequila Ocho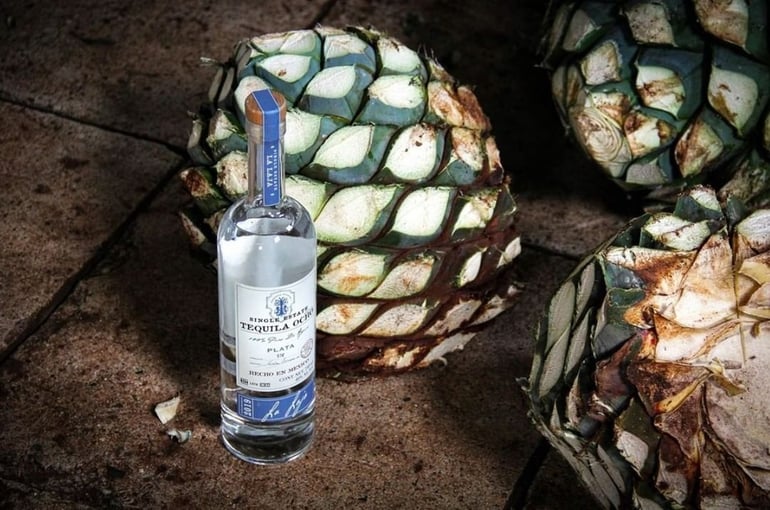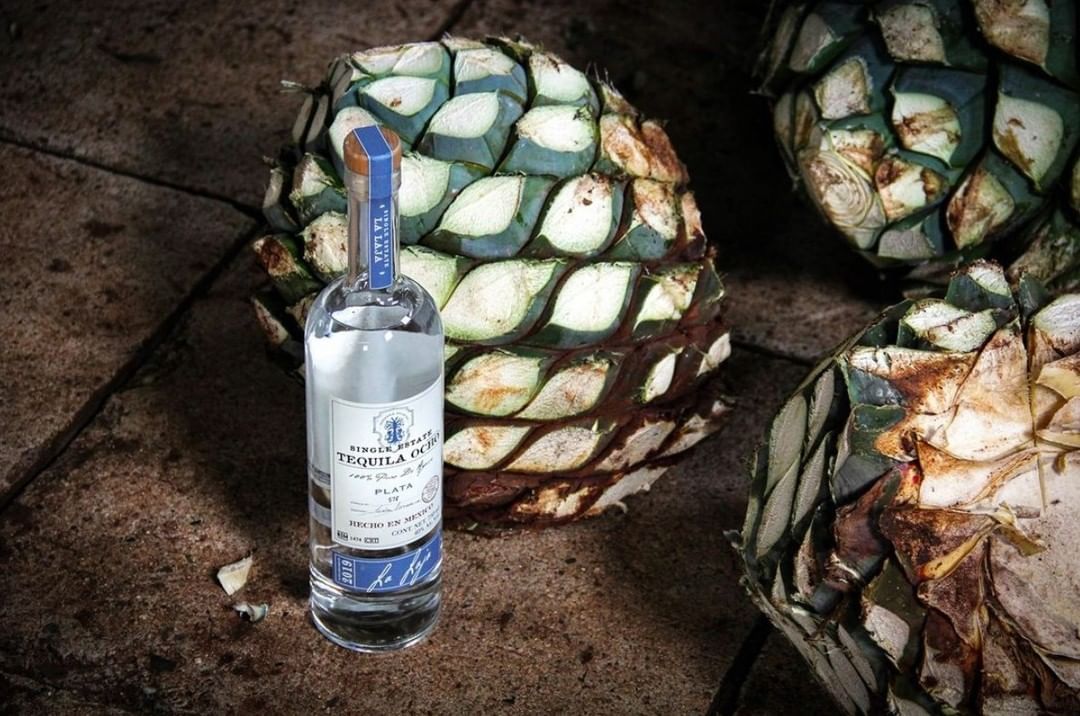 Helmed by Carlos Camarena, Tequila Ocho benefits from the influence of the distinctive blue agave that is synonymous with the highland terroir of Aranda. Made at the historic distillery of La Altena – an impressive 7,000 feet above sea level – the Ocho range is a must for those who want a crash course in premium-grade Tequilas; not to mention – a great place to start a budding collection.
Our advice is to take a run at the brand's Reposado. Matured in ex-American whisky barrels (for the customary duration of 8 weeks and 8 days), the foundational spirit is made wholly on estate-grown blue agave – lending the final product a smoky, slightly peat-like profile that is delicious to sip and even better in a classic cocktail.
---
Pasote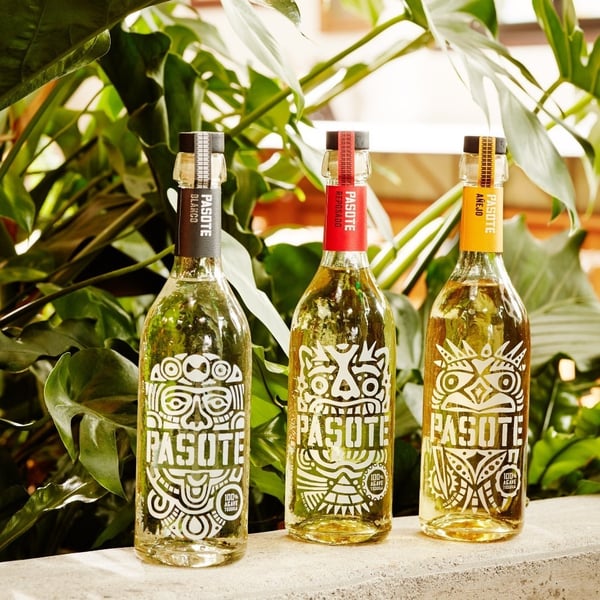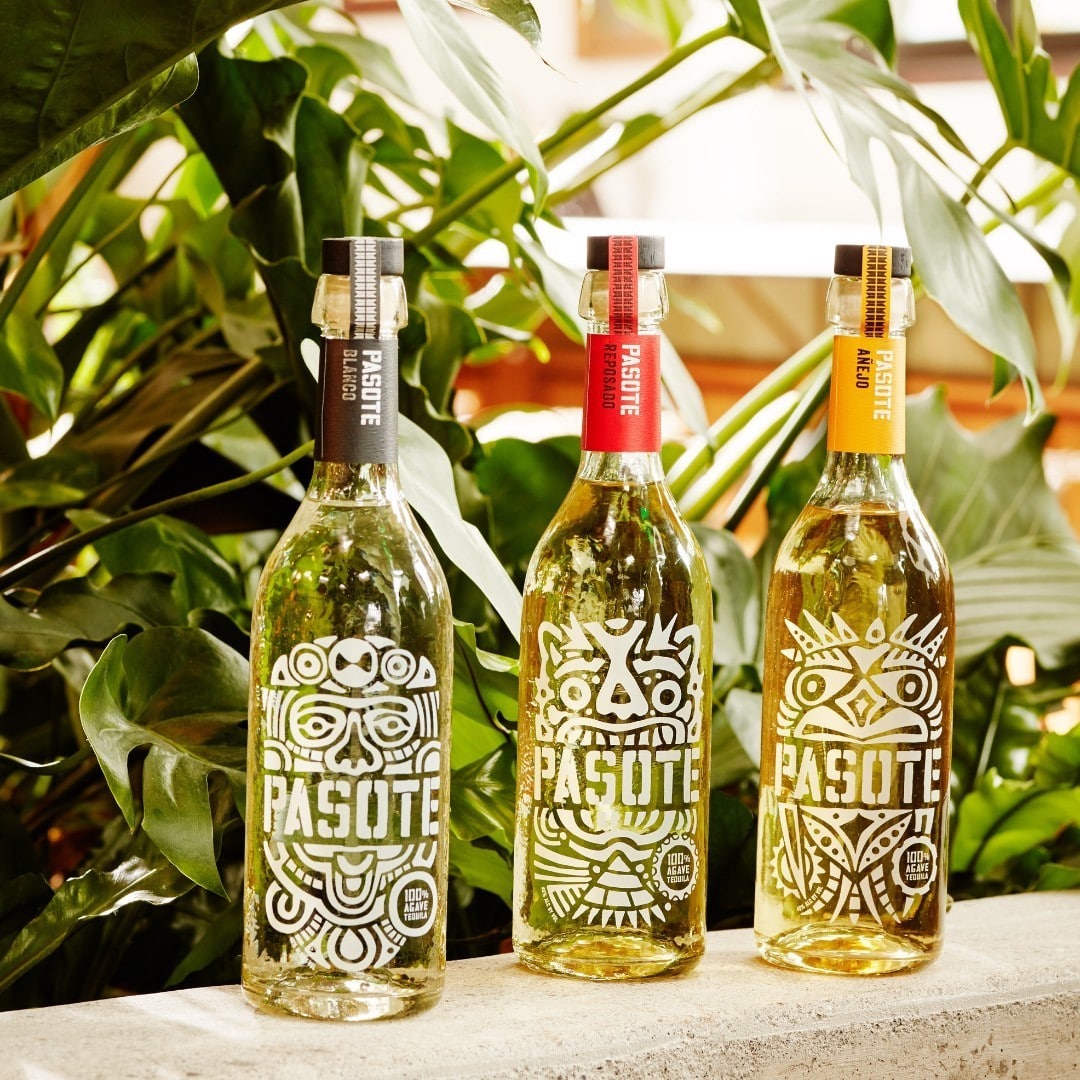 August Sebastiani's Pasote label is another relative newcomer to the premium Tequila game, this time located at El Pandillo. In a similar vein to G4 and Terralta, Pasote utilise a mixture of rain and spring water in the production of their Tequilas – with the exact proportions tweaked to a 60:40 recipe respectively.
The classic styles of Reposado, Añejo, and Blanco are all accounted for; with the latter most assuredly standing out as Pasote's hero expression. Expect clean and crisp flavours of just-cooked agave, followed by a light, white pepper tinged finish.
---
El Tequileño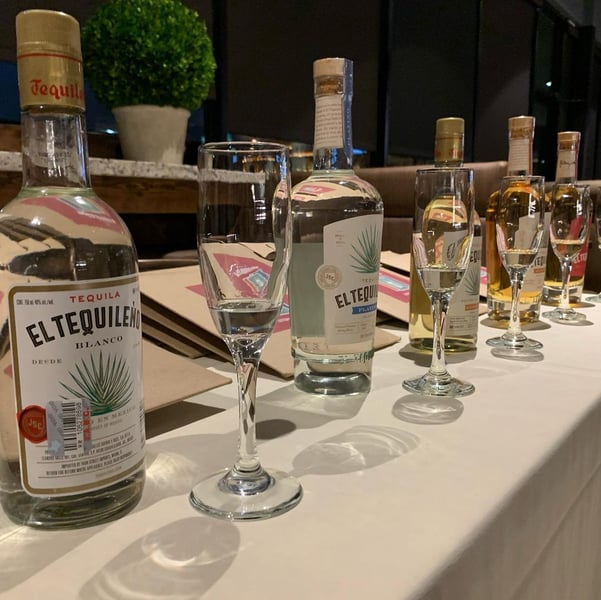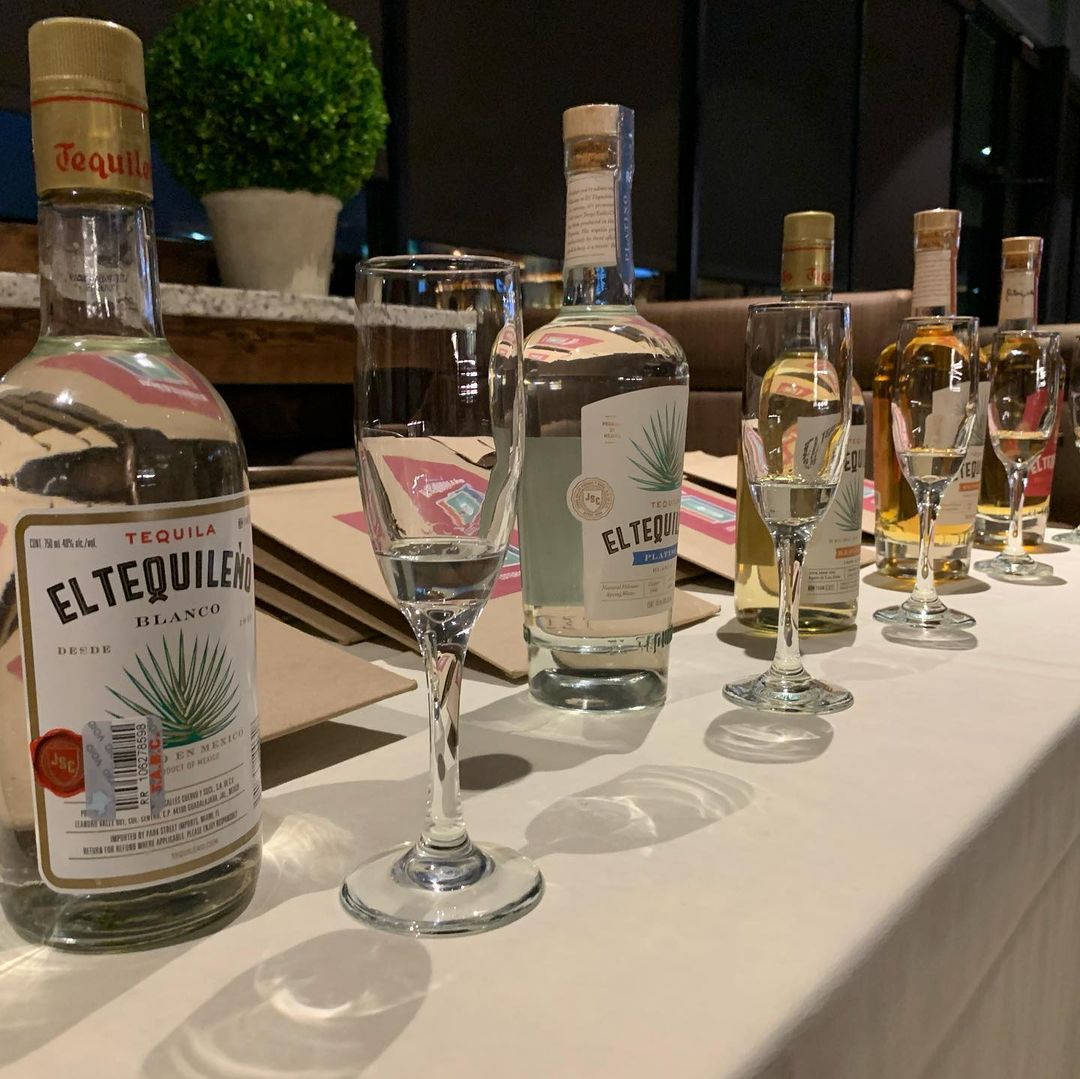 3rd generation Master Distillery Jorge Antonio takes the reigns at El Tequileño in the town of Tequila, making the most of a natural volcanic spring coming from the abundant Volcan de Tequila. Production methods have been kept largely the same for over 60 years now, maintaining the vision of Don Jorge Sallas Cuervo who founded the distillery back in 1959.
The commitment to craft is obvious in the range, so whatever you pick up from the brand is going to go down well. Although if you're feeling lucky, try get your hands on the the super premium El Tequileno Reposado Rare. The super smooth expression took out a double gold medal at the 2020 San Francisco World Spirits Competition, impressing judges based on its fresh nose of cinnamon, baked apple, caramel, cedar and jalapeno, and palate of agave, piloncillo, candied ginger, meyer lemon, and a very light oak.
---
Don Pilar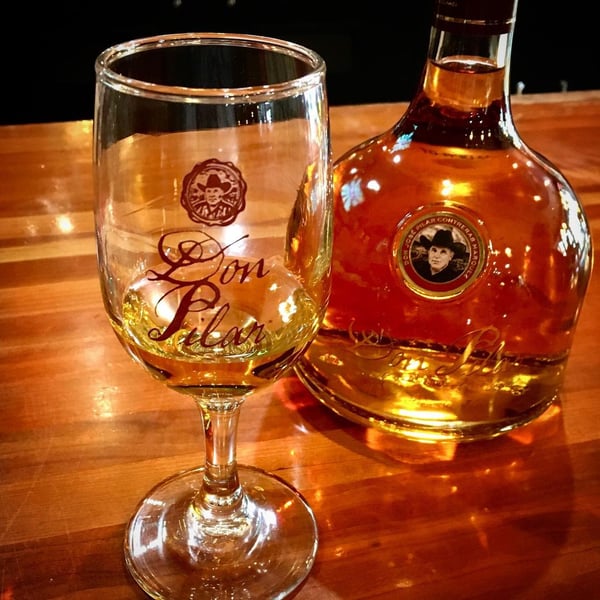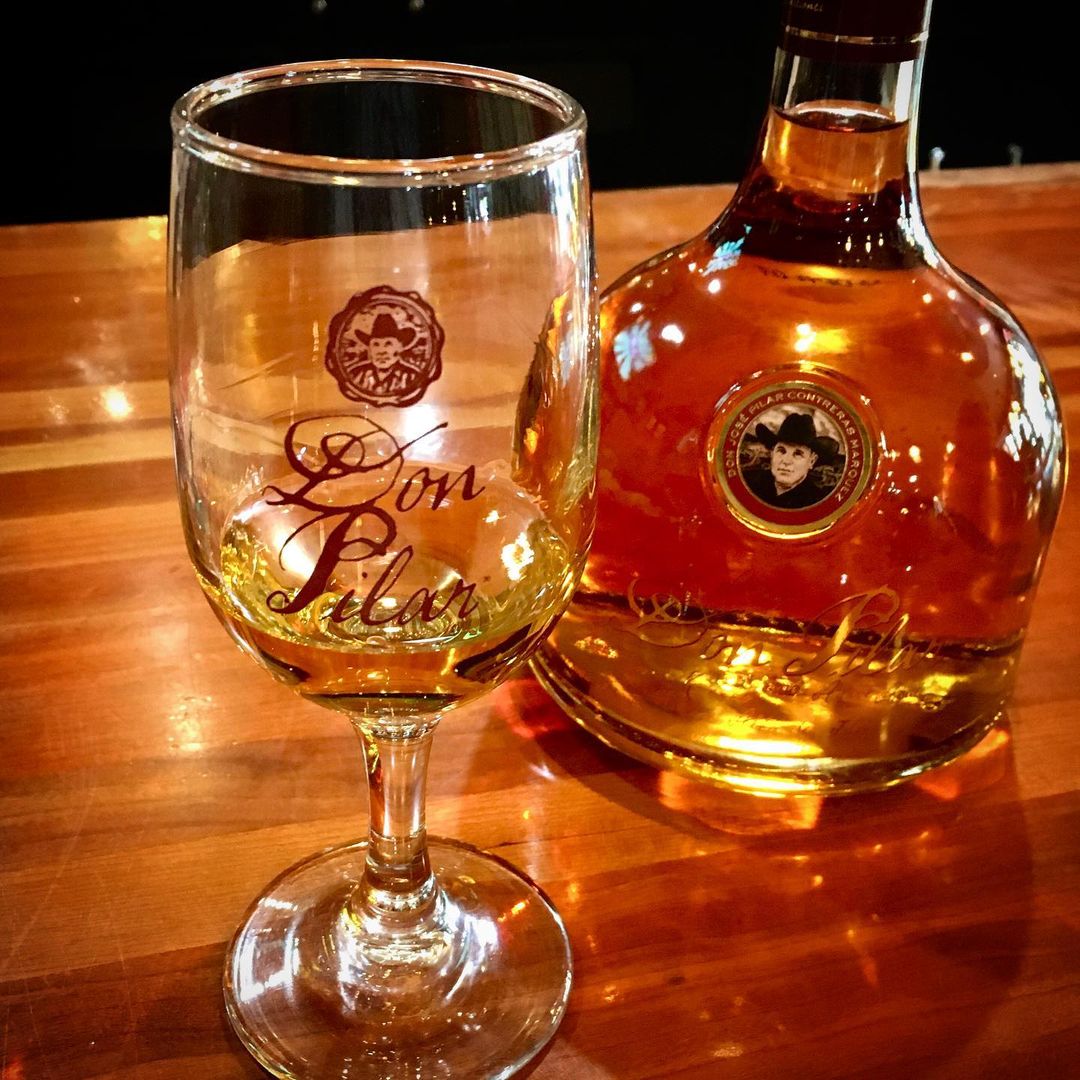 Don Pilar is another producer of single-estate Tequila that takes full advantage of the terrior out in the Los Altos region of Jalisco. Bourbon fans will especially take to this distillery's deep, rich produce which benefits from the classic Mozart Method of fermentation, slowly steamed mellow agave plant, and double-distilling.
Made from Blue Agave, the Añejo is the way to go for anyone interesting Don Pilar's highland style. The award-winning, ultra premium aged Tequila was actually the lead product from Don Pilar, which eschews the tradition of Tequila distillery's leading with the more well-known flavours of a Blanco. With this, you can expect a delicate balance of stewed agave, rich tropical fruit, and surprisingly some sweeter dark chocolate notes on the full palate. Consider this a dessert Tequila if you will, but there's still enough of that classic agave toasted oak punch to keep traditionalists happy.
---
T1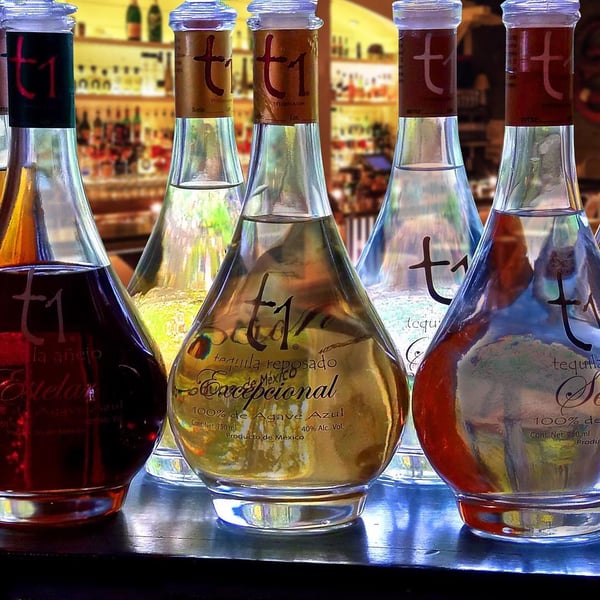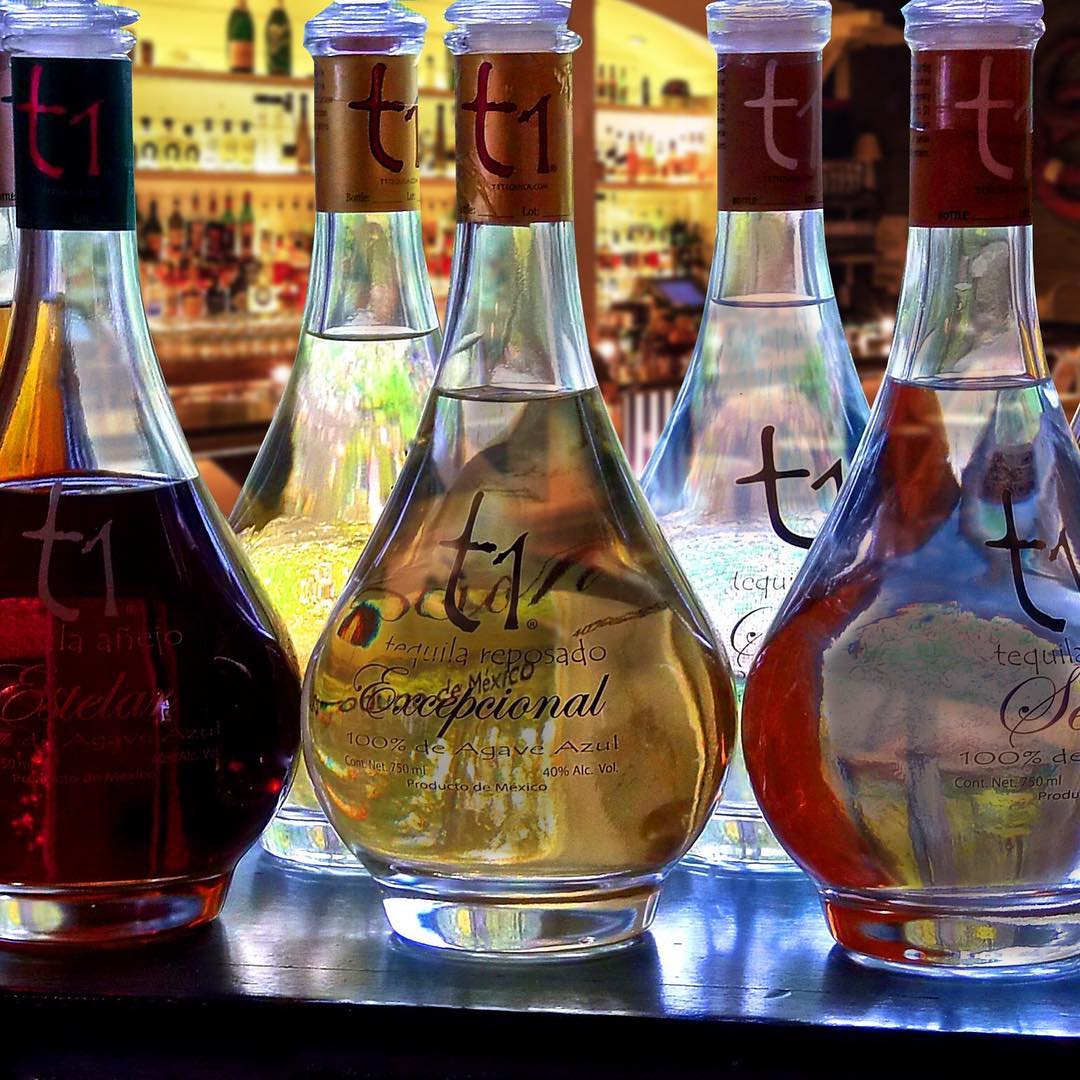 The product of Master Distillery German Gonzalez, T1 tequila uses 100% highlands Agave Azul grown in the highlands of Jalisco, and is a complete labour of love from the former head of Chinaco – which was the first ultra-premium Tequila to cross the border from Mexico to North America.
Traditional methods are used to make T1 one of the best tequila brands in the world, and while that classicism would make Blanco the best choice here, it's actually the T1 Tequila Reposado Excepcional that's the best of the range. The rather surprising Tequila is a nose of brown, creamy spice along with stewed agave, giving way to a nuttier palate with a little cream and a lot of pepper. It'd make for one very interesting margarita.
---
Corralejo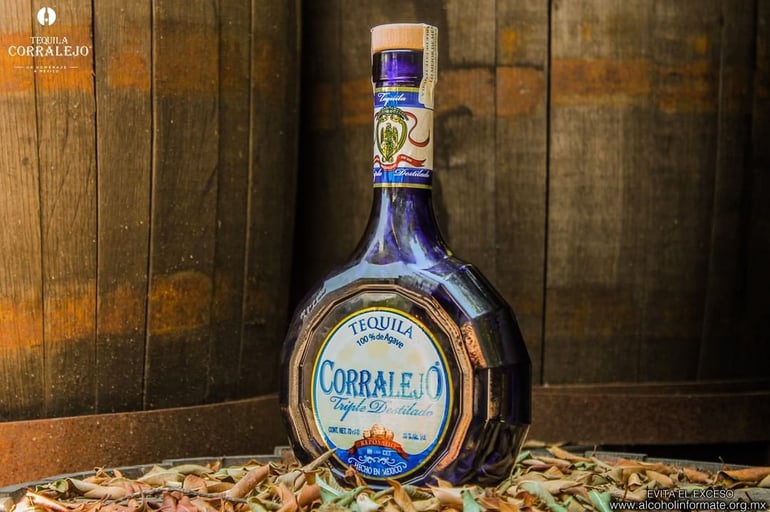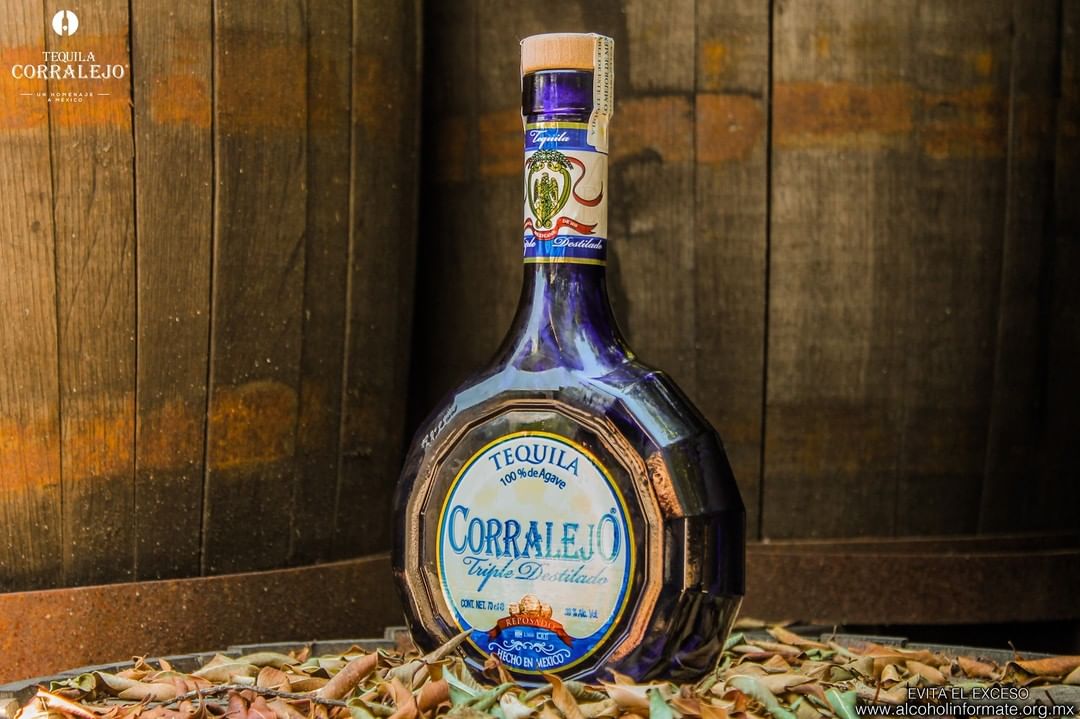 As one of the very Tequilas produced in the state of Guanajuato, Corralejo moves away from the classic idea of Jalisco being the focal point for the industry and makes a strong case for doing things differently.
The full-bodied character of Kentucky oak barrels sits behind the brand's fascinating Corralejo 99,000 Horas Añejo, one of the best tequilas you'll be able to find on the market. The eye-catching bottle is a gold-medal winning classic, aged for a minimum of 18 months in those Kentucky oak barrels for an exceptionally smooth body that's defined by notes of fruit and pepper all throughout the palate.
Even if you're just going for the similarly priced Corralejo Gran Anejo Tequila, signified by its distinctive crown-shaped bottle, you're in for a good time. This particular Anejo is the brand's longest aged Tequila, sitting in American oak ex bourbon barrels for at least 2 years, building up a palate rich and complex enough to have seen the expression win Tequila Masters gold awards several years in a row. You can grab a 1,000ml bottle for $148 in Australia from Dan Murphy's.
---
Don Julio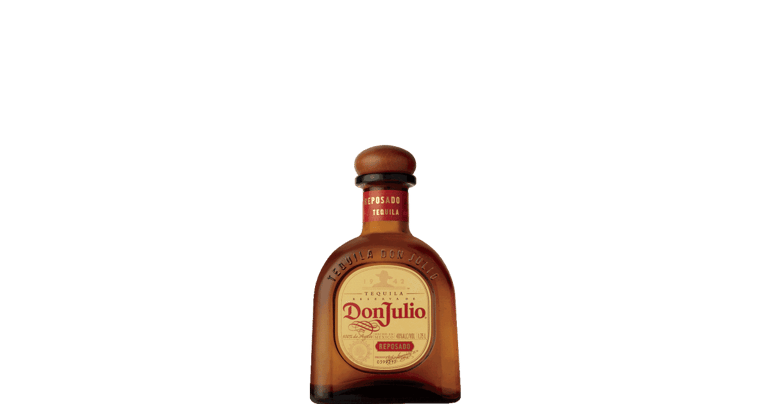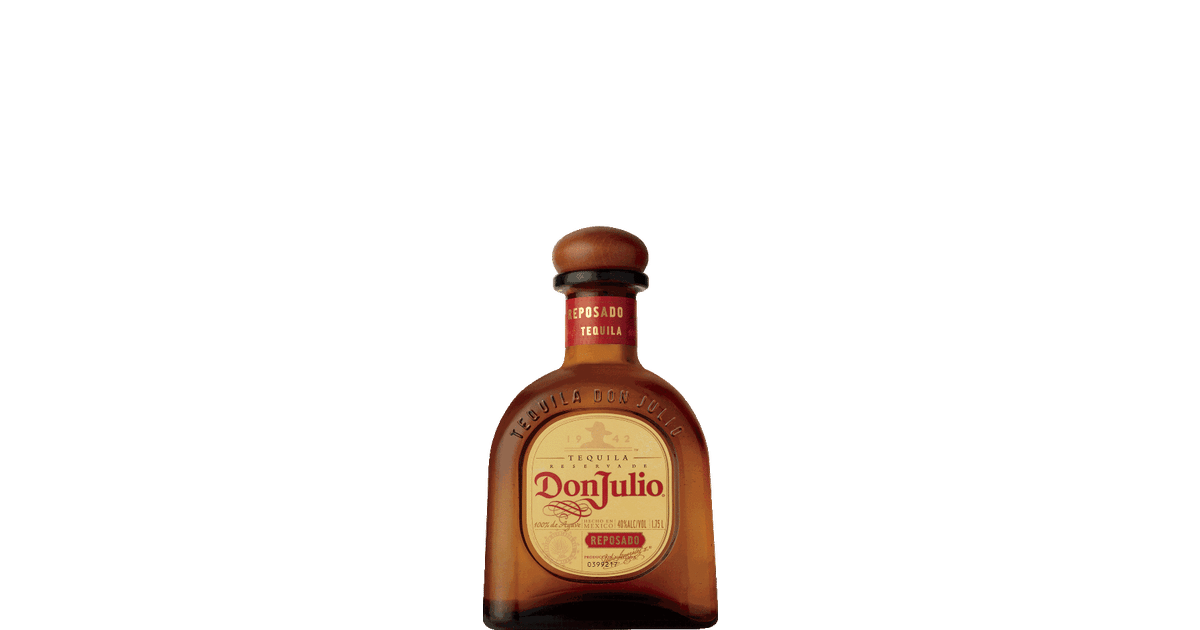 The legendary Don Julio may be too obvious a choice when seeking out the best tequilas, but you'd be remiss for not having this brand sitting on that shelf alongside the lesser known tequilas in Australia. The legendary Jalisco distillery is as dramatic and luxurious as the product itself, with distillery tours often referred to as one of the top things to do in the state.
As highly rated as Don Julio Blanco is, go for the Don Julio Repasado if you're really going hard for your best tequilas collection for your next fiesta. The golden amber glow of this instantly recognisable bottle is a nice preview for the complex, highly addictive palate of dried pineapple, flan, charred nuts, white pepper, and spice.
---
1800 Silver Tequila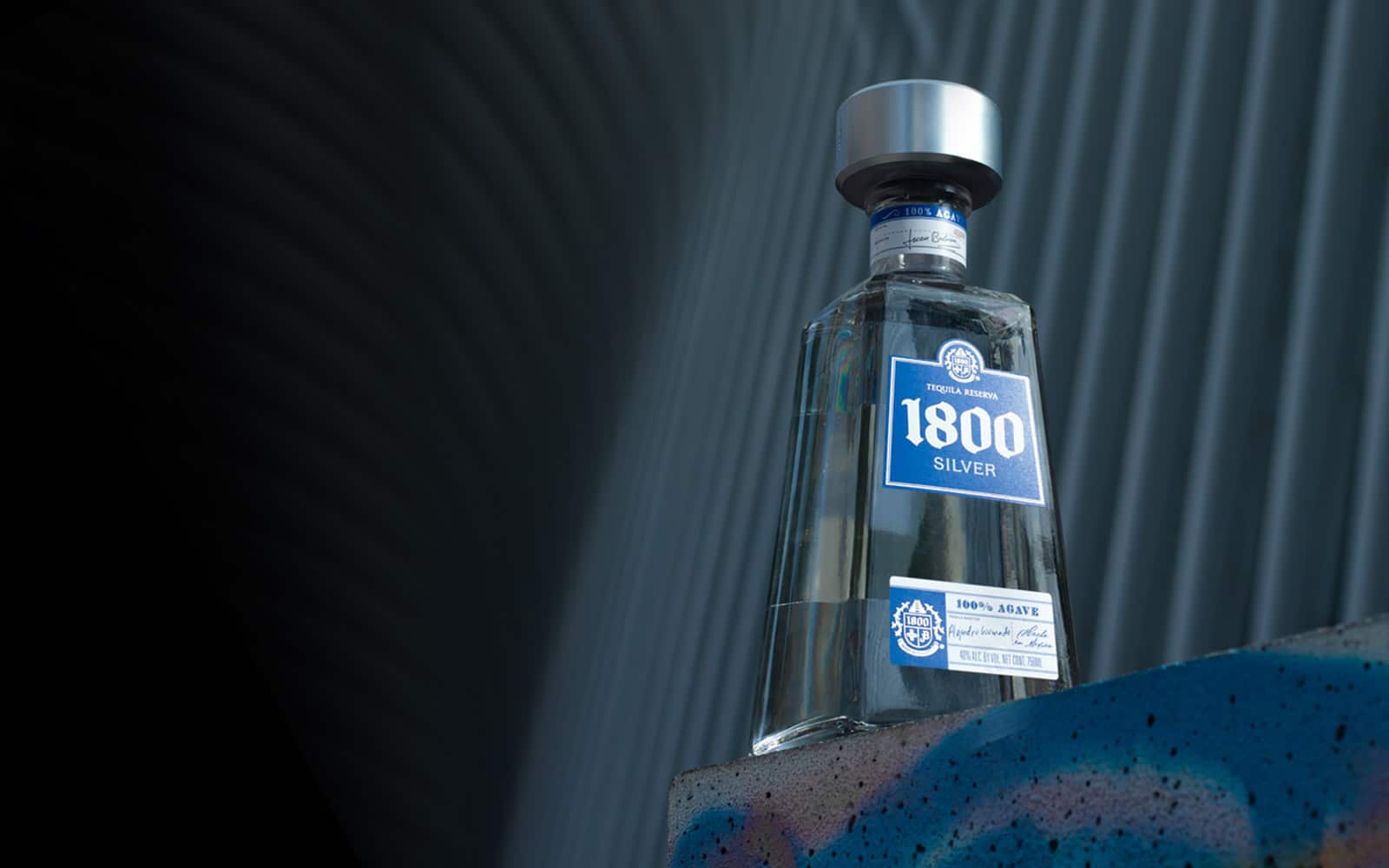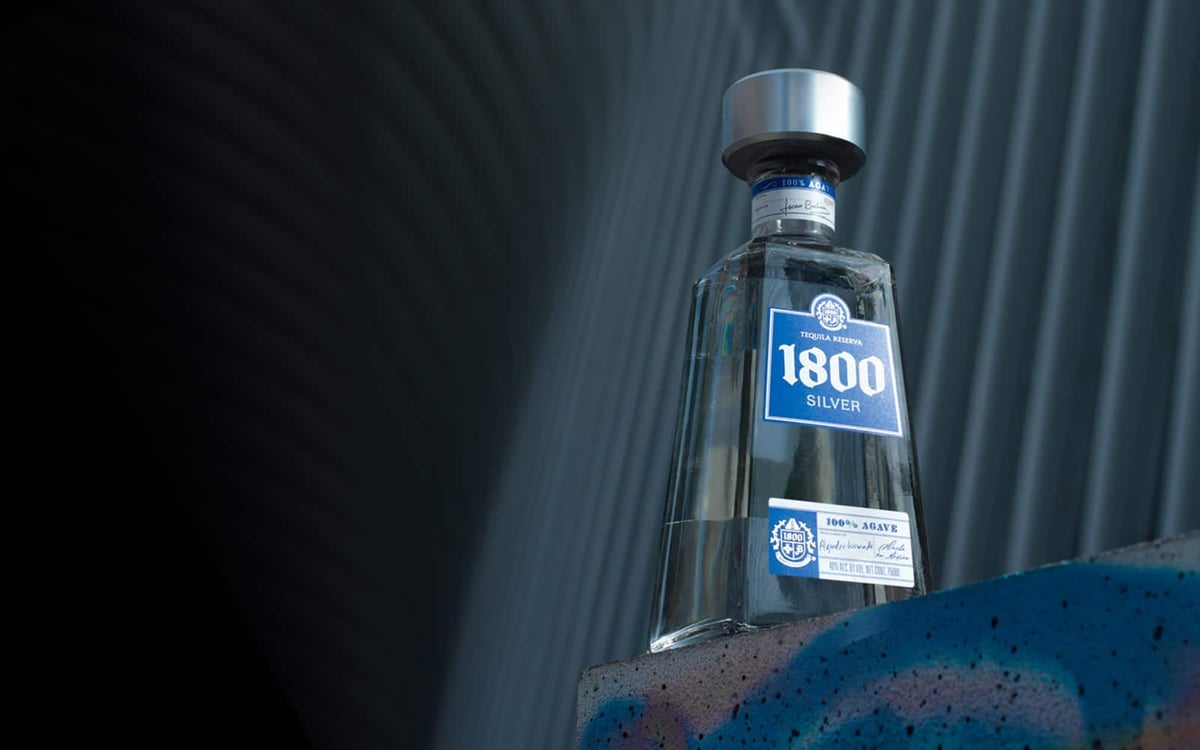 One of the best double-distilled Tequilas you can find is the 1800 Silver Tequila. A 700ml bottle of this 100% Weber Blue Agave Tequila can usually be found on any discerning bartender's shelf because it works so damn good in cocktails, and is equally drinkable neat.
Infused with natural, ripe flavours of coconut, it has a nice depth and a clean, balanced taste that brings in a bit of sweet fruit and pepper on the back palate.
---
818 Tequila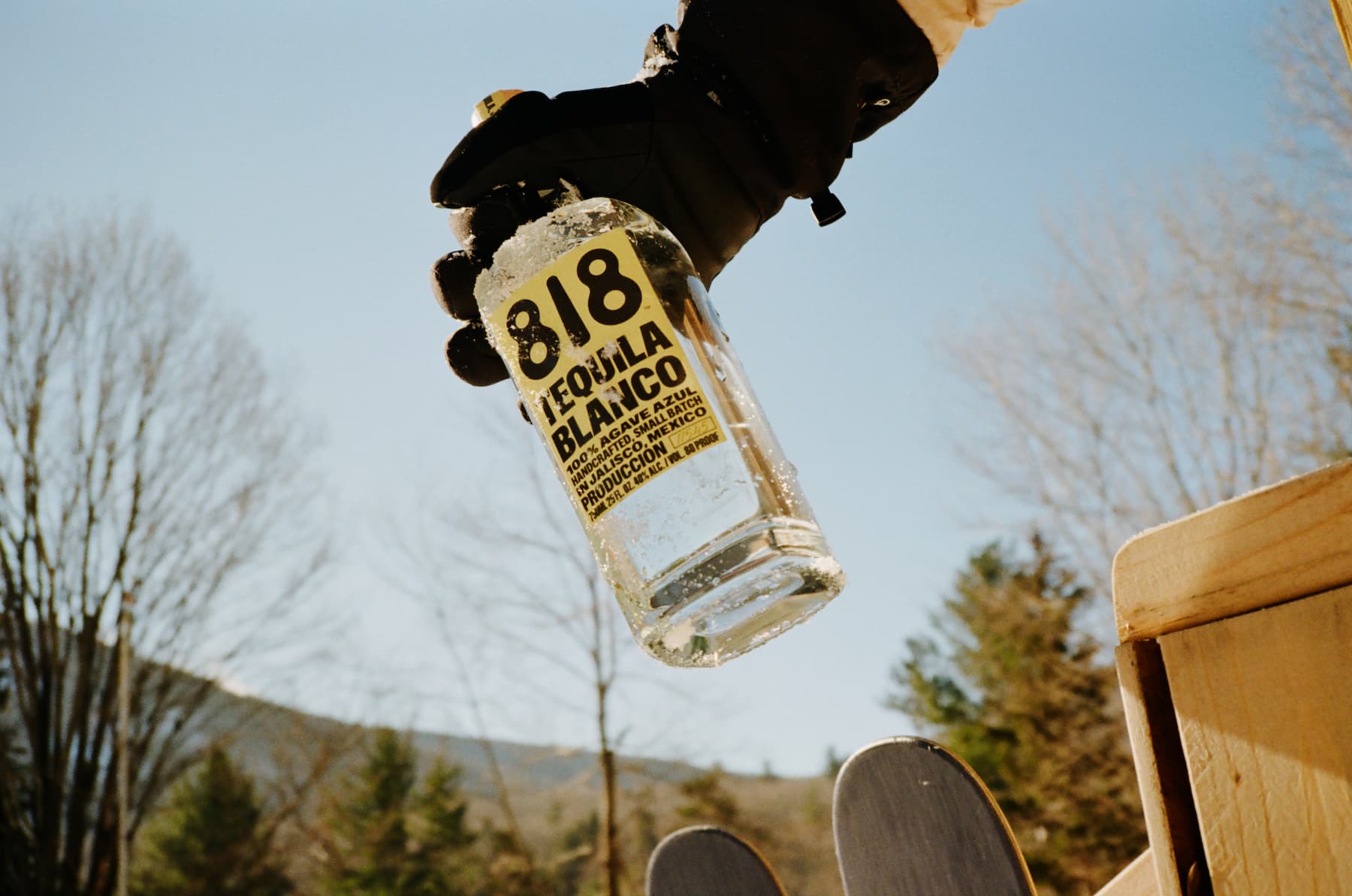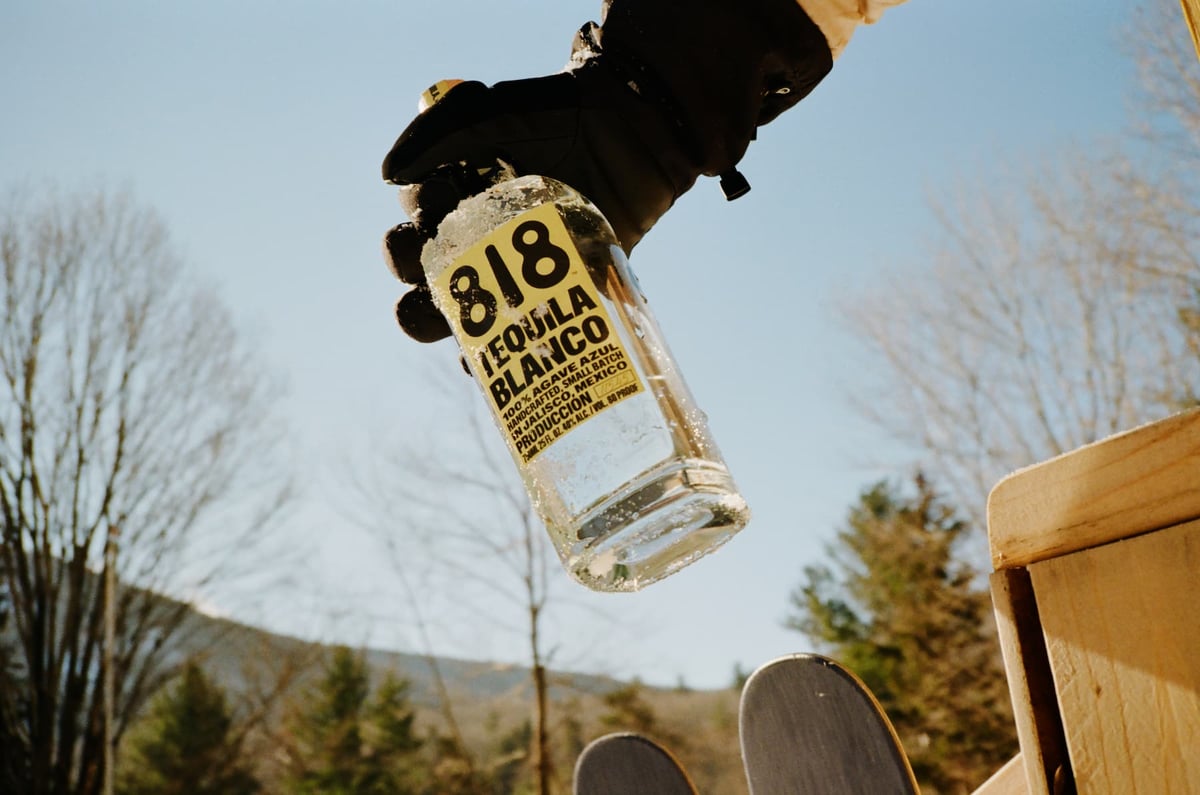 Kendall Jenner's award-winning Tequila brand arrived in Australia in September 2023 after an impressive performance in US and UK markets. Cobbled together from agave plants harvested at peak maturity and cooked in batches for around 30 hours, 818 Tequila has a wide-ranging palate split across three distinct expressions.
If you want something crispier with a zesty finish preceded by almond, key lime pie and coconut, go for the 818 Tequila Blanco. For something a bit more velvety with a caramel finish and a strong note of cooked agave with pecan pie, the Reposado is your jam. And if you're favouring something sweeter with orange peel, chocolate and toffee, then the Añejo should go down a treat.
The top-shelf pick is 818 Eight Reserve, a blend of Añejos aged up to eight years in French and American barrels, bottled in a hand-crafted and reusable ceramic, 8-shaped decanter.
---
Tequila Añejo, Blanco, Reposado: What's The Difference?
It's helpful to delineate the various categories you're bound to see floating around the market. In Australia, the three most widely available can all be differentiated by age: with the more premium end of the spectrum inhabited by añejo expressions ('aged' for between 1-3 years); reposado in the middle ('rested' for up to 12 months); and finally, blanco ('white').
In the case of Tequila Blanco, the agave spirit is bottled/stored immediately without further maturation, making it an ideal vehicle for sample the various terroirs that are unique part of the spirit's maturation. Undoubtedly, its the niche of Tequila many drinkers will have had their first (and perhaps least pleasurable) experience with – though that's hardly to say that the entire Blanco range can be written off as being 'cheap and cheerful'. (For a more thorough explainer of the different Tequila styles, we recommend this breakdown over at Thrillist.)
One final note: on occasion, you might see a Tequila that is labelled/described as 'Mixto'. Per the name, this is a catch-all designation used to describe Tequilas made using a mixture of both glucose and fructose sugar, where the proportion of agave is no less than 51%.
Leaning more towards the brown stuff? Check out Best Australian Whiskies For Your Collection.
---
Frequently Asked Questions – Best Tequilas
What's the difference between Tequila and Mezcal?

Mezcal is the overarching name given to any agave spirits which can be produced from up to 50 species of the plant. By contrast, Tequila is a sub-category of mezcal that is produced from just a single species of agave – Agave Tequilana (more commonly known as 'blue' agave).

Where does most Tequila come from?

The majority of Tequila is produced in the Mexican state of Jalisco. Occasionally, it can be made in the municipalities of Nayarit, Guanajuato and Michoacan.

Is Don Julio better than Patron?

Seasoned Tequila drinkers tend to prefer Don Julio for its smoother and more complex taste, whereas Patron is better for use in cocktails.

What are some other great Tequila brands?

Some of the other brands which didn't make this list but deserve mention include Jose Cuervo and Casa Noble, but fairly reliable and well-respected in the Tequila business.