As soon as January 31st is in the rearview mirror, Aussies begin rallying for the Easter festivities well in advance. Last year, clearly in touch with its core demographic, connoisseurs of cheap stuff/champions of alt-brand/undisputed MVP of domestic supermarkets – Aldi – unveiled the Hot Cross Bun Gin Liqueur produced by Manchester Drinks Co. Today, we're happy to announce the good stuff is back with a vengeance.
"Finally… Easter treats for the grown-ups," says Aldi Australia.

"This Hot Cross Bun Flavoured Gin Liqueur is a sensational spicy gin, infused with nutmeg, cinnamon, cloves, and gingers flavours blended together for a rich fruity taste of hot cross buns in a glass."

RELATED: $40 Aldi Gin Wins Award At International Masters Competition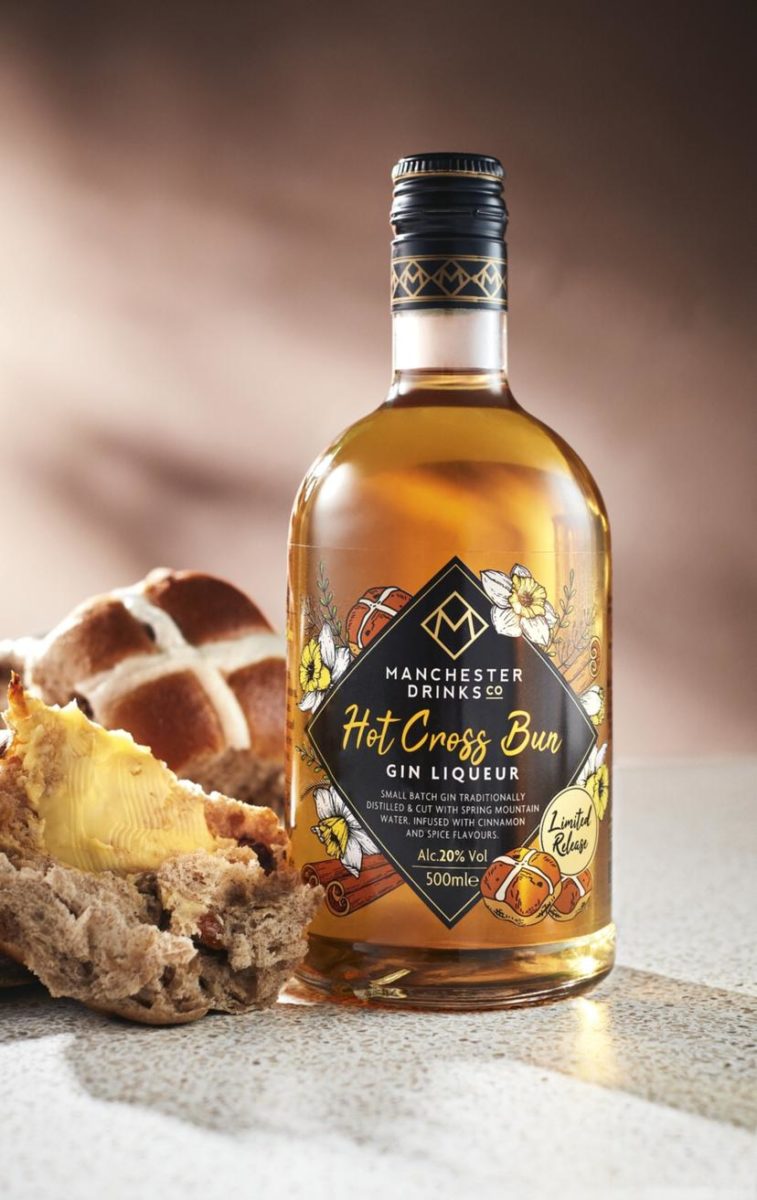 "After becoming an instant favourite with our customers when it was introduced last year, we're very excited to be bringing back our limited-edition Manchester Drinks Co's Hot Cross Bun Gin Liqueur for Easter again in 2022," says Paul Handley, Aldi Spirits & Beer Buying Director.
---
---
"Infused with all the delicious flavours of a hot cross bun, this rich and fruity gin liqueur is a great twist on a classic festive favourite and the perfect way to spice up your Easter festivities."
"Enjoy it on the rocks, over ice or with a dash of soda. Like hot cross buns though, it's not sticking around forever so eager customers should pick up their bottle soon."
Manchester Drinks Co.'s Hot Cross Bun Gin Liqueur will be available to purchase at Aldi Australia locations starting from March 30th for just $20. Based on the cultural fascination surrounding hot cross buns, the incredibly reasonable price point, not to mention how Aldi booze generally sells, you can expect these bottles to be snapped up quick-smart.
Now check out the 13 very best Australian gins you can stock your cabinet with here.