Generally speaking, Champagne is made from three grape varieties – Pinot Noir, Chardonnay, and Pinot Meunier – at least your widely available, non-vintage, entry-level brands are (Moët, Veuve Clicquot, Mumm, etc). As you drink, enjoy, and discuss more Champagne, your palette will quickly decide which of these house styles you enjoy the most, but also, what combinations or make up of grapes you prefer.
Interestingly, two of those three common grapes – Pinot Noir and Pinot Meunier – are black grapes that add the cornerstones of flavour and structure, yet they produce white wine, pressed gently to keep the skins from bleeding into juice. The third grape, Chardonnay, is of course, white, and adds finesse and elegance – the reason many fall in love with the greatest sparkling wine, Champagne.
For those who lean towards bright and delicate expressions – like Roederer NV – the next logical step in Champagne consumption is to progress to the typically lighter and drier style of Blanc de Blancs, most commonly made from 100% Chardonnay (always light skin grapes). For many drinkers, Blanc de Blancs Champagne turns the sophistication up a notch, embodying the glorious mouthfeel and sense of occasion that Champagne enthusiasts endlessly chase.
---
---
Here's a list of crackers to try in 2022, at various price points for anyone over the age of 18 years.
Our Favourite Blanc de Blancs Champagne
---
Agrapart Terroirs Blanc De Blancs Grand Cru NV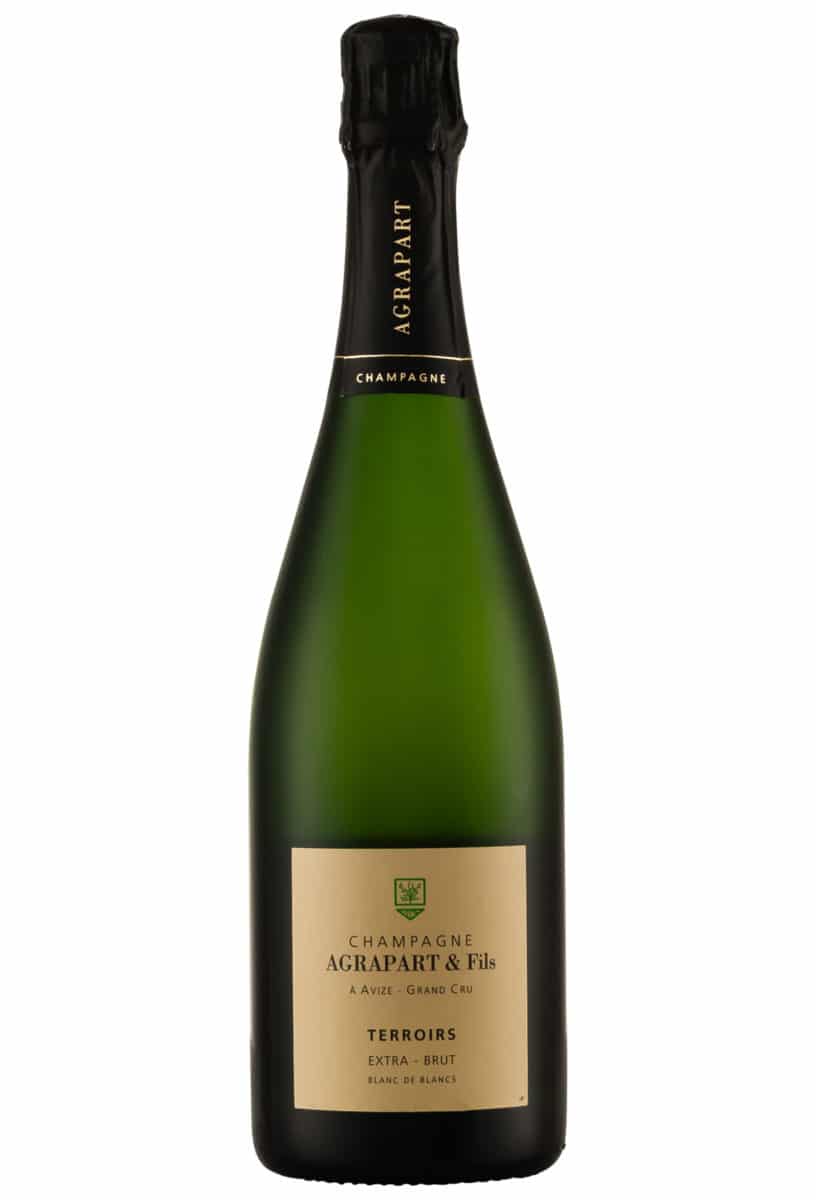 Less than 6,000 cases of this super-expressive Champagne are produced each year, featuring the tireless work of one of the best growers in the region, Pascasl Agrapart. Only great sites are chosen for this Grand Cru, which is typically formed from fruits across four local villages in the Côte des Blancs (not far from the iconic le mesnil sur oger village), resulting in a prestige wine of exceptional character, perfectly textured with a medium to full-bodied palate that dances with citrus, flowery notes given a sharp edge with a very forward expression of mint.
---
Larmandier Bernier Longitude Extra Brut Blanc De Blancs NV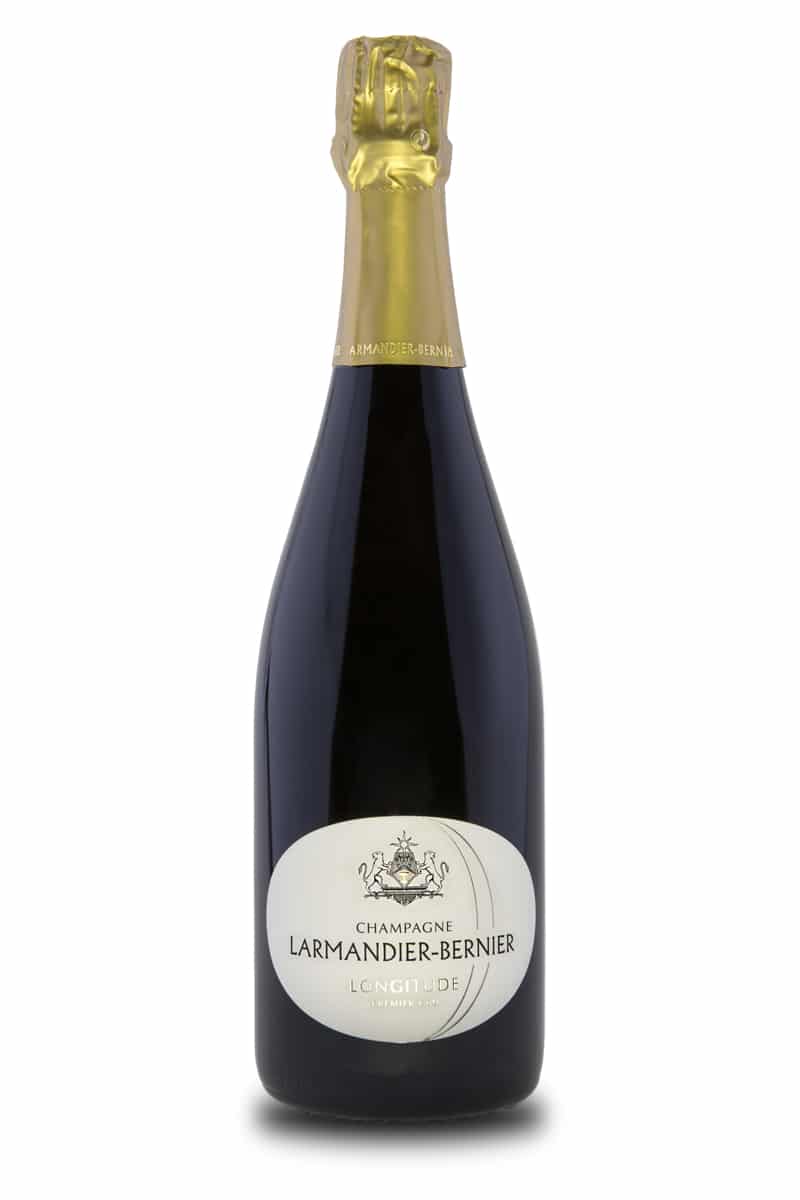 Legendary growers Pierre & Sophie Larmandier have given this non-vintage the name 'longitude' because the process is as much about topography as it is taste, benefitting from thin topsoils and deeply-rooted vines that have graced the Bernier Longitude with an energetic character of such purity and minerality. This lets nectarine fruit like white peaches come through stronger and brighter alongside the spicier notes of toast and fig – a testament to Larmandier's endearing dedication to minimal intervention.
---
Laherte Freres Blanc de Blancs Nature Champagne NV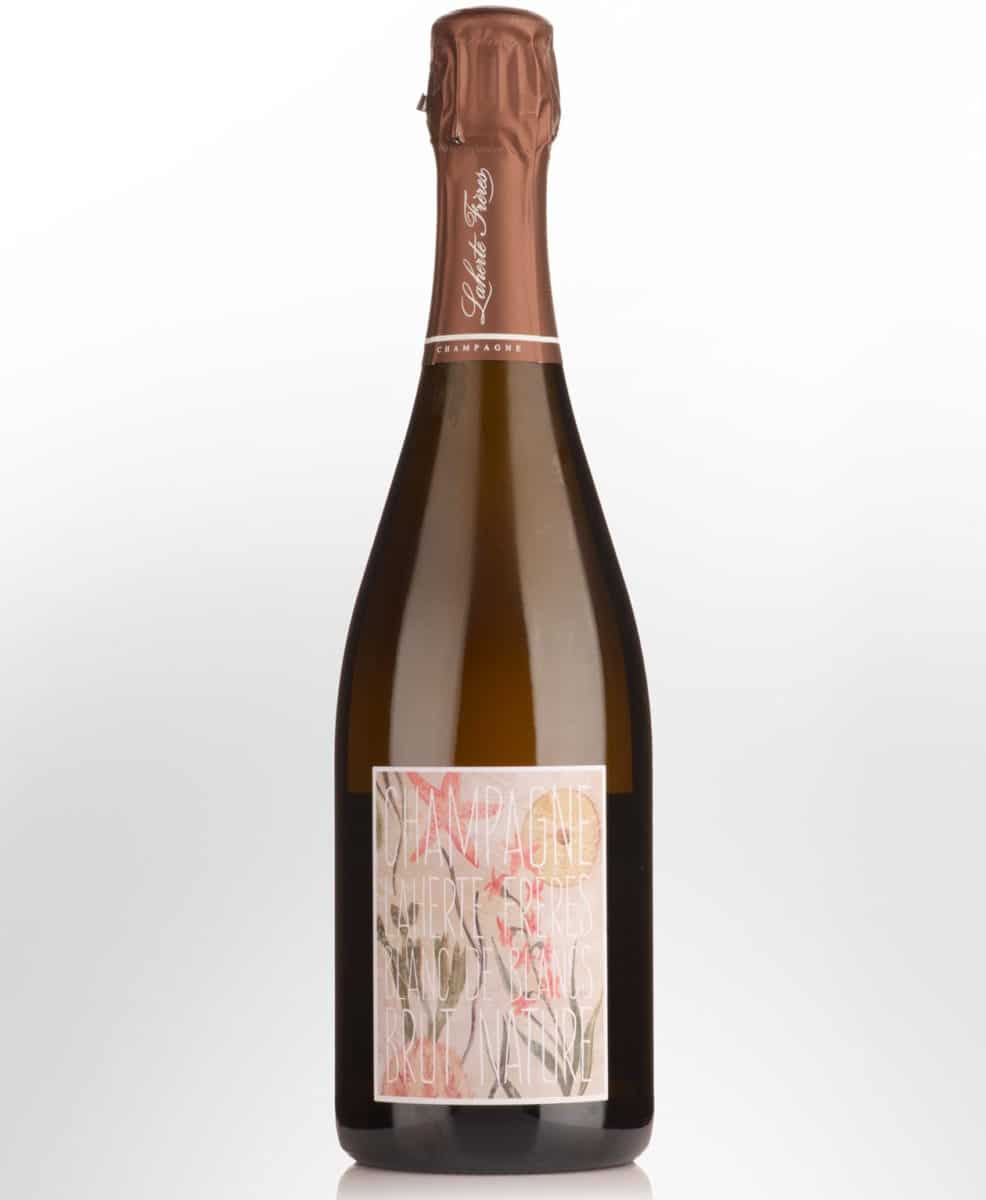 There's a lot of crunch to this 100% Chardonnay from young maverick Aurélien Laherte, who has maintained full control of the family vineyards and cellars from 2007. With a constant desire for distinction, he has successfully offered something incredibly unique with the young Laherte Freres, tight and supple with plenty of malic acidity and minerality. You're going to be getting a lot of lemon and stone fruits here, but the finish is particularly show-stopping with a chewy, nutty character that's irresistible.
---
Perrier-Jouët Blanc de Blancs Champagne NV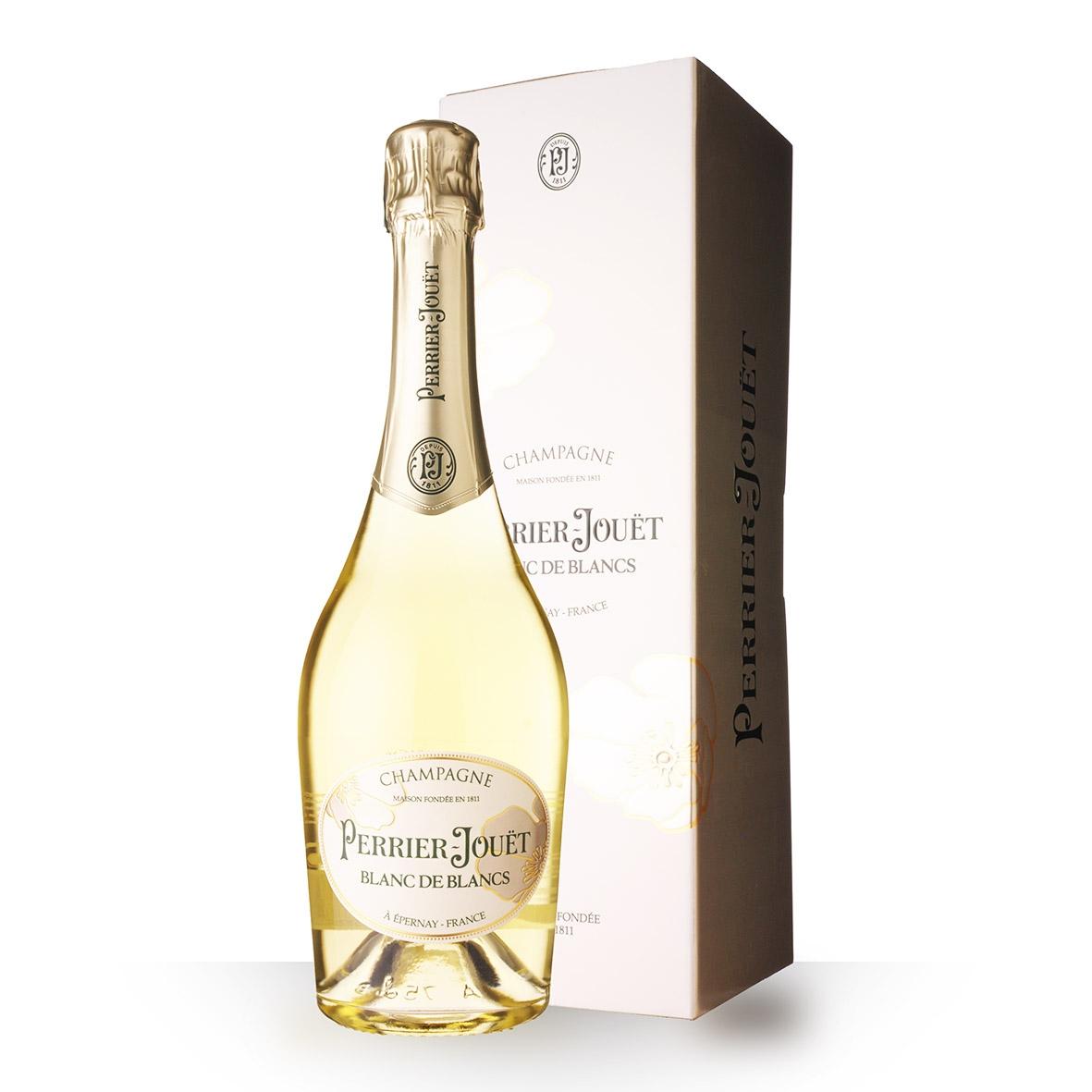 Perrier Jouët are nothing if not immaculate in their craft, able to tease out precision and depth from Chardonnay in a way that could only be described as pure artistry. The dedication to their emblematic grape tracks several dynamic terroirs across the Côte des Blancs, resulting in a cuvée that takes dials up typical characters of minerality, crisp citrus and fresh floral notes. As an aperitif, this crispy Champagne is tough to put down.
---
GOSSET Grand Blanc de Blancs, Champagne NV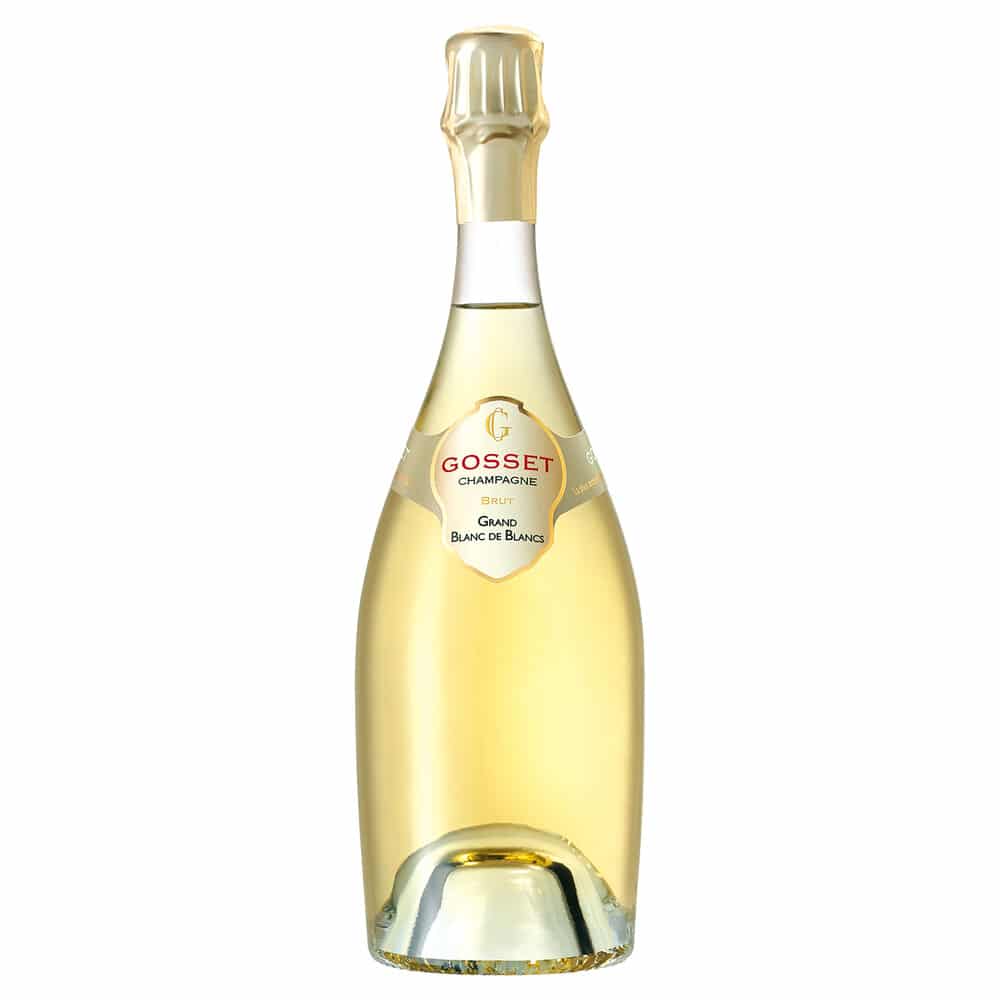 16th Century producer Gosset are always wide-reaching in their procurement of Chardonnay within the region, typically with a net of up to 70 highly productive villages. The particular reputation of this house is in complete homage to complexity, validating their bountiful approach with wines like this Blandc de Blancs, a memorable expression of Gosset's signature taut, zingy body complemented by dramatic notes of apple, herb and lemon.
---
Veuve Fourny & Fils Blanc de Blancs Premier Cru Vertus Brut
This 100% Chardonnay Premier Cru is typically sourced from vines that are at least 40 years old. Given the historic Fourny family and their particular love for the cool climate terroir of Vertus, what you get here is quintessence at its finest. The crisp and complex body is rounded with a lot of depth, with strong aromas of baked bread and pear flowing through to a nutty, creamy texture defined mostly by its long, dry finish.
---
---
---
Louis Roederer Blanc de Blancs 2013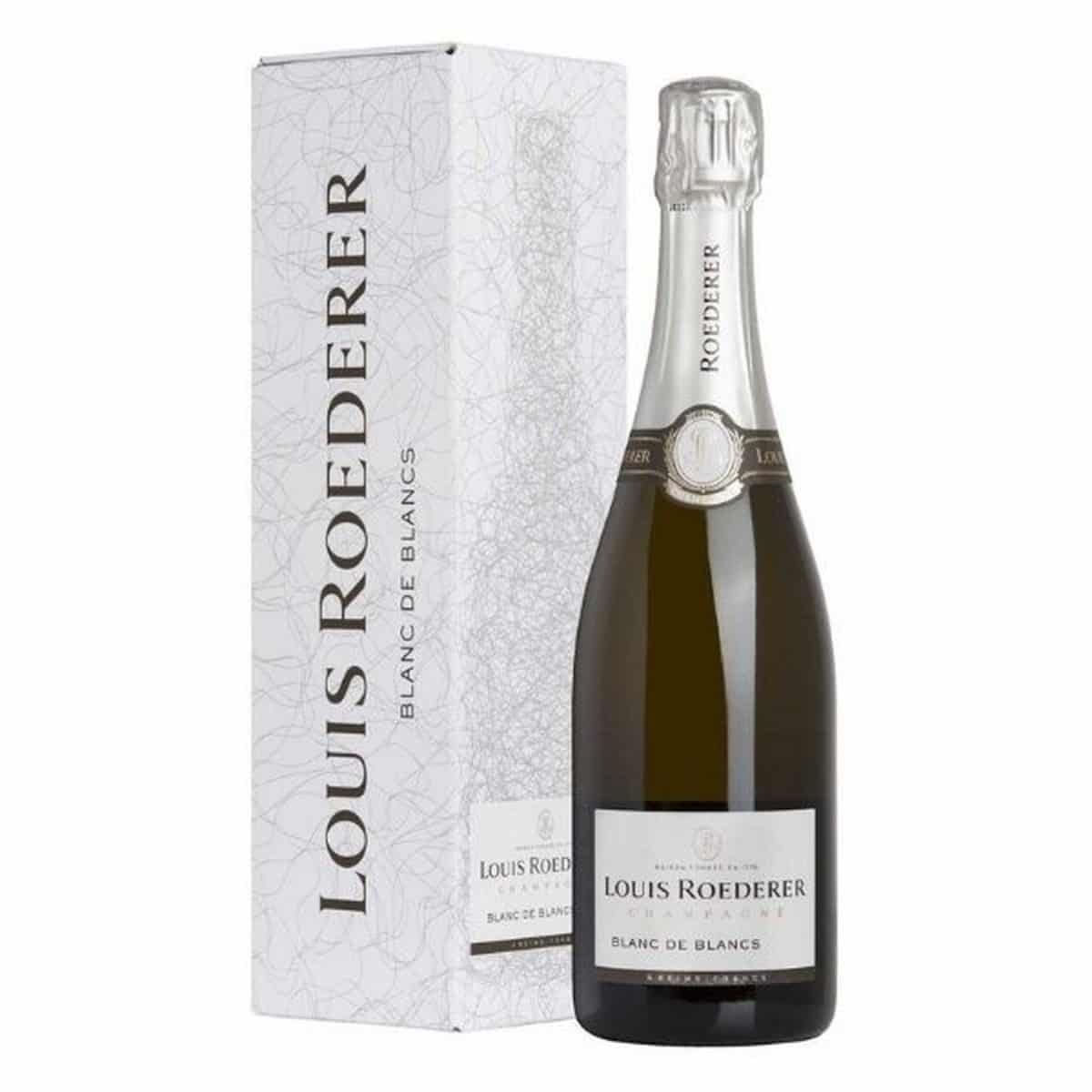 Grapes sourced from only two villages in the Côtes de Blancs – Mesnil-sur-Oger and Avize and created by one of the most well-known Chef-de-Caves in Champagne, Jean-Baptiste Lécaillon. Half of the family-owned Roederer's vineyards will be certified organic by mid-2021, which has been a 20 year-long project for the house. Light, bright, and delicious with notes of acacia and honeysuckle. 2013 is the release arriving in Australia in 2021, however, 2010 may still be available – both are excellent.
---
Etienne Calsac 'L'Echappée Belle' Extra Brut NV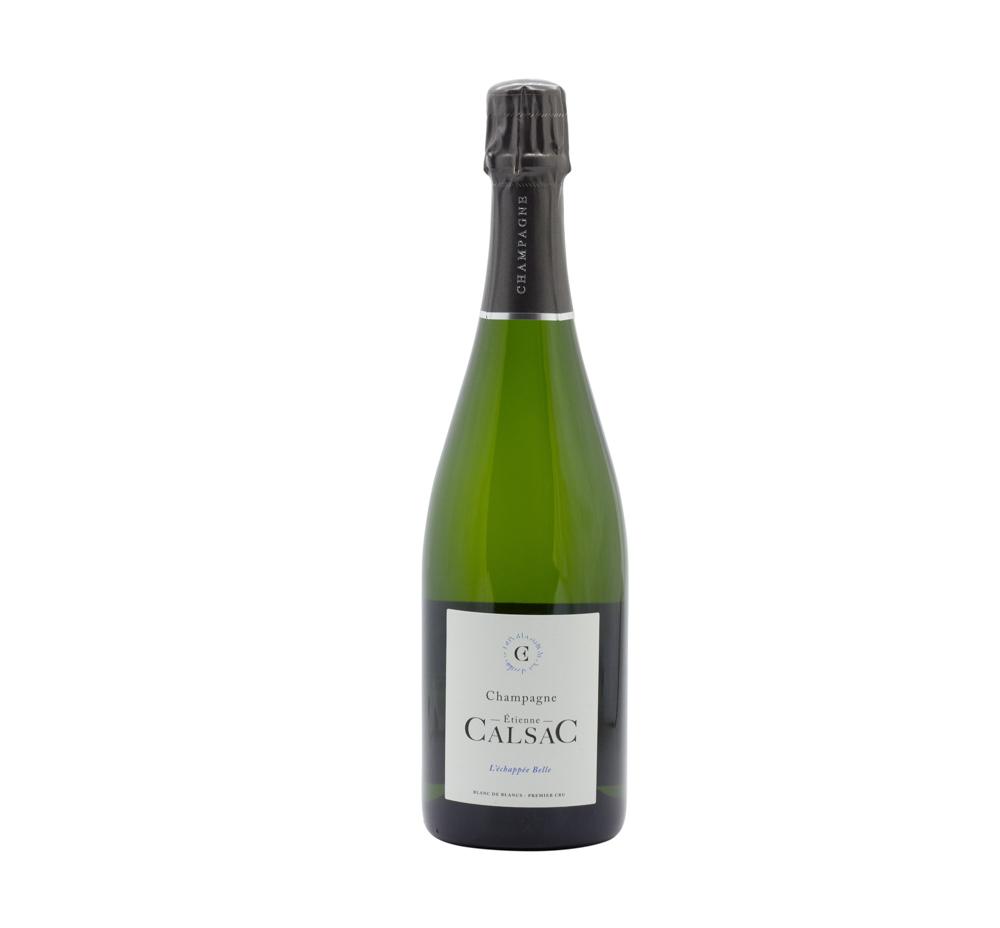 One of the most recent crop of grower-producers to watch in Champagne, young-gun Etienne Calsac took over his family's estate of 2.8 hectares around the village of Avize in 2010 and converted them to full biodynamic vineyard production. This is a pure and expressive Blanc de Blancs with an abundance of texture and finesse.
---
Piper Heidsieck 'Essentiel' Blanc de Blancs NV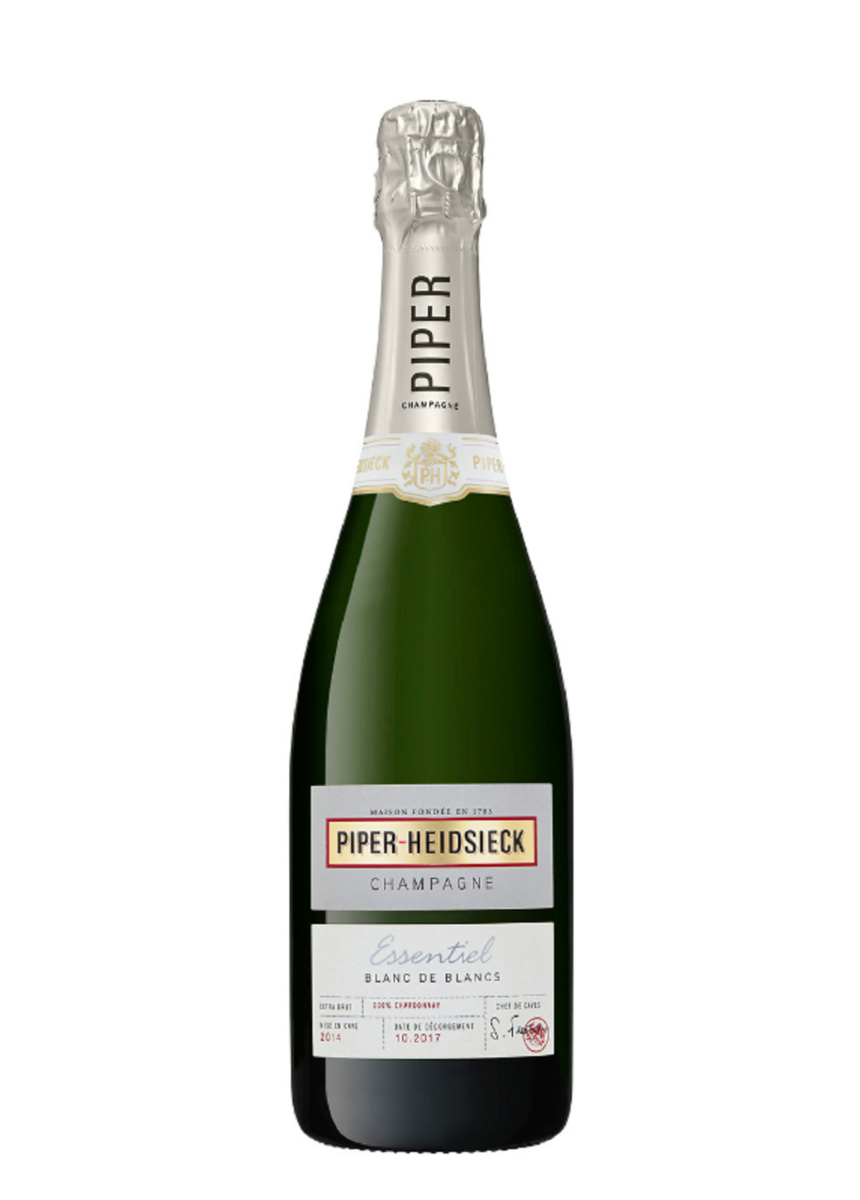 A very dry 'extra brut' style of Champagne that has been aged on its lees for 3 years and with only 4g/l of dosage added at the end of the fermentation. A well-structured Champagne with a complex and toasty, full-bodied character and notes of pears and Mirabelle plum.
---
Palmer & Co. Blanc de Blancs NV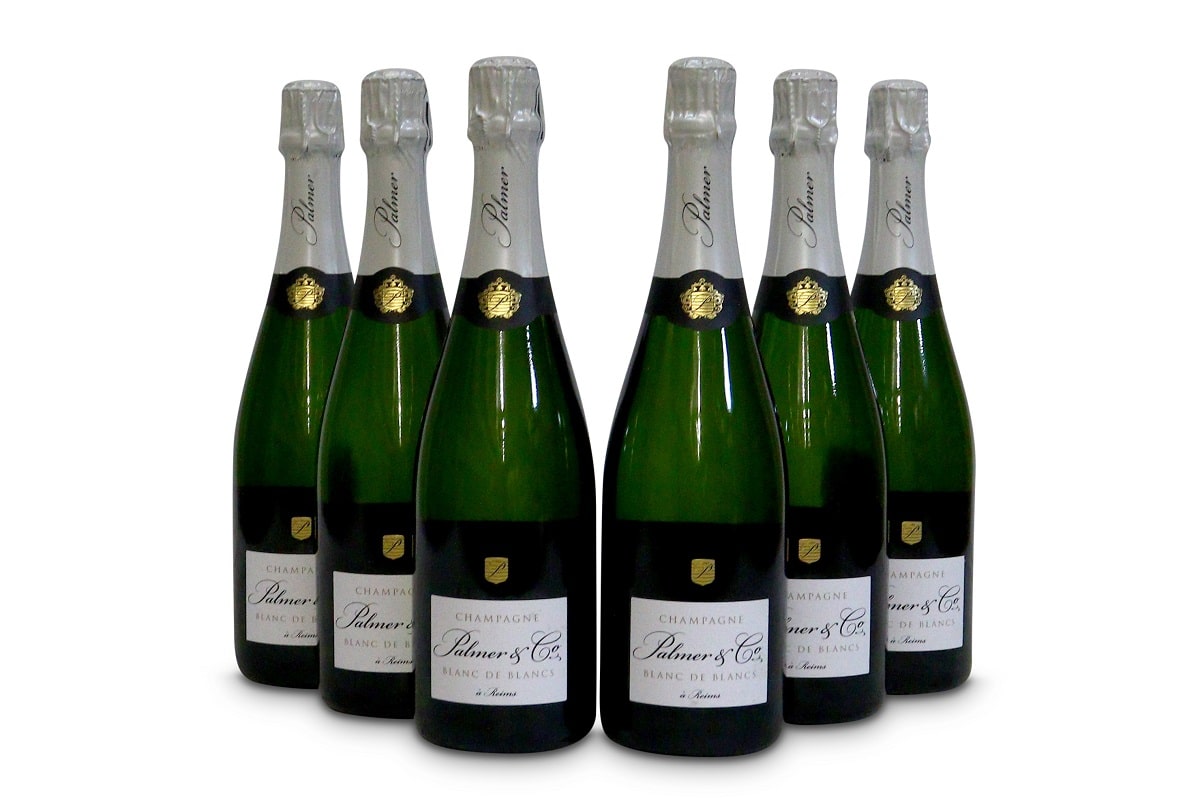 Made up of a group of growers and founded in 1947 in Reims. The Palmer and Co. Blanc de Blancs style differs from producers located in the Côtes de Blanc in that grapes sourced from the more clay-like soils of the Montaigne de Reims and Côtes de Sezanne (South of the Côtes de Blancs) giving this Champagne wine a softer, rounder quality. This is a classy Champagne with a silky, delicate freshness.
---
Pierre Gimonnet Grand Terroirs de Chardonnay (Special Club) 2010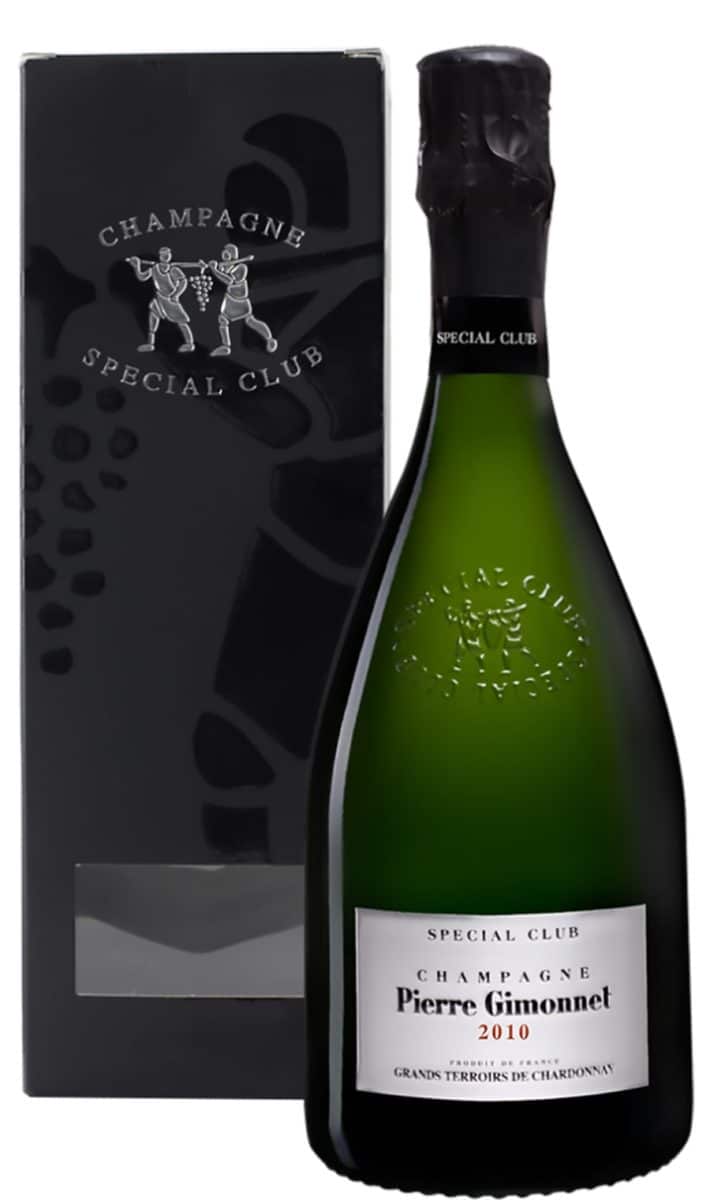 You can't talk about Blanc de Blancs without recognising the work of brothers Didier and Olivier Gimonnet who produce incredible Chardonnay styles of Champagne from the village of Cuis in the Côtes de Blancs. With grapes sourced from the family vineyards in Cramant, this 2010 vintage Blanc de Blancs is elegant and precise. The Special Club represents a small group of growers who, when growing conditions are right, produce a special range of vintage Champagne that are noted for their excellence.
---
Pommery 'Apenage' Blanc de Blancs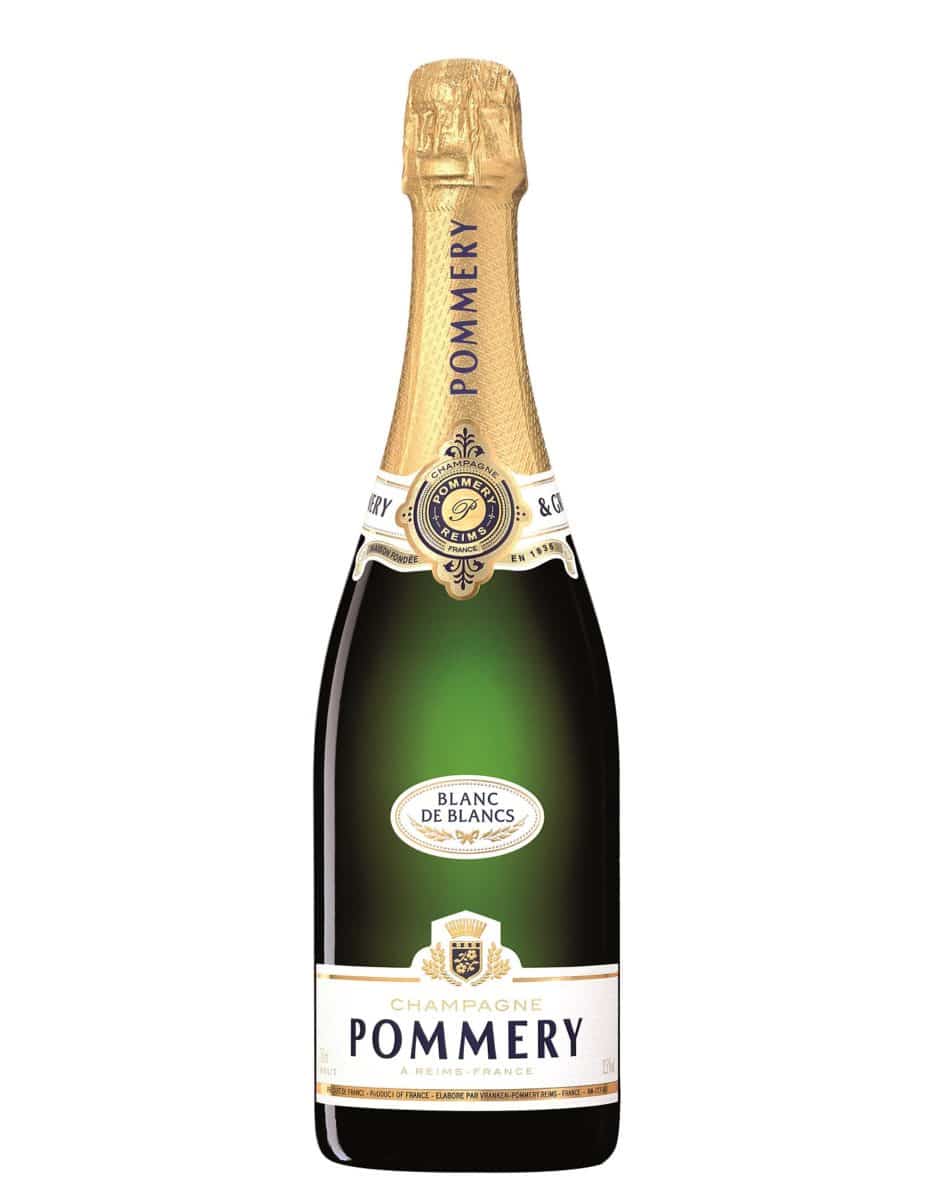 A brand-new release from the House of Pommery. This 'Apenage' style of Blanc de Blancs is created with cuisine in mind and has a backbone of grapes source from the Côtes de Blancs blended with Chardonnay from the Montaigne de Reims giving the Champagne a lively structure and complexity.
---
Jacques Lassaigne 'Les Vignes de Montgueux' Extra Brut NV
A Champagne producer with an old school approach to wine-making located on top of a rocky outcrop of ancient chalk in a part of Champagne known as Montgeux (translation – Beggar's Mountain). An absolutely unique Blanc de Blancs style of Champagne. No dosage added, disgorged by hand and a refreshing, vibrant and citrusy profile on the palette. An incredible Champagne with an intense crystalline quality and minerality – you will never forget it.
PS – you will almost never find this Champagne to buy in a shop – it is super rare… but Nicks do have some stock and it is currently on the list at Fred's in Paddington.
---
---
---
Ruinart Blanc de Blancs NV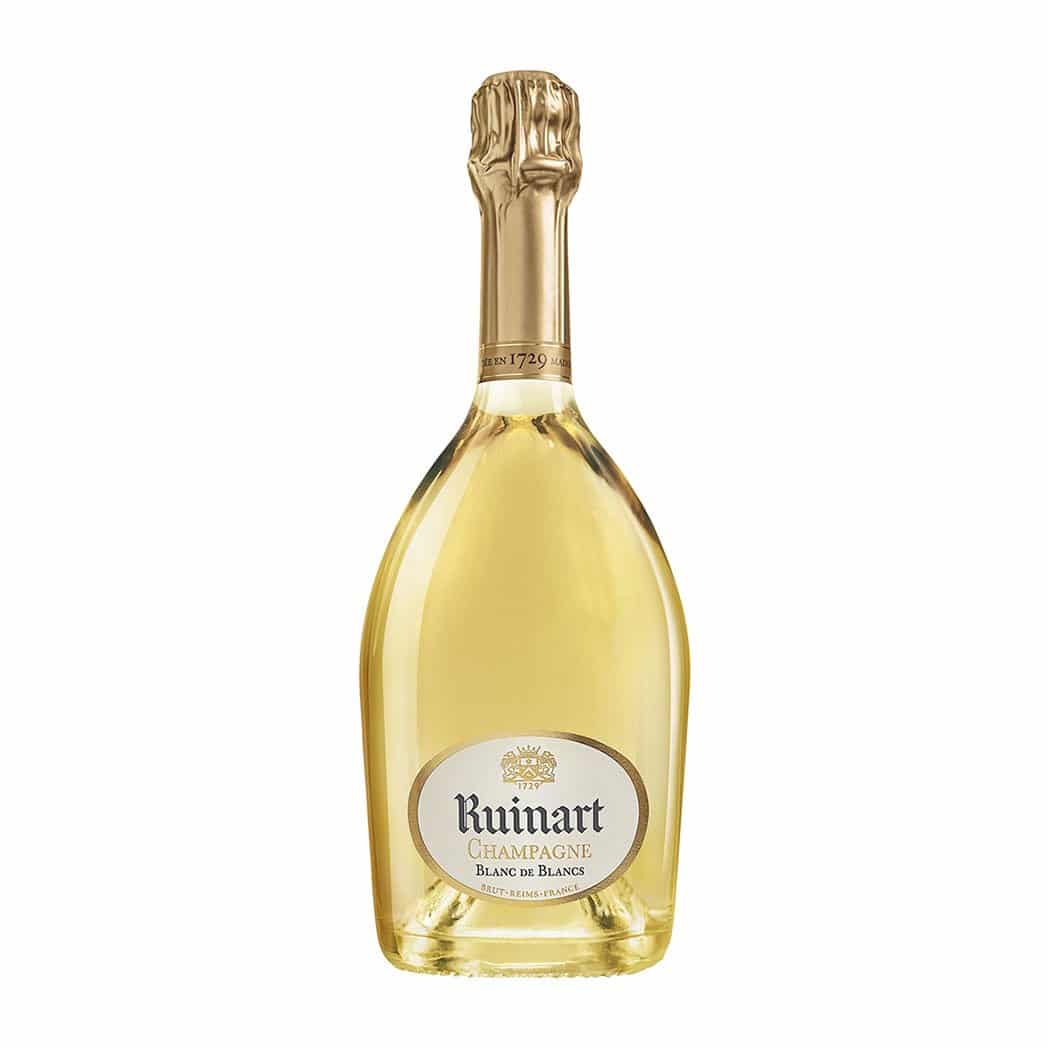 Years ago, while filming a video for Australian sparkling outfit Arras – whose EJ Carr Late Disgorged 2004 was recently crowned the best sparkling in the world by Decanter Magazine – I asked the man himself, Ed Carr, what his favourite sparkling was (if he wasn't drinking Arras of course). His answer, Ruinart Blanc de Blancs. The combination of availability (or lack thereof), price, pedigree, packaging, and most importantly palette, combine for one of the most exciting and delicious sparkling wines in the world. From the 375ml bottle – which ages quicker – even more euphoria engulfs the drinker.
If I could choose one wine to drink every day for the rest of my life, this would be the one.
---
And while not officially a Champagne…
Arras Blanc de Blancs 2009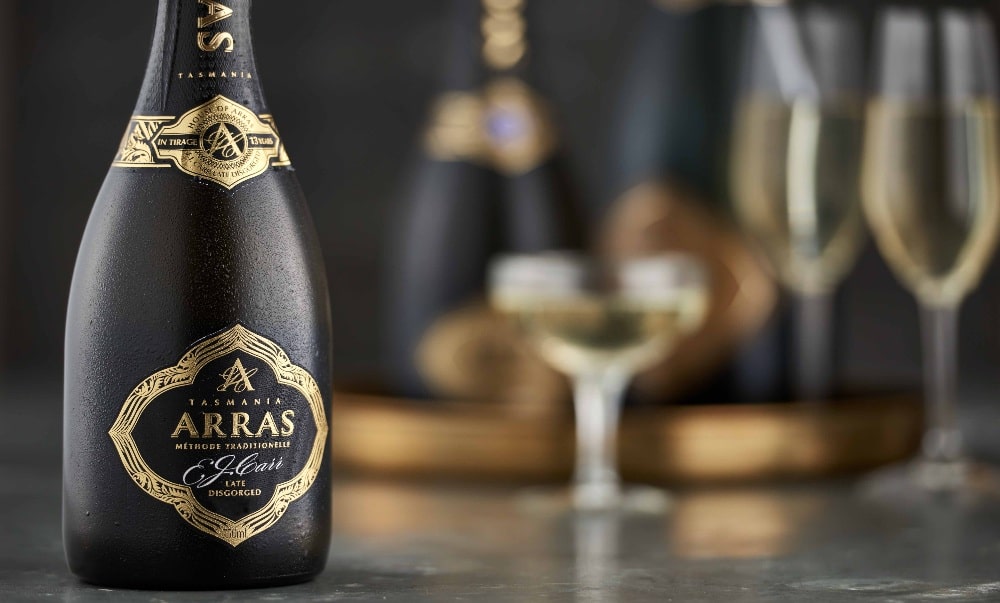 Australian wine maker Ed Carr has achieved world renowned greatness at Arras, taking out top sparkling wine in Decanter's Wines Of The Year 2020 with his EJ Carr Late Disgorged 2004. Although it's the classic Arras Blanc de Blacs 2009 vintage that really showcases just how valuable and extraordinary Carr's firm grasp on the industry is.