You may have banished the idea of $3 vodka shooters to bygone uni days, but the king of colourless high-proof spirits still deserves a good reframing. If bourbon or tequila are proving a little too repetitive of late, then consider this – our shortlist of the very best vodkas you can buy in Australia in 2023. One sip of any of these bad boys and we guarantee: you'll start thinking of vodka as much more than the spirited base to your next Vesper Martini or Moscow Mule.
To the world of spirits what white sneakers are to fashion – adaptable, versatile, and easier to play with than you think – a well-rounded vodka is something you need on your back bar at home – regardless of whether you're using it to make cocktails or sipping neat.
Any self-respecting at-home bartender would know that having some of the best vodka readily available is as essential as having that award-winning wine for when dinner's ready, or that chilled dark beer for when the temperature drops.
RELATED: Knowledge Distilled – The Difference Between Tequila And Mezcal
To help you get that home bar in order, let's brush up on the best vodka available in Australia, both for drinking straight and for use as a smooth base in your next round of cocktails.
---
Table of Contents
---
BH Approved: The Best Vodka Overall To Buy In Australia In 2023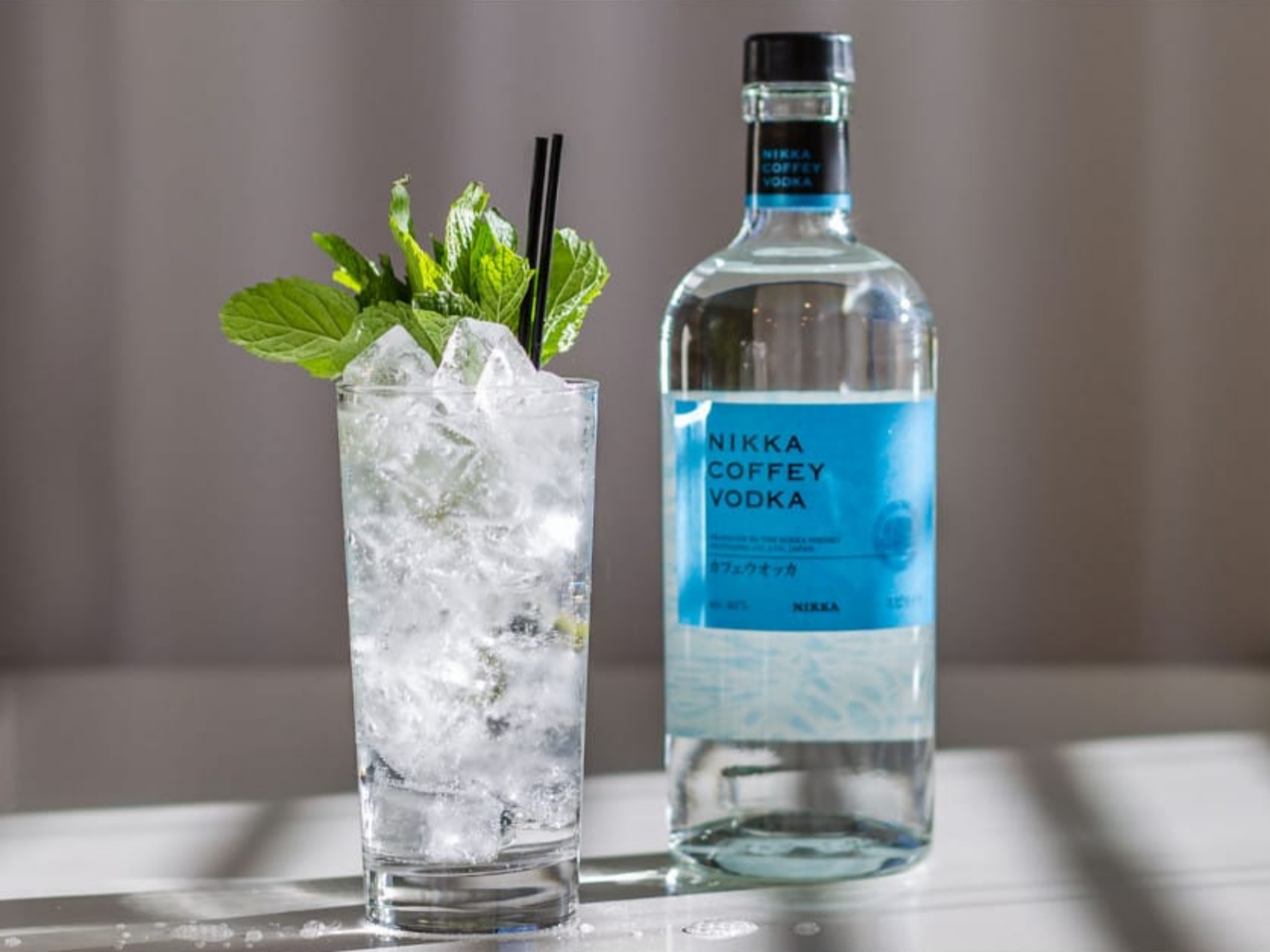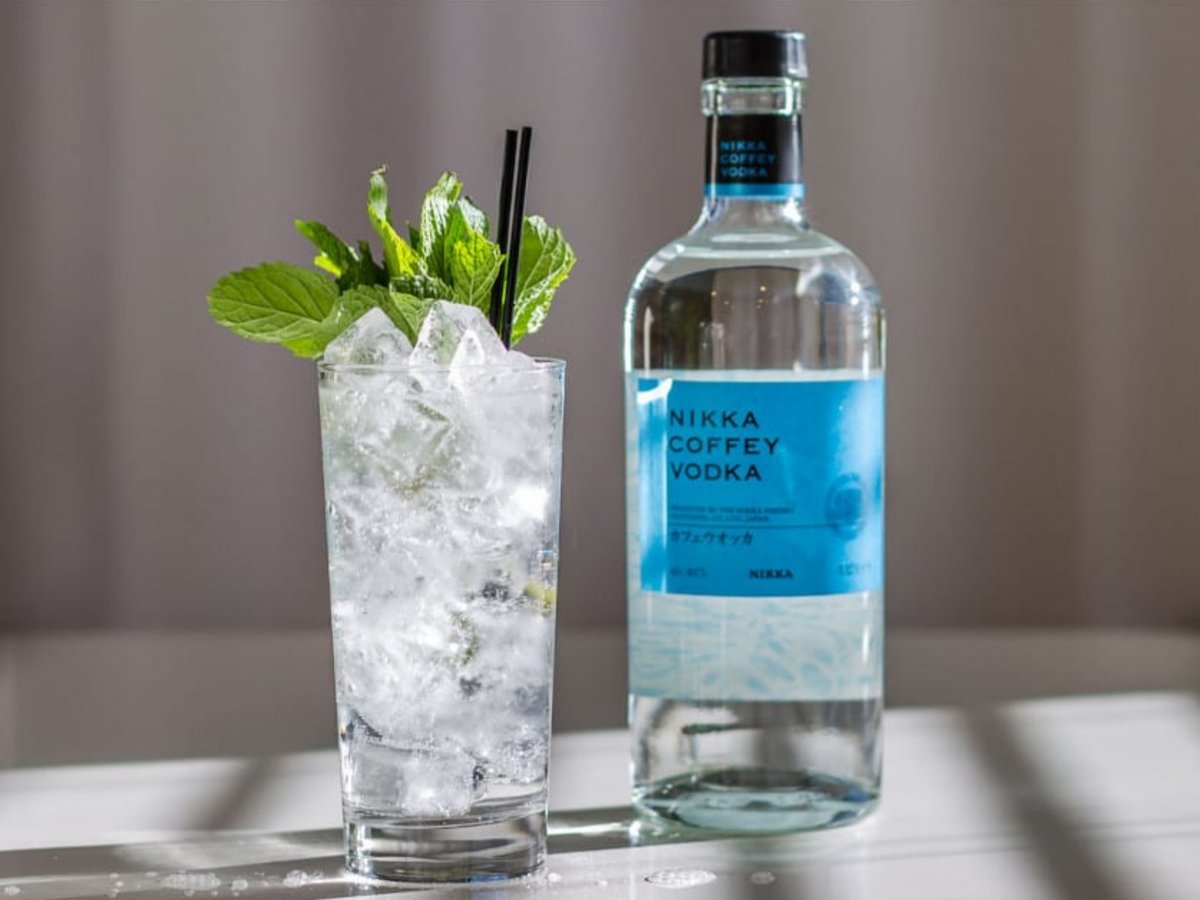 Nikka Coffey Vodka
PROS
Cleverly blends corn & barley distillates
Clean, balanced finish
CONS
Too mellow for some drinkers
Higher-than-average pricing
$72 – danmurphys.com.au
At first glance, it might seem odd to recommend a Japanese-made vodka for top billing in our shortlist; but – as seemingly everybody in the beverage industry should know by now – Nikka Whisky Distilling doesn't put their name to a product unless they're dead serious about turning it into a category leader. This…brings us to Nikka Coffey Vodka.
Crafted in the traditional two-column stills of the legendary Miyagikyo distillery, Nikka's signature vodka exploits numerous tricks of the whisky trade: including the comingling of distillates derived from different types of grain (in this case, corn and malted barley) in order to produce a white spirit that is uncharacteristically aromatic and silky on the palate.
Interred in the freezer for a couple of hours, this Coffey Vodka is also a game-changing addition to your mixological repertoire. Having trialled it as both the sole and supporting alcohol in a variety of cocktail recipes – our favourite being the Dirty Martini – we're happy to report that Nikka's entry-level vodka has a delicious, supportive quality (particularly when frozen) that helps to enhance the other elements in whatever libation you happen to mixing. Kanpai!
RELATED: The Secret To The World's Greatest Martini…Is Aussie Gin
The Best Vodkas You Can Buy In Australia In 2023
Grey Goose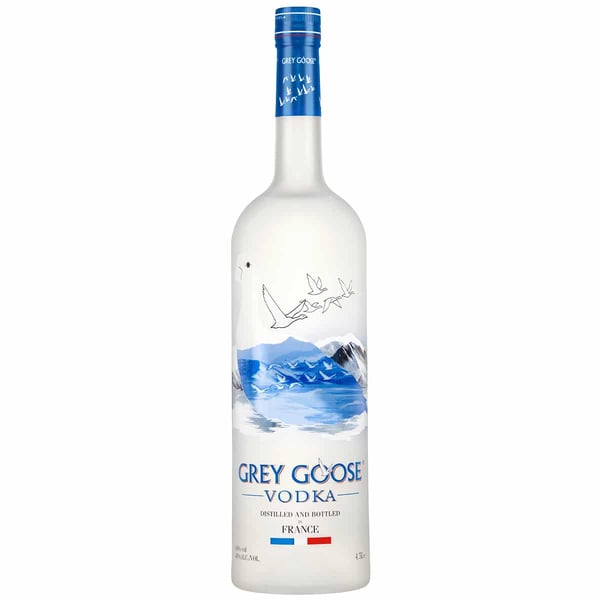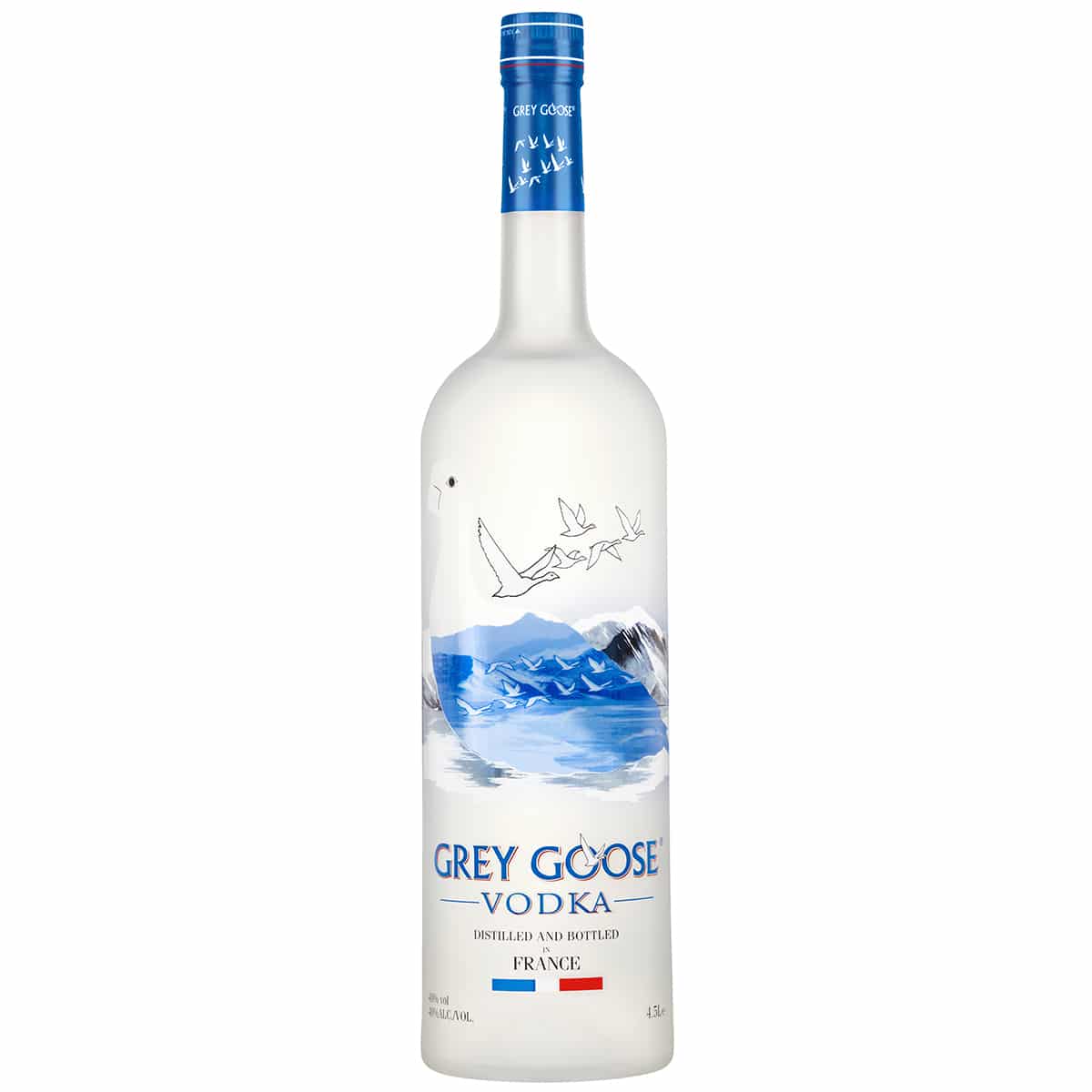 SPECS
Smooth and versatile
40% ABV
Distilled in France
Volume: 1,000ml
A fairly standard choice, sure. But Grey Goose is one of the best-known vodka brands on the market for good reason. It's reliable; incredibly drinkable; and will lift your home mixology game tenfold – thanks to its characteristically smooth, velvety finish.
Devoid of sugar or artificial additives, the brand's flagship vodka is distilled using a 5-column process; and blended limestone-filtered spring water from the southwest of France.
One of the archetypal premium vodkas (along with Belvedere) you'll find Grey Goose in virtually every national liquor retailer.
---
Tilde Vodka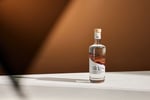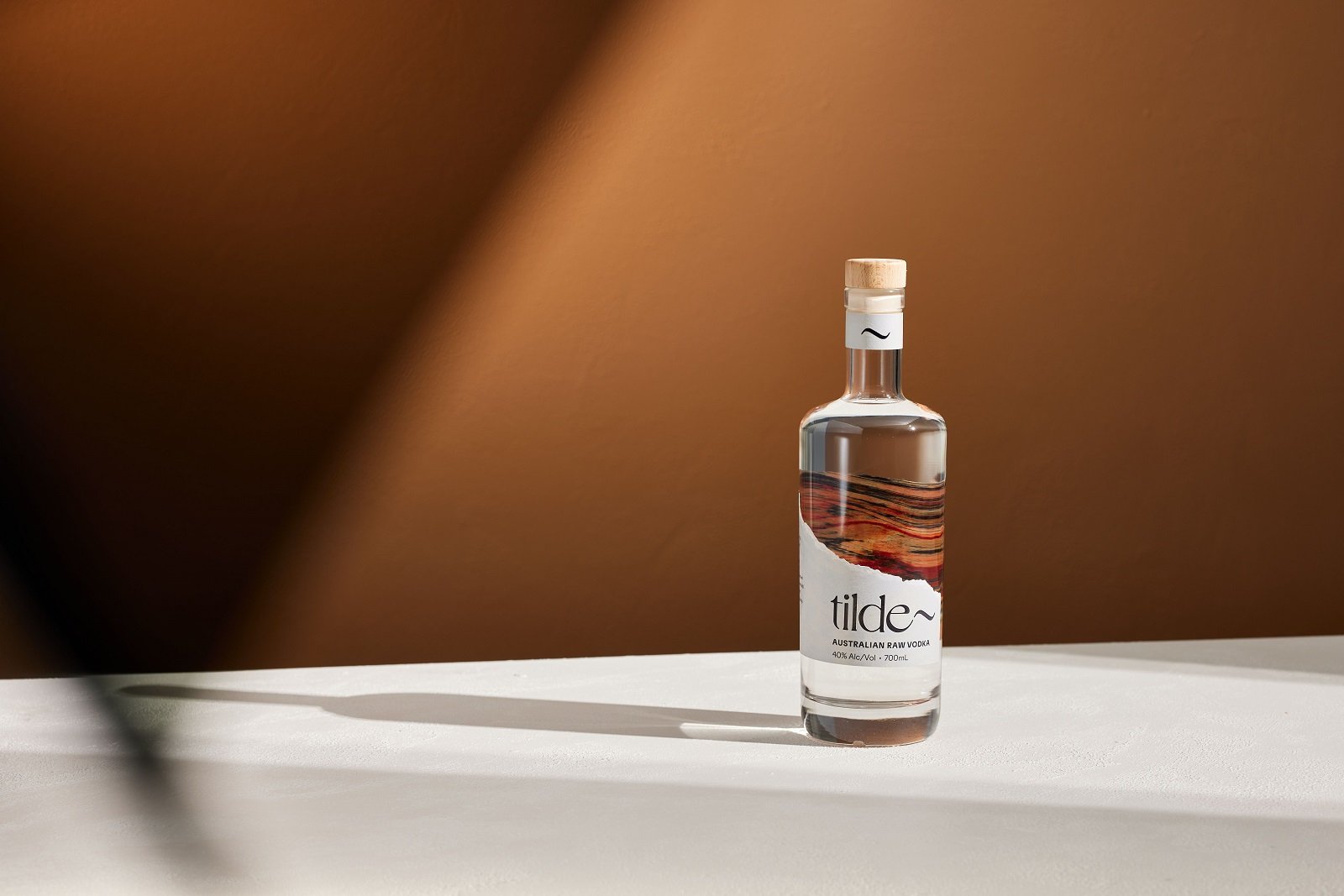 SPECS
Clean and refreshing
40% ABV
Distilled in Australia
Volume: 700ml
Australia's first raw vodka, Tilde, was launched recently under Vanguard Luxury Brands with the distinction of being 100% 'Made in NSW'. This smooth vodka, as ideally suited to sipping as it is in cocktails, is built around high-quality Australian yeast, grains, and natural spring water.
It's a close collaboration between locally based Joadja Distillery, White Rabbit brewer Jeremy Halse, and noted Sydney bartender Natalie Ng. The result? One of the best vodkas we've tasted in years – incredibly smooth with the kind of clean, refreshing palate that's not often associated with high-proof spirit.
With the clean finish and smooth mouthfeel of a premium-grade European vodka, there's a lot of value in adding Tilde to your spirit cabinet.
---
Manly Spirits Marine Botanical Vodka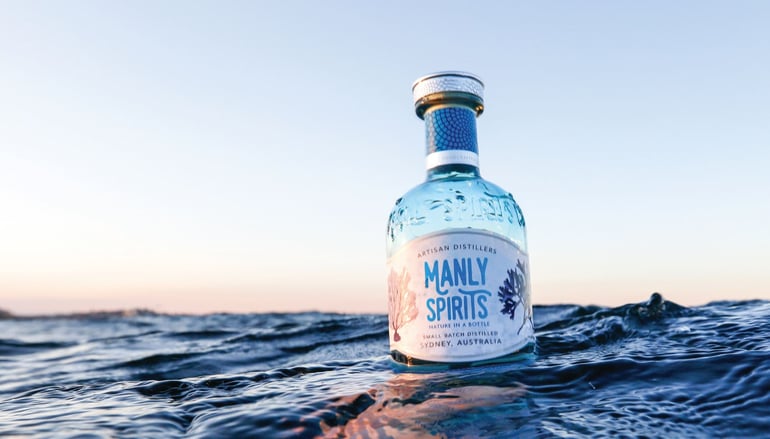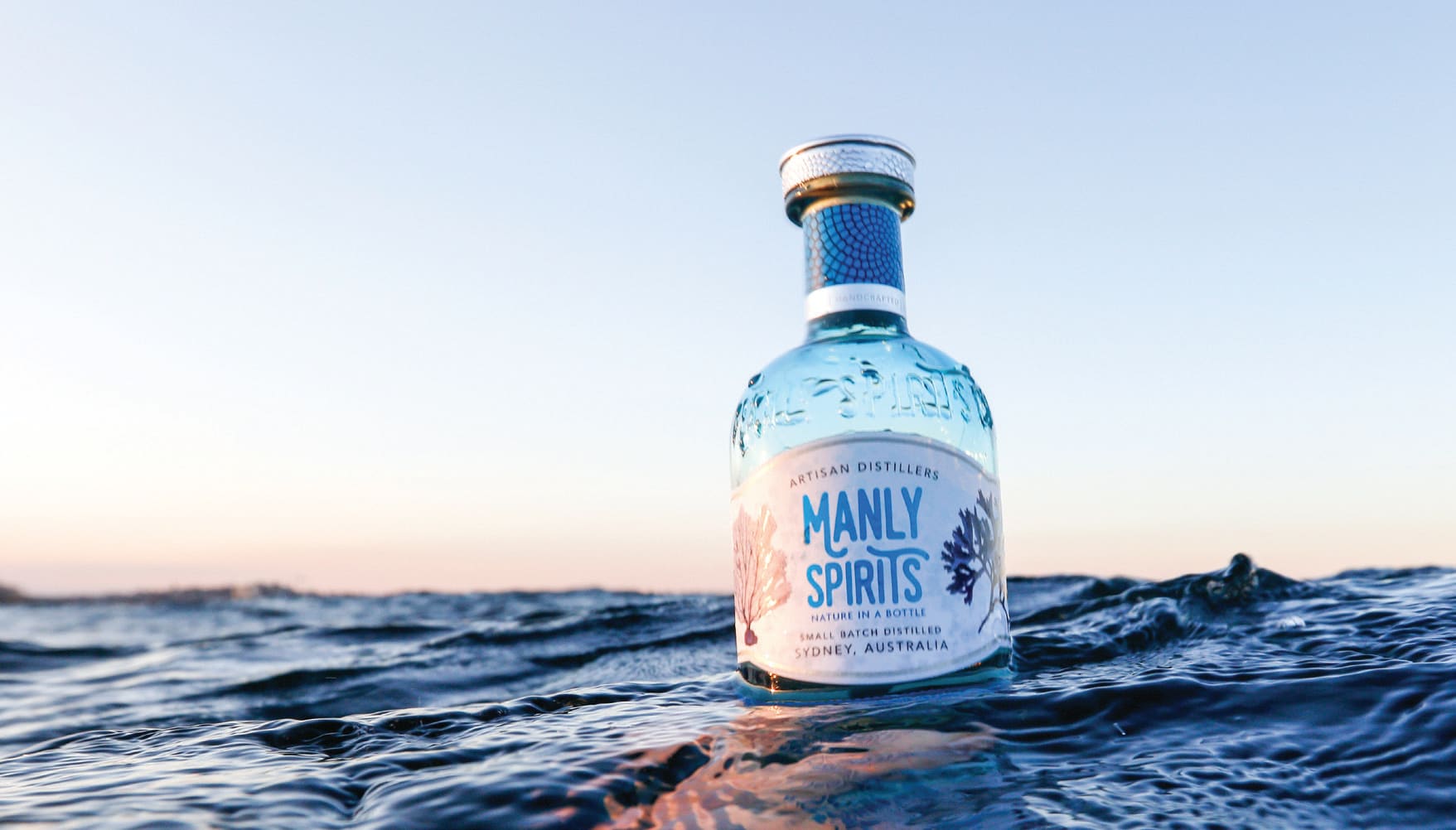 SPECS
Brined and savoury
41.6% ABV
Distilled in Sydney
Volume: 700ml
At 41.6% ABV, this Aussie vodka – made in Sydnyesiders' backyards – is one of the strongest on this list and will without a doubt put hair on even the booziest of chests. It's distilled like a gin, although Manly Spirits obviously don't use any juniper when cobbling together this craft vodka – intended to reflect the Australian beach with which it is synonymous.
Granted, mixing the concepts of 'vodka' and 'the beach' might seem like a tall order – but there's a reason for that. Manly Spirits use locally foraged kelp and sea parsley to help distinguish their 'marine' spirit; bringing a little bit of a botanical dimension to this vodka, and giving it a nice balance of umami flavours on the palate.
Effective as your go-to base for a Dirty Martini or poured straight over the rocks, our favourite way to chase this is with a dozen of Sydney's finest rock oysters. Far as purity goes, this might just be the best vodka made in Australia.
---
Zubrowka Bison Grass Vodka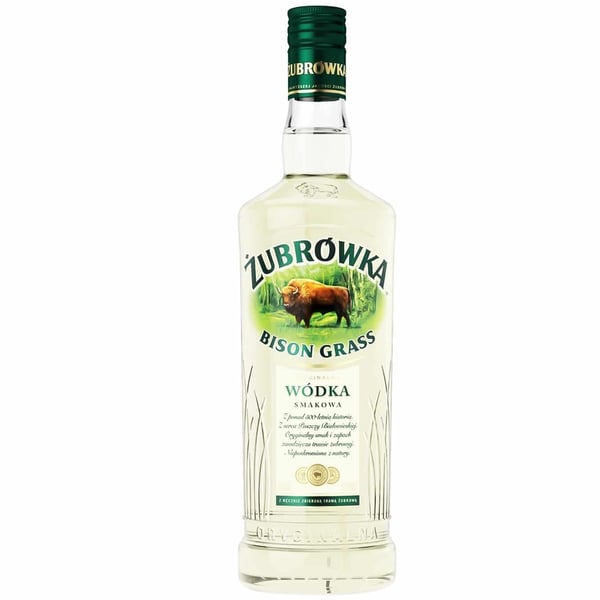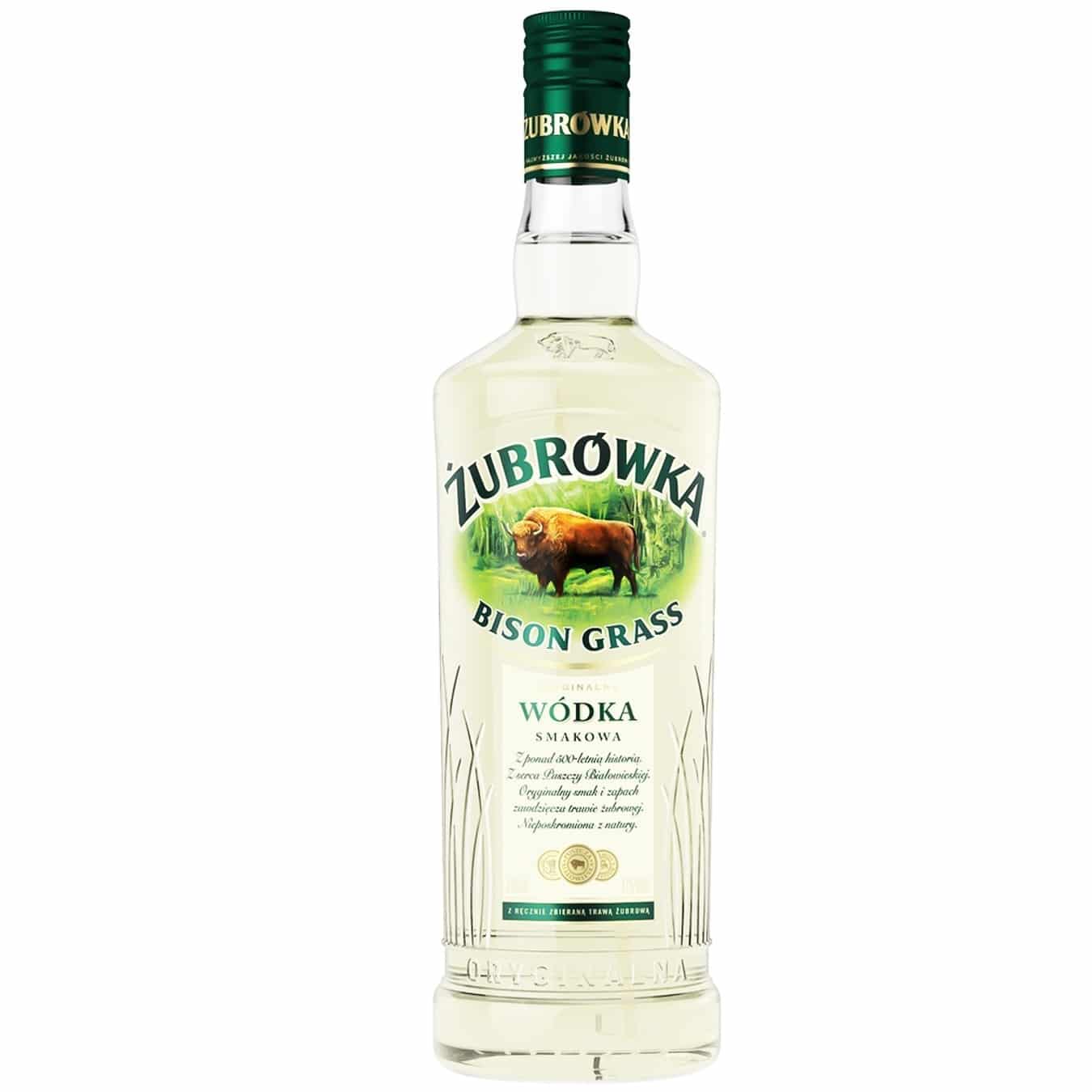 SPECS
Herbaceous award-winner
37.5% ABV
Distilled in Poland
Volume: 700ml
Another entrant in the Polish vodka category and a regular sight at spirits award shows, it's something of an open secret that Zubrowka is a winner. The brand's Bison Grass Vodka is increasingly viewed as a credible alternative to the house of Belvedere – and one that edges out the competition on price at that.
Most recently, Zubrowka managed to snag a gold medal at the 2019 San Francisco World Spirits Awards – acclaimed for its nose and smooth, lingering palate. Distilled with the addition of the titular bison grass, this vodka has a distinctly herbaceous character – complemented by flavours of vanilla, citrus, and cold Jasmine tea.
A great alternative to the smooth and mild character of most big-name vodkas; and one capable of adding an interesting new dimension to most classic cocktails.
---
Chopin Potato Vodka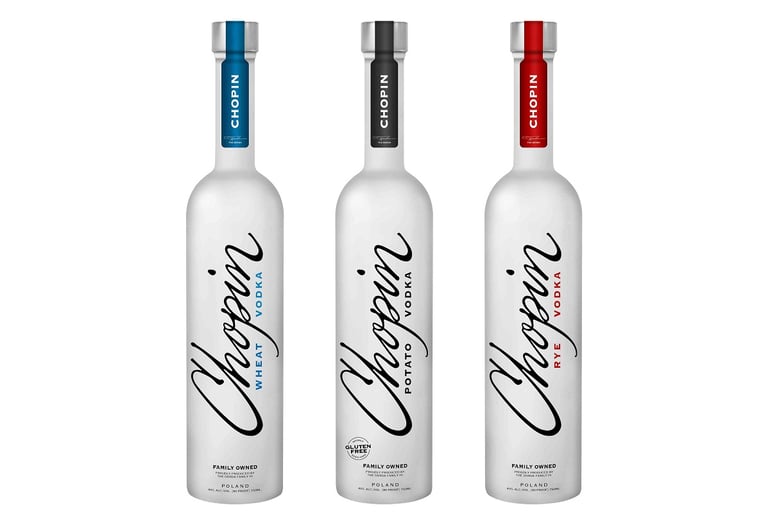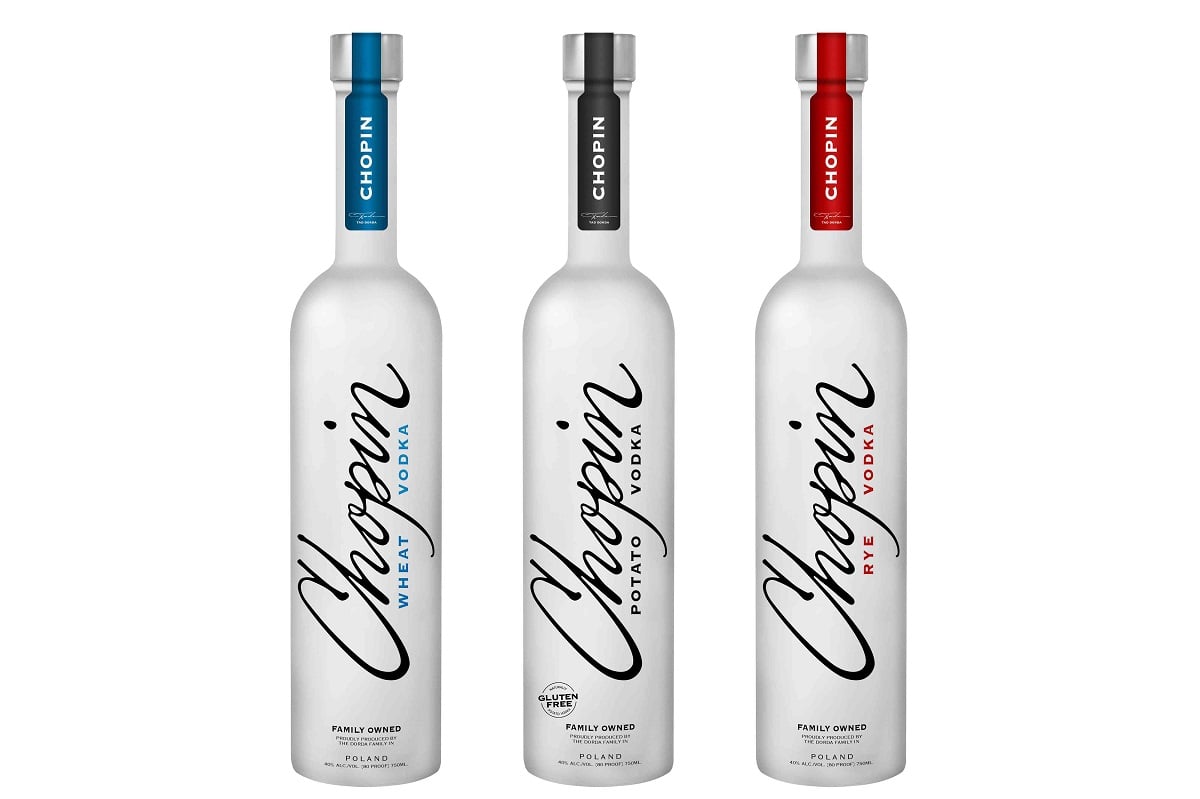 SPECS
Earthy and textural
40% ABV
Distilled in Poland
Volume: 700ml
A super premium Polish vodka, Chopin's flagship expression is a uniquely creamy and full-bodied option made out of Stobrawa potatoes. It's dark and earthy on the nose, which immediately gives it an olfactory dimension that helps set it apart from most commercially popular vodkas.
With more pepper and flinty characteristics than what you'd get from the typical French vodka, this is a great option to highlight how a distiller's choice of staple ingredient can have an outsized impact on finished spirits. Performs well as part of a classic dry martini recipe.
---
Belvedere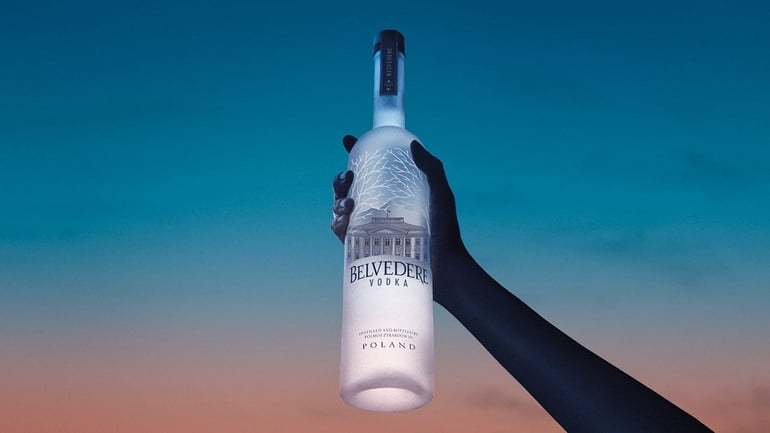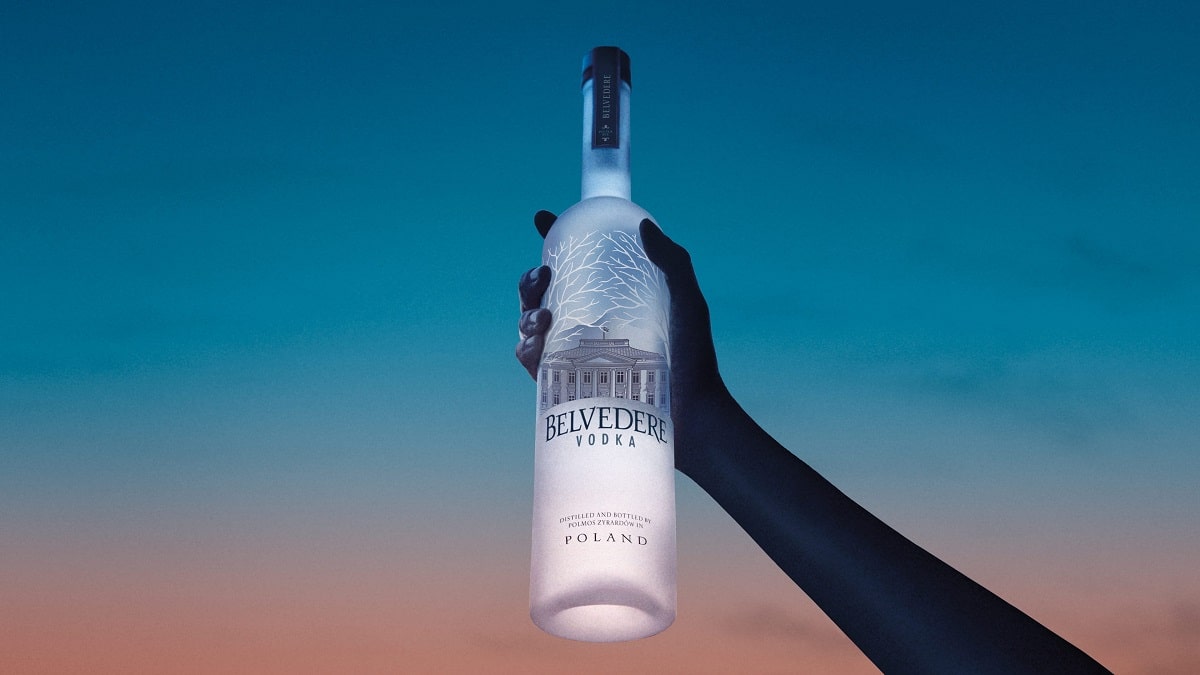 SPECS
Premium all-rounder
40% ABV
Distilled in Poland
Volume: 700ml
No list of the best vodkas could be complete without Belvedere – a brand that's widely considered to be the heaviest hitter in the premium vodka category.
Given that this colourless spirit rarely espouses the sort of flavour-based diversity of gin and whisky, the 'best' vodkas are those that embody traditional craft in the most interesting way. For Polish vodka, Belvedere waves that flag the hardest.
Quadruple-distilled using Dankowskie Gold Rye, this smooth-tasting vodka has been the winner of a seemingly endless amount of awards. It also makes for a reliably good gift idea: should you ever be heading off to dinner with cocktail lovers or vodka enthusiasts in general.
Full of easy-drinking vanilla notes that turn sweet and smooth on the finish, this bottle – with its iconic, semi-frosted design – is one that never goes amiss on the back bar.
---
Russian Standard Vodka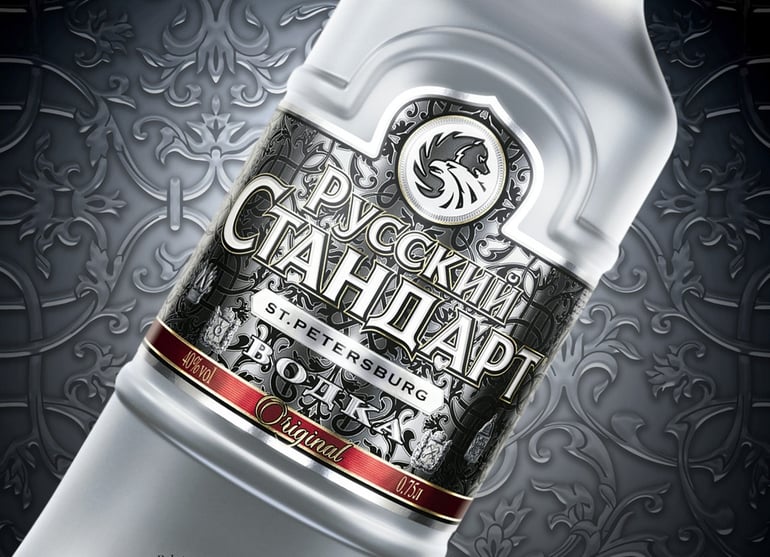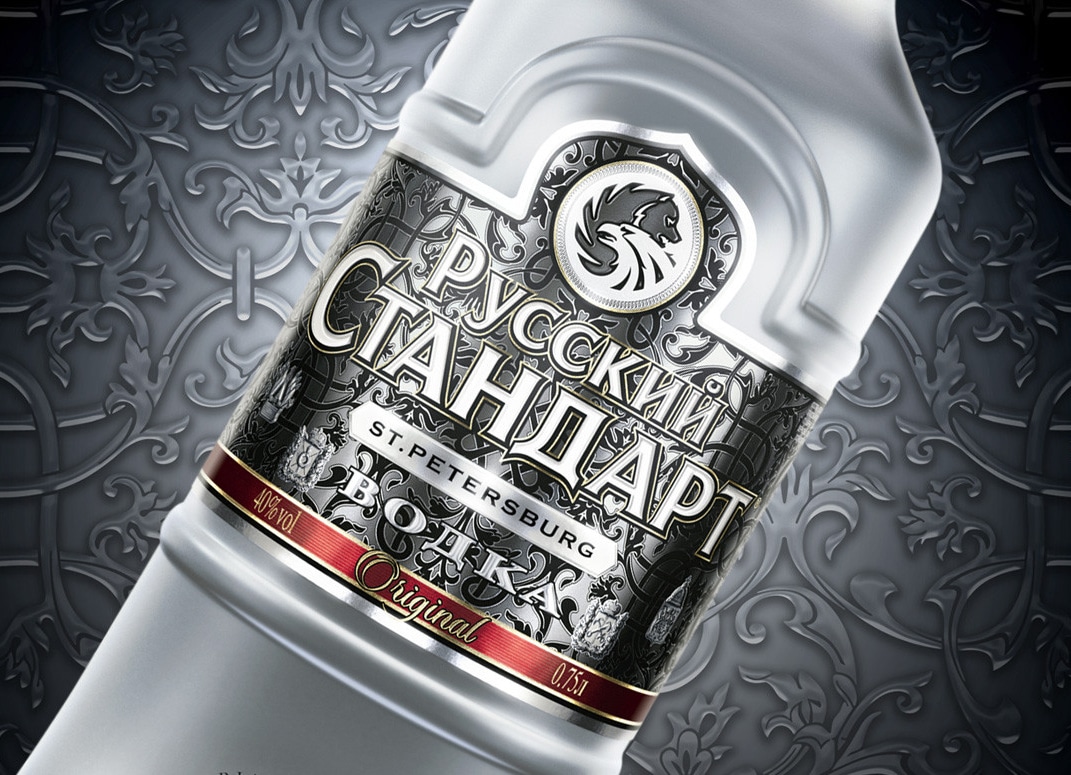 SPECS
Classic and affordable
38% ABV
Distilled in Saint Petersburg
Volume: 700ml
Russian Standard Vodka, crafted in Saint Petersburg, is as classic as they come: sticking close to a traditional distillation process laid down over a century ago. The recipe consists of top-quality Russian staple grains – the resulting spirit of which is blended with Lake Ladoga's glacial waters.
Myth has it that the recipe was created by Russian chemist Dmitri Mendeleev – reportedly the creator of the 'standard' distillation method for Russian vodka. Notwithstanding all of that (the historical veracity of these claims is disputed) this is just a very classic, linearly well-made spirit.
The below-average alcoholic proof is typically described as having gently roasted flavours – flowing gently onto the palate with a moderately strong finish. Our personal recommendation? Chuck this into your freezer, and pull it out just in time for caviar (salmon roe is fine too!) and blinis.
---
Russian Standard Imperia Vodka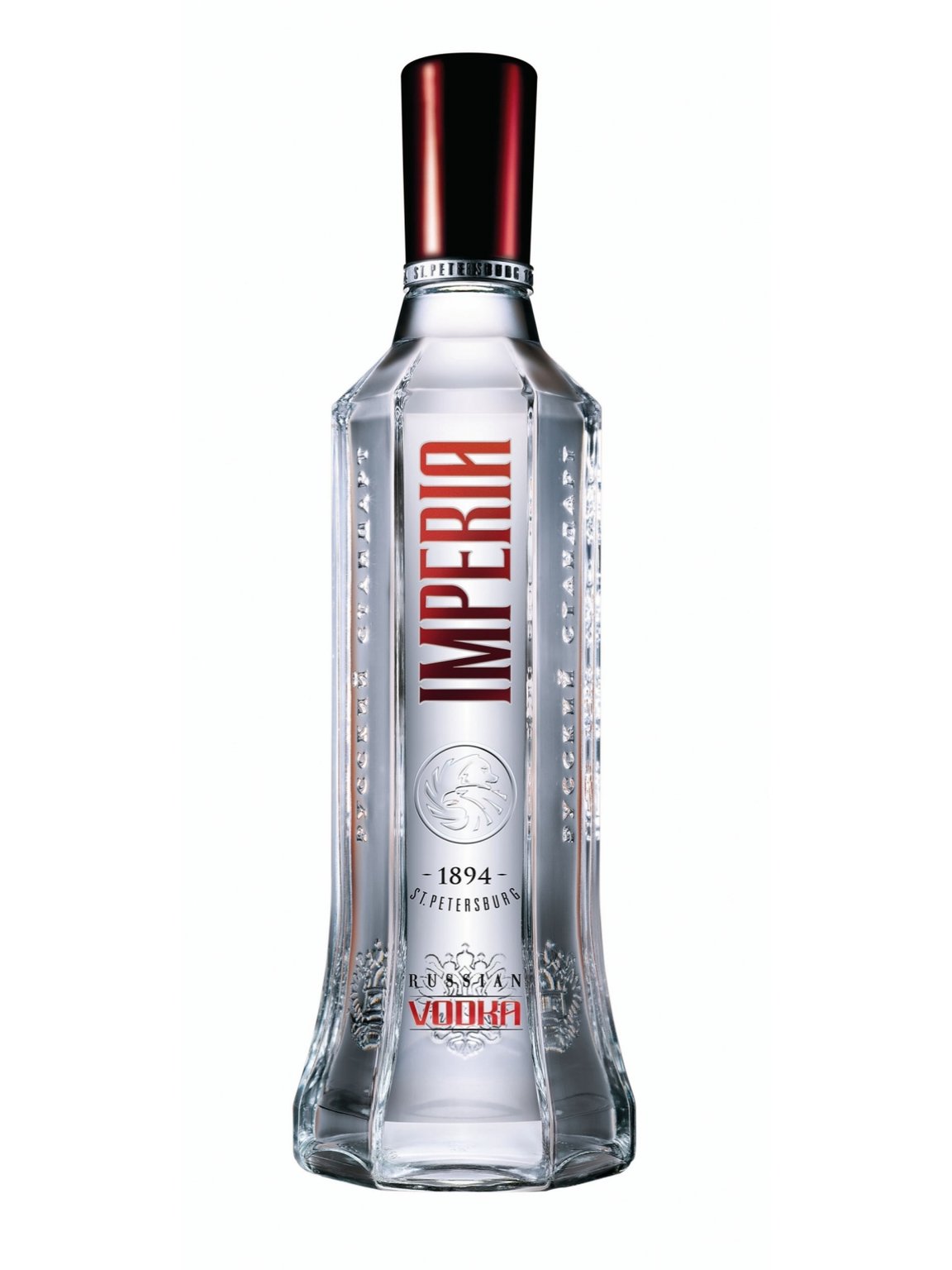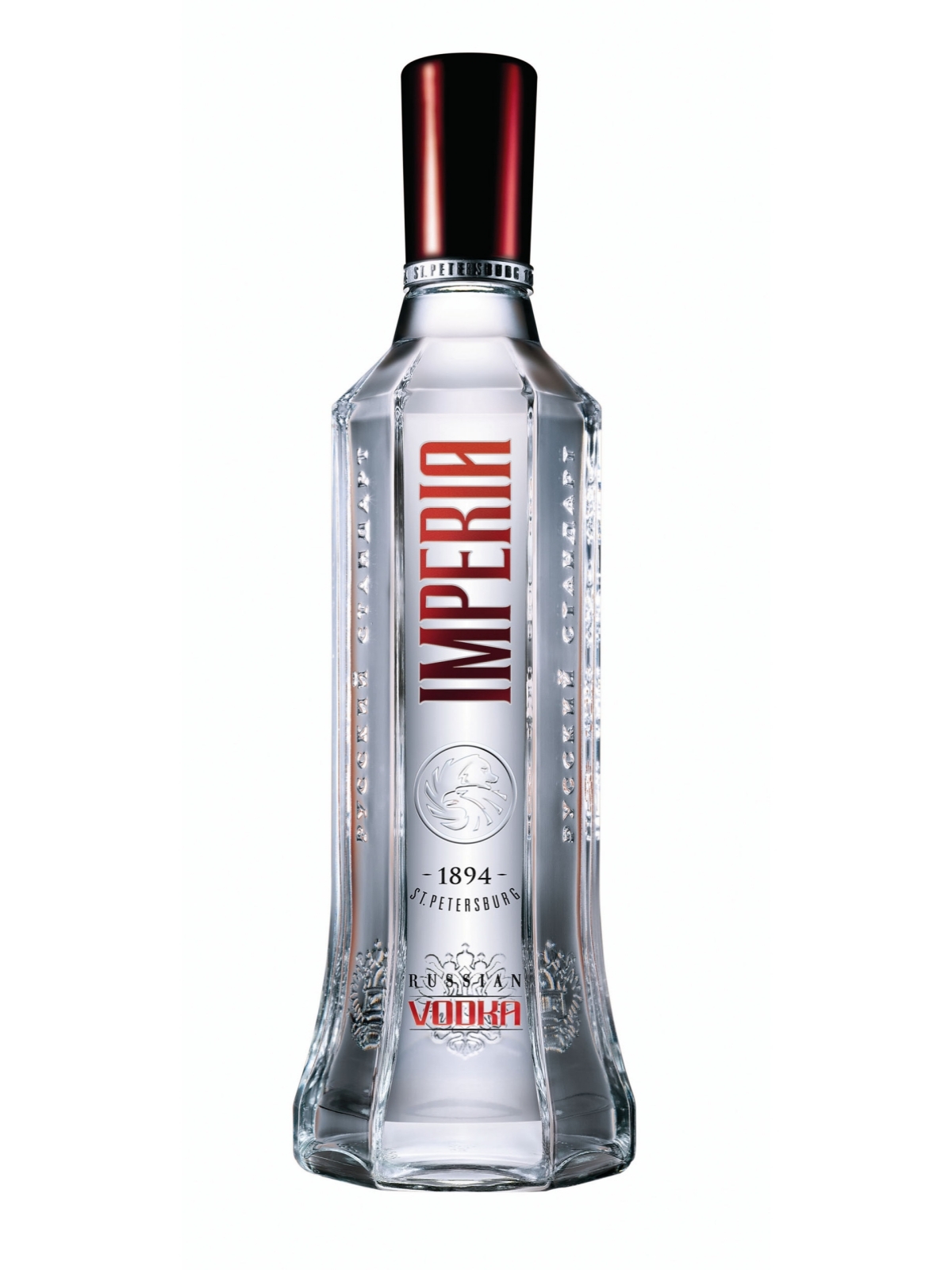 SPECS
Dynamic and complex
40% ABV
Distilled in Saint Petersburg
Volume: 700ml
While the OG Russian Standard may be said to have established the blueprint for smooth, premium vodka, the eponymous distillery packs even more of a punch with its top-of-the-line 'Imperia' bottling.
Made with an 8-column distillation process and water that passes through the naturally filtering, crystal quartz rock of the Ural Mountains, this is vodka not as you know it – but supercharged.
The highly specific production process gives Imperia a number of unique dimensions in the world of vodka. Drinkers have been known to pick up fennel and aniseed top notes in the nose, and the palate has a nutty, chocolate-driven character that suggests (in only the subtlest of ways) an infusion of flavour.
Priced a little bit higher than your garden-variety Russian Standard, this is well worth sipping over ice.
---
Archie Rose Distilling Co. Native Botanical Vodka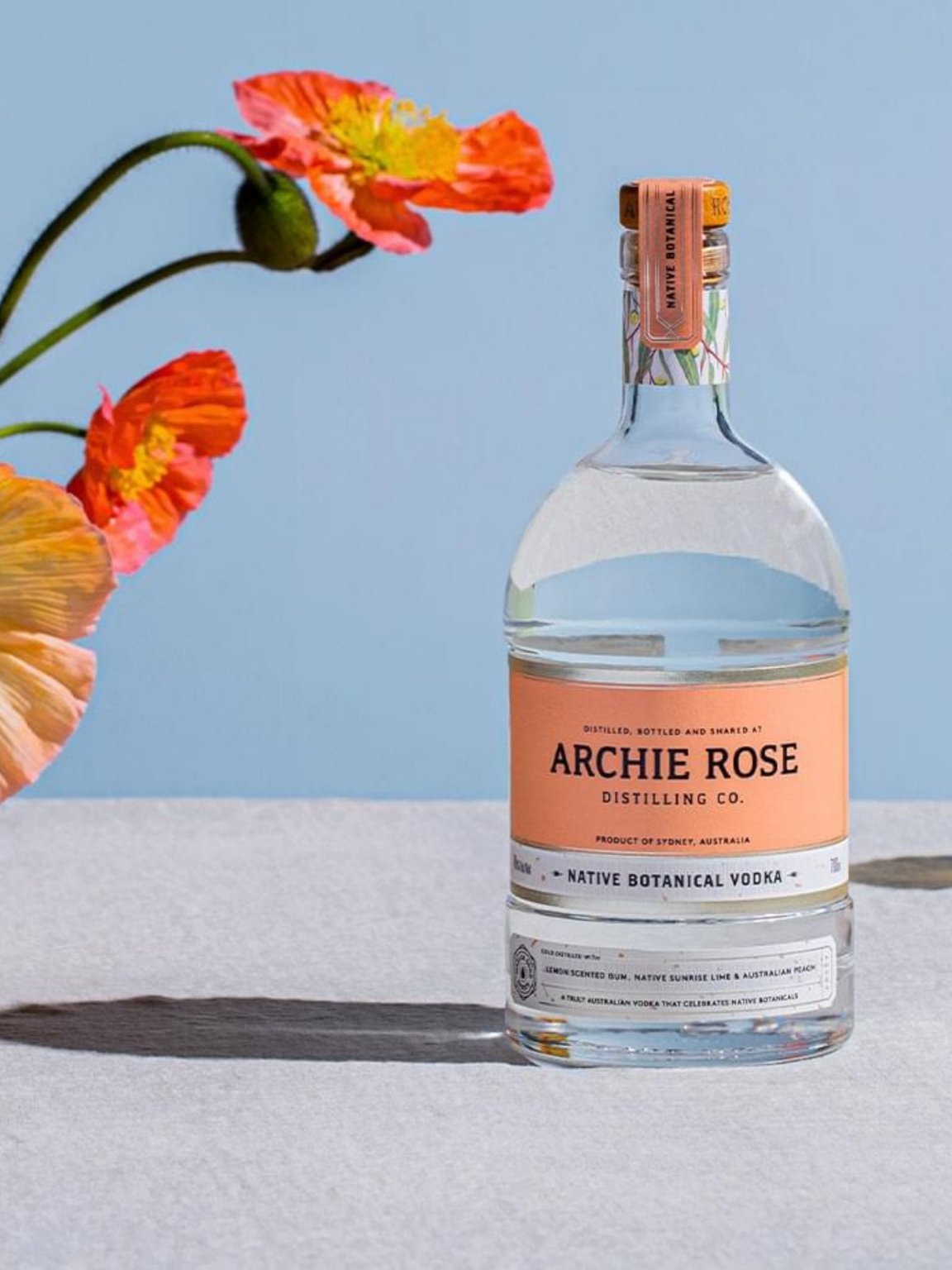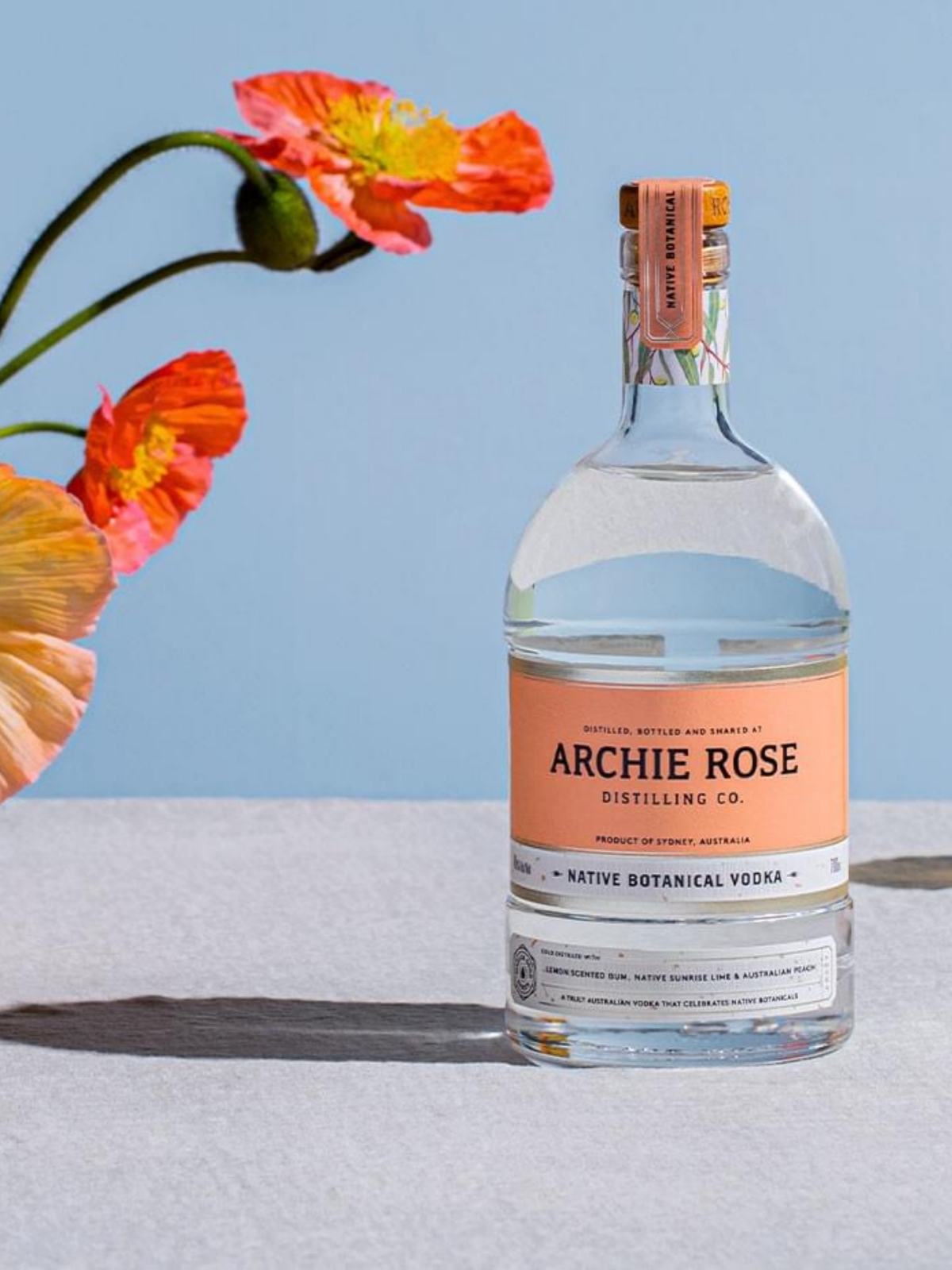 SPECS
Bursting with botanicals
40% ABV
Distilled in Sydney
Volume: 700ml
Depending on which side of the proverbial bridge you live on, Archie Rose will give Manly Spirits a run for its money in the 'best Australian vodka' sweepstakes.
The former brand's Native Botanical vodka builds on all of the experience that Archie Rose distillers accrued with the creation of the 'Original' vodka; and, true to its name, is infused with the flavours of natively Aussie ingredients like sunrise lime and Roman chamomile.
Tailormade to power the classic 'vodka and tonic' serve, this bottling has already won big at the World Vodka Awards. In a pinch, we think it also works as a baseline for Vesper Martinis or the underrated Botanic Flip (a kind of improvised vodka sour).
---
Vodka O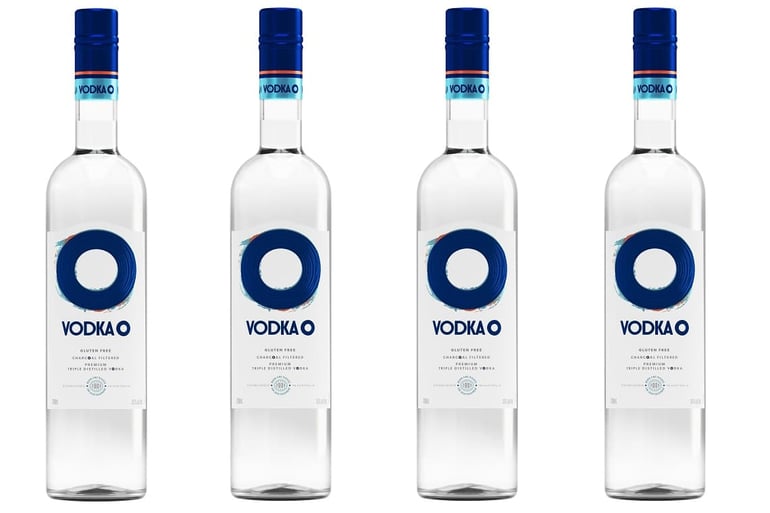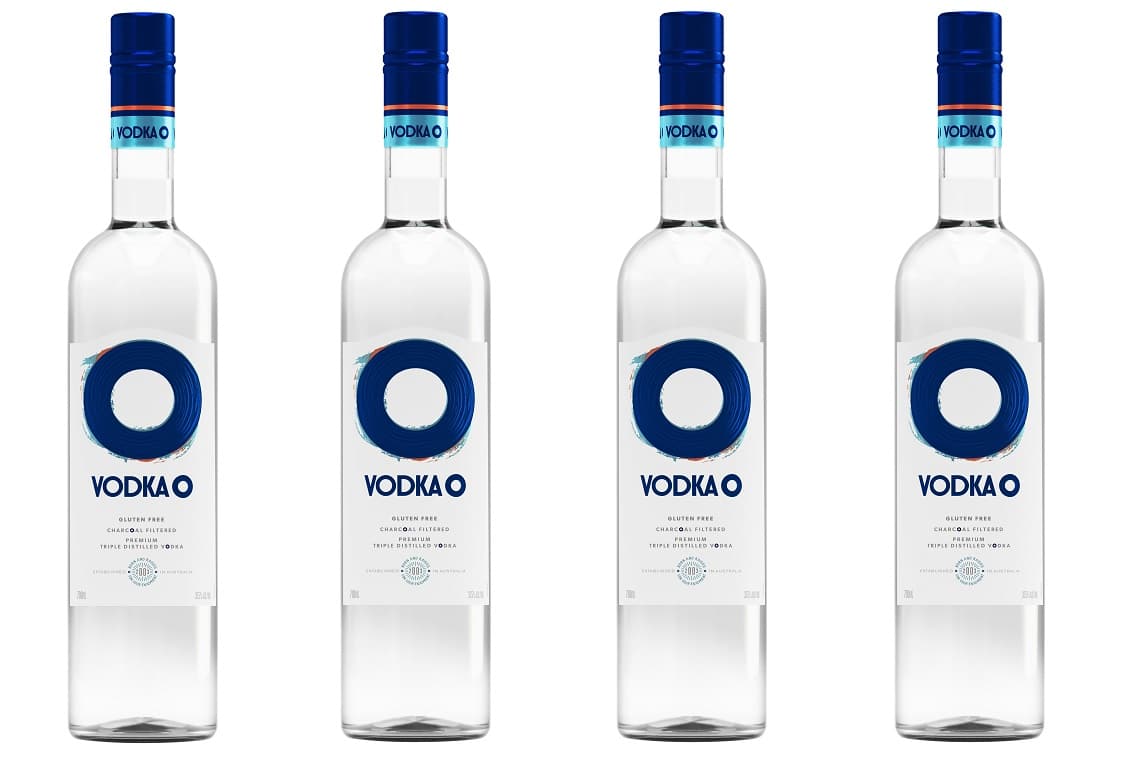 SPECS
Squeaky clean
37.5% ABV
Distilled in Sydney
Volume: 700ml
One of the few locally made Aussie vodkas to find substantial success abroad, Vodka O is actually a long-running part of the Asahi brand stable – distilled in an old mechanic's garage at the edge of inner-city Sydney.
The brand's namesake flagship is a balanced, extra-smooth affair: produced with a triple distillation method that taps the potential of local whey and charcoal-filtered Australian water. Crucially, it was recognised with a gold medal at the Vodka Masters competition in 2010 – an accolade that has since led to it finding favour in bar scenes all over the planet.
Vodka O is bottled at 37.5% ABV, and while that's still plenty strong, it should also be noted that this helps to give the expression wide applicability in the base of most cocktails.
---
LongLeaf Tea Vodka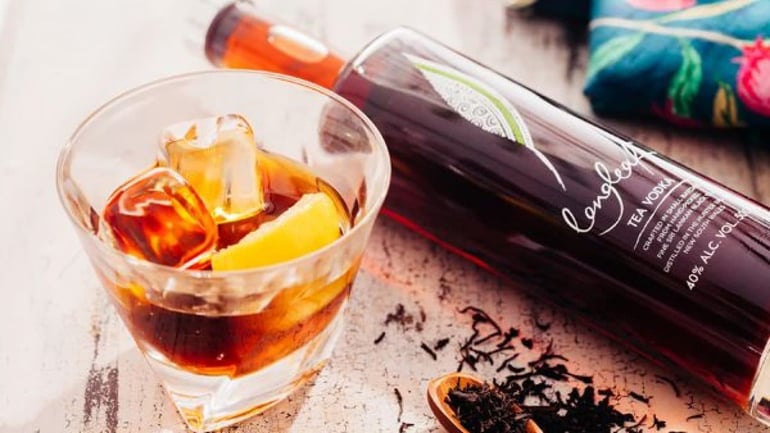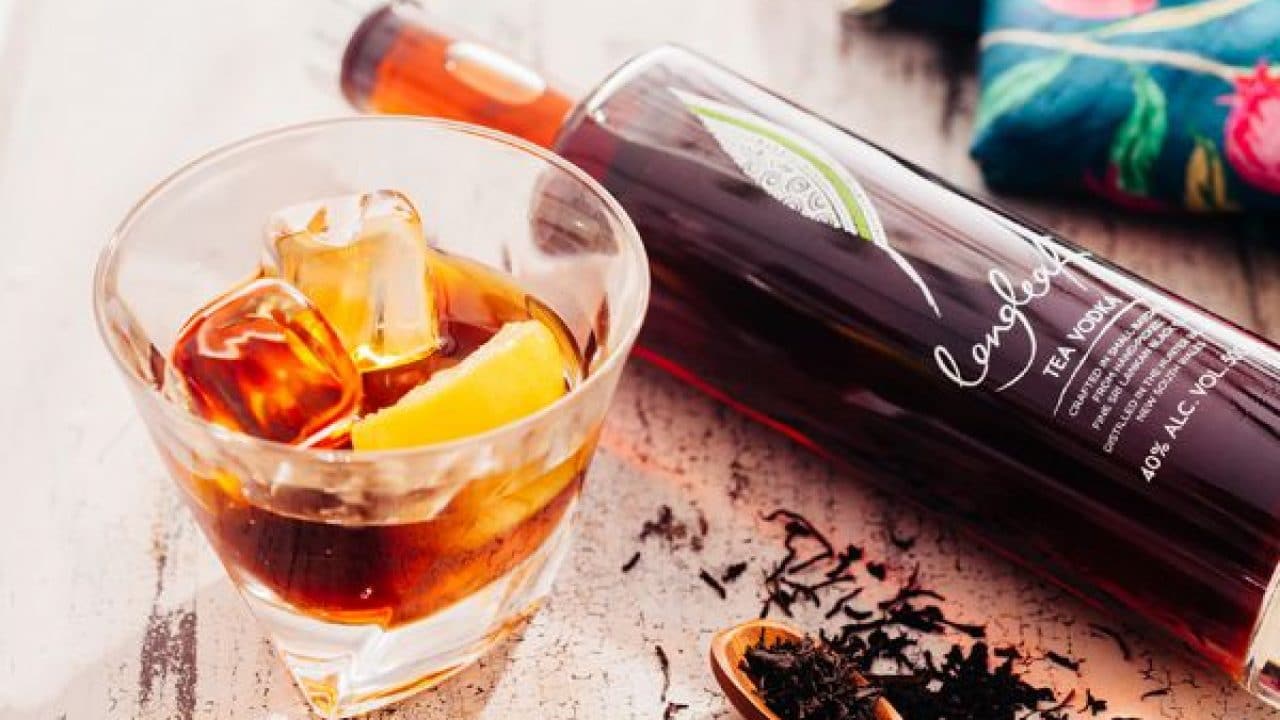 SPECS
Tea-infused and refreshing
40% ABV
Distilled in Sydney
Volume: 700ml
At the 2014 edition of the San Francisco World Spirits Competition, LongLeaf Tea Vodka took out the top spot in the highly specific niche of 'best-flavoured vodka in the Asia-Pacific'.
Granted, these days international panels appear to hand out awards with as much frequency as the common cold; but even taking that into consideration, this is easily one of the more unique vodka expressions you can find in Australia (that also happens to be made locally).
The secret to LongLeaf's signature spirit is the infusion of Ceylon tea. Handpicked in Sri Lanka, this hero ingredient is then blended with a base spirit that has been made using rainwater from the Hunter Valley.
Small-batch production helps to give this vodka the smooth, tea-tinged finish that sets it apart; and its persistent element of freshness is something that marries very well with Camelia-themed cocktails in the vein of a mixer-and-tonic or Earl Grey Martini.
---
Beluga Noble Vodka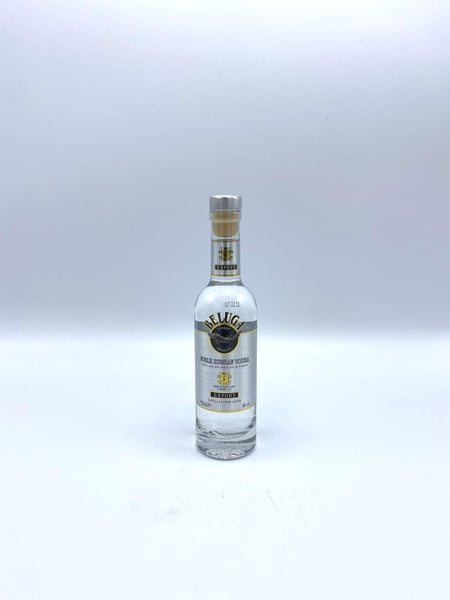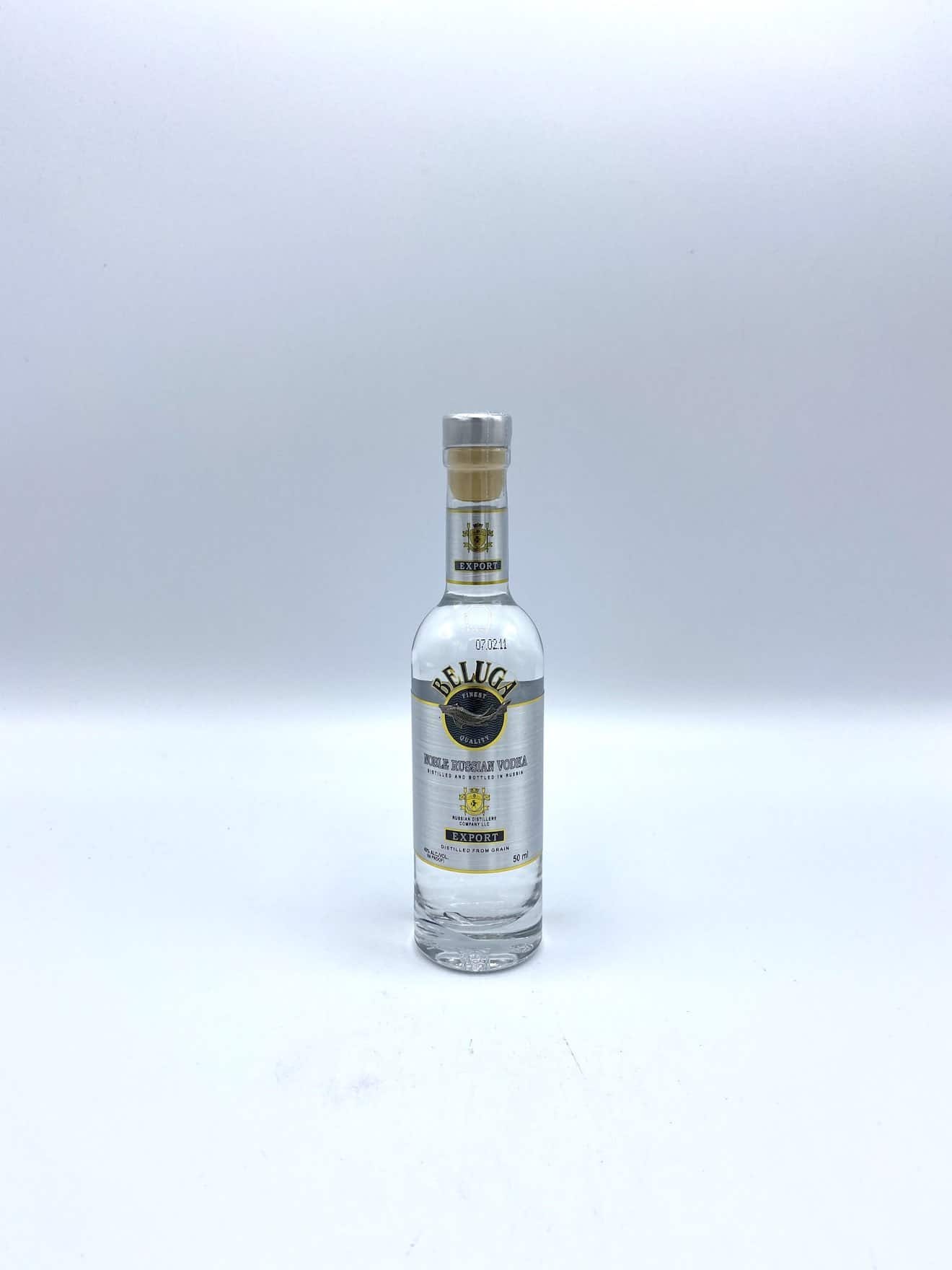 SPECS
Intense and layered
40% ABV
Distilled in Siberia
Volume: 500ml
Yet another premium, Russian-made vodka (surprise surprise) on our shortlist of the best vodka brands you can buy in Australia, Beluga Noble is crafted in the far reaches of Siberia using a range of techniques that are – how shall we put this – unusual by orthodox standards in Russian distillation.
At the brand's Mariinisk distillery, ingredients like holy thistle and Siberian honey are added to the basic Beluga Noble spirit to craft a finished bottle that is as close as you'll come to digestif territory in the realm of premium vodka.
The distillation process itself culminates in a 30-day resting period: reportedly taken in order to smooth the harsh edges off this complex spirit. The result is a drop that's good to sip straight out of the freezer: full of intense notes of peppercorn, lavender, trail mix and fennel.
---
Fair Organic Barrel Aged Quinoa Vodka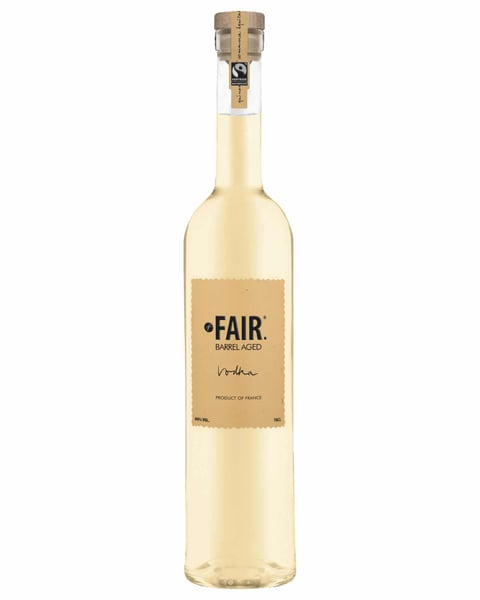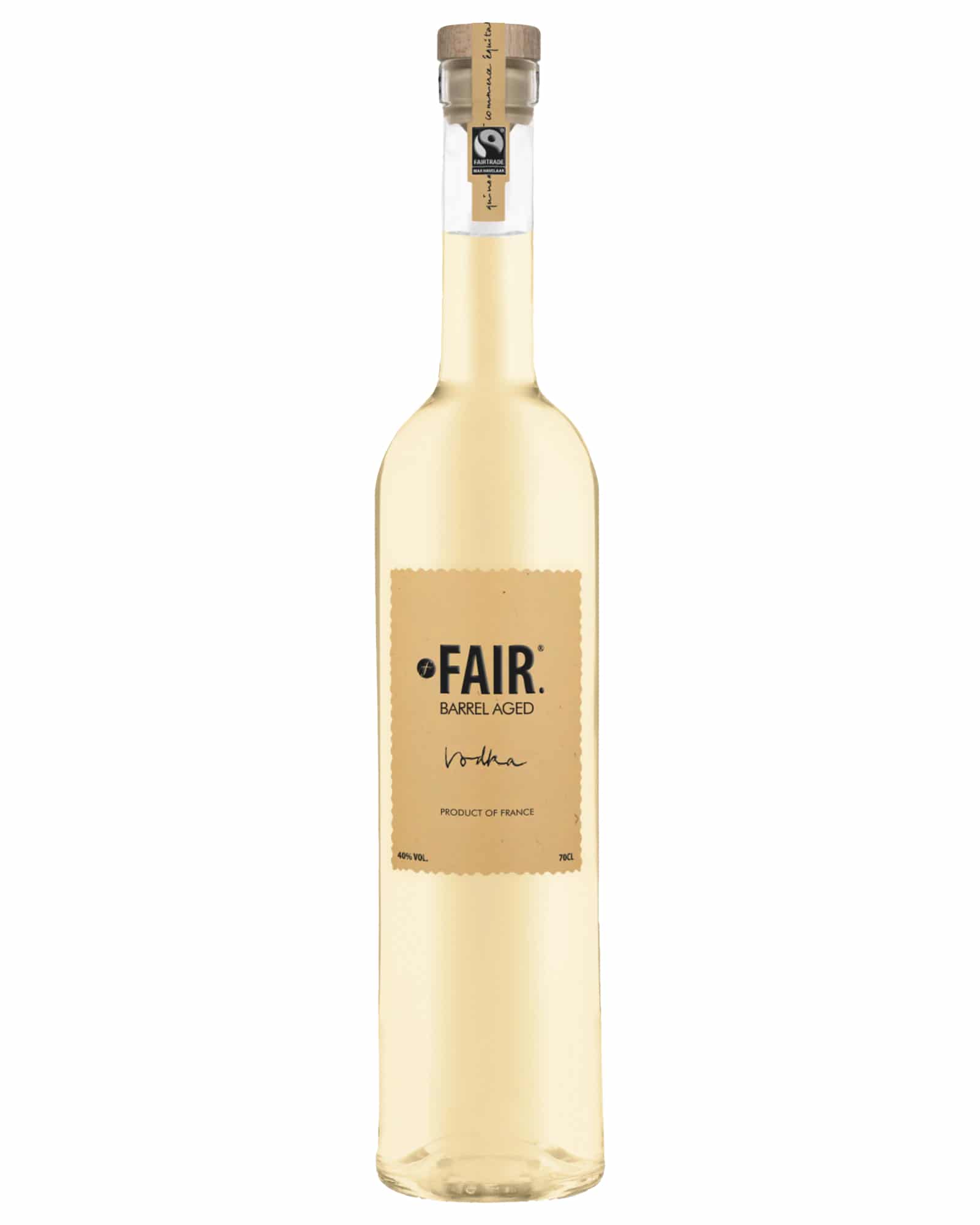 SPECS
Inspired by dark spirits
40% ABV
Distilled in Cognac
Volume: 700ml
The original vodka by Fair Distillery – famously, distilled using organic quinoa – was tasty enough to begin with, but the French distillery (staffed by veterans of the Cognac region) takes things to the next level – by maturing the aforementioned quinoa spirit ex-whisky barrels.
Aged for 6 months in casks formerly used to store various and sundry Scottish malts, the addition of wood maturation (to what was already an extremely smooth spirit) delivers eminently drinkable results.
Vodka enthusiasts can expect a modicum of sweetness – resulting from the spirit 'stripping' the residual sugars of each whisky barrel – and this plays into a flavour profile offering white pepper, lemon tart, and sponge cake. If you're an intrepid drinker, this is one worth seeking out.
---
Haku Vodka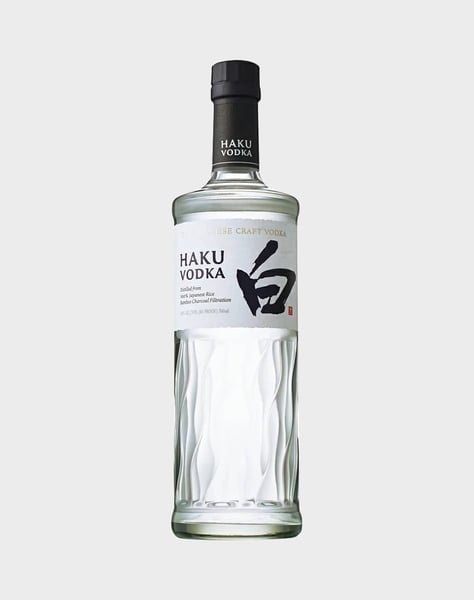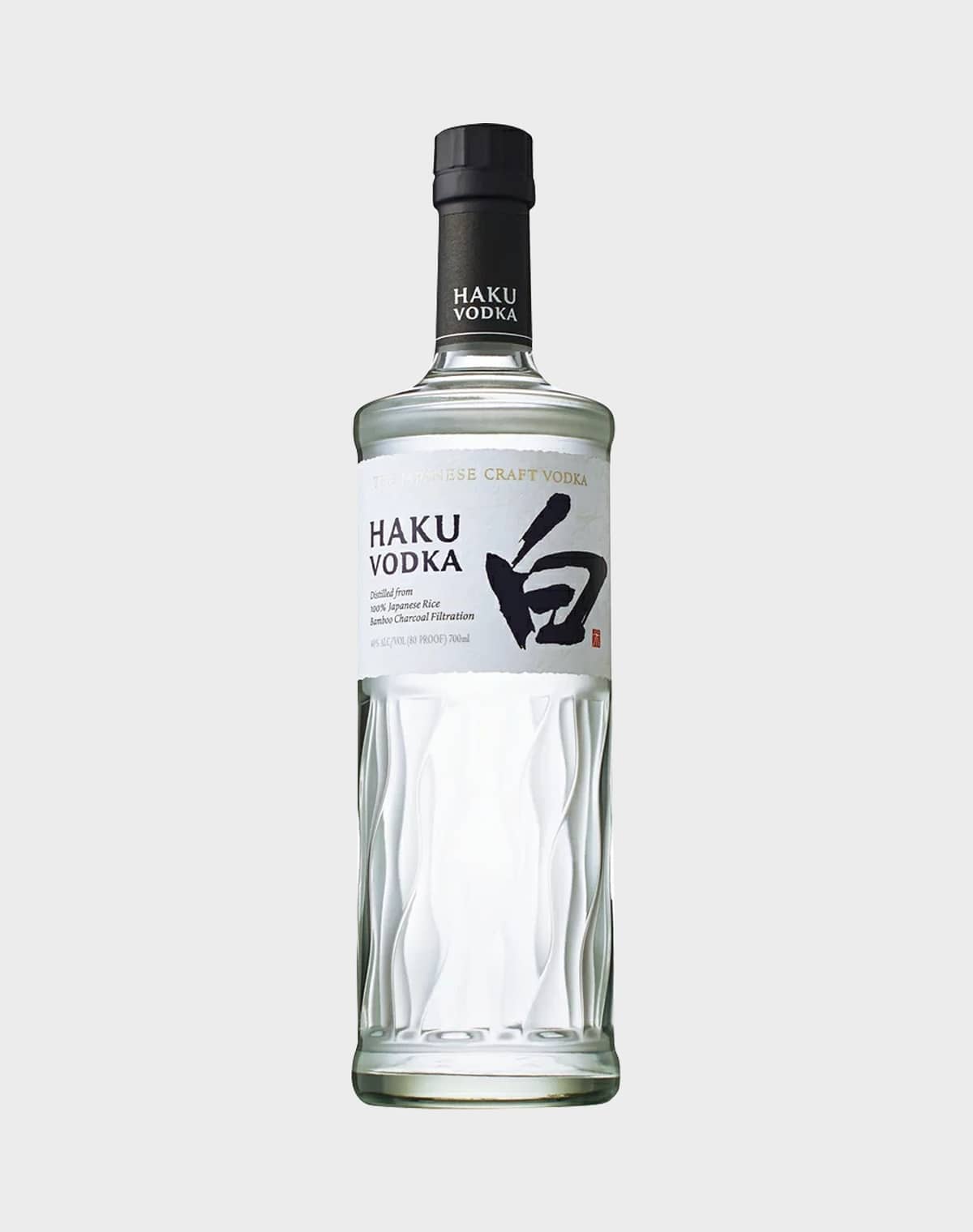 SPECS
Elegant all-rounder
40% ABV
Distilled in Kyushu
Volume: 700ml
An entry-level offering from the House of Suntory (the Japanese beverage conglomerate known for its decidedly premium-grade whiskies) Haku vodka benefits from all the know-how and craft that you'd associate with the minds behind The Yamazaki.
Crafted in pot stills from hakumai (Japanese-grown white rice), each bottle of Haku is filtered using Suntory's proprietary bamboo charcoal method. The result, as you can probably guess, is archetypally Japanese in style: offering a moderately sweet palate and clean finish.
Ideally suited to your favourite tonic water and choice of garnish, this is a great bottle to keep in the freezer year-round (not to mention, easily the most affordable spirit Suntory make).
---
Ciroc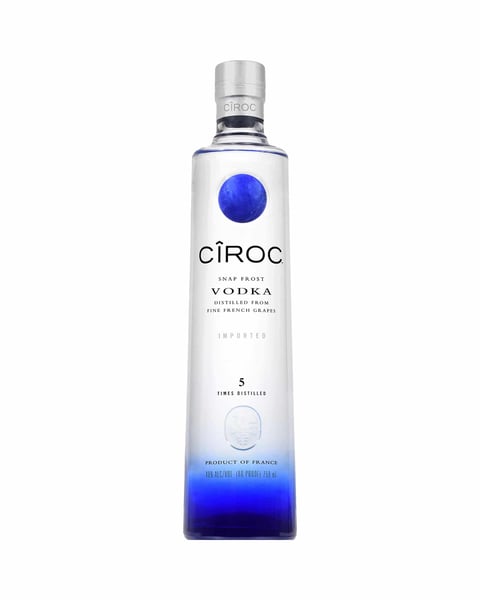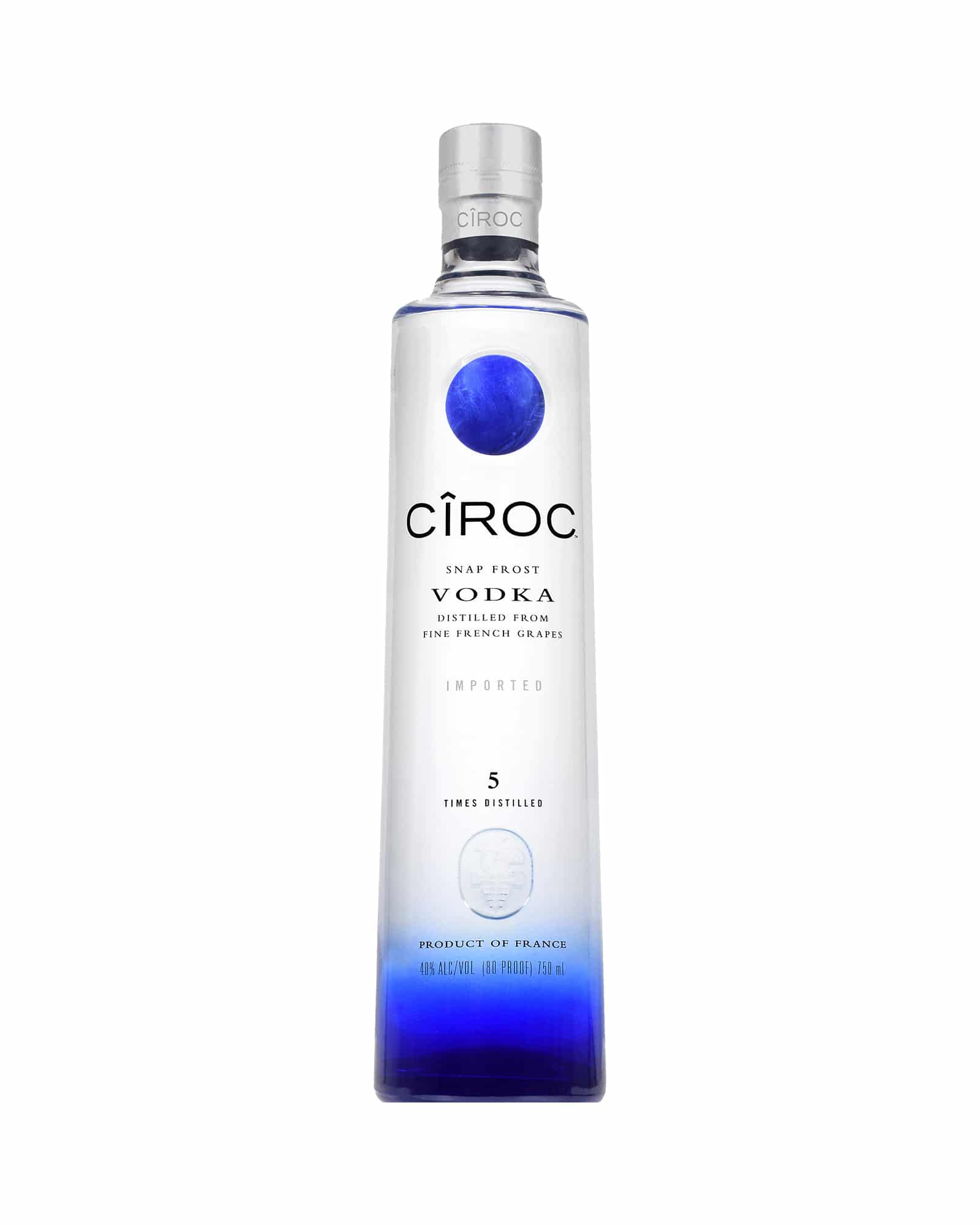 SPECS
A grape alternative to grain vodka
40% ABV
Distilled in France
Volume: 750ml
It's tempting to chalk the success of Ciroc vodka up to a masterful marketing campaign from Sean 'Diddy' Combs. But quite aside from the fact that the award-winning rapper/producer was the driving force behind the initial success of the brand, it's just a really solid and well-crafted spirit – period.
Made with snap-frozen grapes from the Gaillac and Cognac regions of France, Ciroc undergoes a five-time distillation process – among a small handful of global vodkas to be produced in this way.
Now owned by British drinks titan Diageo, Ciroc is right up there (in terms of visibility in popular culture) with premium labels such as Belvedere and Grey Goose.
Interestingly, one aspect of Ciroc's sustained appeal has been its availability in a range of fruit flavours. Whatever your preference – if any – a couple of the more popular expressions include peach, apple, or red berry.
---
Absolut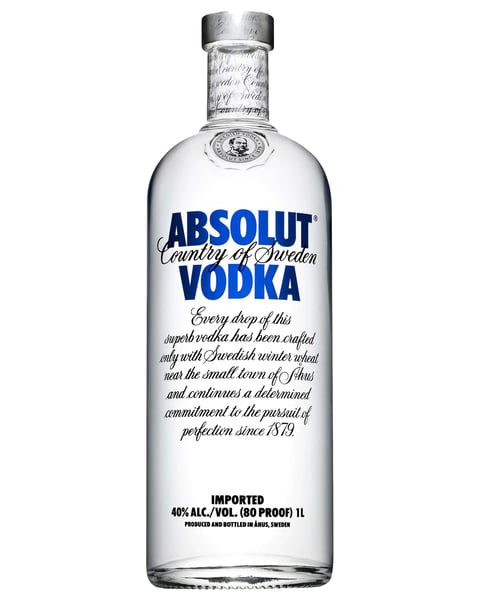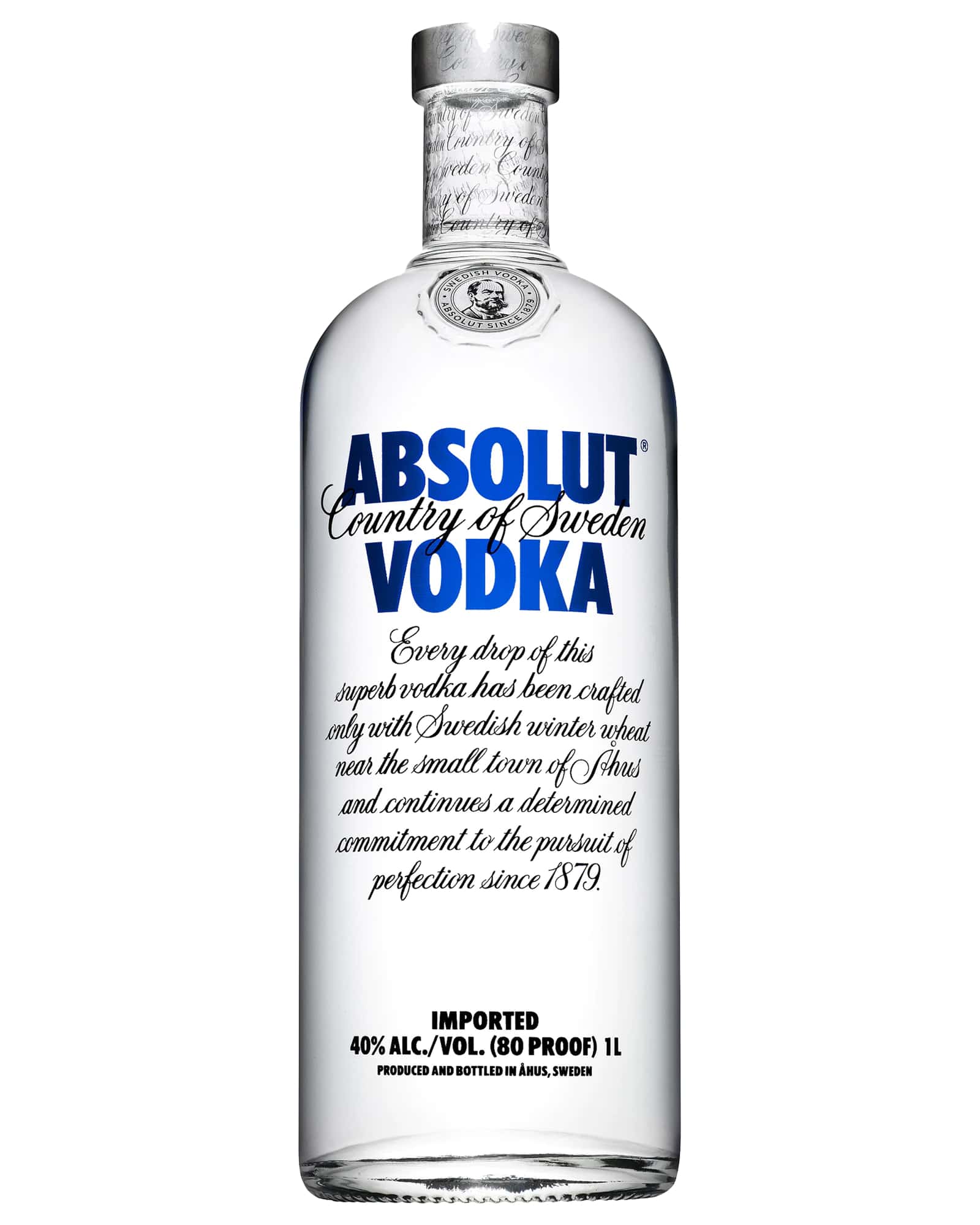 SPECS
Flashy and fun
40% ABV
Distilled in Ahus
Volume: 700ml
Of all the well-known vodka brands that operate globally, Absolut likely has the most raucous reputation. Produced in the Swedish town of Ahus using winter wheat; it was one of the original pioneers in the premium vodka space thanks to its use of fun, edition-specific labelling and range of flavoured fruit infusions (Absolut Kurant anybody?).
Let's face it: when nosing, there's not a lot of new ground to cover; but the palate offers up a distinctive combination of vanilla, liquorice and soda bread. An ideal companion for your favourite Bloody Mary serve, Absolut is as fun and fuss-free now as it was upon its release in 1979.
---
Hartshorn Sheep Whey Vodka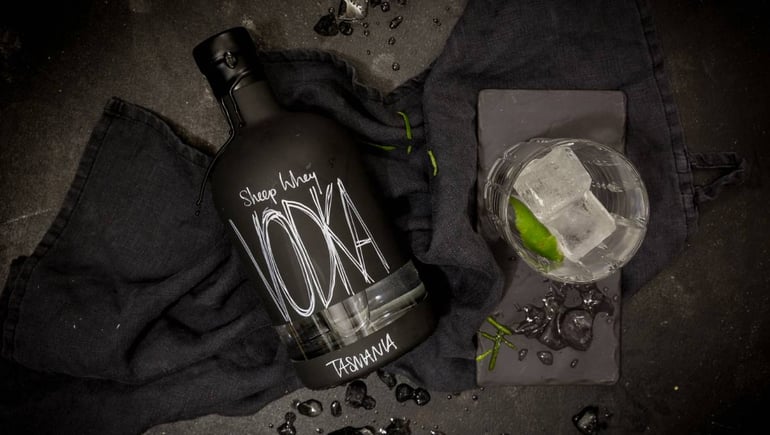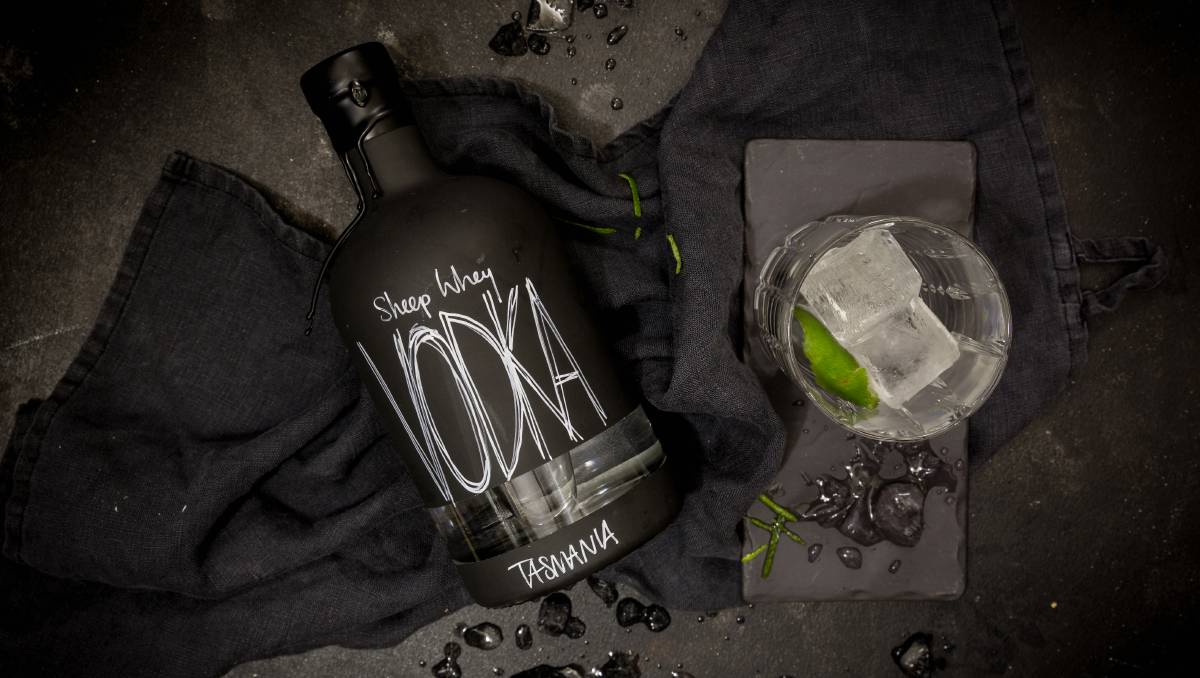 SPECS
Small-batch award winner
40% ABV
Distilled in Tasmania
Volume: 700ml
Rounding out this list of the best vodka bottlings you can find in Australia is Hartshorn Sheep Whey Vodka from Tasmania. Alongside the product put out by Archie Rose, this Hartshorn expression is one of Australia's most awarded – even sneaking in kudos as the 'World's Best Vodka' (at the 2018 edition of the World Vodka Award).
Hartshorn Distillery, in Birch's Bay, is pedantic when it comes to its flagship product: distillers only take the best 10 per cent of each run for this small batch vodka; bottling the selected unfiltered and double-distilled alcohol in distinctive, matte-black bottles that look great in the home bar.
Offering more complexity than a typical European vodka, typical notes on the palate of vanilla and spice are supplemented by apple, pear, and the occasional whiff of florals. Take our word for it: this is one you'll want to sip slowly on a quiet evening at home.
---
Best Vodkas – Frequently Asked Questions
What are some of the best cocktails to make with Vodka?
Given its smooth flavour and colourless appearance, vodka can be incorporated into a range of Martinis (e.g. classic or Vesper), a Bloody Mary, mixed with tonic water or in the legendary Moscow Mule.
What are 3 of the most premium Vodka brands on the market?
In no particular order of importance: Belvedere, Beluga, and Grey Goose.
Are there any Vodka distilleries in Australia?
Yes – and the number is steadily increasing. Australian vodka brands include: LongLeaf Tea Vodka; Tilde Vodka; Archie Rose; and Seven Seasons.