You may have left the idea of shotting cheap Vodka on the questionably sticky dorm room floor years ago, but the colourless king of high-proof spirits deserves a good reframing. If your tastes have forever abandoned Russia's favourite drink for the likes of Whisky and Tequila, that just means you haven't really been across the best Vodkas you can buy in Australia. Sip on these and I guarantee you'll start viewing Vodka as more than just a base for your next Moscow Mule or Vodka Gimlet.
Consider Vodka to be the trusty white sneakers of the spirit world – highly adaptable, versatile, and absolutely something you need on the shelf to pair up with just about any cocktail.
Any self-respecting at-home bartender would know that having some of the best Vodka readily available is as essential as having that award winning wine for when dinner's ready, or that chilled dark beer for when the temperature drops.
---
---
To help you get that home bar in order, brush up on the best Vodka available in Australia, both for drinking straight, and for use as a smooth base in your next round of cocktails.
The Best Vodkas Available In Australia
---
Russian Standard St Petersburg Vodka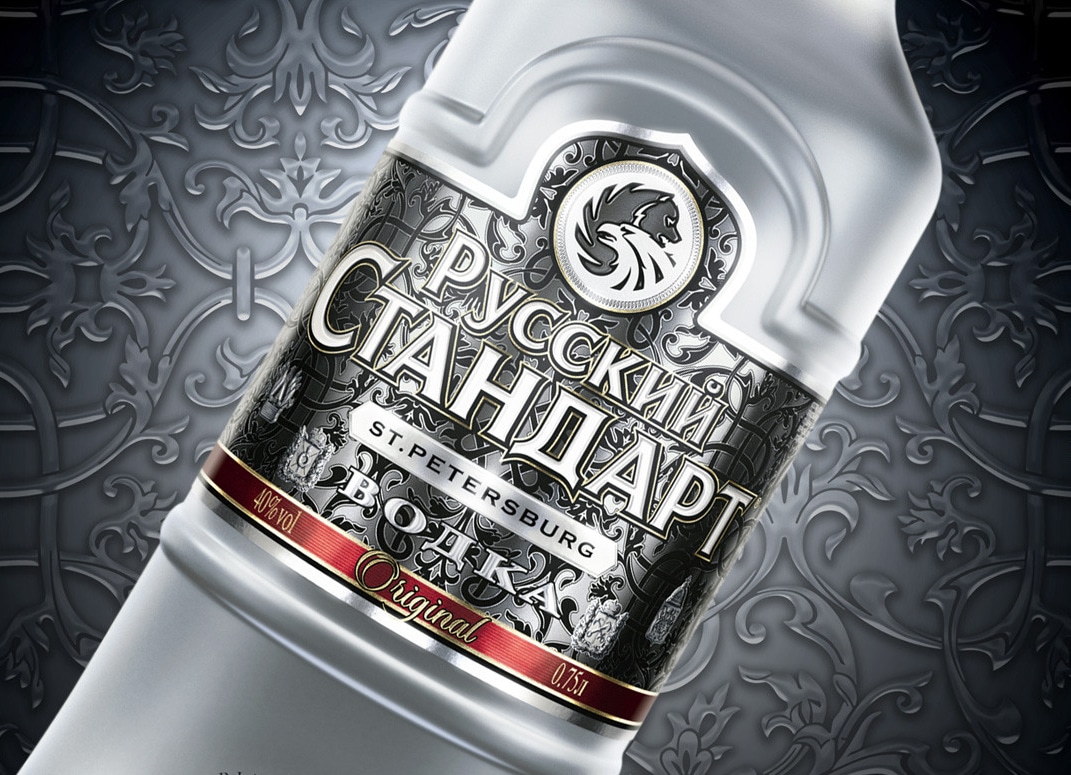 Russian Standard St Petersburg Vodka is as classic as they come, sticking close to a tradition set centuries ago. The recipe consists of top quality Russian wheat grains and Lake Ladoga's glacial waters, with production taking place exclusively in St Petersburg.
Myth has it that the recipe is exactly the specifics set out by Russian chemist Dmiti Mendeleev when he apparently created the standard for Vodka. Although his involvement has been refuted over the years, and it's clear Russian Standard St Petersburg Vodka doesn't really need a story to sell – the quality speaks for itself.
The classic Russian Vodka is bottled at 38% ABV and is typically described as having gently roasted flavour notes coupled with some sweetness on the nose, which flow through to the palate and moderate finish. It's hardy, but also a great example of a smooth Vodka you can drink on its own – preferably straight out of the freezer, when its 2.5 times as viscous and smooth as it is at room temperature.
Considering the very reasonable price, it's one of the best affordable Vodkas you'll ever find.
---
Russian Standard Imperia Vodka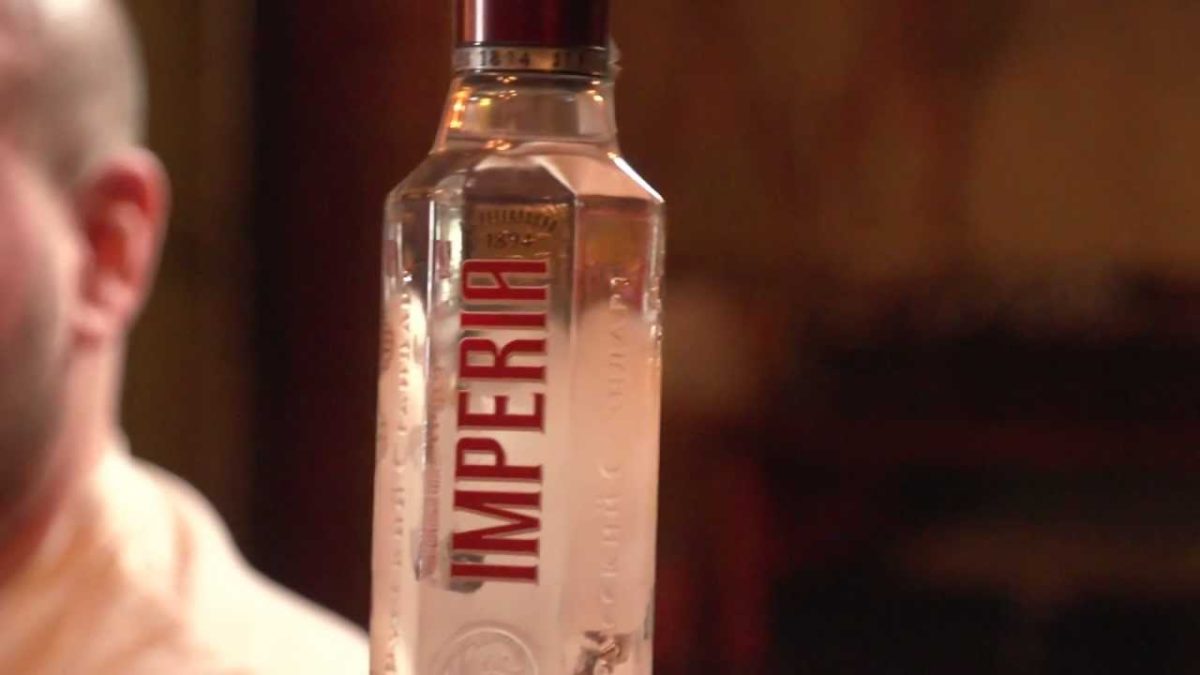 While the original Russian Standard is important to have sitting on the shelf, as the prototype of a smooth premium Vodka, the same distillery punches even harder when it comes to the Imperia.
The Ultra Premium Vodka uses an 8 column distillation process and filtered through crystal quartz, a mineral from the Ural Mountains, to give the body much more of that velvety texture.
---
---
This very specific process results in a vodka with much more complexity than you'd expect from the Russian Standard Company if you're coming from their original expression. And it's picked up so much acclaim since being introduced in 2004, that it's become the flagship product for the distillery.
The acclaim is mainly credited to the body of aniseed and fennel, followed by silky, long finish as the Vodka washes down the back of the throat, leaving subtle flavours of nutty, chocolate flavour notes with a slightly peppery close. It's not exactly a flavoured Vodka, but it's more dynamic than you'd expect.
It's a bit higher up in price, but worth it.
---
Chopin Potato Vodka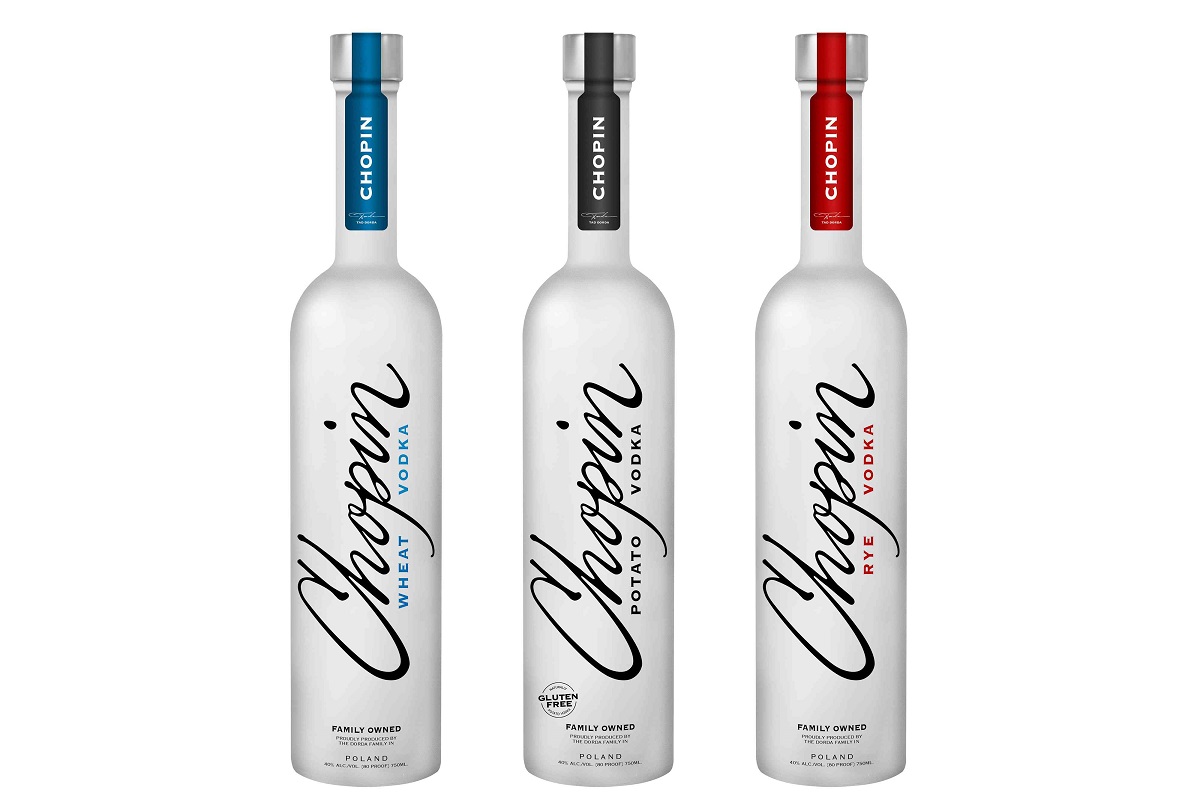 A super premium Polish Vodka, Chopin's Potato Vodka expression is a uniquely creamy and full-bodied option that is widely regarded as the world's most awarded potato Vodka. It's darker and earthier on the nose, which sets it apart from the other quality Vodka options on this list. Although don't go expecting the kind of smooth palate you'd typically get from a French vodka, you've got a great deal of the same earthiness on the back palate, pushing this as a great option if you're looking for a relatively healthy Vodka that's both gluten-free and sugar-free.
Belvedere Vodka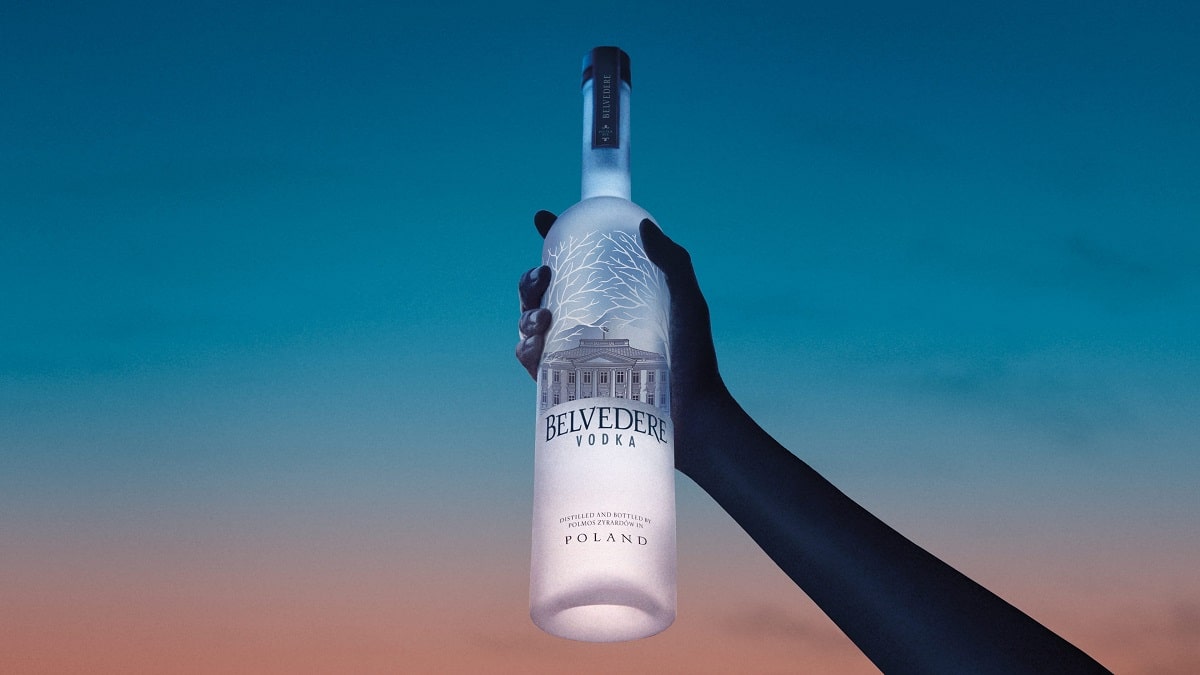 No list of best Vodkas would ever be complete without Belvedere, a brand considered amongst the higher-end of premium Vodkas for good reason.
Given the colourless spirit is rarely as diverse as Scotch Whisky or Gin, the best Vodkas are the ones that always represent tradition in the best way they can. For Polish Vodka, Belvedere waves that flag the highest.
Exclusively distilled four times using Dankowskie Gold Rye, the smooth tasting Vodka has been the winner of a seemingly endless amount of awards, and invariably makes for the best gift should you ever be heading off to a dinner party with a practicing bartender or just a general Vodka enthusiast (or a Polish bloke – as long as they're not a person under the age of 18 years, of course).
If your chosen category is high-end or nothing, Vodka Belvedere is your bag. No questions about it. And while the price is a bit higher than your average Vodka, it's worth having at least one sitting on your shelf for when cocktails need a bit of elevation.
---
---
---
Vodka O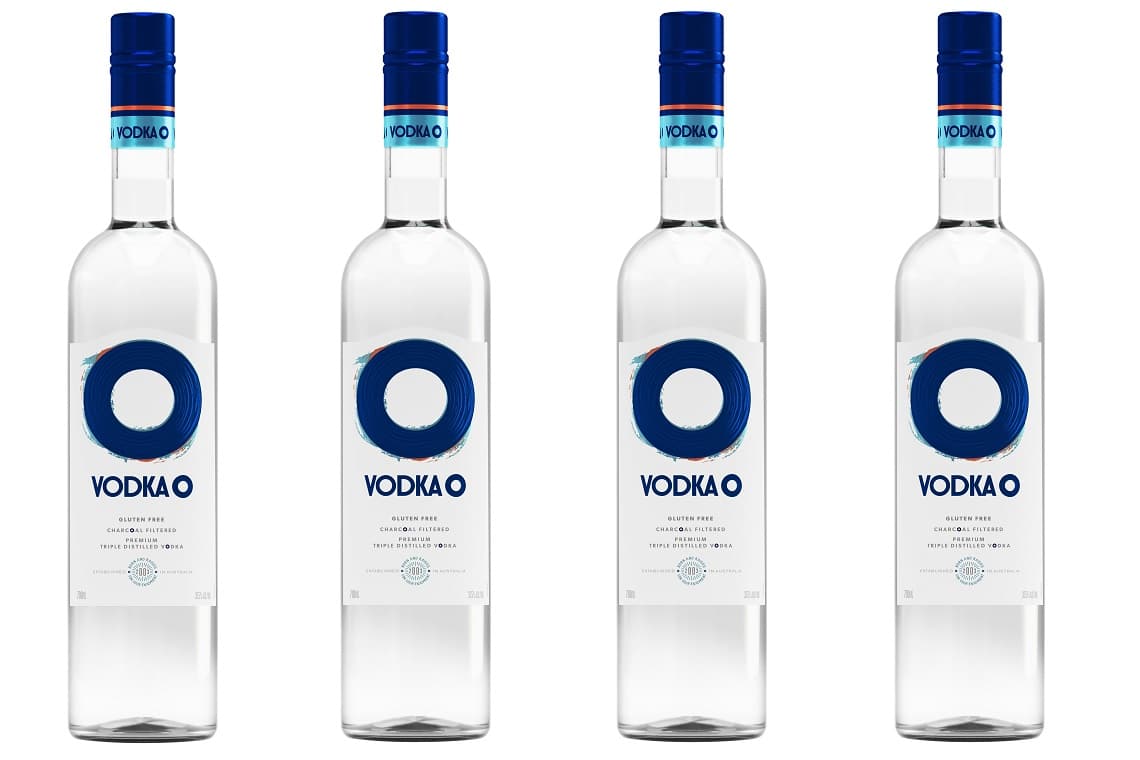 Vodka O is actually an Aussie Vodka, and one of the few locally produced Vodkas actually worth a damn. Considered exceptionally smooth on the palate – no doubt thanks to the triple distilled process, pure Australian water, local whey, and charcoal filtering – it's been in high-demand ever since it placed as a gold medal winner at the 2010 Vodka Masters in London.
Owned by Asahi, Vodka O dates back to 2003, when it was first bottled in an old mechanic's garage in the outer suburb's of Sydney.
Now it's the best selling Australian Vodka brand, by a country mile. Although you might want to give their pre-mixed drinks a bit of a miss and just go straight for the 700ml, 37.5% ABV bottle of liquor.
It's perfect if you're after one of those high quality Charcoal filtered Vodkas that's as smooth as it is oily. The price is right too – it's one of the best affordable Vodkas you'll find on the market.
---
Zubrowka Bison Grass Vodka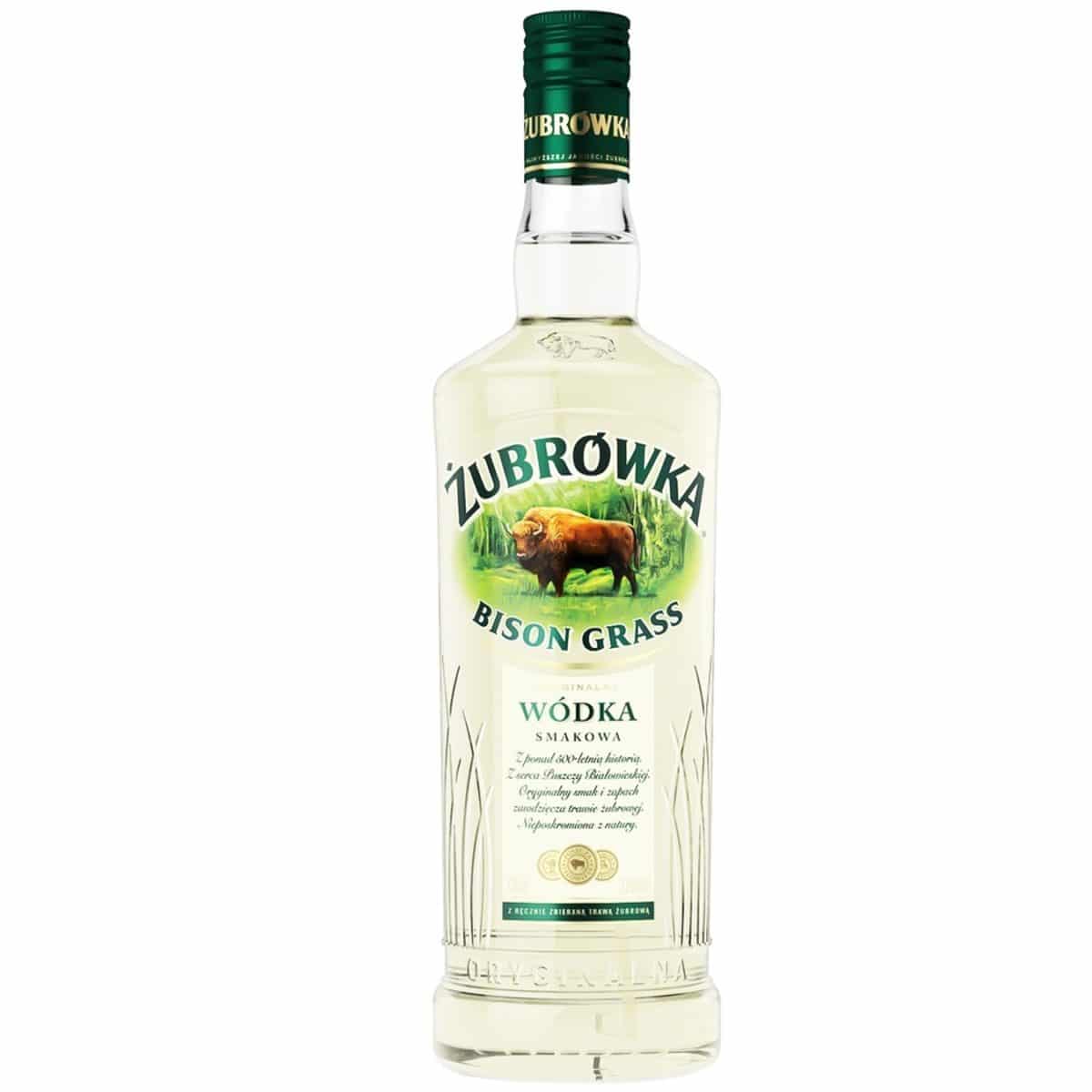 Another entry into the Polish Vodka category, and a dependable dominator at award shows. This one's got winner written all over it, and Zubrowka Bison Grass Vodka is often seen as one of the best alternatives for when the price of Vodka Belvedere is a bit too high to stomach.
Most notably, the Polish Vodka was a gold medal winner at the authoritative 2019 San Francisco World Spirits Awards, as acclaimed for its nose as it is for its smooth, lingering palate.
Before you even start polishing off a bottle, you're hit with these addictive aromas of dried bison grass, which is added to each bottle during the distillation process to achieve a distinctive herbal flavour, complemented by flavour notes of citrus, vanilla, and cold Jasmine tea.
It's not the only tea-like distilled Vodka on this list, but it's the only one that leans much closer to pure Vodka while still holding onto that unique taste.
---
---
You can knock this alcohol back neat, but use it for bring an interesting new dimension to that classic Vodka gimlet. That alone is worth the moderate asking price.
---
Grey Goose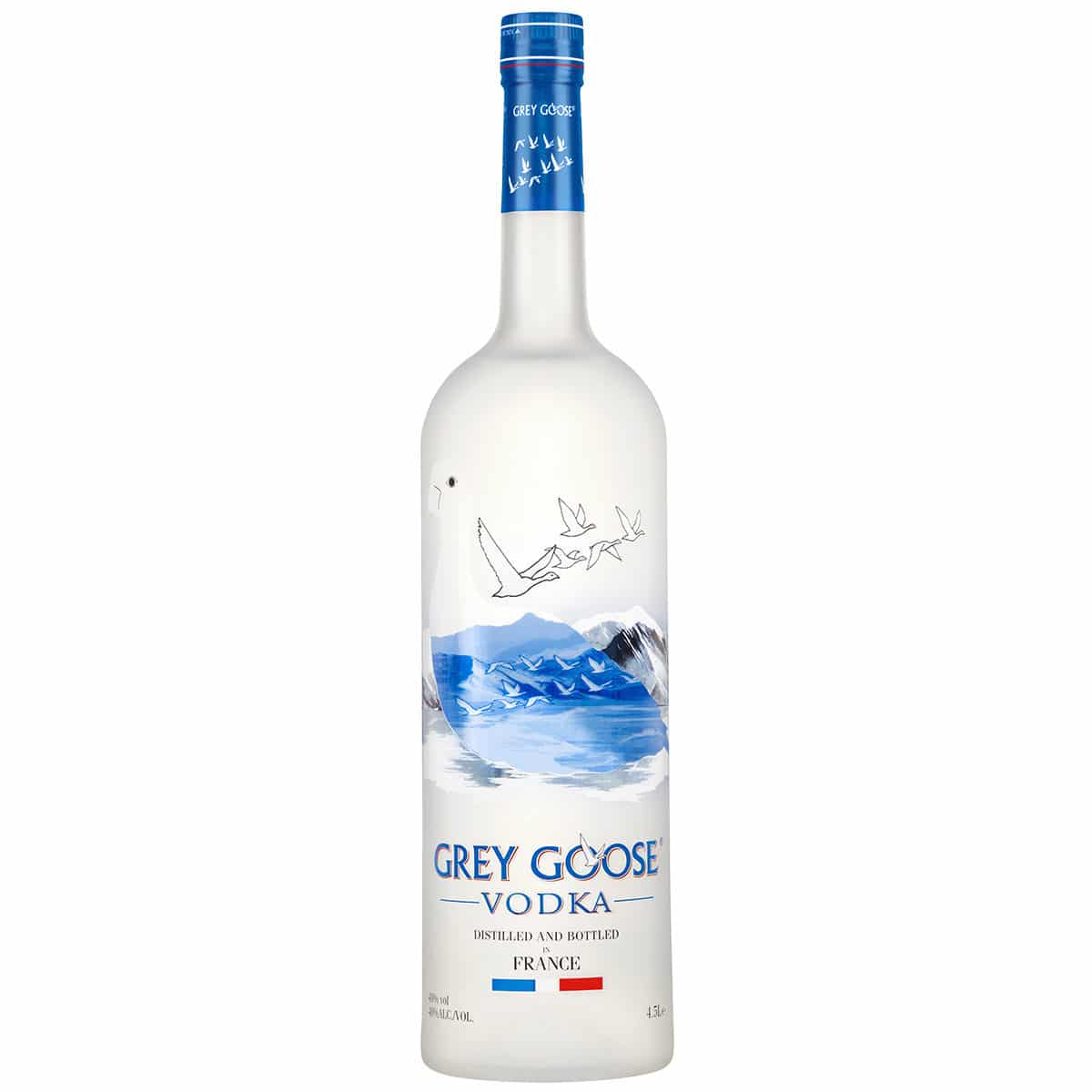 Standard choice, sure. But Grey Goose is one of the best known distilled Vodka brands on the market for very good reason. It's reliable, incredibly drinkable, and can lift your cocktail game higher thanks to those subtle flavours of star anise, and that noticeably creamy finish.
The nutty, almost almond like nose, also makes it one of the best smelling Vodkas you can find.
Free from flavouring, sugar, and any other additive, Grey Goose is distilled using a 5 column process, before being blended with demineralised limestone-filtered spring water from France's cognac region.
This specific way of making Grey Goose Vodka carefully balances the purity with the need for something much more approachable for the average alcohol drinker.
Considered the ultimate premium Vodka (although Belvedere drinkers put up a strong case for the contrary), Grey Goose is one of the easiest Vodkas to find at any given time. That's why you can grab a whopping 1 litre bottle (ABV 40%) from Dan Murphy's for less than $100.
---
LongLeaf Tea Vodka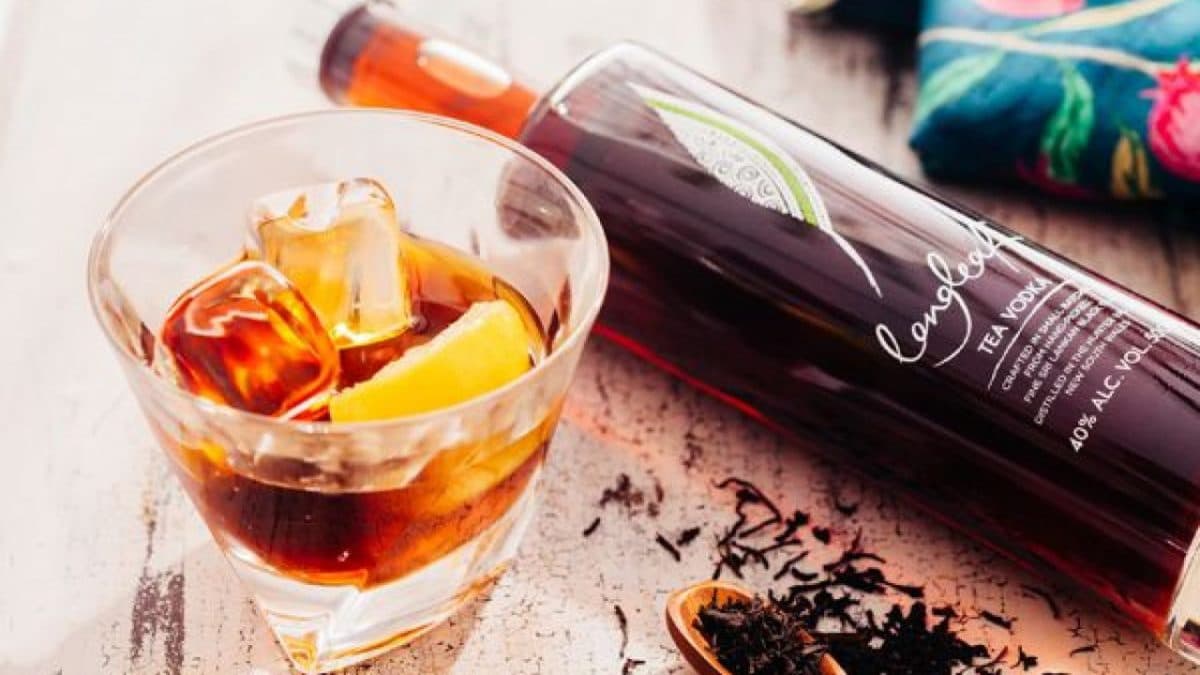 At the 2014 San Francisco World Spirits Competition, LongLeaf Tea Vodka took out the top spot in the very specific category of "best flavoured Vodka in the Asia-Pacific region".
While spirits winning awards is about as common as the cold, this 100% organic Vodka is easily one of the more unique bottles of flavoured Vodka you can find Australia.
---
---
LongLeaf Tea Vodka uses hand-picked Ceylon tea from Sri Lanka and infuses that into artisanal Vodka, made using pure rainwater from the Hunter Valley.
The focus on quality here is what gives that delicious smooth tea finish the potency it deserves, restrained but natural on the palate, avoiding the synthetic taste some lesser flavoured Vodkas tend to suffer from.
At 41% ABV, a 700ml bottle of this is going to be incredibly handy behind that makeshift home bar. At $70 per bottle, it's worth the price.
---
Beluga Noble Vodka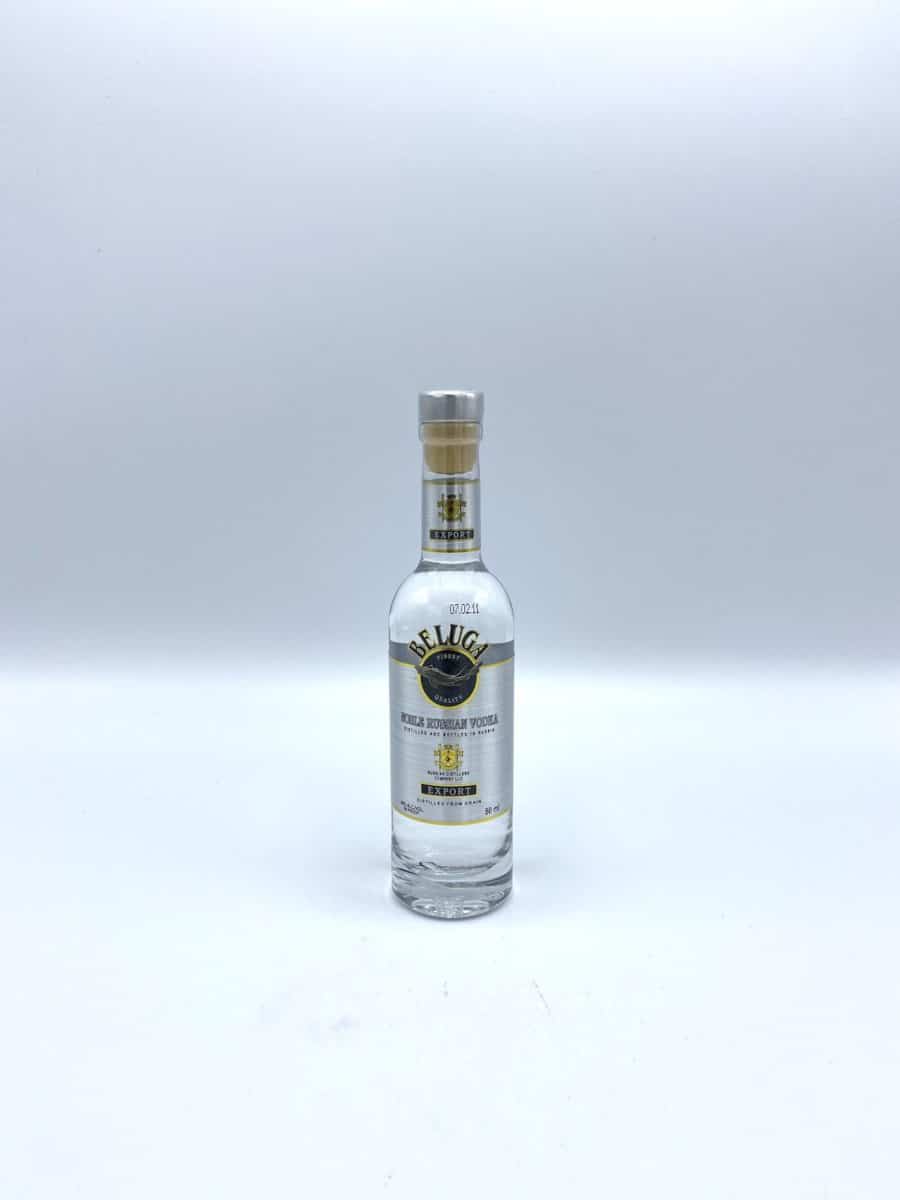 Another premium Russian Vodka on this list of the best Vodka brands you can buy in Australia. Beluga Noble is crafted in Siberia by the Mariinisk Distillery, taking full advantage of the unique terrior by using indigenous natural honey, oatmeal infusion, holy thistle, and vanilla to add more than just a touch of elegance to the taste.
After distillation, the vodka undergoes quartz sand filtration and a 30-day resting period to help smoothen out the complex recipe, resulting in one of the best tasting Vodkas that you'd ideally sip straight when it's spent some time in the freezer.
Expect a lot of flowers and wheat on the nose, but the intense palate is where this bad boy shines. Cracked pepper, a lot of spice, some charcoal, nuts, and lavendar, and a dry finish with some notes of dill and fennel – simply. lovely.
---
Fair Organic Barrel Aged Quinoa Vodka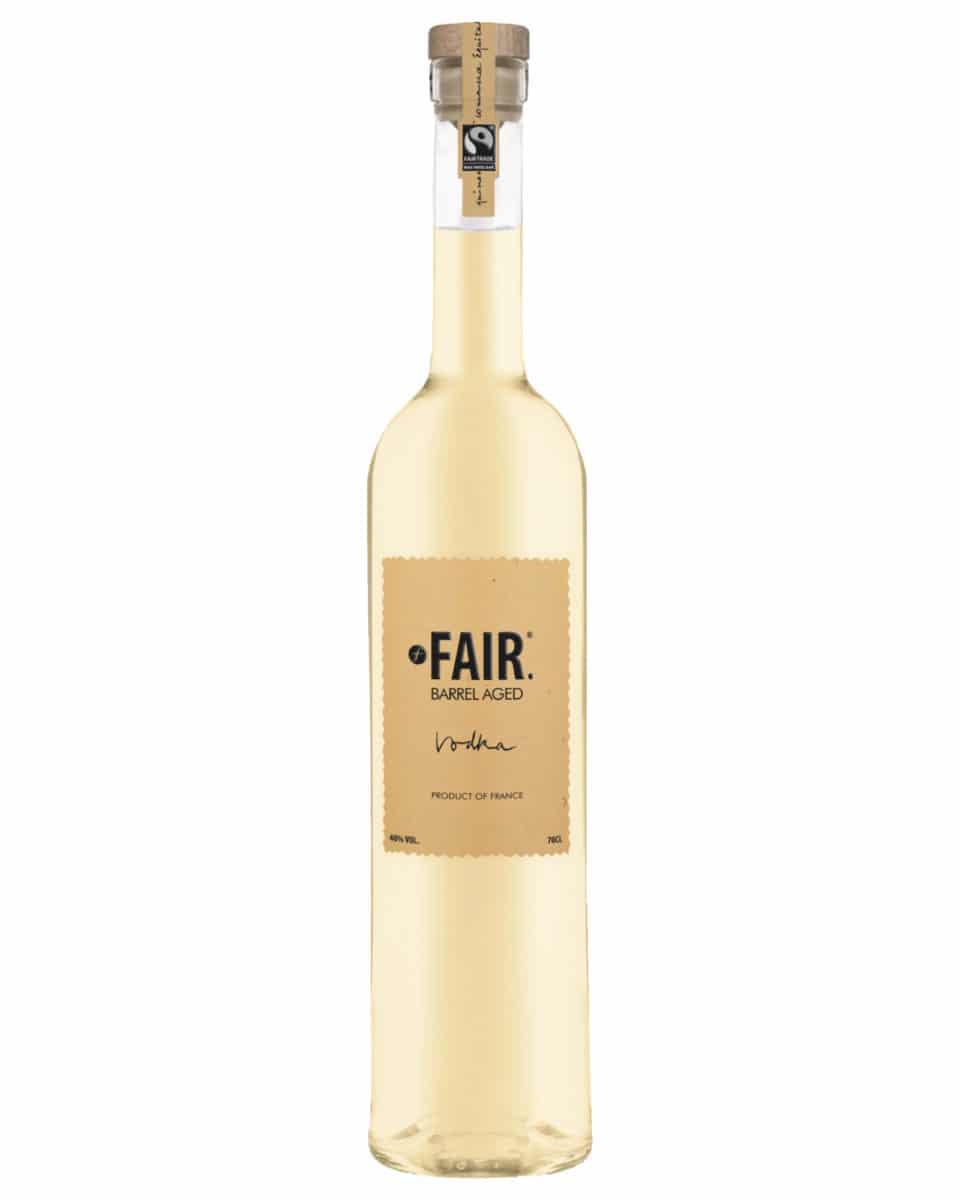 The original Fair Quinoa Vodka is good enough, and easily positioned as the best quinoa Vodka in the world. But the French distillery are best represented by their Organic Barrel Aged Quinoa Vodka, adding a bit of pizzazz and a whole lot of body to the original by aging it for 6 months in ex-Scotch Whisky barrels.
The oaky smooth addition to an already smooth palate plays nicely with those Bolivian Quinoa seeds, which are uniformly cultivated using the methods of organic farming.
---
---
You can expect a semi-sweet palate from this award winning Vodka, subverting what you'd usually expect from the liquor by putting forth those really sweet, creamy, sponge cake like notes and blending those with mild white pepper and lemon tart aromas. Well worth the price.
---
Haku Vodka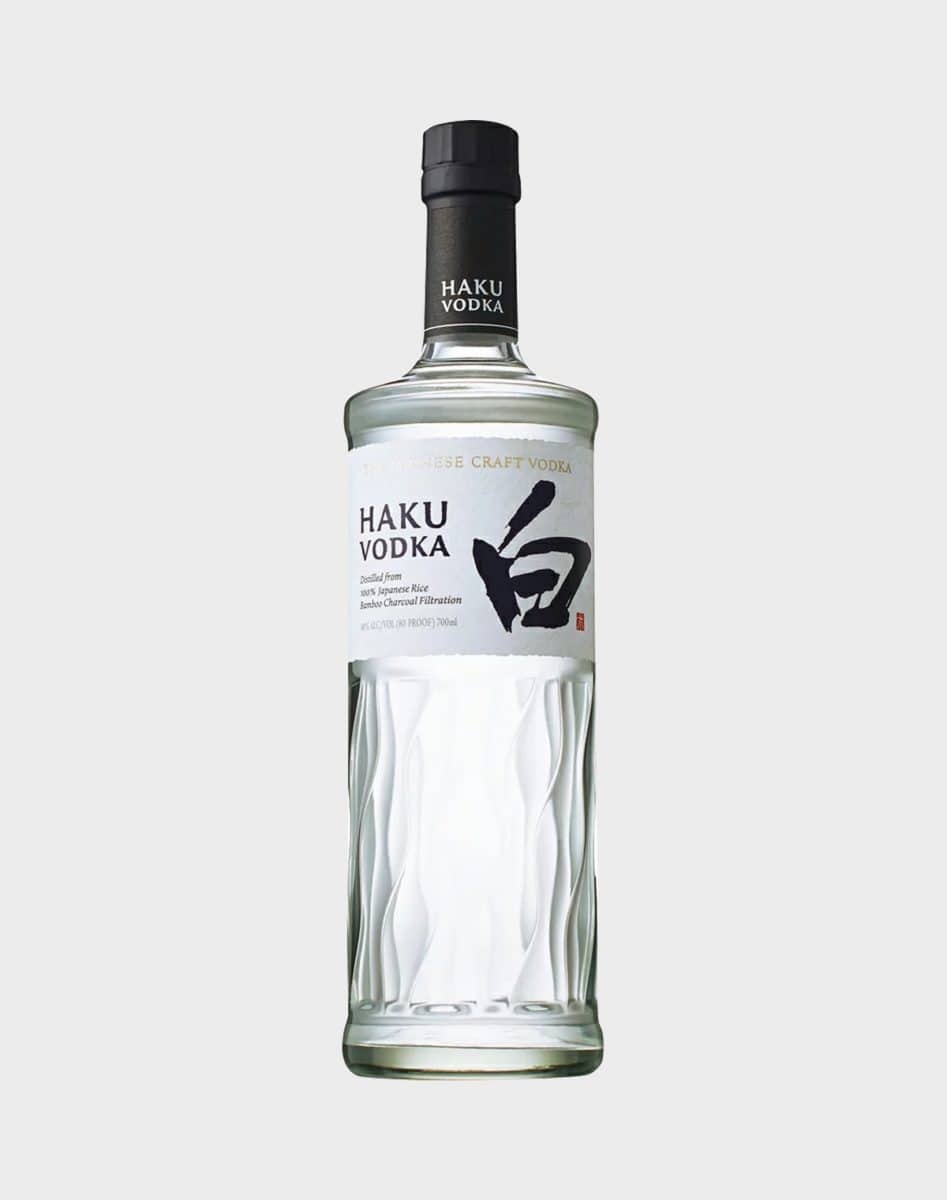 Owned by Suntory, Haku Vodka won't exactly see Vodka snatch the crown of Japan's most favoured spirit (that, of course, belongs to Japanese Whisky now), but it puts up a good fight.
Using Japanese white rice, as opposed to the usual potato, corn, or wheat that Vodka traditionally uses, Haku Vodka is put through a method of bamboo charcoal filtration that gives it a soft, round, and subtly sweet flavour that's consistent from the nose to the finish.
Given it's made using rice, it may remind you slightly of some sake on the nose. But make no mistake, this is most definitely a Vodka – and one of the best brands an Australian can find at that.
The fact that its charcoal filtered also means you can expect a lot of pleasantly subtle sweetness on the rounded finish, which along with the floral aromas left by the rice, is one of the defining qualities that make Haku Vodka stand out on the market.
---
Ciroc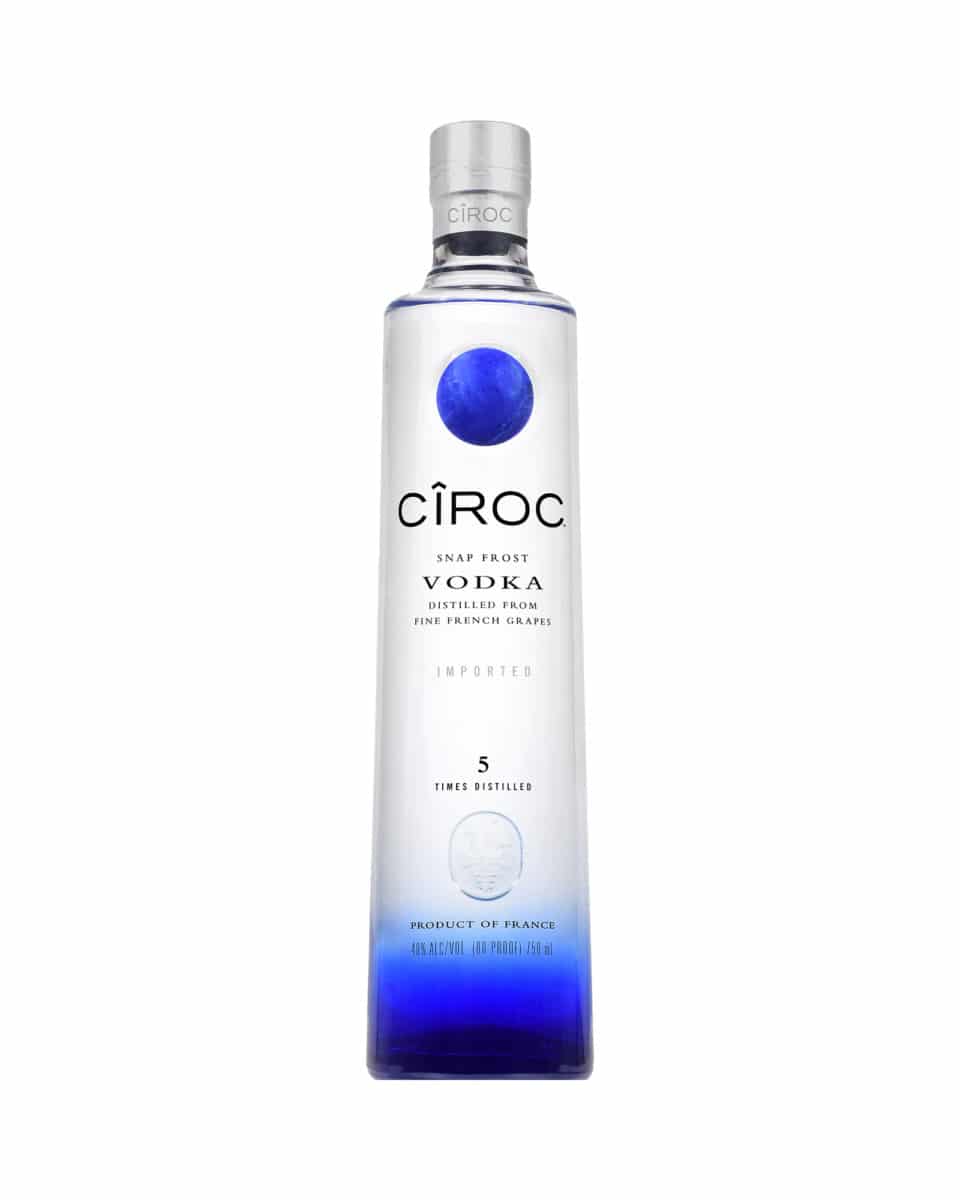 It's not just a relentless marketing campaign from P Diddy that has positioned Ciroc as one of the most popular Vodkas in the world, it's the unique way in which it's made. Instead of something like potatoes or wheat, Ciroc Vodka uses two snap frost grapes, one being Mauzac Blanc from the Gaillac region from France, and the other being Ugni Blanc from the Cognac region.
With fermented grape juice, Ciroc is then distilled five times. It's a profile that's gotten over so well that the Diageo brand now boasts what is easily the biggest range of Vodka out there. You can get all types of flavours of Ciroc Vodka thanks to the adaptive process, but the best will depend on what you want to use it with.
Peach Ciroc is considered the best flavour, but Apple Ciroc is king when it comes to simply mixing it with a bit of cranberry juice. Grab some of that Pineapple Ciroc is you want to give your cocktail more of a creamy base.
---
Crystal Head Vodka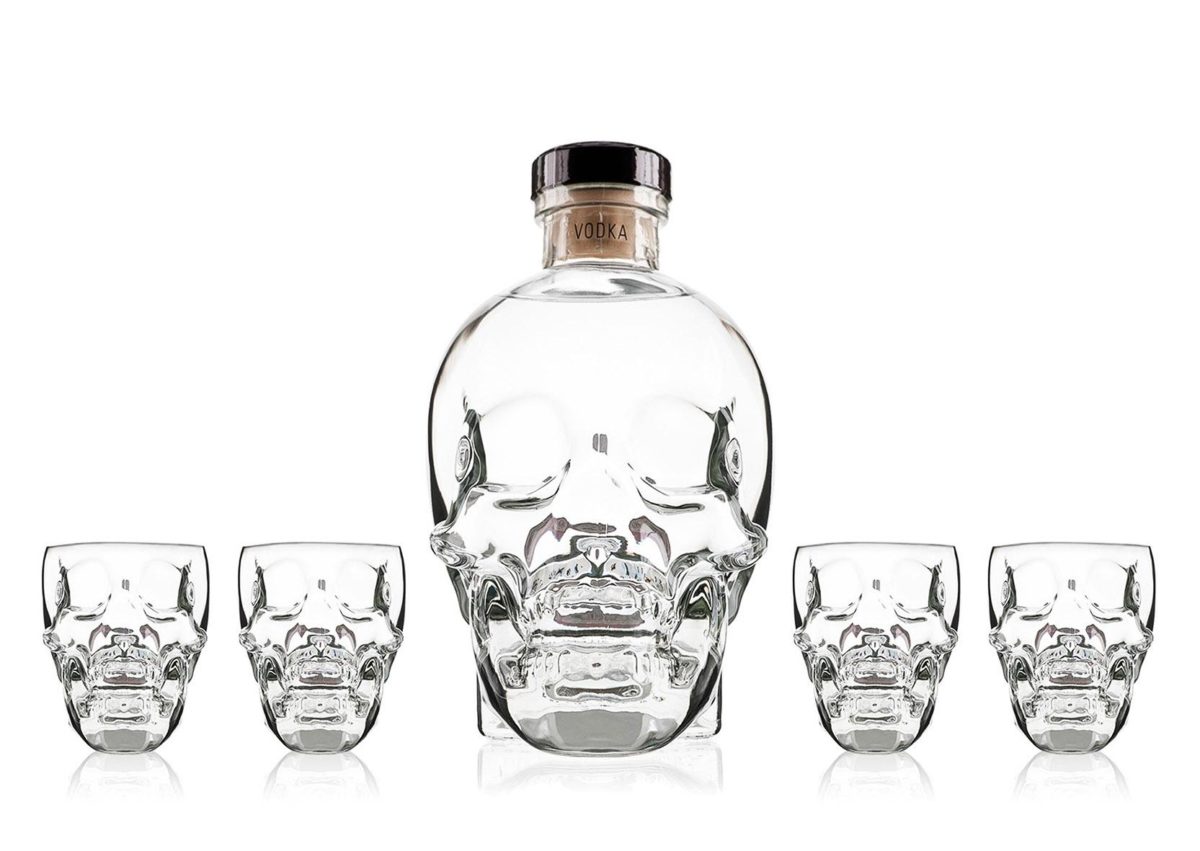 Any liquor shelf would be remiss if it didn't have a bottle of Crystal Head Vodka sitting on it. That distinctive skull shape bottle is more than just a big brands way of standing out on the market, given this Newfoundland Vodka is 4-times distilled from peaches and cream corn.
After being filtered through Herkimer diamonds, Crystal Head Vodka is given a tough grainy palate with pepper and spice, starting off strong but finishing quite soft and warm. That solid, pure taste goes far in satisfying the more hardy of Vodka fans, but still remaining approachable enough to Gin and Whisky drinkers typically favour the alcohol.
As a brand, Crystal Head was co-founded by Dan Aykroyd and fine artist John Alexander, and has since become one of the better celebrity owned alcohol brands on the market. At 1.75L, Crystal Head Vodka also offer the biggest bottle of Vodka you can find.
---
Absolut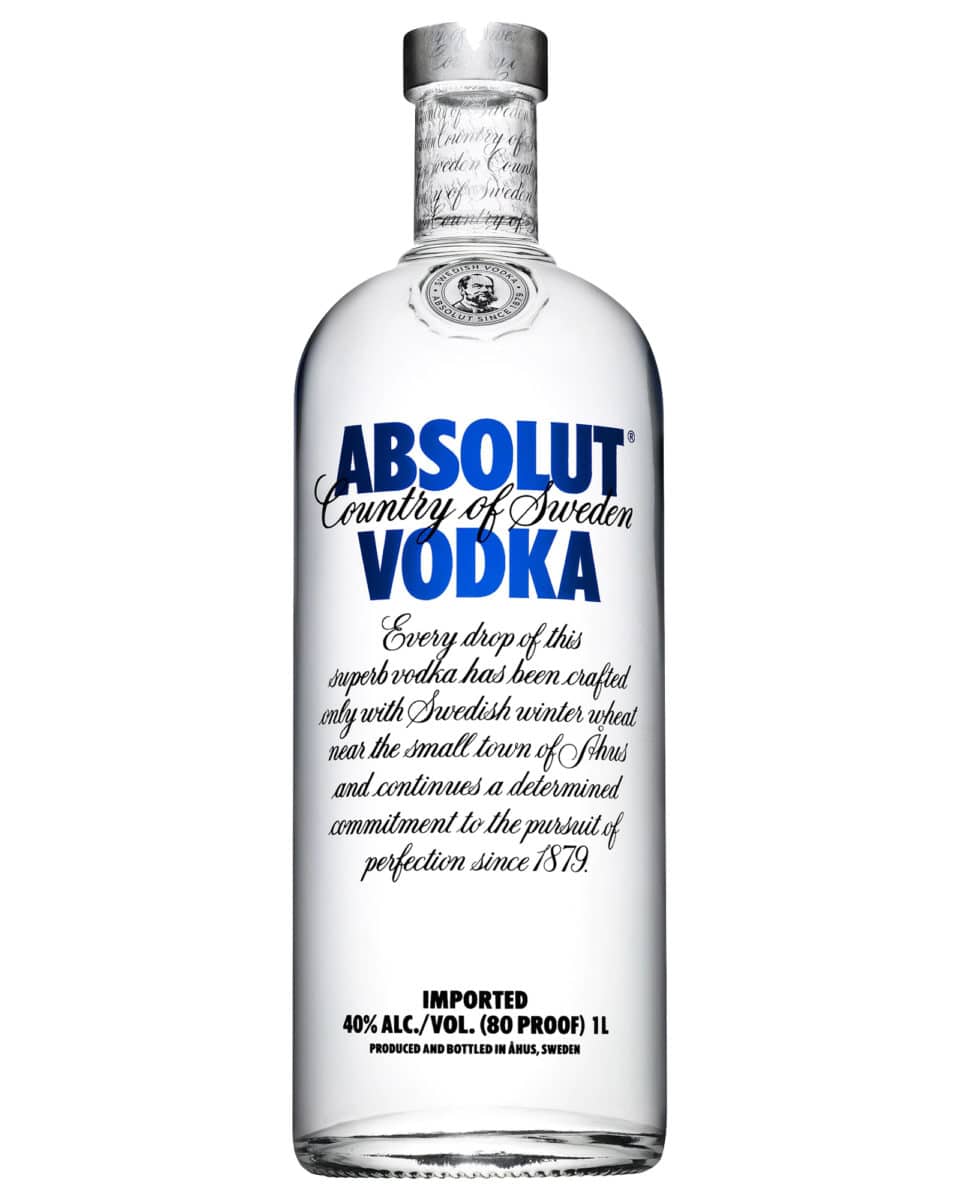 Out of all the best known Vodka brands in the world, Absolut is one of the most reliable. Produced in the Swedish town of Ahus using winter wheat, it's a pioneer as far as premium Vodka goes and only lifts the pure original far enough to balance the divisive traditional taste with something much more approachable and mixology friendly.
You won't get much from the nose here, but the palate of Absolut Vodka typically brings in some soda vanilla and liquorice as it races towards the finish of tough peppery spice. Ideal for a Gimlet or Bloody Mary, Absolut is a top choice for those looking for Vodkas that are adaptable and affordable.
If you want to lift your game a bit higher, go for Absolut Kurant, which adds a bit of tart blackcurrant notes to the palate and finishes off much smoother than the original Absolut.
---
Manly Spirits Marine Botanical Vodka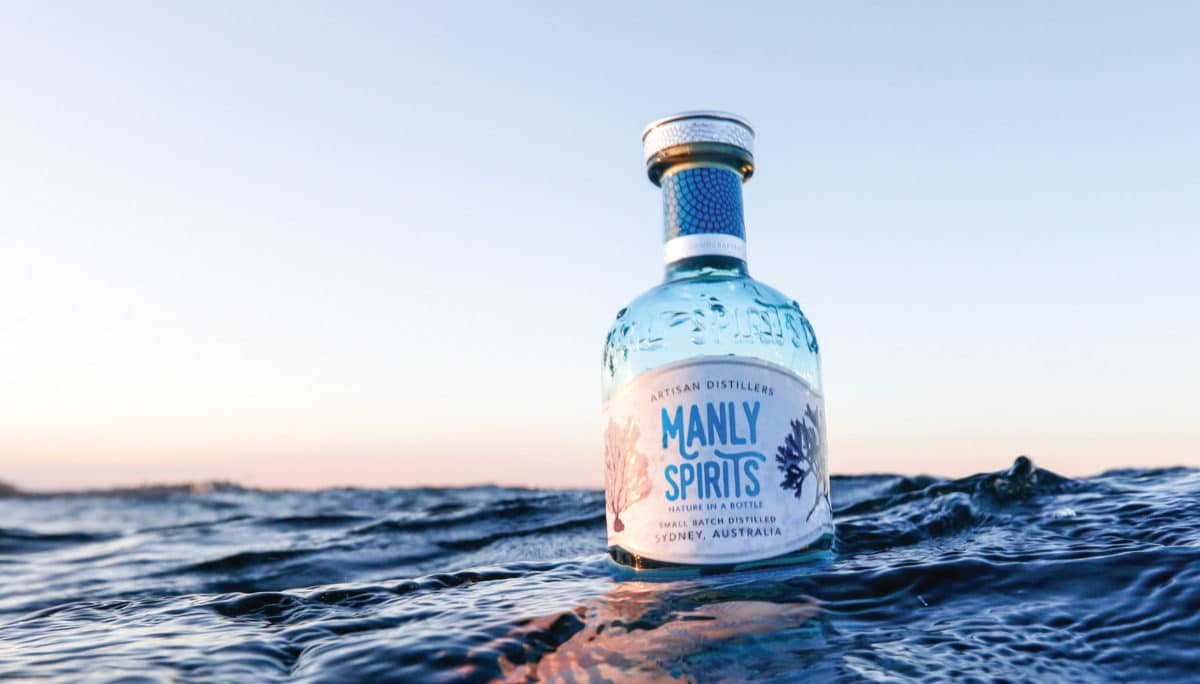 At 41.6% ABV, this Australian Vodka is one of the strongest on this list and will without doubt put some hair on even the most unproductive chest. It's distilled like a gin, although Manly Spirits obviously don't use any juniper when cobbling together this craft Vodka, intended to reflect the Australian beach culture around which it was born.
Yeah, I know. Vodka and beach may sound like a bit of a tall tale, but there's reason for that. Manly Spirits use locally foraged beach cast kelp and sea parsley to help distinguish the Australian Vodka, bringing a little bit of a botanical approach to the alcohol and giving it a nice balance of umami flavours on the palate.
That means it works best in a Dirty Martini, or simply poured neat over some ice straight after spending a bit of time in the freezer. If your local restaurant was smart, they'd recommend pairing this smooth Vodka with some Sydney Rock Oysters. It just may well be, as far as purity goes, the best Vodka that's made in the country.
---
Archie Rose Distilling Co. Original Vodka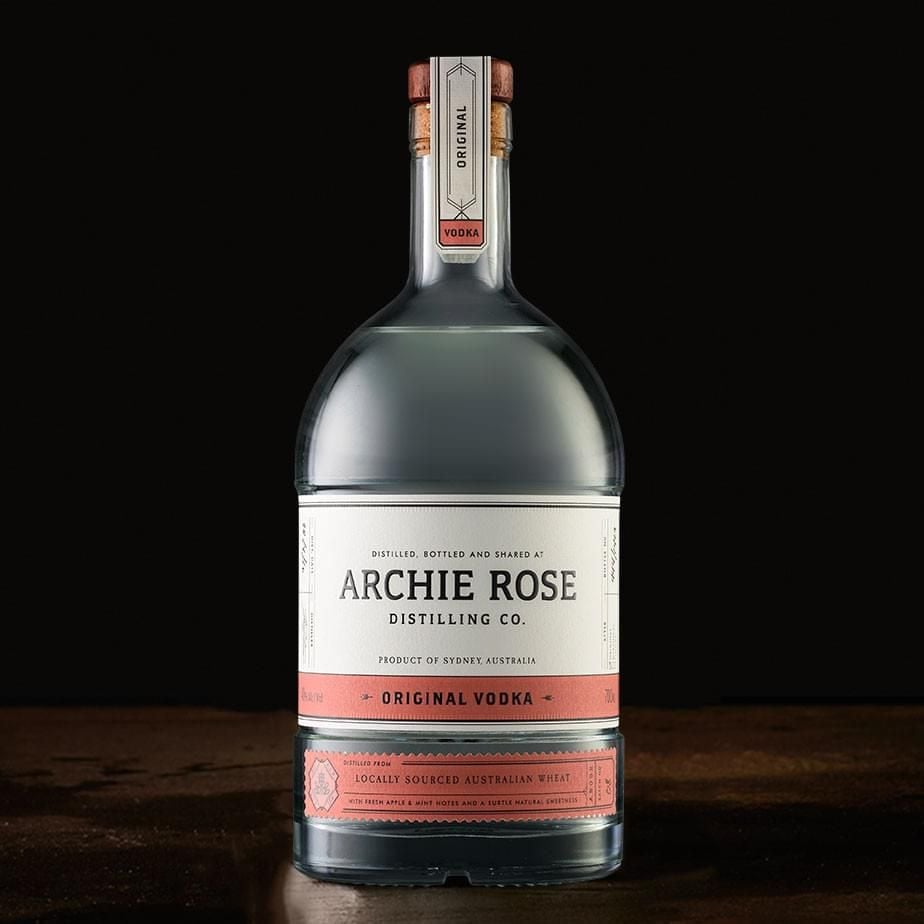 Even though Manly Spirits may have got it locked for the best Vodka in Australia, fellow Sydney distillery Archie Rose puts up a thought fight.
Their Original Vodka has won more awards, after all, including taking out the World's Best Vodka category at the Hong Kong International Wine & Spirit Competition, and being named Australia's Best Vodka at the Global Vodka Masters in London.
Those crisp apple and mint notes may have something to do with this Vodkas illustrious appeal, worked up by Archie Rose with an infusion of botanicals intended to bring a bit of natural sweetness.
Original Vodka is made using twice carbon-filtered Sydney water and pure Australian wheat, creating a nice base for those fruitier flavours which, like LongLeaf Tea Vodka, taste incredibly natural as opposed to overly dense and synthetic.
---
Hartshorn Sheep Whey Vodka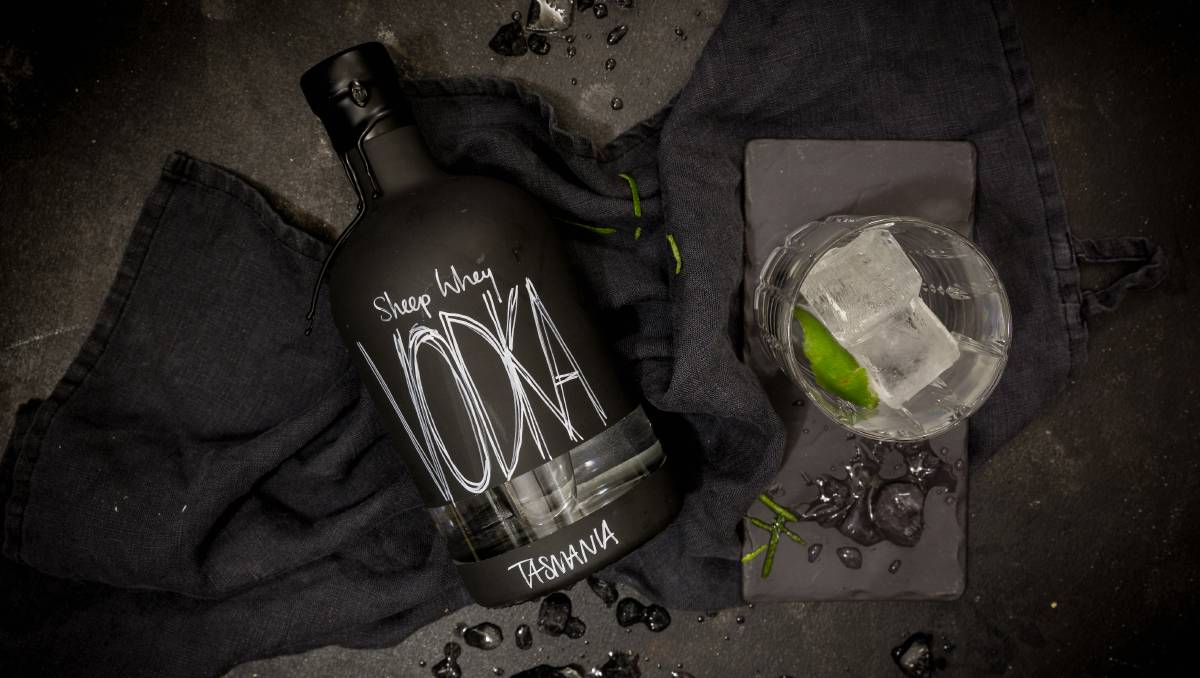 Rounding out this list of the best Vodka and Vodka brands that you can find in Australia, is Hartshorn Sheep Whey Vodka from Tasmania. Along with Archie Rose above, it's one of Australia's most awarded Vodkas, and even got a lick in as the World's Best Vodka (at the World Vodka Awards in 2018).
Hartshorn Distillery, in Birch's Bay, are fairly specific when it comes to their flagship product, which sit alongside Australian whisky and gin. They only take the best 10 percent of each distillate for the small batch Vodka, bottling the double-distilled, unfiltered alcohol in these gorgeous smoky black bottles that look great on the shelf.
As for the palate, expect a bit more brown sugar on the nose next to those floral notes, flowing through to a palate of apples and pears and rounding out with a bit of spice. It's more complex than a traditional Vodka, so consider it a new-age take that has well and truly put the country on the map and helped stamp Australian Vodka as a category that's just as viable and deserving of respect as Polish Vodka and Russian Vodka.
---
Best Vodkas – Frequently Asked Questions
What are the best Vodka cocktails?
The best Vodka cocktails to make include the classic Gimlet, a Vodka Martini, a simple Vodka Lemon & Lime, Bloody Mary, and the legendary Moscow Mule.
What is the most premium brand of Vodka?
The most premium brands of Vodka include Grey Goose, Belvedere, and Beluga.
What is Australian Vodka?
Australian Vodka is a fairly new category on the market and includes LongLeaf Tea Vodka, Vodka O, Hartshorn Sheep Whey Vodka, Manly Spirits Marine Botanical Vodka, and Archie Rose Original Vodka.