There's nothing quite like a good underdog story, and that's exactly what we've got with the recent success of the Bladnoch Distillery. Following a period of hiatus the stills returned to operation in 2017, but this year the distillery is releasing its oldest expression to date in the Bladnoch 30 Year Old, offering all the complexity you'd expect without the price tag.
As a quick trip down memory lane, Bladnoch first opened its doors in 1817 when the McClelland family started producing whisky in the Lowlands region of Scotland for the first time, paving the way for no less than 18 different distilleries that are active today. While Bladnoch was the oldest, the likes of Auchentoshan, Glenkinchie and the Annandale Distillery have all come to call the Lowlands home over the decades.
Despite once being one of the largest producers of quality whisky in the Lowlands area, Bladnoch was bought and sold a number of times over the last half-century, before being purchased by the Aussie yoghurt mogul David Prior in 2015. It took two full years to renovate and restore the distillery to an operational level, but just in time for the 200th anniversary of Bladnoch, it started making single malt once again.
---
---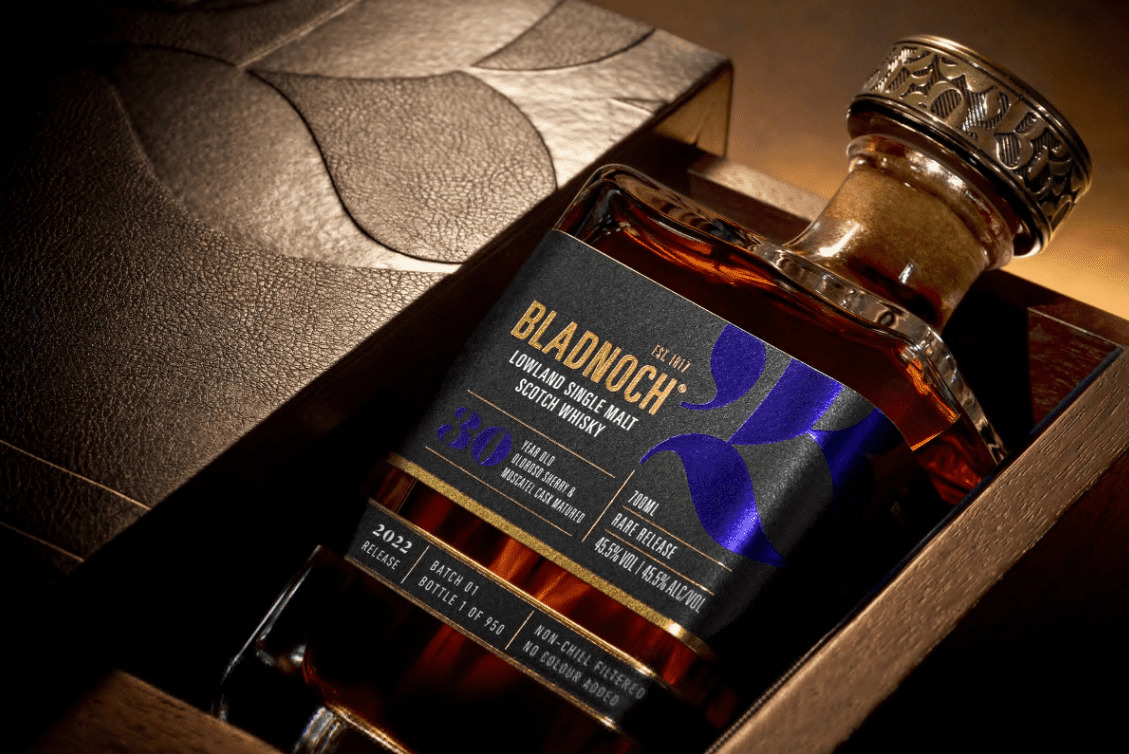 RELATED: Bladnoch Vinaya Is The Legacy Distillery's Biggest & Most Unique Single Malt In Years
In the near half-decade that has passed since, Bladnoch has created a number of special single malt drops, including the award-winning Bladnoch 10-Year-Old and the Bladnoch Samsara. However, the latest feather in the cap of the pioneering distillery is the Bladnoch 30-Year-Old, which has been matured in a combination of Oloroso sherry and Moscatel casks.
The rare single malt presents floral notes of dried apricots and nutmeg, while the palate delivers almond, marzipan and Seville oranges. Boasting a natural colour, the 45.5% ABV bottle finishes with light fruit and hints of cracked black pepper.
"Our 30-Year-Old was designed to showcase the pinnacle of our range with the unique combination of Oloroso and Moscatel casks," said Bladnoch's Master Distiller Dr Nick Savage. "This unique cask combination, rarity, and character, will inspire our future whisky making for many years."
The Bladnoch 30-Year-Old is a limited bottling of 950 units, each of which arrives with an RRP of $1,900.