As usual, there's a punchline somewhere here that seems to be escaping me; something about needing coffee to perform and this contraption being modelled after an actual engine. In any case, Super Veloce has gone ahead and released the Espresso Veloce RS Black Edition – an espresso coffee machine that's modelled after a Porsche 993 air-cooled flat-six engine.
It's bold, mechanical, and nothing short of high-art. Even better, it's art you can appreciate in a more tangible sense, given it actually produces something you can physically consume. Though even if it didn't churn out espressos, it could very well be a display item in your lounge room (akin to a certain decorative F1 steering wheel or Pagani room divider).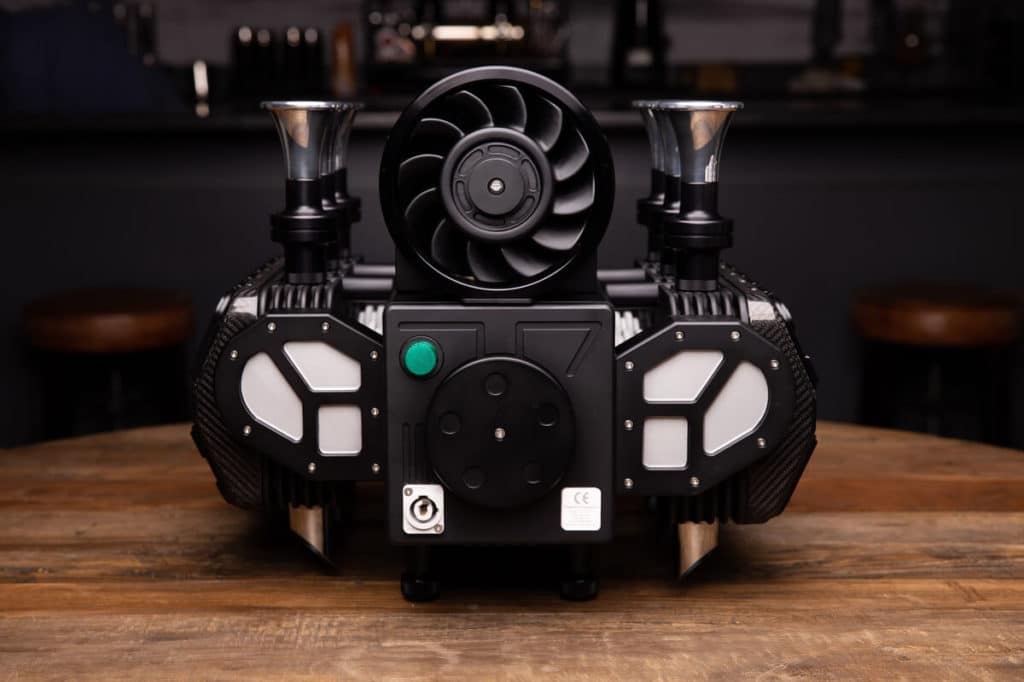 The Espresso Veloce RS Black Edition owes a great deal of its aesthetic to the materials – titanium, carbon fibre, and surgical-grade stainless steel; and just to make it even cooler, this next-level coffee machine has been handcrafted.
---
---
So how much will one of these luxurious tributes to Porsche set you back? As of right now, €10,200 (AU$17,182). This price, however, may face an increase over time due to the Espresso Veloce RS Black Edition being limited to just 993 units.
Find out more over at superveloce.co.
RELATED: The 12 Best Coffee Machines In Australia For Home Baristas