Don't let anyone tell you otherwise – there's nothing unmasculine about enjoying a sweeter alcoholic beverage. In 2019, masculinity can mean whatever you want it to mean.
Either way, Jack Daniel's has just made it easier to enjoy your fruitier flavoured drinks with less judgement from your mates with the launch of their new Tennessee Apple Whiskey.
Why the sudden release of a flavoured whiskey, you ask? Well according to Jack Daniel's Global Director, Casey Nelson, there's never been a better time.
---
---
"The past eight years, the flavoured whiskey category has really continued to explode and show some very impressive growth," says Nelson.
"And Jack Daniel's has played a big part in that, starting with the launch of Jack Daniel's Tennessee Honey back in 2011."
In the US alone, it has been reported that flavoured whiskey is currently "bigger" than flavoured vodka.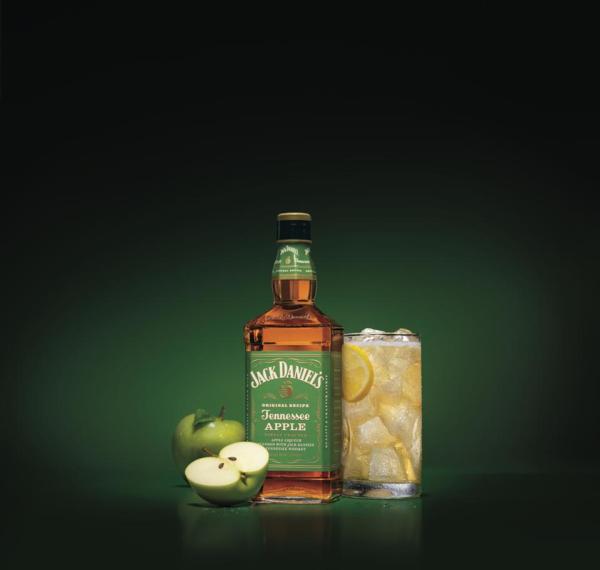 "It's been about five years since we released something new in the space and we felt like the timing was right for us to offer our friends of Jack a new way to enjoy Jack Daniel's."
Jack Daniel's Tennessee Apple Whiskey is 35% ABV and is recommended to be served chilled, neat, or in a cocktail. And for any of you concerned about whether it's up to scratch on the old palate, fear not. This combination of apple with "warm caramel and toffee" followed by a "rich and smooth" finish (with just a hint of toasted oak) is sure to do the trick. But don't just take our word for it…
"Tennessee Apple couples the character of our Jack Daniel's Tennessee Whiskey with the taste of crisp, green apples," says Jack Daniel's Master Distiller, Jeff Arnett.
"It's like a freshly picked apple in a glass of Jack."
---
---
But the only way to know for sure is to try it yourself. So go forth and report back with results in the comment section.
Jack Daniel's Tennessee Apple Whiskey is currently only available in the US. Fingers crossed this one makes it onto the shelves of your local Dan Murphy's soon!
RELATED: The Difference Between Cheap & Expensive Whisk(e)y.