A rare fifty-year-old Japanese Yamazaki whisky has just become the most expensive bottle of Japanese whisky ever sold. At a price of $468,195 AUD, this latest acquisition shatters the previous record set in May (of this year) by $42,137 AUD.
The auction took place in Hong Kong during the Bonhams Whisky Sale a week and a half ago. The initial projections for this particular bottle were between $313,008 AUD to $417,347 AUD before going home to an anonymous bidder for the significantly higher aforementioned price. Someone obviously wanted this bit of single malt quite badly…
"This new world record for a bottle of Japanese whisky — just a few months after we set the previous one — and the world record we set for Scotch whisky in May demonstrates that the auction market for single malt whisky is in good health."
The previous record set in May of this year occurred with the auctioning of a Karuizawa 1960 – a fifty-two-year-old bottle dubbed "The Dragon". "The Dragon" was sold off for $426,057 AUD as the high-priced successor of another bottle of Yamazaki which fetched a respectable $408,135 AUD.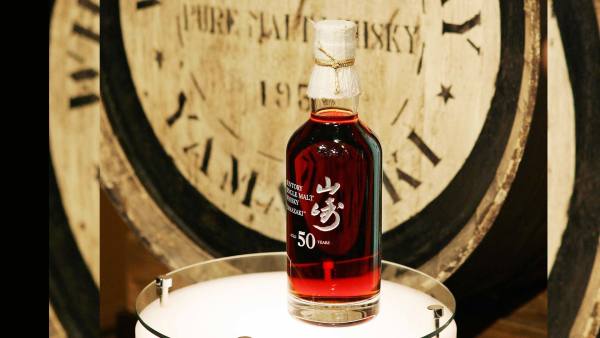 How long before the next record is set?
Related: Yamazaki Whisky annihilates expectations at Hong Kong auction fetching $371,000.