If unique and exclusive whiskies are your kryptonite, then we've got some bad news for your bank account.
Islay Scotch whisky distillers, Laphroaig, have begun releasing an annual dram of legacy-inspired whisky, one to sure tickle the tonsils of any Laphroaig fans across the world.
The inaugural release is titled Book One: Unique Character, and is a tribute to Ian Hunter, the youngest member of Laphroaig's founding Johnson family and a polarising individual of the early 20th-century Scotch whisky industry.
---
---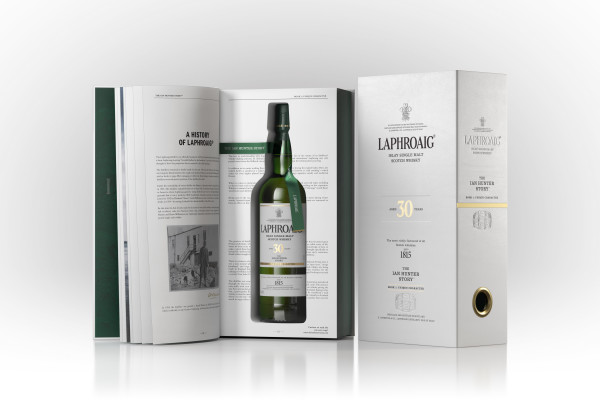 Only 400, 9L cases will be produced globally of this rare 30-year-old whisky, which represents everything that is traditional about Laphroaig today. This whisky is matured solely in ex-bourbon barrels as a tribute to Hunter, who was successful in selling Laphroaig to America during prohibition by leveraging the spirit's unique character so it could be sold for medicinal purposes.
The limited-edition whisky is available at selected retailers from the end of January for an RRP of $2,000 AUD. Book Two will be released in 2021.
RELATED: Laphroaig's 10-Year-Old Whisky Will Part A Room Like The Red Sea