Australian cricketing legend and former captain, Ricky Ponting, has just decided to try his hand out in a slightly different venture. Apparently unsatisfied with just being the most successful captain in international cricket history, the man himself has just launched Ponting Wines – a label in which he serves as more than a namesake alone.
Ponting has collaborated with the award-winning Australian winemaker, Ben Riggs, in a partnership that has been "forged to celebrate their dedication and achievements." Each wine apparently reflecting Ponting's remarkable; carefully crafted on Riggs' part to ensure the product's flavour, structure, and complexity are of the highest quality.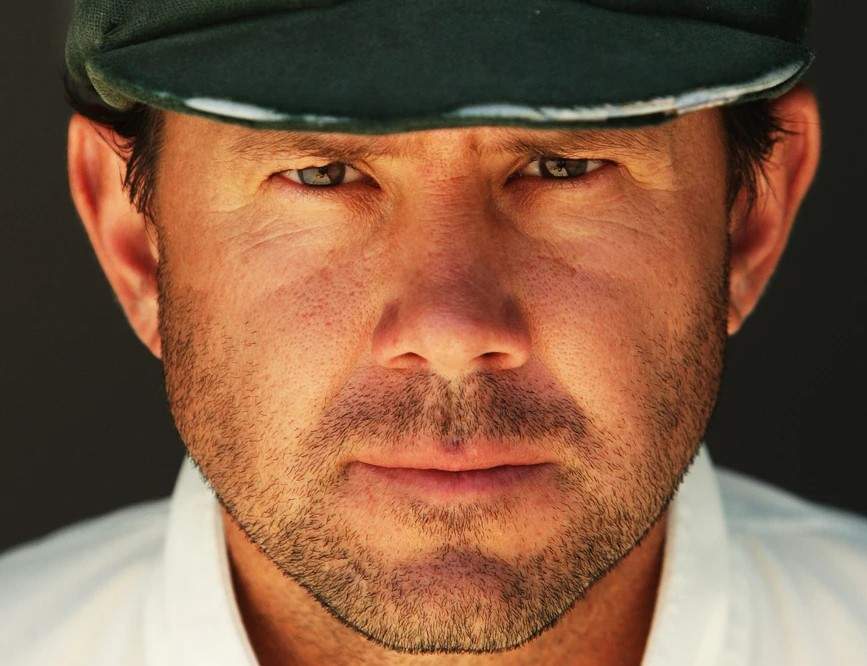 "Ben and I spent time together in South Australia and travelled to Northern Tasmania to personally select this range of wines," Ponting reveals on the official website.
---
---
"We are proud to bring to you our first release under the Ponting Wines label, with more exciting wines coming on line soon."
The wines currently available are as follows:
Ponting "The Pinnacle" McLaren Vale Shiraz 2017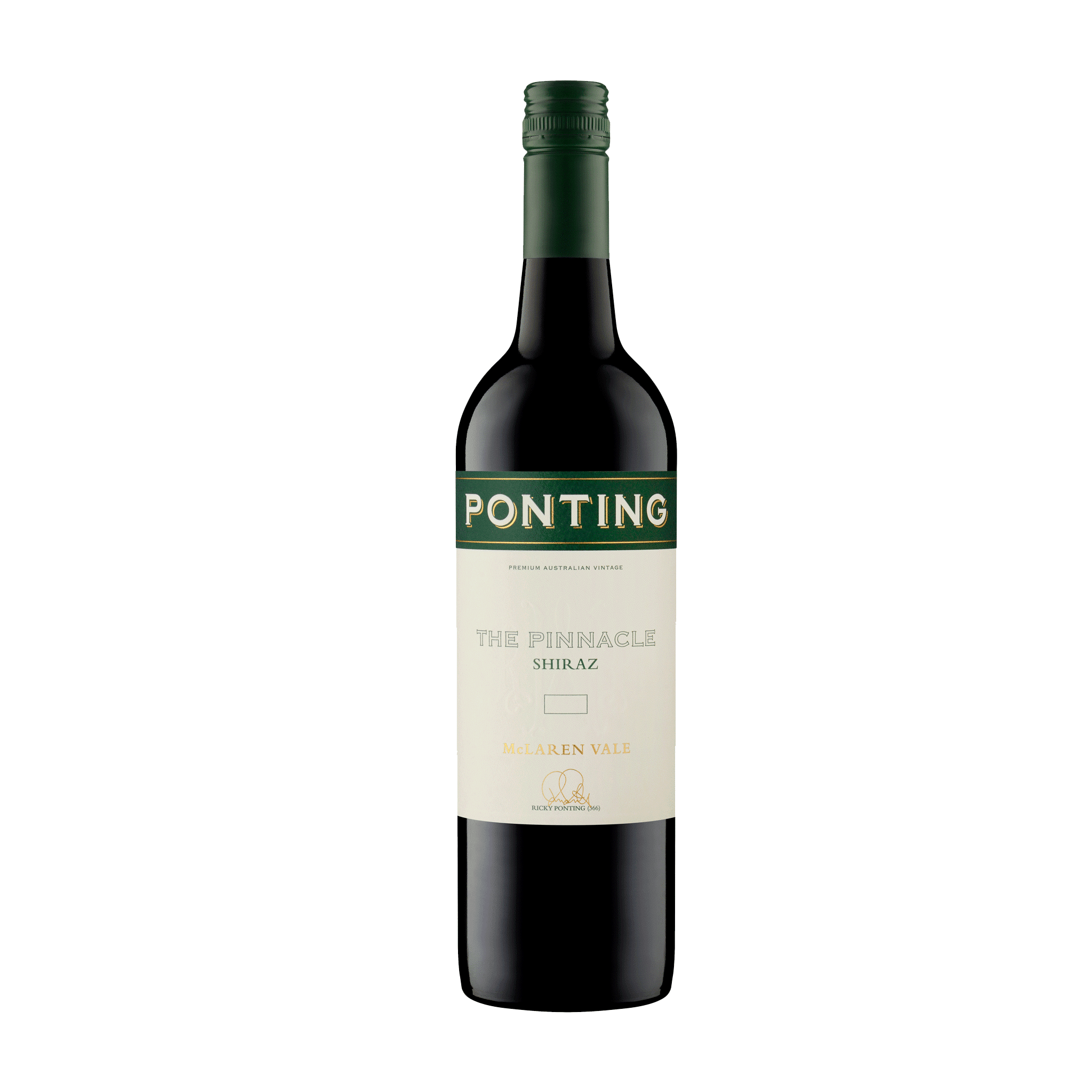 "This wine honours the most famous of all cricket battles, the Ashes. Ricky's career against England was uncompromising, with no quarter asked or given of his opponents. From 35 tests played, he captained 18, scored eight centuries and 2,476 test runs.
Distinctive McLaren Vale characteristics shine through The Pinnacle. Sweet, soft, warm tannins whilst the palate is rich berry fruits, black pepper,nutmeg and cloves. A big, rich and complex Shiraz, with finesse, texture and elegance. This wine pays homage not only to McLaren Vale, but to the pinnacle of the cricketing world, the Ashes."
amazon.com.au – $28 a bottle
Ponting "Close of Play" Langhorne Creek Cabernet Sauvignon 2018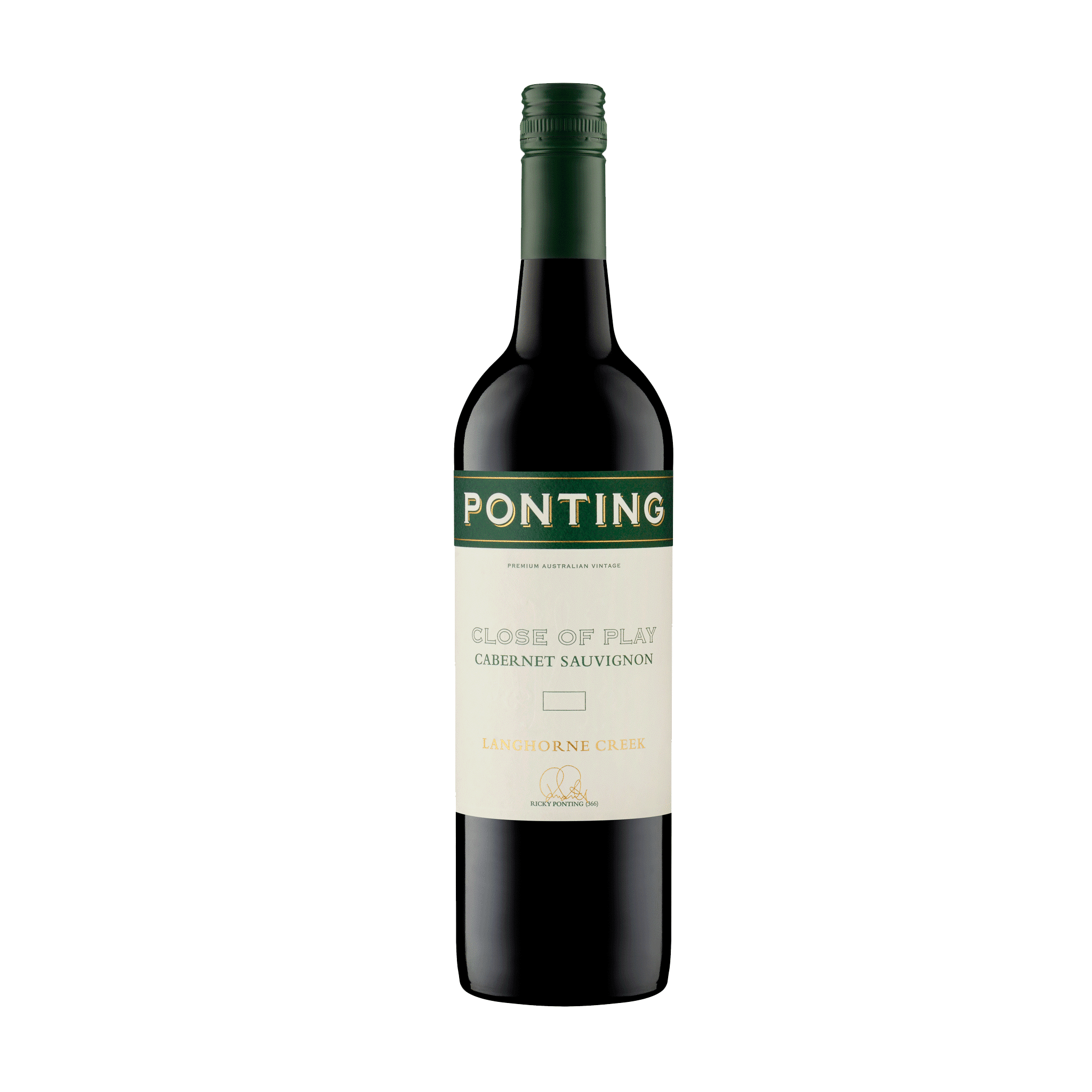 "Raising a glass with team mates at the close of play, when the game was done and the crowd was gone, they were the special moments."

– Ricky Ponting
"This is a wine that honours that tradition and is the perfect 'finale' for any get together.
---
---
"Soft and silky in style, this wine shows generous red berry fruits with touches of mint and clove. Langhorne Creek is famous for wines of pure drinking enjoyment and this is a wine of great character and style."

– Ben Riggs
The 2018 Langhorne Creek vintage was excellent. Cabernet Sauvignon was particularly strong, with moderate yields and excellent quality."
amazon.com.au – $28 a bottle
Ponting "Mowbray Boy" Tasmanian Pinot Noir 2019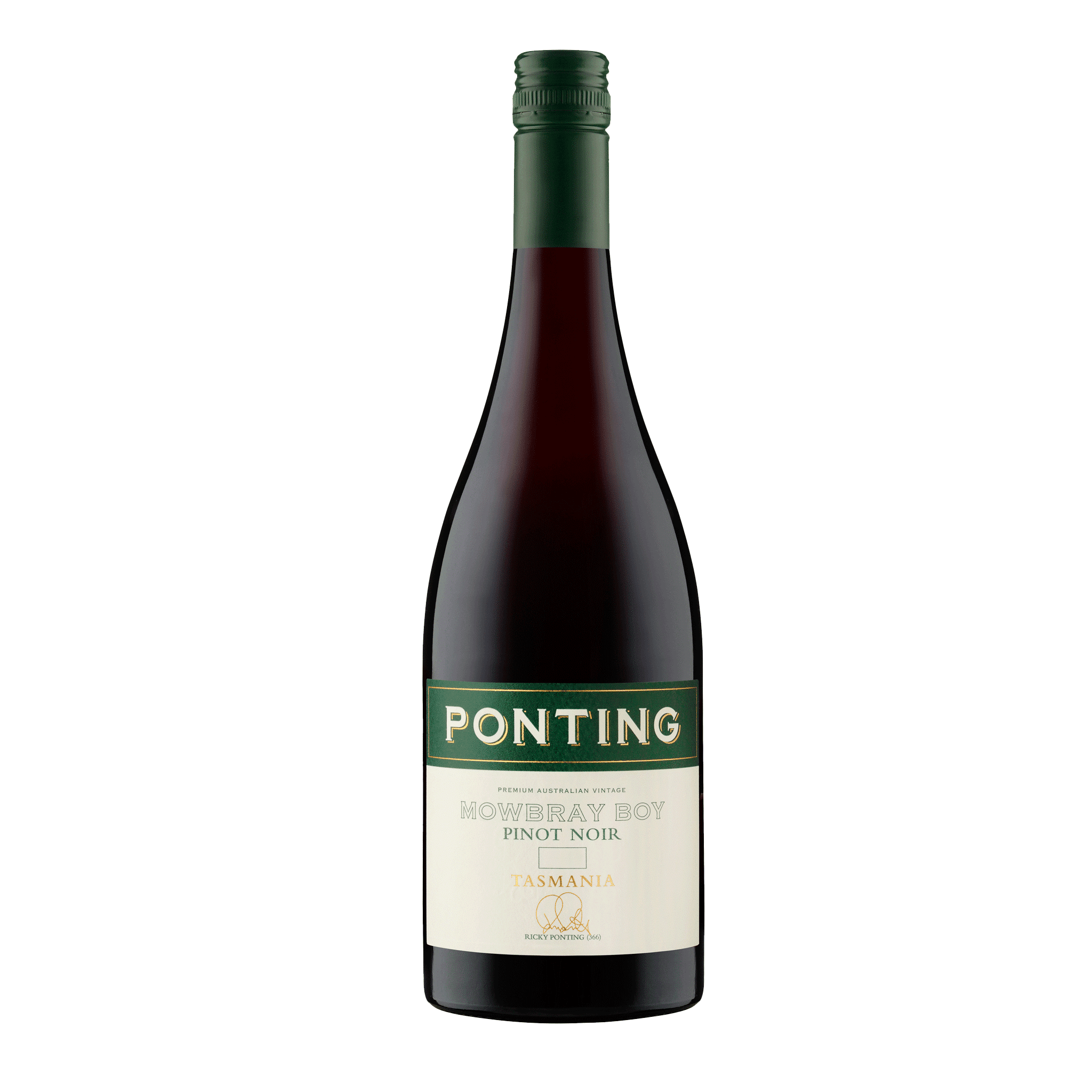 "Ricky and Ben travelled the Tamar Valley in Tasmania, near where Ricky spent his youth to personally select and blend this wine.
The Tamar Valley is located in the north of Tasmania, a cool climate wine region synonymous with Chardonnay and Pinot Noir. A diverse region influenced by the Tamar River, with rich and fertile soil, and gentle rains that arrive from the Southern Ocean. A renowned region for producing exceptional quality wine.
This Pinot Noir showcases typical Tamar Valley characteristics of savoury spicy red cherries. An unctuous palate with bright crunchy fruit, savouriness, and dripping with ripe strawberries. It's a fine, elegant, structured wine that will have you salivating just thinking
about it."
amazon.com.au – $30 a bottle
Ponting "Pioneer" Tasmanian Chardonnay 2019 [Coming Soon]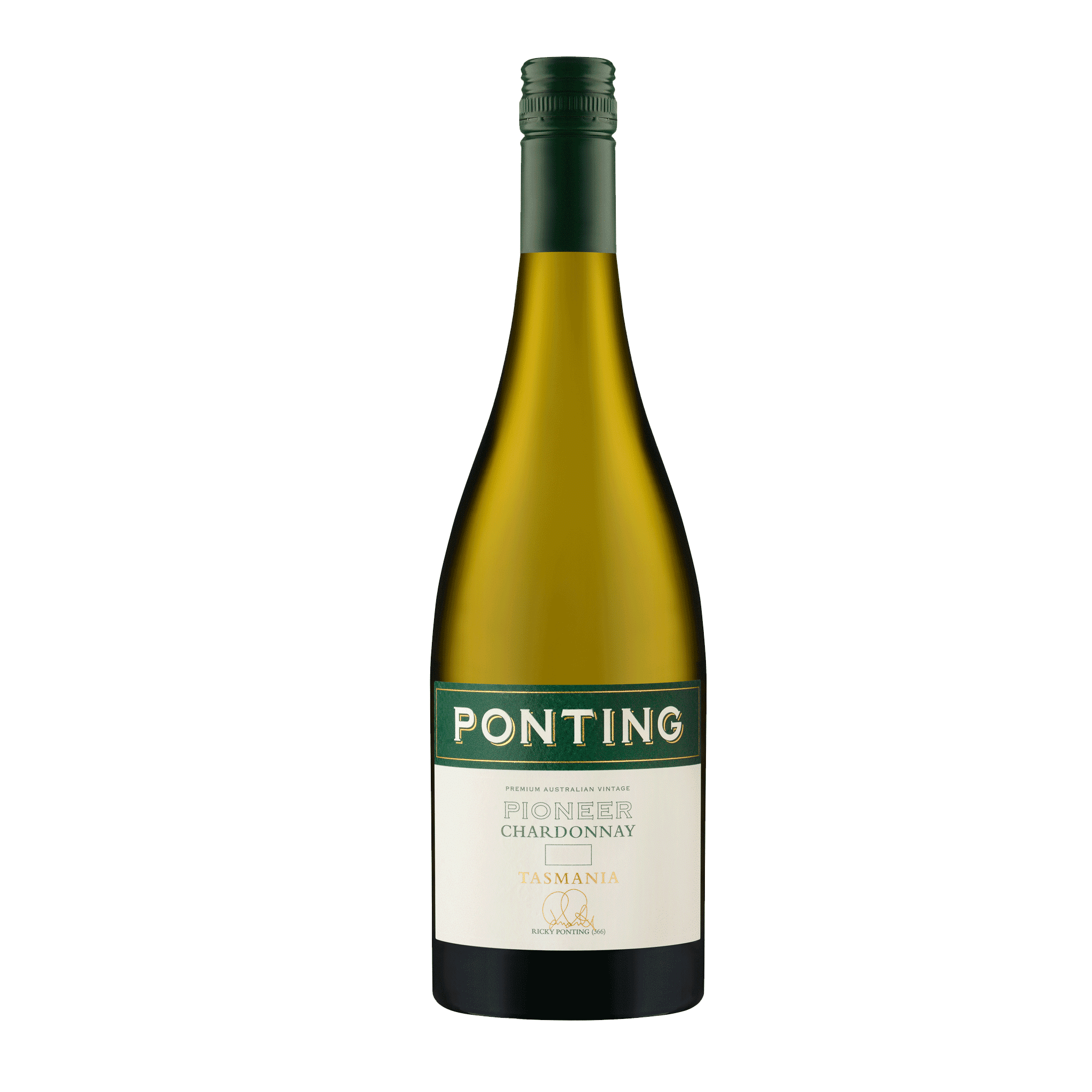 "Ricky and Ben travelled the Tamar Valley in Tasmania, near where Ricky spent his youth to personally select and blend this wine. We have only just finished bottling this wine and it will be ready for your enjoyment soon."
---
---
Check it out here – $168 per 6 pack
Find out more over at threekingswinemerchants.com.au.
If you liked the sound of this, be sure to read up on Snoog Dogg's wine collaboration with Aussie winemakers – 19 Crimes.