Newtown may be best known for hipsters, uni students, and day-drinking at The Courty, but don't mistake this inner-west enclave as anything but one of Sydney's most diverse foodie hotspots, stacked with some of the best restaurants in the city.
High-end restaurants haven't really been a thing on King Street since the great Oscillate Wildly closed in 2019. And while premium diners still have a few top picks like Cafe Paci, Odd Culture and Bloodwood, Newtown is at its best when it comes to those addictive, affordable casual eats.
We're talking Belly Bao, Bella Brutta, Rising Sun Workshop, and Continental Deli. They aren't exactly "cheap eats," but these casual charmers are the bread and butter of the local dining scene. The following are my top picks for where to eat in Newtown so you're never caught out with choice anxiety when cruising down King Street.
Note that this list is not ranked.
---
---
The Best Restaurants In Newtown
1. Odd Culture Newtown
Odd Culture Group were backing a sure-shot winner when they opened this eponymous all-day restaurant and bar in March 2022. Odd Culture Newtown has since inspired a sister venue down in Melbourne, driven by a relentless love of tightly controlled fermented ingredients and a commitment to all-day dining culture, from boozy breakfast cocktails and blood sausage pancakes with pork jowl, to koji roasted chicken with togarashi and chicken fat congee.
---
2. Belly Bao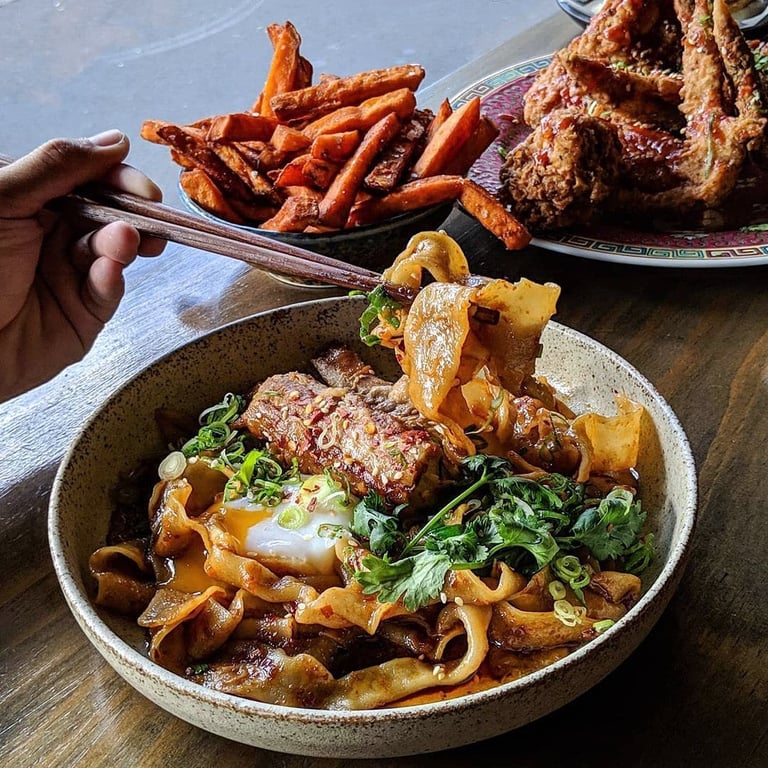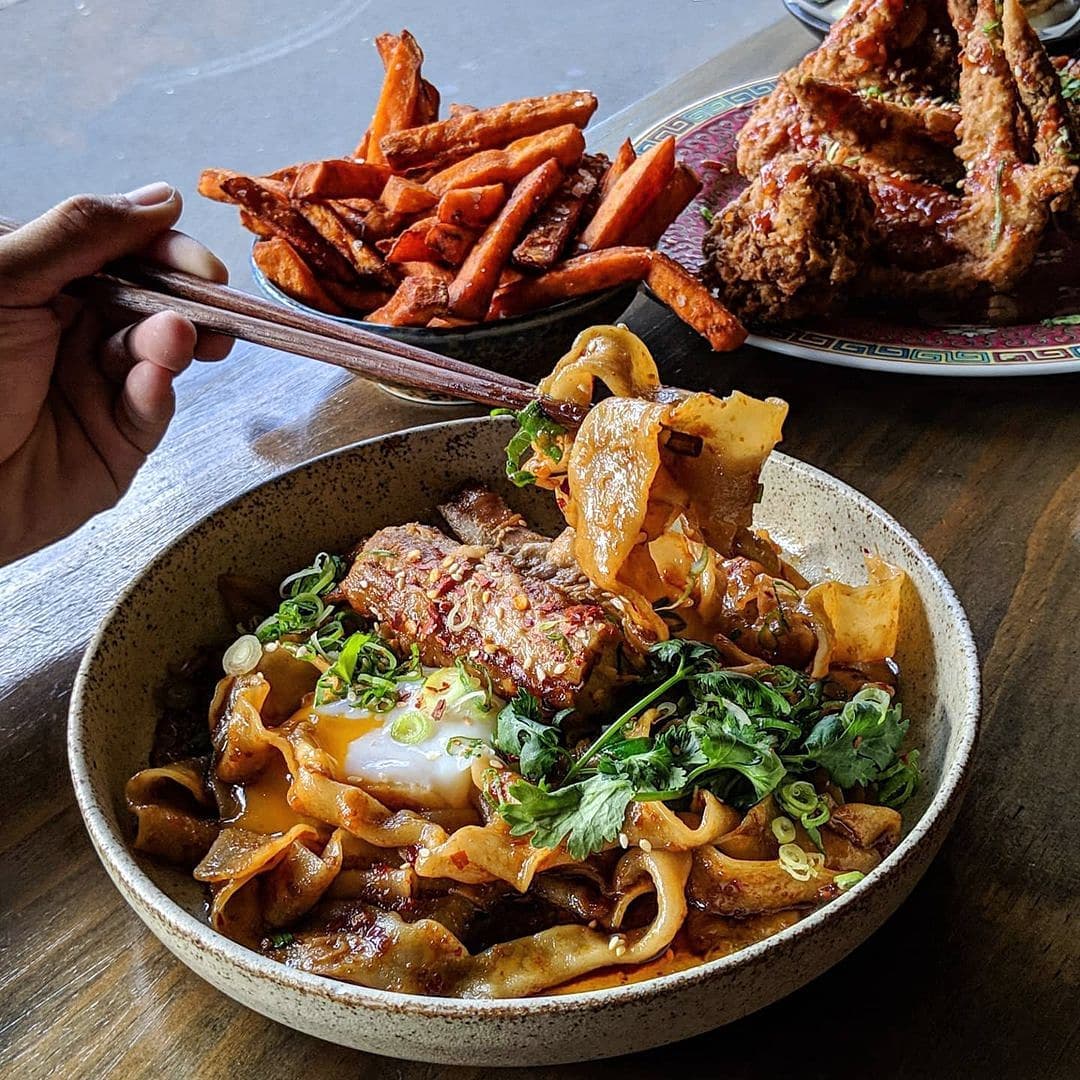 Owned by couple Slyvia Tran and Kiren Chua, Belly Bao has come a long way from its days as a market stall. After a popular nightclub residency at the former GoodGod Small Club, Tran and Chua took their Taiwanese concept to Newtown with a standalone venue, opening in 2017 to immediate acclaim.
The bao burgers (called "baogers") still hit the spot every time I go back but the pad see ew-esque bao noodles with chilli, pork belly, chives and soy is the real winner. Just don't forget the thick-battered fried chicken — it's some of the best in Sydney.
---
3. The Italian Bowl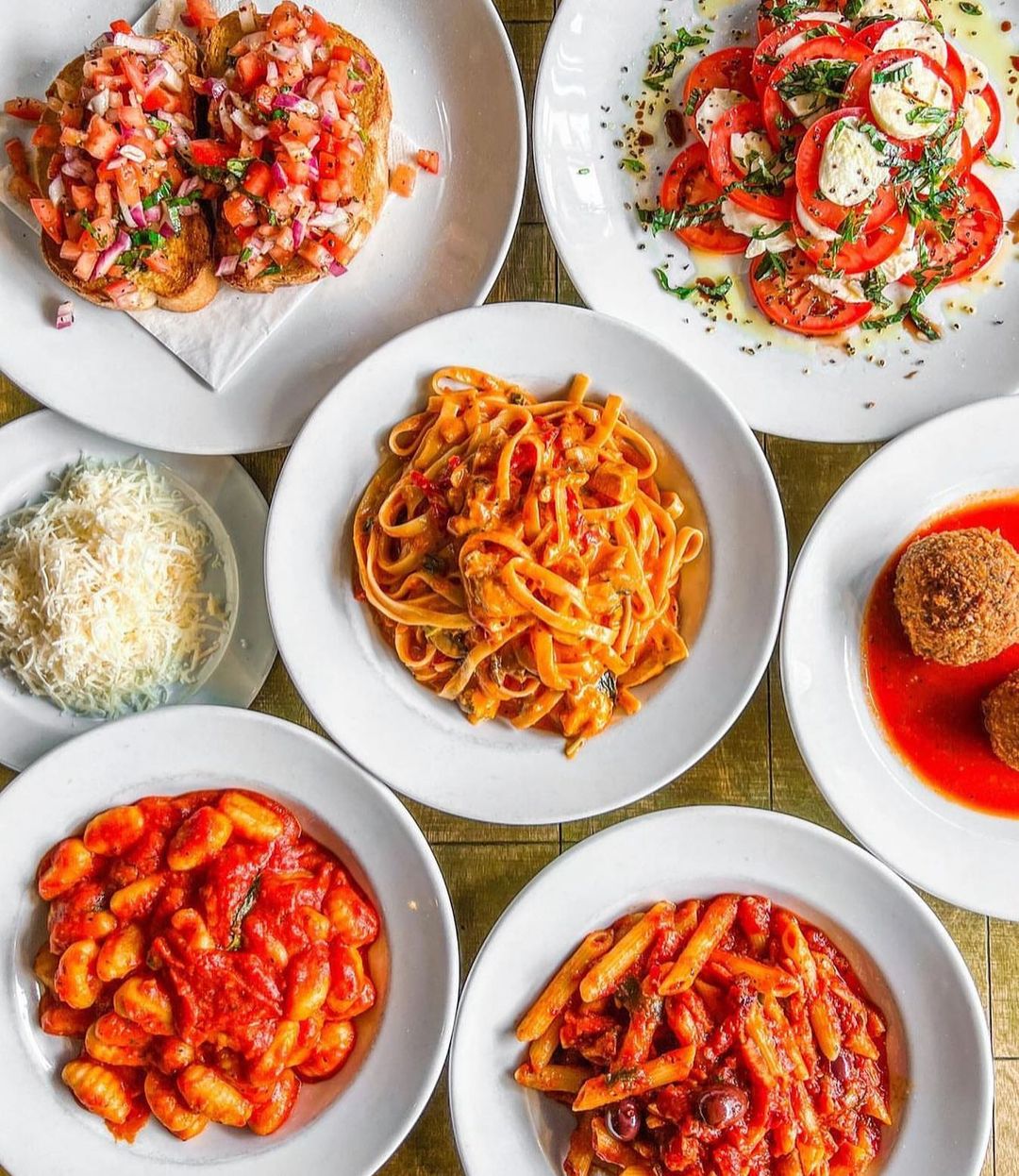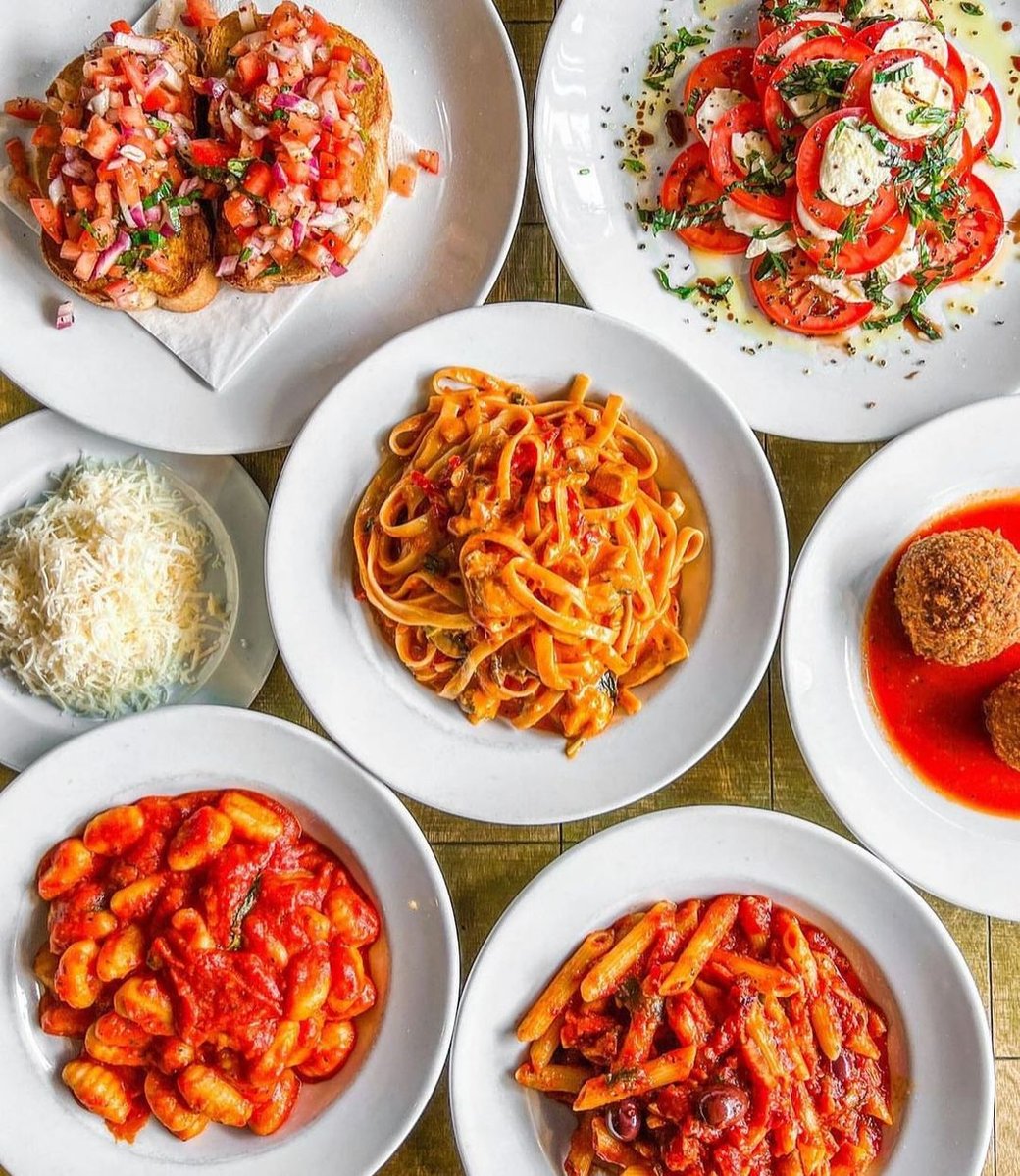 Generous portions of handmade pasta and a casual, high-energy atmosphere draw a snaking queue just about every night for The Italian Bowl. Even after almost 20 years in the same spot on King Street, this ferociously busy institution hasn't lost a step and remains as popular as it was when I lived in Newtown many years ago.
The pasta won't blow you away and you'll get standard options like beef tortellini and ricotta ravioli. However, there's a lot of value in keeping it simple when all you want is just a really big, satisfying bowl of carbs. The generous $2 BYO corkage fee could be the reason this Newtown favourite is still so popular after decades in the game.
---
4. Westwood Pizza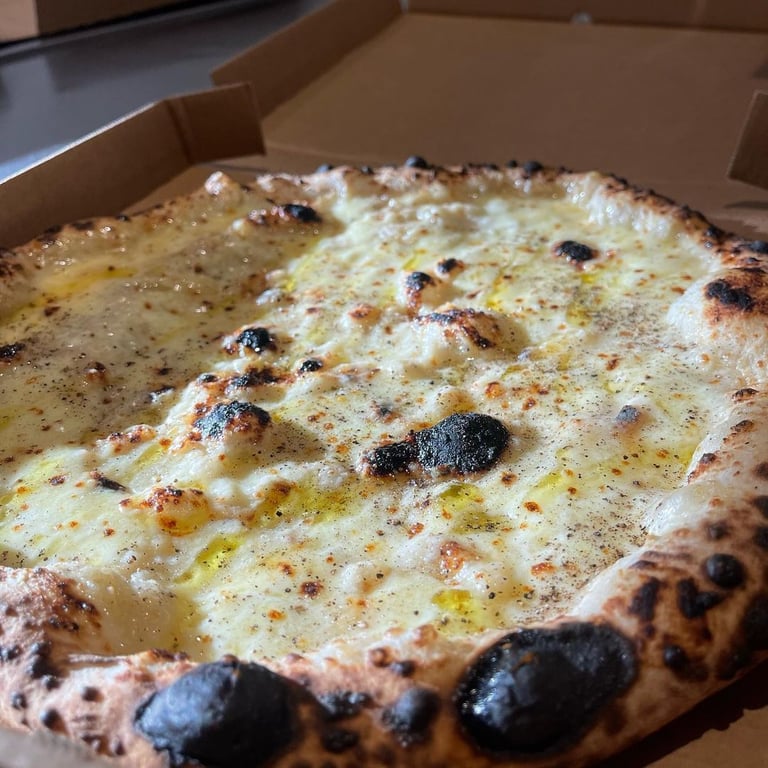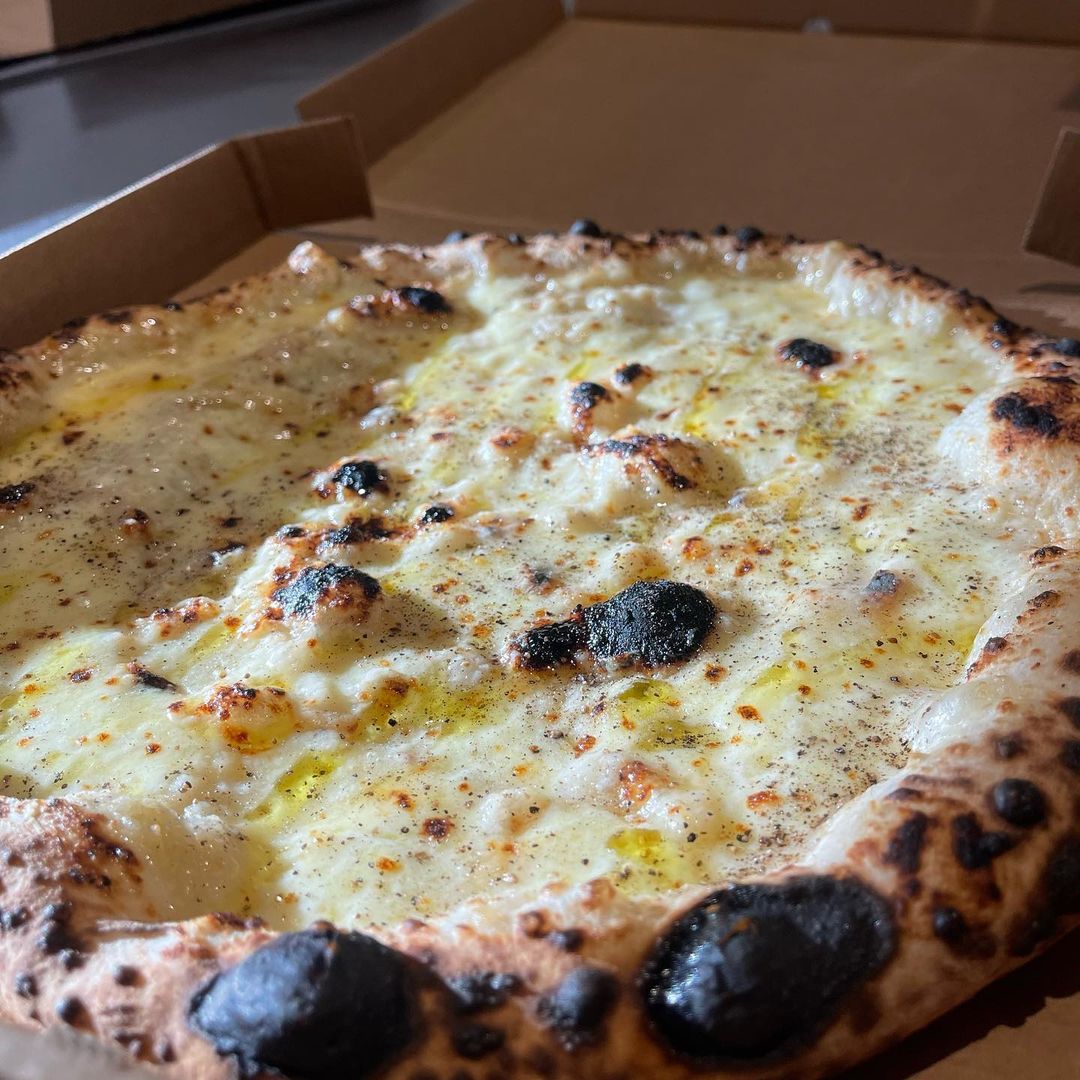 Although demand has certainly outstripped supply at Westwood Pizza, this small 10-seat bar is now firmly established as one of Sydney's best pizzerias. Opened by a very small team of ex-Bella Bruta hotshots, this spot offers just seven pizzas but each of them is unique, indulgent and unlike anything you'll find across town.
Twists are expected. Instead of pepperoni pizza, Westwood has a hot Spanish salami number served on a tomato base with herb-infused oil. But the most famous is the fermented garlic-honey pizza with pecorino romano, fior di latte and confit garlic oil.
Note that Westwood only makes around 150 pizzas per night, and they are all snapped up quite fast. A sense of urgency is advised.
---
5. Cafe Paci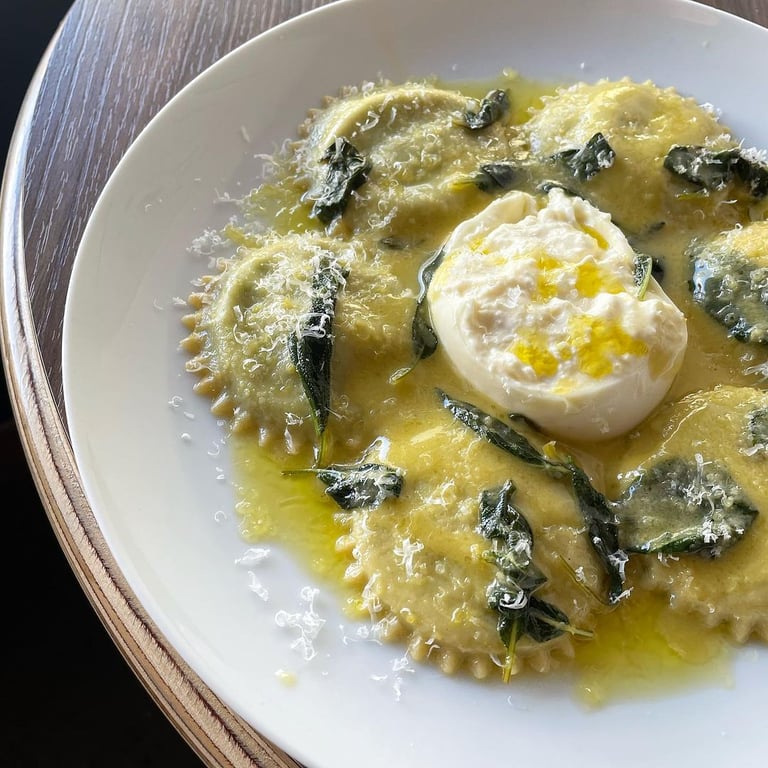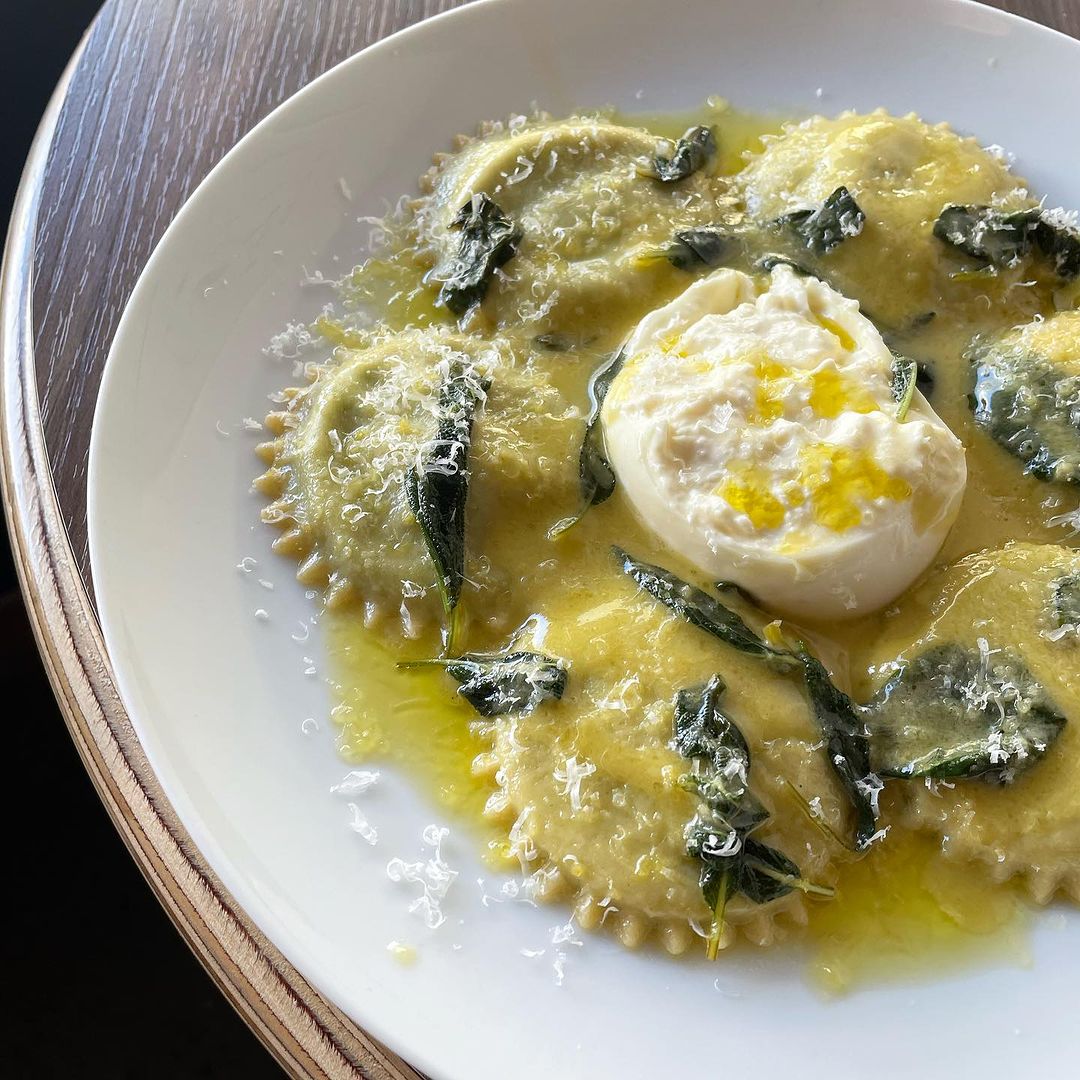 What was once a Darlinghurst pop-up is now one of King Street's signature restaurants and a major draw for the inner-west. Finnish-born chef Pasi Petanen blends Scandinavian flavours with Mexican and Vietnamese for a completely unique and very exciting dining experience.
The a la carte menu changes regularly, but consistency is caked in for this Newtown reboot. There's a small army of regulars you'll need to compete with for a booking but even just a taste of that moreish potato and molasses bread is worth any effort.
---
6. Bella Brutta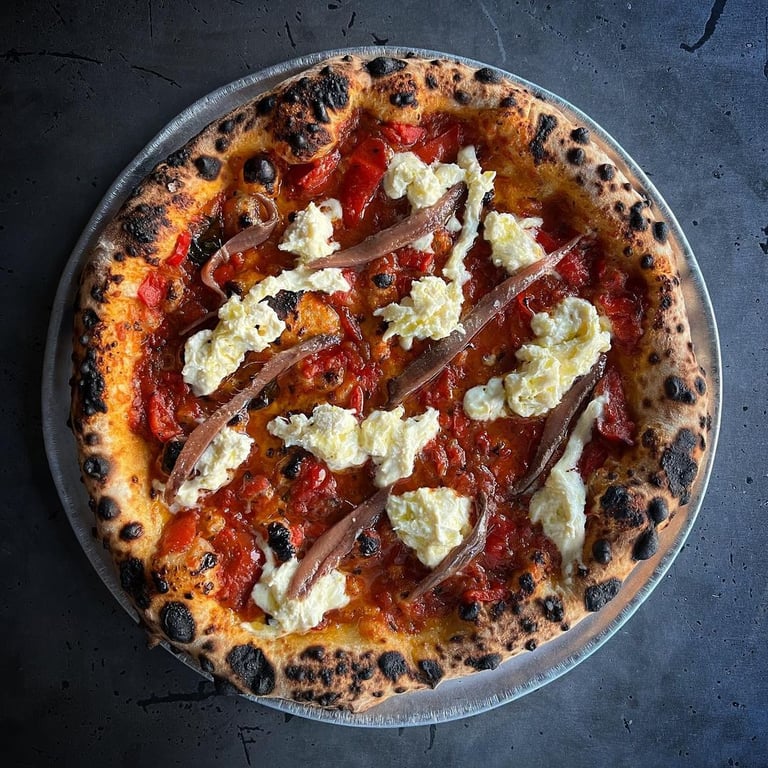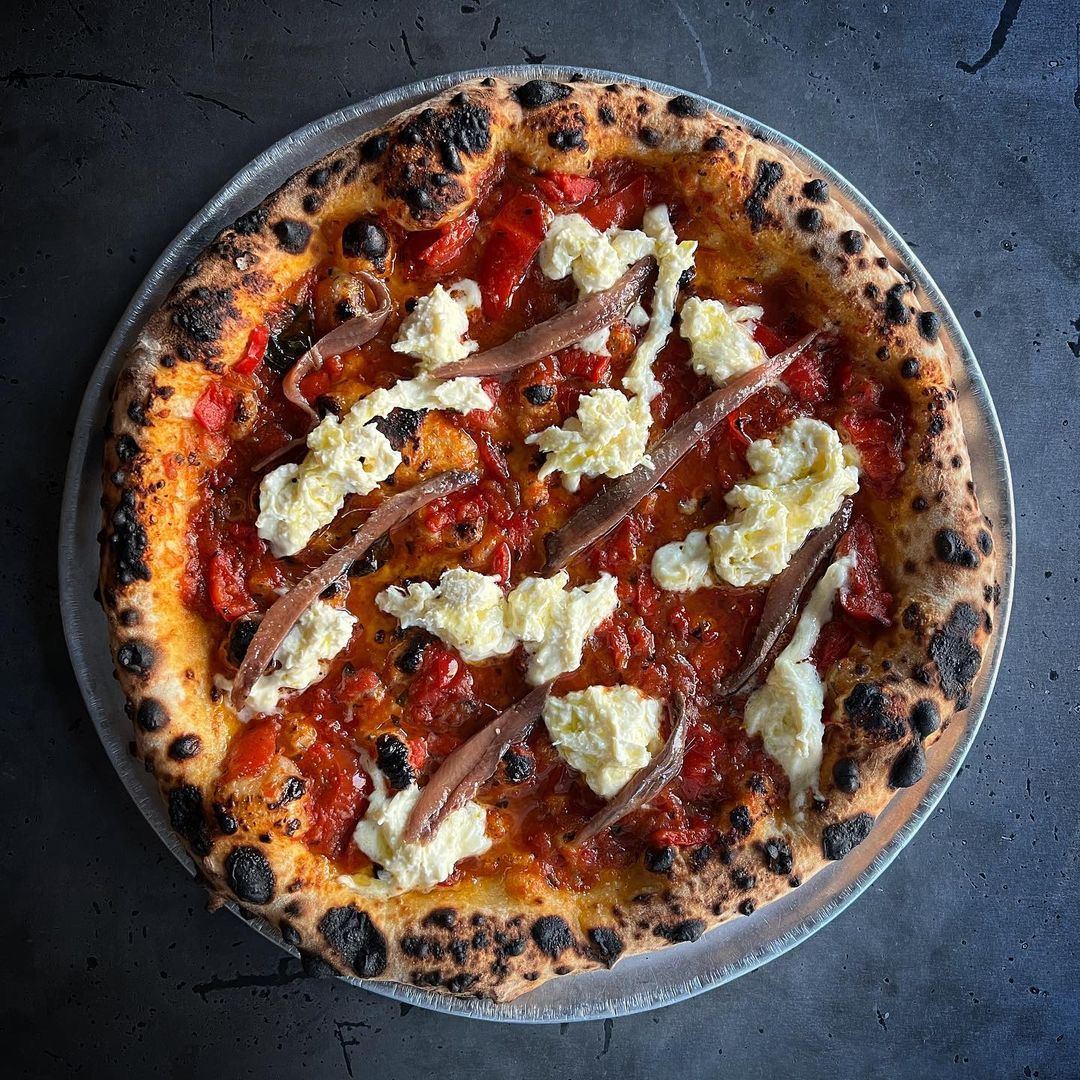 Some of Sydney's most reliable hospitality heavyweights came together to open Bella Brutta in 2018. And ever since, the unique pizzeria has been serving up some of Sydney's best slices with a boundless approach that both nods to tradition and rejects it all at the same time.
The long fermentation and distinctive mix of Australian wholegrain with Italian flours results on thin, puffy and perfectly blistered bases that are light and keep the focus on the inventive toppings. Get the clam pizza with fermented chilli, lemon juice, parsley and toasted garlic if it's your first time, and thank me later.
---
7. Continental Deli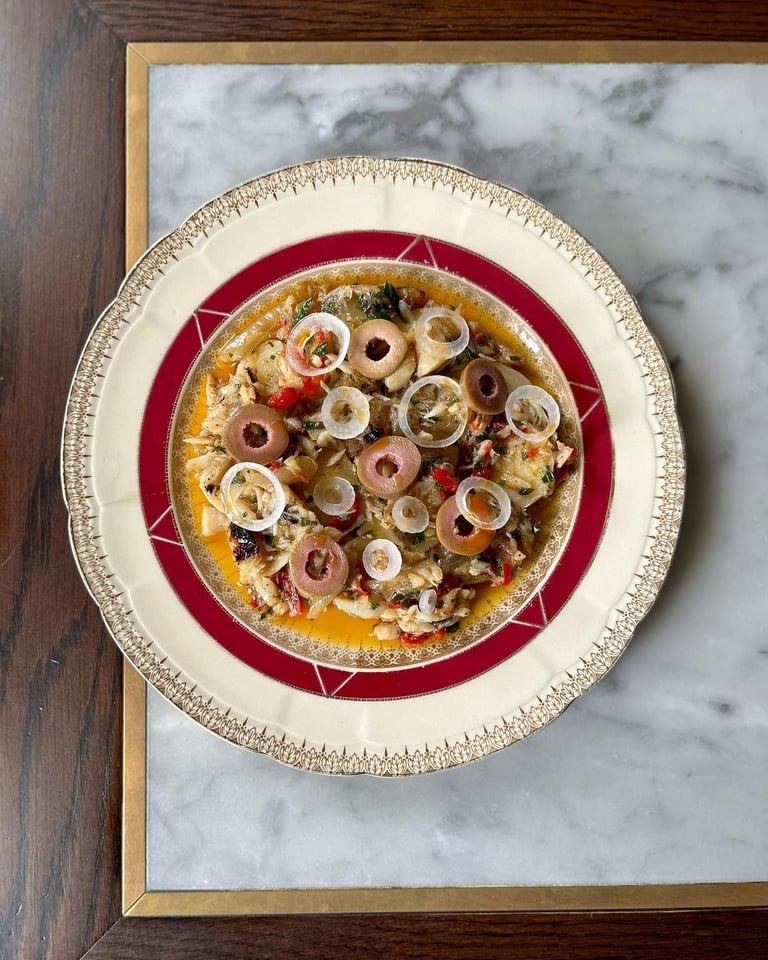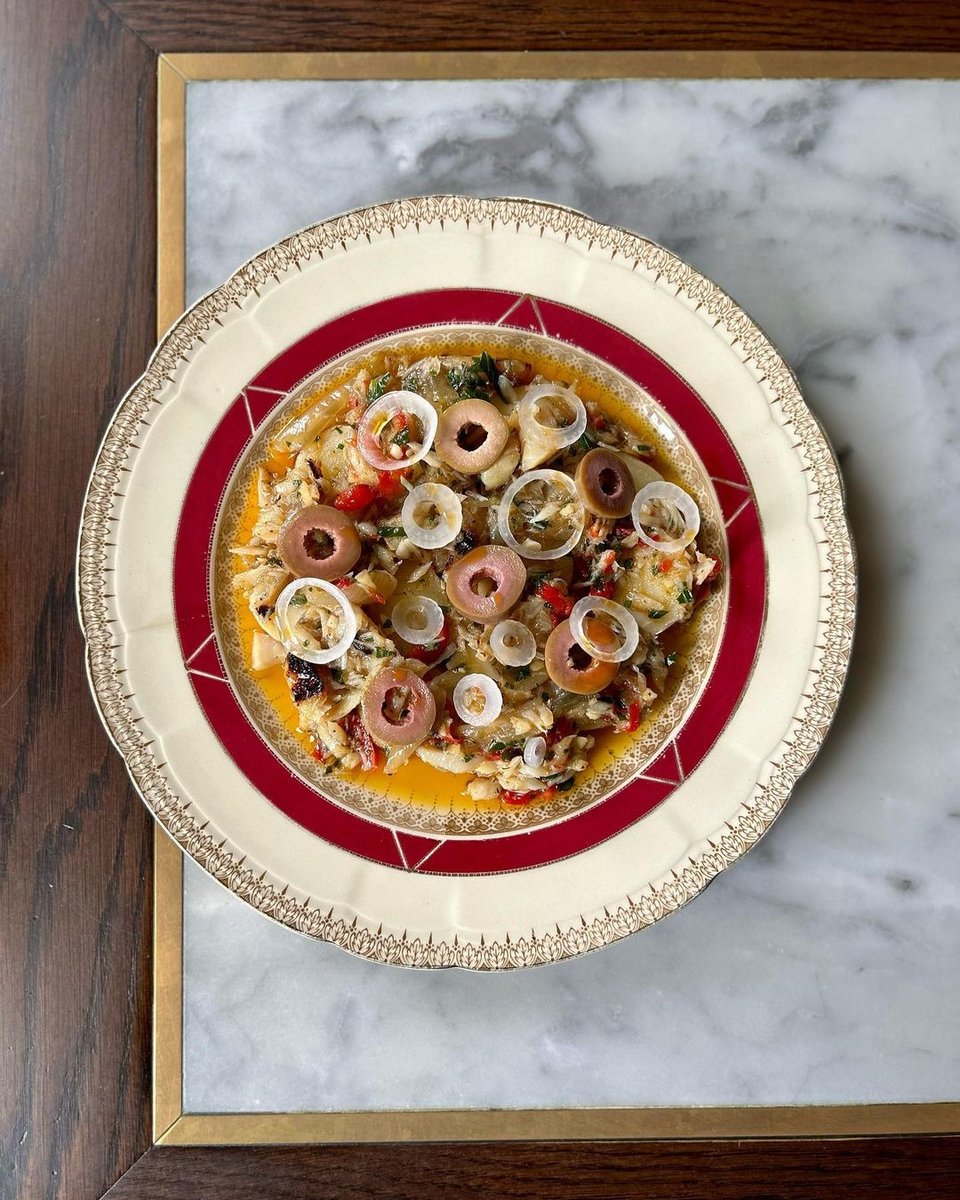 Tinned martinis, cans of house-made cream corn and some of Sydney's best charcuterie plates. Continental Deli is perhaps the most apt restaurant and bar Newtown locals could have hoped for.
The unbridled hipster atmosphere and high-concept means you'll be sharing some bar seating with more than a few regulars. It's one of those places that immediately feels like home the moment you step inside, so you'll probably make this an all-night affair if it's your first time.
---
8. Bloodwood Restaurant & Bar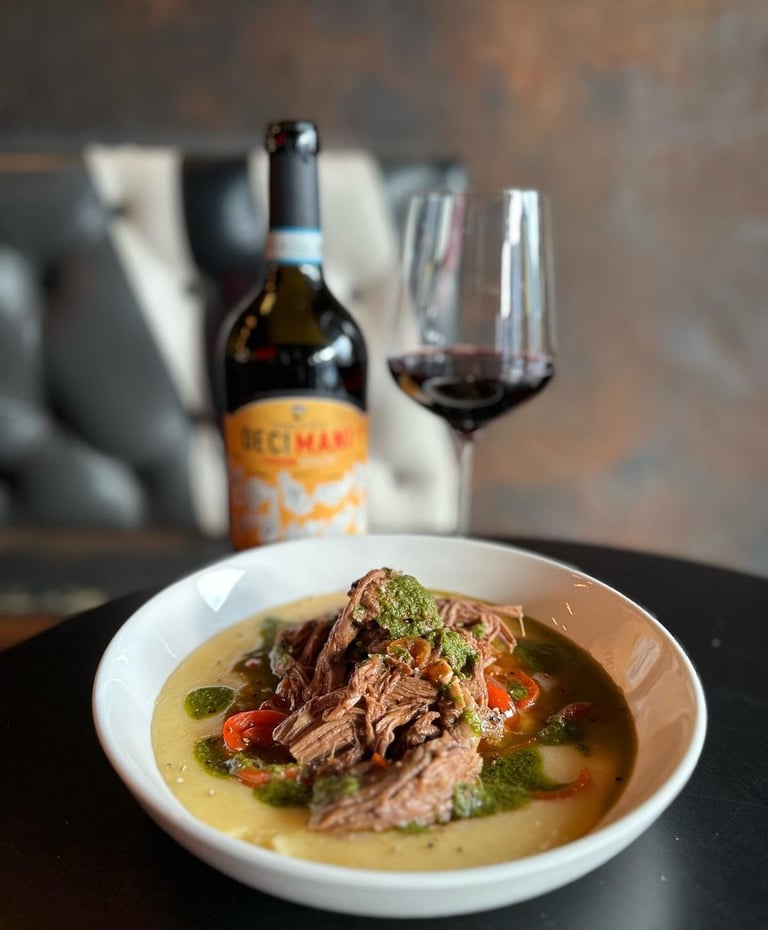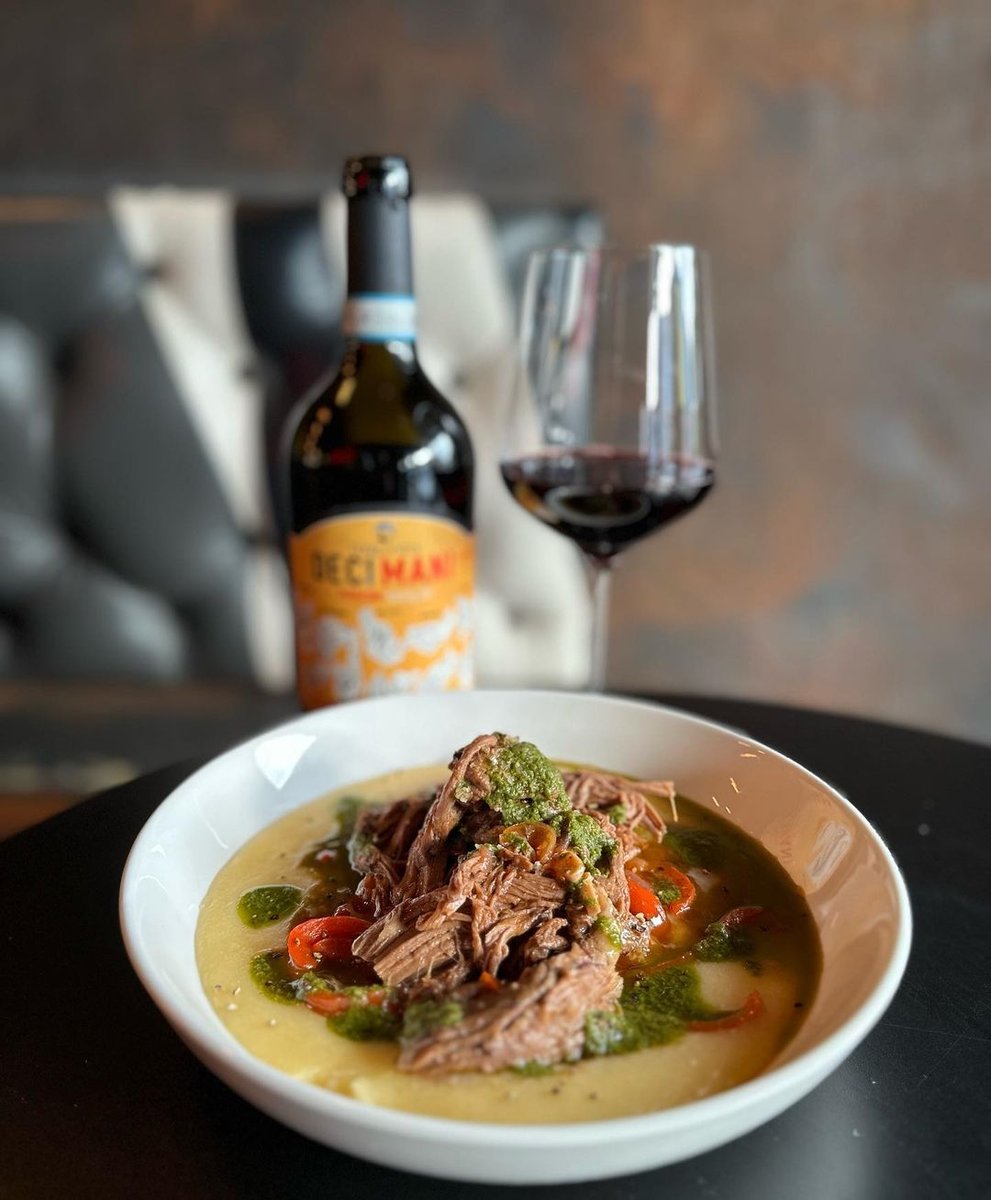 This handsome wine bar and restaurant, steered by a bevvy of industry veterans, thrives on the quieter end of King Street. The split-level dining area and balcony help give Bloodwood a homely atmosphere, perfect for framing the relaxed menu that changes frequently and typically lists minimal share-style dishes like a walnut tart with baby beetroot and samphire and polenta chips with gorgonzola.
---
9. Rising Sun Workshop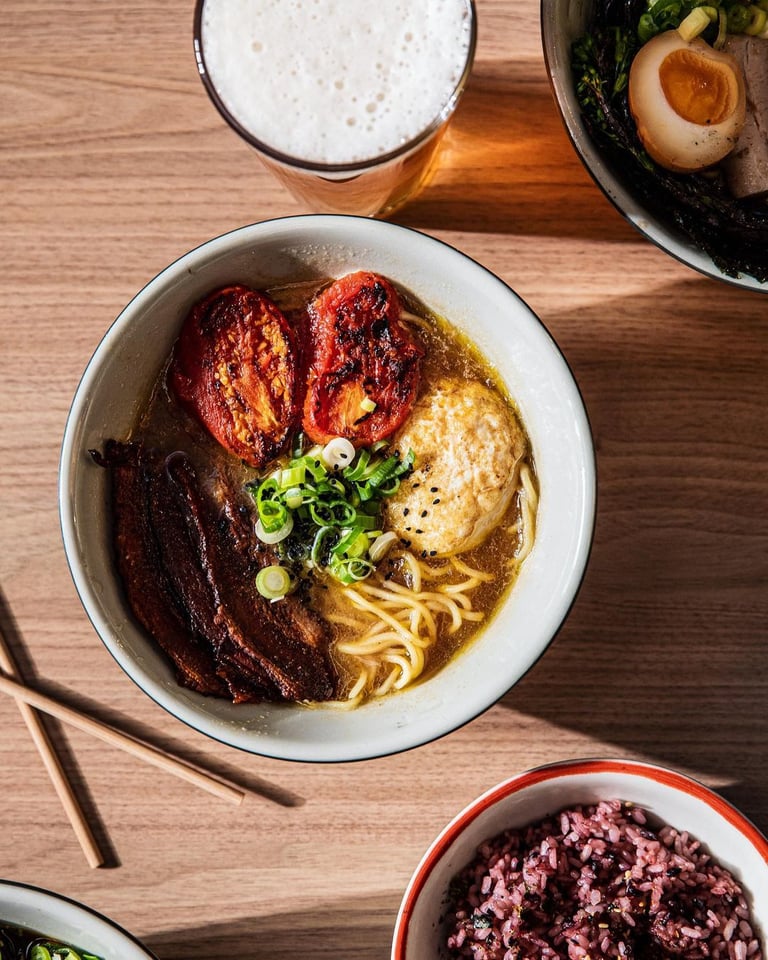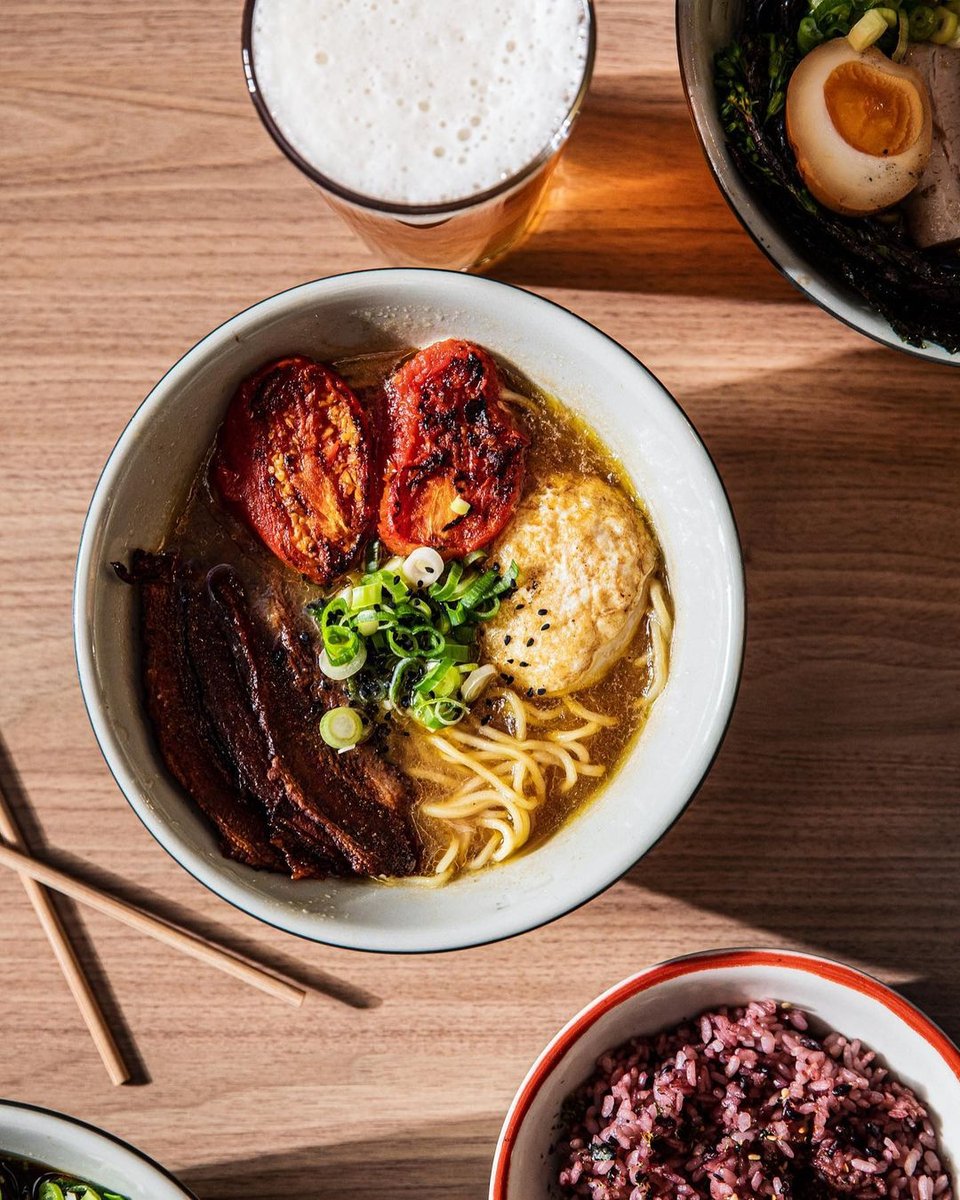 ---
10. Mary's Newtown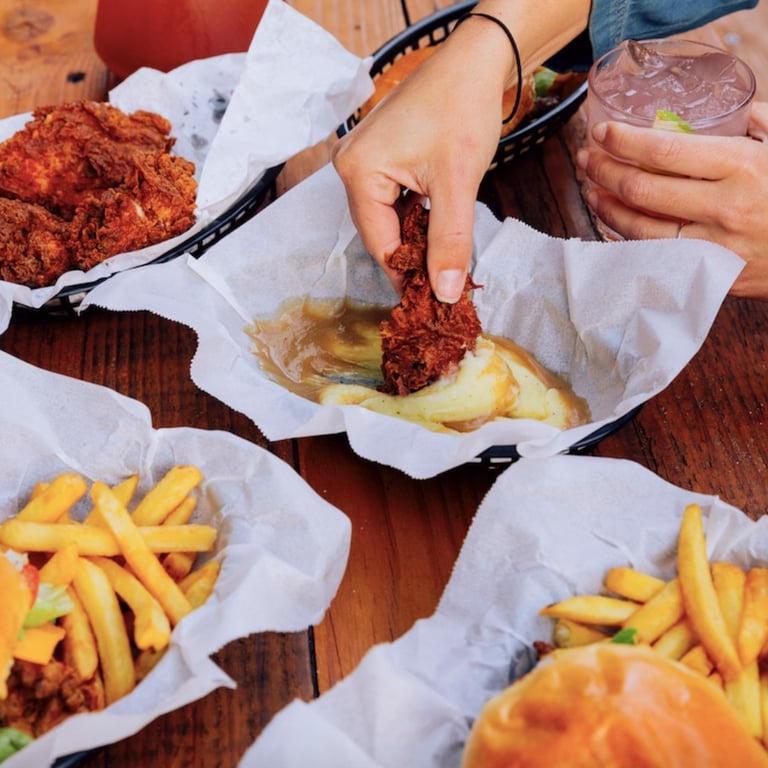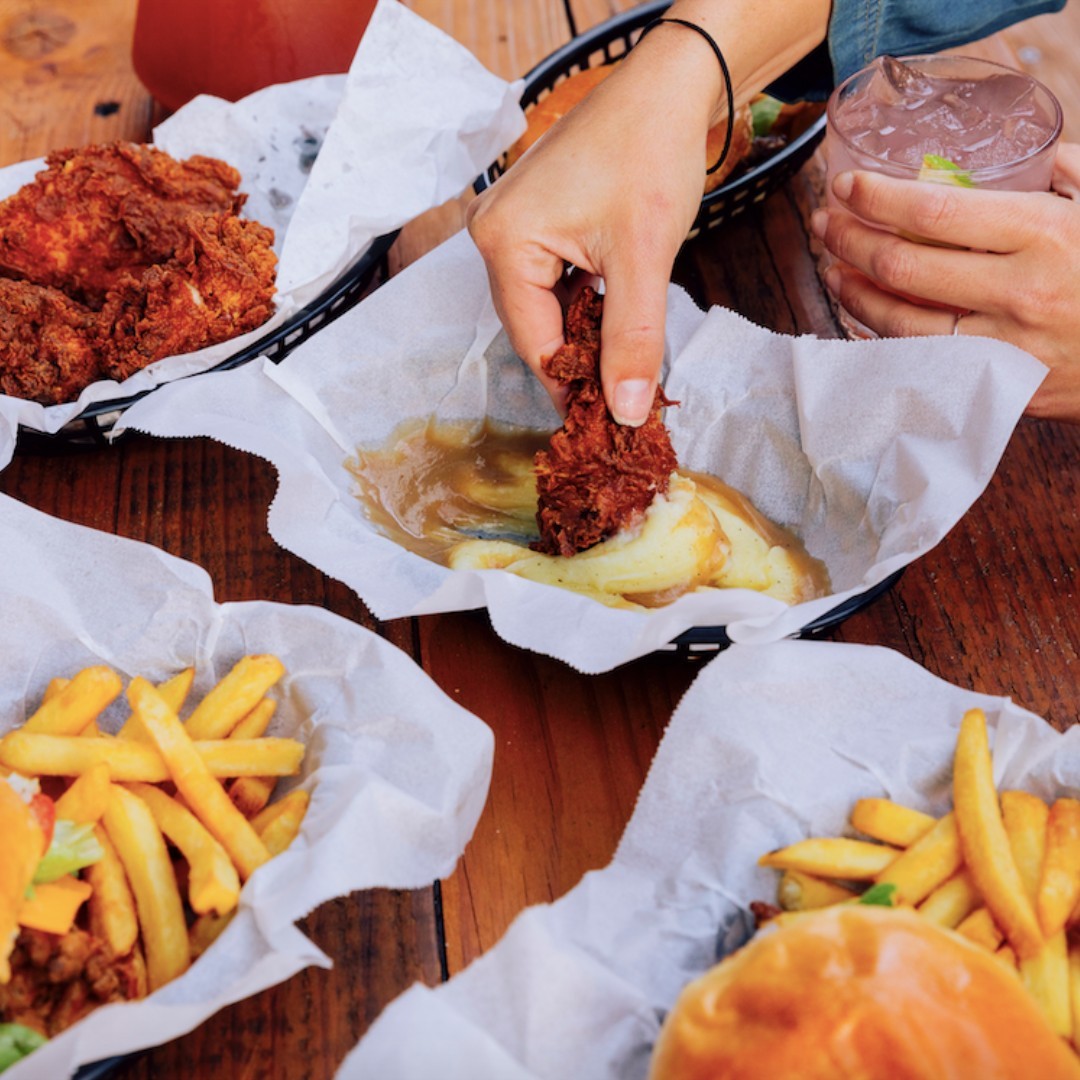 ---
11. Pastizzi Cafe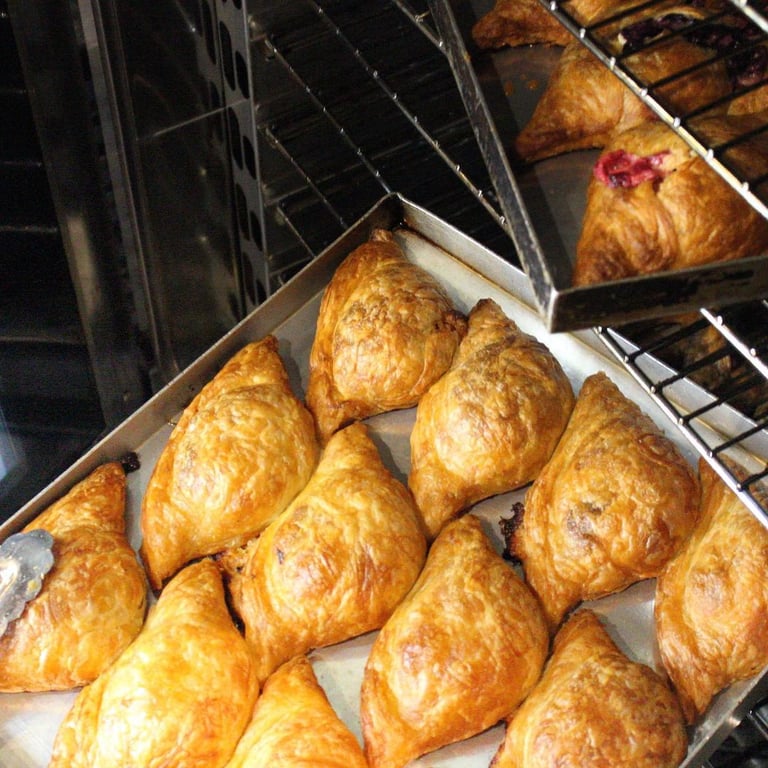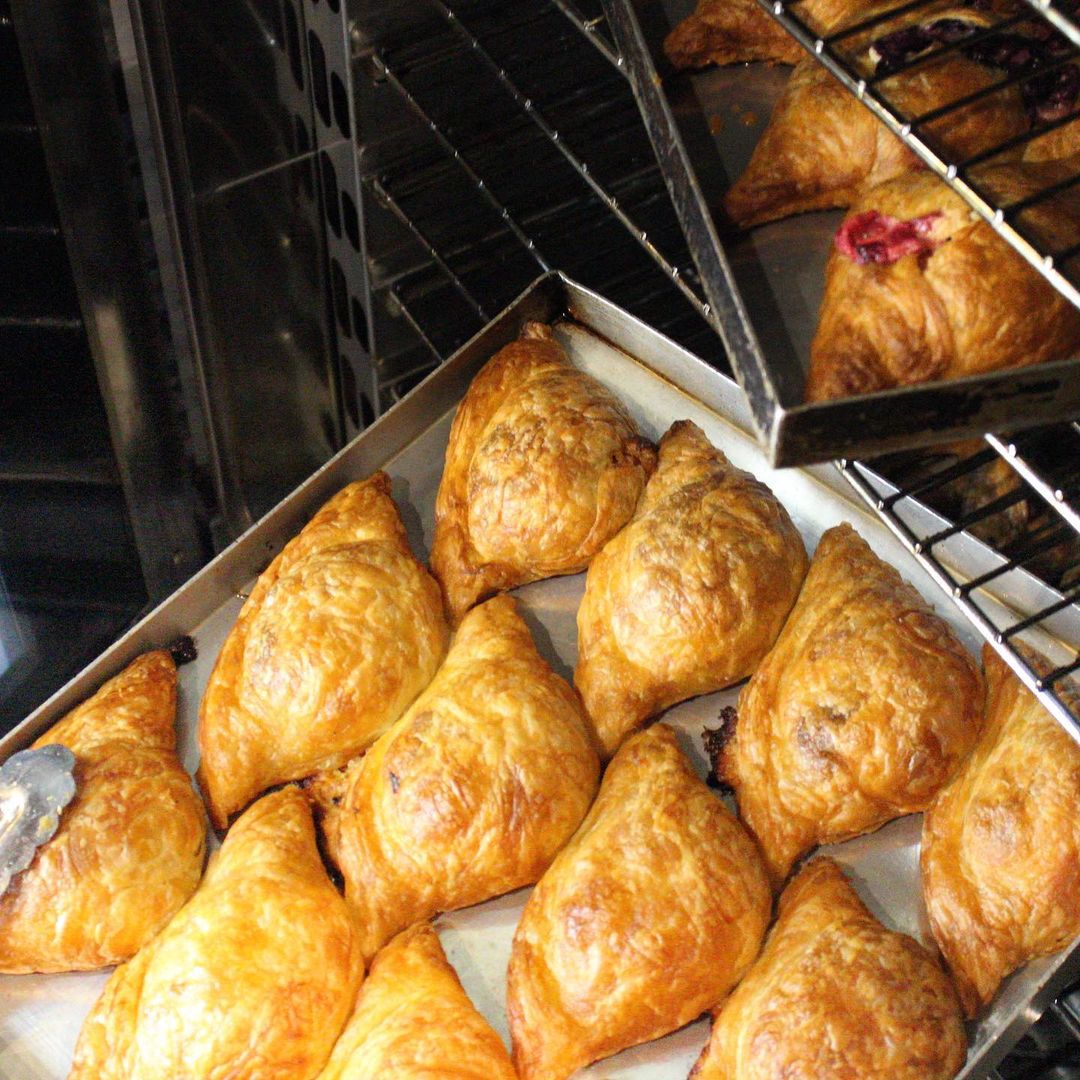 Maltese food isn't well-represented outside of some small pockets of Western Sydney. But Pastizzi Cafe has been waving the flag high for the country's staple pastizzi, served up with a range of different fillings for very reasonable prices.
Then you've also got Italian food on the menu, mostly driven by pasta that is just as good as the generous pastizzi selection.
When it was on the dead-end of King Street, Pastizzi Cafe was my bi-weekly late-night treat. Now that it's more towards the heart of Newtown, popularity has only picked up for this stalwart.
---
12. Thai Pothong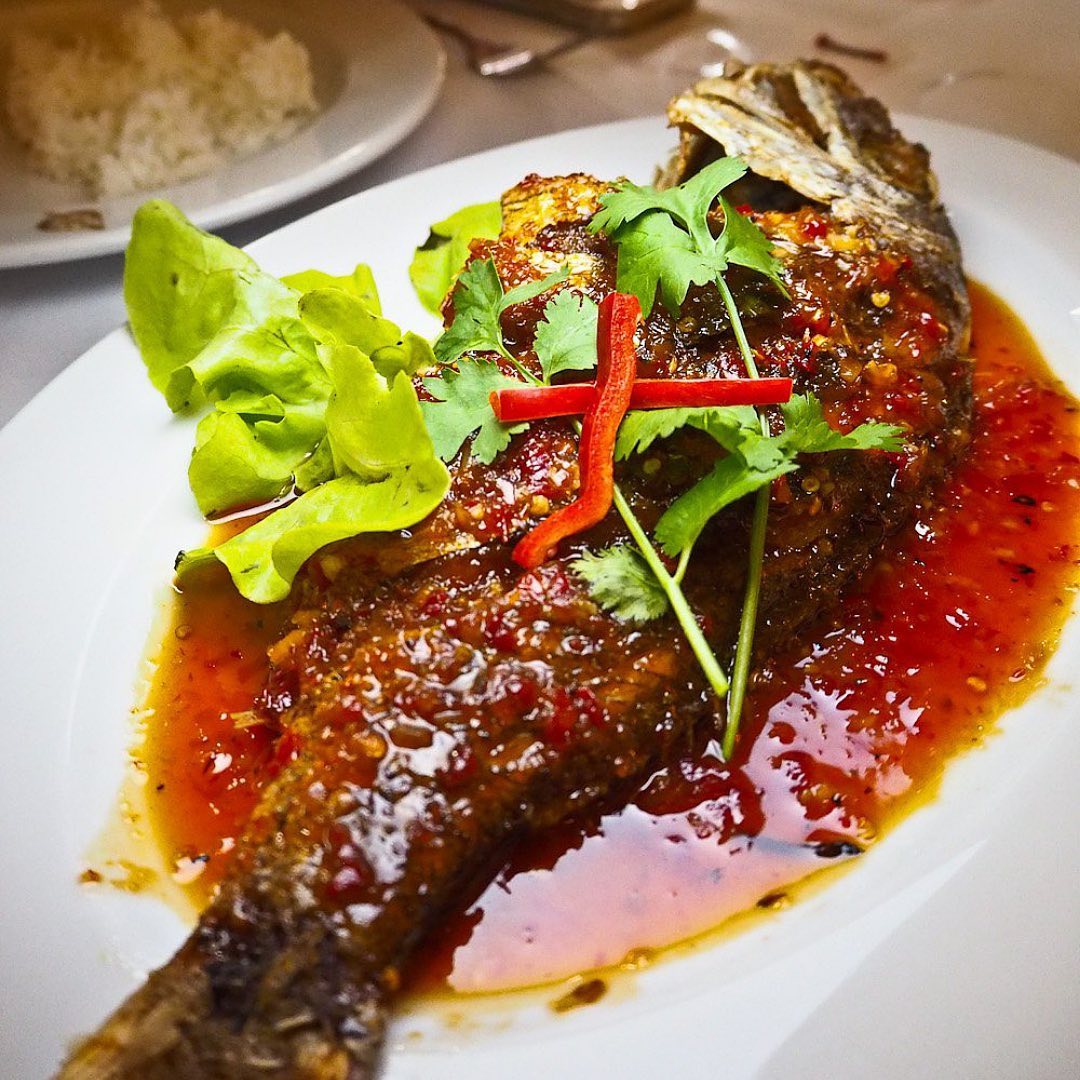 For more than two decades, Thai Pothong has been one of Sydney's most coveted Thai restaurants. It's certainly the most elegant on King Street, pushed as a smart pick for any special occasion.
Those steamed chilli scallops with ginger and spice are one of the best Thai dishes you'll find in the area. The same goes for pretty much everything else on the menu, from barramundi curry to BBQ baby octopus.
---
13. Ante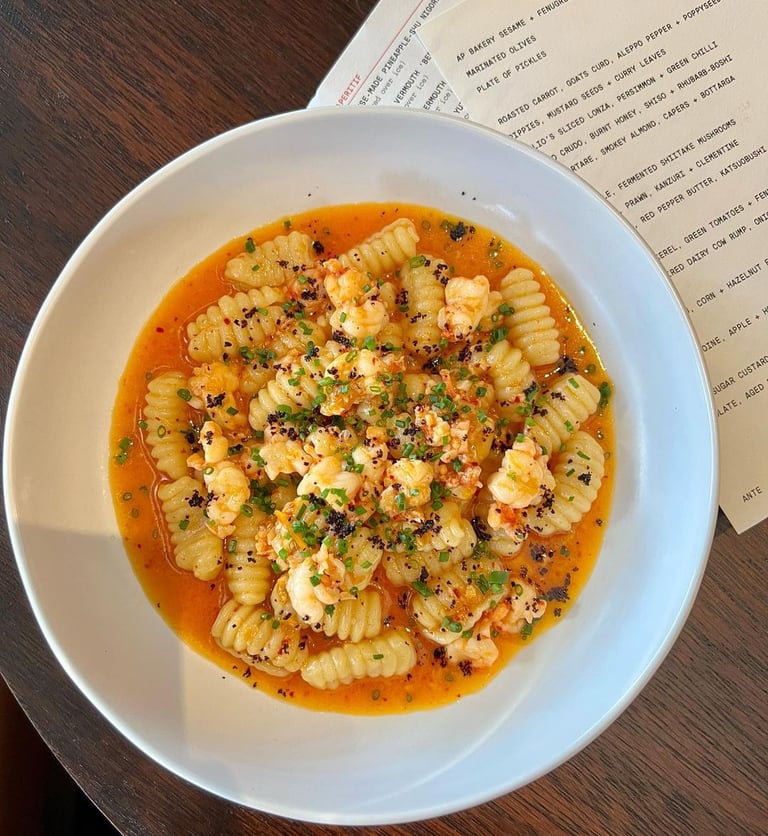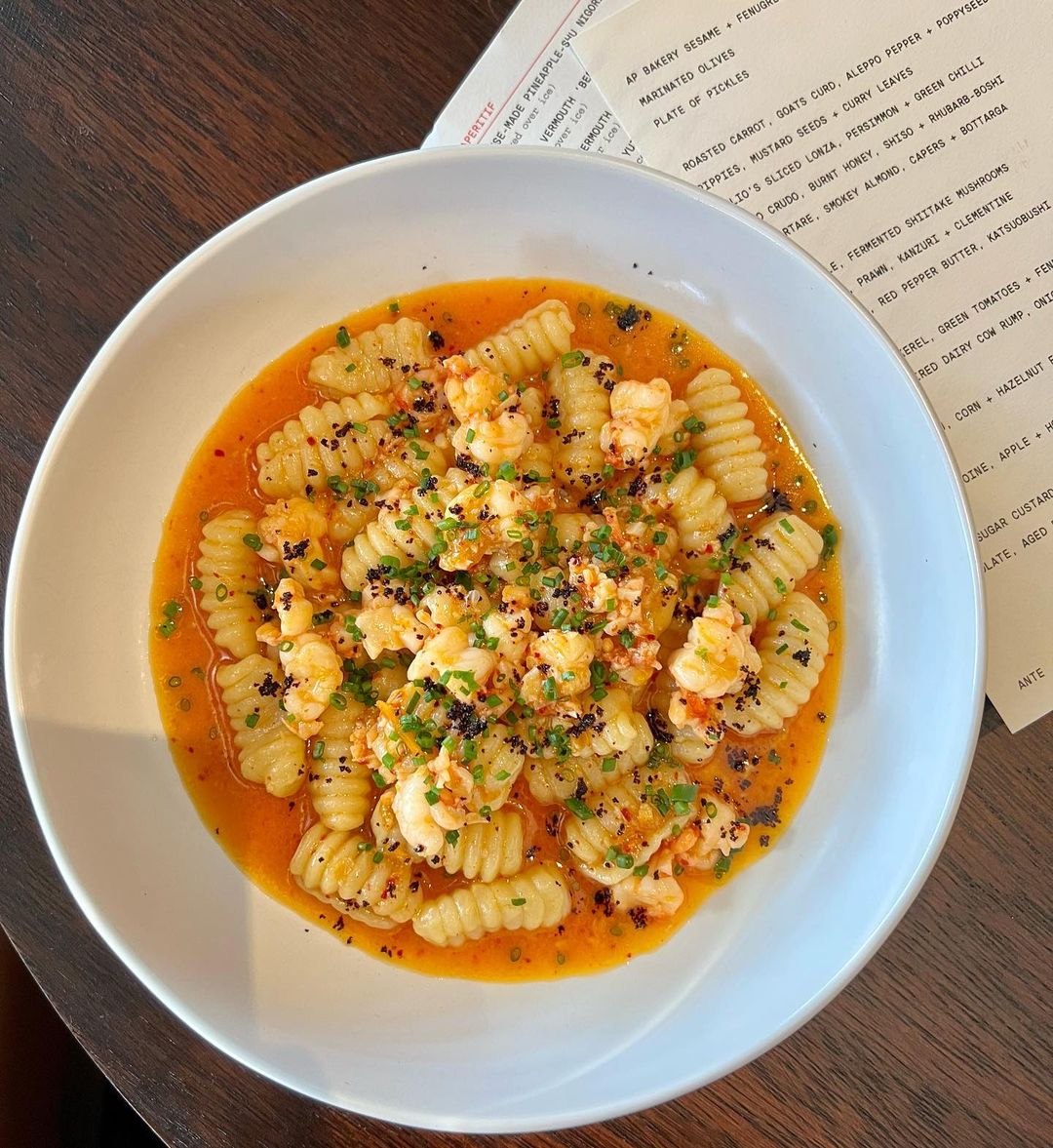 Owners Matt Young and Jemma Whiteman have taken the humble listening bar concept from Japan and transposed it for Newtown's music-obsessed locals. If you aren't familiar, it's basically a bar where vinyl selections are just as important as the food and drink, and listening to appreciate is much more acceptable than chatting loudly over the chosen tunes.
90s hip hop, jazz and soft rock appear to be the preferences based on my few visits. The music is matched beautifully with Young's extensive Black Market Sake providing the premium booze while the bar also does some killer bespoke cocktails and a globe-trotting food menu mostly favouring European and Japanese flavours.
---
14. Gigi Pizzeria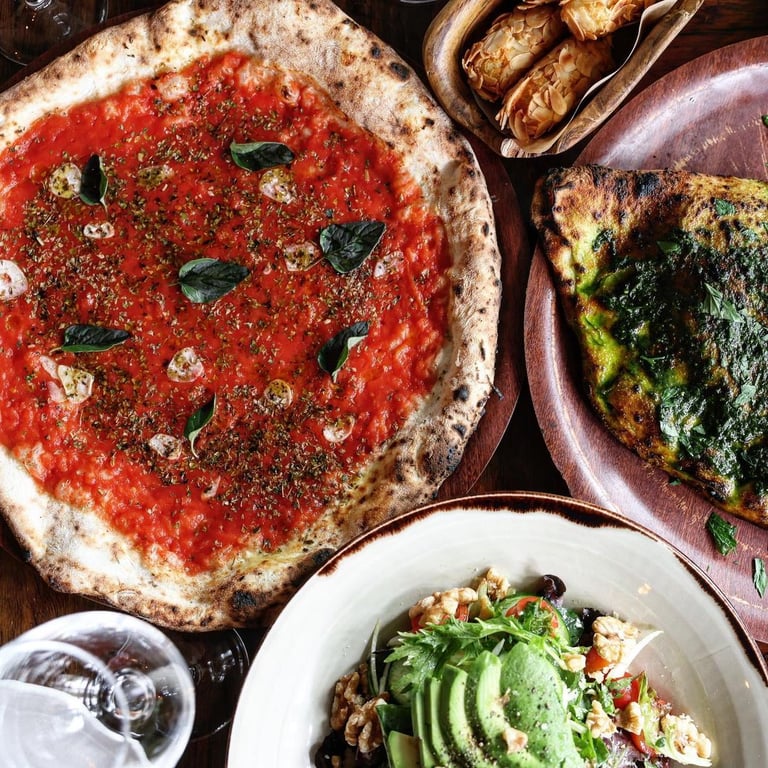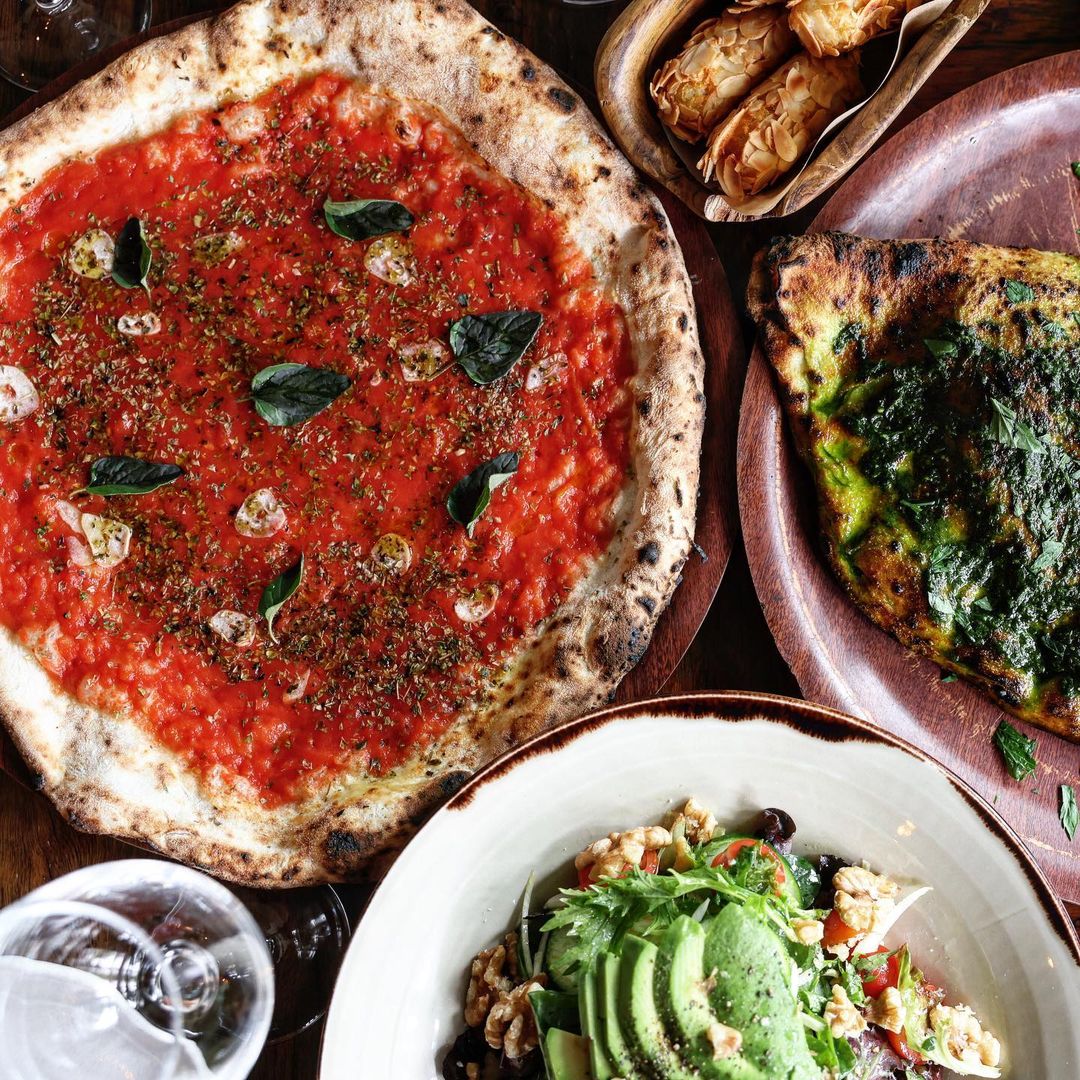 While Gigi's Pizzeria has been around for over a decade on King Street, it wasn't until 2015 that owner and pizzaiolo Marco Mattino decided to go completely plant-based.
That is, there are now no animal products being used to top those perfectly crisp Neapolitan bases. There's no cheese or meat, and while this would typically spell disaster for pizza lovers, Mattino and his team have shown plenty of creativity with new toppings like roast potatoes with truffle paste, calzone with pumpkin and, my favourite, the signature tomato, oregano and garlic.
---
How Boss Hunting Chose Newtown's Best Restaurants
During my university days, I lived on Newtown's main strip, King Street, for nine years. I know the area well and have dined across many of the hipster enclave's best restaurants multiple times. And while King Street is constantly changing, I make it a point to visit regularly and keep up with Newtown's kinetic energy.
Between myself and the team, Boss Hunting is very familiar with Newtown's varied dining scene and we rate restaurants, cafes, bars and other eateries primarily on taste, as well as service, price point and atmosphere. We're also partial to unique concepts like Odd Culture and Continental Deli.
If you want to know more about how we put together these lists please read our editorial policy.
---
Did you find this Newtown dining guide helpful? Check out some of our other Sydney dining content.
---
Frequently Asked Questions
What's the best restaurant in Newtown?
The best restaurant in Newtown is Cafe Paci.
What is the best casual eatery in Newtown?
The best casual eatery in Newtown is Belly Bao.
What is the best Thai restaurant in Newtown?
The best Thai restaurant in Newtown is Thai Pothong.