You're in for a challenge if you want to check out all of the best restaurants in Surry Hills. I wanted to put together a dining guide on the hip inner-city suburb, but the choices kept weighing on my mind. Hence, there are over 30 options for top-tier dining in one of Sydney's most coveted areas.
Needless to say, they are all worth it. I'd rather keep it to a decisive ten options but Surry Hills has been hit with so many great openings over the past few years. And I broadened the scope to also include a few wine bars and cafes that serve equally excellent food and are also just as worthwhile for dinner.
If you do want something more decisive then the following are my top five restaurants in Surry Hills. Right now, anyway.
Porteno — Argentian grilled meats with an extensive wine list
The Rover — seafood bistro serving NYC-inspired comfort food
Bar Soul — Inventive modern Korean tapas with a fantastic wine list to match
Bar Copains — neighbourhood wine bar with excellent snacks
Vacanza Pizzeria — Some of the best pizza in Sydney
Note that this list is not ranked.
---
---
The Best Restaurants In Surry Hills
1. Porteno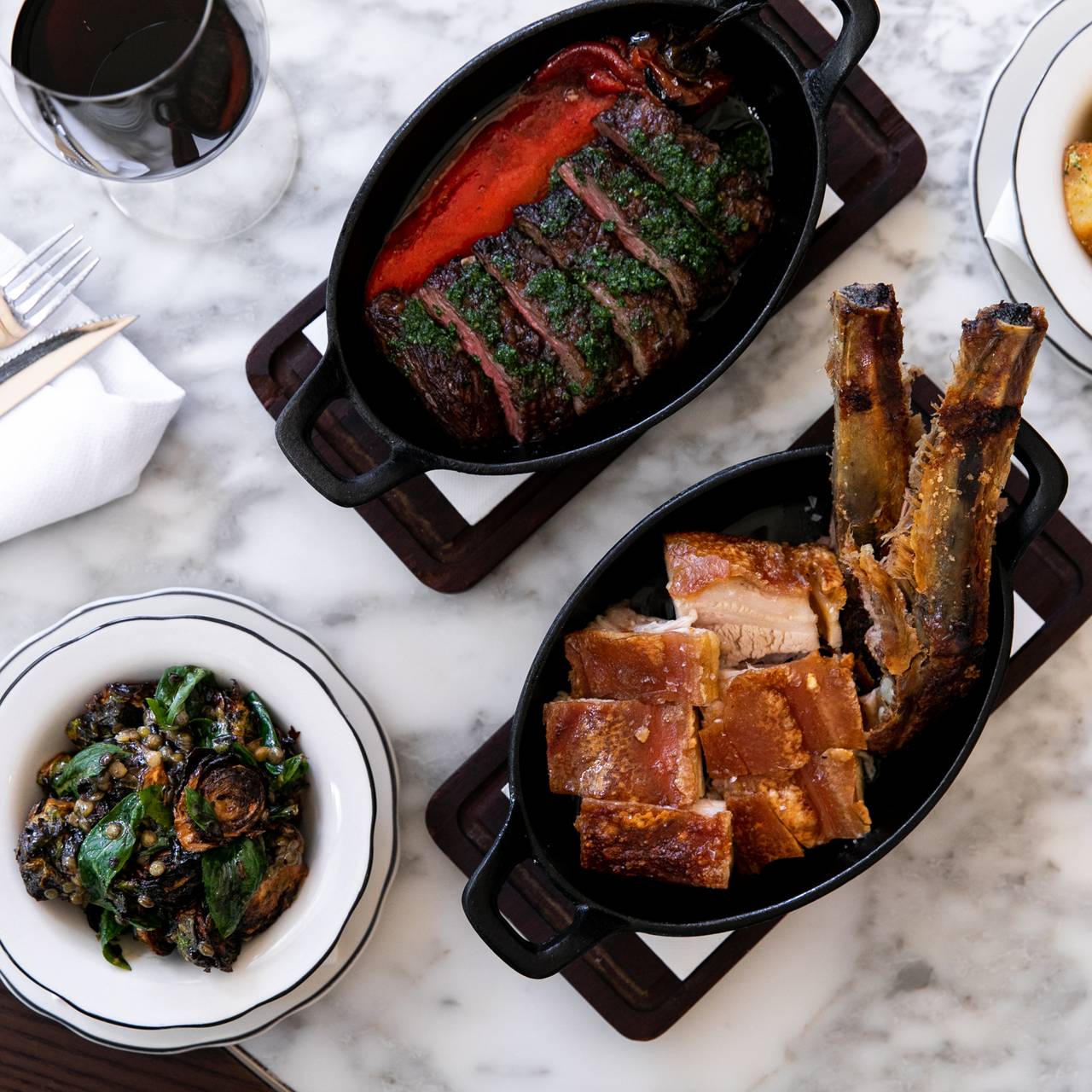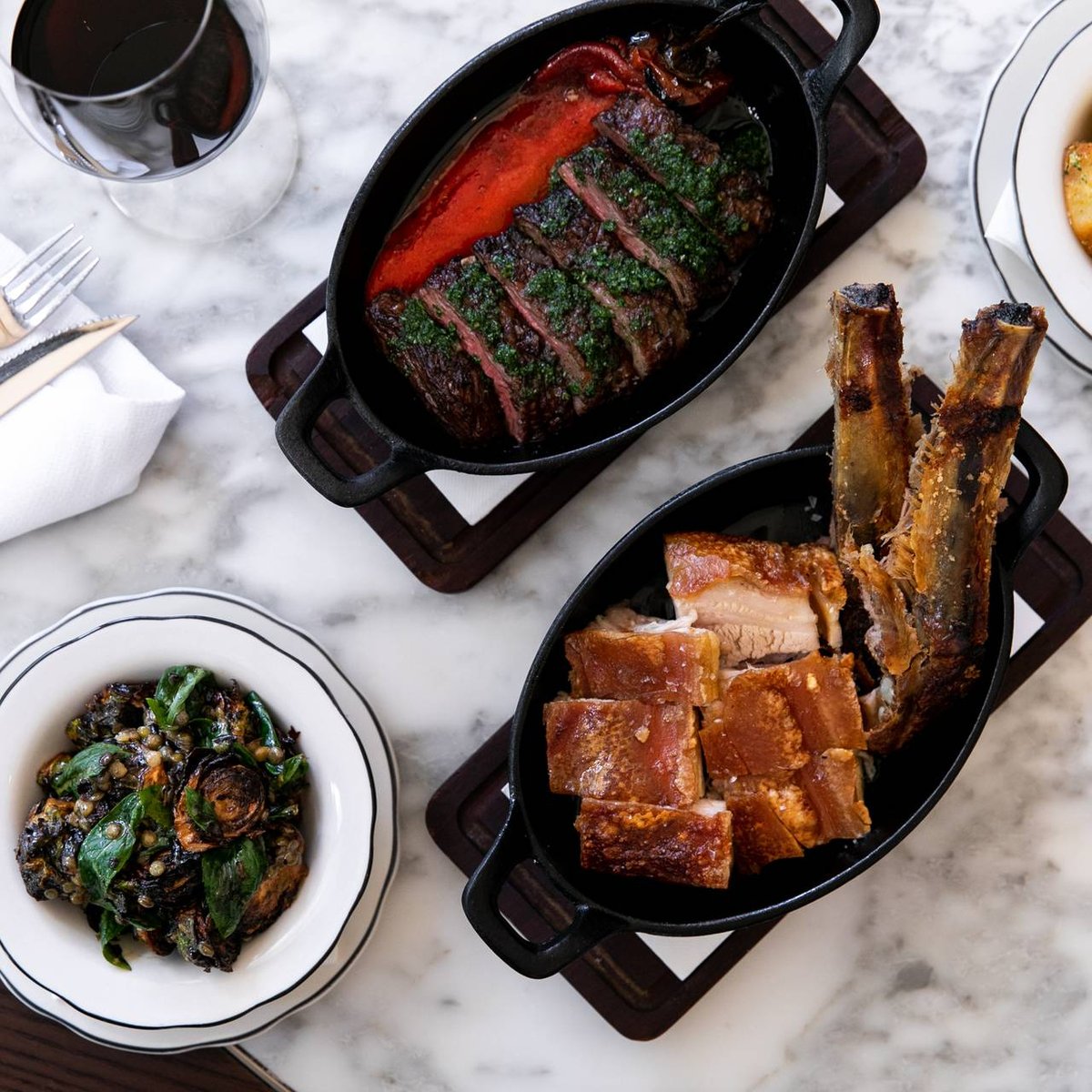 Food is rich and fatty at Porteno, which is now considered a Surry Hills institution and, at one point, carried the inner city's dining renaissance on its back. The kitchen thrives with its South American brief, using both the parilla and charcoal asado grill to control the flavour of sausages, steaks, whole pigs and other hearty meats.
As for the wine; you won't find a list as stubbornly dedicated to showcasing the best of Chile, Argentina and Spain. As such, dinners here can be very expensive, considering there's almost too much temptation to fit into just a few visits.
---
2. The Rover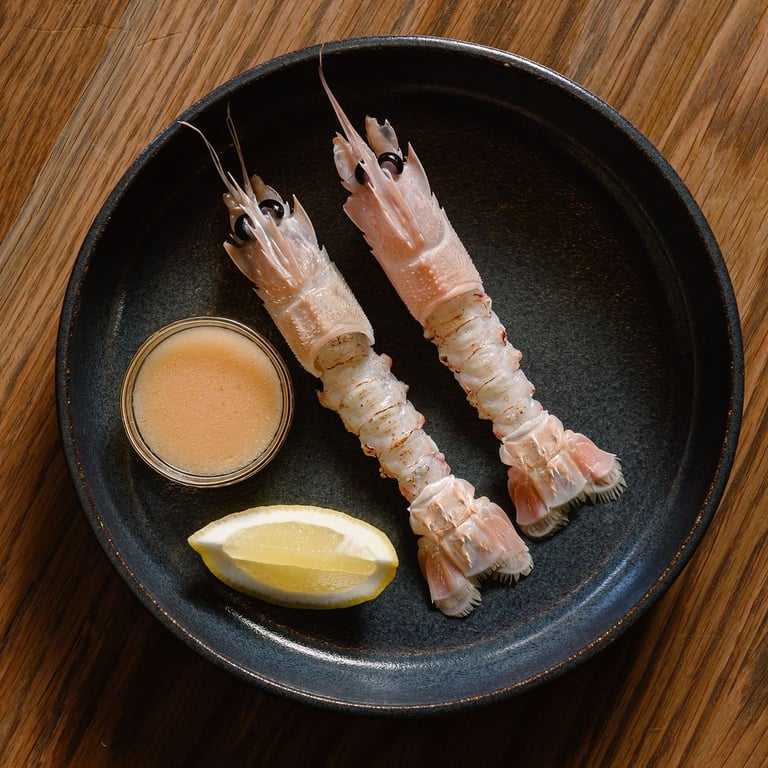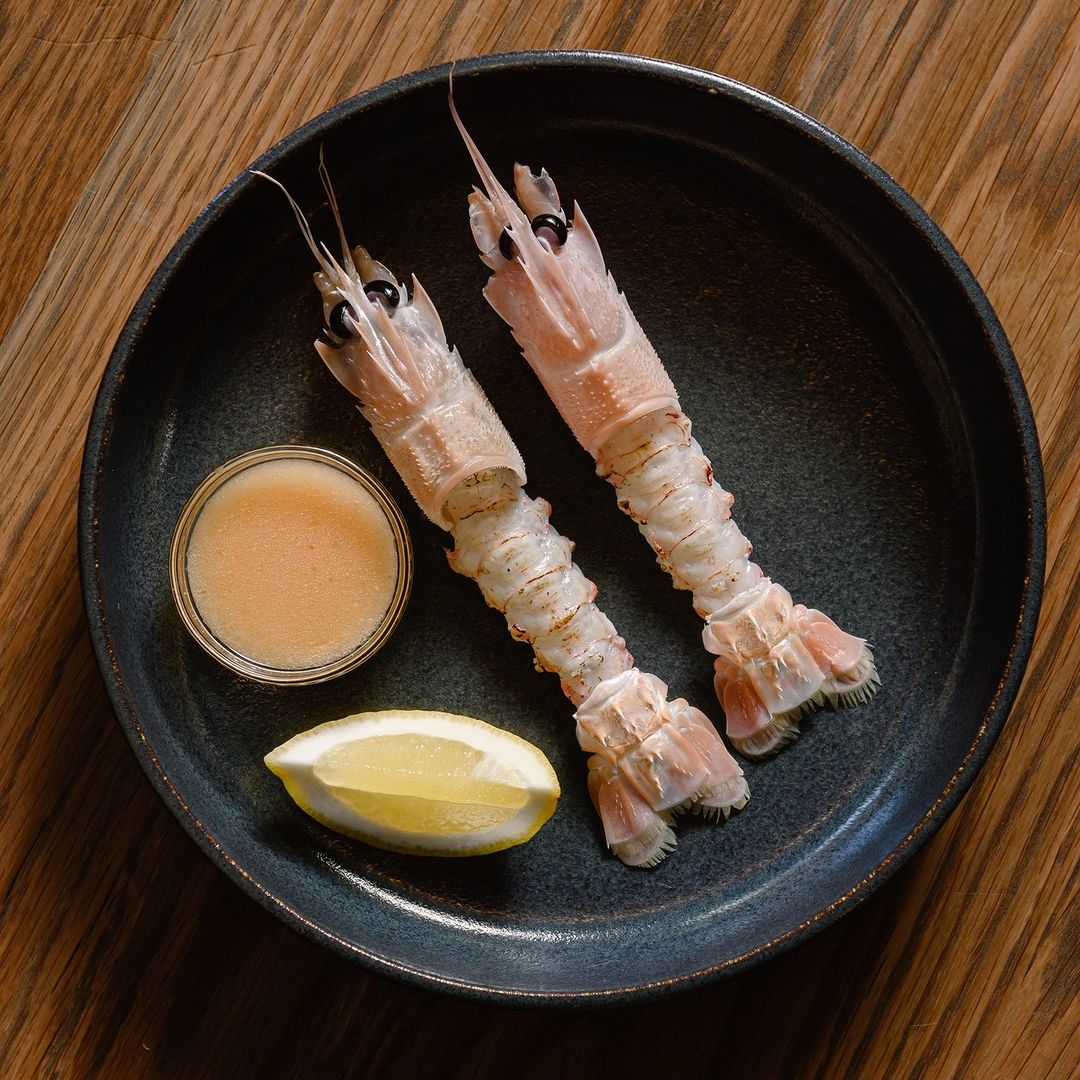 What was once one of Sydney's best whisky bars has turned into a romantic ode to the seafood bistros of New York State and New England. Everything from fish pie to an incredible eel pate is matched perfectly with an adventurous wine list, and some standout whisky cocktails, to help place The Rover as a pro-choice in any season.
---
3. Bar Copains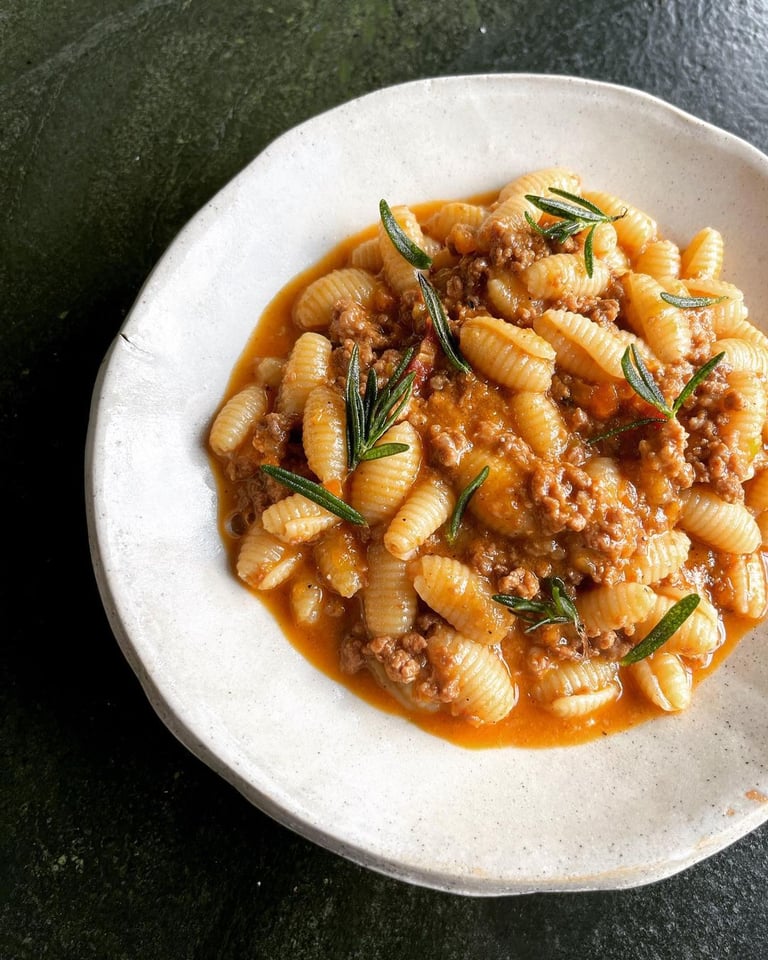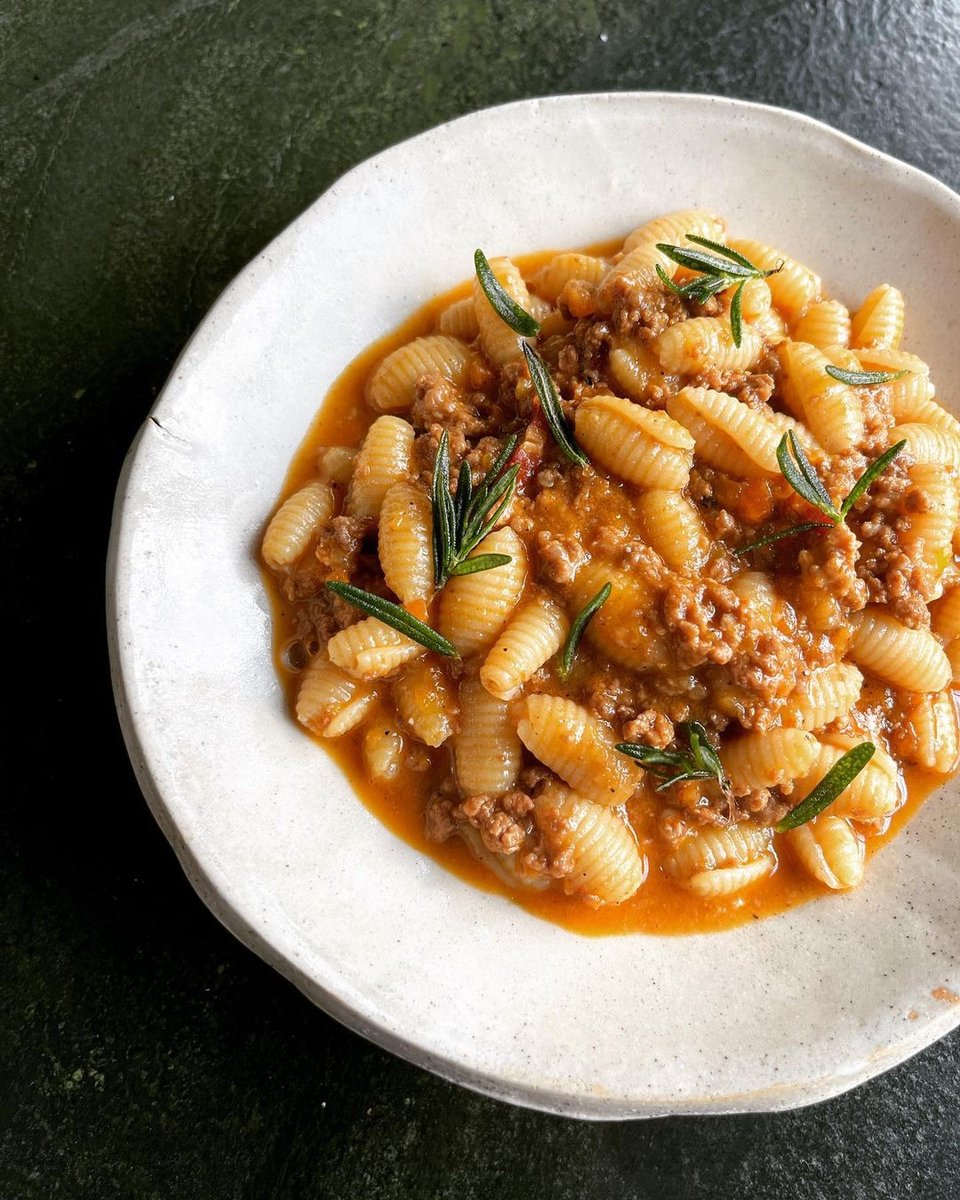 Nathan Sasi and Morgan McGlone have hit the nail on the head with this diminutive neighbourhood wine bar, which you'll find alongside the rarely exciting strip of Albion Street. Not only does Bar Copains have a magnetic wine list that encourages repeat visits, but the food is invariably excellent from one of the best chicken liver parfaits in Sydney to a huge BBQ coral trout served with brown butter, capers and lemon.
---
4. Sang by Mabasa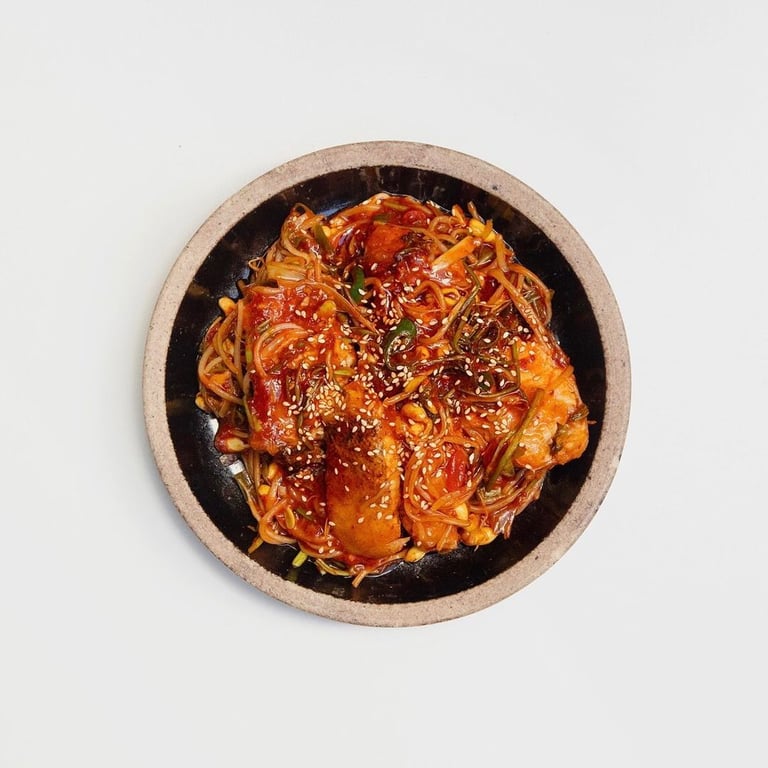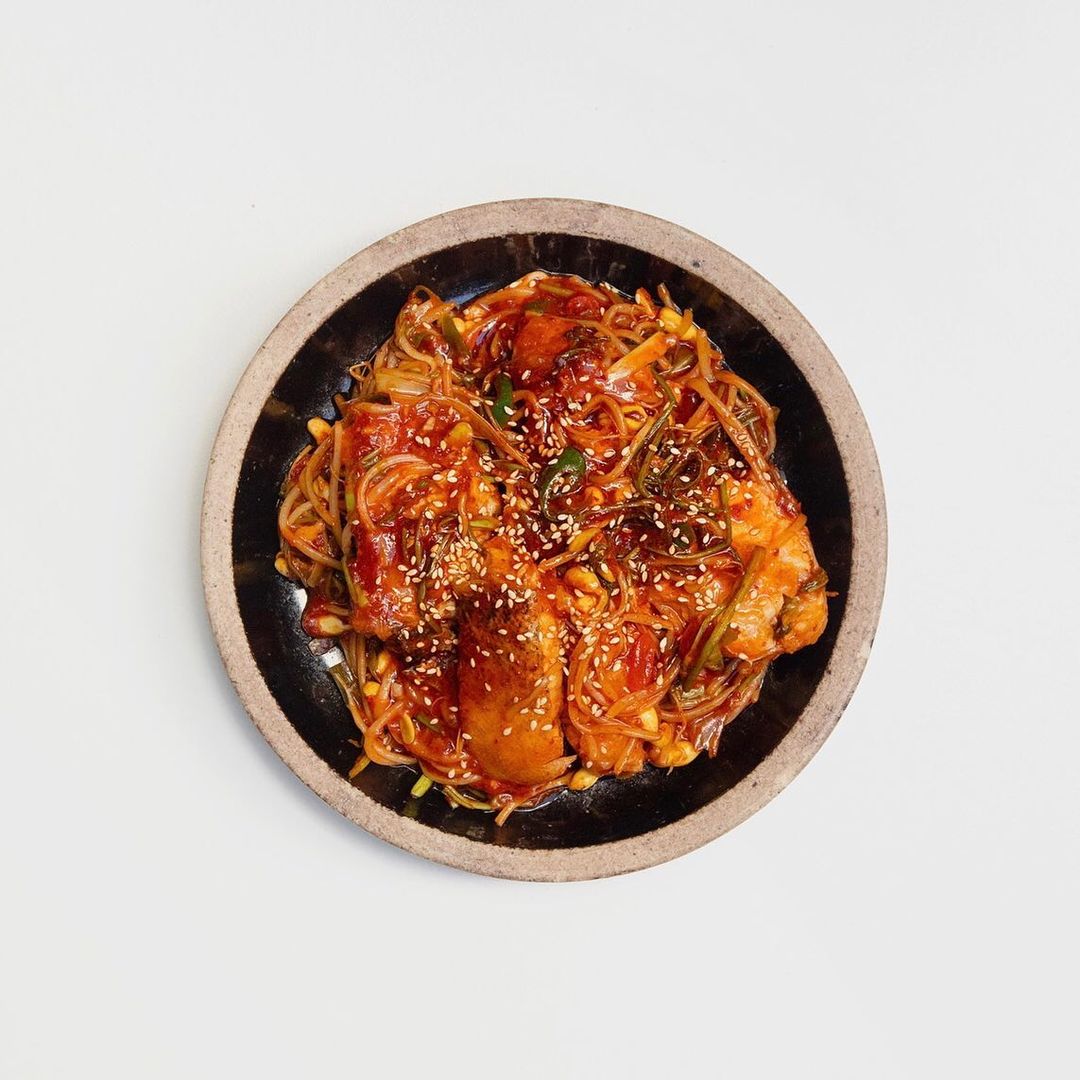 This tiny restaurant and bar is a family affair, run studiously by chefs Seung Kee Son and Jin Sun Son, along with their son and his partner. While it originally opened as a sister restaurant to the now-closed Mabasa, Sang has quickly become one of the most celebrated Korean restaurants in Sydney.
Authenticity is key and home-style dishes like fried chicken, bibimbap, seafood pancakes and bulgogi make up most of the menu. But the standouts are almost always the ones most other Korean restaurants don't serve, like janchi guksu and gujeolpan.
---
5. Lokal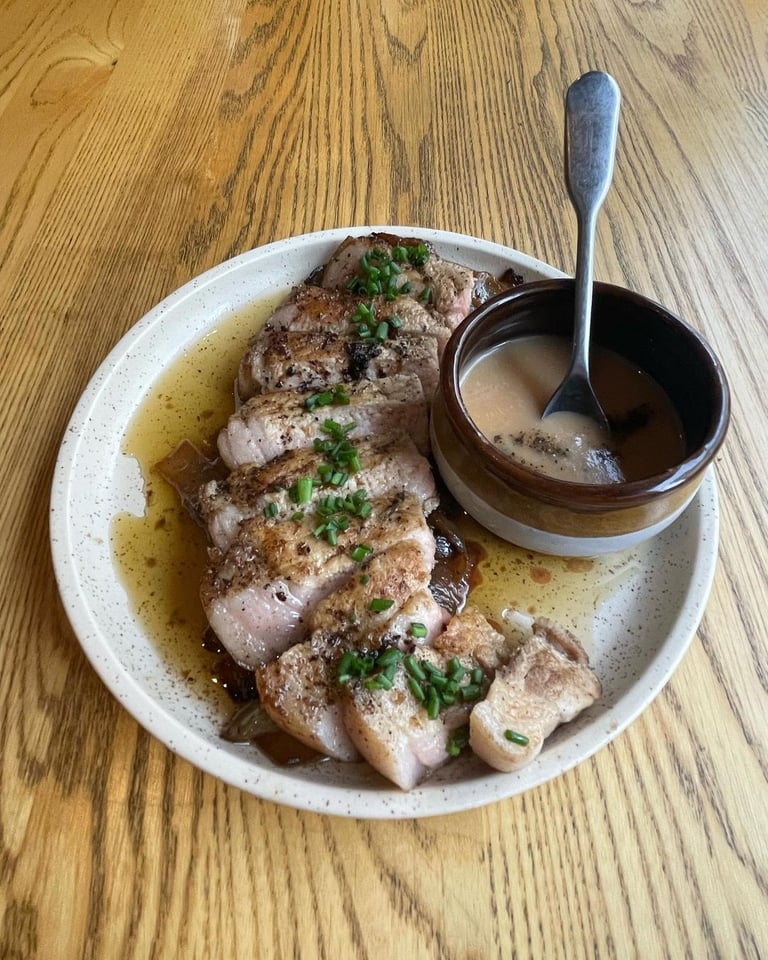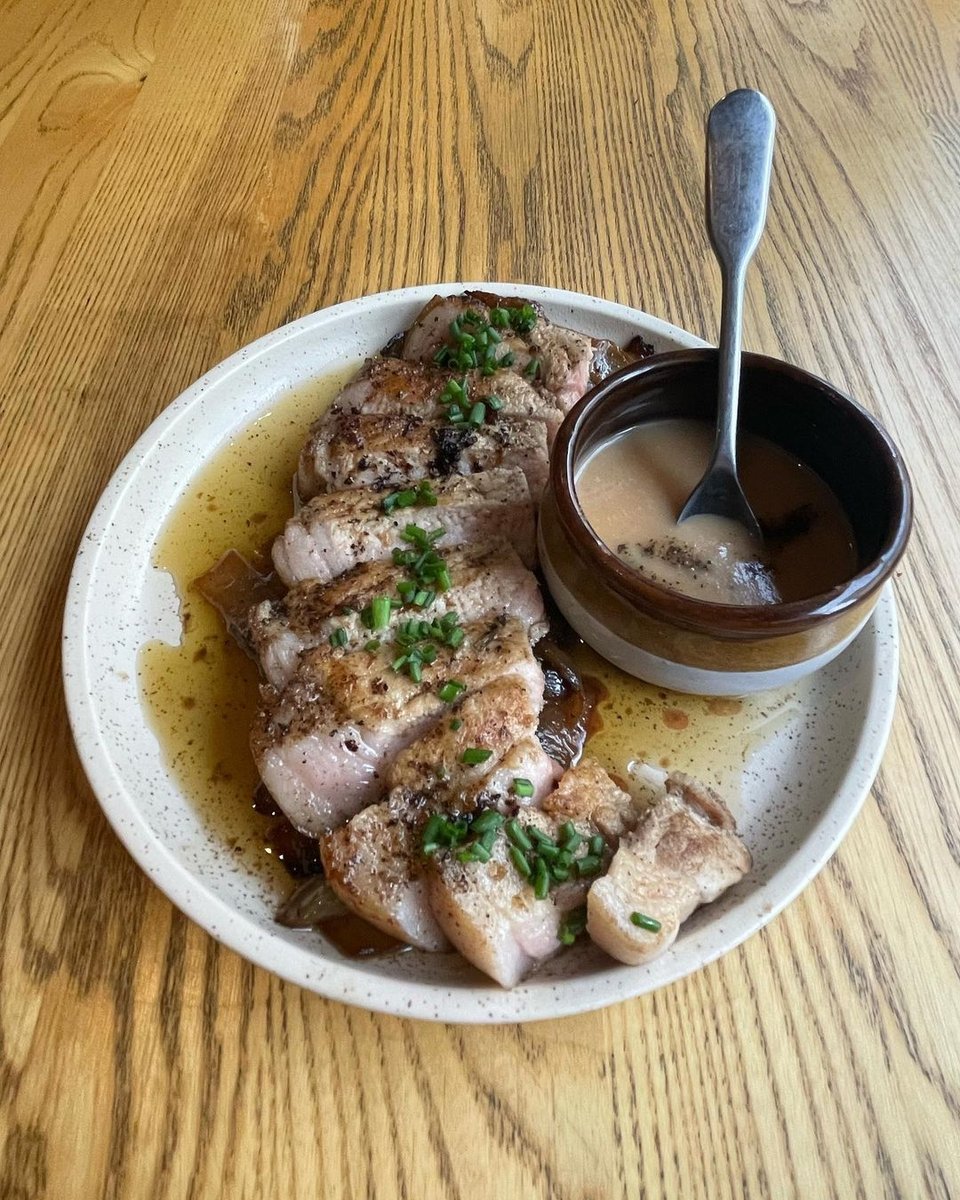 This slick, pint-sized wine bar, co-owned by Patrick Frawley and Nelson Cramp, is like a well-written essay on vino and is a favourite amongst Sydney's fussiest oenophiles. There would be around 55 drops and a generous by-the-glass list, complemented with smart, approachable snacks that change regularly, are mostly made in-house, and always hit the spot. 
---
6. Vacanza Pizzeria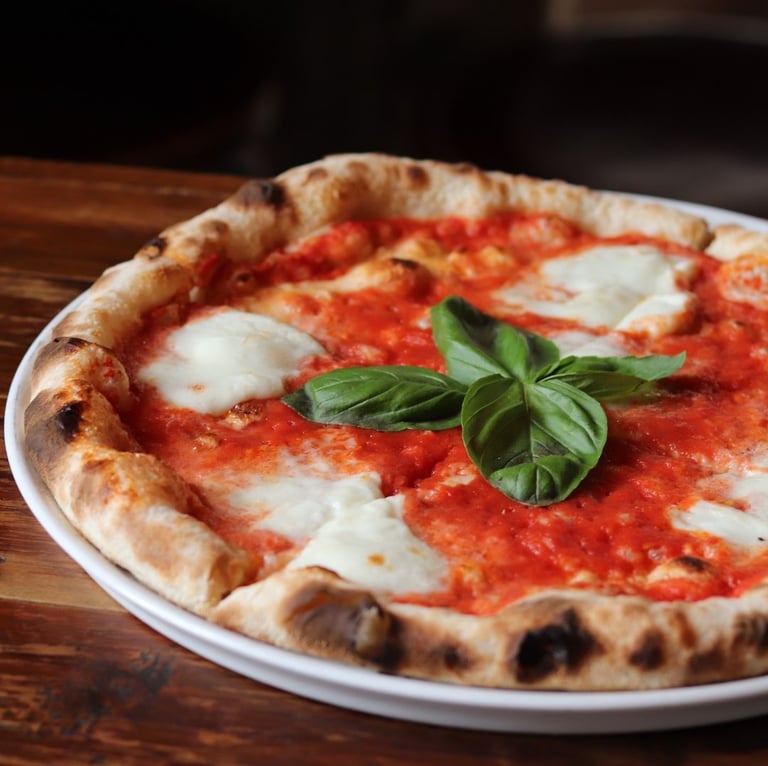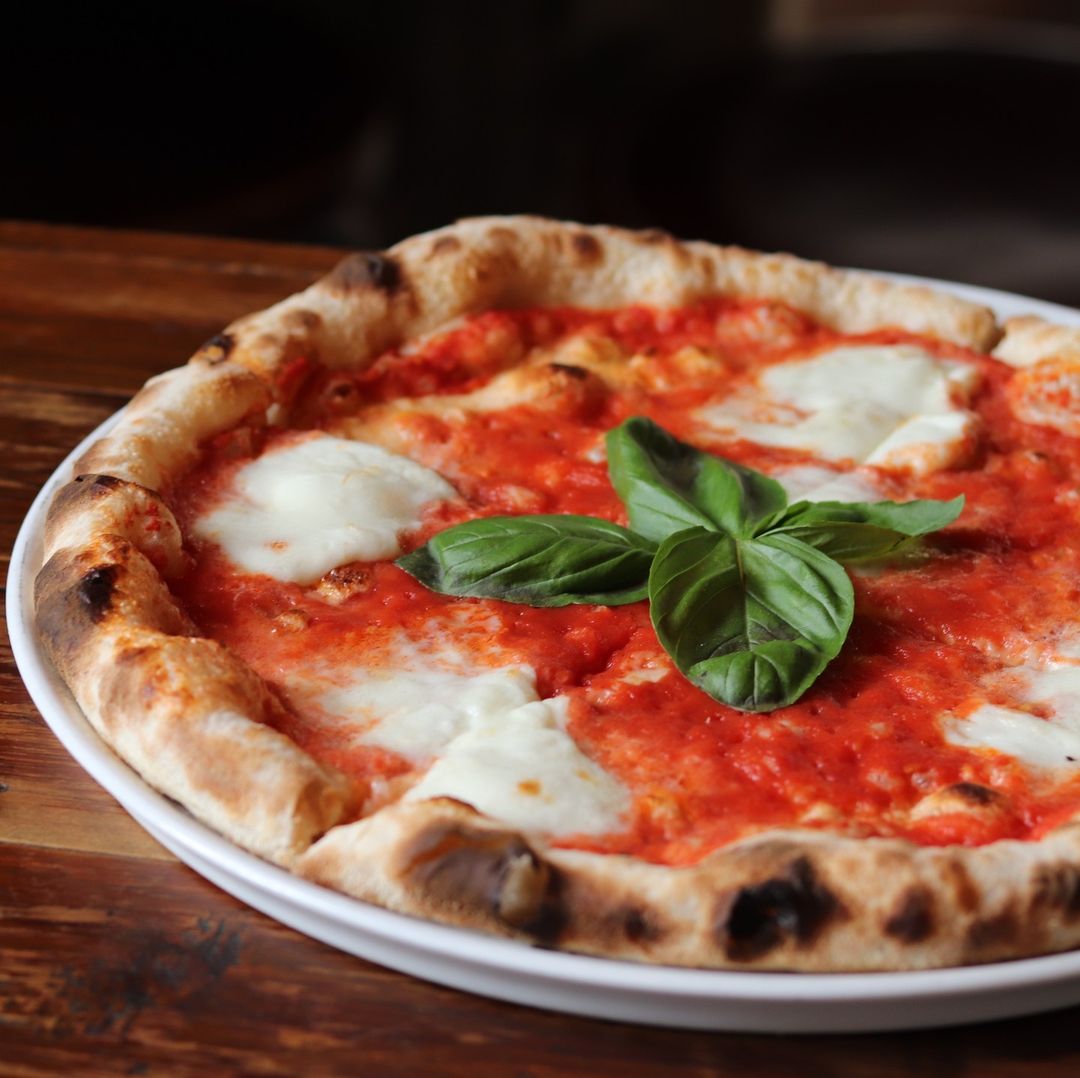 There are only around eight pizzas on the menu at Vacanza, all of which are treated like pure works of art. Minimalism is key, and the quality of ingredients is paramount so my first suggestion would be the Margherita.
Less is more here and I daresay it's one of the best Margherita pizzas you'll find in Australia, made even better by the mozzarella bar which only uses a special style of cheese imported from Naples.
---
7. Nour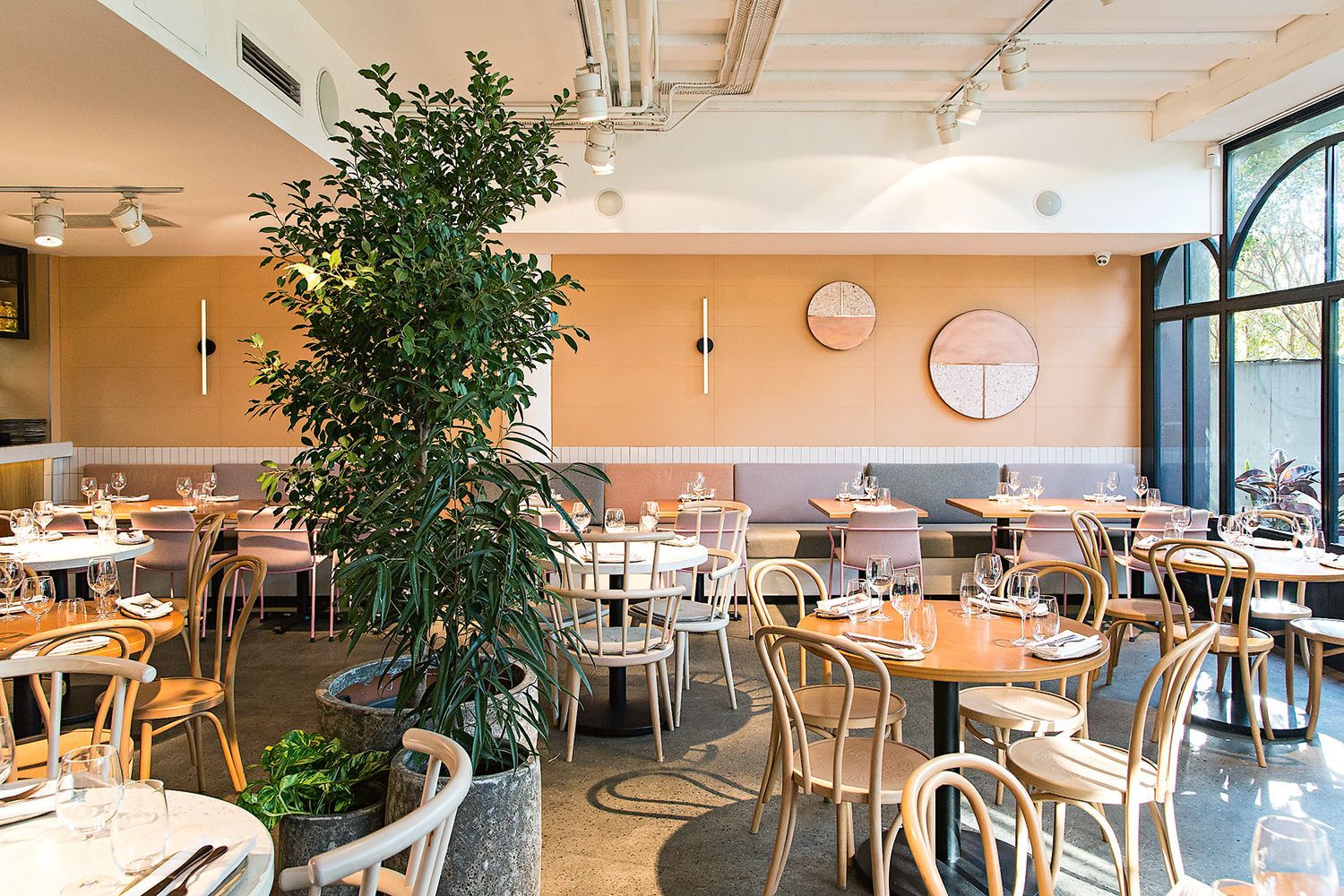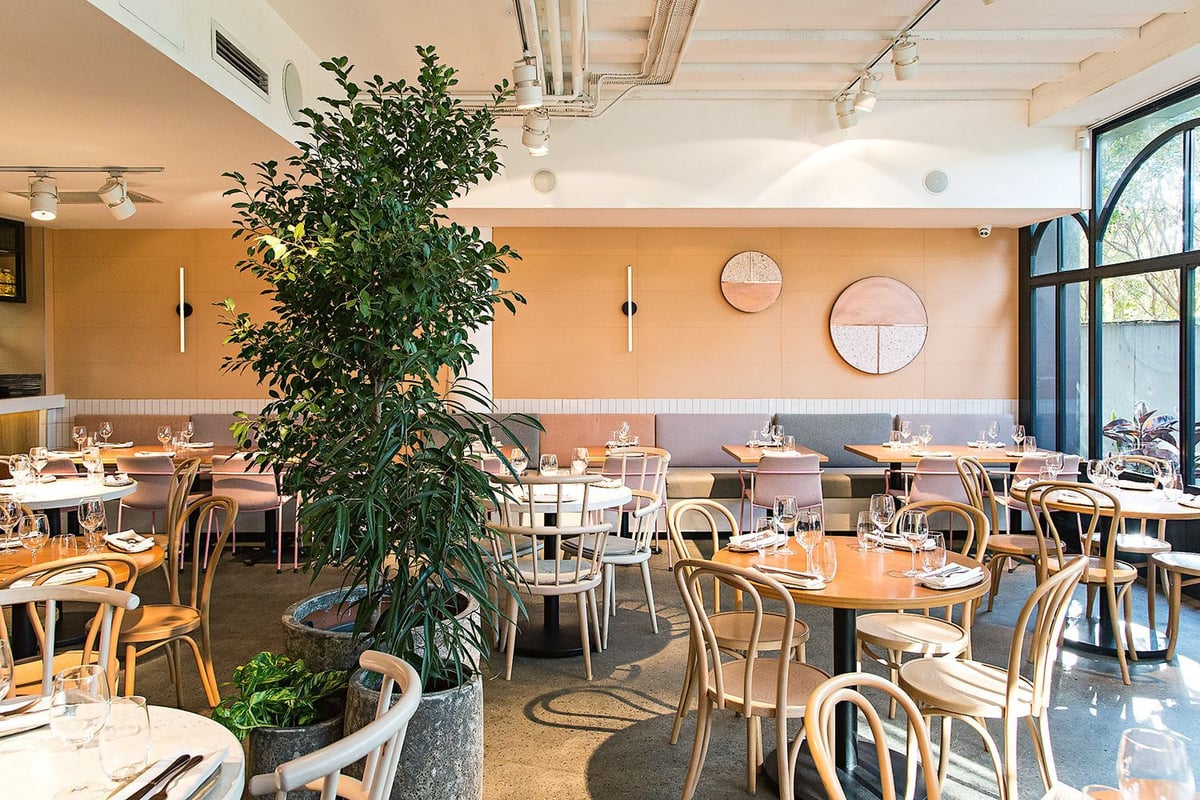 Not only is Nour still one of the most attractive dining rooms in Sydney, with its pastel colours and tasteful design, but it's also one of the most consistent. Modern Levantine cuisine is the approach at Nour, and it's delivered with so much flair, from spiced beef short ribs with leek and dura, to charcoal snapper with hindbeh and Cafe de Beirut butter.
---
8. The Dolphin Hotel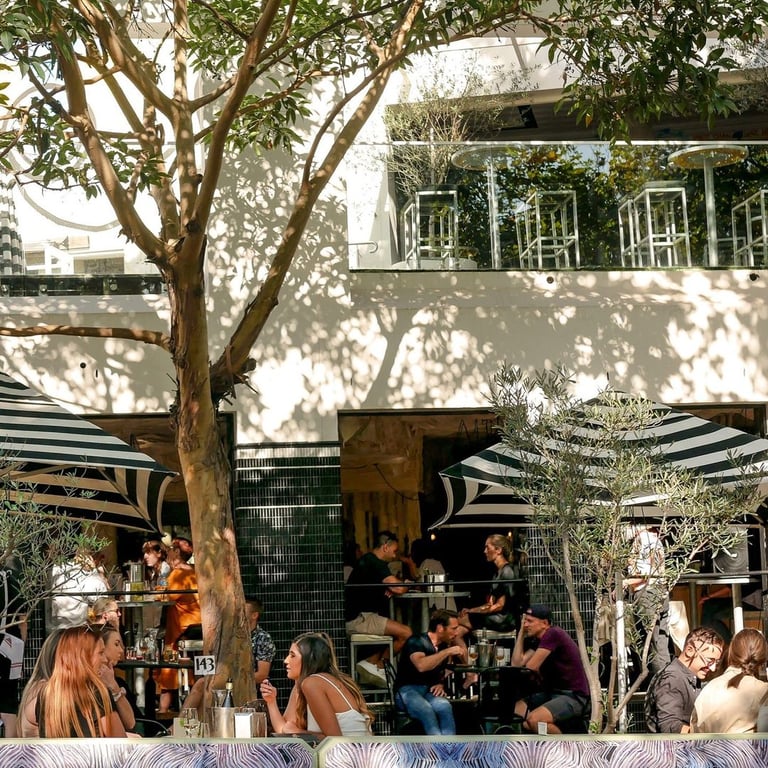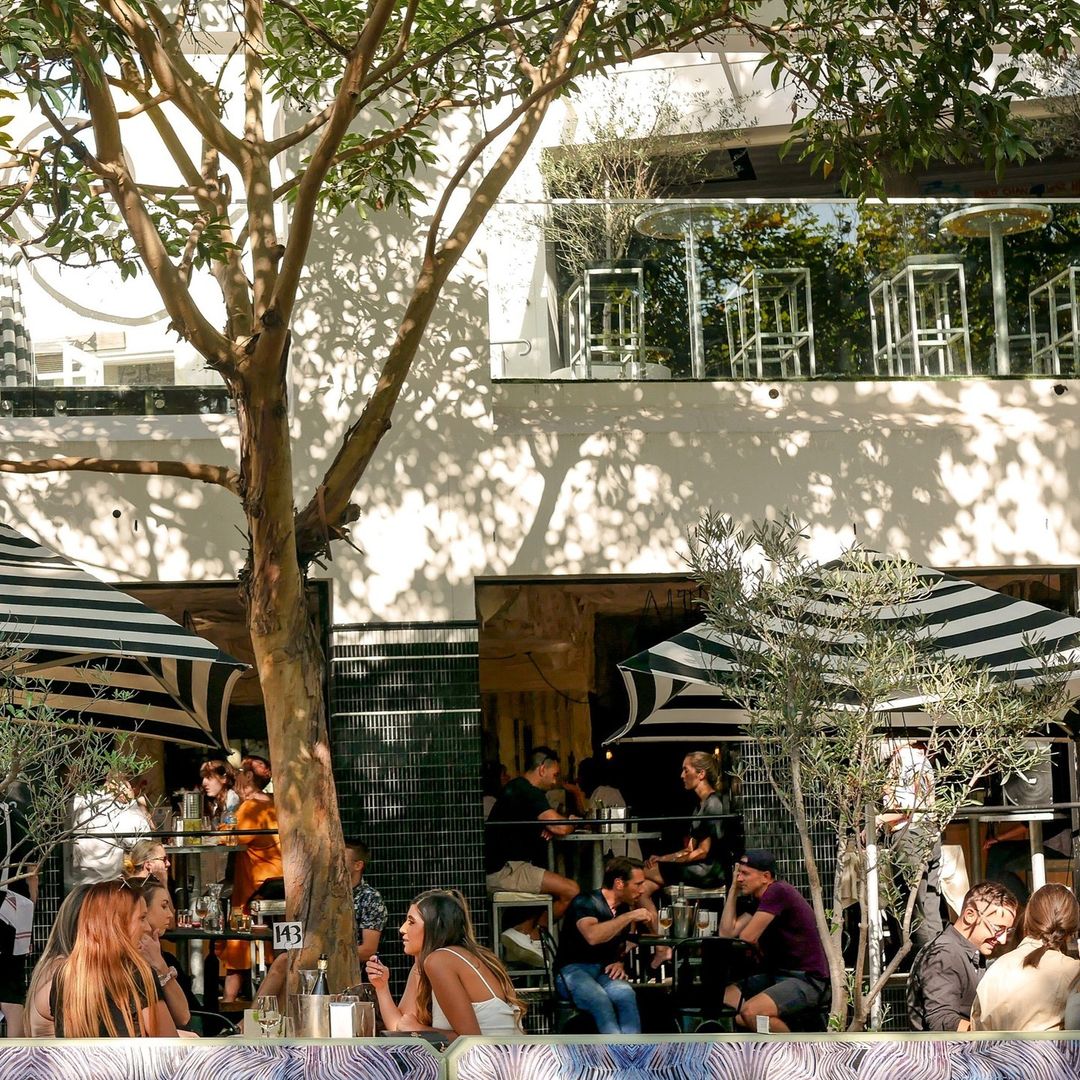 The Dolphin Hotel is a shining example of how to do a modern pub renovation exactly right. Brimming with personality, almost always packed with locals, and split into many different areas, its opening was a paradigm shift for Crown Street's hold on Sydney's hospitality scene. The pizza is among the best in town, and the wine list boasts a fantastic mix of natural and classic varieties.
---
9. Pellegrino 2000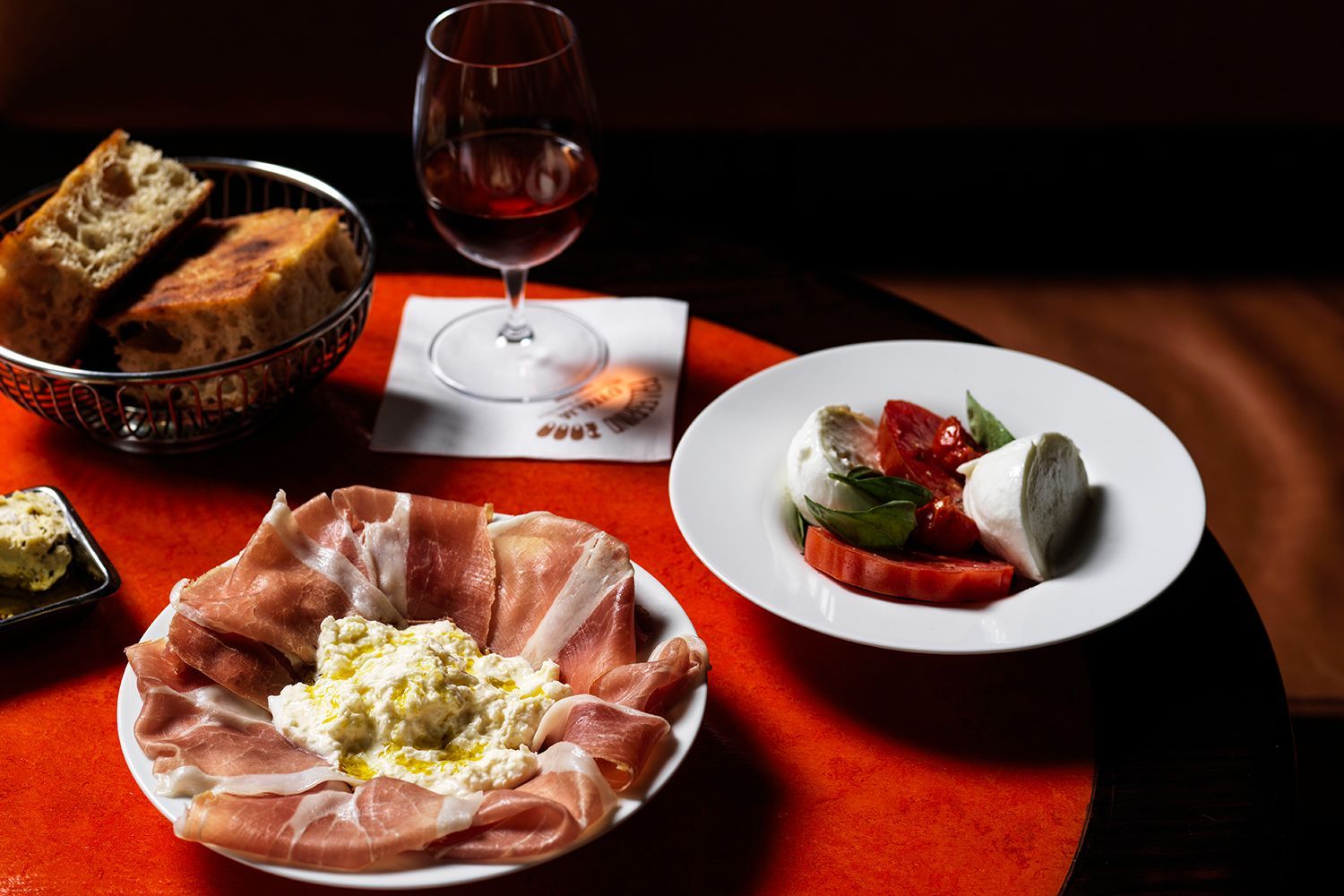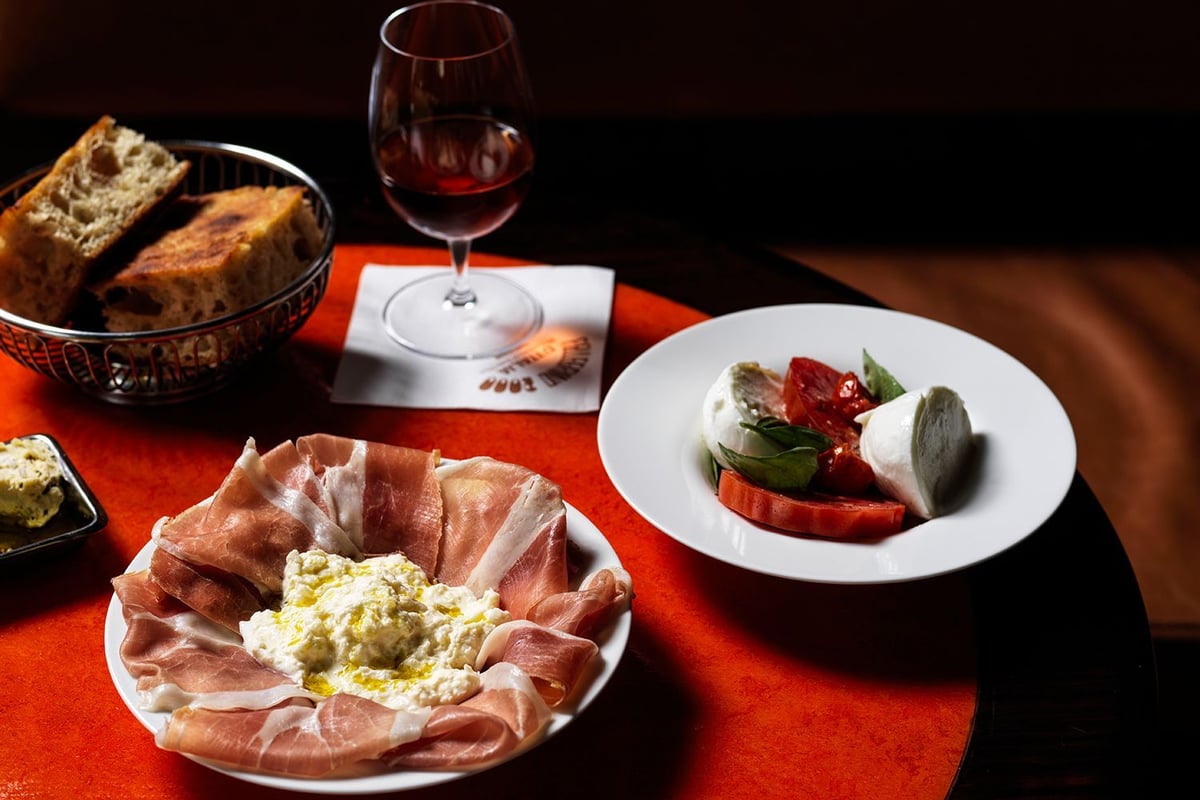 Dan Pepperell, Mikey Clift and Andy Tyson, the superstar team behind Pellegrino 2000, clearly want to do things differently. This modern trattoria has become a fast favourite for taking classics and adding smart, concise twists, pulling on what seems to be an endless well of creativity to completely reinvigorate Sydney's long and storied Italian dining scene.
---
10. Bar Suze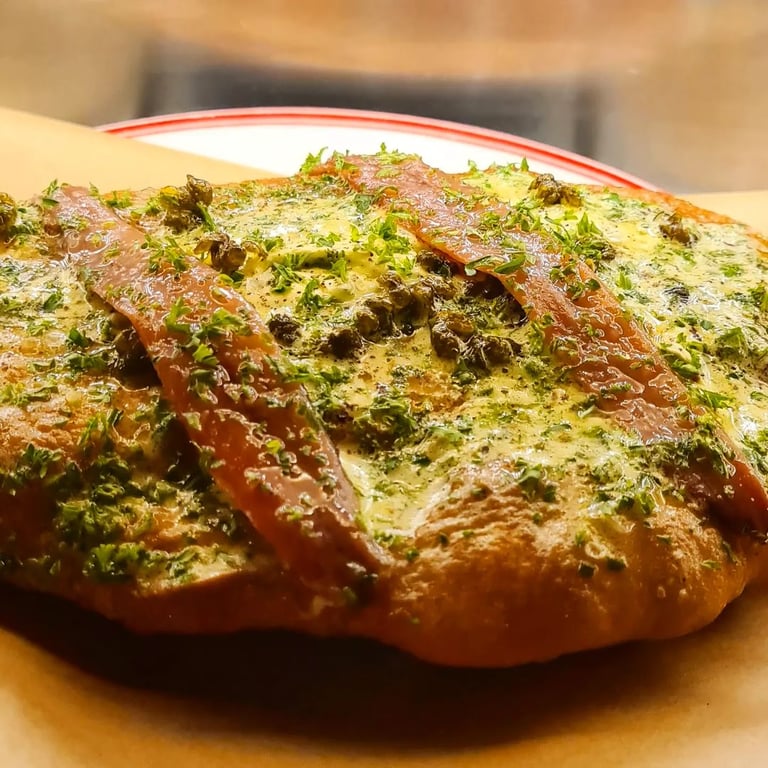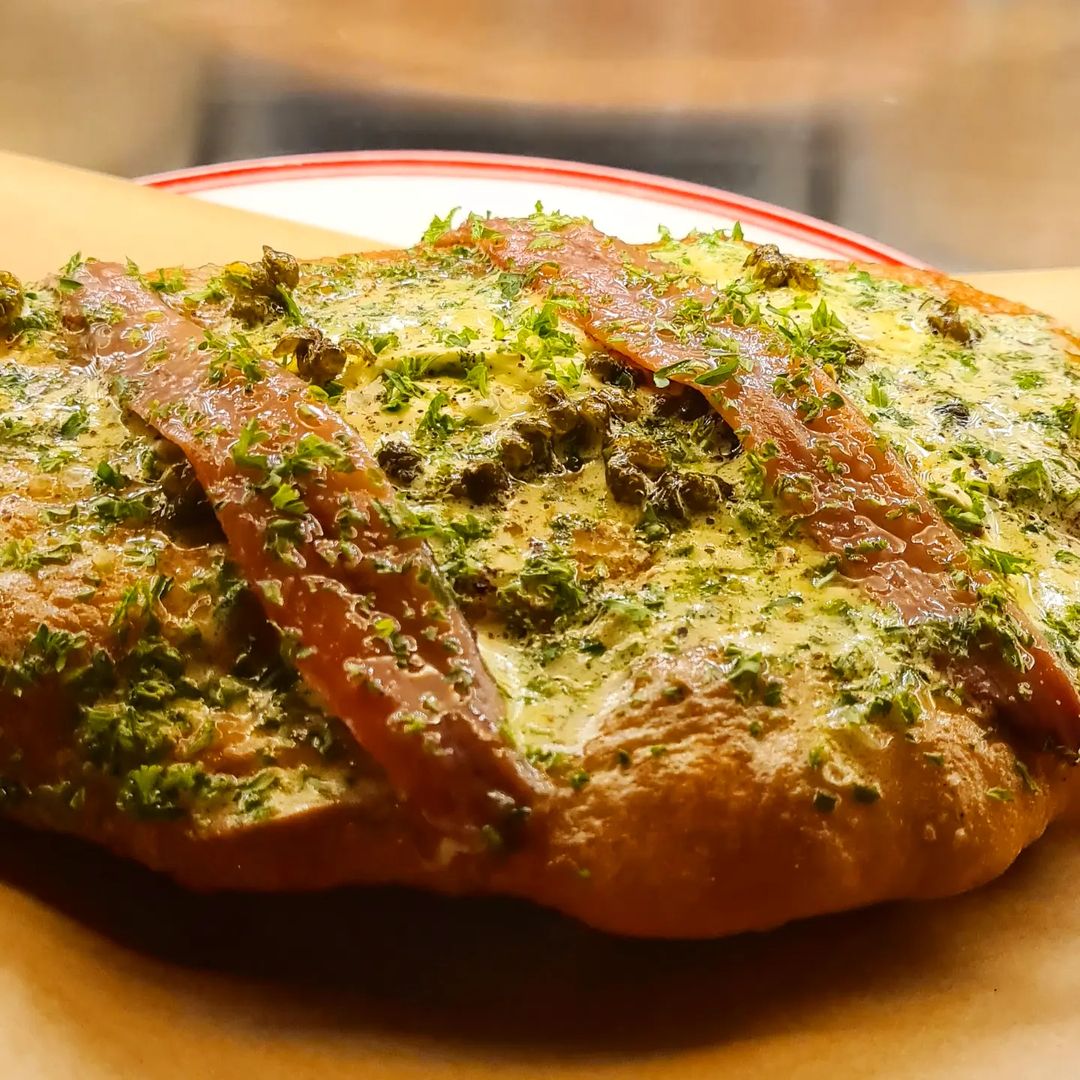 Kinetic and always changing this European bistro leans mostly on Swedish and Italian flavours taken with flickering candlelight and a healthy dose of jazz. The laidback, hole-in-the-wall atmosphere, tight wine list and rich, produce-driven dishes make this a winner for any occasion.
---
11. Poly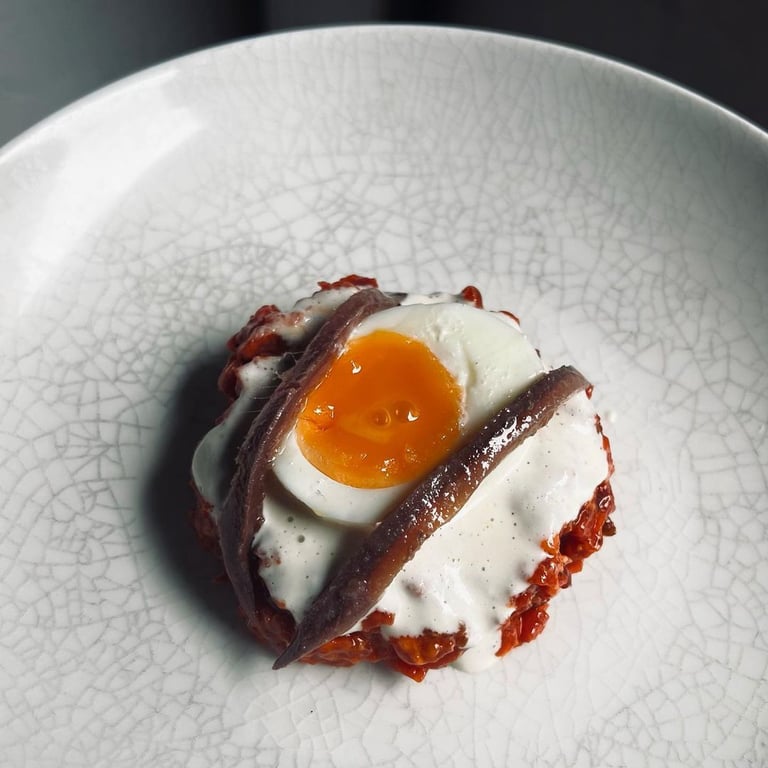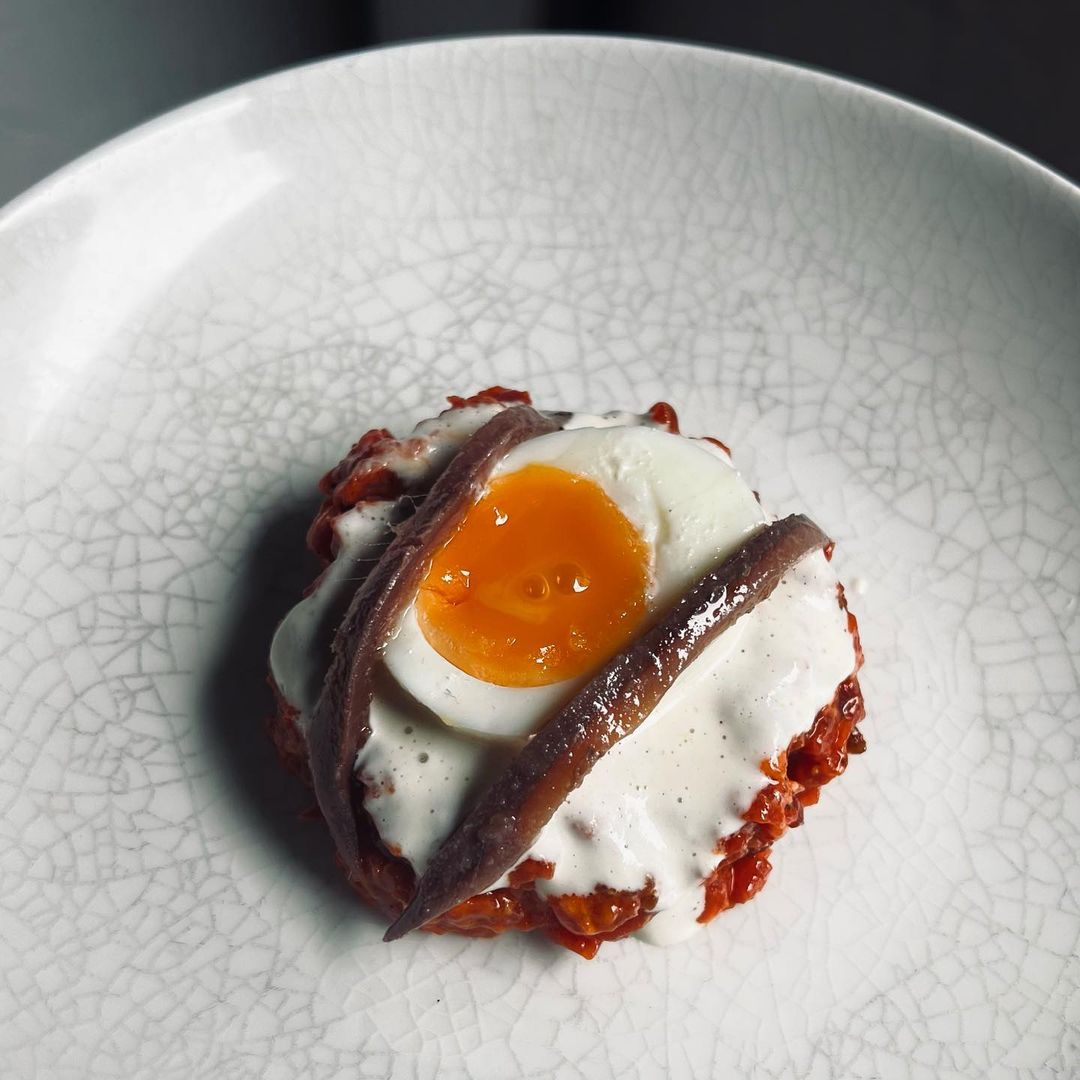 Mat Lindsay opened Poly in 2018 in the Paramount House Hotel. Ever since, it's been one of the area's favourite haunts, constantly driven by innovation both in terms of food and wine.
Their signature fried potato dish with salted egg yolk and chives is still god-tier but the menu changes so regularly that it's hard to pin down the standouts. Whatever is on offer, there should be plenty of mix-and-match with the 160-plus bottle wine list. 
---
12. Spice I Am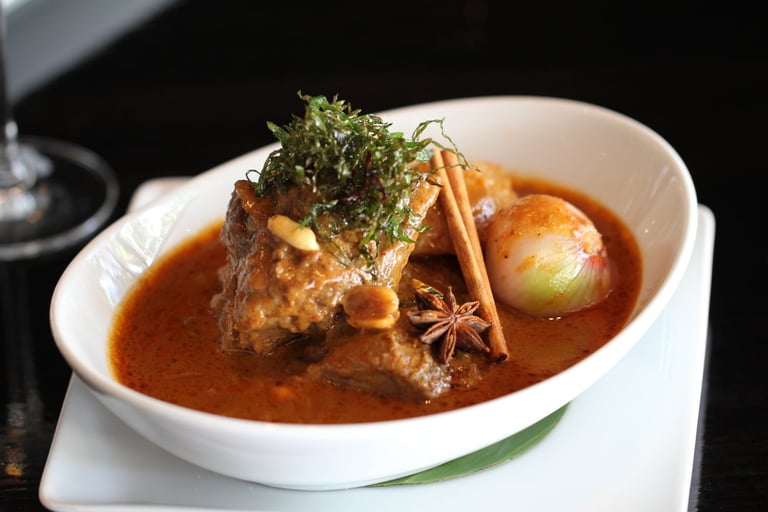 Since opening in 2004, Spice I Am has been a key figure in Sydney's undying love of Thai food. Authenticity keeps this kitchen grounded, exploring the many regional dishes of Thailand with a preference for heat and one of the best fish curries you'll find on this side of Chiang Mai.
---
13. Tokyo Bird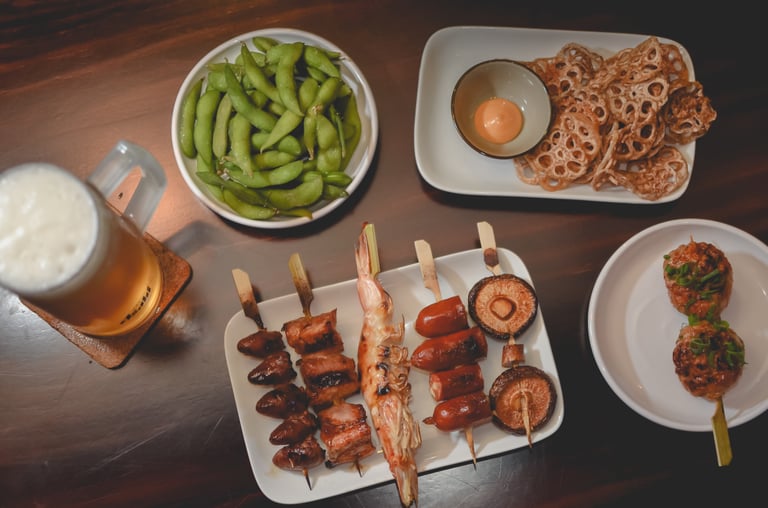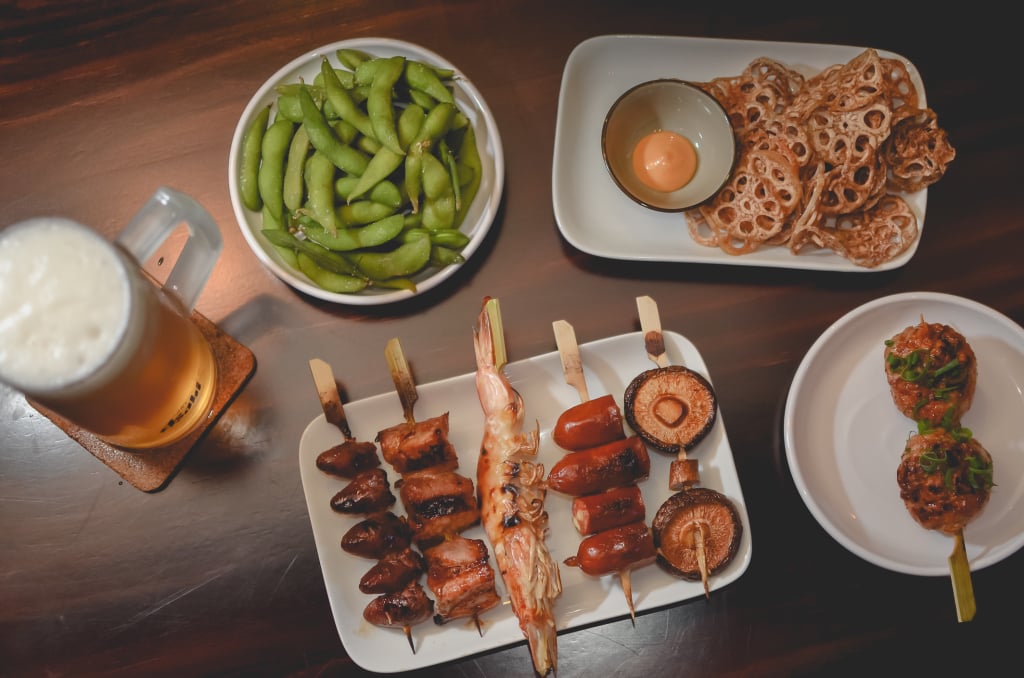 Now considered a pioneer for Sydney's bar scene, Tokyo Bird is that late-night Japanese-accented haunt you've thought long and hard about ever since your first trip to Tokyo. An impressive whisky collection and a menu packed with yakitori and other skewers keep this gem front of mind for all discerning locals.
---
14. Soul Deli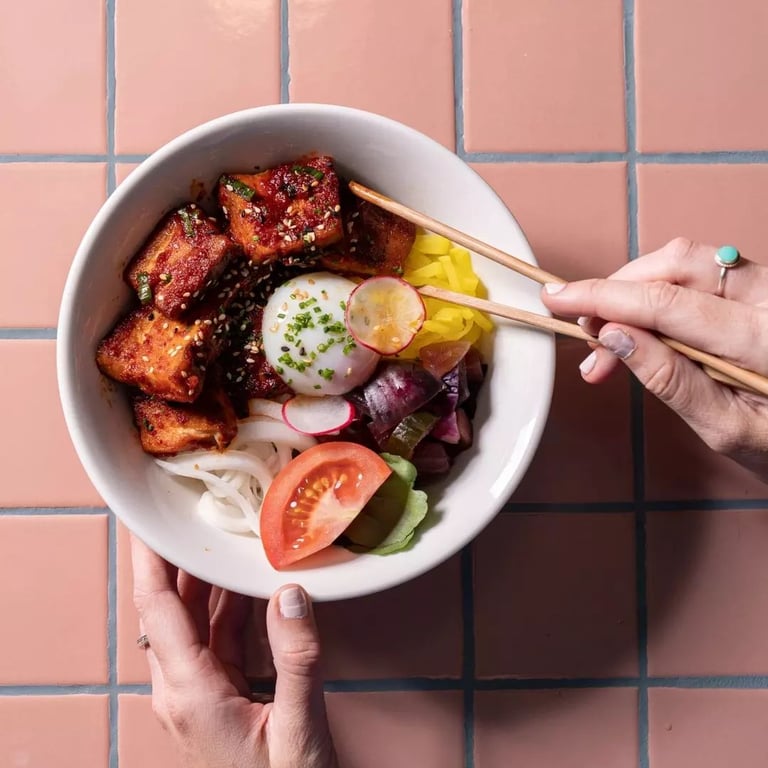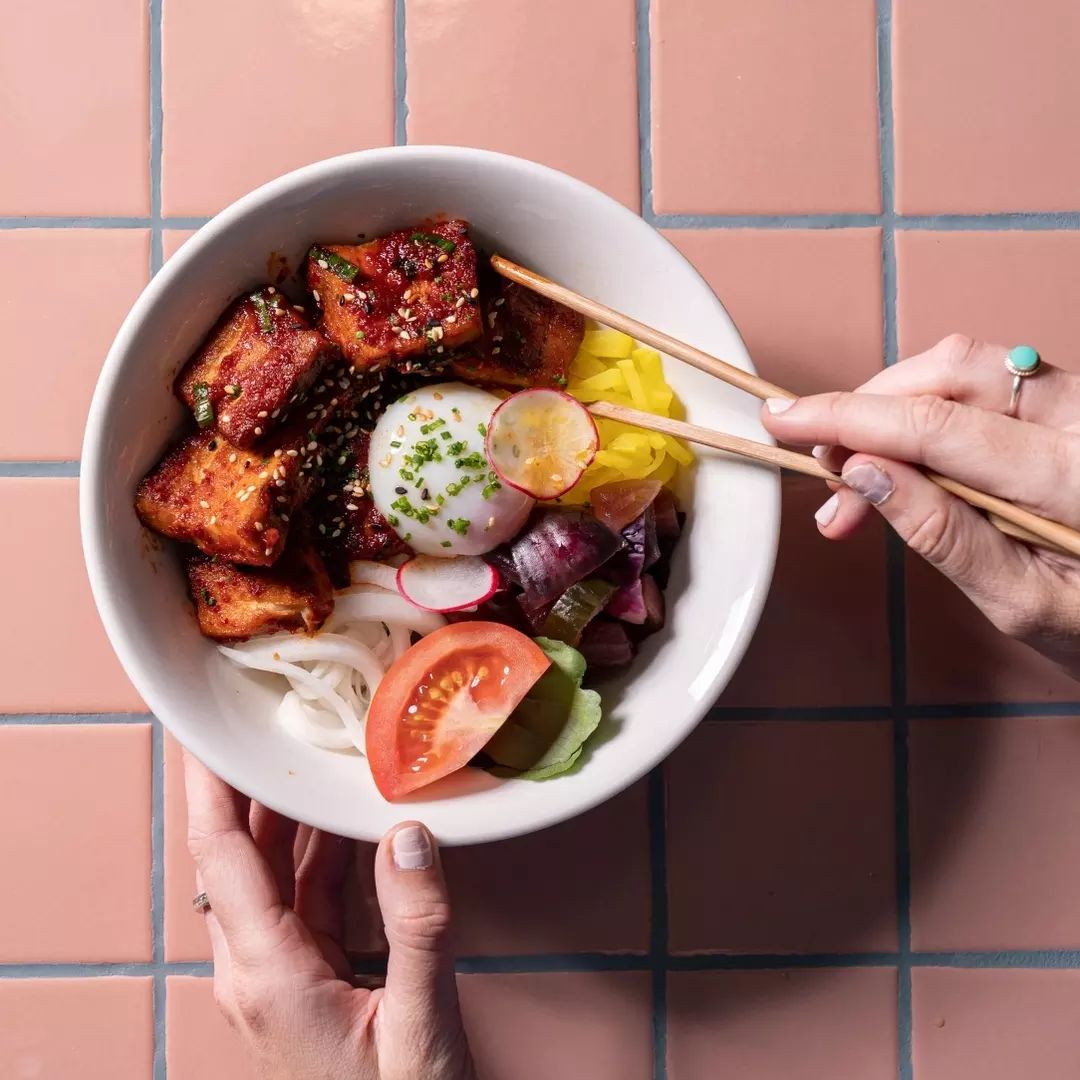 Sydney's only modern Korean cafe. Soul Deli, now located in the Adge Hotel, is a show-stealer when it comes to breakfast and brunch. From bowls of garlic noodles to big breakfasts with white kimchi, to fried chicken-topped hotcakes, this unique offering is a big driver behind Sydney's growing love of Korean food.
---
15. Armorica Grand Brasserie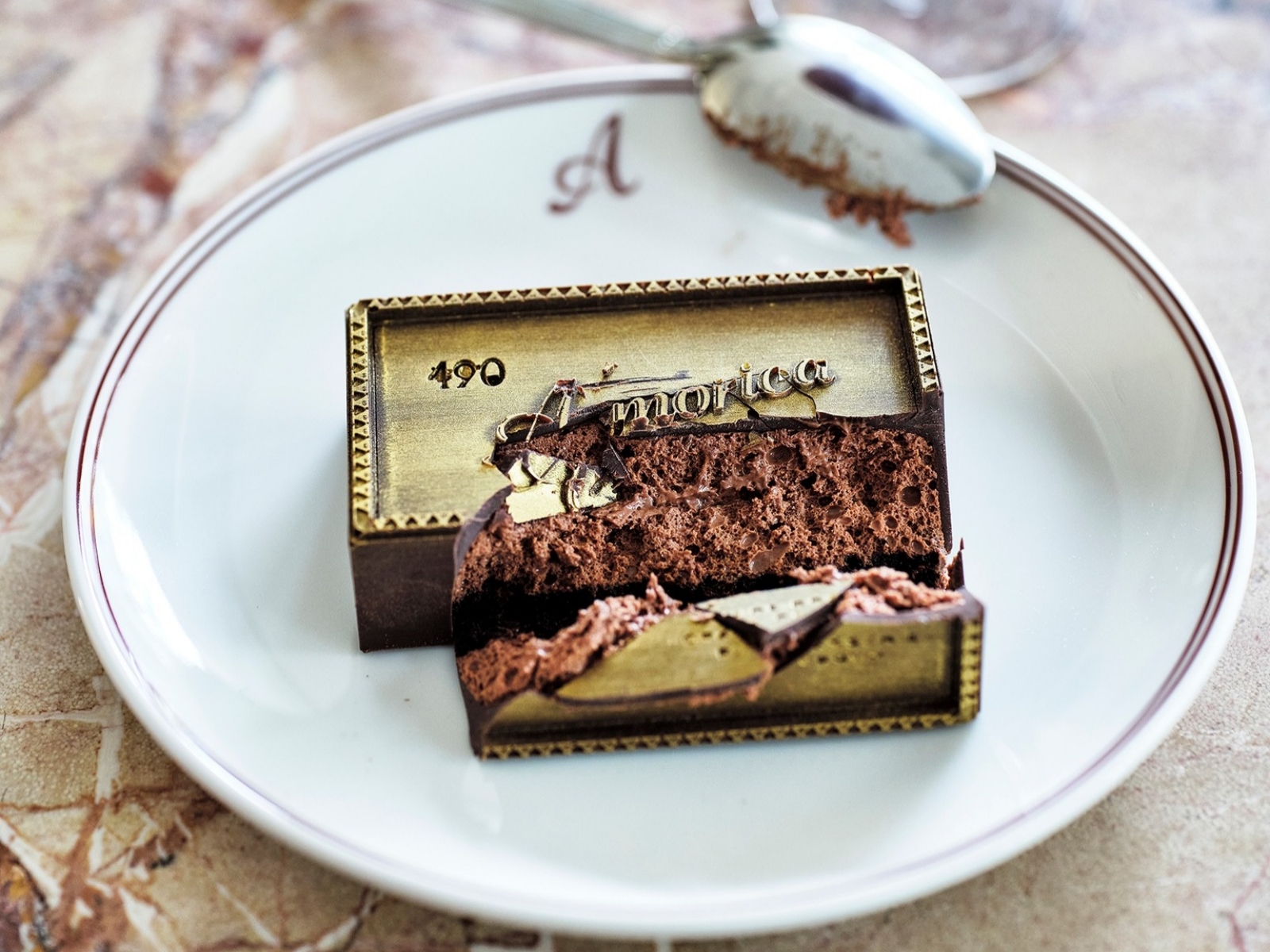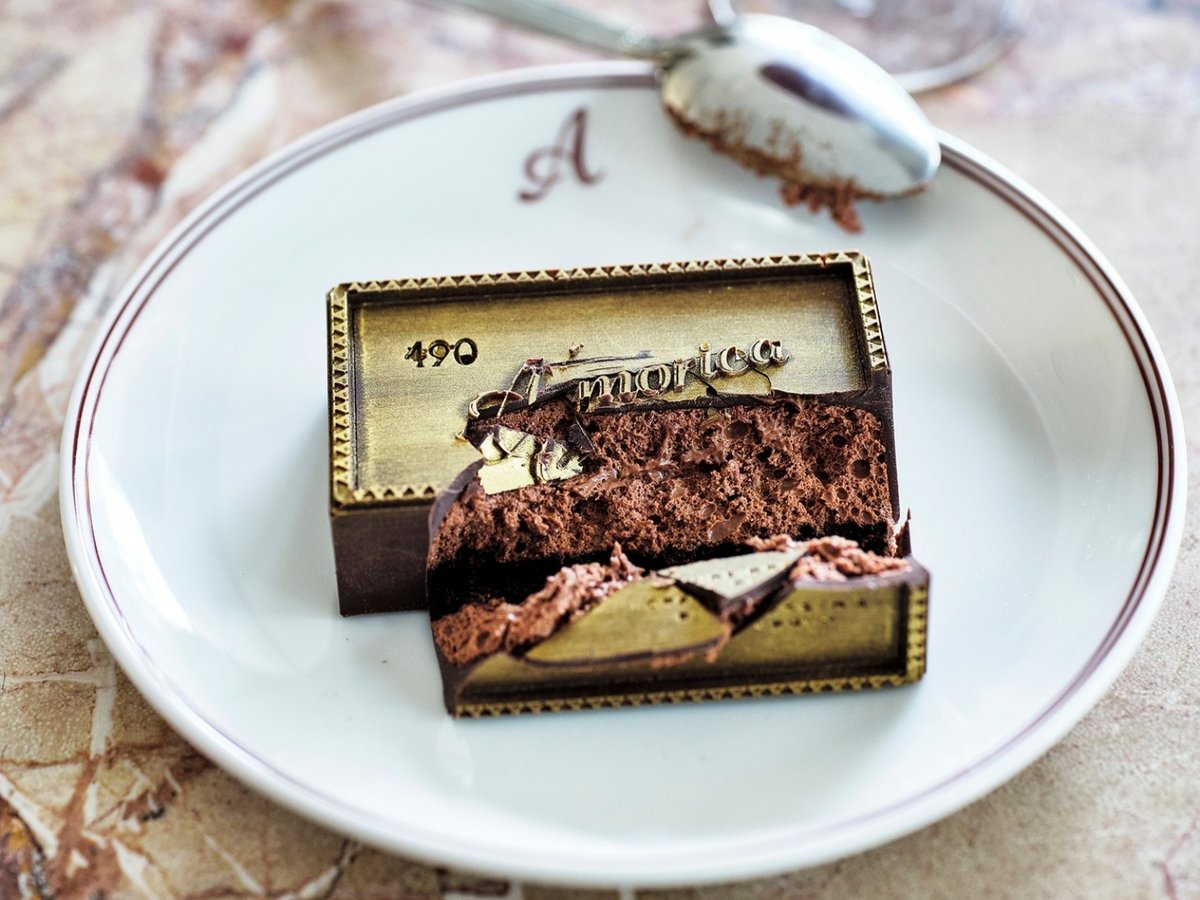 A lavish fit-out with prices to match. Armorica Grand Brasserie is the type of uncompromising fine dining experience one would expect around Sydney's harbourfront. And yet, it fits right into Crown Street with an attractive dining room powered by top-shelf produce and just the right amount of creativity. 
---
16. Chin Chin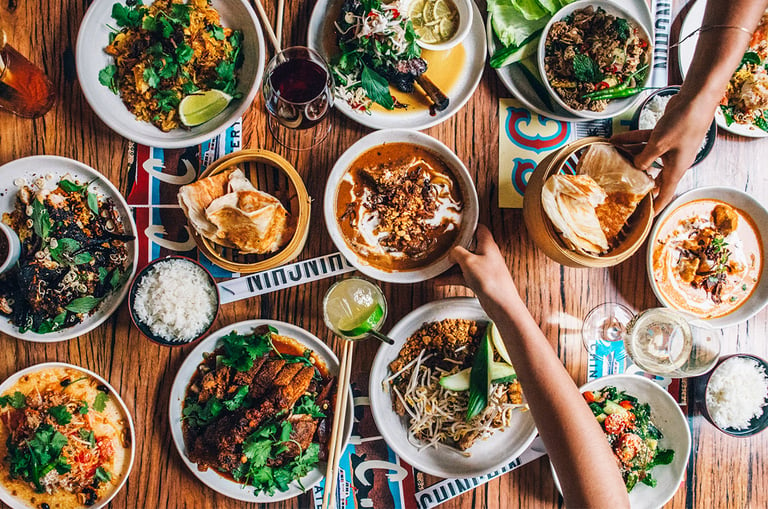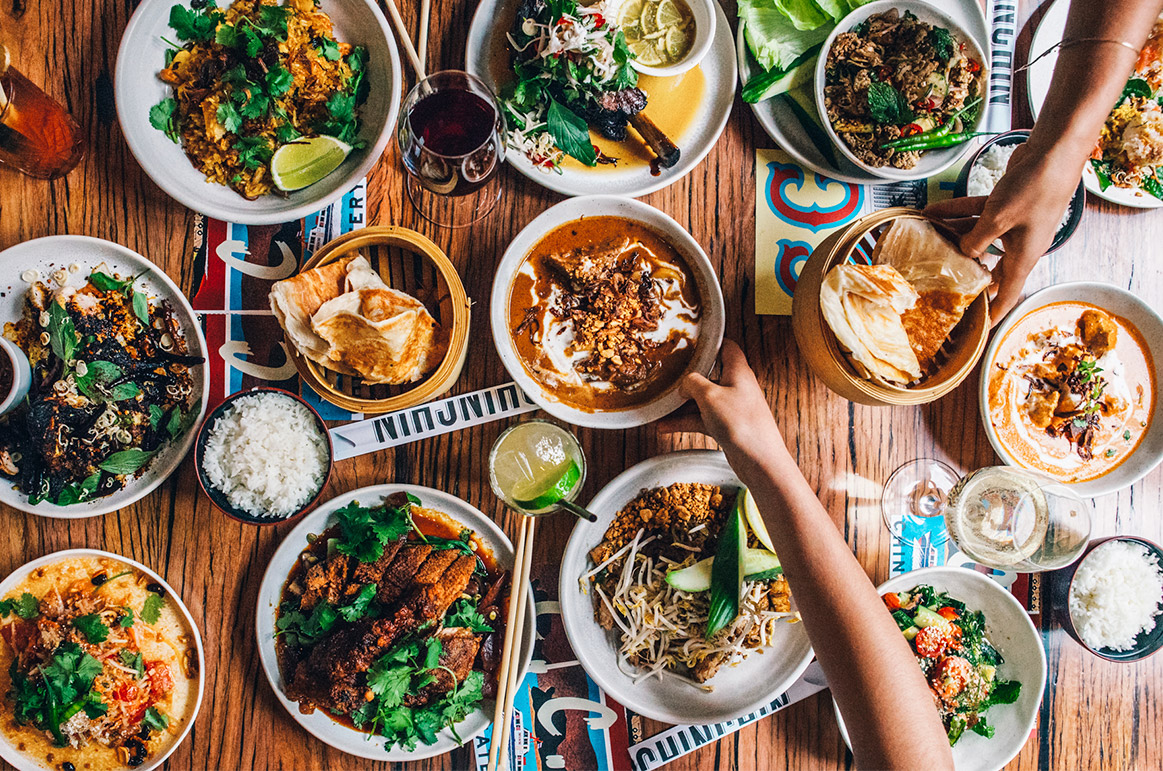 This Melbourne export has been in Surry Hills for a good few years now and is still as popular amongst Sydney's socialites. Don't take that as a red flag, though. It's hard to walk away from Chin Chin disappointed, with Thai classics lifted by premium local produce and reinvented without bastardising traditions.
---
17. Nikkei Bar & Restaurant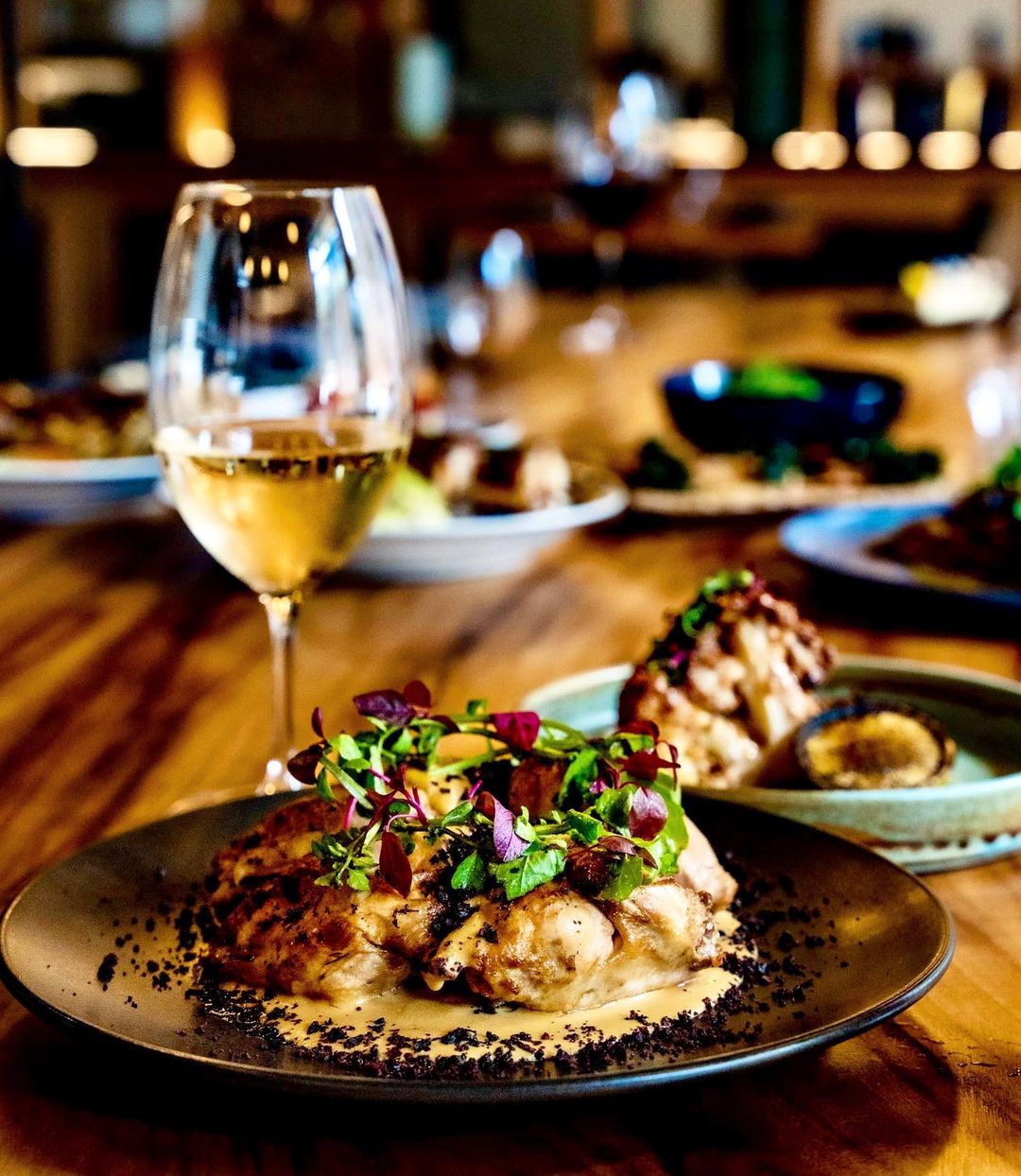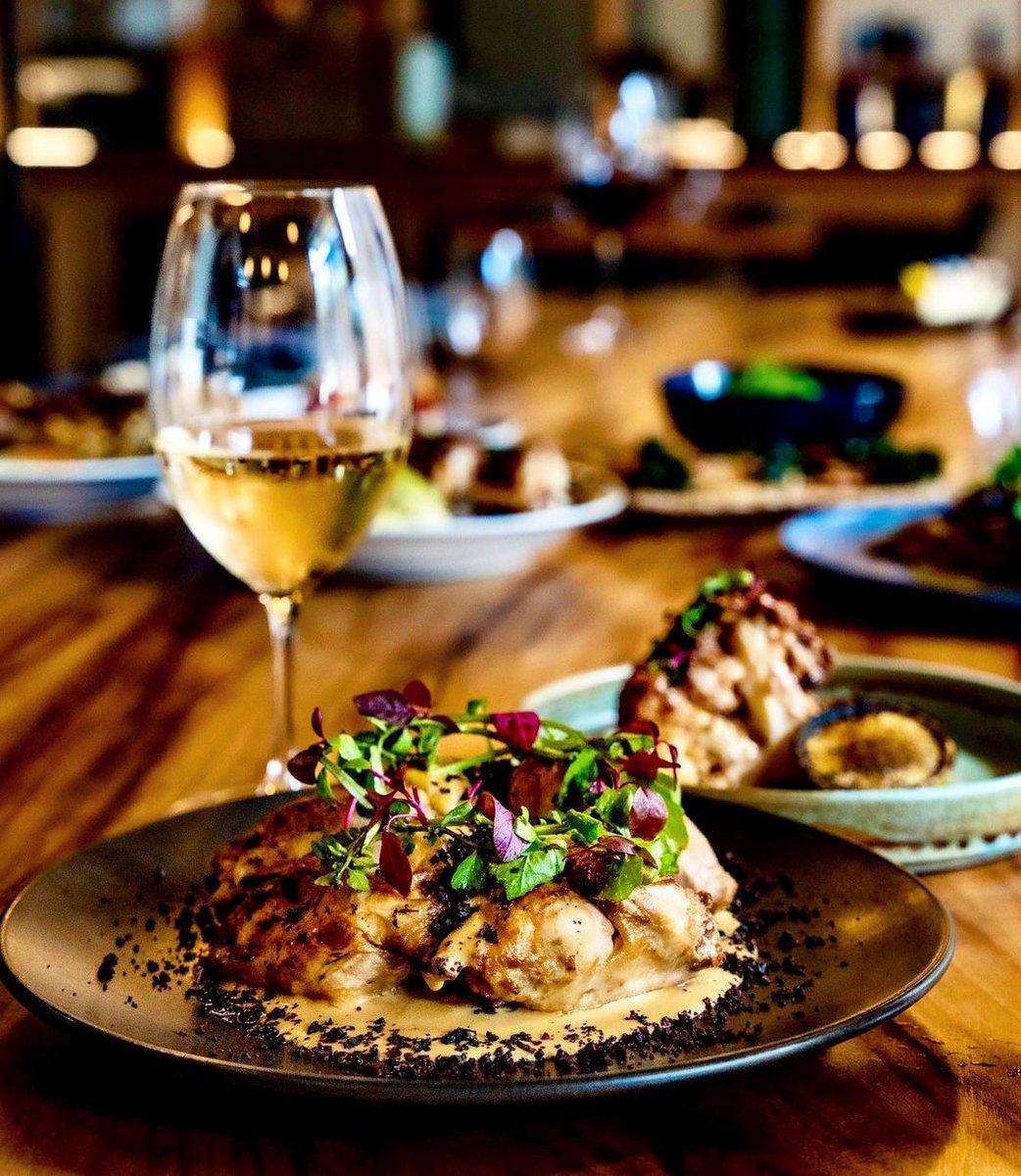 Classic Nikkei cuisine, which is a cross-section of Peruvian and Japanese flavours, is now well represented in Sydney by this underrated restaurant from the team behind nearby Tokyo Bird. Fresh, contrasting flavours drive Nikkei, and the menu does a brilliant job of representing just how diverse and adaptable this historic cuisine can be.
---
18. Via Napoli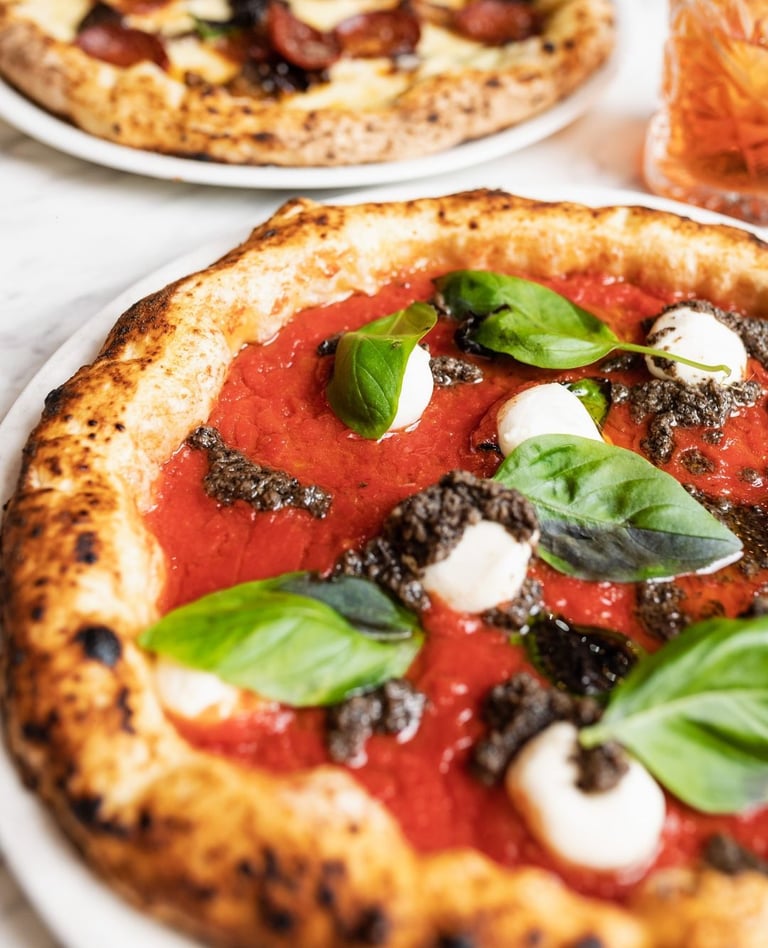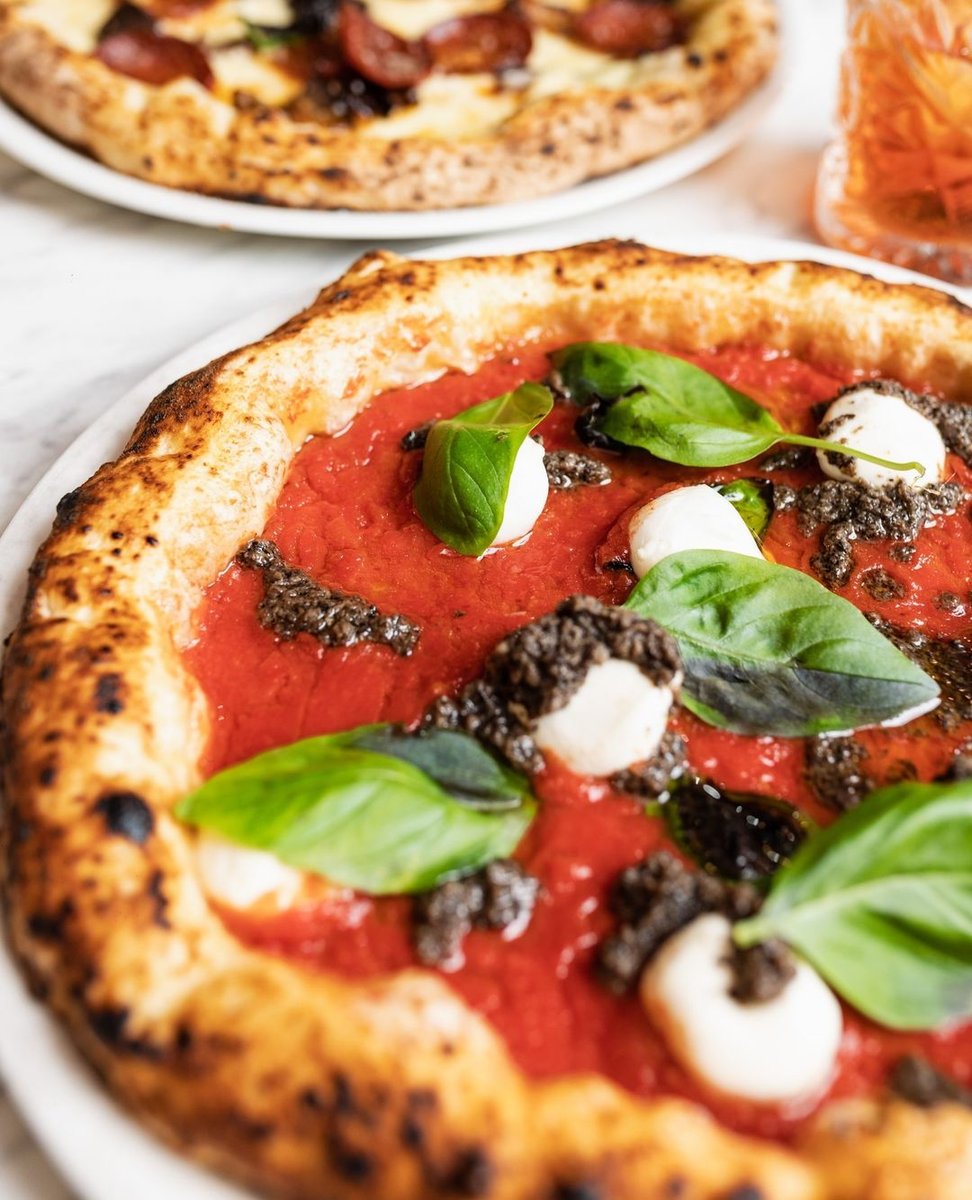 Via Napoli is little more than one of Sydney's most reliable pizza joints. Much like Vacanza, this kitchen values consistency and minimalism over anything else. As such, the more restrained toppings are typically the way to go.
This is one of the more popular choices for bigger groups since every pizza on the menu can also be supersized into a share-style one-metre pie.
---
19. NOMAD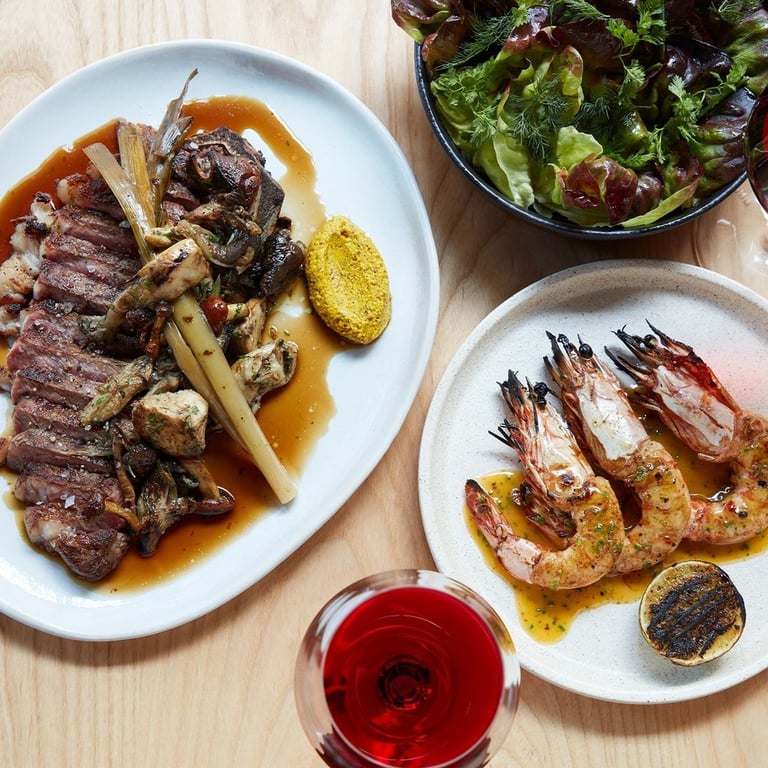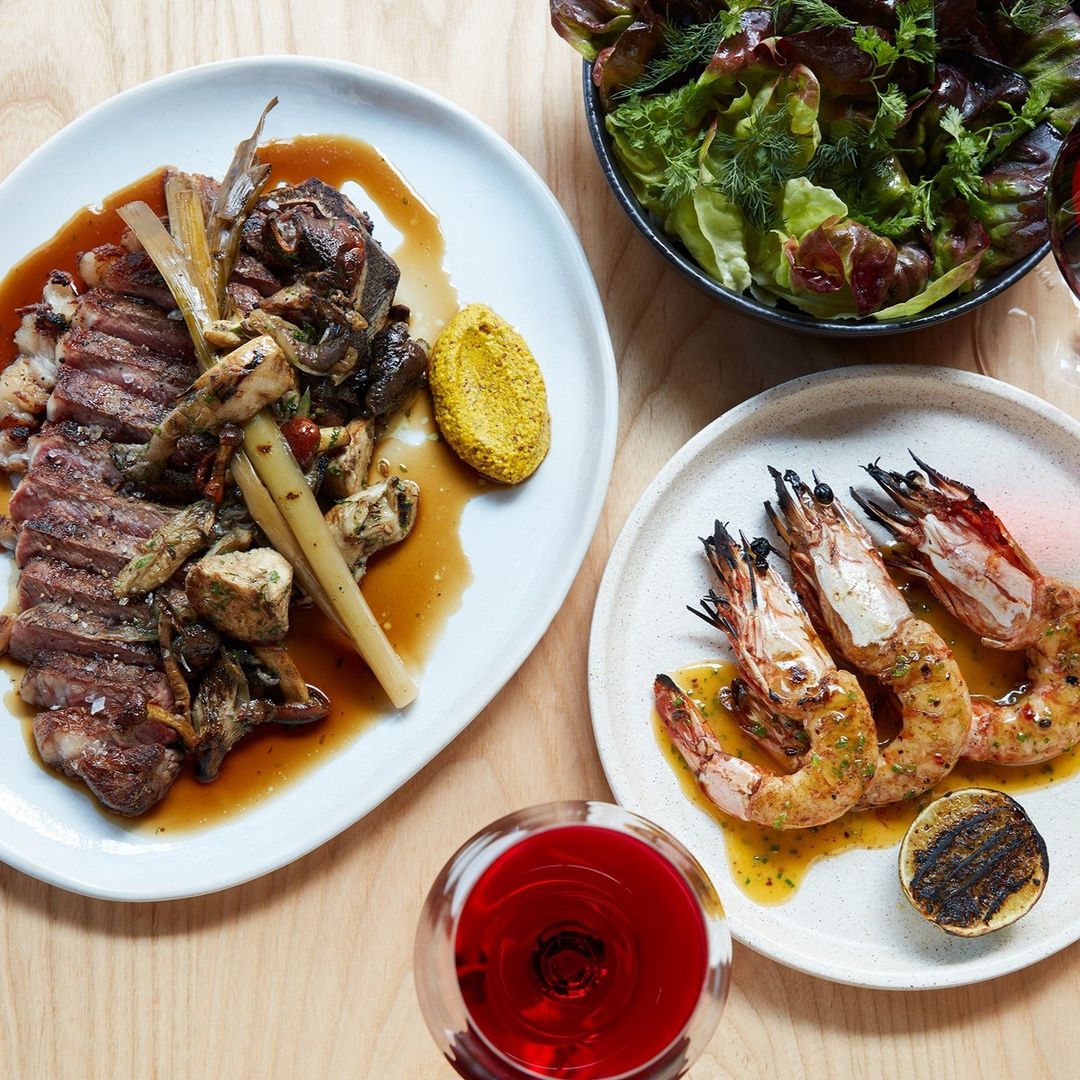 If I could get away with it, I'd head to Nomad daily just for the kitchen's exceptional charcuterie board. Chef Jacqui Challinor has clearly set out to keep Nomad at the forefront of Sydney's dining scene despite increasingly fierce competition, working in everything from olive oil ice cream sandwiches to perfectly cooked market fish served with saffron butter.
---
20. Bar Soul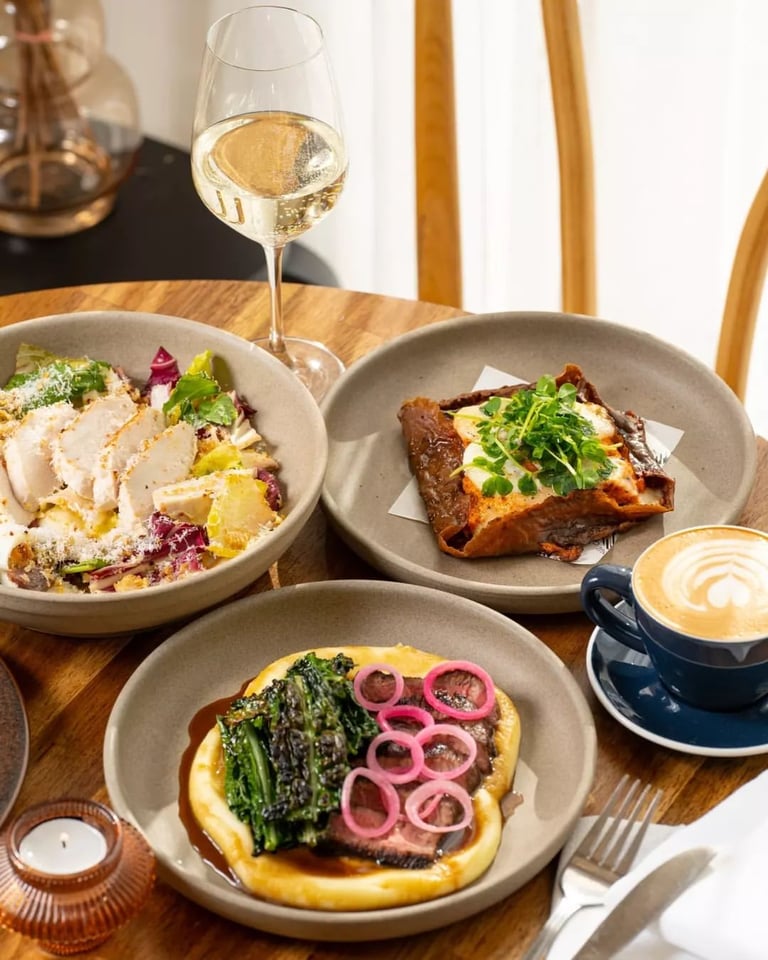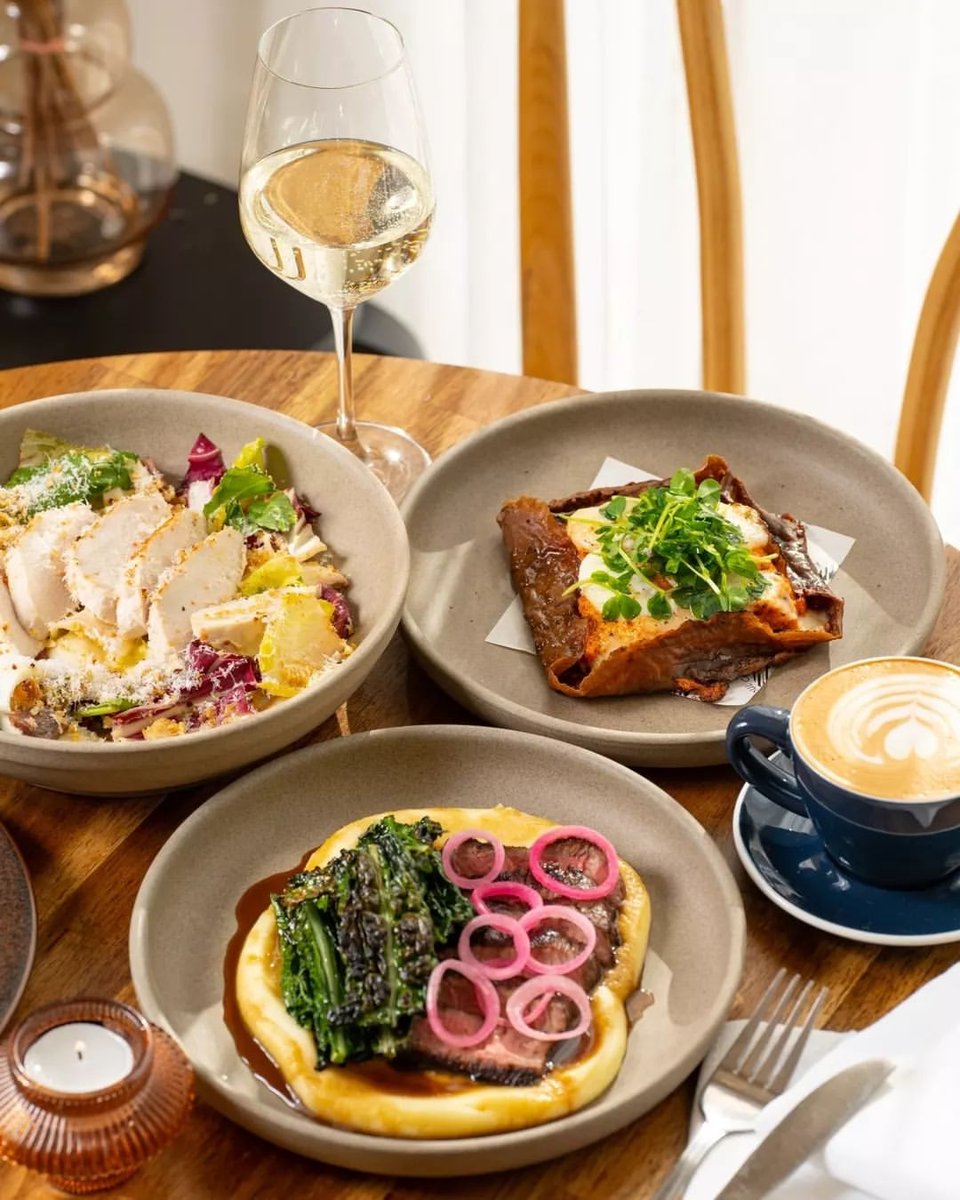 You won't find many Korean wine bars in the country, so Bar Soul is a unique proposition from the same team that brought Sydney the fantastic Soul Dining and equally appetising Soul Deli.
Bar Soul is a different beast. Wine takes more of a focus and there are numerous small plates that illustrate Chef Daero Lee's unbridled creativity.
---
21. Bastardo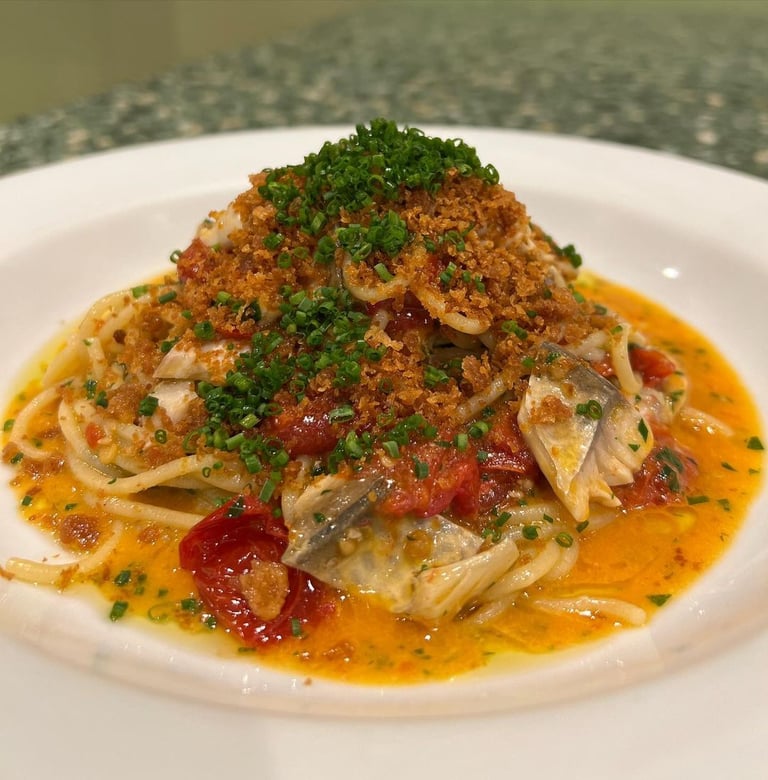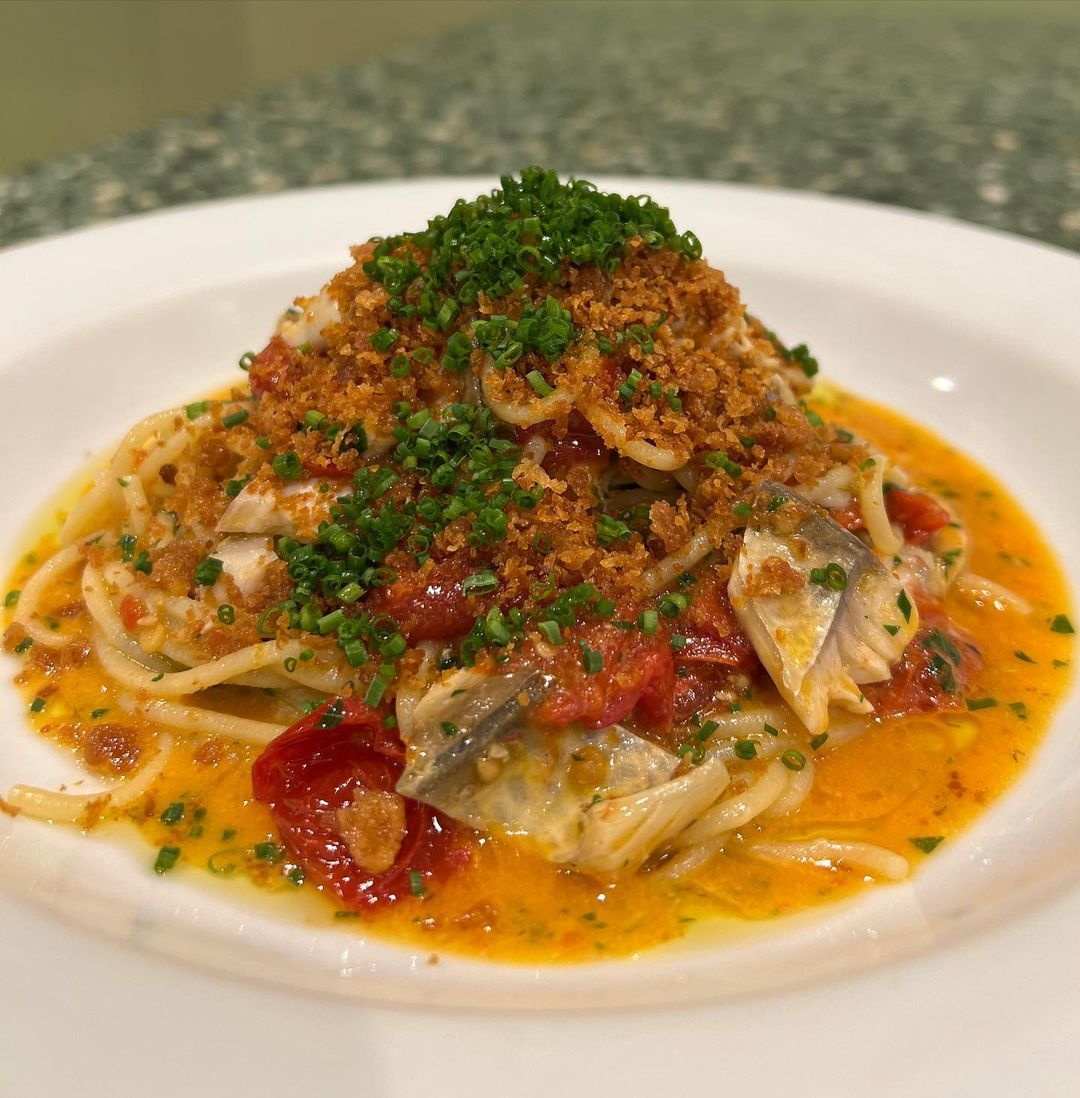 A Maradona shrine and a bright orange floor. Bastardo's funky interior is a far cry from the sophisticated shape of sister restaurant Porteno, but the eccentric interior isn't without purpose. An equally wild personality can be found on the menu, where a bold menu blends Sicilian and Argentinian flavours with several pasta dishes that change far too frequently to name a favourite. Check out our review here.
---
22. Firedoor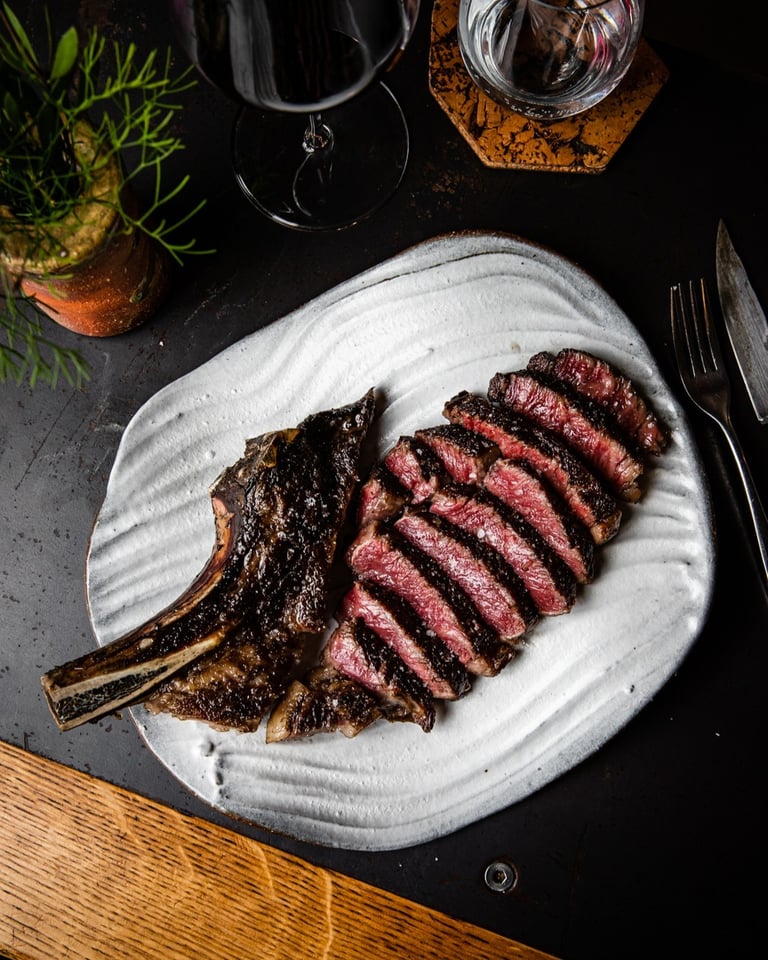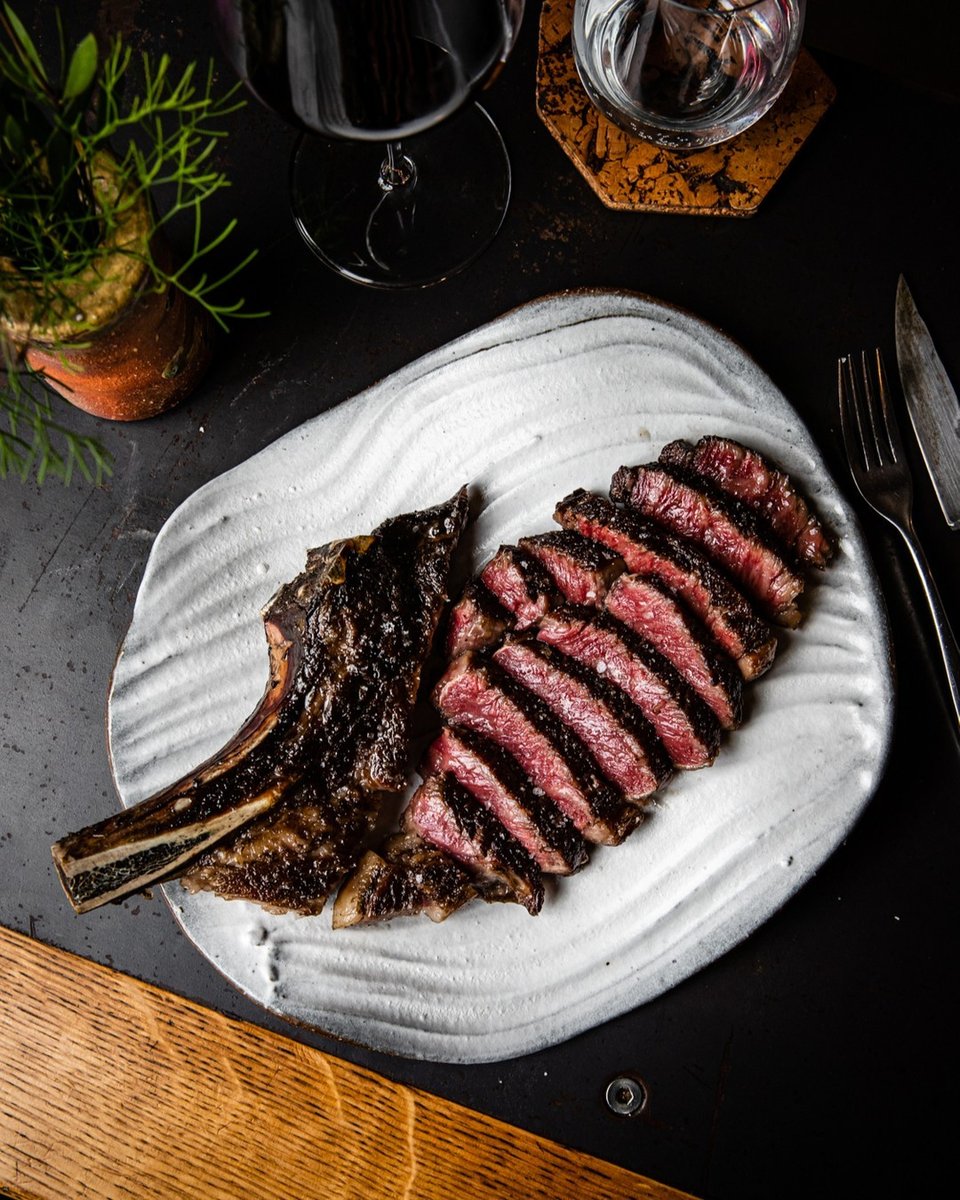 Lennox Hastie's wildly ambitious steakhouse is now one of the world's most recognised. Firedoor opened back in 2015 and has since become one of the city's most definitive kitchens, driven purely by fire cooking with no modern kitchen appliances.
The daily-changing set menu is the way to go. $185 per person will get you five courses with optional wine pairings. It's not the most affordable restaurant around but it's hard to deny Firedoor its solid reputation for consistency.
---
23. Jane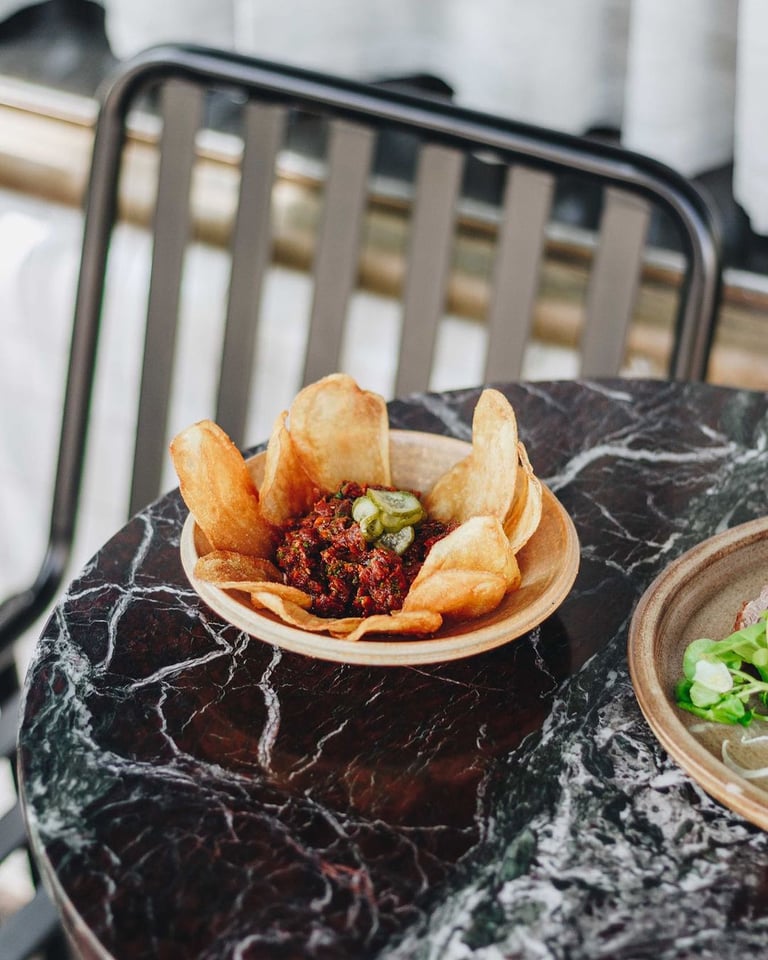 Named after owner-chef Tristan Rosier's grandmother, Jane is a small 44-seat stunner that only uses Australian ingredients. Conceived as a sister restaurant to Rosier's fine-dining restaurant Arthur, which is named after his grandfather, Jane takes a casual approach but the food is no less artful.
Native ingredients drive a lot of the kitchen's best moments but a feast here should always end with the signature pink cake. It's based on a family recipe with layers of vanilla sponge, meringue and bay-leaf cream topped with candied rosella flowers, ruby chocolate clusters, and strawberries. 
---
24. The Blue Door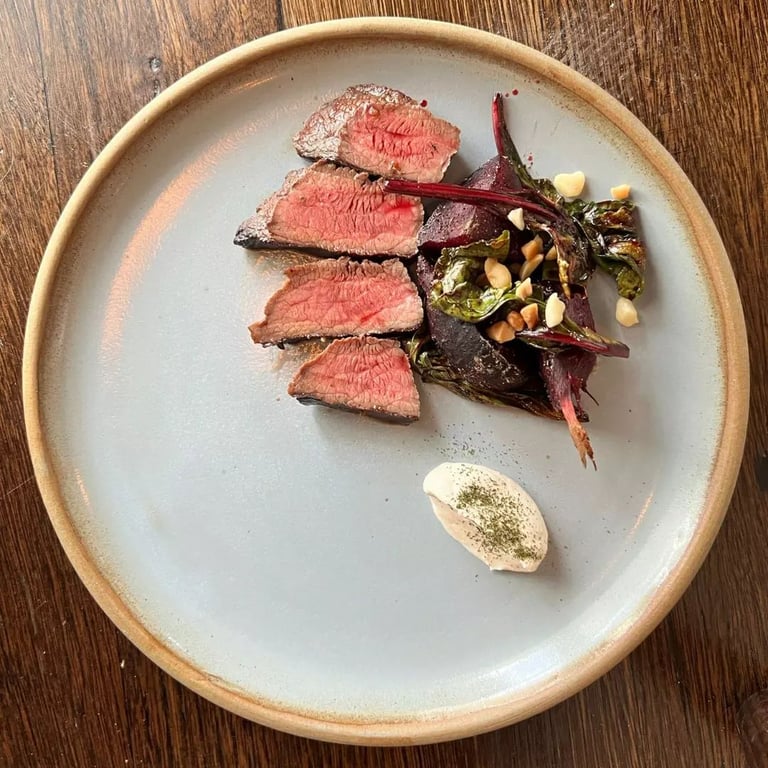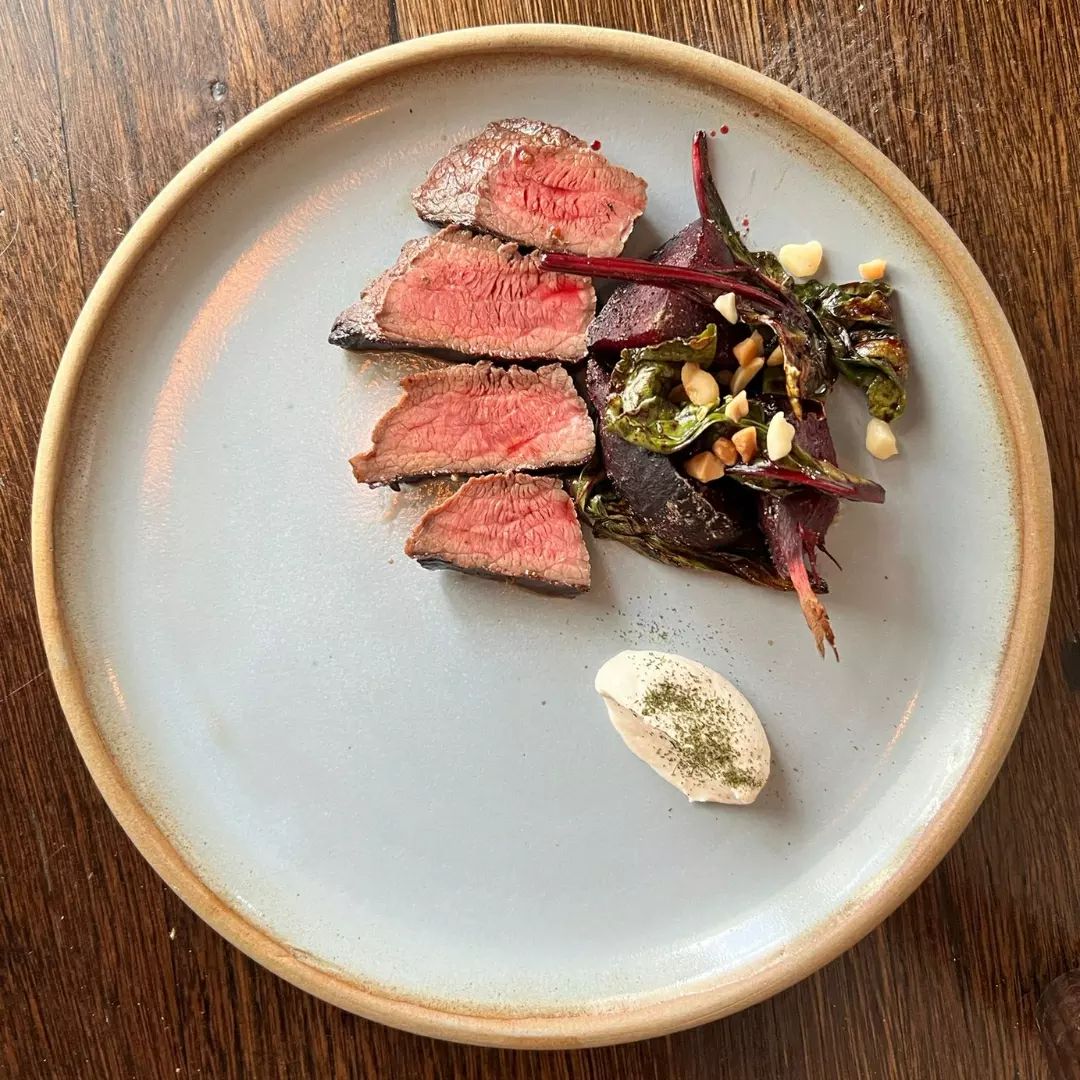 Dylan Cashman takes a zero-waste approach for The Blue Door. The intimate, 20-seat restaurant offers a set menu that changes weekly, highlighting distinctly Australian tastes by leaning heavily on close relationships with the country's best producers.
This could include anything from fish pie dumplings to something as simple as free-range chicken breast with cabbage. Cashman's very specific way of running this restaurant ensures there's nothing else like it in Sydney.
---
25. Foreign Return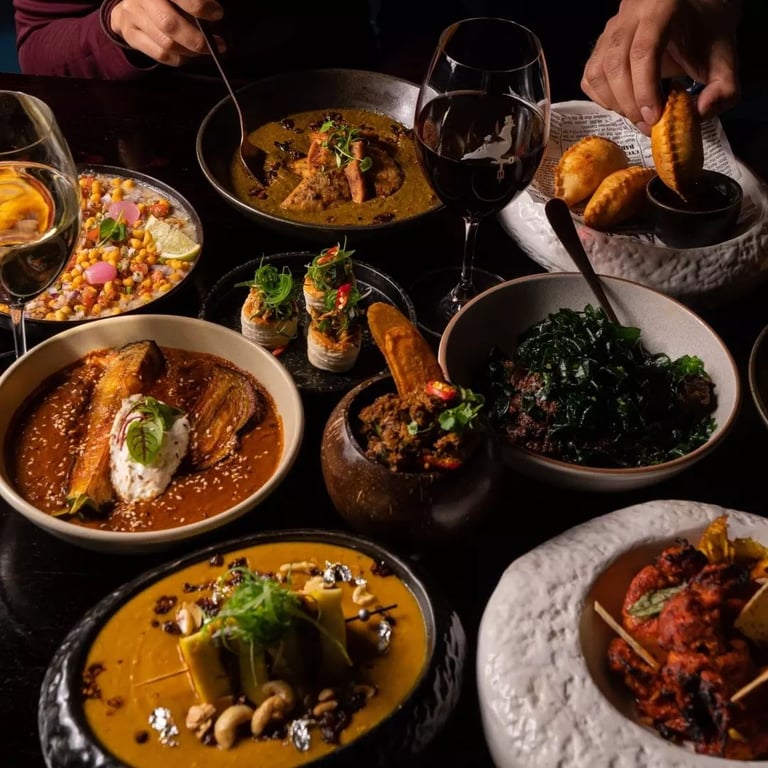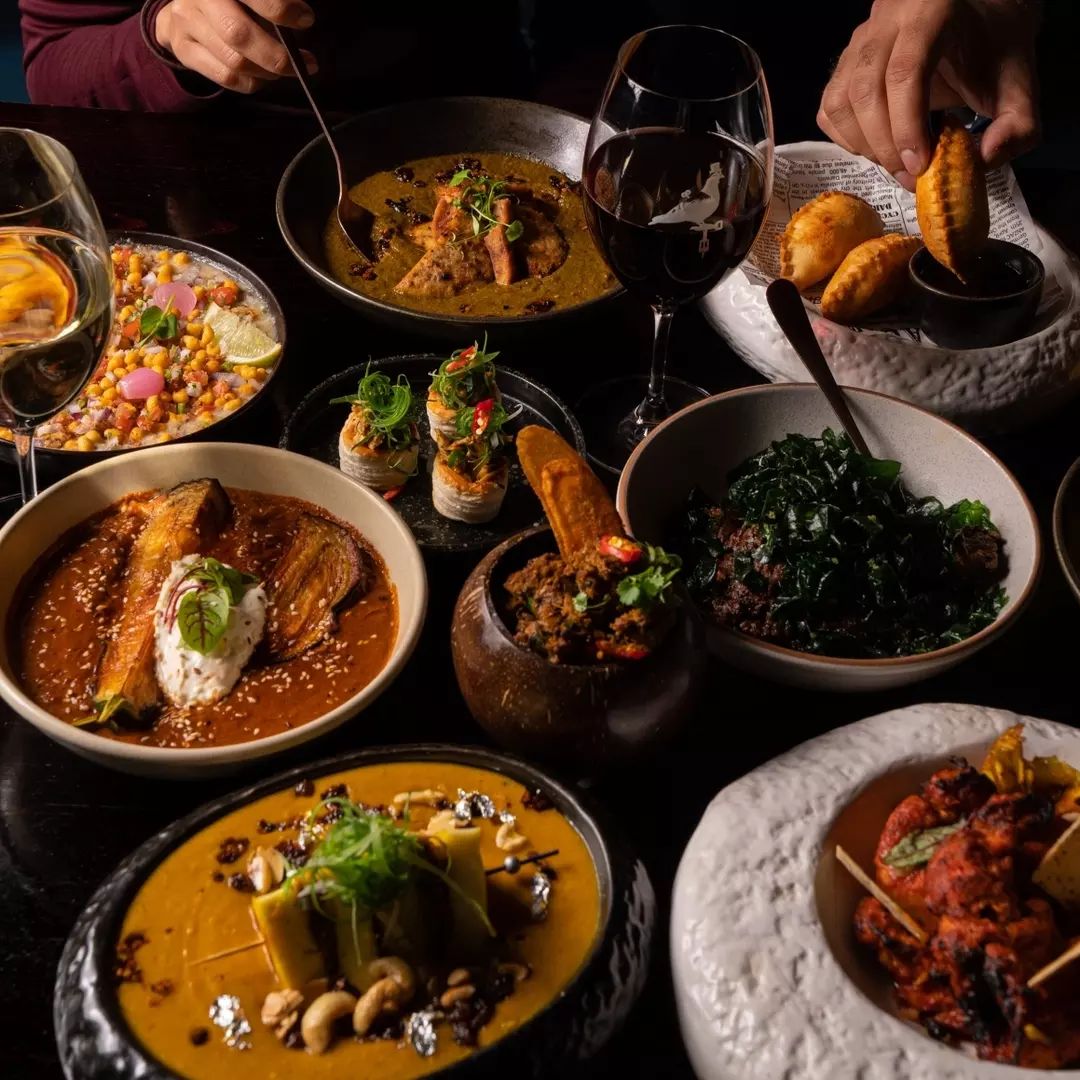 Regional specialities are paramount at this colourful Surry Hills diner, which is dedicated to exploring India beyond the staple curries that most locals are used to.
While you'll find butter chicken on the menu, the point of this studious kitchen is to broaden the palate for Indian food, expressed perfectly by "lost recipes" like bharli vangi, a kind of fried eggplant curry with toasted sesame spices, toasted peanut and garlic yoghurt.
---
26. Bills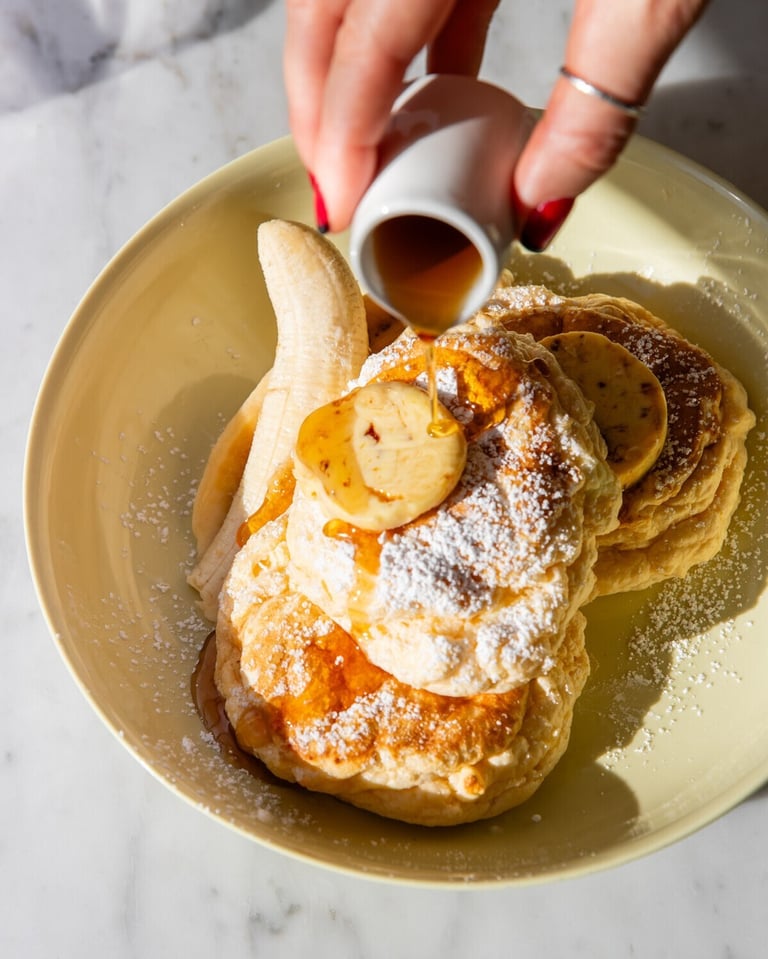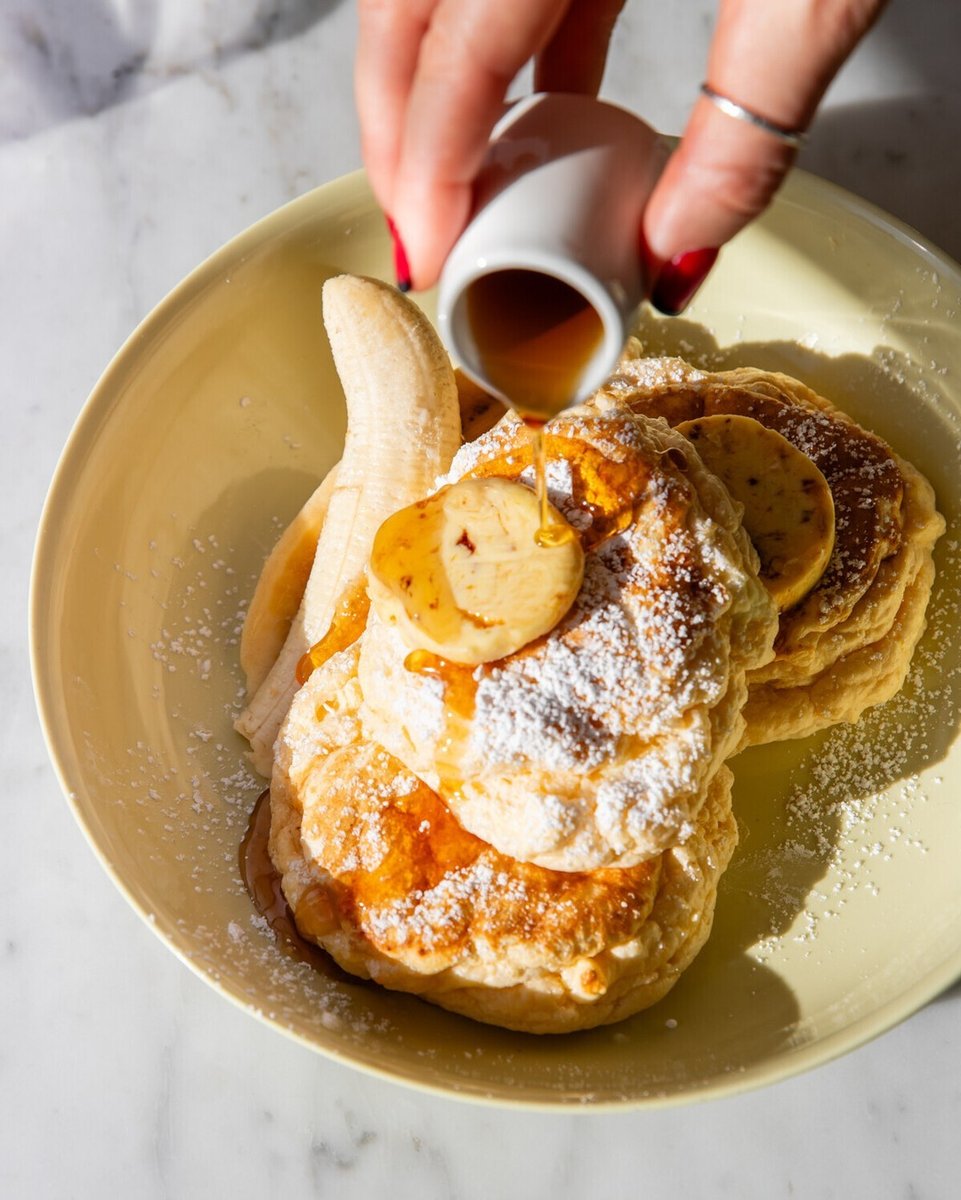 A consistent crowd-pleaser, bills is a legendary cafe that began in Darlinghurst and has since expanded overseas in cities like Seoul and Tokyo. Yet despite having around 13 locations now, there's been no loss of identity or the looming threat of mass production.
As one of the flagship outposts for Bill Granger's breakfast and brunch empire, Bills in Surry Hills maintains the brand's legacy perfectly. The cafe is always buzzing, those ricotta hotcakes still taste as good as they've ever been and the service is always efficient.
---
27. Beau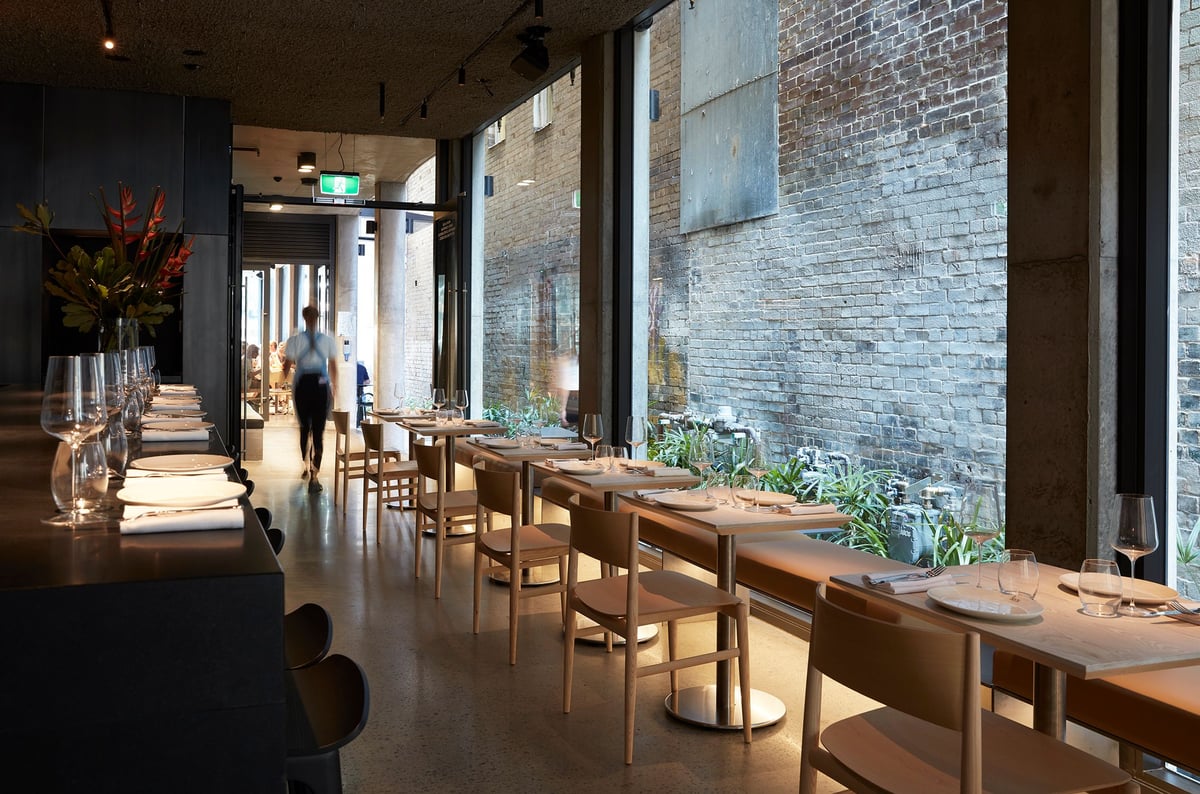 This atmospheric wine bar from the Nomad Sydney team skews towards fresh coastal Middle Eastern flavours and a vast drinks list that heroes small producers from around the world. One pop of that texturally perfect grilled cuttlefish with chickpea puree and parsley sauce, or that decadent lobster thermidor, should be more than enough to make you a proud regular.
---
28. Cicerone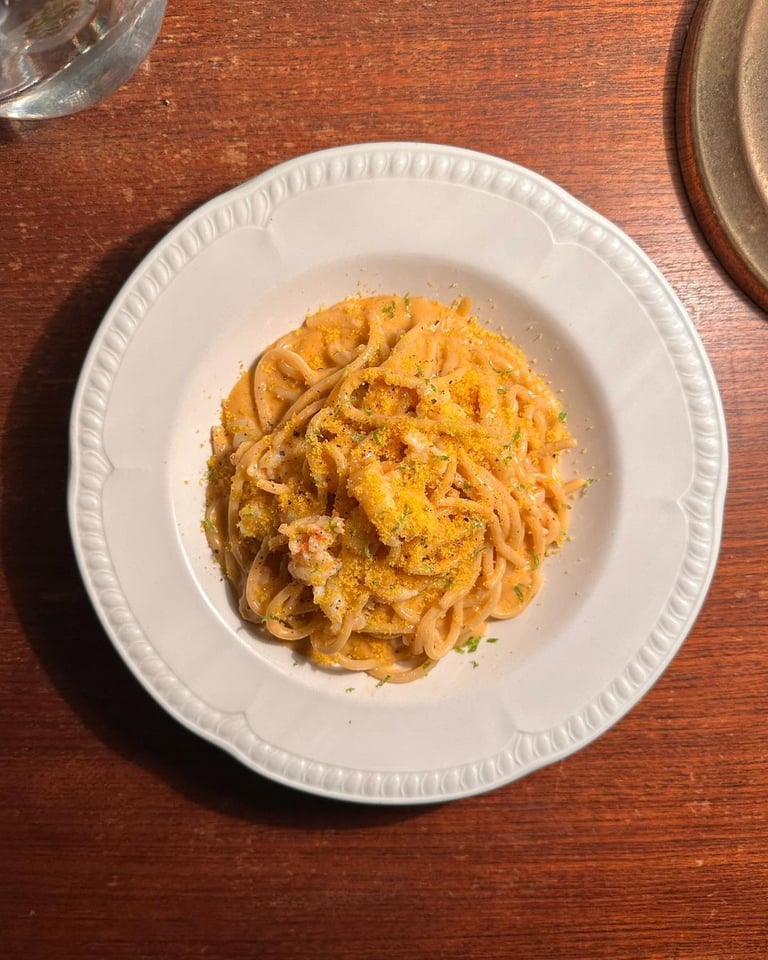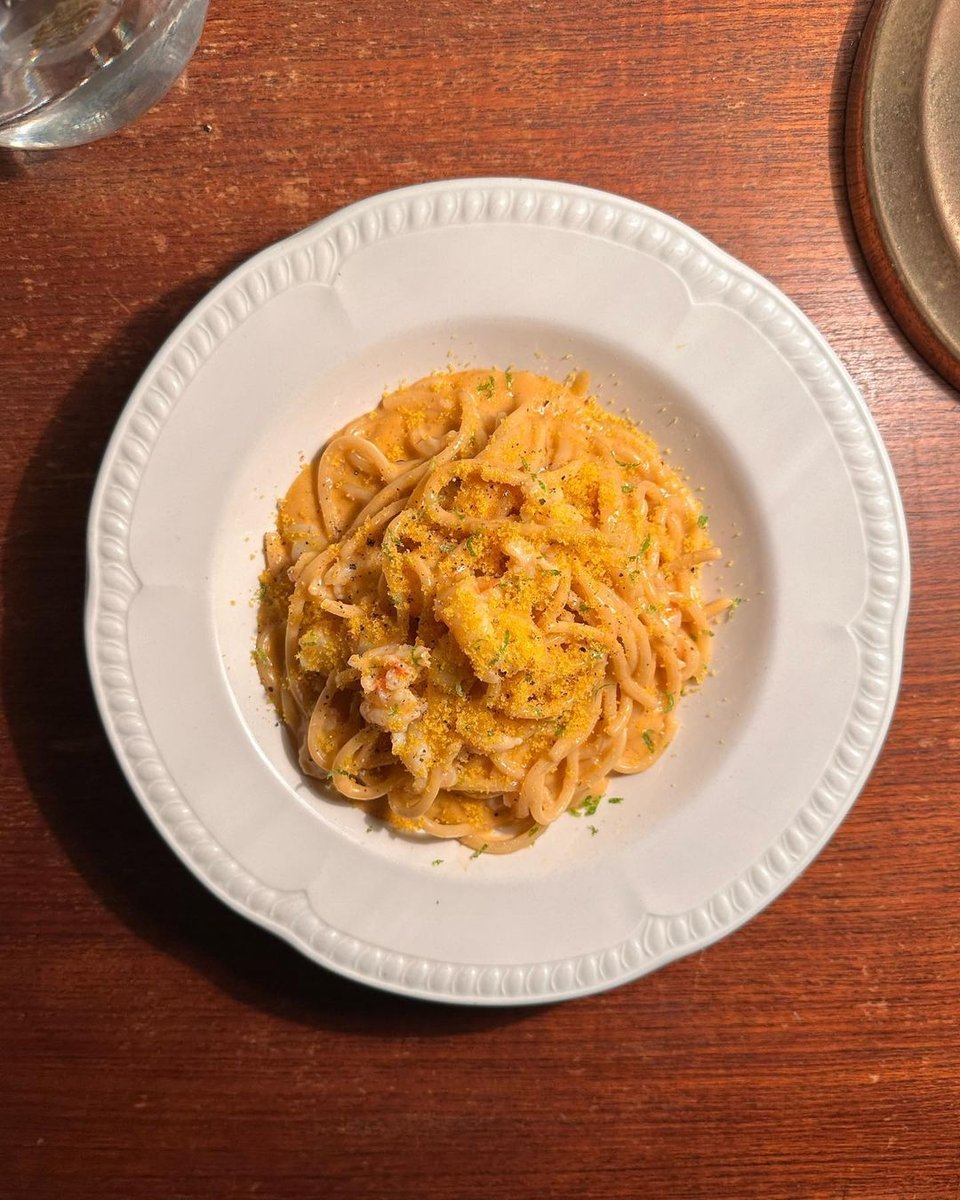 Cicerone is a grungy, energetic ode to the rich handmade pasta of Rome. Isabella Danilai and Stefano De Caro opened this one back in 2021, determined to illustrate the classic Roman trattoria with everything from the food to the music.
The kitchen's signature tonnarelli carbonara with guanciale, pecorino, egg yolk and cracked pepper is still one of my favourite pasta dishes in Sydney, but it's those Roman-style pizzas that most people come for.
---
29. Gildas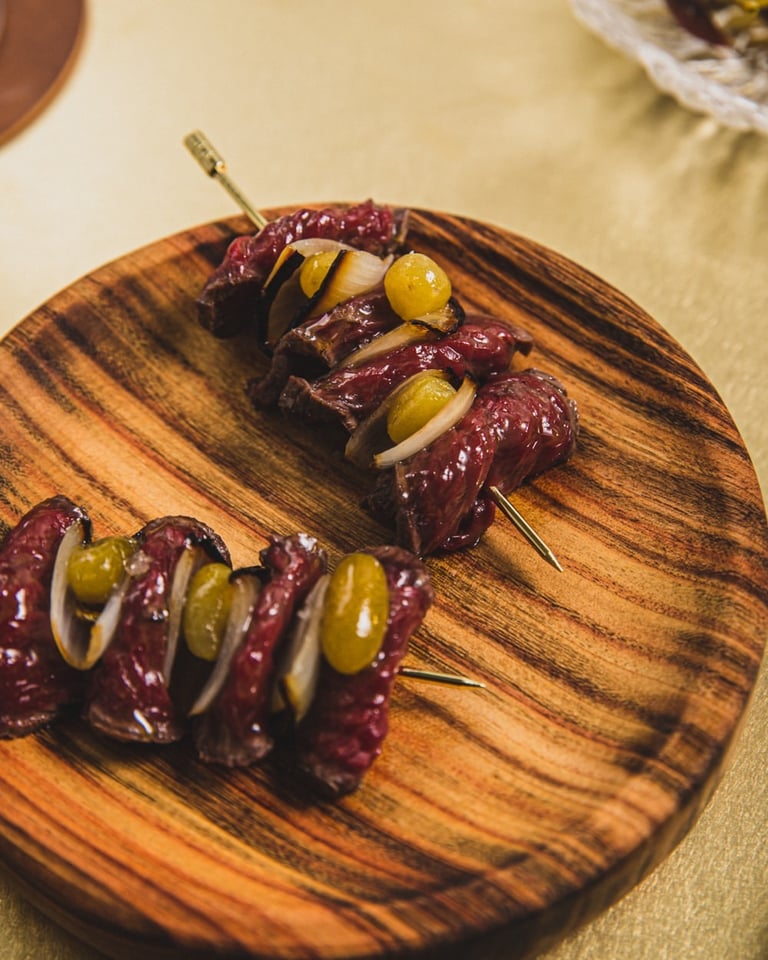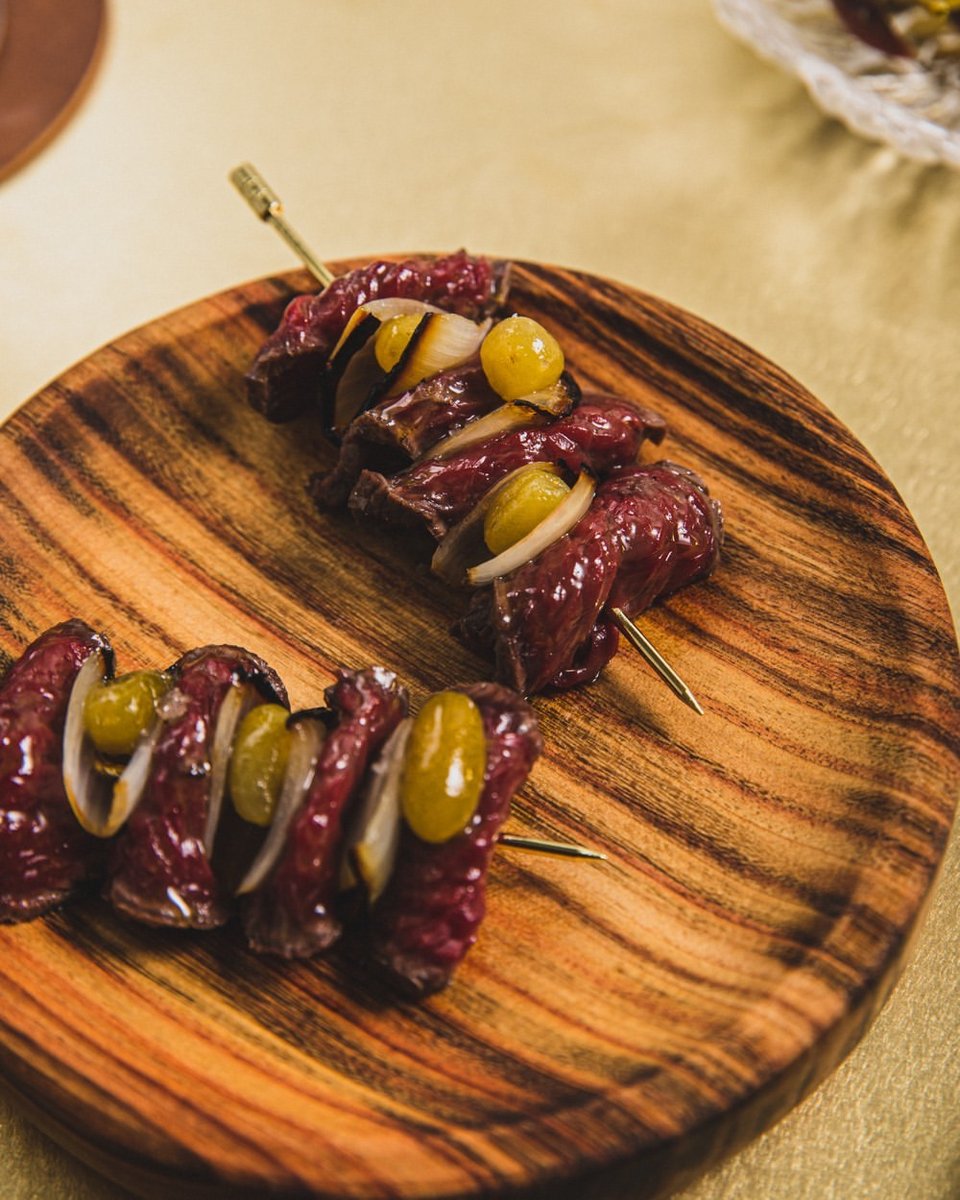 After solidifying his reputation as one of Australia's most notable chefs with Firedoor, Lennox Hastie took to Basque country for the ambitious Gildas. Just a stone's throw from the Firefoor kitchen, this laser-focused tapas bar serves upscale small plates alongside a comprehensive list of Spain's best varietals.
---
30. Don't Tell Aunty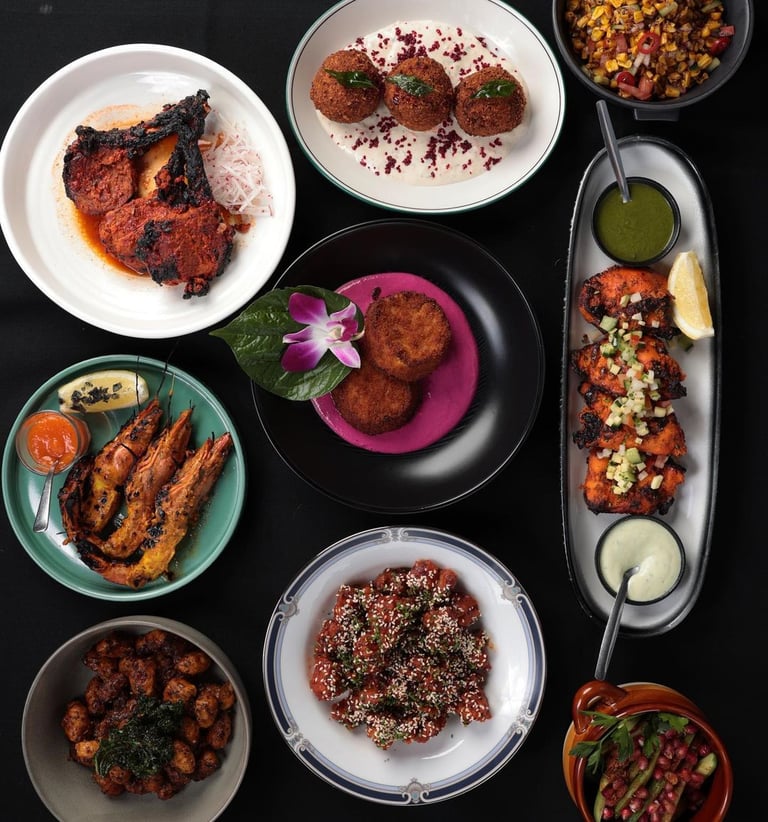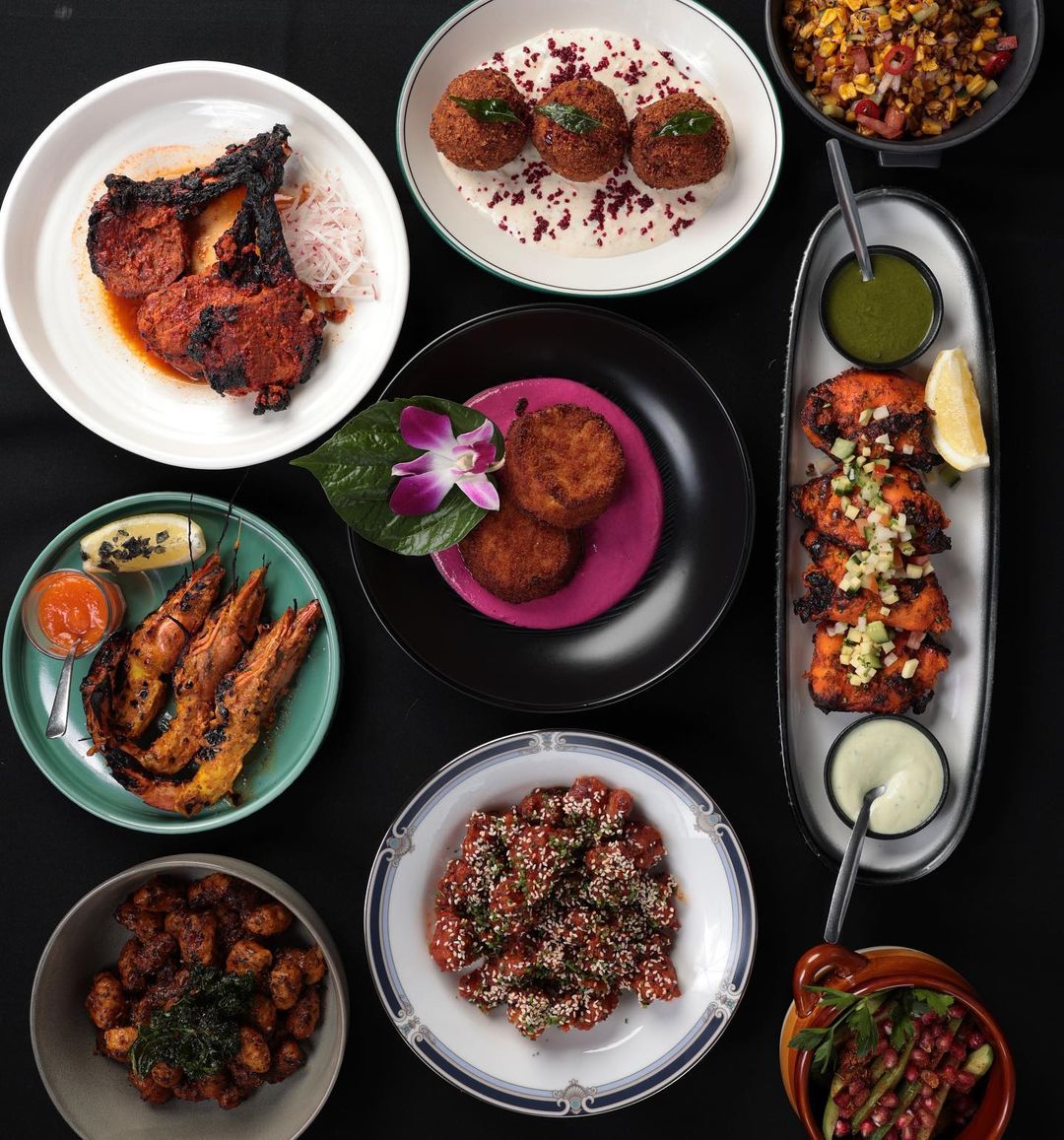 Jessi Singh has already proven his worth down in Melbourne, where he has built a reputation for stretching ideas of Indian cuisine in playful and colourful ways. His venues are packed full of personality and his growing Sydney empire (he opened Pinky Ji in early 2023) is no different.
Don't Tell Aunty is now firmly established as one of the better modern Indian restaurants in the city. The aggressively kitschy interior and alt-Bollywood schtick help dishes like Colonel Tso cauliflower and sea urchin biryani somehow make complete sense.
---
31. Wyno x Bodega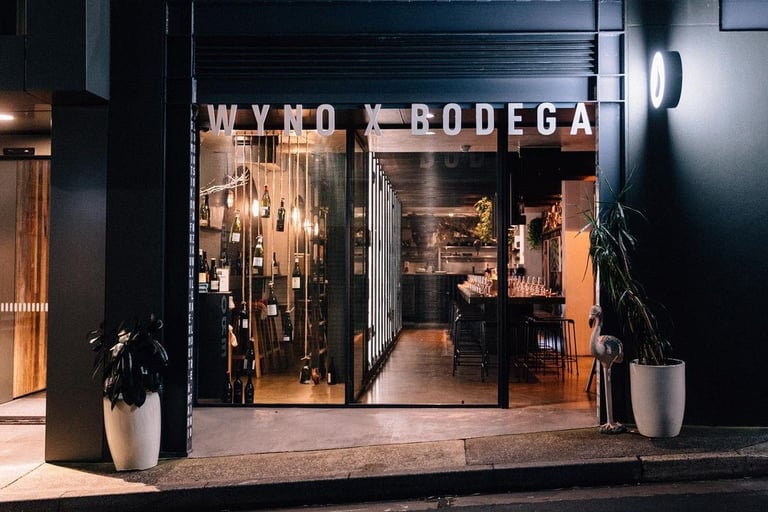 The same team behind Porteno and Bastardo firms up its hold on Holt Street with the excellent Wyno x Bodega. It's named as such because the team's former tapas bar, Bodega, needed a new home and Holt Street's vino-obsessed Wyno bar was more than happy to accommodate.
Originally conceived as a hybrid of the two different venues, the head-turning, narrow dining room now hosts the best of Bodega's Spanish-flavoured snacks and Wyno's generous wine list, which includes all bottles available by the glass.
---
32. Kiln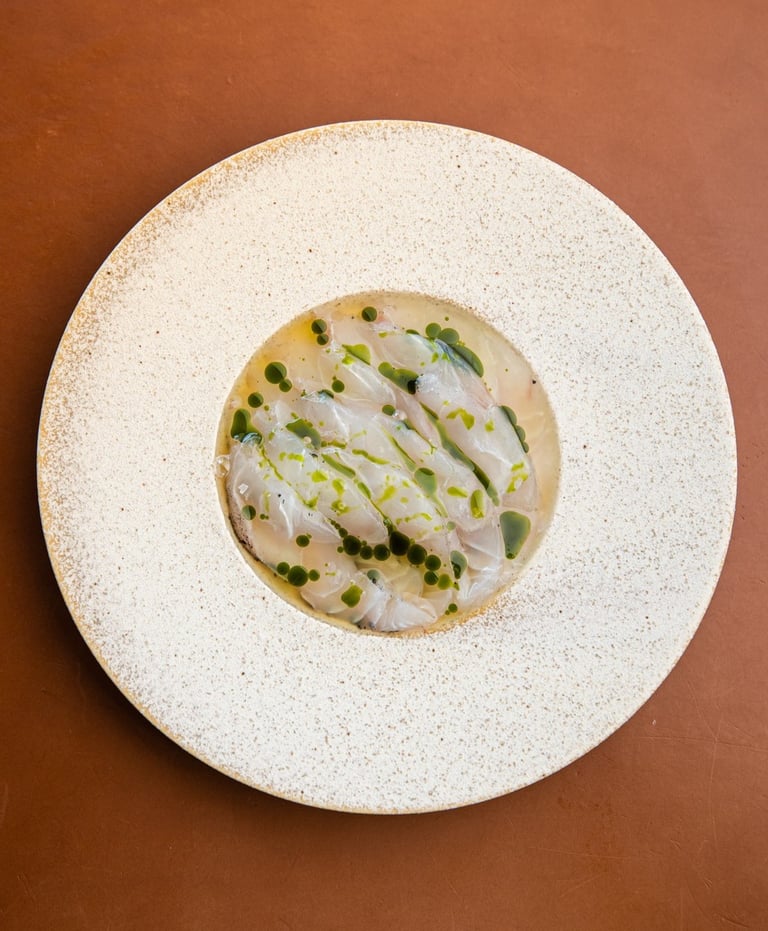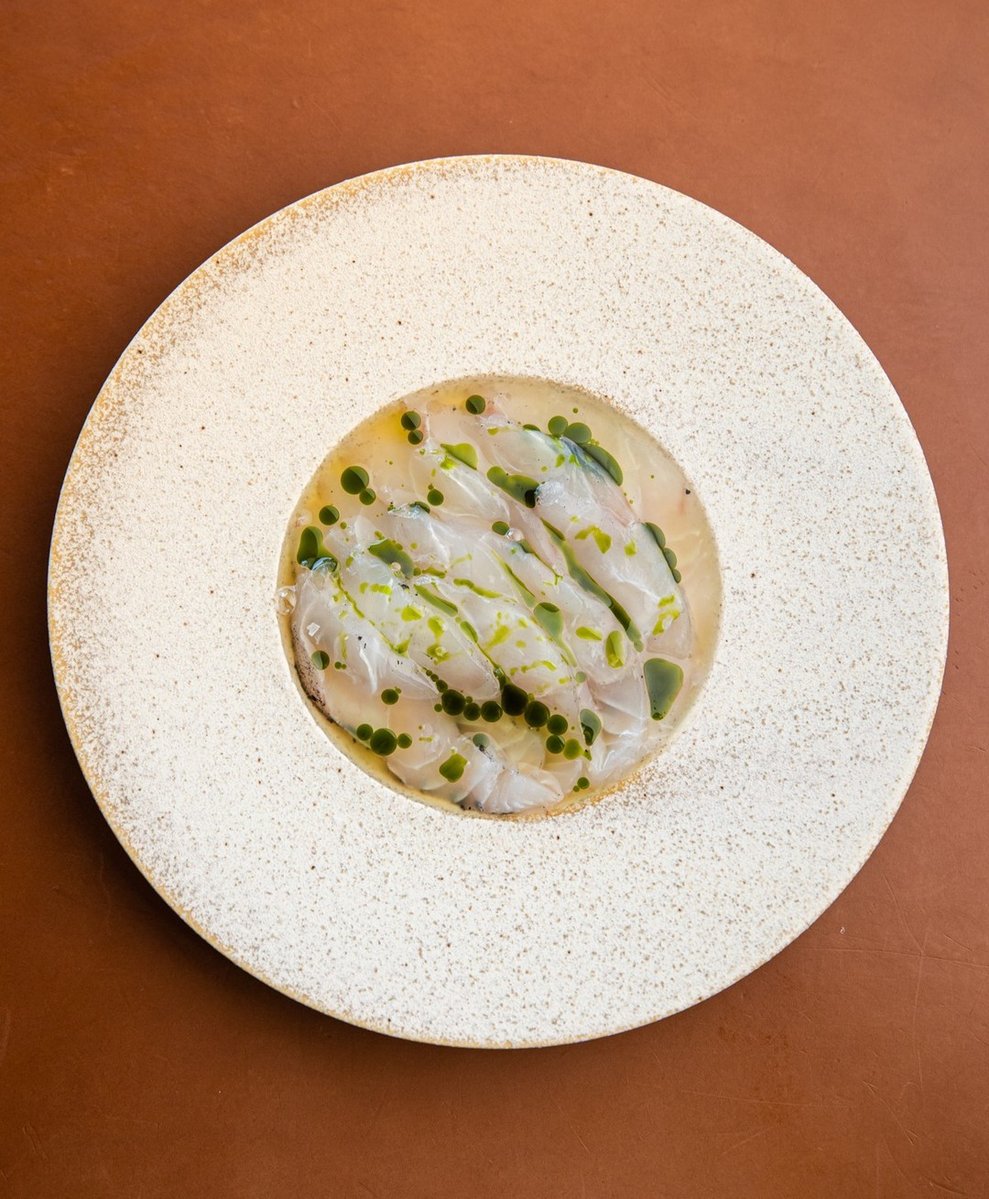 After building an endearing reputation with the now-closed Acme, Mitch Orr has landed himself an enviable gig as the brains behind Kiln. The signature rooftop restaurant of the charmingly hip Ace Hotel keeps things approachable and playful, with everything from jatz with smoked butter and anchovy, to whole flounder with miso brown butter.
---
How Boss Hunting Chose The Best Restaurants In Surry Hills
The Boss Hunting office is based in Surry Hills so we have just about all of these restaurants right on our doorstep. Whether it's for events or a personal visit, the team and I have plenty of experience with the many restaurants in Surry Hills and have used that mix of first-hand experience with desk research to build this list.
In terms of how we rate these restaurants, we generally consider the food and drink first and foremost. Then there are a few other metrics we pay attention to, like price point, service, concept and atmosphere. As with all our dining lists, if we wouldn't recommend it to a friend then we wouldn't recommend it to our readers.
---
Did you find this list helpful? Check out some of our other Sydney dining content.
---
The Best Restaurants In Surry Hills — Frequently Asked Questions
What is the best restaurant in Surry Hills?
The best restaurant in Surry Hills is Porteno.
What is the best Italian restaurant in Surry Hills?
The best Italian restaurant in Surry Hills is Pellegrino 2000.
Who is the chef at Firedoor?
Lennox Hastie is the owner and chef of the world-renowned Firedoor.