There are few things between heaven and earth that distinguish an alpha dad from the pack of everyday operators kicking around in all-white New Balances. A state-of-the-art grill from Traeger, for one. The Air Jordan ride-on lawnmower, for another. But those of you serious about sitting at the top of the suburban hierarchy will need to consider the CT Iron & Fire Camp Oven Pit.
Made to order in Roma, Queensland, this summer essential sets a new standard for backyard entertainer setups. Featuring a rotisserie, hot plate, cast iron grill, and camp oven hook + shovel within a single, convenient unit… BBQ kit design doesn't get much more well-considered than this. Keen on slow cooking a stew? No problem. Spit roast a couple of chooks or some lamb? Coming right up. Or perhaps you're just looking to sear the odd steak. Done. Hell, you could even do all the above simultaneously if you so choose.
"It's the perfect backyard addition to cook your weekend roast. Sit back and enjoy the afternoon sun, just add drinks with family and friends."

---

---

CT Iron & Fire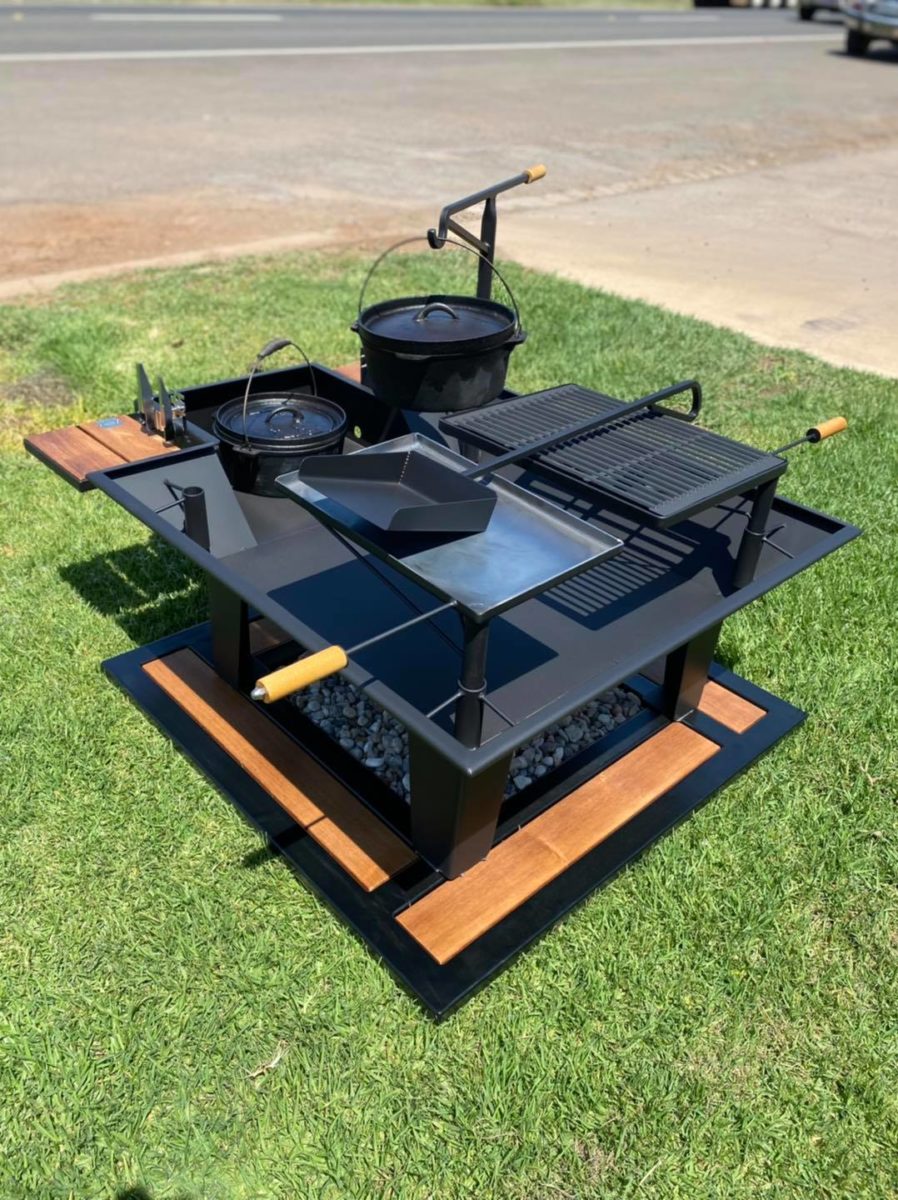 RELATED: The Best BBQ Smokers & Grills In 2021 [Brand & Buyer's Guide]
CT Iron & Fire Camp Oven Pit product specifications:
Dimensions – 120 cm x 86 cm x 35 cm
Weight – 50kg
Hard-wearing 3 mm mild steel and finish of proof (natural rust patina or heatproof black)
**Raised above ground on four legs.
"There's plenty of room for a fire to render some coals and a separate area to place your camp oven away from the direct heat of the fire," notes CT Iron & Fire.
"Sit back and enjoy the afternoon sun, just add drinks with family and friends."
The CT Iron & Fire Camp Oven Pit is currently retailing for a surprisingly reasonable $905. There is, however, a slightly larger – albeit more expensive – Extended option available for $1,310. But those of you looking for an even heftier model will be interested to hear about the XL Extended Camp Oven Pit that'll set you back $1,700.
Hit the link below for more details, to enquire about shipping, and perhaps even make an order.
---
---