When it comes to kitchen knives, it's easy to get caught up in the excitement of copping your very own set – entire blocks with one for every size of wild game; wall-mounted magnets that resemble a medieval armoury more than anything else; all-in-one utility axes that'll serve you well in the apocalypse. The reality? As Anthony Bourdain once said, you only ever need three key blades. Three key blades which you'll find in the Hinoki Essential Knives collection.
With Hinoki, it isn't just about functionality. It's also about endlessly gorgeous and simplistic craftsmanship. Featuring a chef's knife, a pairing knife, and a serrated bread knife, each and every blade within Hinoki's collection has been forged by descendants of 16th-century samurai swordsmiths (and modern masters in their own right) from the legendary town of Seki – a place known as "The City of Blades" for centuries. Yeah… it really is that fucking cool.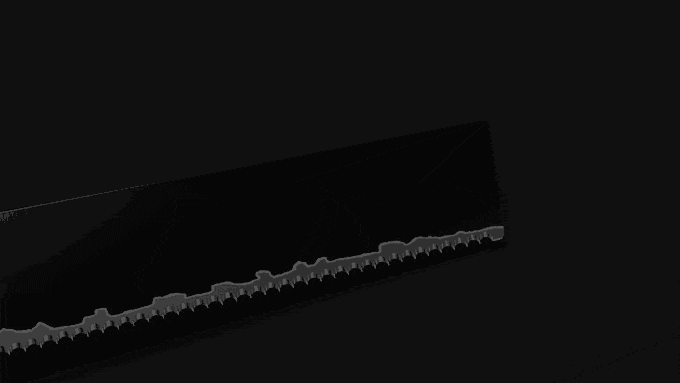 Forged from three layers of carbon steel, Hinoki knives are available in either brushed chrome or obsidian black oxide finish. In terms of ergonomic handles, the choices are either deep ebony or tactile walnut. The cherry on top? Your initials are etched right onto the blade. If wielding one of these weapons doesn't make you feel like a badass, nothing will.
---
---
"Crafted to simplify every turn in your kitchen, uncompromisingly durable and exceedingly sharp" – Hinoki's knives express silent poetry with each cut. And if you're still not convinced, they even come with an eternal guarantee. Hinoki products "should outlast its owner"; and unsatisfactory conditions or performance will be answered with a commitment to "make it right". I'm guessing some kind of return policy, but the wording makes it sound pretty dire. Like pledging to be your indentured servant if it ruins your sourdough. Either way, you win.
Cop a complete Hinoki Essential Knives set starting from $529 over at kickstarter.com – individual knives will obviously be cheaper than that.