Generally speaking, whenever a fast-food franchise employee gains the internet's attention for revealing how a beloved menu item is really made, it isn't going to be good news. Thankfully, this isn't the case for the latest revelation surrounding cult-favourite burger chain – Five Guys – and their signature fries, which was recently broken down in a viral TikTok uploaded by one @maezthegreat.
The big "secret" is Five Guys takes actual spuds and makes their fries fresh, as opposed to tossing a bag of frozen, machine-formed soldiers into a vat of recycled canola oil.
"First, we wash the potatoes off… real potatoes," says @maezthegreat.

RELATED: Five Guys Is Officially Coming To Australia
---
---
What follows is a process of slicing them using an industrial press, soaking them in a bucket of water, washing the excess starch off, and finally, frying them in oil. The frying itself apparently involves pre-cooking in peanut oil for two minutes, before being brought to another fry basket submerged in another batch of oil. A similar process for the Cajun variety of Five Guys fries was demonstrated during a follow-up video; the only difference is what comes after the salting.
"You want to shake them 15 times to get all the grease out so they won't be soggy," he adds as salt is sprinkled and are tossed.
"Take the salted fries, put 'em on the Cajun side. Now, you want to take the seasoning and sprinkle. My manager always told me: 'If you ain't sneezing, you ain't pleasing.' That's how you do it."
RELATED: WATCH – The World's Most Expensive Burger Assembled In 3 Minutes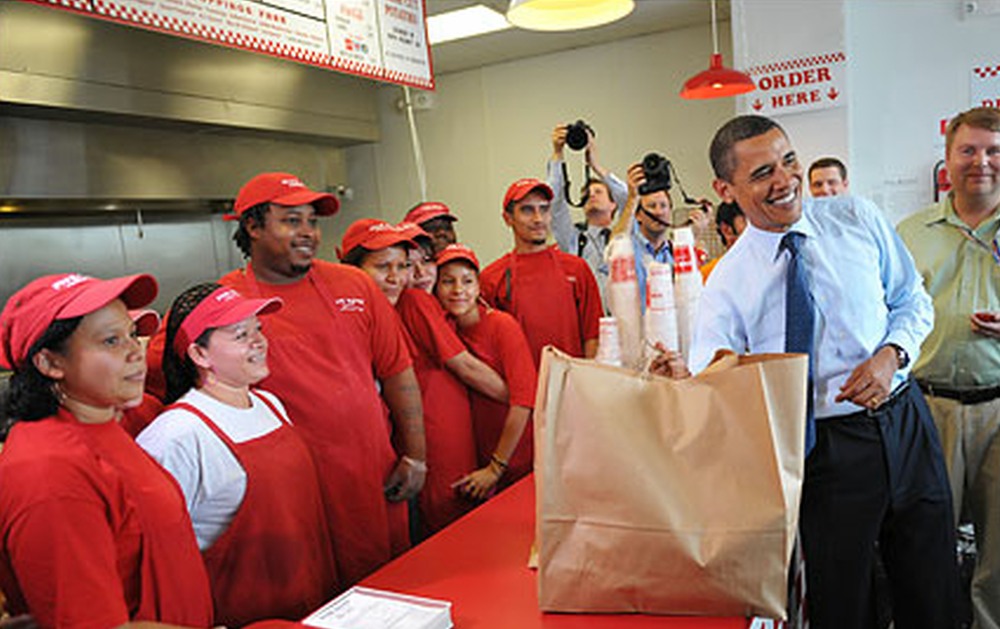 Earlier this year, Five Guys confirmed the first location for the chain's imminent arrival to Australia. The god-tier chain and Barack Obama's favourite joint is set to open their inaugural restaurant in the Western Sydney suburb of Penrith; originally scheduled for sometime during early-to-mid 2021, but now delayed for obvious COVID-19-related reasons.
Finding a home right next door to the Penrith Leagues Club – between the McDonalds and KFC on Mulgoa Road – Australian franchisee Seagrass Boutique Hospitality has also been considering sites around Darling Harbour, Circular Quay, and Broadway, as well as stores in Melbourne and on the Gold Coast.
Watch how Five Guys fries are actually made in the TikToks below.
---
---