Years ago, a hotel restaurant deciding to completely overhaul its menu and uniformly embrace vegetarianism may have seemed like an odd, unpragmatic choice. After all, these bastions of guest-is-always-right hospitality should be catering to all kinds of tastes and preferences.
In 2020, the move towards plant-based diets and trends like 'Meat-free Mondays' is widespread, and not just amongst those who would consider themselves strictly vegetarian. It's now much more acceptable for a hotel to entertain the idea of shifting their typically varied menus towards health-conscious, garden-grown goodness, centring wellness as a quintessential pillar of good hospitality.
Ovolo Hotels are taking that train of thought even further, announcing that for an entire year, every restaurant and bar at the group's design-led properties in both Australia and Hong Kong will be exclusively vegetarian. This is essentially unheard of in the hospitality industry, with Ovolo now the first hotel group to make such an ambitious move in an attempt to better emphasise their commitment to sustainable and ethical practices.
---
---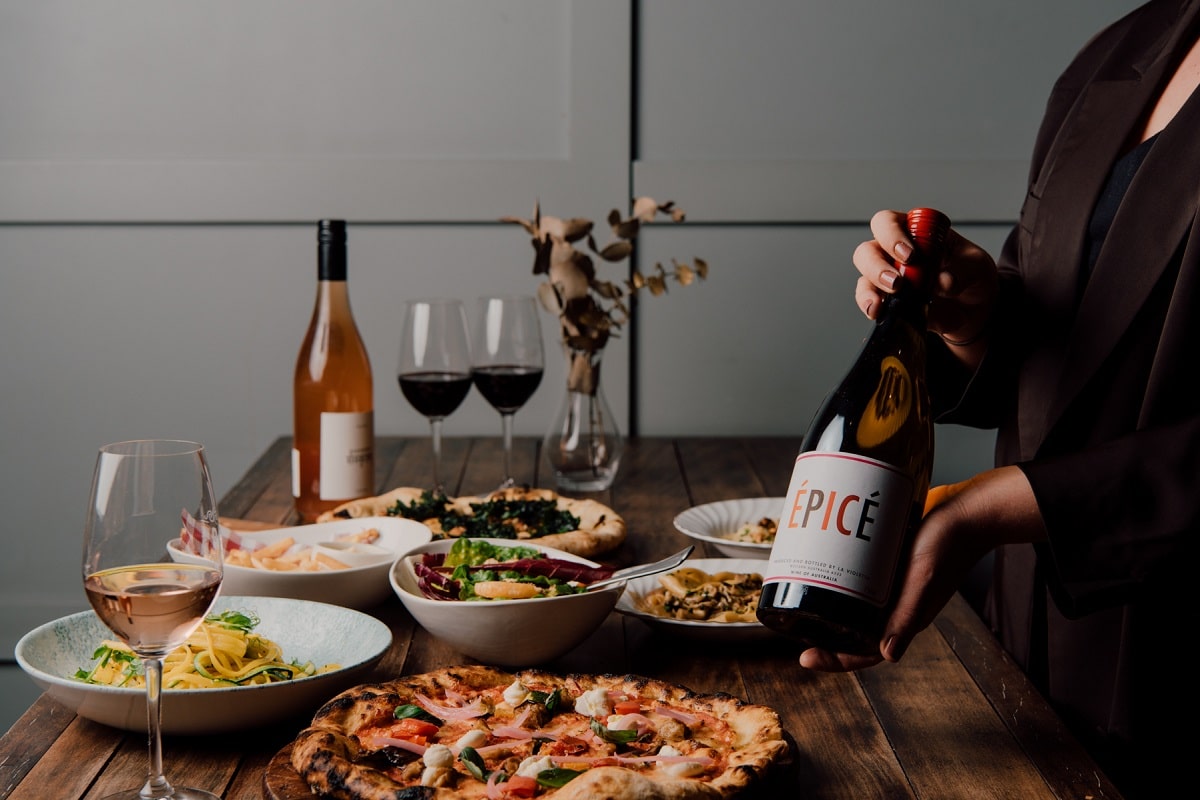 First announced at the start of October on World Vegetarian Day, the hotel group is doubling down on what they started when they first opened Alibi Bar & Kitchen at Ovolo Woolloomooloo – at the time, Australia's first 100% plant-based venue.
Now each of the individual restaurants at Ovolo properties will be taking their own approach to meatless menus. This includes Canberra's highly regarded Ovolo Nishi with Monster Kitchen & Bar, welcoming new chef Paul Wilson (ex-Geranium in Denmark) and his focus on fermenting and pickling; Sydney's Ovolo 1888 Darling Harbour, as the popular Mister Percy transforms into a vegetarian Italian wine bar stocked with house-made pastas and antipasti; and Brisbane's Ovolo the Valley, as its Za Za Ta restaurant – led by Israeli born chef Roy Ner – showcases the flavours of Tel Aviv, the vegan capital of the world.
The blanket vegetarian move makes more sense when you consider what the hotel group has been implementing more recently, attempting to further reduce the environmental footprint of their properties. Eco-friendly initiatives now define the guest experience, keeping it uncompromisingly luxe while switching to eco-friendly initiatives like scrapping single-use bathroom amenity plastics and using biodegradable materials in laundry bags and packaging.
Whether or not it lasts beyond twelve months remains to be seen, but you definitely can't say they're not innovating.