If you're looking for the best restaurants in Hobart then you've come to the right page. Below you'll find 16 of the top options for where to eat in the Tasmanian capital.
From fine diner to casual charmer, Hobart has many great restaurants. We've picked out our favourites to help guide you around the city's tight, exceptional and produce-forward dining scene.
Note that this list is not ranked.
---
---
Hobart CBD
Templo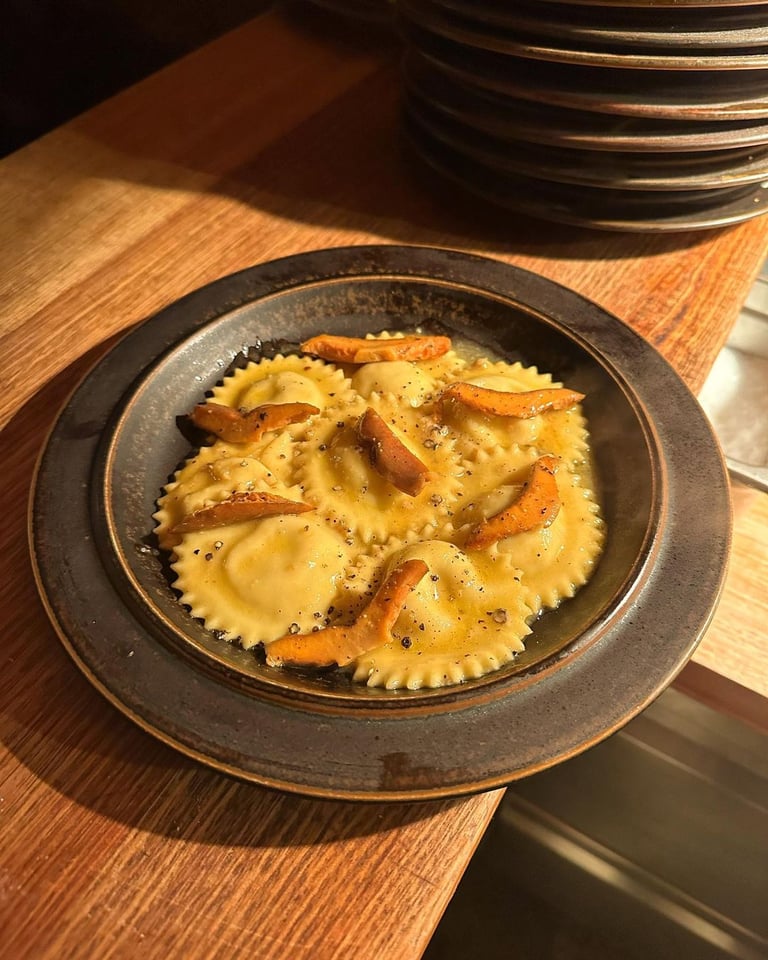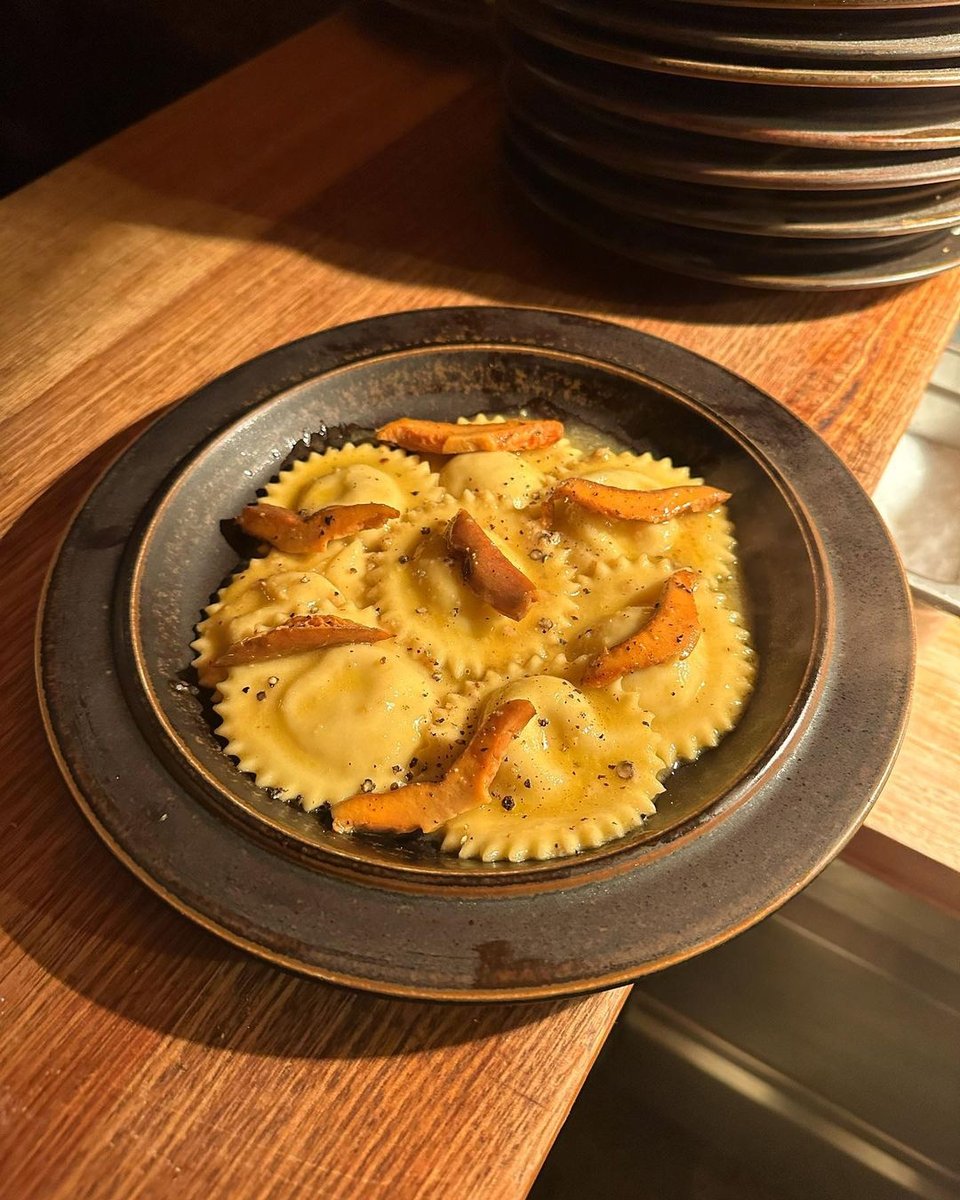 This small, 25-seat dining room is often considered the best of all Hobart restaurants. In fact, there are plenty of fussy diners out there who would say it's the very best restaurant Australia has to offer. And while that debate is always going to be contentious, it's hard to deny just how consistent Matthew Breen's diminutive kitchen has been over the years.
Templo raised the bar for Hobart's food scene when it opened in 2015, banging out that essential hyperlocal approach that's become the gold standard in Tasmania. If you're lucky enough to score a dinner reservation at Templo, you're looking at just $95 for a six-course feast: exceptional value considering the quality on offer.
---
Frank Restaurant & Bar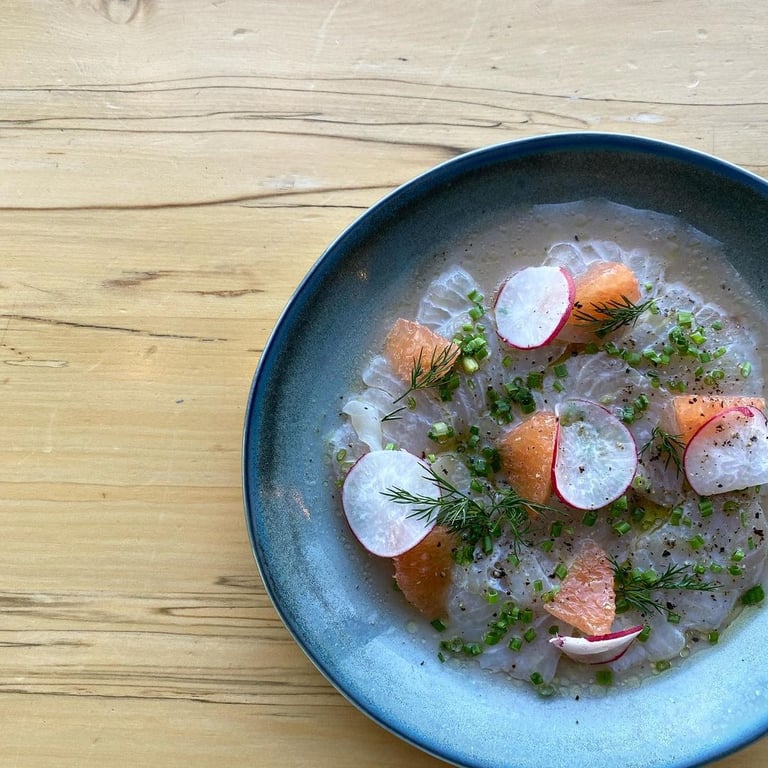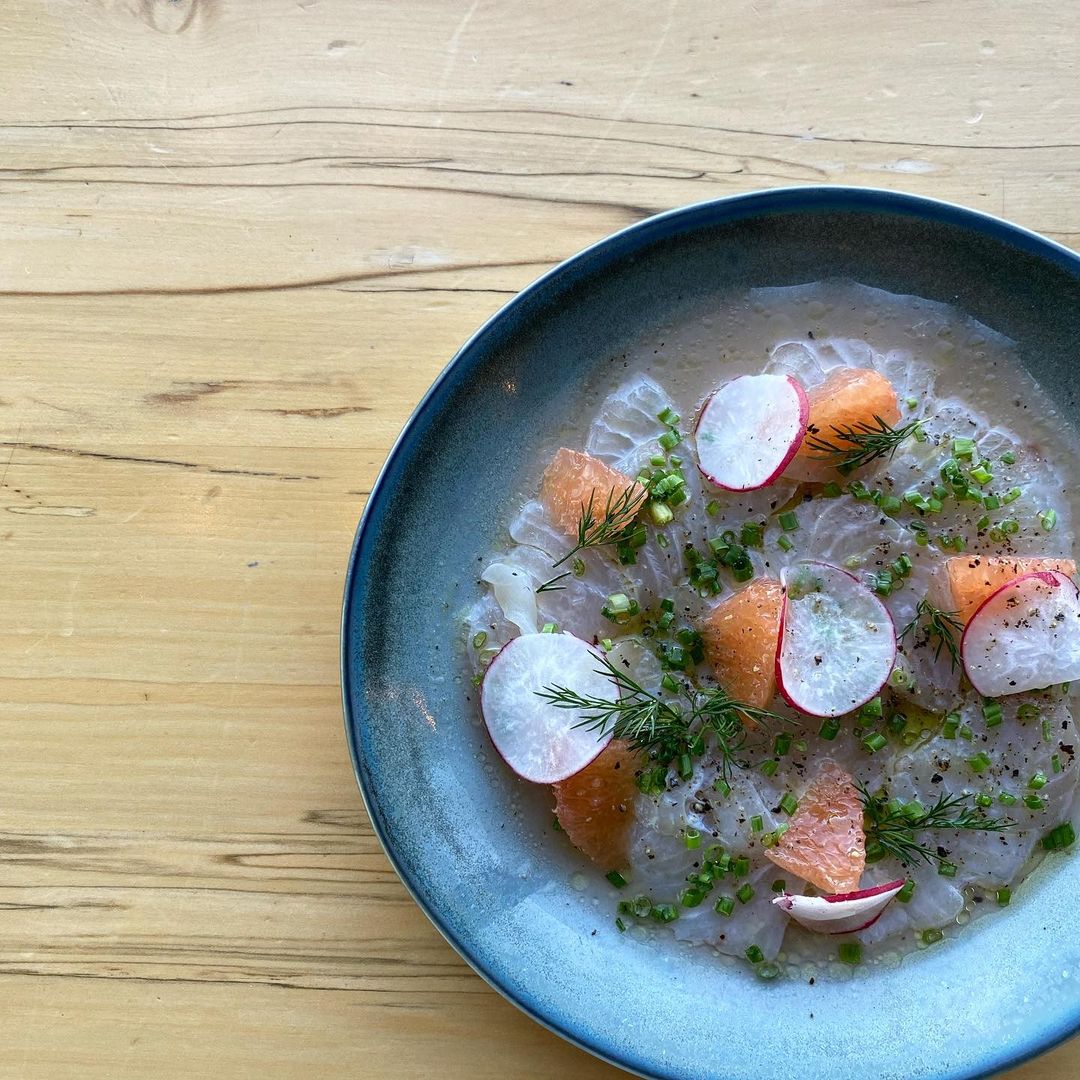 This tastefully designed wharf restaurant is a palace of low-and-slow grilled meats, paired with a seriously stacked wine list and an equally viable cocktail menu.
Whatever the Frank kitchen has going on changes regularly, but the safest bet is to always go for the meat. It is Argentinian food after all, with highlights like a hefty 400g scotch fillet and, for those heavier appetites, an 800g thin skirt. Just make sure to save room for that charred banana with salted caramel ice cream before you roll out onto the wharf.
---
Fico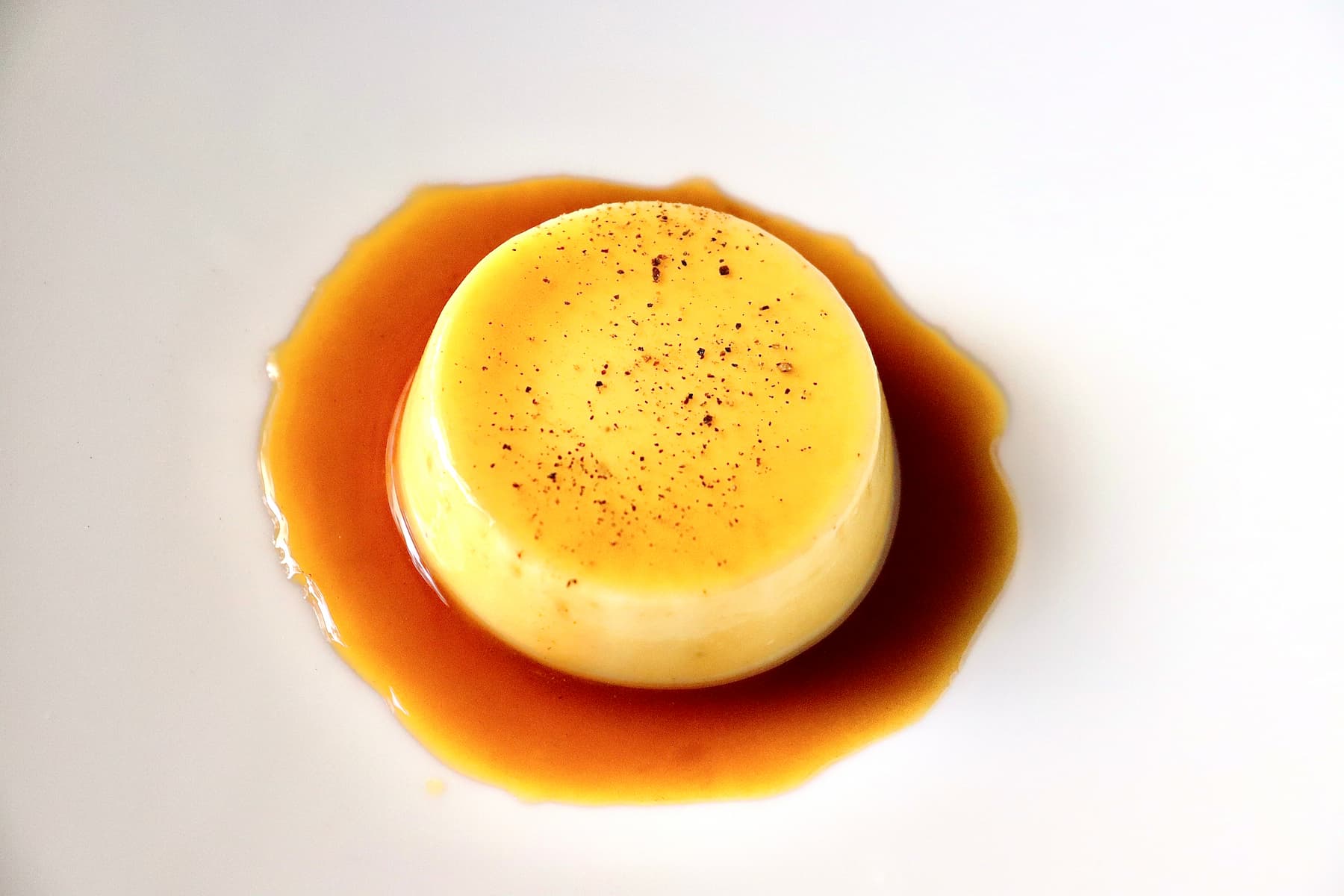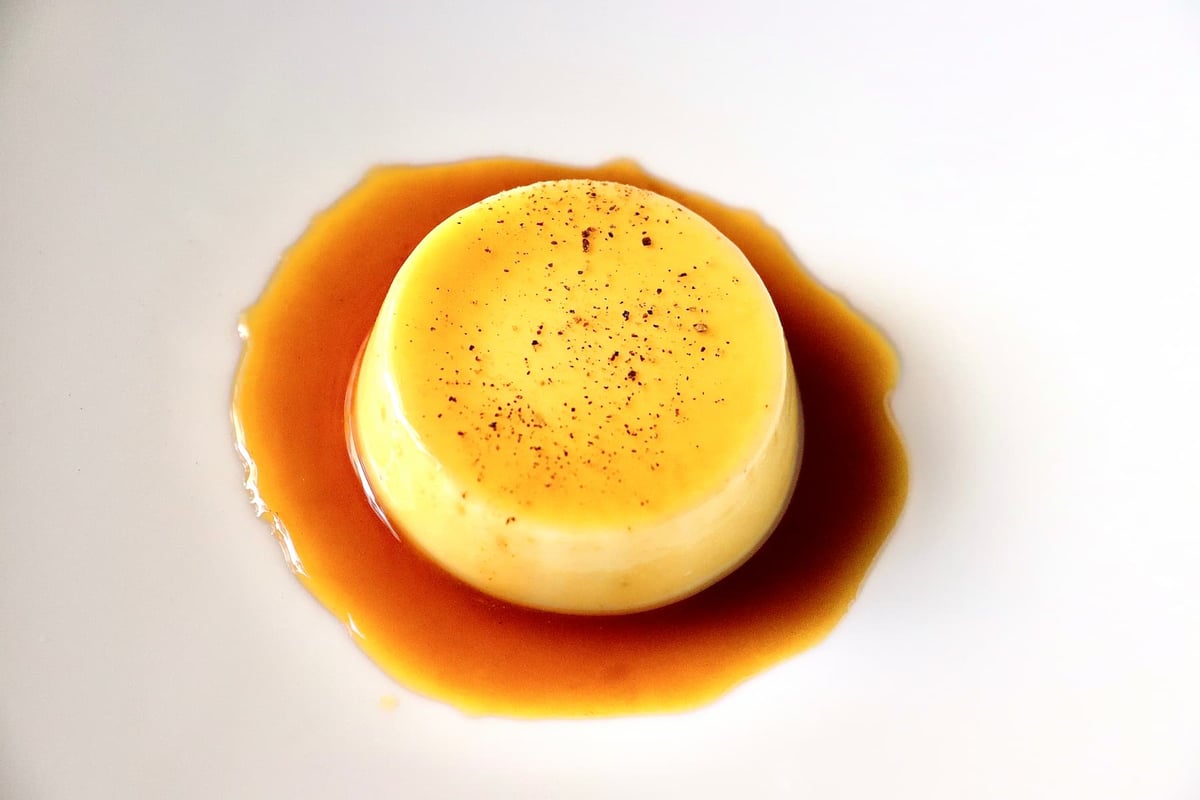 What's the best fine-dining Italian restaurant in Hobart? The debate is almost always between Templo and Fico, and while the former is often considered the top dog, I personally prefer this homely Italian restaurant located on a relatively quiet section of Macquarie Street.
At $170 per person, the "Let Us Cook For You" menu is much more expensive than Templo, yet I feel that's still great value for what you're getting. Owners and chefs Oskar Rossi and Federica Andrisani constantly turn out impressively creative dishes on a menu that changes far too often for me to name any highlights. However, look out for the savoury cheese panna cotta, typically served with an onion jus or something similar.
We have recently published a full review of our experience at Fico and am happy to report that the kitchen is still just as good as when it first opened.
---
ALOFT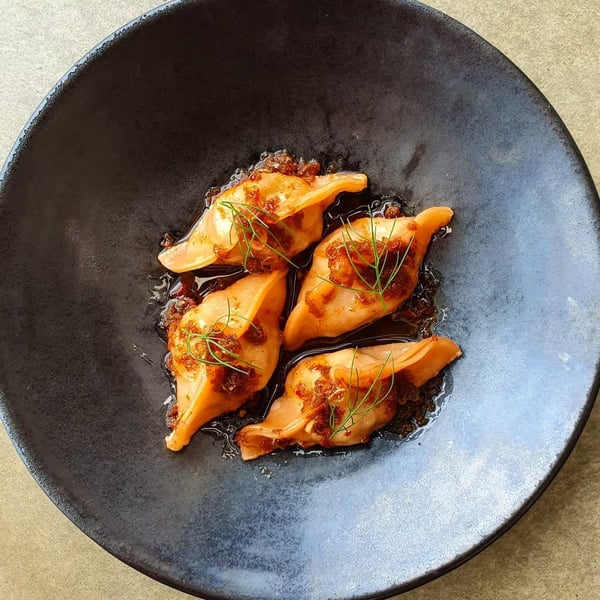 Working tirelessly with small producers ensures that ALOFT isn't just known for its pristine architecture and sparkling water views. Although, it's pretty hard to ignore just how incredibly attractive this loft-like waterfront restaurant is perched at the end of the Brooke Street Pier.
The food is what anchors people in the dreamy space, with a constantly changing seasonal menu, locally caught seafood, and fastidiously sourced meat and dairy.
---
Landscape Restaurant & Grill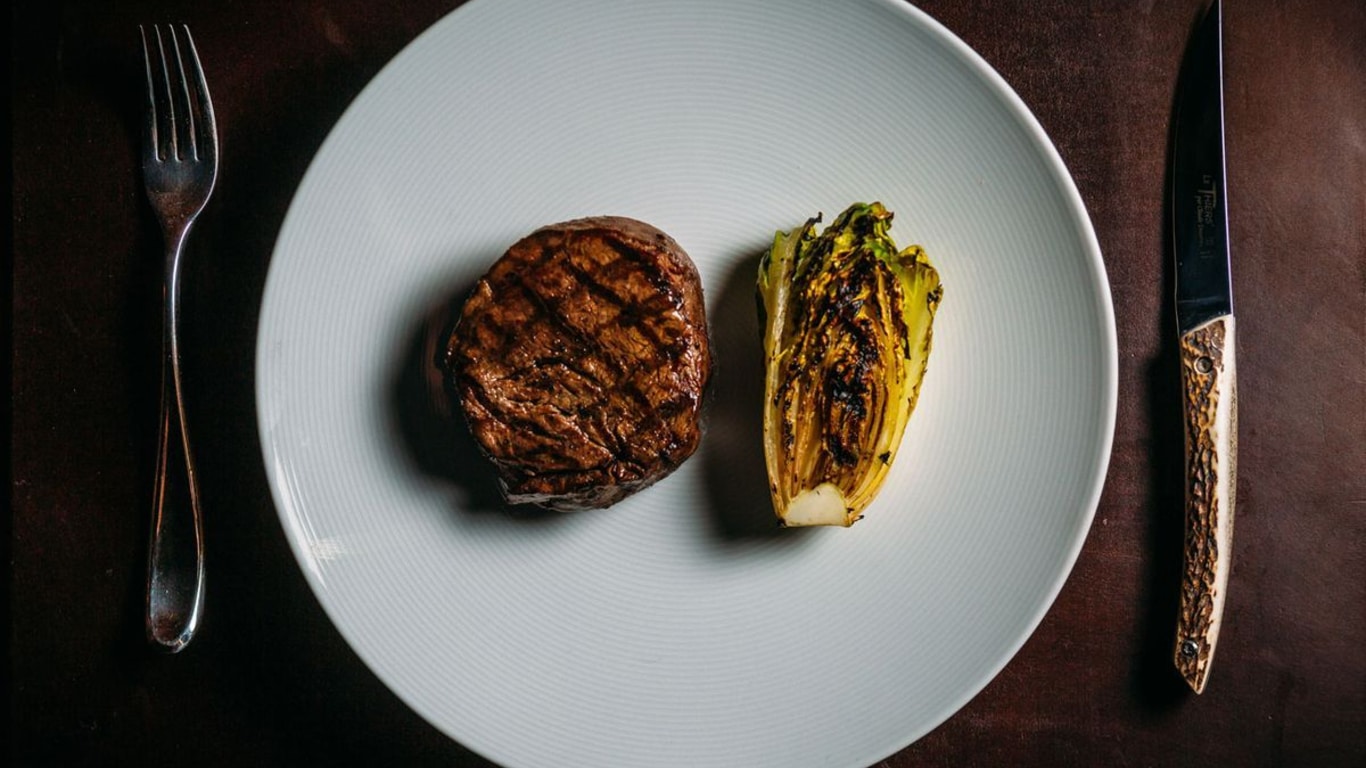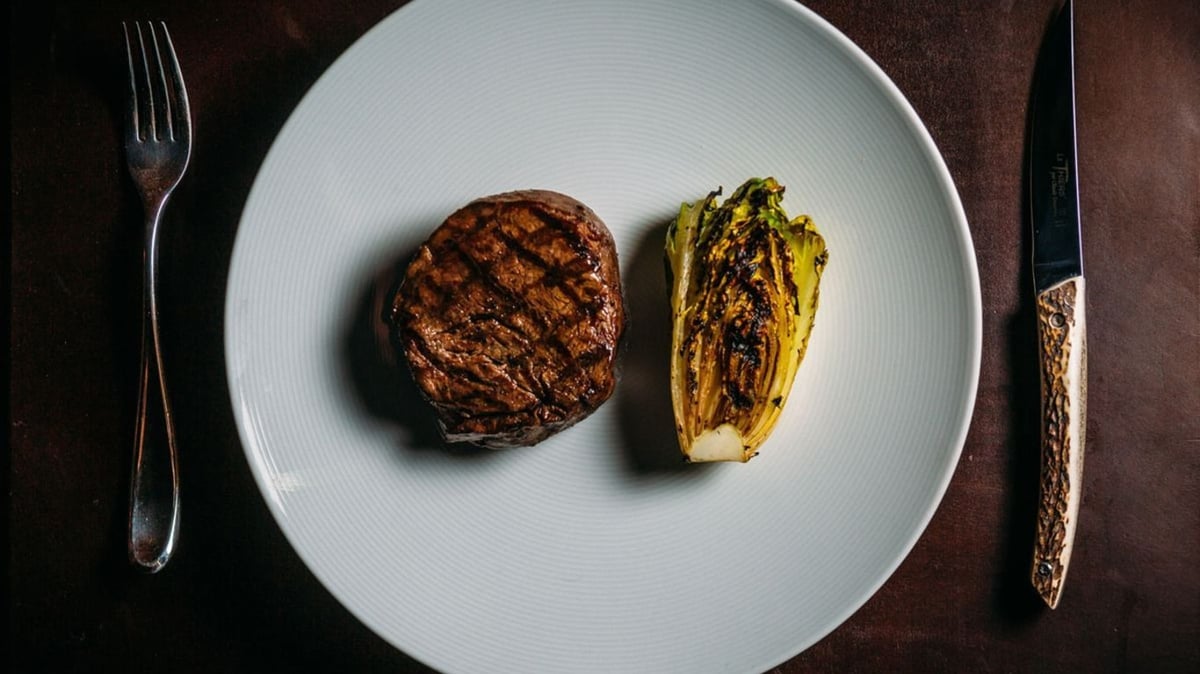 Part of The Henry Jones Art Hotel, Landscape Restaurant & Grill makes brilliant use of its setting, the former IXL Jam Factory, filling the space with reclaimed timber set against the magnificent paintings of John Glover. Few dining rooms in Australia are as eye-catching.
The Asado grill drives most of the cooking here, pumping out some of the best steaks in Hobart with the likes of a Robbins Island wagyu eye fillet MBS 9+, and a 550g grass-fed Cape Grim T-bone. Instead of using traditional wood chips, the kitchen often uses a rotating selection of wood from whisky barrels which help give the meats subtle, unique flavours.
---
Dier Makr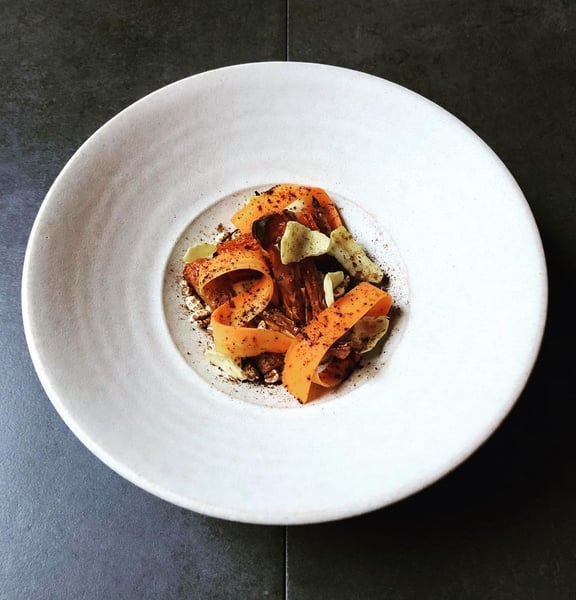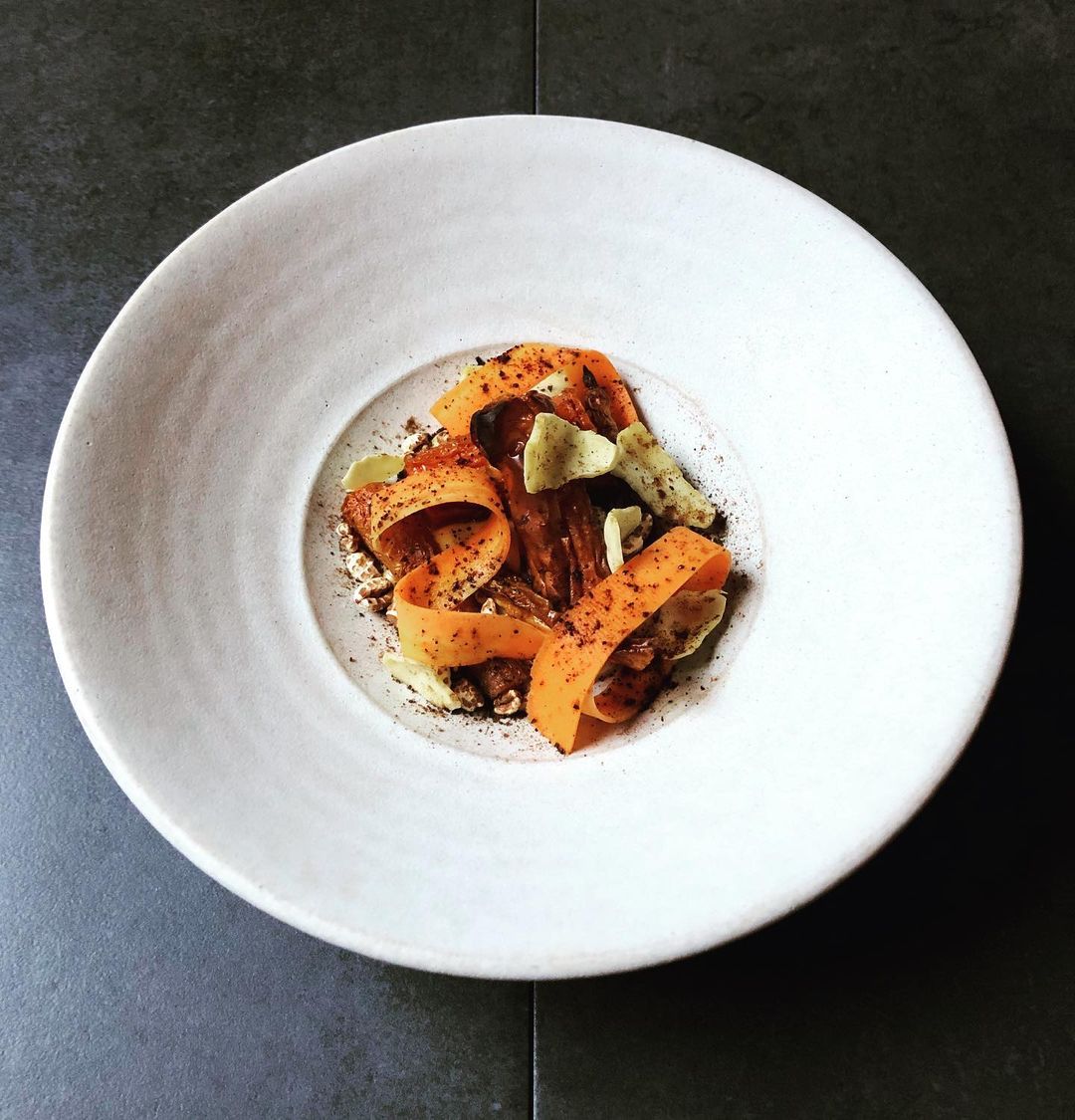 Every Australian city needs to have a fan-favourite wine bar. For Hobart, that honour typically goes to Dier Makr. Pronounced Dee-err-make-err, Kobi Ruzicka and Sarah Fitzsimmons's intimate drinking den is an ode to fine wines and elegant bar snacks, the menu for which changes faster than I could possibly keep up with.
On entry, the blackboard should list any of these dishes available, while you walk into the wine cellar to pick whatever drops you'd like to try. The curation at Dier Makr is tight, so the best bet is to leave your tastes in the highly capable hands of the staff.
---
The Glass House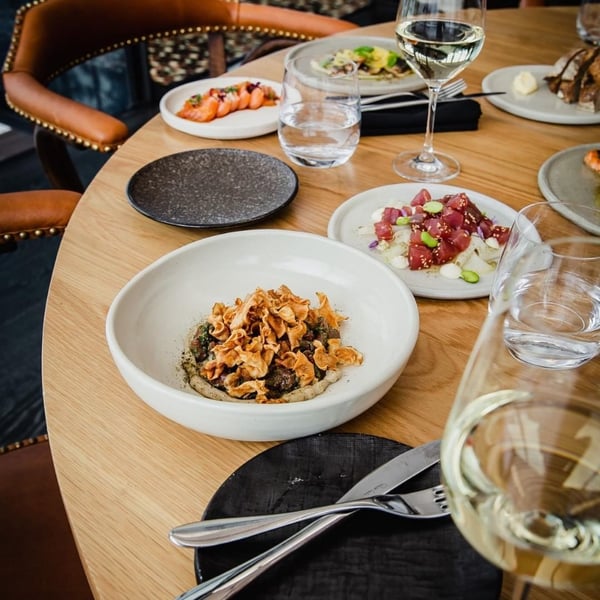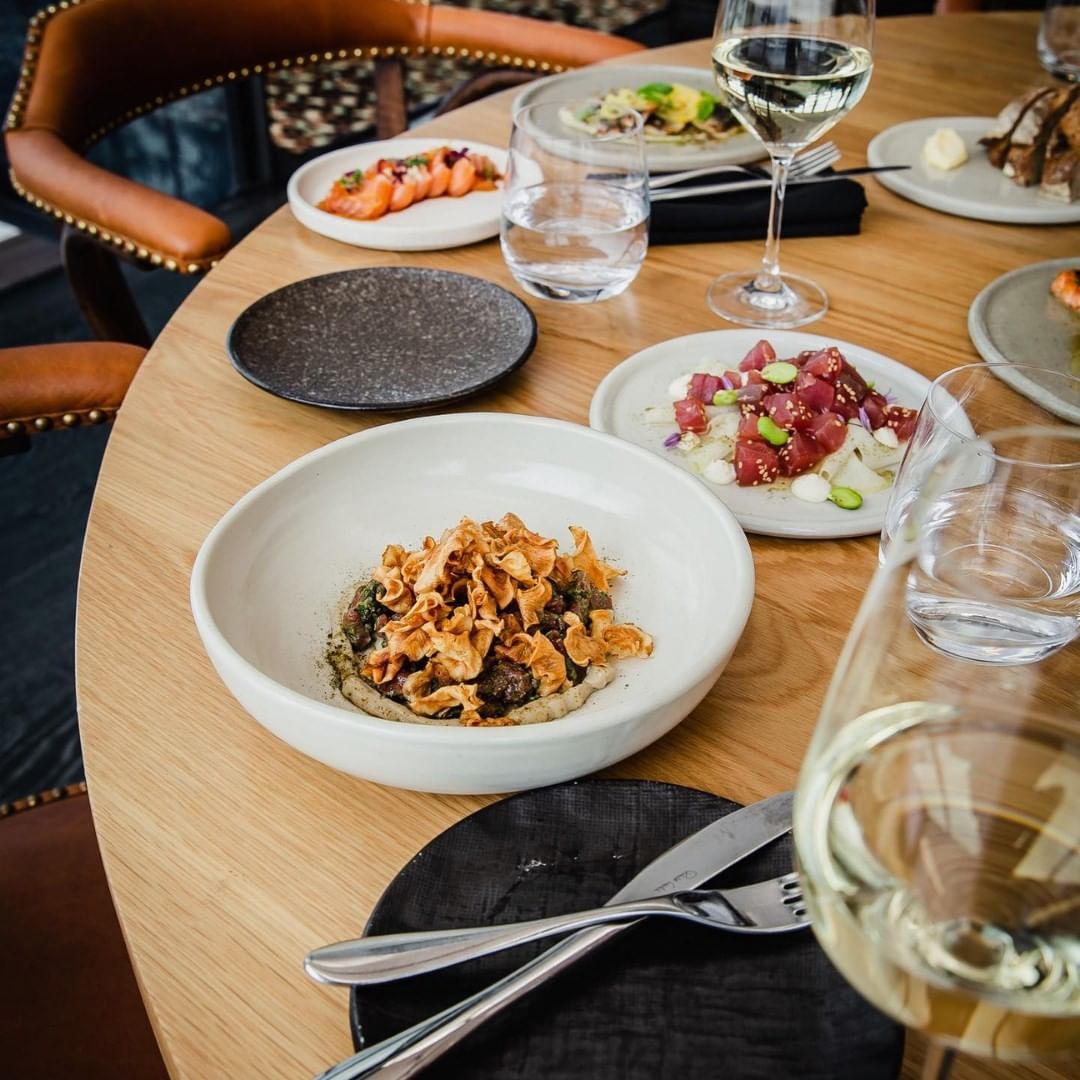 The Glass House stands stately at the very end of Franklin Wharf on Hobart's waterfront, almost worth the views alone with Sullivan's Cove, and the Derwent River with absolutely nothing interrupting the compelling vista.
The views are far from the only reason that The Glass House is mentioned among the best restaurants in Hobart. The food and drink push the standards even higher, from line-caught kingfish carpaccio lightly treated with anchovy and dill mustard to wild clover lamb tartare with lovage, gentleman's relish and beetroot.
---
Bar Wa Izakaya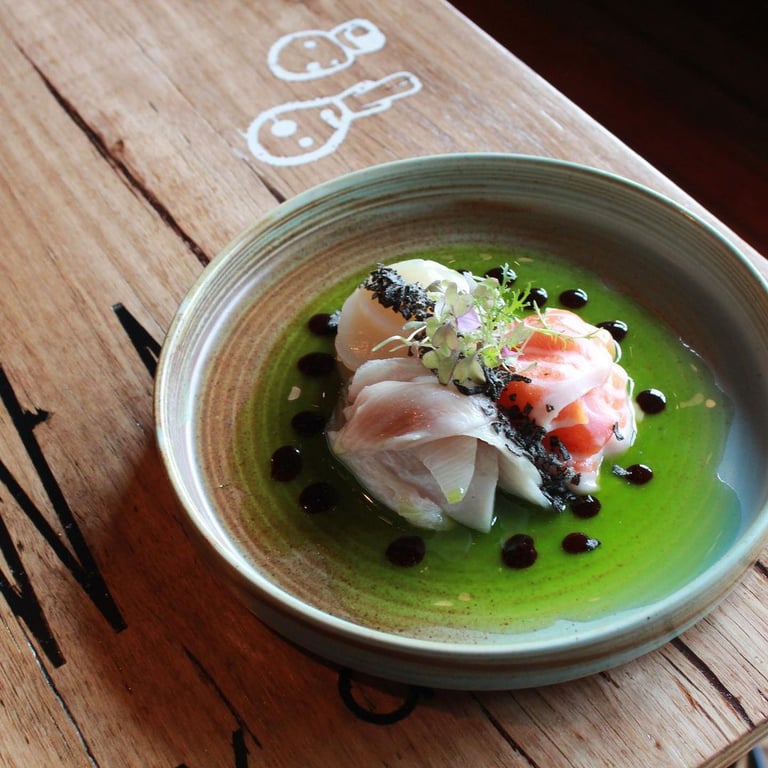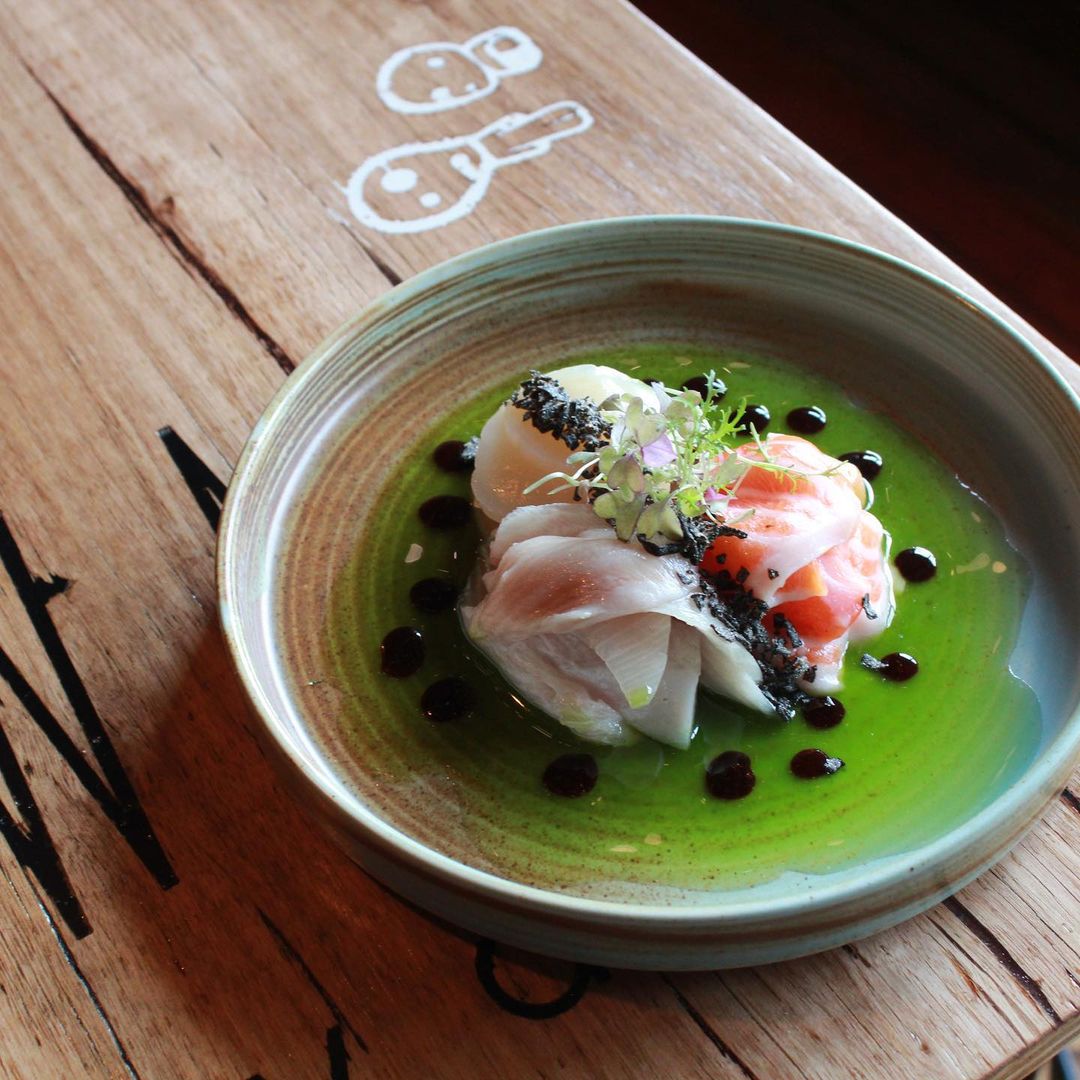 If you're looking for the best Japanese restaurant in Hobart, you'll find it on Elizabeth Street. While the city, and Tasmania in general, boasts nowhere near the amount of top-quality Japanese eateries as say Melbourne or Sydney, this modest izakaya-inspired space more than holds up the flag for fans of sake and sashimi.
If you could pick any time of day to experience Bar Wa Izakaya, make it the early afternoon. From 12 PM to 3 PM, the venue hosts 'Bar Wamen', serving nothing but piping hot, beautifully tared bowls of warm ramen to help in the eternal battle against Hobart's characteristically chilly climate.
---
Sonny Wine Bar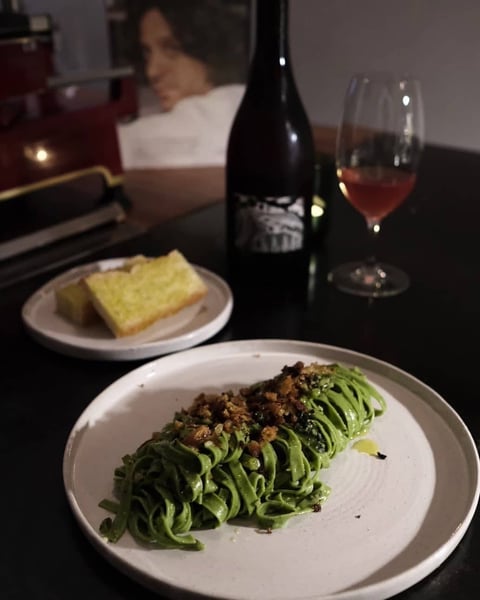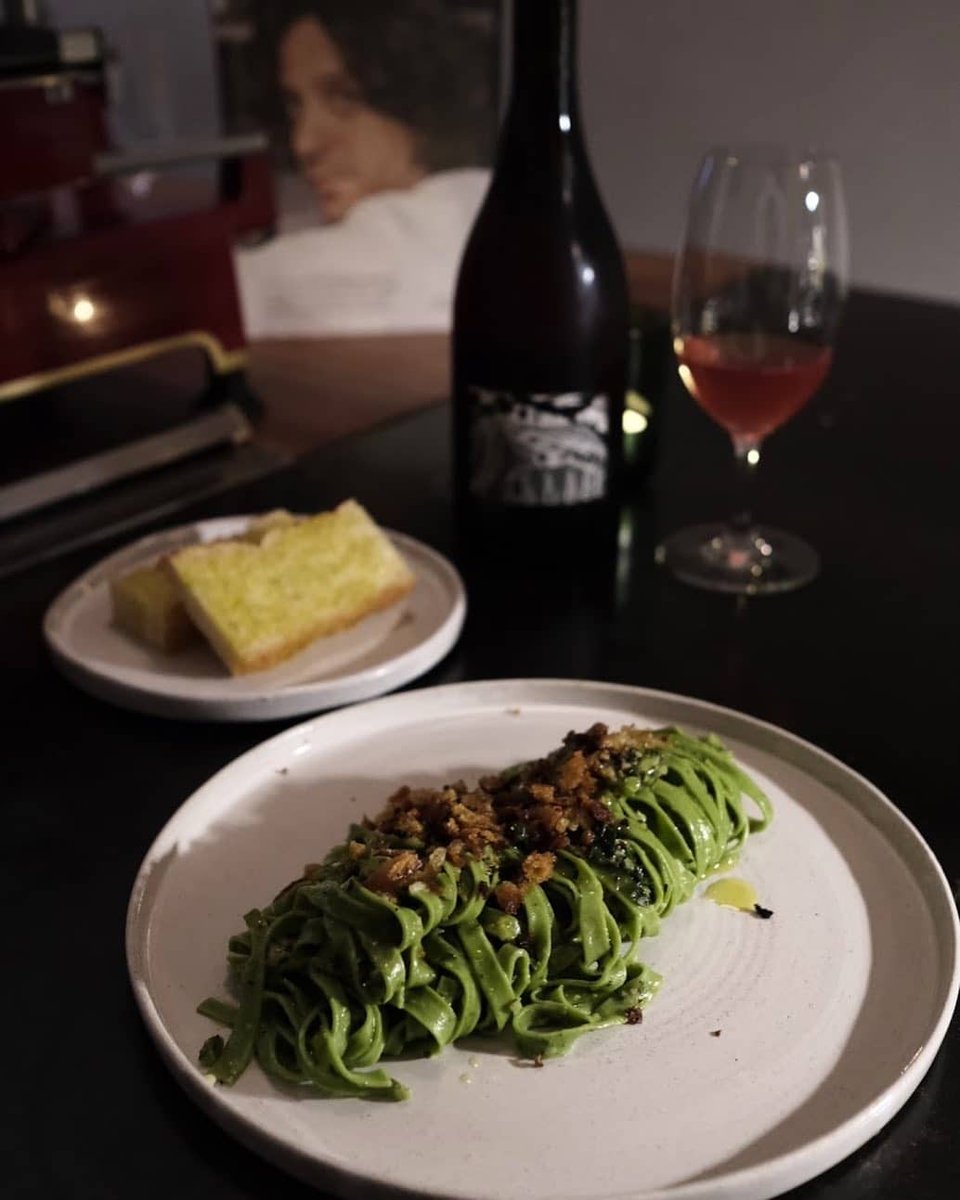 Whenever I'm asking after the best wine bar in Hobart, the first recommendation that flies from locals' mouths is invariably either Dier Makr or this beauty right here, Sonny Wine Bar.
Headed up by former Templo Chef Matthew Breen, the homely wine room complements its excellent selections with a killer soundtrack thanks to a collection of dusty vinyl records. Pair that with simple, honest Italian food that sticks to the Hobart ethos of championing local ingredients with fresh, rich flavours and you've got a formidable offering at Sonny.
---
North Hobart
Malik Restaurant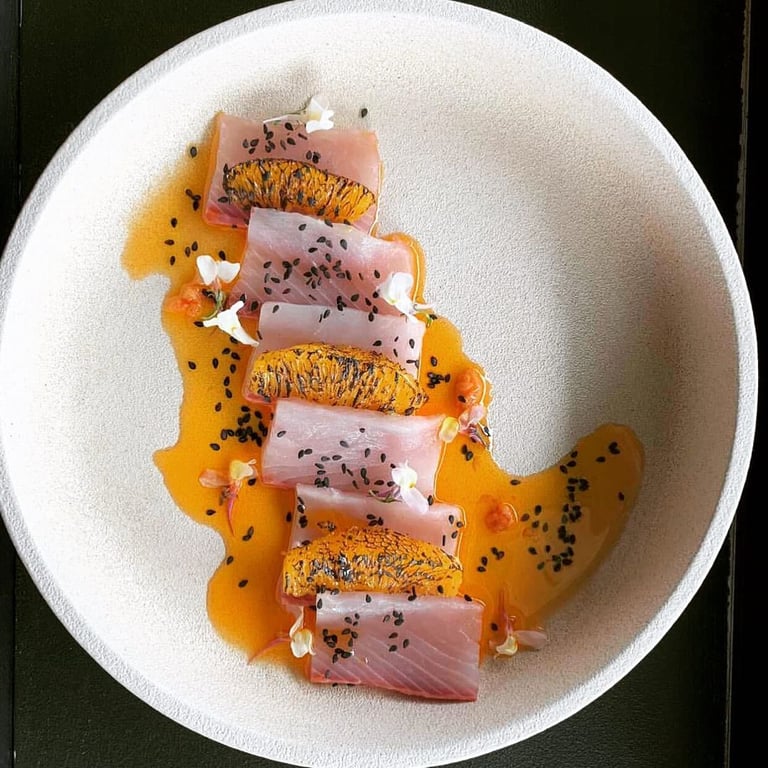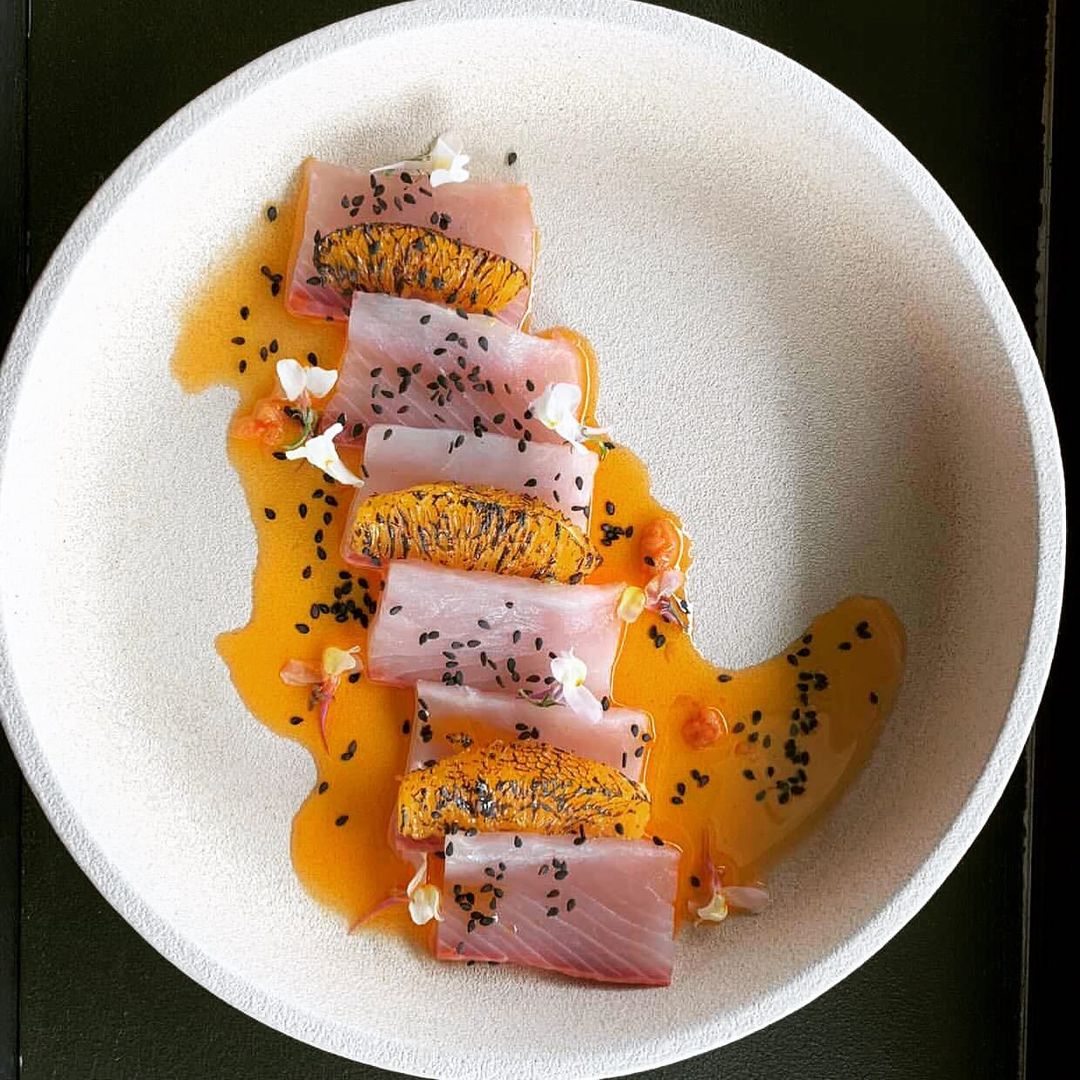 You're in Hobart so fresh seafood is a must at Malik. Tamarind glazed baby octopus is served with salsa verde and bandurrah couscous; seafood paella comes with a more-is-more approach featuring a medley of king prawns, mussels, and calamari with Turkish sujuk; char-grilled calamari is mixed up with young tomato and toum butter. It's a wild dip into the ocean for this Mediterranean kitchen.
---
Born In Brunswick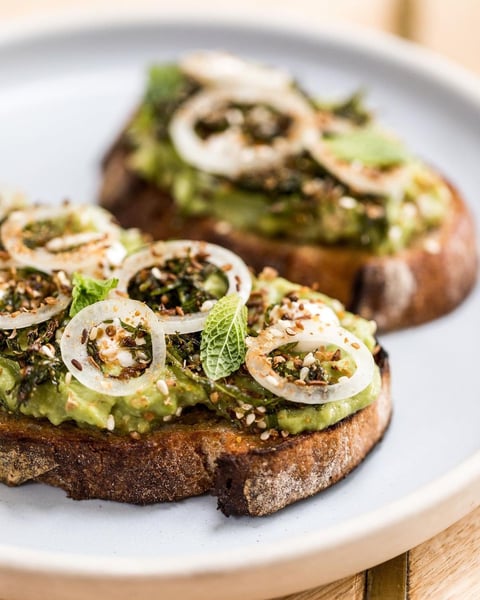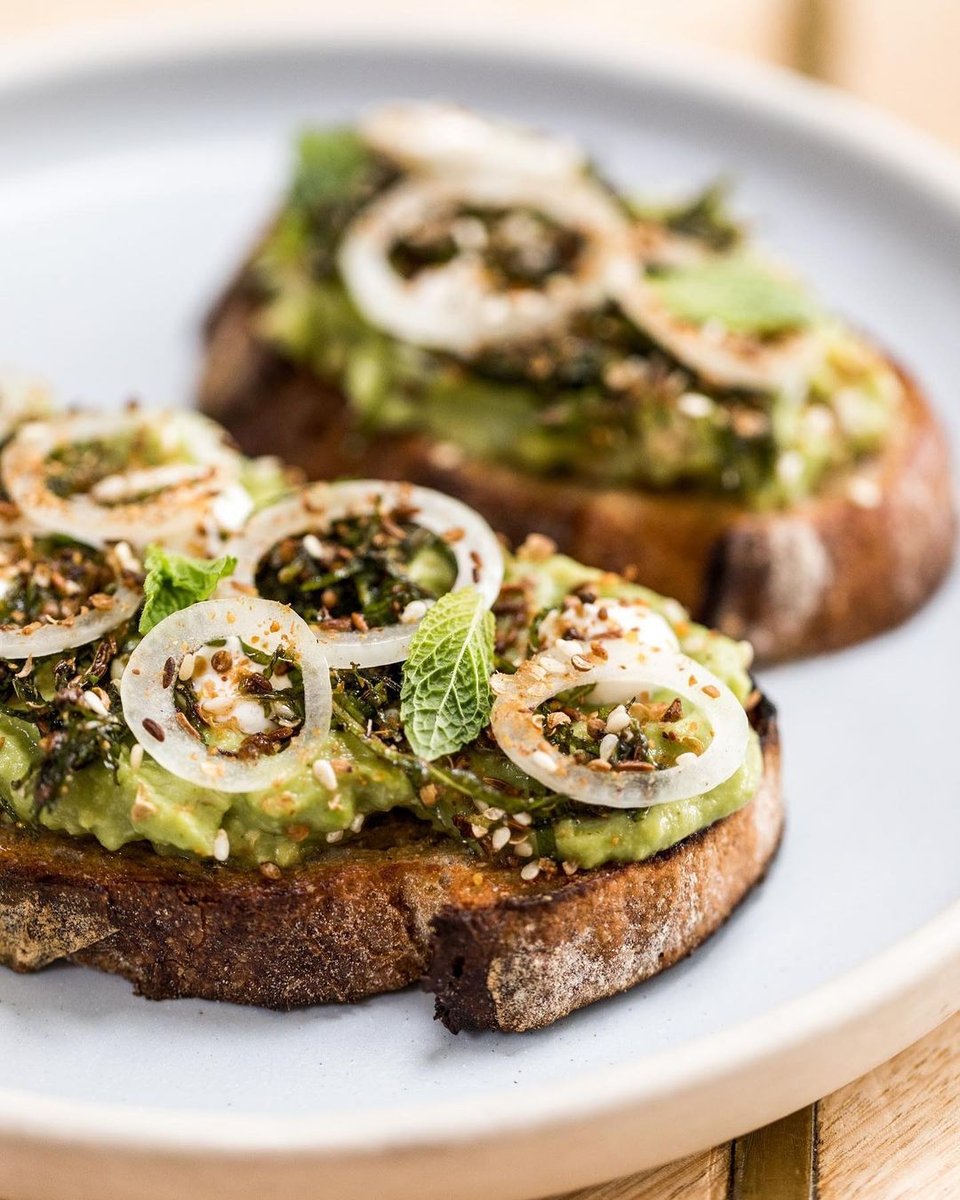 Though it may be bright and garish to some, this modern cafe in North Hobart packs some serious chops, particularly when it comes to brunch.
This is the place you want to be if you've caught some extra hours in bed but don't necessarily want to let a morning-appropriate meal get away from you, with essentials including the Tasmanian charcoal-grilled octopus and chorizo scrambled eggs with salsa verde, chorizo crumb, and sourdough, and the Thai fish cakes with king prawns, white fish, nuoc cham, cucumber and herb salad.
---
Room For A Pony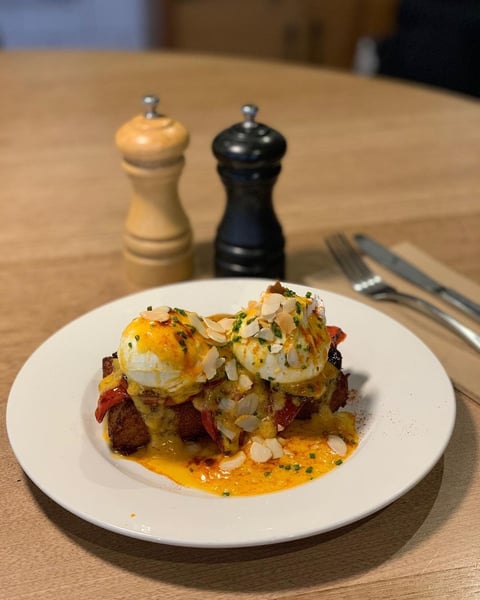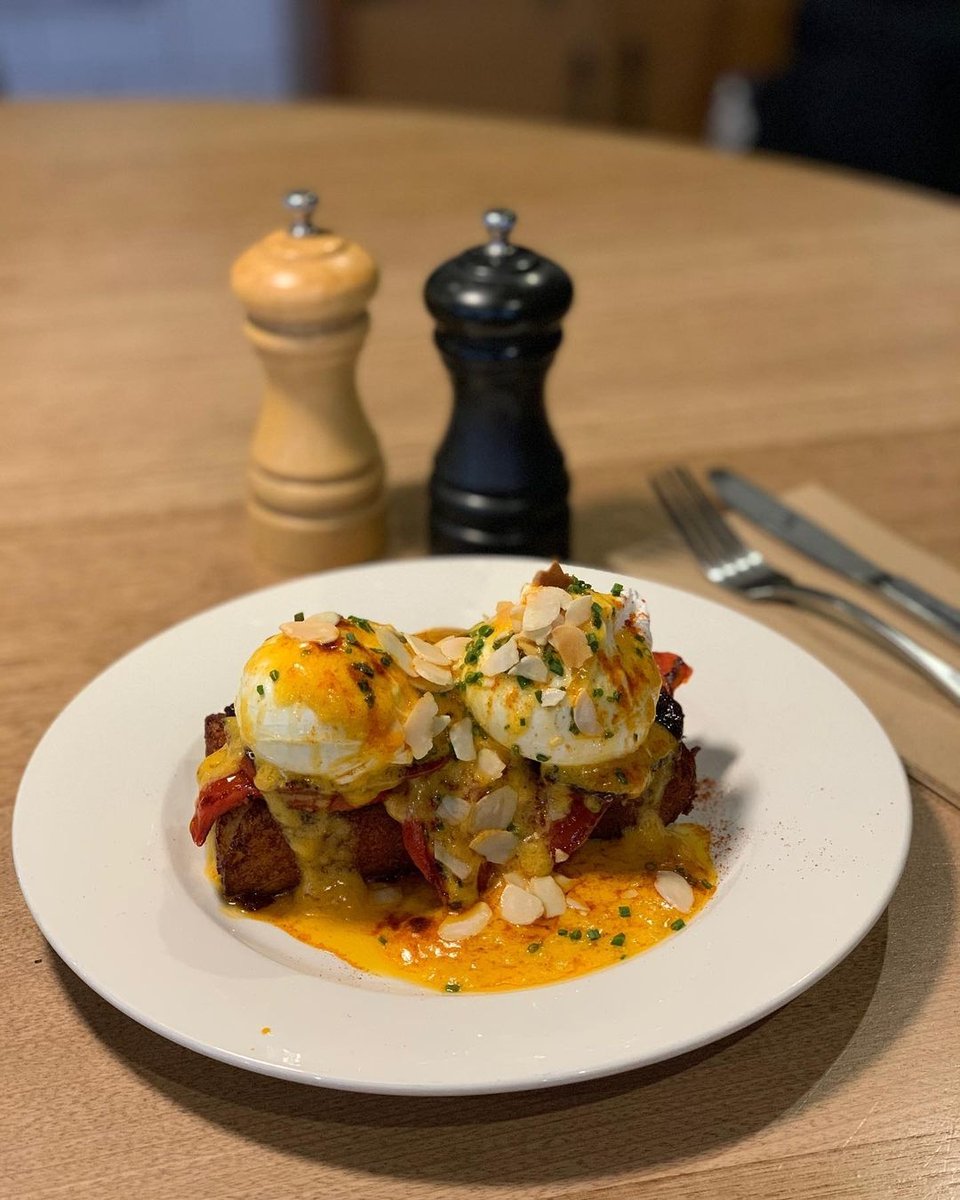 You wouldn't expect a café called Room For A Pony to serve some of the best-woodfired pizza in Tasmania, but such is the strength on offer in this relaxed indoor-outdoor space at the corner of Elizabeth Street and Arthur Street.
Take your pick on the time of day you head on out to this highly energetic, social café, it's a winner whether you're rocking up for a day-starters like the mind-blowing Chinese fried chilli omelette or lunch like spiced lamb shank with hot & sour coconut sauce.
---
West Hobart
Pigeon Hole Cafe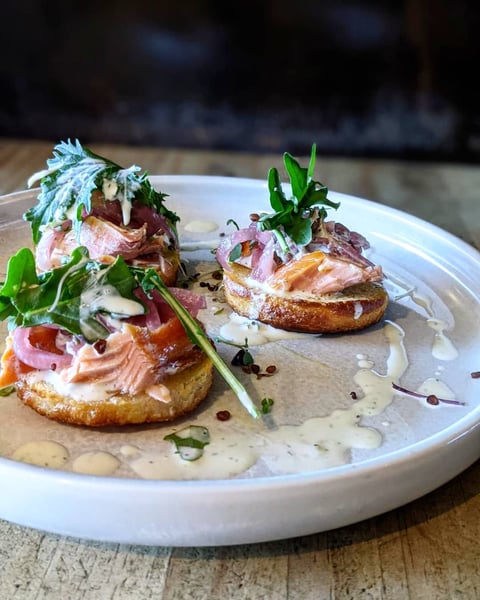 From the Pigeon Whole Bakery team, this farm-to-table cafe stands as one of the best places to eat in Hobart on any day of the year. The food at Pigeon Hole Cafe changes quite frequently, given that it's used as a supreme showcase of the seasonal produce grown at Weston Farm – an award-winning family-owned farm in Southern Tasmania.
The menu is guided by organic principles, biodynamic principles and high-quality sustainable farming, best experienced during the early hours of the day. Breakfast is built with dishes like hot smoked fish blini with pickles, preserved lemon, and buttermilk, and soft polenta with creamy mushrooms, goat's cheese, and spinach.
---
Regional
Van Bone, Bream Creek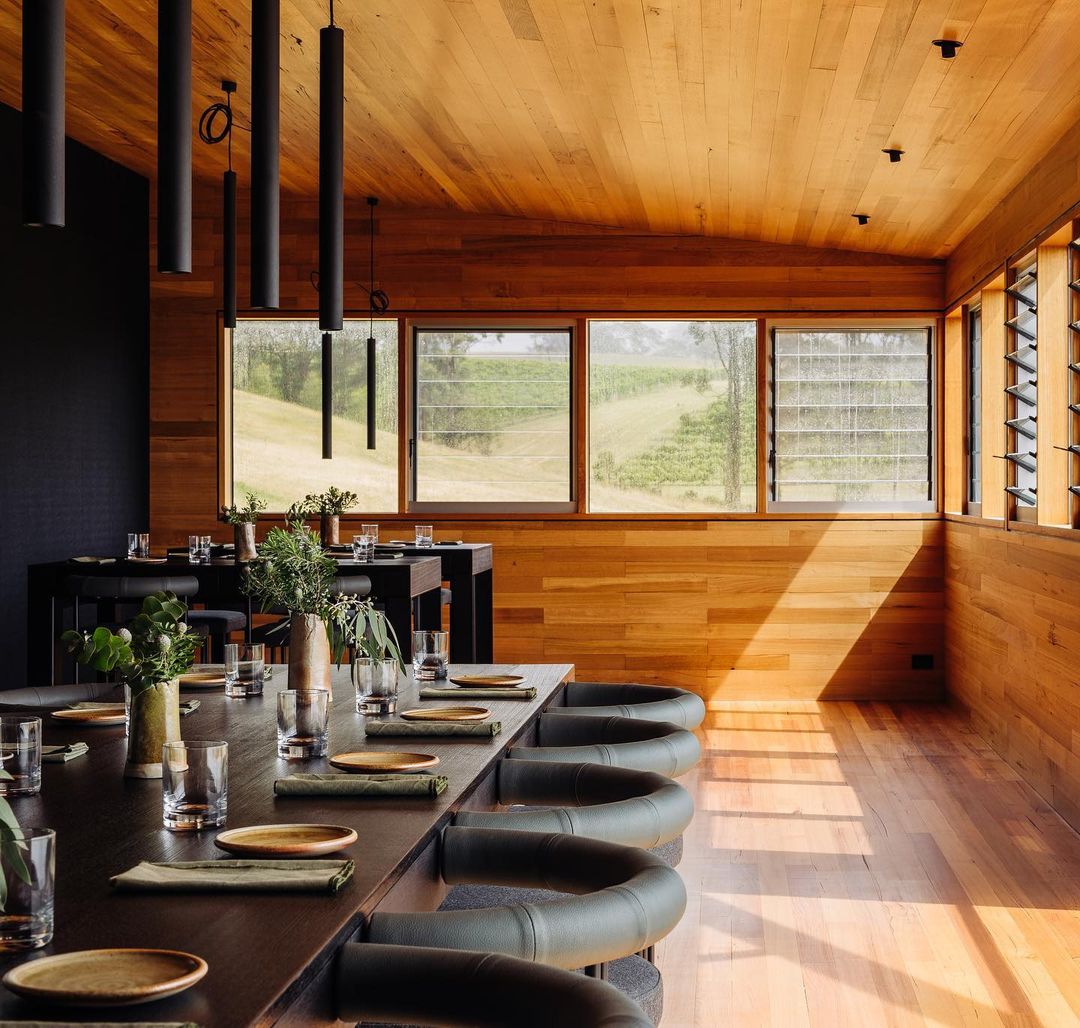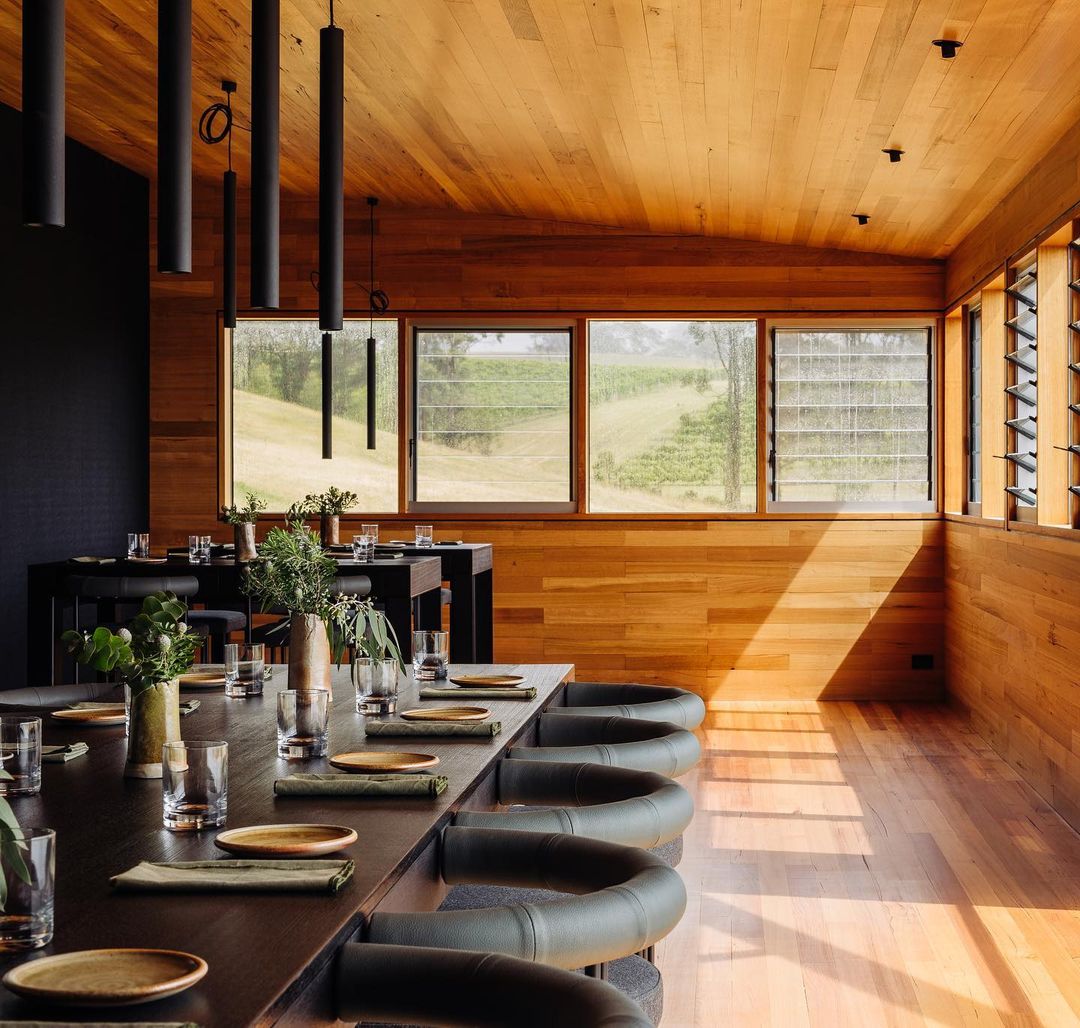 Built on the idea of fire and smoke, Van Bone is an open kitchen set against the massive natural arena of Marion Bay just 50 minutes east of Hobart CBD. It's worth the road trip just for chef Timothy Hardy's simple, exacting cooking. Plus, the scenery elevates the experience, which is why it's always worth going just before sunset.
---
The Agrarian Kitchen Eatery, New Norfolk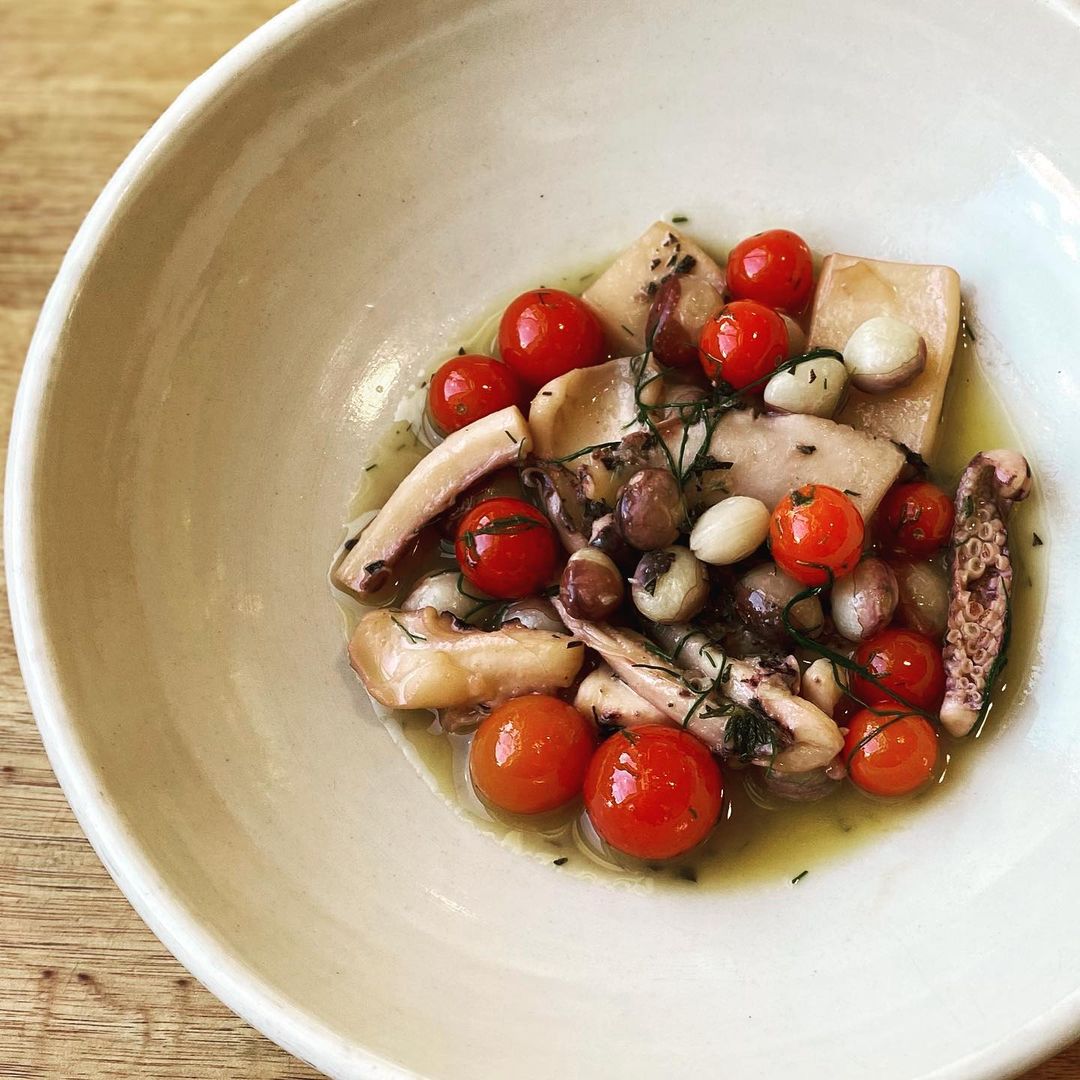 Take the short drive out to New Norfolk and park up at The Agrarian Kitchen. A former psychiatric hospital has been transformed into the eatery for this farm and cooking school, where their lunch menu is the platform for a grand showcase of produce, both from the Agrarian farm and locally sourced.
The share-style set menu is priced reasonably at $120 per person, offering plenty of food in return ranging from burrata with smoked paprika, to lamb shoulder with garlic, lemon, and fish sauce. Don't even think about leaving without taking away some fried sourdough potato cakes.
---
Osteria Vista, Granton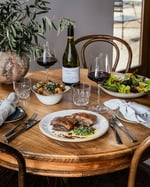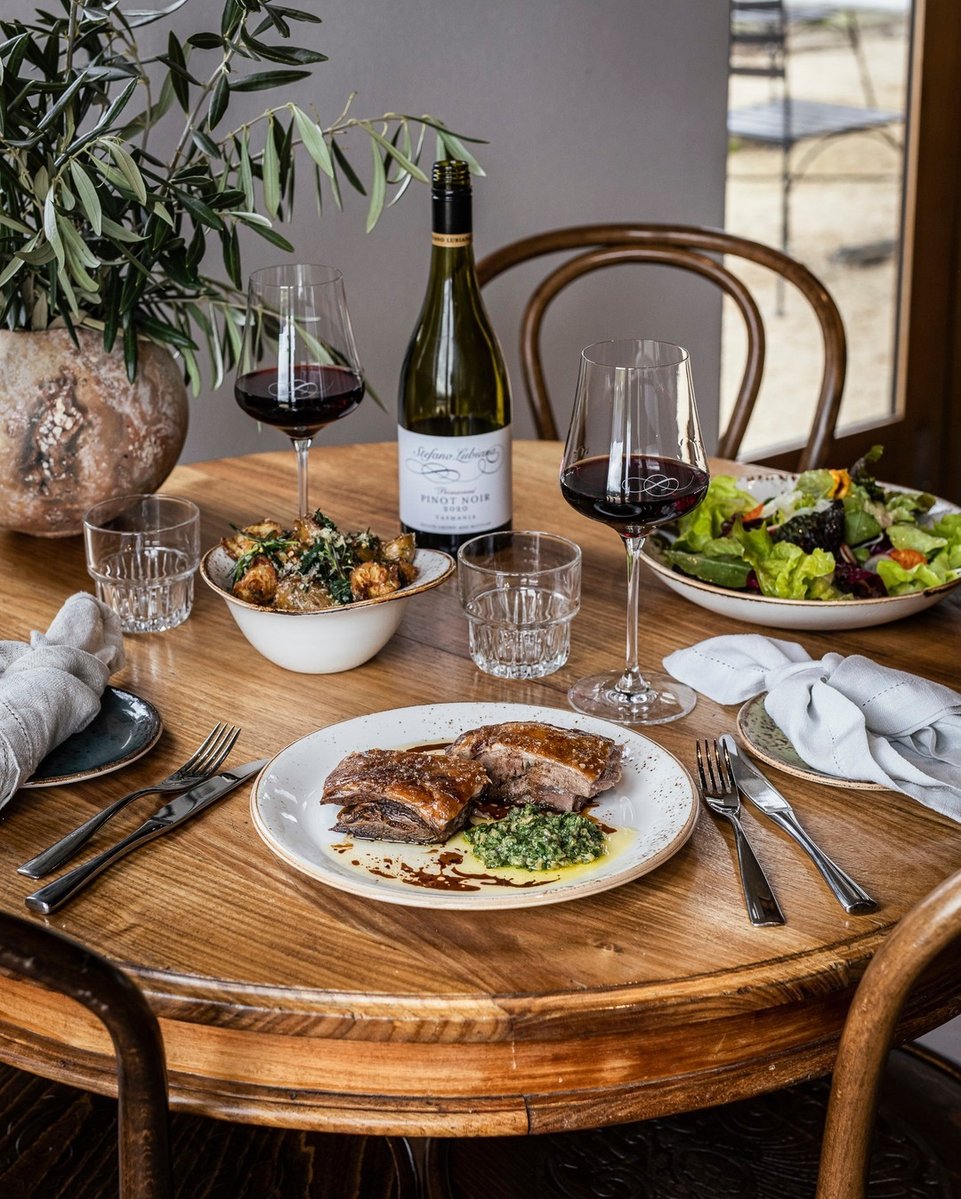 Osteria Vista is the new on-site restaurant at Stefano Lubiana Wines, located just past David Walsh's iconic Museum of Old and New Art (MONA). Found alongside the River Derwent, the kitchen offers great value with a four-course degustation for $65 per person.
So simple is the concept that Osteria Vista has flown a bit under the radar for visitors heading down to Hobart for a bit of a culinary adventure. Make no mistake about it, this breezy kitchen deserves to be on your itinerary just as much as that hard-won booking at Templo or that boozy lunch at Dier Makr.
---
How Boss Hunting Chose The Best Restaurants In Hobart
When we first started collating the best restaurants in Hobart in 2020, the list stood at 24 venues across restaurants, cocktail bars, wine bars and cafes. If you could eat great food there, it was considered for this list. Since then, we've tightened up the list based on numerous visits to Tasmania's capital. Typically, we like to head down during winter when Dark Mofo is on as it's also when some of Tasmania's best produce is at its peak.
Between myself and the wider Boss Hunting team, we regularly discuss our favourite restaurants, both in Australia and abroad. Hobart is no exception. In fact, Hobart is one of the cities we visit the most often so we consider ourselves experts when it comes to where to drink and dine in a city that most definitely punches above its own weight when it comes to the country's top dining experiences.
We rate restaurants, bars and cafes primarily on the consistency of food. If we leave satisfied, then we consider it for this round-up. Other metrics we take into consideration are service, price point atmosphere, overall experience and creativity.
---
Sticking to the mainland for now? Instead of reading about the best restaurant in Hobart, check out the best new restaurants in Sydney, Melbourne, and Brisbane.
And if you're looking for somewhere to stay off the beaten track, check out the best hotels in Tasmania.
---
Frequently Asked Questions
What is the best restaurant in Hobart?
If you're looking for the best restaurants in Hobart you'll want to go straight to Templo, Fico, Aloft, and Frank.
What are the best things to eat in Hobart?
Hobart is rich with some of Australia's best produce, but fresh seafood is always going to be the smartest order at any Hobart restaurant.
What are the best restaurants in Hobart that deliver?
A lot of the best restaurants in Hobart don't do delivery, but a few exceptions are Room for a Pony and Bar Wa Izakaya.
What are the best new restaurants in Hobart?
The best new restaurants in Hobart include Osteria Vista and Van Bone.