With nowhere to go for the foreseeable future (aside from your 5km radius and the depths of your Netflix catalogue), there's no excuse to not sort something memorable for the old man this Fathers Day – especially given a fair few of us will be limited from spending it with them. There are some occasions that might call for a Bunnings gift card – this isn't one of them. Here is Boss Hunting's Father's Day Gift Guide for 2021.
For less than a pineapple
If you think you have to dig into your savings account to deliver something Dad's going to love, think again. Opting for something practical that looks the goods or works well is a surefire way to keep in good tidings with the man who doesn't ask for much, and what's more practical/useful/welcome than a pair of Gammarelli Black Cotton Lisle Socks ($36) from Mes Chaussettes Rouges? They're arguably the best socks in the world. Rather than a fresh pair of shoes to slip those new socks into, give his current leather footwear a bit of TLC with a tub of Saphir Shoe Cream ($35) and they'll look as good as new.
If he's the type of bloke who's happiest with an esky full of cold ones, help him out with a proper Yeti Stubby Cooler ($39.95) and you'll both be surprised at how delighted he is by a double-wall vacuum insulated stubby holder. If you haven't exactly been the golden child of late, seek redemption with a reminder that things could always be a lot worse when he reads a copy of Thomas Mitchell's laugh-out-loud book Today I F****d Up ($20). It's classic Dad humour and a perfect option for the in-law, too (if he's got a good sense of humour).
---
---
For the Dad who's partial to a drink
If he's thirsty, hand him something to drink and make sure it drinks well. A bottle of aged tequila like Patron's Anejo ($115.99) is an excellent place to start. He might think you're trying to make him feel 25 again, but that's not the method behind your madness. On the contrary, the hint of oak-aged maturity offered by the small-batch tequila unlocks a flavour profile best enjoyed like your old man's favourite whisky. Subtle notes of charred vanilla oak and liquorice graciously unite with flavours of sweet spice and baked citrus. Peel back the layers of this 100% agave tequila and you'll discover an occasion worthy of a uniquely different dram this Father's Day.
If he's the kind of man that enjoys his spirits mixed by a bartender and handed to him across a 3-foot mahogany benchtop, the new 500ml bottled cocktails (our pick is the Negroni) from The Everleigh Bottling Co ($79) are some of the best pre-mixed drinks out there. With 5.5 serves per bottle, he might even feel obliged to pour you a glass as well, so make sure there's suitable glassware to go with it. Spiegelau Lifestyle Tumbler Set ($85) are just as perfect to drink a Negroni or fine whisky out of as they are his morning juice.
On the topic of breakfast, for the colloquial brekky juice drinkers, a Red Red Wine Pack ($155) Juice Box from the Melbourne team at DITC will introduce him to some of Australia's most exciting winemakers from Margaret River to the Barossa Valley, or go a more celebratory route with a bottle of Andre Clouet Grande Reserve ($75), a bottle of Champagne from one of the region's finest small scale growers. Their tiny production means that this champagne is a little hard to come by, but worth the search for those special Dads out there.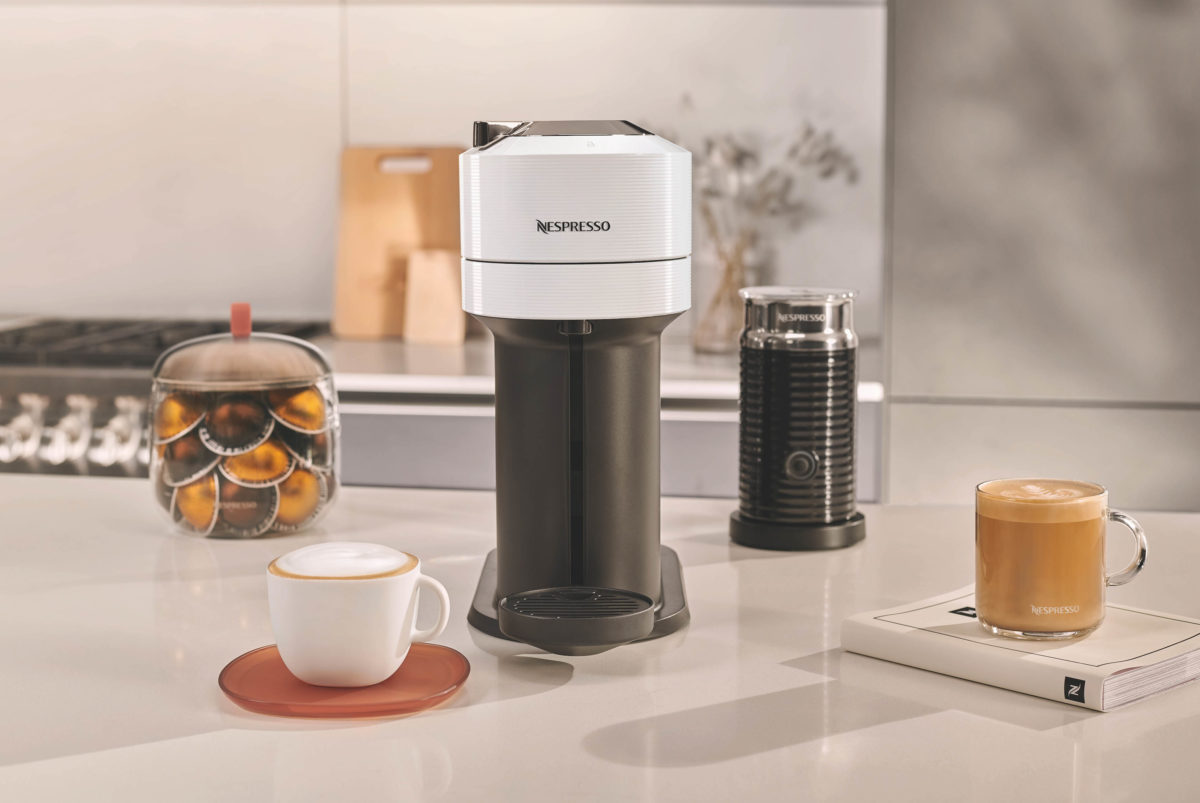 We know that every Dad is a sucker for a deal, but Nespresso's seriously compelling Father's Day offer for its Vertuo Next Machine & Aeroccino3 Bundle ($329) is simply too hard to look past for the man who enjoys a kickstart to his day. This is a coffee lover's dream combination; a sleek, sustainable design (made from 54% recycled plastic) with double-shot capsule options that delivers a cafe-quality coffee experience with every cup. Pair it with the Aeroccino3 Milk Frother and any Aussie Dad can create his best flat-white at home – no barista required. Save up to $100 on selected Vertuo machines between August 2nd and September 26th.
For the Dad who likes to scrub up
Whether he's the kind of man who knows that skincare isn't just for the ladies, or he needs to be reminded of the fact, there's never been a better (read: easier) time to track down high-quality toiletries for men.
This year's go-to fragrance for those in the know is Bulgari's new Man Terrae Essence EDP ($173). Created for the brand by the widely sought-after perfumer Alberto Morillas, Terrae Essence is an earthy scent that'll keep him fresh without overdoing it. If he's short on time, products that work in the shower are a no-brainer. Grown Alchemist's Gentle Gel Facial Cleanser ($49) is an ideal shower partner and if he's pairing it with the Patricks FS1 Face Scrub ($90) a couple of days a week, he'll be scrubbing off dead skin, reducing ingrown hairs, keeping his pores clean in no time.
It's also 2021, meaning it's time he washed his face with more than a bar of soap. It's surprising how damaging a razor can be to a bloke's skin, so don't let him drop the ball just because he's stepped out of the shower. Sisley's Sisleyum for Men ($345) is a serum he can slap on that's been designed to protect a man's skin from razor burn, stress and pollution. It's the perfect after-shave, and it's filled with ingredients to combat the signs of ageing because, let's be real – if he says he's not bothered by ageing, he's lying.
---
---
Before he walks out the door each day this summer, remind him of the sunburnt country that he lives in and have him smear on a good quality SPF moisturiser to round out his routine. Hunter Lab's SPF 50+ Facial Sunscreen ($50) is lightweight, non-greasy and is water-resistant for two hours. Plus, nothing says "I appreciate you" like protecting someone from skin cancer and keeping them around as long as possible.
For the sartorially-challenged Dad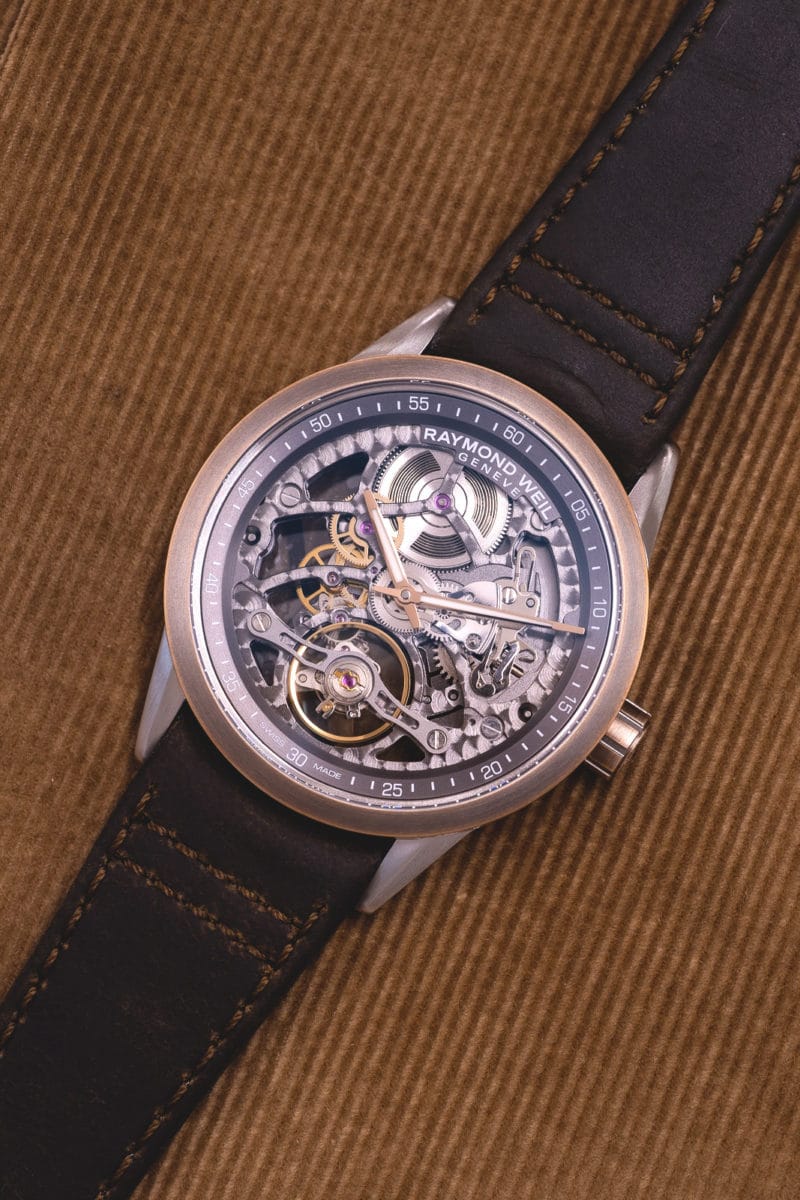 For the Dad that strived to lead in the nineties, there was only one brand to wear, RAYMOND WEIL. The brand's recent renaissance – led by their ultra contemporary RAYMOND WEIL's Freelancer Calibre RW1212 Skeleton ($4,795) – will have Dad lovingly recall his heyday, while bringing RAYMOND WEIL's pedigree to present day. Housed in a slim 42mm case, with bronze bezel and crown, and matching aged-leather strap, the Freelancer Calibre RW1212 Skeleton is as sophisticated as it is a statement, complementing Dad's confidence and style. Enthusiastic horologists will love its intricate, incredibly complex details; including the diamond-polished balance wheel and skeleton bridges worked precisely to offer improved visibility through the watch's open-worked dial. The RAYMOND WEIL freelancer Skeleton is also available in an all black finish.
Between lockdowns, Gen-Z fashion trends, AFL Player-designed swimwear, and a linen-saturated market, it's no wonder he's finding it hard to keep up with what's acceptable attire in this day and age. Rest assured, when in doubt – the classics will always prevail, and an absolute wardrobe staple for every man is a Rodd & Gunn Foresters Peak Sweat ($139). Made with 100% cotton, a classic heritage design with a collar that can take him from backyard cricket to a VIP box at the MCG, this is the jumper for the smart-casual Dad in your life. If his footwear is what's letting him down, a pair of REMY Sport Loafers ($375) are part suede penny loafer, part boat shoe, minus the Loro Piana price tag. These guys will go with practically anything in his wardrobe and are a guaranteed perfect fit.
If he's a little more of a casual Dad, a pair of oiled leather Boston Clog Birkenstocks ($215) has year-round appeal, maximum comfort, and they don't look like they'll be going out of style any time soon. For the Dad who's not afraid to get his pins out, but might just be toeing the line of inappropriate swimwear, let him channel his inner Ronaldo by ditching the speedos for a pair of Commas Classic Swim Shorts ($360). These local designers were the biggest hit at Australian Fashion Week earlier this year, and it's not hard to see why their classic short has only just come back into stock after a sell-out season. Get him (and yourself) a pair while you can.
For the gadget-loving dad
If only all dads were gadget-loving dads. With a never-ending stream of new technology, this category of Dad means you can usually swing blindly on Gizmodo and hit a home run, but wouldn't it be good to set him up with something that's hi-tech, cool, and useful with a decent lifespan?
Like an outdoor, weather-resistant television. Yeah, these bad boys exist, and they're bloody good pieces of kit. Samsung's 65″ The Terrace Outdoor 4K Smart TV ($3,999) will be your old man's new best friend this summer. Cricket, grand final weekend, you name it. The "direct full array" sustains total picture brilliance all day and all night because it's paired with intelligent anti-glare technology. If your Dad likes to entertain, look no further.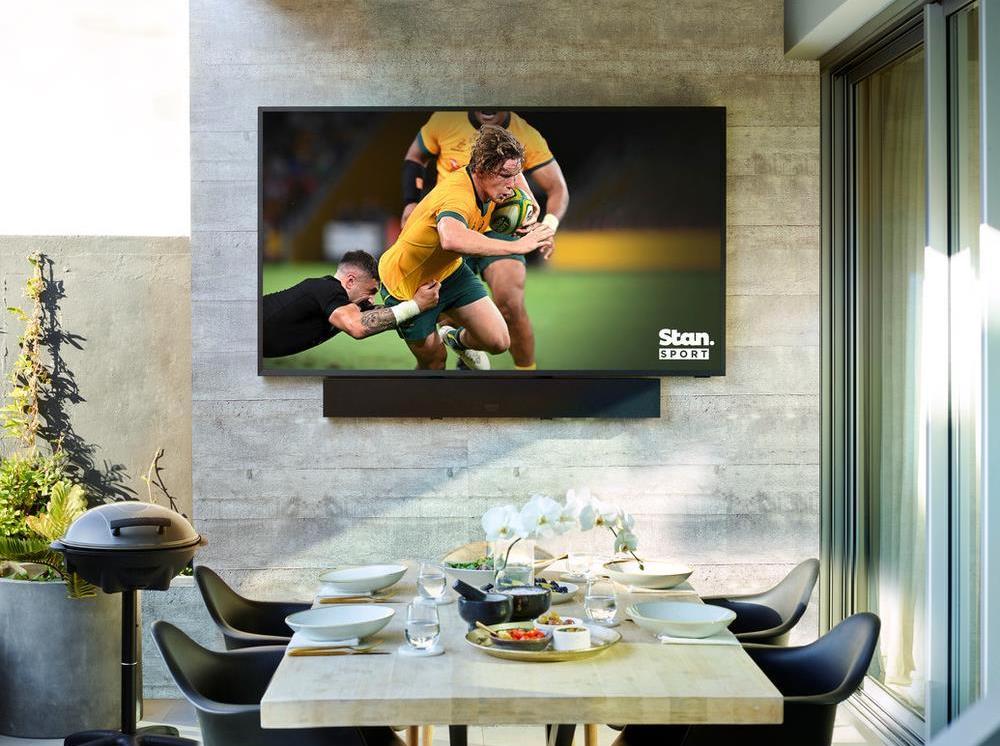 If he's more of a watch aficionado, the Tissot T Touch Connect Solar ($1,110) is basically a solar-powered swiss army knife for your wrist and is one of the most exciting watch releases we've seen this year. The T-Touch is the ideal time-teller (that also tells you everything else you need to know) for the tech-savvy Dad with a penchant for classic watch design. If he's the kind of man that likes to incorporate gadgets into the most mundane of daily routine, the Espresso Display ($529) is the world's thinnest portable touch-screen display that's compatible with his desktop, laptop and smartphone and will elevate his home-office setup to Silicon Valley status. Bonus – it's compatible with your gaming devices. A win-win for the whole family.
For the Dad who prefers to get outside
It's hard times for everyone in Australia right now, but for those who love to get out there and make the most of the outdoors, it's downright torturous. While we might not be able to venture too far, it doesn't mean you can't give the old boy something to get excited about for when the outdoors are once again bequeathed to him.
---
---
Taylor Made's P790 Black Iron ($297) is enough to get him up and about practising his swing in the backyard so that when he's ready to take on 18 holes, he'll be hitting balls with explosive distance and thanking you in the process. Whether he's out in the backyard, out on the course, or walking the streets, Blunt's Sport Umbrella ($199) is the kind of sports bag addition that he won't know how he ever lived without. Its 1.45m diameter will protect him from whatever weather is thrown at him – this is an umbrella with wind testing against a category one hurricane. As far as umbrellas go, this one is probably the top – at least you won't see them broken and stricking out of a garbage bin on a stormy day.
If the man of the house is a man of the sea, you don't need to splurge on something fun from Donald Takayama to get him psyched to paddle out. Sydney based LV Fins builds surfboard fins that will transform your (or his) board, and desired style, whatever the conditions, meaning he can switch them no matter his mood. We suggest introducing him to the brand via their Classic Raked Longboard Fin ($76).
If you've got a Dad who likes to hit the road but no longer needs the lycra get-up, consider the eBike that puts all other road bikes to shame. Delivering an effortless 504 watts of power (limited to Australia's local regulations of with a top speed of 25km/h), the n+ Mercedes-Benz EQ Formula E Team eBike ($4,620) is a bit of a splurge, but if it gets him out of the house for a few hours with its 60km of distance in the battery pack, you might be able to get Mum to chip in a few dollars too. Oh, he'll need a helmet too – something a younger sibling can no doubt handle. The new KASK Moebius ($190) is designed for urban commuting and built by the best in the business – the detachable peak is, well… peak Dad.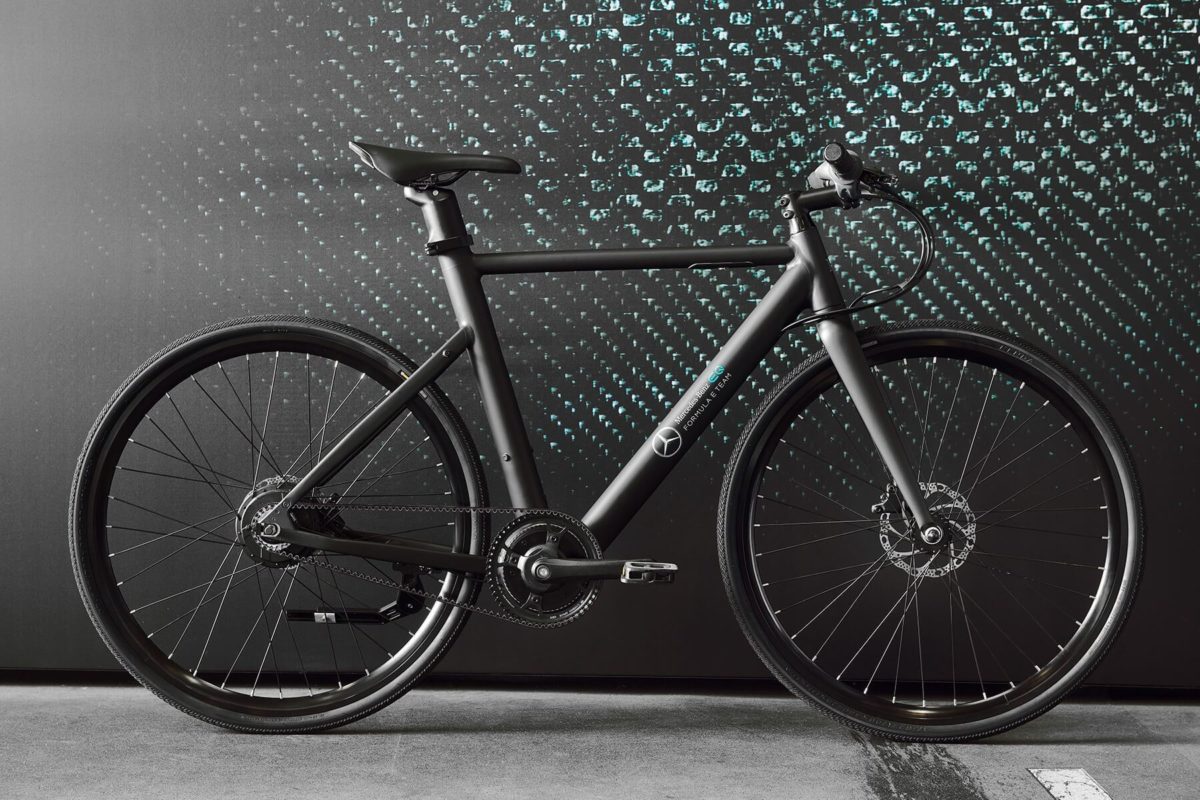 For the musically-inclined Dad
Dads love to kick their feet up and blast classic tunes after a few too many BBQ beers on Christmas Day. Get ahead of it this year with an entertainment unit from Sennheiser that'll take their TV listening game to the next level. Sennheiser's RS 175 ($499.95) is for the sonic aficionado that is loyal to an uncompromising professional-grade music setup. The ergonomic RS 175 package fits perfectly on his desk in the study or next to his stash of cigars in the lounge room. Compatible with both music and TV, the multi-purpose unit hosts a set of headphones as well as a transmitter and charging station. The innovative digital wireless technology ensures that signal transmission remains clear and accurate if you want to move through the house, and you can toggle both the bass and surround sound listening modes from the headphones themselves.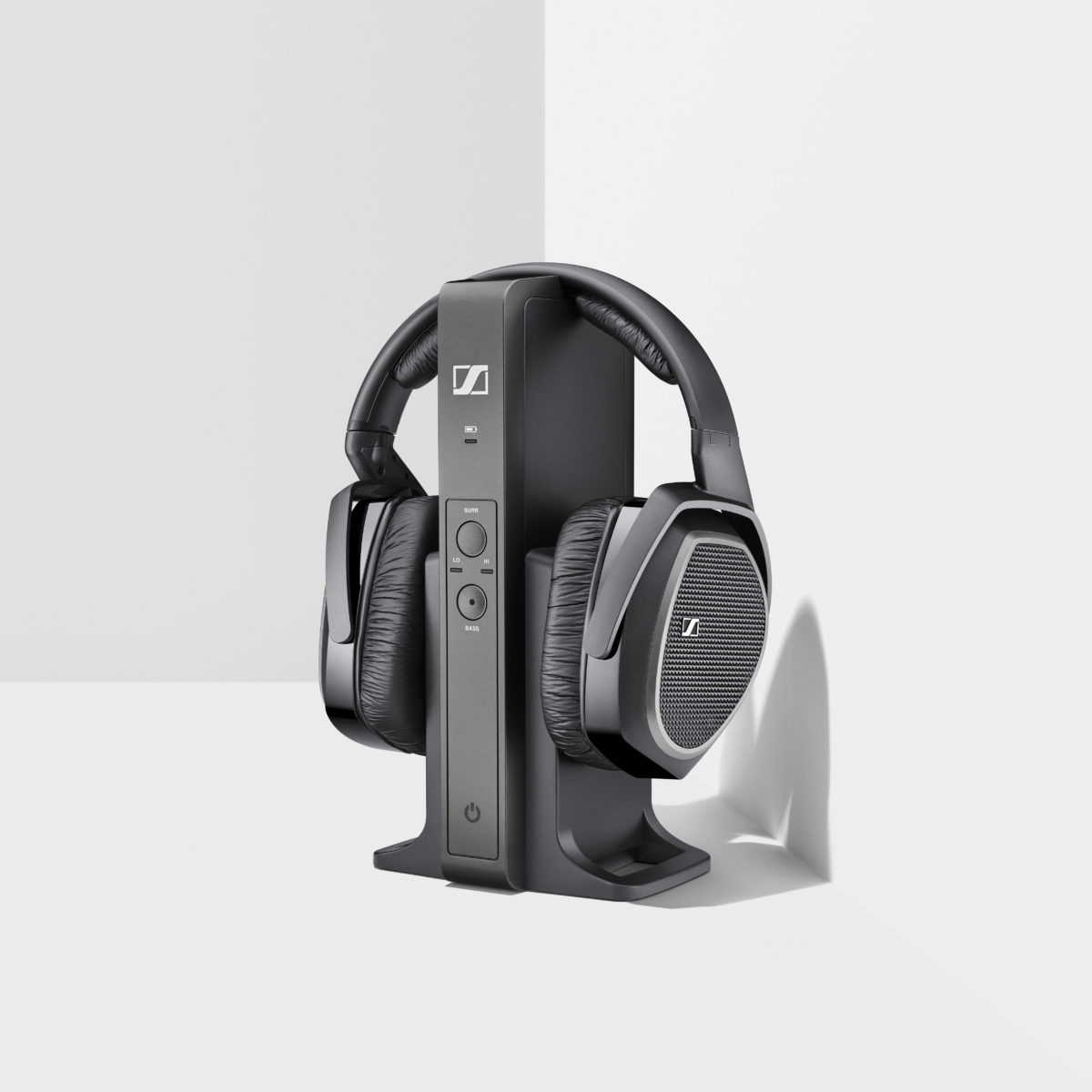 No matter the generation, every well-healed Dad loves a bit of John Mayer, and if he fancies himself a skilled guitarist, why not have both in one? The PRS Silver Sky electric guitar ($4,399) is an idealised version of a vintage single-coil guitar that is the result of a close collaboration between Grammy Award-winning musician John Mayer and Paul Reed Smith that'll look just as good in your old man's hands as it will displayed on the wall in the pool room.
To cap it all off, if your Dad is yet to bust out his vintage record collection, this Father's Day is the time. The Audio-Technica Belt Drive turntable ($549) didn't win "Turntable of the Year" in 2020 for no reason. It's fully manual, perfect for the man who still likes to take control of his music like the analogue days, allowing for a premium reproduction of high-fidelity audio from vinyl.
For the Dad who's impossible to buy for
The greatest challenge of all – pleasing the man who has it all. Well, does he really have it all? If he's a keen gardener, does he already have a SubPod ($299) – the in-ground compost system will allow him to compost up to 20kg of food waste a week, keep his garden free of rodents, and takes just 5 minutes of maintenance a week? We're betting he doesn't. If he's a history and geography buff, does he have The History of the World Map ($73) in his collection with the entirety of human history and its 140 custom side-by-side maps? Doubt it.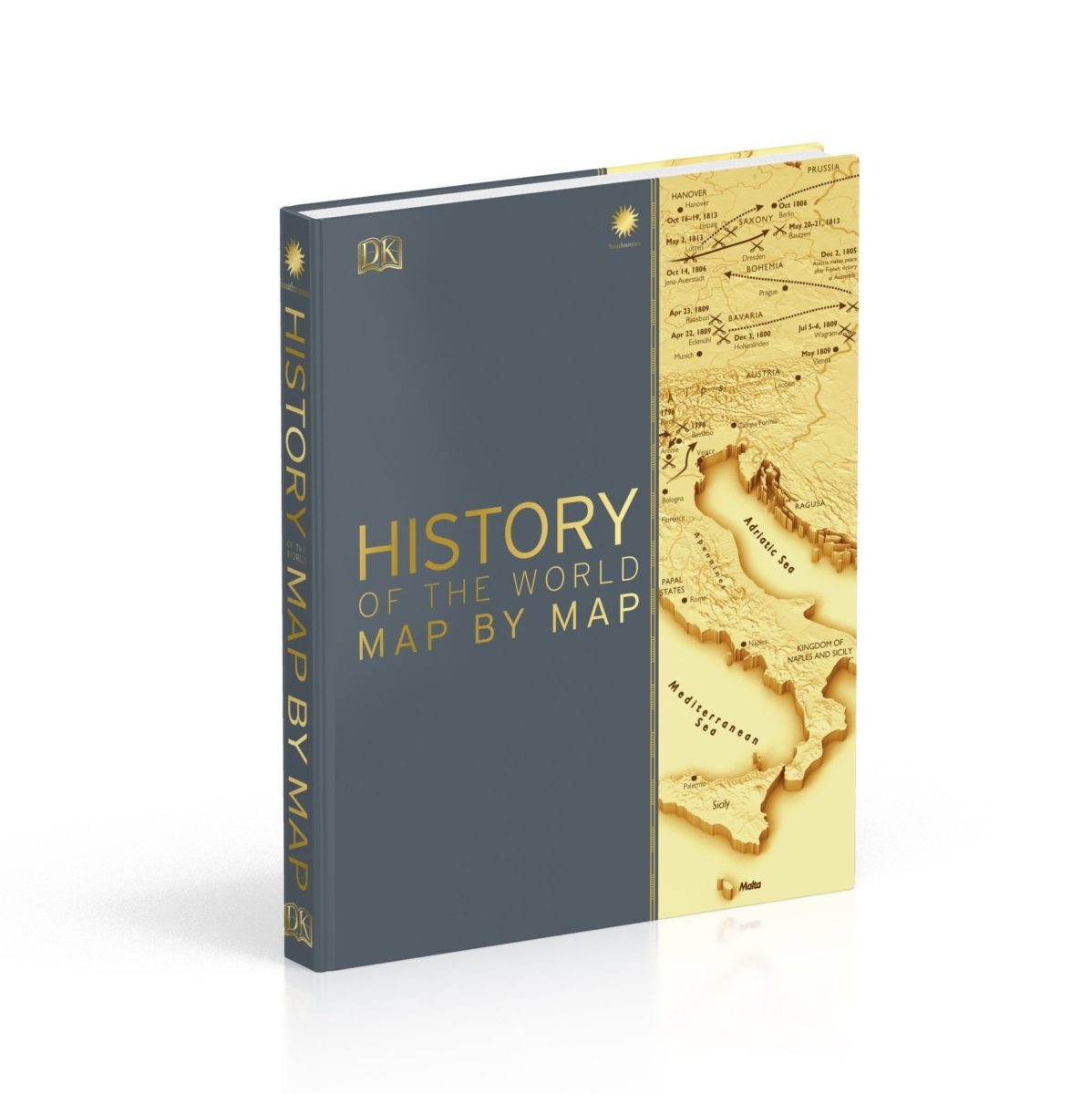 When he travels, does he pack his Leather Toiletry Bag ($270) that's hand-stitched by Santa Maria Novella's team of Florentine artisans? He can now. Does he know about one of the world's most sought-after fragrance houses Amouage and their latest scent 'Boundless' ($459), and how good he could smell if he wore it? He deserves to know. If he grills, the Le Creuset Cast Iron Deep Skillet 26cm ($350) can handle anything from pine mushrooms to porterhouse steaks – in the kitchen or on hot coals. Finally, if he doesn't mind a tinker, a Filson Tin Cloth Apron ($125) will let him focus on the task at hand, knowing that this durable, machine washable apron will keep his tools handy and his clothes clean.
---
---
And the easy wins
If he likes to read, The Premonition by Michael Lewis ($50) tells the true story of the maverick scientist who hunted down COVID-19. For something a little more enchanting but equally non-fictitious, Intoxicating by Max Allen ($33) takes a deep dive into the history of Australia's ten most iconic drinks. A Laguiole Corkscrew Wine Opener (200) is built to last and will make opening his cellared cork bottles an absolute pleasure to open, pour and drink.
If he's a man who loves to add condiments to everything, hit up Nonna's Tears for some small-batch artisanal pickles, sauces and marmalades ($20), or play it safe with Condimental's Passionfruit Hot Sauce ($14). While gyms are closed, cure his aches and pains (well, some of them) with Theragun's Wave Roller Vibration Therapy ($249). When all else fails, shout him a meal with a voucher from Providoor or order takeaway from his favourite restaurant. If he likes to be behind the scenes in the kitchen, set him up with an Atlas Masterclass ($64) for a few lessons in how to cook his favourite cuisine.
This guide features sponsored inclusions from Patron Tequila, Nespresso and Sennheiser. Thank you for supporting the brands who support Boss Hunting.