East Brisbane might not be the first suburb that comes to mind when prompted about Australia's best contemporary homes, with the likes of Vaucluse, Toorak, or Point Piper dominating headlines in recent years. However, 29 Laidlaw Parade, East Brisbane, is an exciting outlier from the booming market trends of Sydney and Melbourne, combining immaculate design and waterfront views into an enticing property.
For some tastes, 29 Laidlaw Parade, East Brisbane, will be too contemporary in its aesthetic, with stark black brick dominating the immediate visual impression of the home. But once inside, you come to understand the intimidating exterior makes way for a much more considered and thoughtfully designed interior, rich with detail and gentle curves that contrast the conservative facade.
Located on a bend in the mighty Brisbane River, the property exudes considered calm, with five bedrooms, six bathrooms, and space for a quartet of vehicles within its expansive 597m² block size. Views of the river make way for equally spectacular sights of the city, which is just four kilometres away from the front gate.
---
---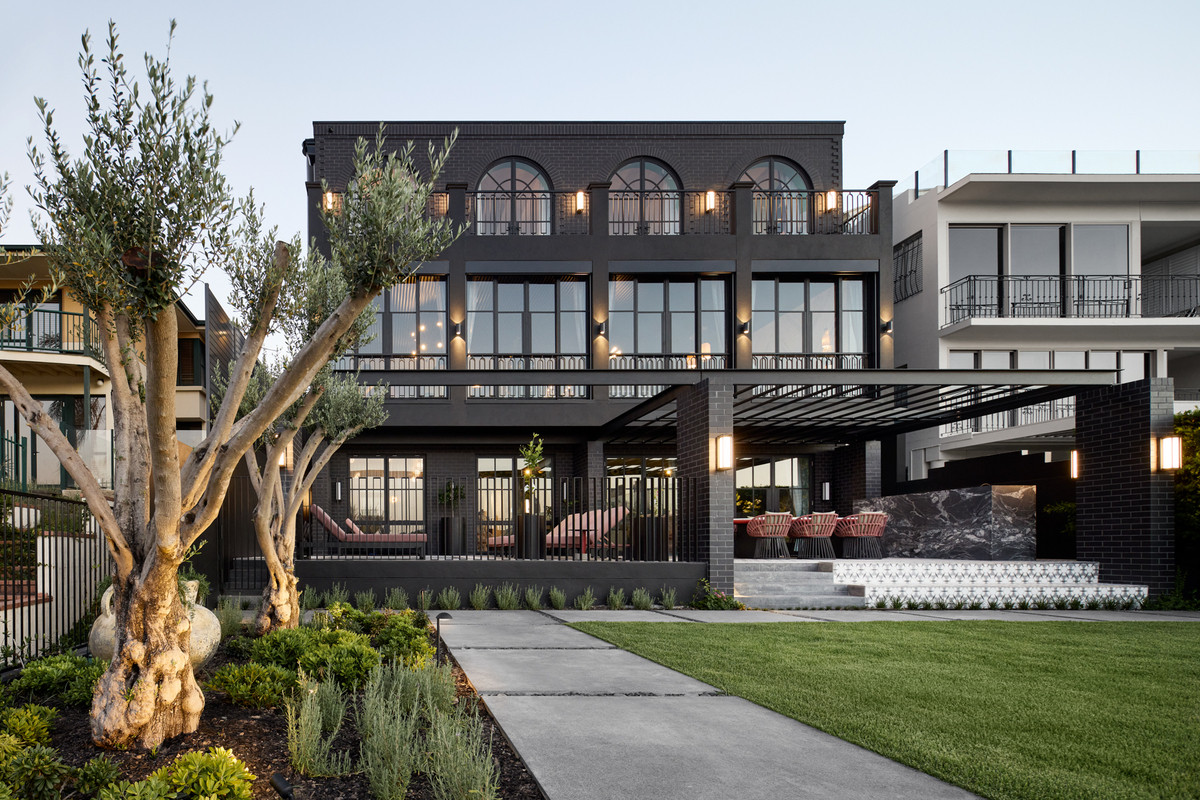 RELATED: On The Market: This $22 Million Toorak Mansion Oozing With Old-World Charm
Spanning three different levels, the interior was designed by the world-renowned Greg Natale, an interior designer with a penchant for Deco-inspired shapes and high-contrast colour palettes. There's a European sensibility to the home, although not in a stuffy or old-world way, instead, injecting a cosmopolitan aspect that brings together design elements from around the world.
On the ground floor, you'll find a large open-plan dining and living area, leading to a kitchen that boasts a butler's pantry, breakfast bar, and high-end German appliances. Wallpaper by De Gournay brings the living space to life with an Italian-mined Paonazetto marble fireplace serving as a focal point for the room.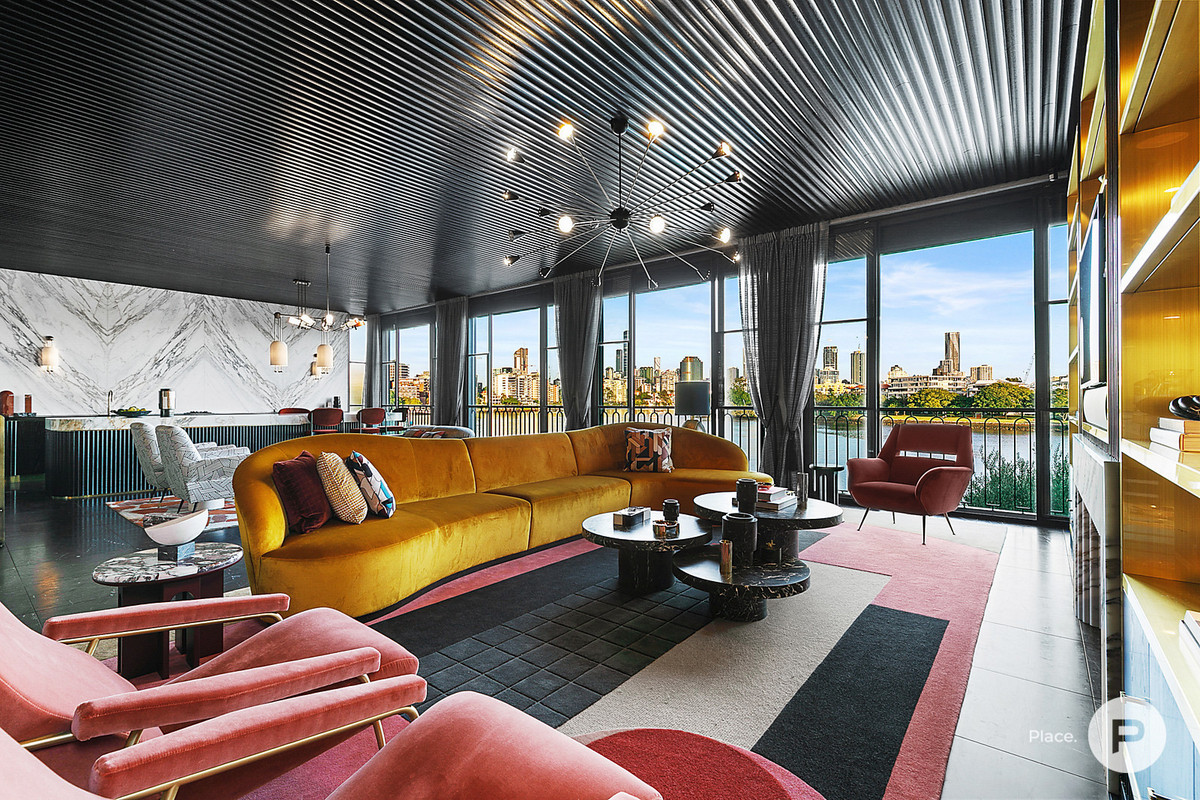 The ground level is the middle level of the home, with a stunning concrete staircase connecting all three levels together. Follow the stairs down to the lower level, and you'll find the sizable garden complemented by an in-ground swimming pool. Alongside the pools is an alfresco dining area, while inside on the lower level, there's an impressively sized home theatre, spa, guest bedroom, as well as a modest gym area. Down a flight of stairs from the back of the garden, the marina berth sits on the river, which is large enough for a 15-metre boat.
Heading back inside and following the curved staircase up to the upper level, you'll find the master bedroom complete with an ensuite, enormous walk-in robe, plus an additional fireplace. The master bedroom features Gucci wallpaper for a further touch of Italian flair, while the rest of the upper level includes three additional bedrooms, one of which enjoys a balcony.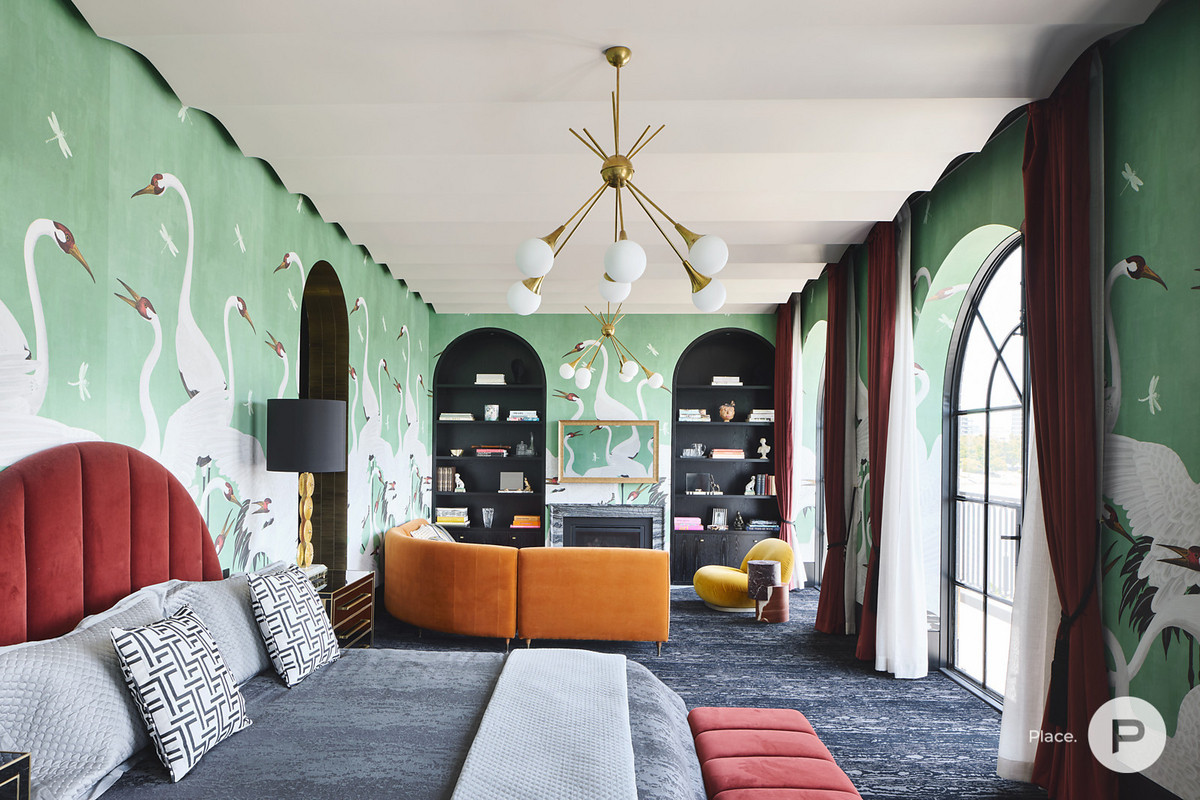 With facilities and finishings that remind of, but exceed even the most premium of boutique hotels, 29 Laidlaw Parade, East Brisbane, was a home built for entertaining in style. Dripping with brass furnishings and offering more stonemasonry details than most places of worship, it's the home of an individual unafraid to show a little character.
The property is to be sold at auction by Place Estate Agents on April 12th (tonight). While a specific reserve was unable to be advertised, the agency indicated an expected range of at least $10-$12 million.
---
---