Ah, Paris. The City of Light. A mixture of static beauty and restless chaos, which makes it one of the most charming cities in Europe, if not the world. There's a new penthouse for sale on Avenue George V in the 8th District of Paris, which will give you every aspect of the French capital you could possibly ask for… provided you're willing to part ways with US$13 million (AU$18.3 million) for the pleasure.
If you decide you're willing to commit to a slice of French paradise, you'll be the proud new owner of a two-storey penthouse in one of the most desirable parts of town. Within the prestigious 8th arrondissement, right beside the new Bulgari Hotel, you would be just walking distance from the Champs-Élysées and the Seine, as well as waking up to views of the Eiffel Tower through a set of iconically angled Parisian windows.
For this, you have designer Stéphanie Coutas to thank. Her reputation proceeds her, as one of the most sought after designers on the planet, Coutas has had furnishing collaborations with Promemoria as well as Baccarat. In the George V penthouse, however, all of the Paris furnishings, rugs, lighting and accessories are made-to-measure and have been incorporated into the overall price.
---
---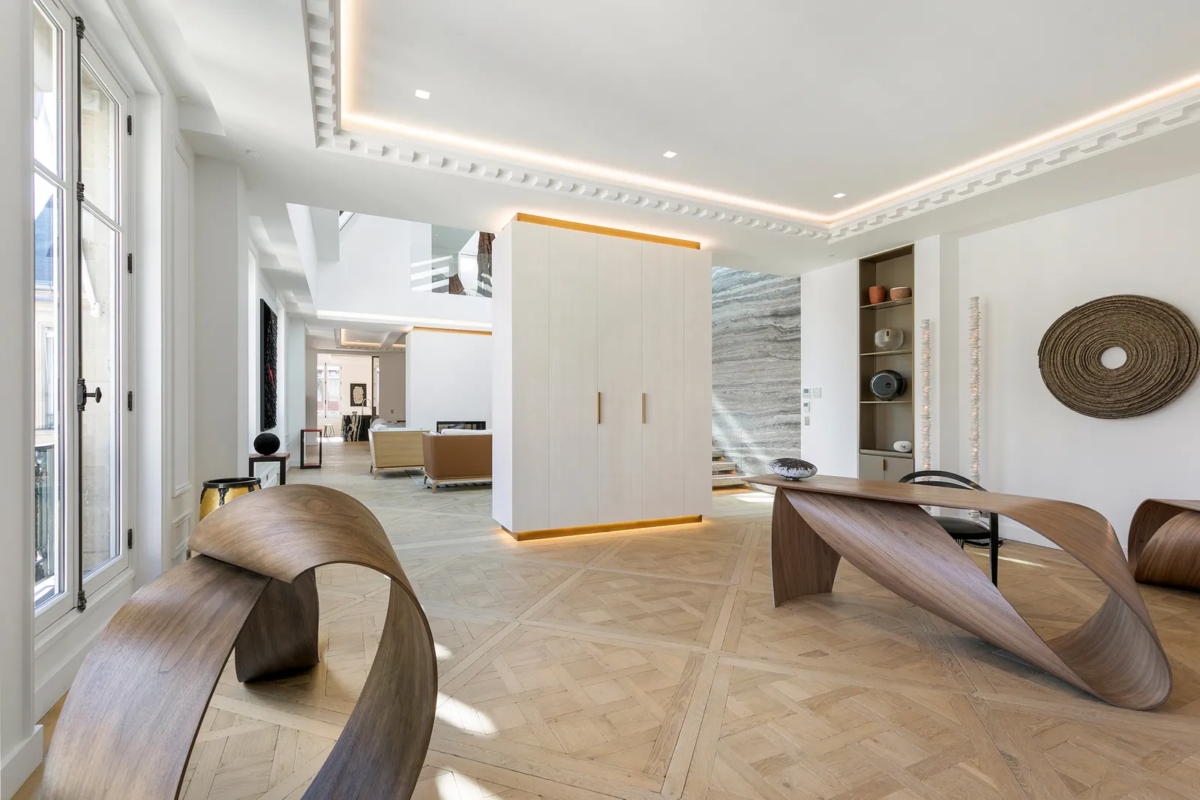 RELATED: Got A Spare $107 Million? This Penthouse Might Be For You
The penthouse is packed with the sort of special-purpose rooms that quickly become essential when living in a city of such culture. You'll never be able to understand how you once were able to live a life without a personal library, wine cellar, sauna, and hammam.
If you decide you want to try your hand at mastering French cuisine, the kitchen boasts appliances from the folks at Miele and Liebherr, as well as a massive island bench crafted of black-horse granite. When that inevitably goes south, there is always the option of the Michelin-star Le Cinq at the Four Seasons just down the avenue or to the Bulgari's Italian-centered Ristorante Niko Romito right next door.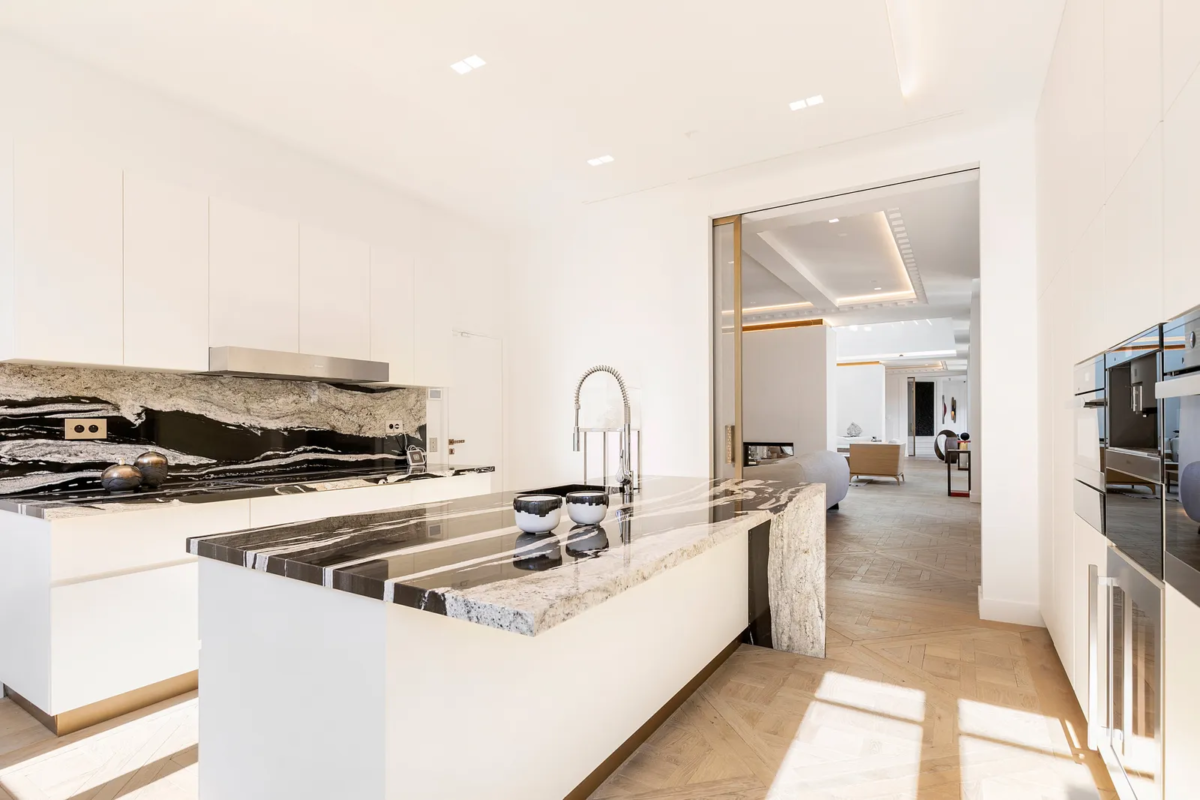 The entrance to the home contains a floating staircase against a floor-to-ceiling marble slab. Complete with Porter Silver marble floors, the foyer leads on to a vast open-plan living and dining area, with Versailles parquet-wood flooring. Access to all of this is granted via a pair of elevators (which, unfortunately, you will need to share with the other ten apartments), seamlessly integrated into the 19th-century building.
The penthouse is completely wired with alarm and sound systems that are all state-of-the-art, the climate control you'd expect and a trio of parking spaces for your cars. If you know Paris, especially in the 8th District, you'll know just how valuable this penthouse car space is.