Aptly codenamed the 'Wayne Residence', this house on Landale Road in Toorak is the closest thing you'll get to living like Batman without moving to Gotham City. Architecture firm Molecule, who designed the subterranean masterpiece, has done a fine job in bringing a bit of Batman cool to the leafy streets of 3142.
While the whole property is stunning, the piece de resistance is undoubtedly the incredibly cool underground garage, which is accessed from a door that opens up out of the tennis court and reveals a pretty stunning car collection (we count an SLS, DBS, and Gran Turismo) in bays individually lit by LED's, with a granite floor and panel lighting covering the roof.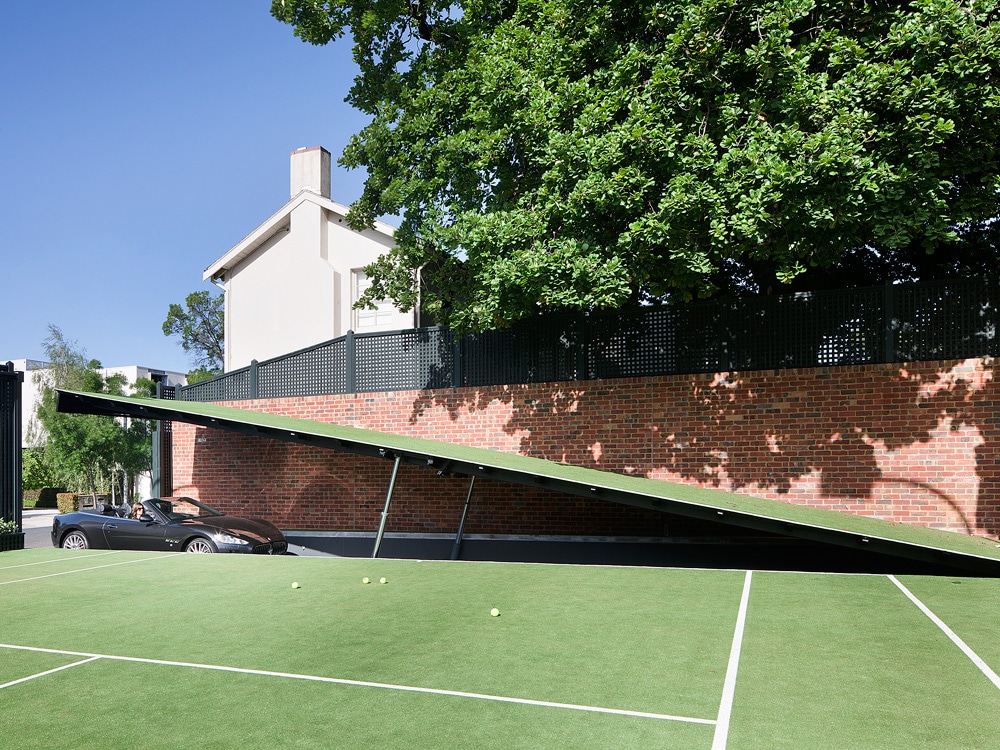 Some research has revealed that the property is owned by pharmaceuticals boss Dennis Bastas who bought the house in 2012 for $17,000,000 and has no doubt spent a whole lot more on creating what might just be Melbourne's nicest home.
---
---