You certainly won't come across its listing on Domain, but the famed Boomerang house in Sydney's Elizabeth Bay has returned to the market all the same with an eye-watering $80 million asking price.

The opulent Spanish mission-style trophy home previously featured in Mission: Impossible II has long maintained a reputation of being among the country's finest, immortalised in history as the first Sydney residence to exceed the million-dollar threshold back in 1978; when ownership was transferred from the Hayson family to oil recycler Peter Burnett and wife Astrid for $1.25 million.
As you can imagine, since those halycon days of being able to acquire the country's finest for low six-figures – and well beyond the days when a music publisher like Frank Albert could construct such a lavish estate for just £60,000 (1926) – the price tag attached to Boomerang has only snowballed.

Throughout the 20th century, it changed hands from the Burnetts to entrepreneur Peter Fox for $2.4 million (1981), bookmaker Mark Read for $2.8 million (1982), then to investor Warren Aderson for $5.1 million (1985), and Nati & Miki Stoliar for $6.6 million (1996). In 2002, it became Sydney's most expensive house sale after it was sold by hedge fund manager Duncan Mount and his wife Sally to the late art collector/cleaning contractor John Schaeffer for $20.7 million.
RELATED: Why Did This Sydney Home With No View Sell For $45 Million?
---
---
Schaeffer, in turn, would offload this heritage-listed beauty to Toorak-based billionaire trucking magnate Lindsay Fox for $21 million a few short years later circa 2005. The latter has held the property in his daughter Katrina's name up until now.
Precisely what does Boomerang offer its next owner aside from pedigree, monstrous appreciation of value, and oodles of vintage Hollywood charm? Here are just some of the most notable aspects you can expect:
25 rooms (three storeys; 4,233 square metres)
Three main bedrooms + servant's bedroom w/ "ensuites elaborately tiled with gold, iridescent blue, green, or plain white tile… inbuilt wardrobes, painted cabinetry"
Guest house converted from garage/mechanics area/butler's quarters
Six bathrooms
Four kitchens
Formal dining area
Grand sitting room
Grand foyer
Two internal staircases
Private cinema modelled after the State Theatre
Pool
Immaculate lawn & garden
Waterfront views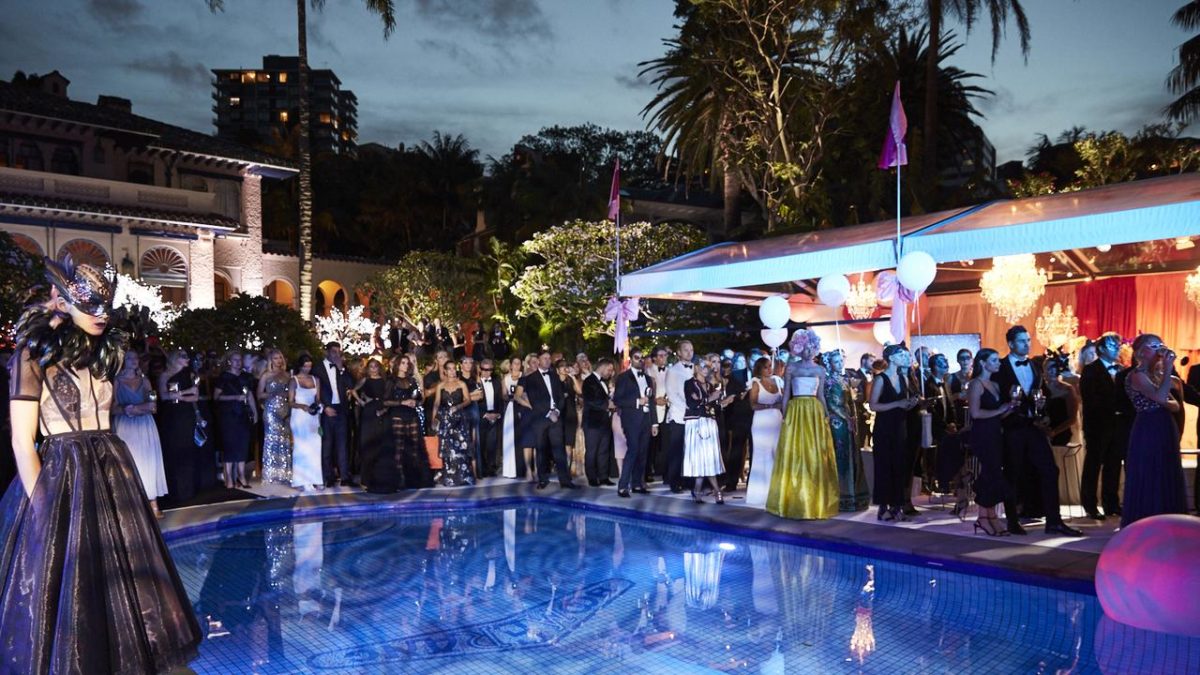 "The Sell only became aware of [Boomerang's] listing after estate agent Brad Pillinger was spotted showing an unidentified potential buyer through the property," writes Jonathan Chancellor of The Daily Telegraph.
"Any sale will become 2021's top price, which sits at around $45 million for two homes. There's been the 1920s Rose Bay harbourfront Villa Florida sale by stockbroker Brent Potts – rumoured to have been bought by insurance broker Jim Angelis."
"And also the sale of Rosemont – the heritage Woollahra home by the Burrell family to Andrew Griffin, who heads the property financier Balmain Group."
Check out the Boomerang house located at Billyard Avenue in Elizabeth Bay, Sydney below.