Ever wondered what would happen if you were to hypothetically order a multi-million-dollar French estate from wish.com? Wonder no longer, curious readers. Because Chateau Artisan actually exists.
Conceptualised by renowned architect Charles Sieger and completed all the way back in 2007, you'll find this Jurassic Park-ian feat of engineering and design at 25791 SW 167th Ave, Homestead in Florida (go figure). And it's incredibly reminiscent of China's "Sky City" – otherwise known as "Tianducheng" – placed on the outskirts of Hangzhou.
With a foundation carved into the coral rock, Chateau Artisan stands on a 14-acres parcel of the quiet Redlands. This 20,000-square-foot residence offers three levels, eight bedrooms, 12 bathrooms, an attached six-car garage, plus a whole lot of faux European charm. Elaborate garden, walkway, fountains, moat… the whole shebang.
---
---
RELATED: On The Market – This $45 Million Gold Coast Mansion Is A Goddamn Monstrosity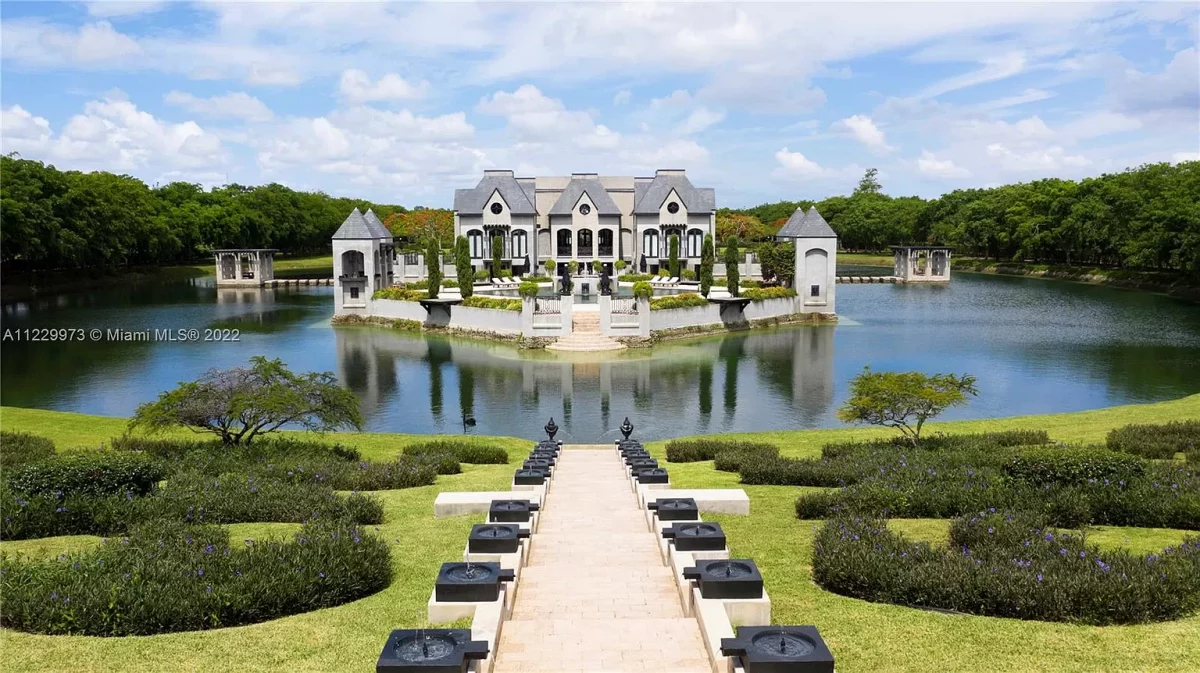 "Built to resemble a modern French Château, the home sits on a freshwater lake amid manicured gardens, an intricate maze, and adorning features," describes the official listing posted by EXP Realty.
"You can see the stars in all their splendour in total privacy, security, magic, and romance."
"This unique home is for the owner who sees it as an irreplaceable masterpiece."
The same way your lady's bootleg Louis Vuitton bag is "irreplaceable" until the next shipment arrives from Guangzhou this month, I suppose.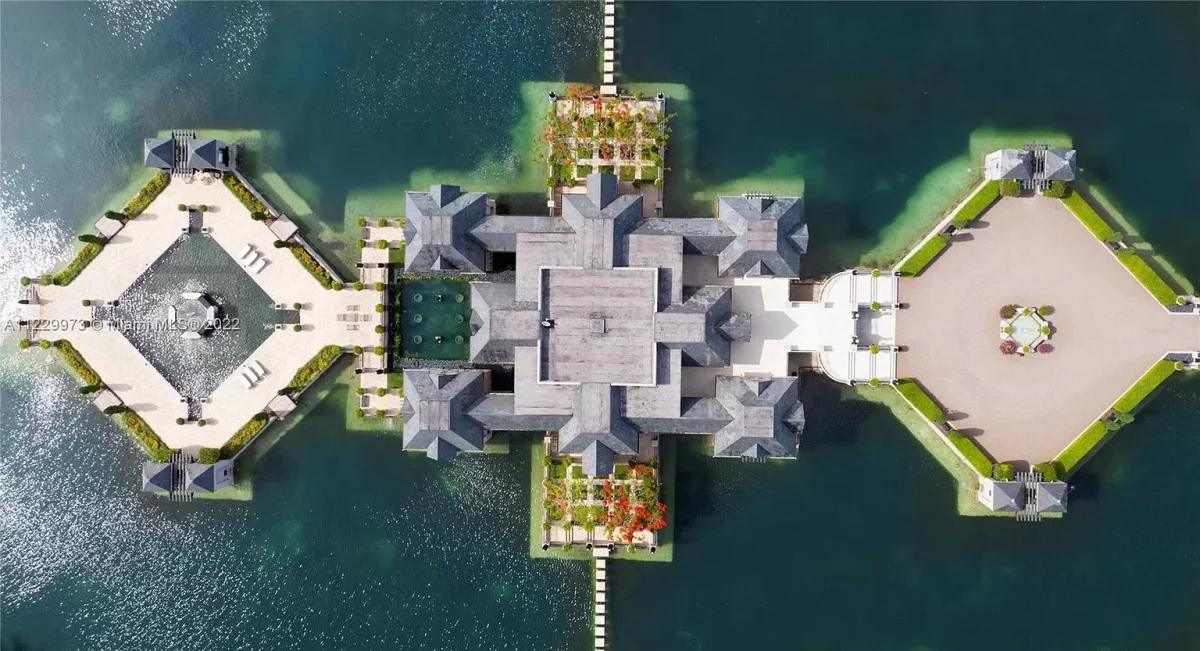 Here's every other notable feature of Charles Sieger's Chateau Artisan:
Ornate double stair foyer
Ornate main room which opens to "lovingly decorated living areas"
Formal dining room
Wet bar
Chef's kitchen (complete with top-end appliances)
Music room
Media room
Multiple fireplaces
"Superyacht-like" bedrooms for children
Separate guest/in-law quarters
Library
Office
Private pool (heated) + spa
BBQ facilities
Chateau Artisan at 25791 SW 167th Ave, Homestead (Florida) is now available to purchase with an asking price of US$19.7 million / AU$28.2 million. The property is currently being handled by Carlos Justo of EXP Realty.
---
---
Find out more below.