At just 27-years-old, NFL superstar Dak Prescott ranked 4th on Forbes' list of highest-paid athletes for 2021, affording him creature comforts like a sprawling Texas mansion. The Dallas Cowboys quarterback stands above all of his colleagues in this regard, raking in a reported US$107.5 million / AU$271.8 million – US$97.5 million / AU$134.2 million coming from the team alone.
In March of this year, Prescott signed a four-year US$160 million / AU$220 million contract extension with the Cowboys, which included a US$66 million / AU$91 million signing bonus. This occurred after months of negotiations with the organisation and fans speculating on whether he'd be returning to the team. When Prescott's girlfriend posted this picture of the two of them on his balcony – with the new personal practice field in the backdrop – Cowboys fans slept a little easier knowing a return was on the cards.
The Dak Prescott mansion is 9,016 square feet and offers five bedrooms, seven bathrooms, as well as an accompanying guest house. The home is, by all accounts, a sports fan's wet dream. Complete with a football field, golf course, game bar, and sports simulator, Prescott's house would undoubtedly host the absolute best Super Bowl watch parties should the Cowboys continue to be absent from the Big Game.
RELATED: Johnny Depp's Bucolic French Village Hits The Market For $75 Million
Prescott purchased this home in 2019 for an alleged sum of around US$3.3 million / AU$4.5 million. For reference, the average home in Prescott's locale of Prosper, Texas typically goes for around US$645,000 / AU$887,700. Though granted, they're almost certainly not packing the same amount of mass acreage as his.
When looking for a house back in 2019, the vast backyard was actually the biggest deciding factor in Prescott's purchase. As previously mentioned, the seven-acre backyard contains 45-yard personal football field built by Hellas construction, the "same company the Cowboys used to install their fields at AT&T Stadium and The Star," according to ESPN. This addition is said to have set the man back somewhere between US$640,000 / AU$880,000 to US$2 million / AU$2.75 million.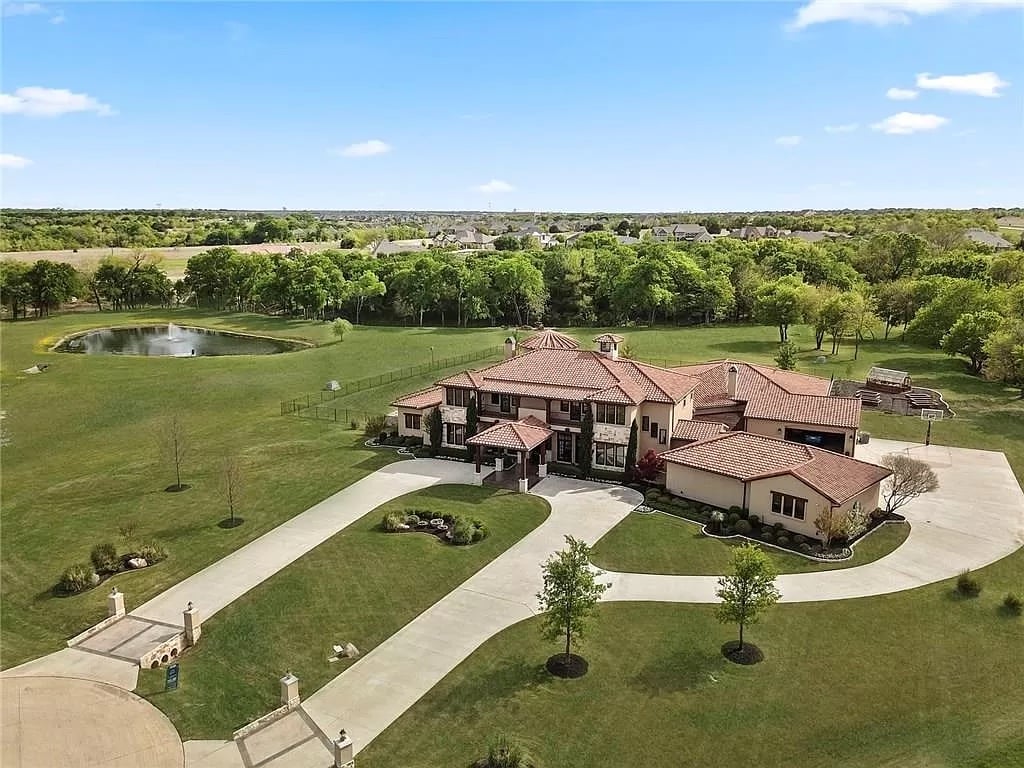 The field itself features a personalised D4K logo, with his jersey number substituting the "A" in his first name, and the word "faith" sprawled across the end zone. The letter "A" in faith is replaced with a silhouette of Prescott pointing towards the sky in a tribute to his late mother, Peggy.
This impressive backyard is also the destination for the pool area which includes a spa, several covered patios, a grill station, and a fire pit. Prescott is currently developing a putting green to tie the whole arrangement together and is said to currently navigate this vast landscape on his collection of ATVs, which he presumably finds room to store in the house's six-car garage.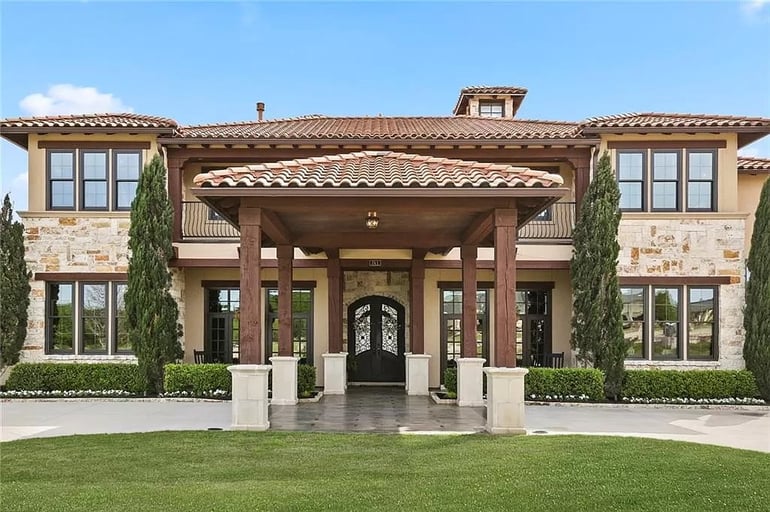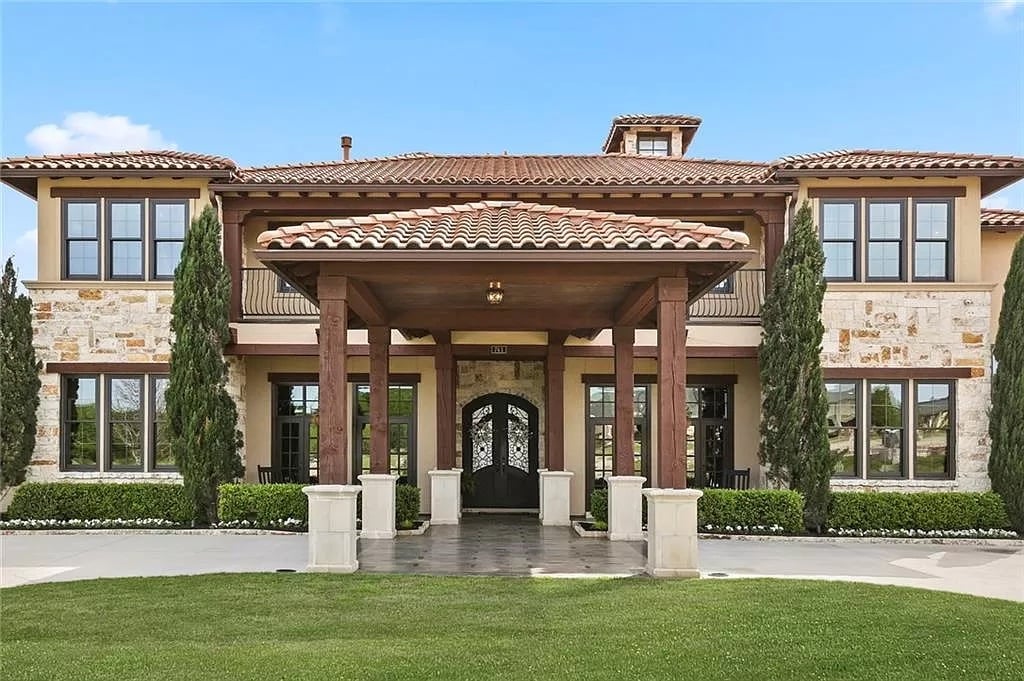 The parts of the house that are actually indoors are said to be quite impressive. Up a winding set of stairs found in an elegant entranceway, you will find the office of a man who is likely using it to watch football highlights a majority of the time. Nearby, Prescott's living room showcases vaulted ceilings, a beautiful fireplace, and wooden built-ins.
Then there's Prescott's massive kitchen, where his personal chef likely makes good use out of the multiple granite-topped islands and huge pantry it has to offer. Here you'll find an inset bar faucet, stainless steel appliances, and two large refrigerators, presumably a necessity for feeding this 104kg beast of an athlete.
The master bedroom of the mansion is sure to provide Prescott with the necessary comfort to recover from the intense physical demands of NFL. Complete with vaulted ceilings and its own fireplace, the room leads to its own walk-in closet door on the left. The master bathroom is no joke either. Here you can find a jetted tub and steam shower, leading on to a personal exercise room.
RELATED: NFL Quarterback Aaron Rodgers Is Receiving His First NBA Championship Ring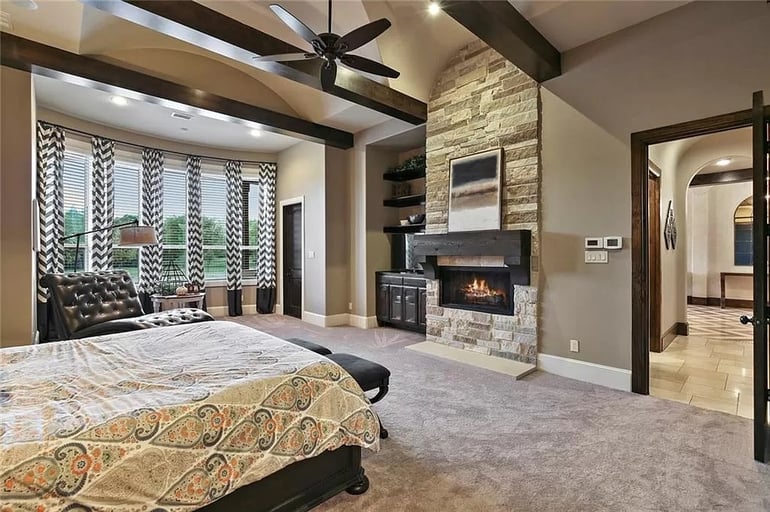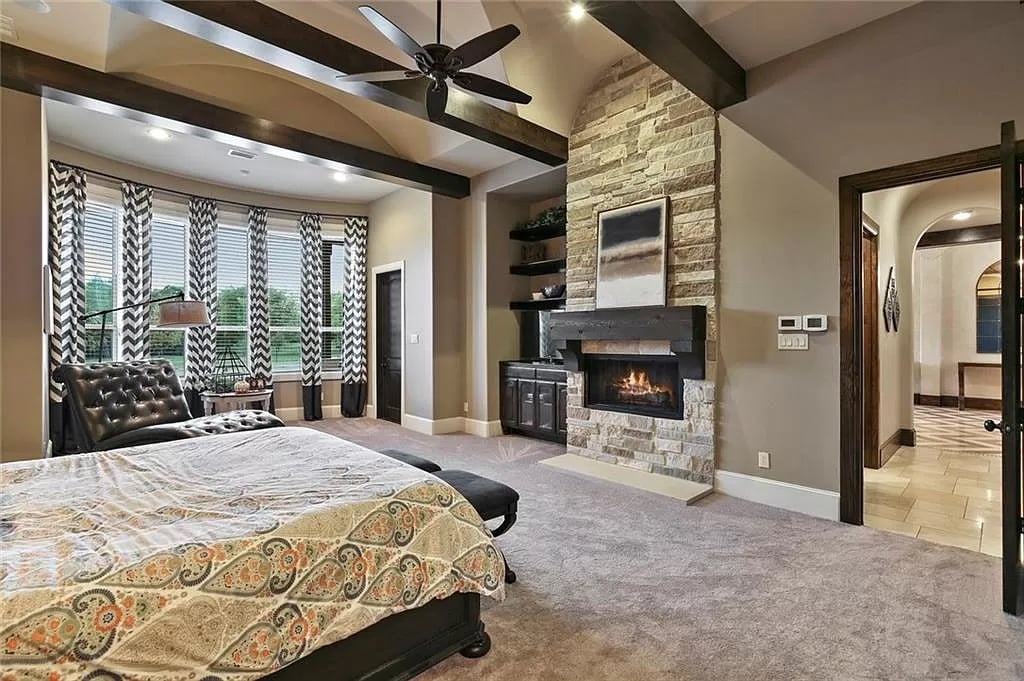 The Dak Prescott mansion also features a sports bar on its second floor which contains a projection screen for NFL games and a nearby bar stocked for all the Cowboys to celebrate with. There's even a game room covered in sports memorabilia, with a billiards table and what can safely be assumed to be most of Texas' supply of flat-screen televisions.
This house is a far cry from the bloke's days of living in a trailer park in Louisiana. Zillow estimates the Dak Prescott mansion is worth over US$4.2 million / AU$5.8 million, a figure based purely on the known outdoor renovations alone. The man has reached the kind of legendary status of being namedropped in a Post Malone song… now all that's left for him is that coveted Super Bowl ring.