After three years on the market, Enchanted Hill has been snapped up by former Google CEO Eric Schmidt for a casual US$65 million / AU$90 million. While the eight-figure sum represents more money than most of us ordinary folk will ever see in a lifetime – or across multiple lifetimes, for that matter – it's practically nothing more than a drop in the ocean for the Alphabet Group veteran, who currently boasts an impressive US$23 billion / AU$32 billion net worth. Although Schmidt is hardly the first cashed-up tech executive this 120-acre property has attracted over the years.
Prior to the deal closing in late December of 2021, this undeveloped stretch of primo Beverly Hills real estate was owned by the late Microsoft Co-Founder and noted philanthropist, Paul Allen, who purchased Enchanted Hill for US$20 million / AU$27.7 million back in 1997. At this stage, it still hosted a 20-room mansion designed by the legendary Wallace Neff, initially built in the 1920s for screenwriter Frances Marion and her movie star husband Fred Thompson ("one of Hollywood's most powerful and admired couples").
Clearly, it wasn't to Allen's taste, who bulldozered the historic Marion residence, restructuring the grounds with plans to construct his very own private compound. That was until his untimely death at the hands of cancer. Side note: you know you're rich when headlines are still reporting the liquidation of your assets close to half a decade after you've passed away. But I digress…
---
---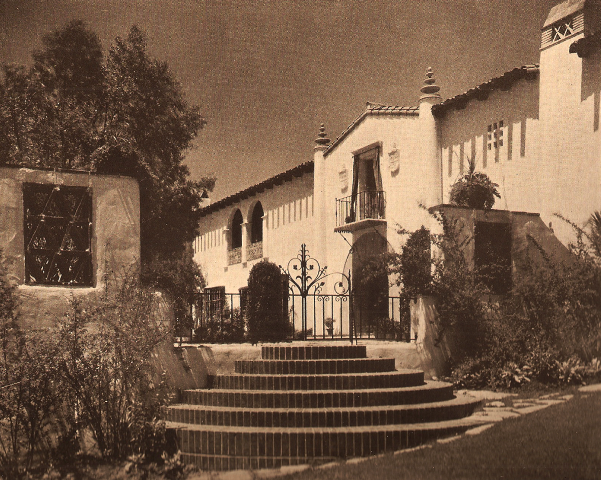 RELATED: Jeff Bezos Snaps Up California's Most Expensive House In History
Enchanted Hill would list for an even heftier US$150 million / AU$207.9 million shortly after Allen departed, eventually fielding a US$90 million / AU$124.8 million bid from Amazon's Jeff Bezos, who covertly reached out via an umbrella company circa 2020. Months after the fact, however, reports indicated the deal had "fallen through" for unspecified reasons.
Perhaps it was due to the US$165 million / AU$228.7 million David Geffen estate old JB snapped up that same year (and in the same hood, no less). Because let's face it, you're saving yourself a major headache picking some place that's already formed as opposed to starting from scratch with a blank slate. And given what we know about the splendid Georgian-style pad formerly owned by film mogul Jack Warner where Bezos now resides, we're inclined to believe it was the right move.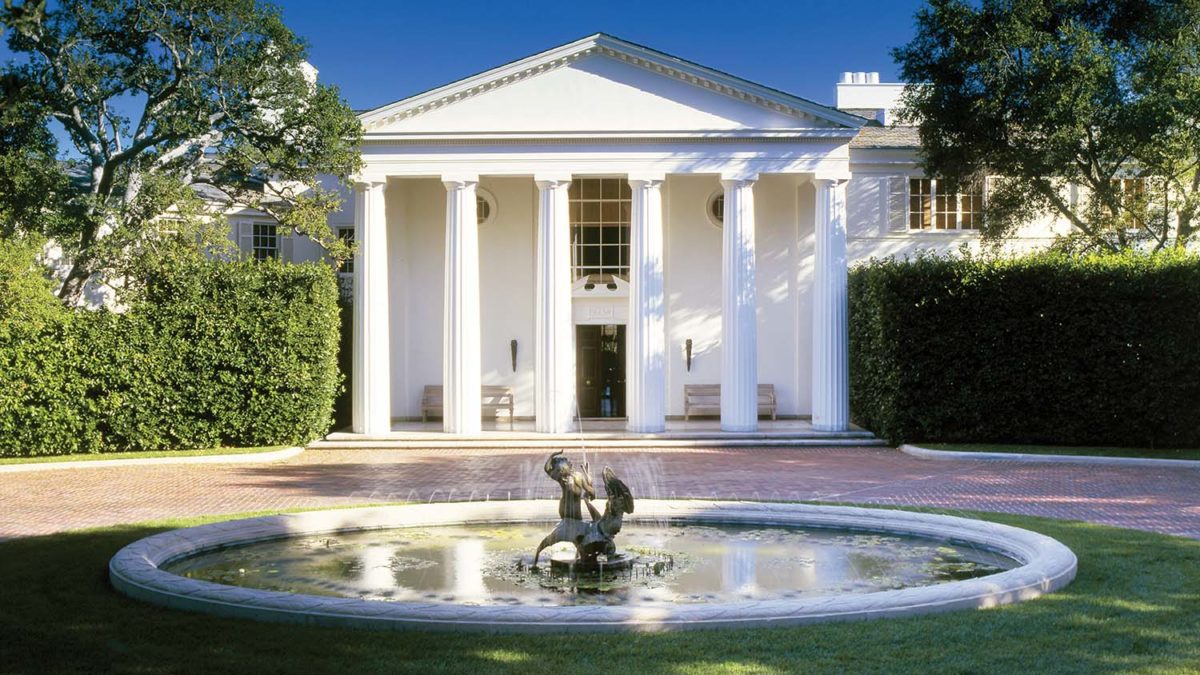 So why exactly do billionaires want to whip out their chequebook at the very mention of Enchanted Hill? Essentially, it comes down to a lethal combination of a blue-chip area – Beverly Hills – the potential provided by its sheer scale and unparalleled vantage point, as well as the storied history outlined above. Suffice it to say, if you can afford to secure the mountaintop found at 2001 Benedict Canyon Dr, you can definitely afford to solicit a sweeping transformation that'll be talked about for decades, if not centuries, to come.
"With access points at each end of the property, Enchanted Hill affords limitless possibilities to create a unique compound," explains the official listing site.
RELATED: Nobody Wanted This $690 Million Mansion, Now The Bank Is Selling It In A No-Reserve Auction
"Build the main residence at the top of the hill and utilise the four additional estate sites for multiple guest houses, state-of-the-art fitness & wellness centre + spa, entertainment complex, sports arena, world-class equestrian facilities, or vineyard and winery. A perfect combination of prime location, ultimate privacy, massive acreage and flat pads."
---
---
"Just a few minutes from the Beverly Hills Hotel and Rodeo Drive, you enter through the main security gates, gradually ascending a mile-long drive past four flat lots situated privately at various sites along the way and finally arriving at the four-acre main estate site."
"Each lot is uniquely positioned to take advantage of city, ocean, sweeping mountain or canyon views in the most private and tranquil setting imaginable."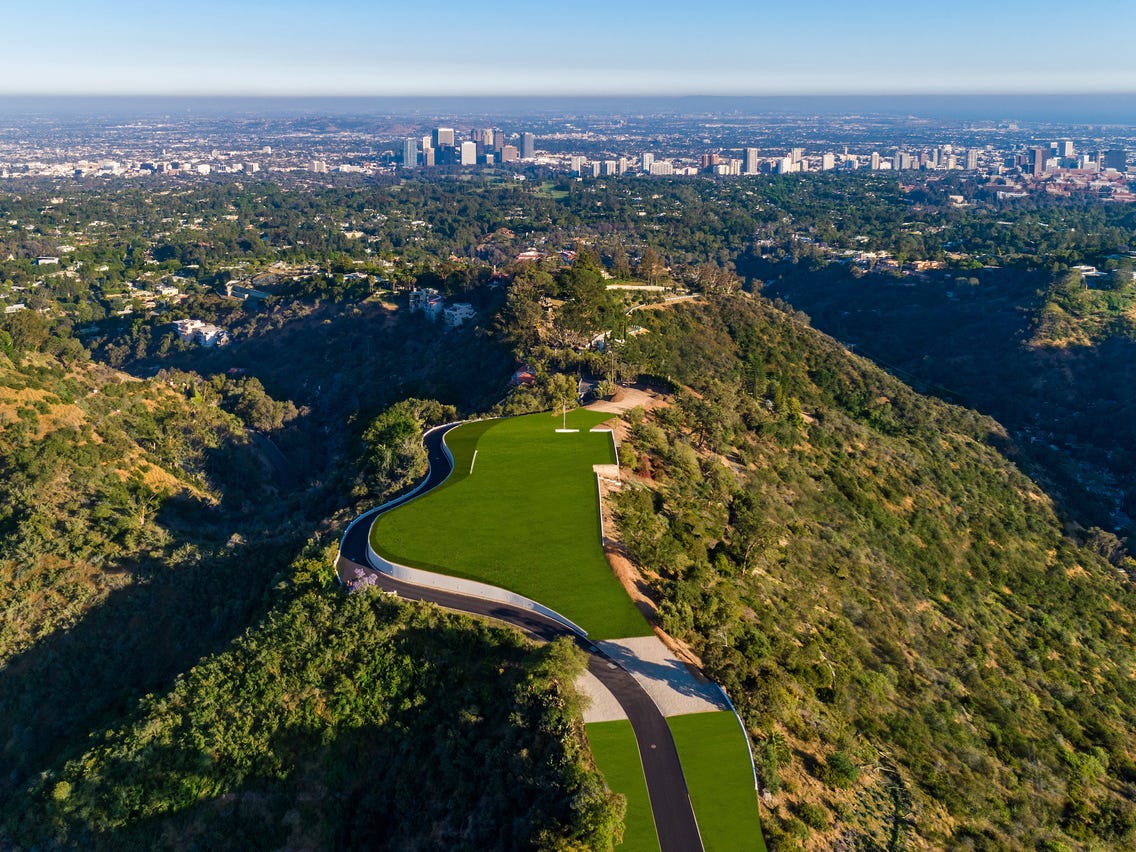 "Ideal for an individual seeking the ultimate in privacy and security or the creation of a family compound with five building sites."
As you will have probably gathered, this is easily the richest real estate deals of 2022, one that likely won't find a rival for some time. Presently, there's no word on what Eric Schmidt plans to do with his sprawling Californian canvas. In the meantime, both he and wife Wendy will be able to kick their feet up – either at the US$62 million / AU$85.7 million Bel-Air mansion previously owned by hotel magnate Barron Hilton, which the couple acquired last year, or the US$31 million / AU$43 million abode in Montecito acquired the year prior. Or anywhere else the extensive Schmidt family portfolio offers.
Dealer's choice.