Boss Hunting would like to extend a huge thanks to Emirates for hosting us as our partner airline on our trip to the UAE.
We're all too familiar of the relief we seek from an arvo at the beach on a scorching Aussie summer's day. Naturally, then, for a country that rarely sees the temperature drop below the thirties, the United Arab Emirates have also got the water sports game down.
There are so many ways you can tackle the heat in Dubai, each play offering a different flavour of pace and price. Let us walk you through a few go-to options for making the most of Dubai's stunning coastline and vibrant water sports scene.
;t=39s
---
---
Relax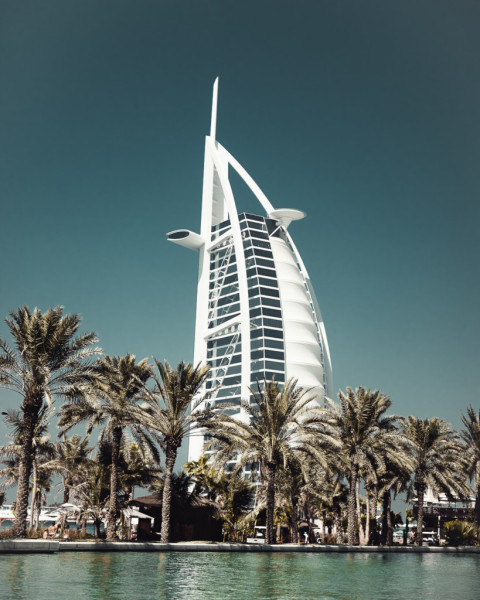 The Burj Al Arab, as should be expected, boasts a pool club to rival all pool clubs. It's called The Terrace, and while you can't just walk in for a dip, there is another way of experiencing the finest waterfront destination in the city. The Terrace plays host to 24 cabanas that are effectively luxury air conditioned day suites for anyone to enjoy for the right price.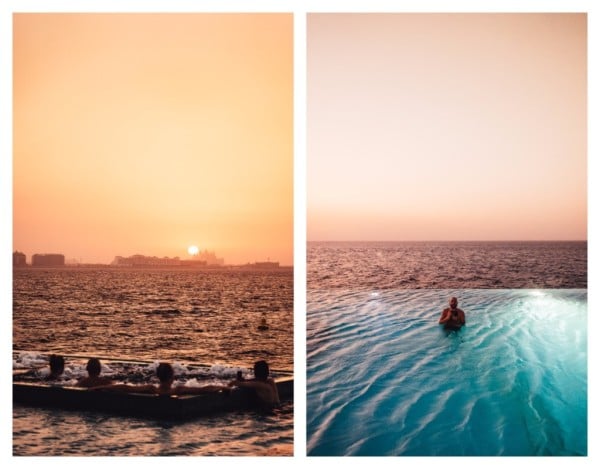 As seems to be the recurring theme in Dubai, it's not actually a price that's overly obtrusive. The cabanas are available for hire by non-hotel guests for roughly $630 AUD per day, 8am to 6pm. If you've only got an eight hour layover and would rather not sit in a stuffy airport hotel, a butler service, spa menu, delicious cocktails and the best hotel pool in the city seem like an easy split with mates and thus a done deal for us.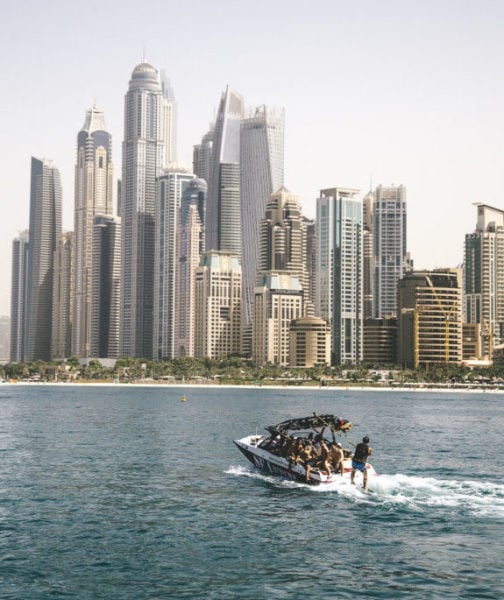 Explore
If the glistening turquoise waters of the Gulf don't pull you in at first, ease into it by stepping aboard a 80 foot luxury yacht. Available through tour outlets such as Arabian Explorers and much like the inexpensive luxury hire cars in Dubai, somehow the yacht scene is as equally affordable. Load up an esky full of ice-cold refreshments, turn up the tunes on the speaker system and spend your afternoon lounging around between dips about your floating hotel room for the day.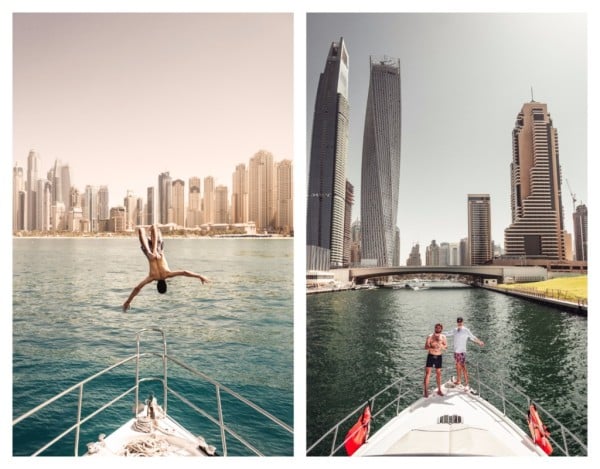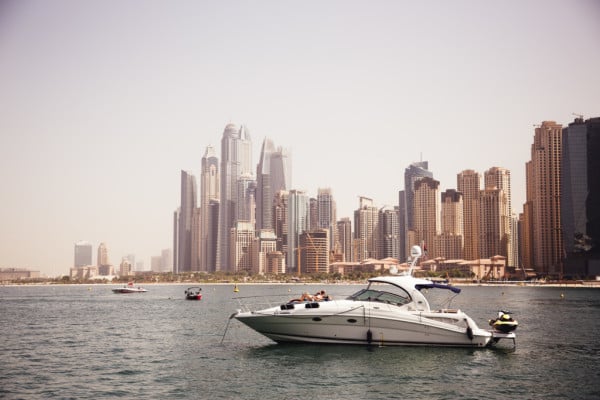 Something A Little More Fast-Paced…
If your priorities align somewhat with ours, "that jetpack thing" – or Flyboarding, as it is properly known – is at the top of your hit-list and not nearly as difficult as you might think. The snowboard-like device strapped to your feet is linked to a Jet Ski, which controls the water pressure. Finding the balance sweet spot during your first few minutes won't take long and be you know it you'll be twisting and diving in the pristine waters.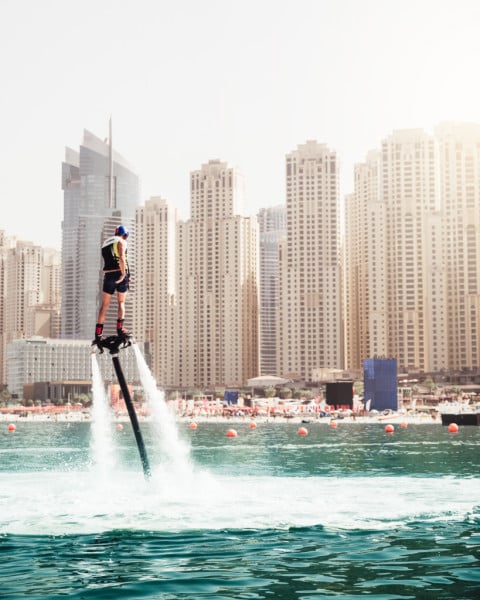 If this doesn't sound like your thing, or you're keen on something with a little more speed, each of your mates can grab a Jet Ski and hit the bay for an hour of thrashing and whitewash – honestly we forgot how much fun those things can be. Sky & Sea Adventures at Sheraton's JBR base will sort you out for all your water sport must-haves.