Most of us go through life looking up at skyscrapers not really understanding what it's like to live in one of the penthouses rising hundreds of metres up into the sky. Fortunately for us, in trying to sell the penthouse in their 432 Park Avenue development, the team at Macklowe Properties have given us the opportunity to get a glimpse of what it's like to live in a $95 Million Dollar (A$135m) apartment.
In case anyone needed clarification…it's awesome.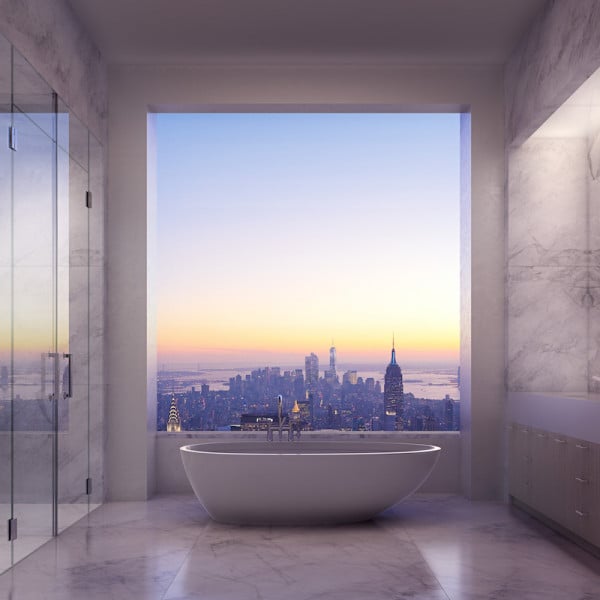 Before you go writing a $95 million cheque, unfortunately the penthouse has already sold, but apartments throughout the rest of the building can still be bought for anywhere between $17.5 million (2 bedrooms) to $80 million (6 bedrooms).
---
---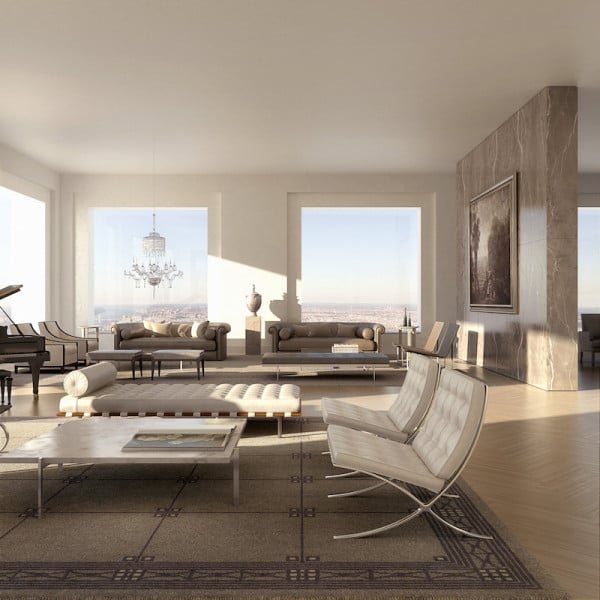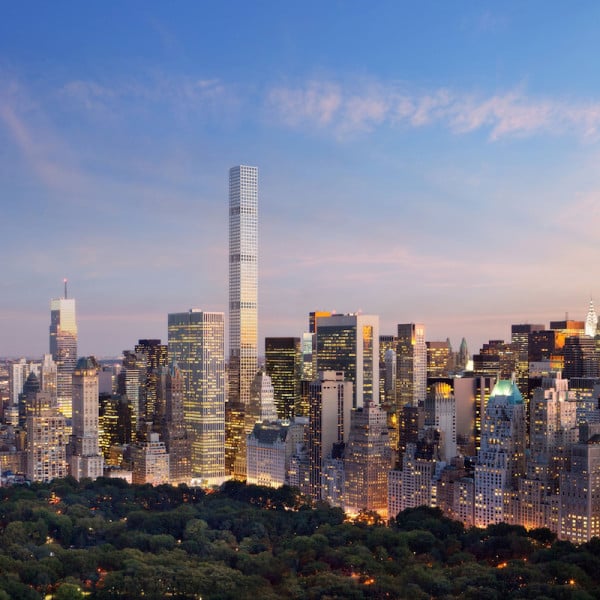 Designed by Deborah Berke, the apartments have all the fittings you would expect, including some of the best bathroom views you could ever imagine, and also feature solid oak flooring and the standard Italian marble countertops. In fact you'd never really have to leave the building, with wine cellars, an outdoor terrace, a spa, a 'massage therapy room' and a pool, you'll never be left bored.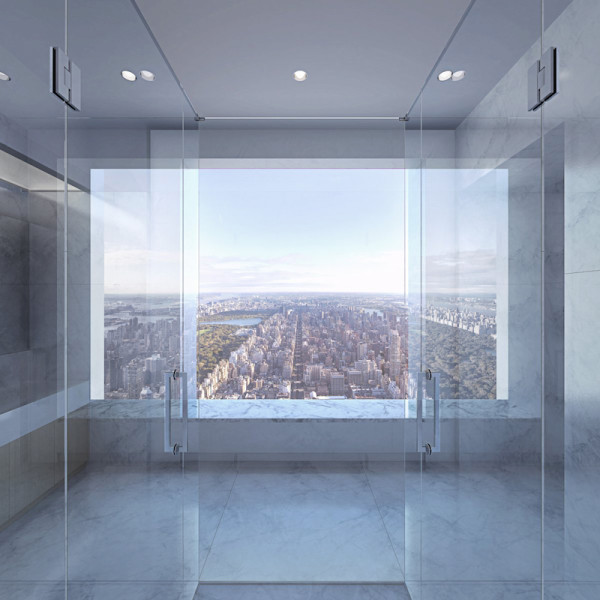 And the floor plan is ridiculous too.