We've all spent money in ways we've immediately regretted. Although it's safe to assume most of us haven't bought an eight-figure Tribeca penthouse we've never even lived in, only to buy another eight-figure bachelor pad two minutes up the road, and eventually spend years trying to offload the first place like seven-time Formula 1 world champion Sir Lewis Hamilton.
As you may have heard, it hasn't exactly been smooth sailing for Mercedes F1's superstar driver. Hamilton initially purchased the 8,908-square-foot Tribeca triplex located at 443 Greenwich St for US$44 million / AU$61.6 million back in 2017. Two years later, he acquired another penthouse perched above 70 Vestry Street for US$40.7 million / AU$59 million – which neighbours the likes of legendary quarterback Tom Brady and supermodel wife Gisele Bundchen. Hamilton listed the Greenwich property for US$57 million / U$79.8 million soon after. But given how #44 didn't receive any serious nibbles for some time, in early 2020, that figure was revised to US$52 million / AU$72.8 million.
Despite the price slash, at a final price of US$49.5 million / AU$70 million, not only has Lewis Hamilton still managed to see a profit on his former Tribeca penthouse… but also set a local record as the biggest Downtown Manhattan sale of 2021. Even bigger than the US$49 million penthouse sold in a building where Heath Ledger passed away, according to The New York Post; as well as the US$45 million penthouse top the Herzog & de Meuron-designed building colloquially known as the Jenga Tower.
---
---
RELATED: Lewis Hamilton Pays A Tow Truck To Move His Cars After He's Done Driving
The 443 Greenwich St penthouse offers five bedrooms, six full bathrooms, two half bathrooms, and three distinct levels. Owing a good deal of its charm to the fact it's placed on a converted bookbinding factory originally built circa 1883, the topmost floor most prominently features a lounge that opens to 3,400 square feet of outdoor space. This glass-walled terrace features everything from an outdoor kitchen, dining space, plenty of seating, and its very own private plunge pool.
Back indoors, you'll find there isn't a shortage of natural lighting. Arched windows line the double-height, 20-foot great room with an additional series of rectangular windows by the ceiling. Architectural Digest notes anyone in need of a solid de-stress session here can unwind in the "numerous deep soak tubs" housed in the unit's "many marble-accented bathrooms." For further relaxation, look no further than the communal Turkish hammam and 70-foot pool available elsewhere within the building.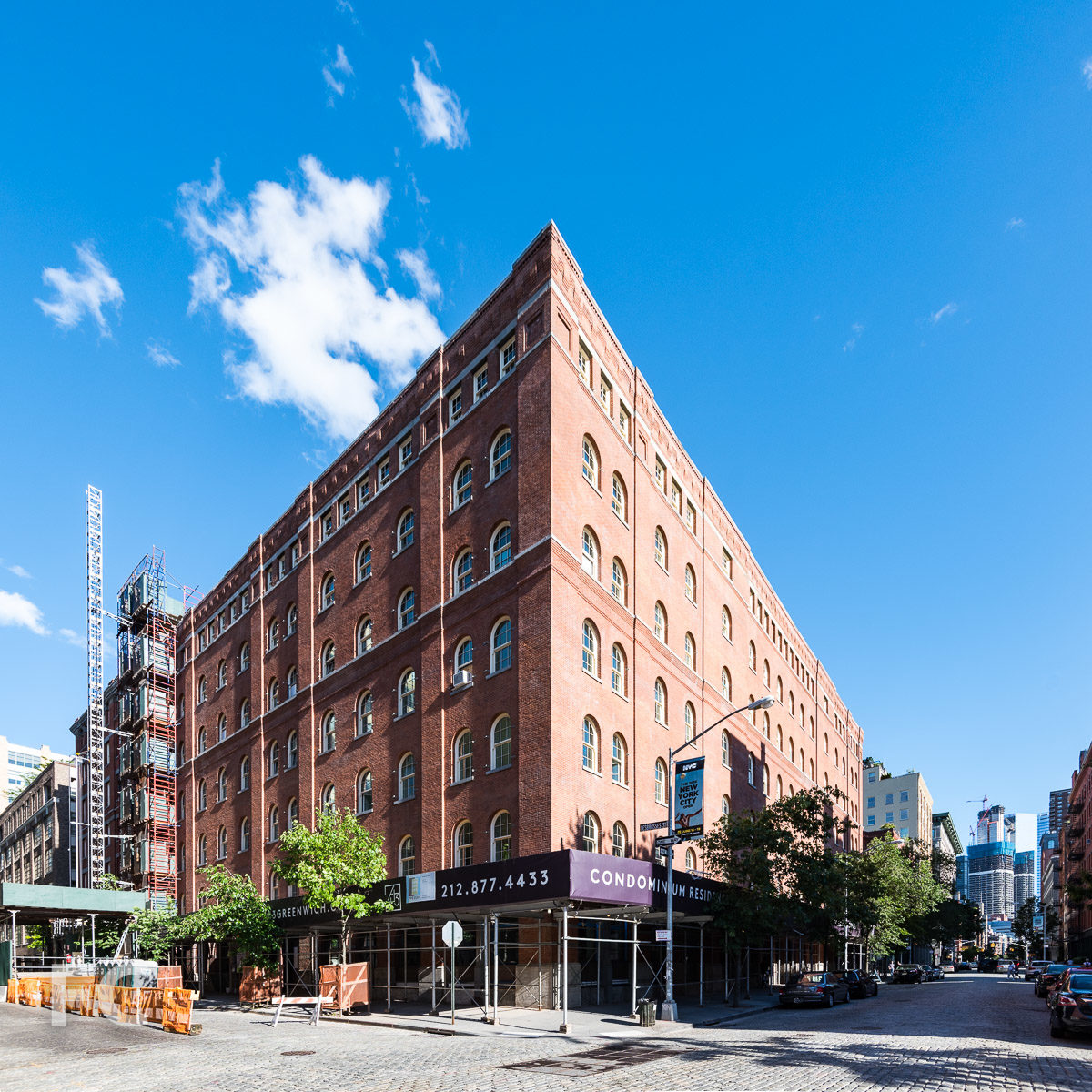 Other amenities include the following:
Library-den w/ gas fireplace
Office
Chef's kitchen
Private internal elevator connecting all three floors
24-hour concierge service
Hamilton wasn't the sole A-lister associated with 443 Greenwich, either. As multiple publications confirm, it attracted every star under the sky from The Weeknd – who recently made a hefty $100 million real estate purchase of his own – Justin Timberlake, Jessica Biel, Jake Gyllenhaal, Harry Styles, Meg Ryan, as well as Australia's Rebel Wilson.
As for the matter of the new buyer, their identity remains a mystery thanks to a Seattle shell company, as per property records. Real estate sleuths speculate this was either Jeff Bezos or Bill Gates.
Check it out below.
---
---