The Sutherland Shire is renowned for many things. Trophy homes aren't exactly one of them. But as in most areas of life, there's always an exception. In this case, it's the extraordinary six-storey Nautilus Luxury Residence perched on the shoreline of Burraneer Bay, which will soon hit the market with a rumoured price tag exceeding $50 million (as well as being rumoured to have caught the attention of Chris Hemsworth and wife Elsa Pataky, who are apparently looking to ditch Byron Bay).
"This is one of the most exceptional houses ever constructed in Sydney, with no detail spared in creating a contemporary retreat overflowing with state-of-the-art amenities and sophisticated finishes," says Allen Sammut, Director of Sammut Development Group.

"It's an extremely rare opportunity for a home like this to hit the market, and it has been quite some time since Sydney has seen anything of this calibre up for grabs."
Currently owned by entrepreneur and Deputy founder Steve Shelley, this award-winning residency features seven bedrooms, 23 bathrooms (don't ask, I haven't got the answers), six kitchens (Ibid.), and all the niceties to help achieve "entertainer's dream" status.

There's the obligatory high-end amenities – i.e. commercial wet bar, gym w/ yoga + pilates studio, home cinema, library, indoor/outdoor lap pool, jacuzzi, teppanyaki BBQ facility, so forth – and then there's the elite high-end amenities – day spa w/ Turkish steam room, massage room, 2,000-bottle speak-easy cellar, dual championship AMF bowling alleys, archery range, WWII torpedo slash ad hoc ANZAC memorial in the basement, twin stand-alone guest pavilions, bat cave-style subterranean entry w/ room for 20 cars. To combat the sheer scale, there are even three elevators.
---
---
RELATED: Rich List Garbo Treats Himself To Some Sydney Real Estate In $80 Million Shopping Spree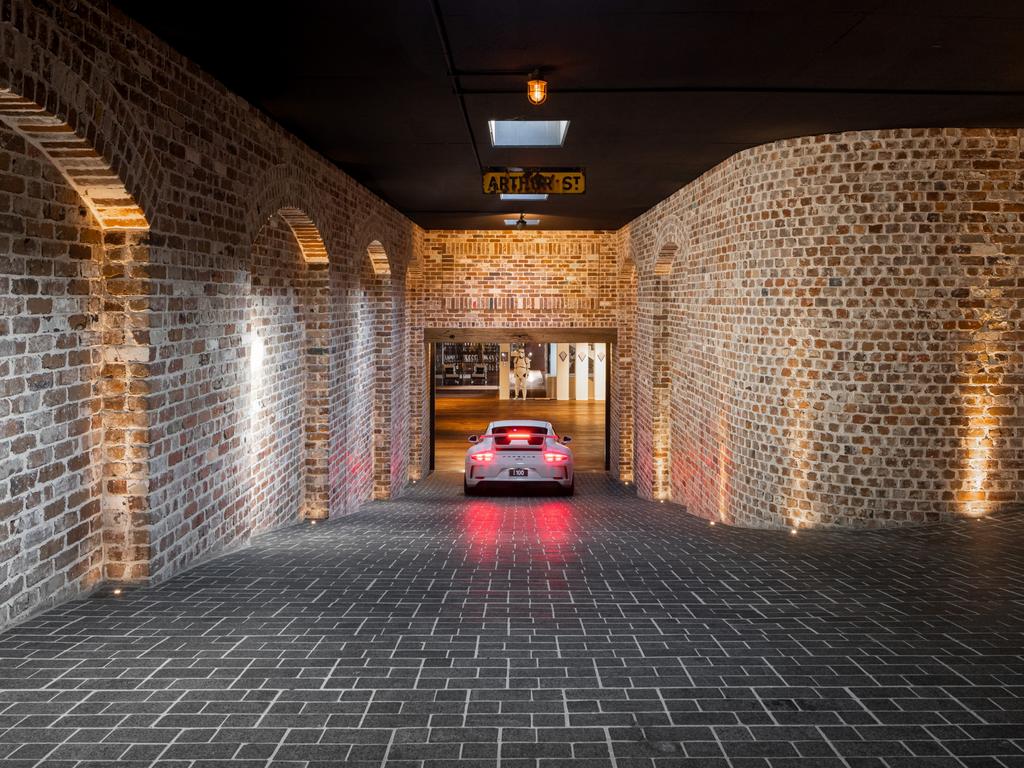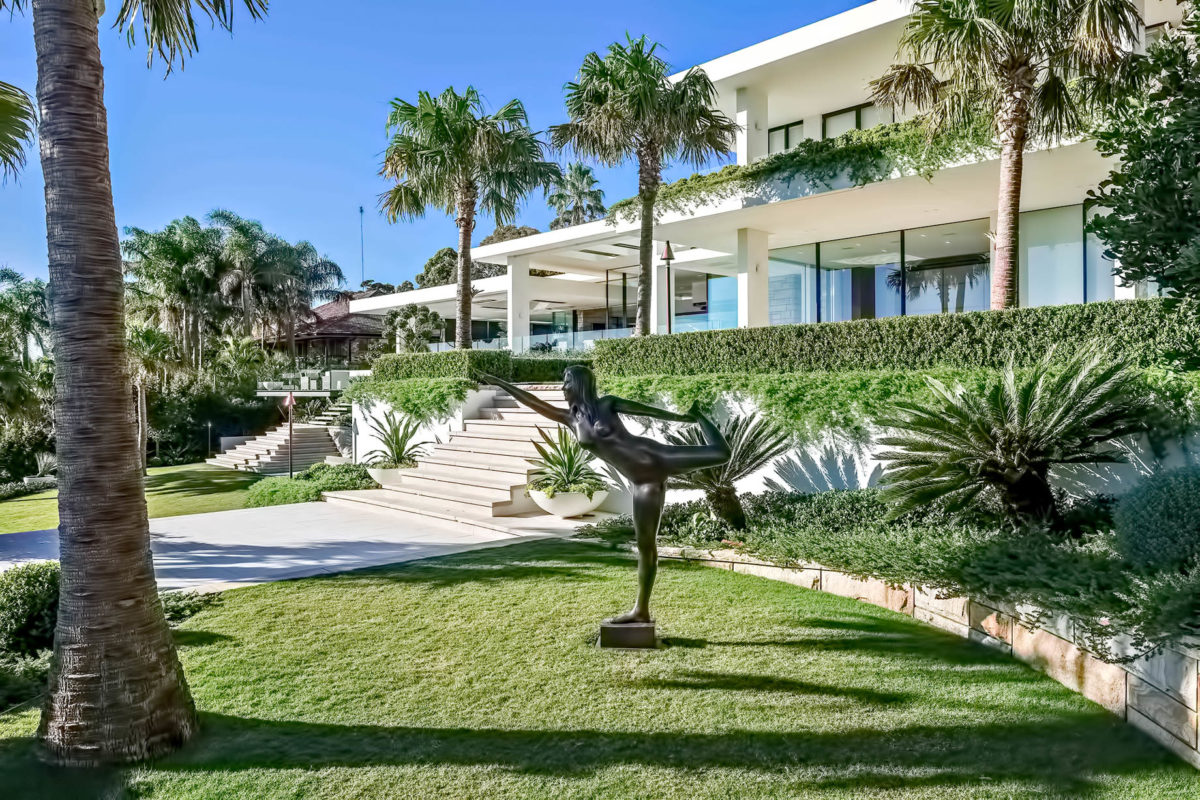 And beyond these walls, the private beach "creates a waterfront playground" like no other. Here you'll find a beachfront cabana, fire pits, boatshed, floating pontoon, slipway, as well as a crane + deep mooring to park a 78-foot seafaring vessel alongside the private wharf with virtually no issues at all.
"There's not a lot that seriously impresses me but this is magnificent labour of love," says Bill Malouf of LJ Hooker Double Bay.

"If this house was on the waterfront in the Eastern Suburbs… it'd be a $120 million house."
Point of fact, $50 million may very well be a steal before taking geographical bias into consideration. According to listing agent David Highland of Highland Property Group, replacement costs alone set Steve Shelley back over $50 million, while the build demanded $30 million, and consolidation of three blocks to form the 4,500-square metre site you see today demanded another $8 million. All up, it'll have to sell for over roughly $90 million just to break even.
"It's an extremely rare opportunity for a home like this to hit the market, and it has been quite some time since Sydney has seen anything of this calibre up for grabs," adds Sammut.
"Considering the sheer volume of facilities Nautilus Luxury Residence is home to, combined with its phenomenal waterfront positioning overlooking Burraneer Bay, we anticipate this gem will garner an unprecedented level of interest from the luxury market."
The official listing for Nautilus Luxury Residence located at 327A Woolooware Road has yet to go live – stay tuned for more.
---
---