The journey initially kicked off back in 2013 with ground breaking almost immediately that following year. Along the way, construction was stalled circa 2017 due to financing issues. But now, that's all in the past. SHoP Architects' 111 West 57th – otherwise known as Steinway Tower – has at long last reached completion, cementing its status as the world's skinniest skyscraper and the second tallest building in the Western Hemisphere.
Standing 1,427 feet (435 metres) above ground with a slim width ratio of 24:1 – and reinforced with the highest strength concrete currently available – you'll find this impressive residential structure in Midtown Manhattan's Billionaires Row, overlooking the iconic Central Park from a breathtaking vantage point. Because where else?
RELATED: Lewis Hamilton (Finally) Sells Penthouse He Never Even Lived In For $70 Million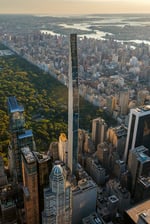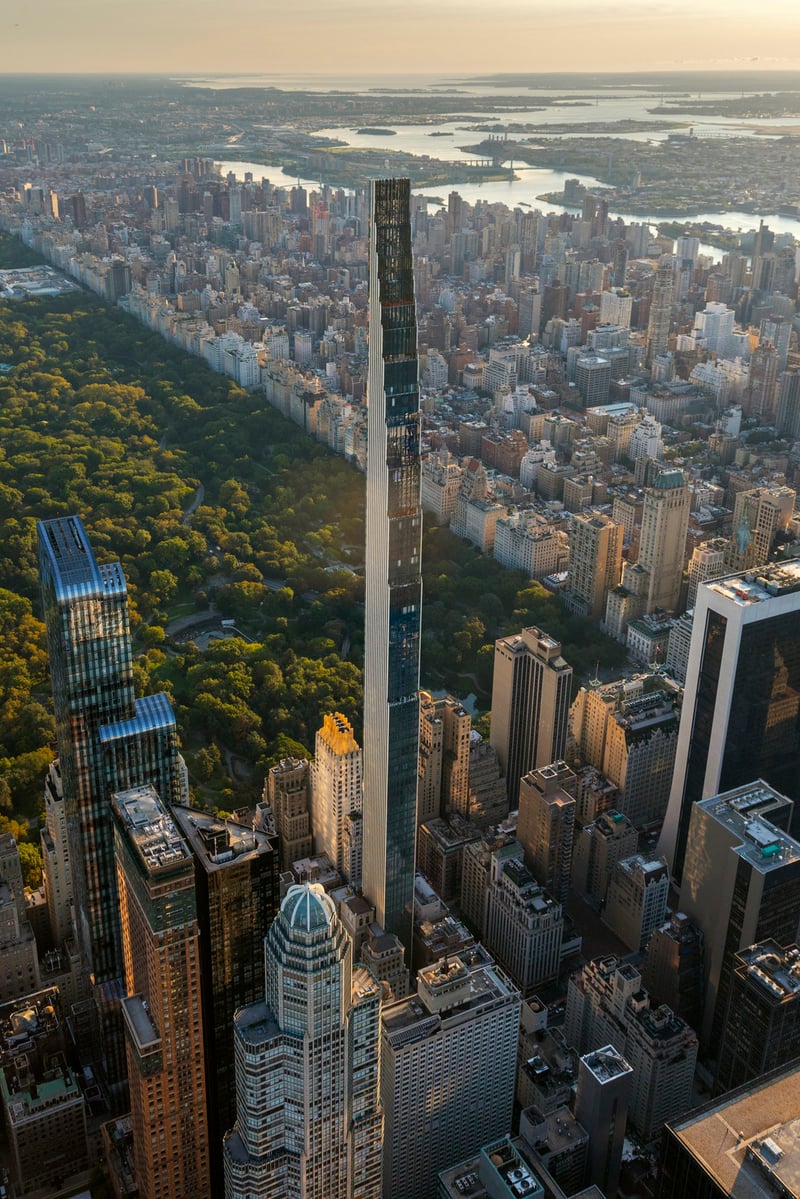 With east and west facades clad in bronze-accented terracotta tiles, while glass curtain walls face Central Park to the north and Lower Manhattan to the south, Steinway Tower tapers to a flat edge at its peak; and has already established itself as a triumphant addition to the New York City skyline. Its lofty presence from the outside looking in, however, isn't the sole aspect to marvel.
Across its 84 storeys and the revamped Steinway Hall next door – a landmarked 1925 building that previously housed the offices of leading piano makers Steinway & Sons, a revered concert hall, and cultural centre – there are a total of 60 whole-floor residences on offer.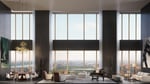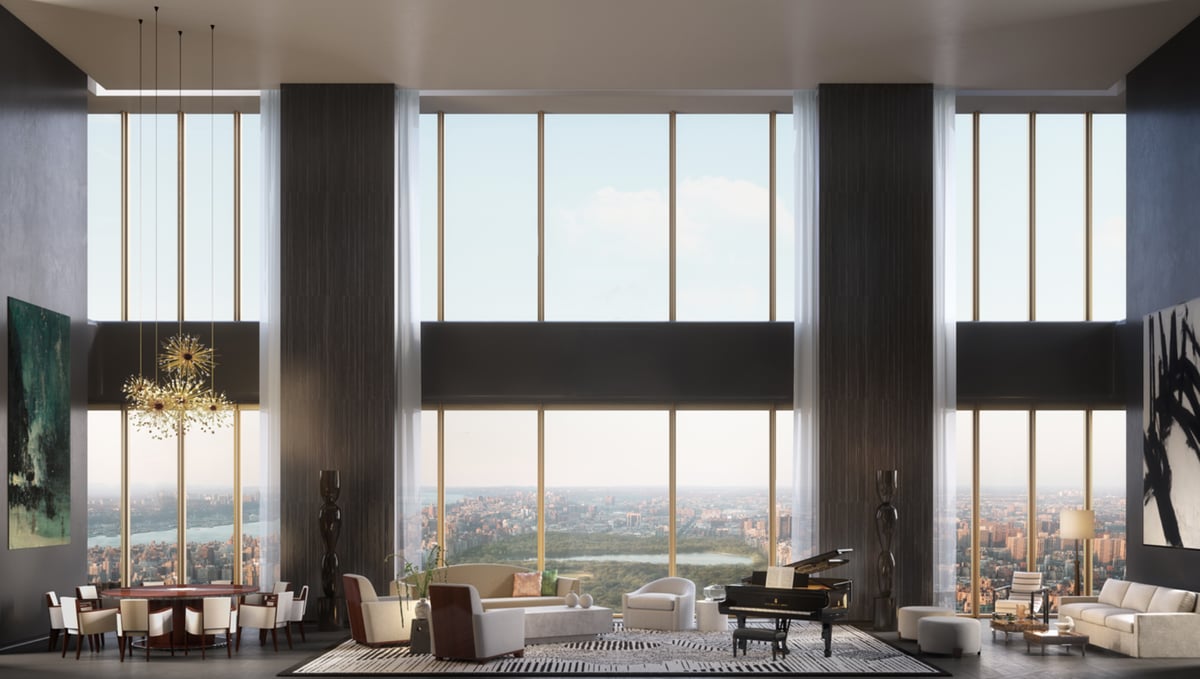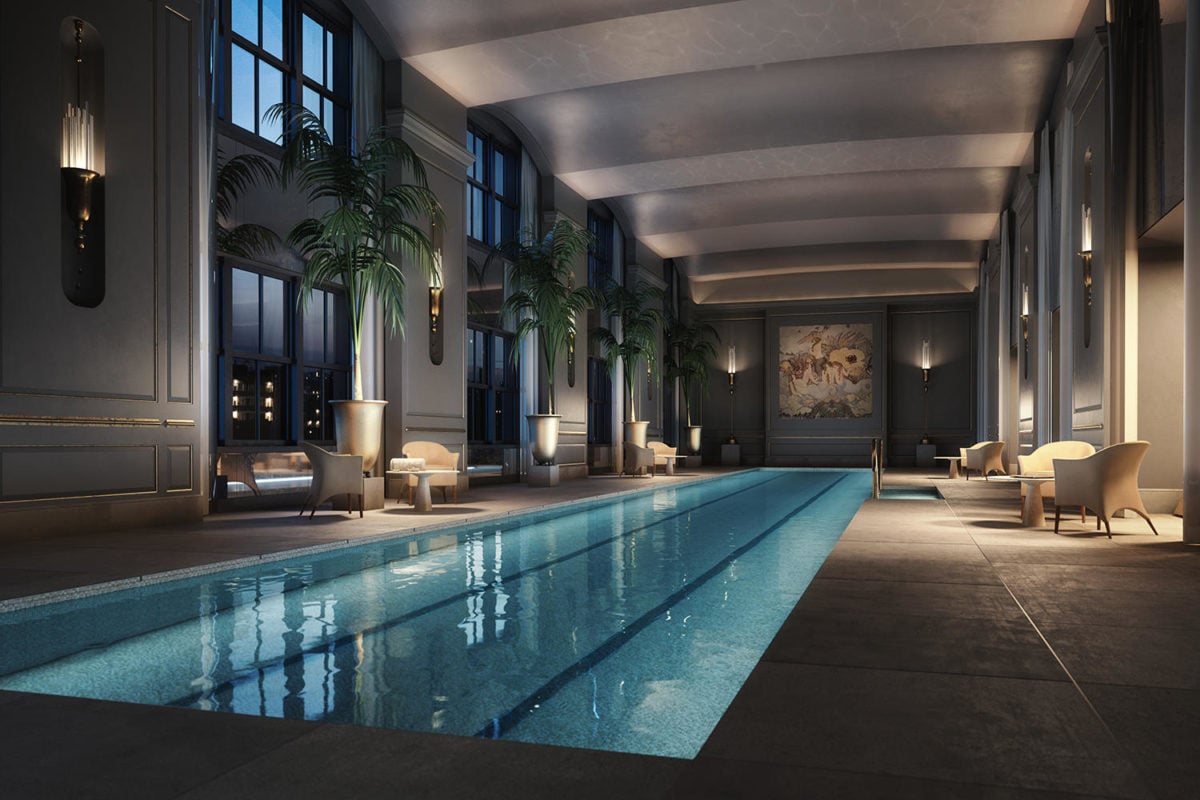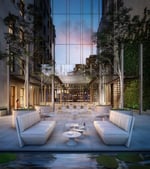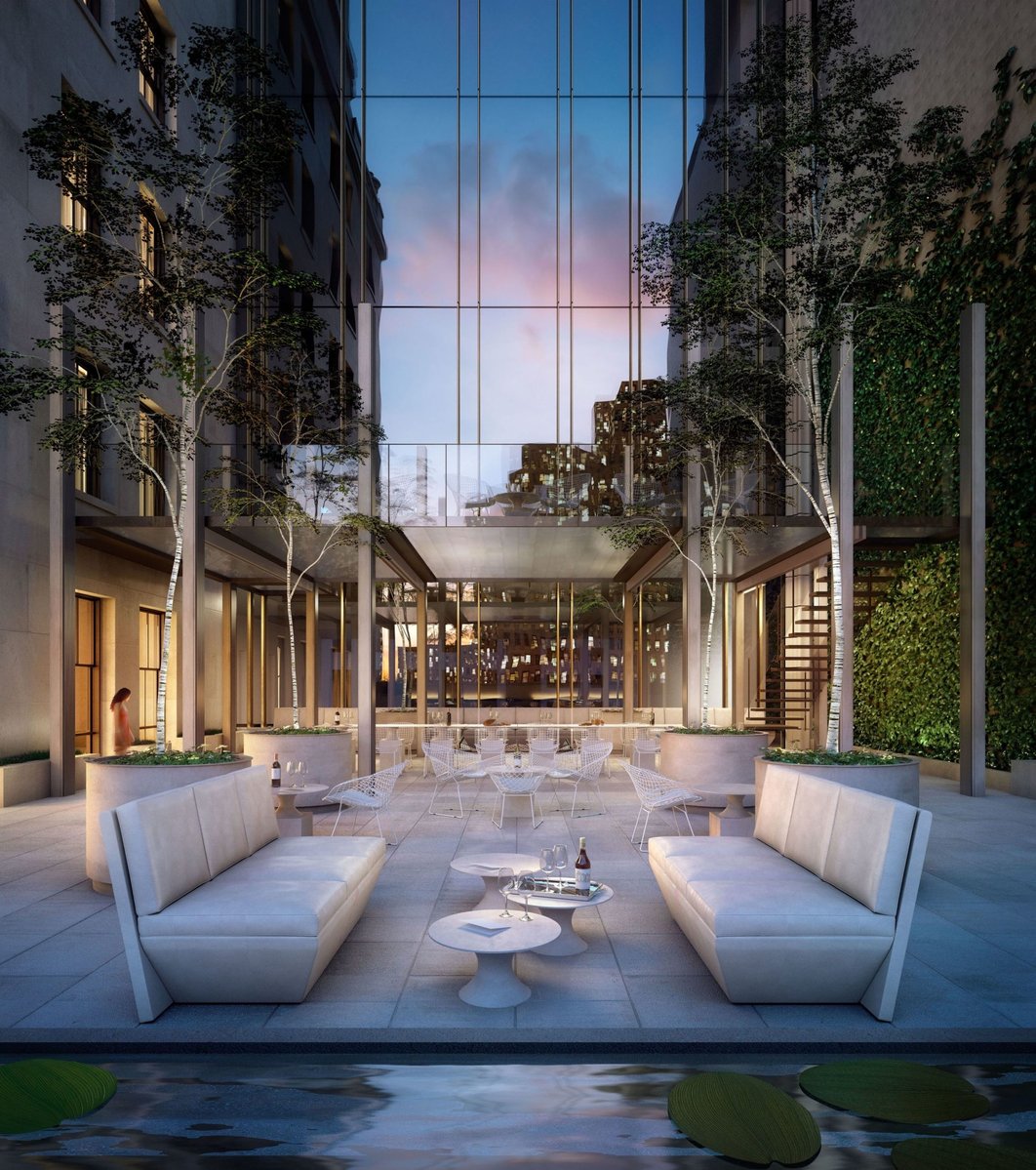 Steinway Tower is crowned by the Triplex Park Loggia Penthouse 72 that redefines creme de la creme (and comes with an eye-watering US$66 million / AU$87 million price tag). As you'd expect from a dwelling of this calibre, an entire suite of luxurious amenities from the 83-foot lap pool, double-height fitness centre w/ terrace, private dining space, to concierge service is available here. The interiors were accomplished by Studio Sofield.
"Any preconceived notions that our team had about skyscrapers of New York City developments were replaced with an opportunity to do something that had never been done before," Gregg Pasquarelli, Principal at SHoP Architects, explains to Dezeen.
"As New Yorkers, we are incredibly proud to add a new icon to our skyline."
Developers have announced the doors can finally open to residents. Take a tour of an eight-figure apartment located inside 111 West 57th (AKA Steinway Tower) below.