There aren't many more famous Australian watering holes out there than the Walkabout Creek Hotel, but the outback pub made famous by the 1986 classic Crocodile Dundee has just come up for sale for the first time in close to a decade. Located in the heart of North-Western Queensland about 18 hours' drive from Brisbane, the humble venue has a history that stretches back more than 120 years, making it a rare opportunity for budding publicans.
While the film set might have been taken down nearly four decades ago, the scuffed wooden floorboards tell some of the stories of the historic pub, which remains full of photos and memorabilia from the original movie scene. Currently owned by Deb and Frank Wust, the couple purchased the venue back in 2014 for a "significant six-figure sum," with Frank stating at the time, "most people buy Harleys when they have a midlife crisis, but we thought we'd buy an outback pub."
Last week Frank told the ABC, "It definitely took a bit of getting used to, but honestly, we've been living the dream. Who doesn't want to own a pub? Any time you want a drink you just go behind the bar and help yourself."
---
---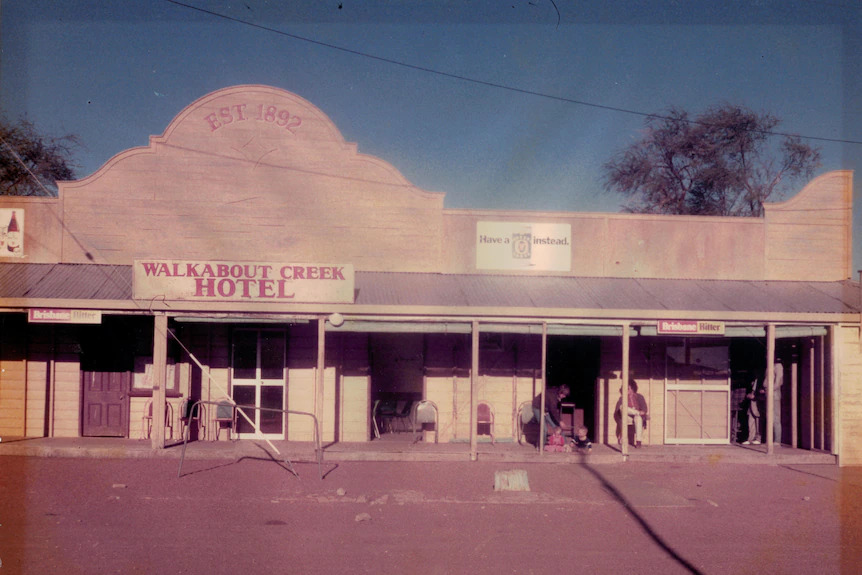 RELATED: Bloke Sets World Record By Drinking At 56 Different Pubs In 24 Hours
It might have been a while since you rewatched Crocodile Dundee, but the Walkabout Creek Hotel was the location of the scene where Mick "Crocodile" Dundee walked into the bar with a dead crocodile under his arm. The pub has hit the market after its current owners decided to start thinking about retirement.
"All good things must come to an end. We have decided to put our beautiful old pub on the market," the Wusts said in a post on Facebook.
"It has been a great pleasure to run this business and be a part of an amazing outback community. Thank you to all who have supported the Walkabout Creek Hotel over the past nine years."
So if you're thinking about a lifestyle change, or are just a massive Paul Hogan fan, you can get in touch with Deb and Frank about the sale of the Walkabout Creek Hotel pub via email: [email protected]