There's a new wave of drones coming into the forefront – and yes, that pun could not be any more intentional. I'm speaking, of course, about aquatic-based drones. But more specifically, about the Chasing M2 Underwater Drone.
This will soon become essential kit for all the aspiring James Camerons out there. As not only is the M2 capable of capturing 4K UHD footage, it also opens up an entire realm of possibilities for entry-level exploration.
In terms of maneuverability, the M2 features eight vectored thrusters as well as an Omni-Movement system, which allows it to go exactly where you need it.
---
---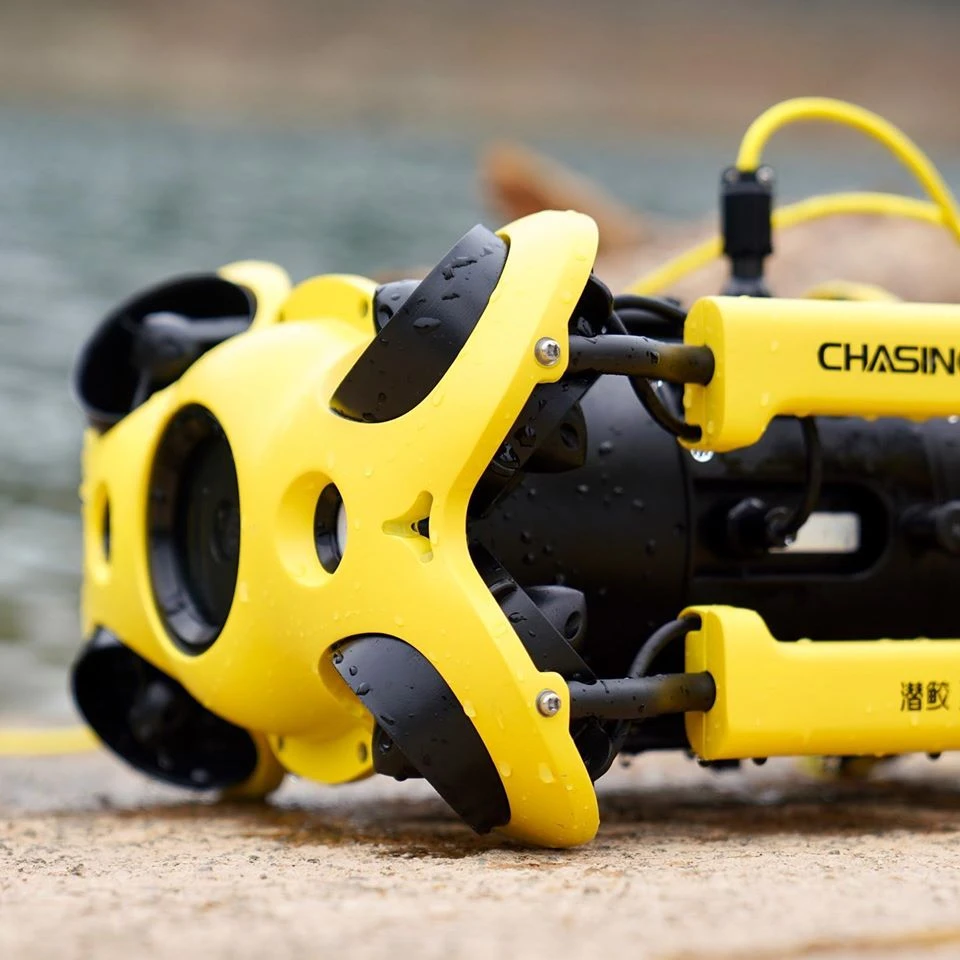 Capable of withstanding depths of up to 330 feet (100 metres), temperatures between -10 to 45 degrees celsius, and hitting a top speed of three knots, each fully charged run has a maximum dive time duration of approximately four hours. This is, however, just in reference to the standard battery pack. Greater capacities can be achieved with larger batteries… which are obviously sold separately.
On the topic of additional attachments, there's a whole lot of extras currently available to enhance the already impressive performance of the M2. Attachments which include robot claws, external LED lights, laser scalers, and even a GoPro camera or two for those occasions when extensive coverage is required. After all, it never hurts to have an extra set of eyes.
As of now, the Chasing M2 Underwater Drone can be purchased for $4,000 (free shipping included).
Find out more over at chasing.com.