The release of the noise-cancelling AirPods Pro as Apple's signature wireless kit has made waves in the wireless earbud segment, but there's one thing noticeably lacking – variety.
Similar to the original AirPods, the newly-released AirPods Pro are only available in a traditional white, with many users waiting patiently to see if Apple will spice things up a bit and add a little colour. Until then, enter ColorWay.
Known for their work designing custom paint jobs and skins for a number of tech devices, ColorWay are now in the business of creating custom coloured AirPods Pro.
---
---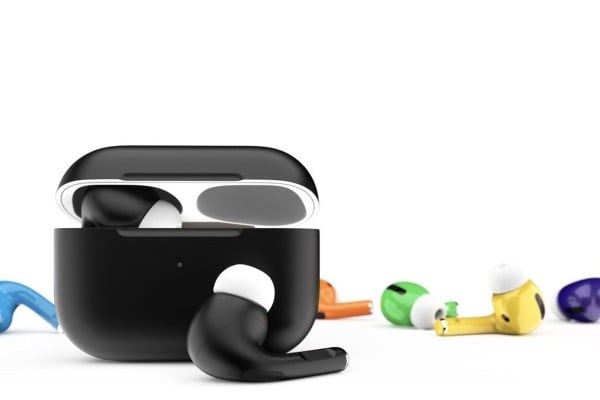 The company currently has 32 different colour schemes available for consumers to choose from, including Candy Apple, Mint, Jet Black and Goldrush. Half of the colours come in metallic shades and each colour is available with a gloss or matte finish.
ColorWay also allows you to mix-and-match AirPods so you can have different colours for each AirPod, customise the colour of your AirPods Pro case and even add an inscription to your case.
Prices vary but start from US$439 (AirPods Pro included) with shipping to begin sometime during January 2020. It's unclear if Australian shipping will be on the cards, but we'll keep you updated.
Until then, read up on our thoughts on whether you're best investing in a pair of Apple AirPods Pros or Sony's WF-1000XM3 noise cancelling earbuds.
RELATED: Would you cop these $28,000 DeLucca diamond-encrusted AirPods?