2020 is going to be an absolute barnburner of a year for gamers. Not only are hyped titles such as Cyberpunk 2077 and The Last Of Us Part II incoming to your favourite consoles, but both Sony and Microsoft are releasing next-gen kit. While we've written quite a bit about Sony's imaginatively titled PlayStation 5, we haven't given Microsoft's effort enough attention. That was until now.
Scheduled for release towards the back end of the year, Xbox 'Series X' is the tech company's fourth-generation console and is being heavily touted as the greatest gaming console ever created by Microsoft. To shed some light on what Microsoft are up too, we've scoured the Internet for every hint of information on the console and collated it below for you to digest.
Codename: Project Scarlet
Before the Xbox Series X was officially revealed by Microsoft, it went by the name Project Scarlett – which for all intents and purposes, is much cooler than Series X – but there appears to be a reason behind the name. As Xbox head honcho Phil Spencer told Gamespot, the name allows Microsoft the ability to be flexible when it comes to future releases. This nugget of info has many industry insiders speculating there might be two different versions of the new Xbox coming this year, with the standard console 'Series X' being followed by an all-digital version currently codenamed Project Lockhart.
---
---
Microsoft's Most Powerful Console Yet
The official stats for the Series X haven't been released, but Microsoft is promising a super sophisticated console four times more powerful than the Xbox One. Looking very similar to a PC desktop computer, Windows Central revealed the Series X will have a custom AMD Zen 2-based CPU processor, 16GB of RAM, 4K Blu-ray player and video output of 8K and 4K at 120Hz. There's also a new cooling system to keep the noise to a minimum.
So what does this all mean? In laymen's terms, the Series X will be incredibly fast (as you'd damn well hope) with next-to-no loading screens and eye-popping visuals. It's the closest a console has come to matching the capabilities of a PC, which is a commendable effort from Microsoft.
Redesigned Controller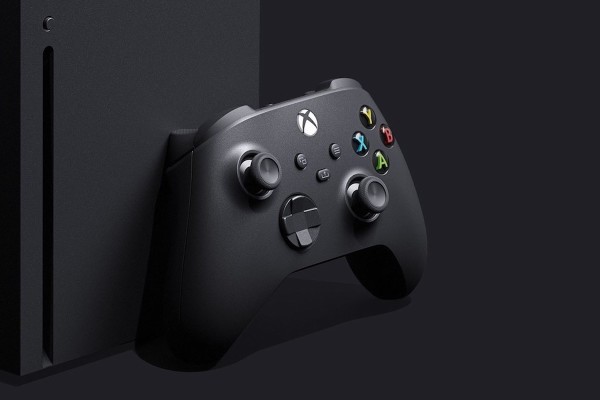 Inspired by the Xbox Elite controller, this new piece of hardware will be slightly smaller and lighter than previous efforts. The addition of a Share button in the middle of the controller, similar to the PS4 DualShock 4, will enable you to take screenshots and capture video while playing. The d-pad has also been revised to make it easier to use while the rumble triggers will return.
Backwards Compatibility
Don't be worried about not being able to play your favourite Xbox One games, as the Series X is backwards compatible with all three previous generations of Xbox consoles. That's right, not only will you be able to play Red Dead Redemption 2, but other classic Xbox 360 and Xbox games – so don't go flogging your old games on eBay just yet.
Games, Games, Games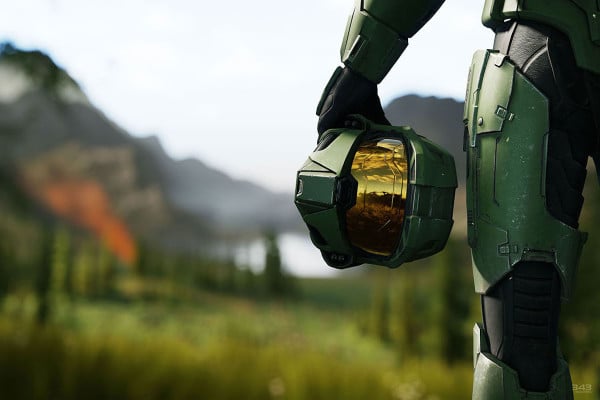 Unfortunately, it's slim pickings so far, with only a handful of games being officially confirmed for the Series X. Only six games; Halo Infinite, Senua's Saga: Hellblade II (a dark fantasy epic), Watch Dogs Legion, Rainbow Six Quarantine, Battlefield 6 and Gods And Monsters, have been given the green light, with plenty more sure to be announced over the coming months. Other big-name titles rumoured to be making their way to the console include Dying Light 2, Elden Ring and Cyberpunk 2077.
Estimated Retail Price
Nobody has a solid grasp on how much you'll have to fork out for the Series X, but many media outlets, including Finder, have predicted the console will come in at under $600. Based on previous Microsoft releases and the current economic climate, they predict the price to be around $549, with a possible digital-only version hitting the $479 mark.
While these prices are only estimates, considering the Xbox One sold for a similar price, this sounds like a pretty good deal to us if proven correct.
---
---
Summer 2020 Release
The Series X is currently scheduled for release in the fourth quarter of 2020, sometime between October and December. While there is no definitive date, it's most likely that the console will drop in November to go head to head with Sony's PS5, which will be on the market that month also.
RELATED: Everything you need to know about the new PlayStation5