Travel tunes are as essential to adventure as the right layers and a well-planned itinerary. Whether it's your gym playlist pushing you further on your morning jog, a quick podcast sesh while you wait in the lounge, or some bangers to drown out all that in-flight noise, aligning your personal audio set-up with your travel style tightens up all those little details that make a trip run that much smoother.
Heading across the ditch to the ski fields of Queenstown? Hiking around Tasmania? Winery hopping across South Australia? Hell, even trying to liven up the daily commute could count as an adventure these days. Whatever you've got planned, you'll need to pick up the best audio gear to keep you company during transit. The problem is, the market is often too crowded for you to make any easy choices. It pays to be decisive here, and fortunately, the Harman Kardon FLY audio range has just landed in Australia, so you can easily cut through the noise and settle for only the best audio gear to accompany your next sojourn.
As Harman Kardon's first headphone series since 2014, FLY considers every lifestyle to offer what is essentially a one-stop-shop for travellers looking to upgrade their on-the-go audio. Live a more active lifestyle? The Fly BT is an easy play. Put more value on flexibility to move through the day with full control over your listening session? Those Fly TWS (True Wireless) earbuds are going to come in handy. Want to completely lock yourself into your own soundtrack when there's too much noise distracting you? Harman Kardon's got you with the Fly Over-Ear Active Noise Cancelling headphones.

Here's what each of the three devices has to offer so you can decide which gets to be your trusted travel companion.
---
---
---
FLY BT – For The Sports Lover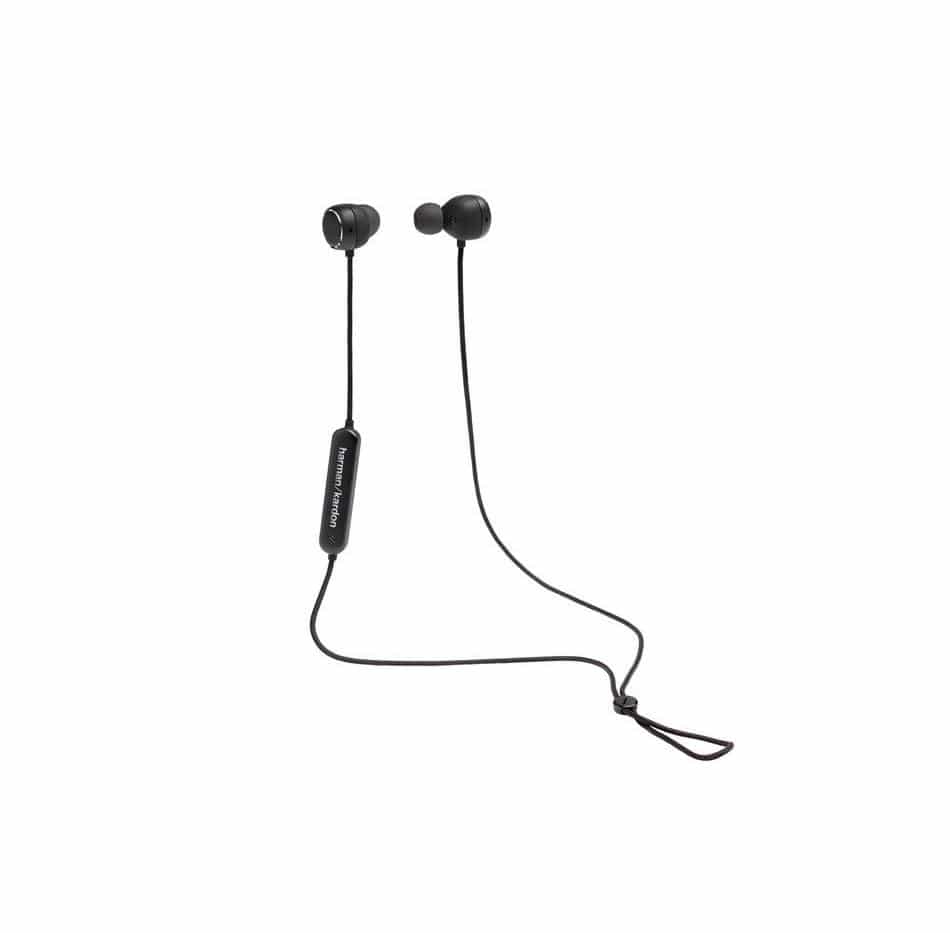 With a tangle-proof fabric cord and magnetic earbuds that snap together when dangling around your neck, the Harman Kardon FLY BT is the type of super portable audio device best suited for lovers of great design who value an active lifestyle. Given you won't have to contend with any annoying, time-wasting knots on your travels, the FLY BT is perfect for those morning jogs and sunset hikes where you won't have to worry about the buds falling out. On the plane, everyone's worst nightmare of a wireless earbud gone rogue under the seats isn't a problem you'll have to contend with.
The in-ear buds are lightweight and beautifully designed with anodised aluminium accents to maintain a slim form factor yet still have enough space to fit in 8.6mm drivers, powerful enough to guarantee 8-hours of high-fidelity listening. A trusty IPX5 rating means they can easily shrug off sweat and water, so you can just as easily pop them in at the hotel gym with no worries, or breeze through some light rain without issue.
You get a compact storage pouch with the buds so you can neatly tuck them away when they're not needed, as well as 3 different ear tip sizes so you can get the perfect seal for your ears. As for how to control playback, just use the in-line controls to dial in playback or summon your preferred voice assistant so you spend less time fiddling around with your device, and more time grabbing life by the balls.
USE CODE HKBOSS20 AT CHECKOUT FOR 20% OFF UNTIL AUGUST 31
---
FLY True Wireless Earbuds – For The Smooth Operator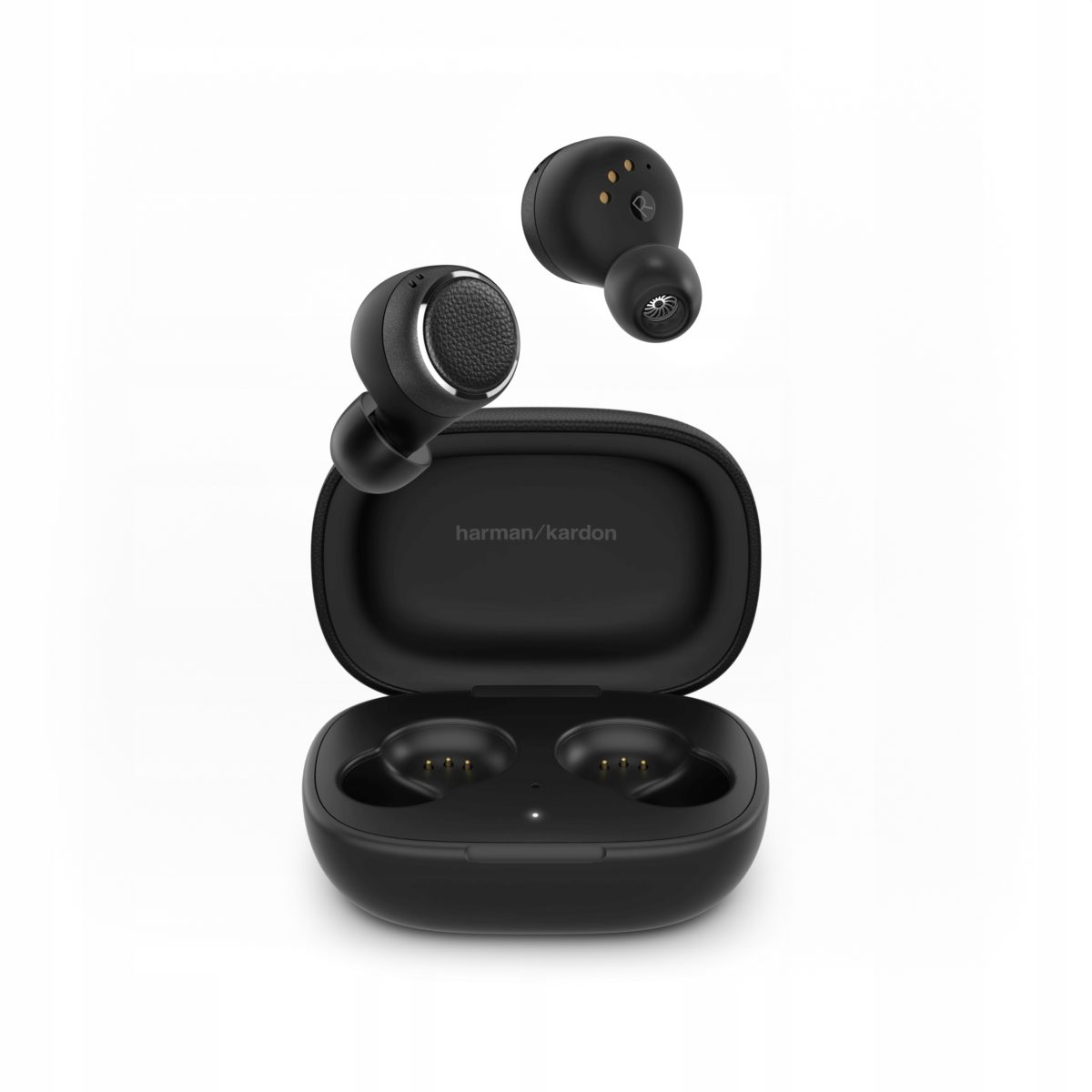 From the coffee shop to the flight, to the hotel and beyond, if you want to move through life like a true smooth operator, you'll want the flexibility of Harman Kardon's FLY True Wireless Earbuds. Designed with the savvy commuter in mind, the FLY TWS offers full-functioned touch control so you have complete control over the course your listening session takes throughout the day.
If you need to briefly let in some external noise to make sure your coffee order doesn't get all messed up, just tap Talkthru mode so you can converse clearly without having to remove the earbuds. For a frequent flyer on the go, AmbientAware mode is your jam, letting environmental noise in without muddying up your beats – basically never missed a boarding call no matter how hard you're blasting the tunes. Got a conference call coming up? The hands-free stereo mode will keep you connected while suppressing ambient noise and keeping audio crystal-clear. And for everything else, Google Assistant or Amazon Alexa is only a tap away.
Move through the elements with a reliable IPX5 water and sweatproof rating without having to worry about the FLY TWS running into any issues, which includes running out of juice. Although the form factor is light and slim, Harman Kardon have managed to fit in a battery powerful enough to keep these beauties running for a total of 20 hours – 6 hours on a single charge, 14 additional hours with the charging case – which should be enough to get you to from Australia to Europe without taking your tunes away.
---
---
USE CODE HKBOSS20 AT CHECKOUT FOR 20% OFF UNTIL AUGUST 31
---
FLY Over-Ear ANC Headphones – For Complete Immersion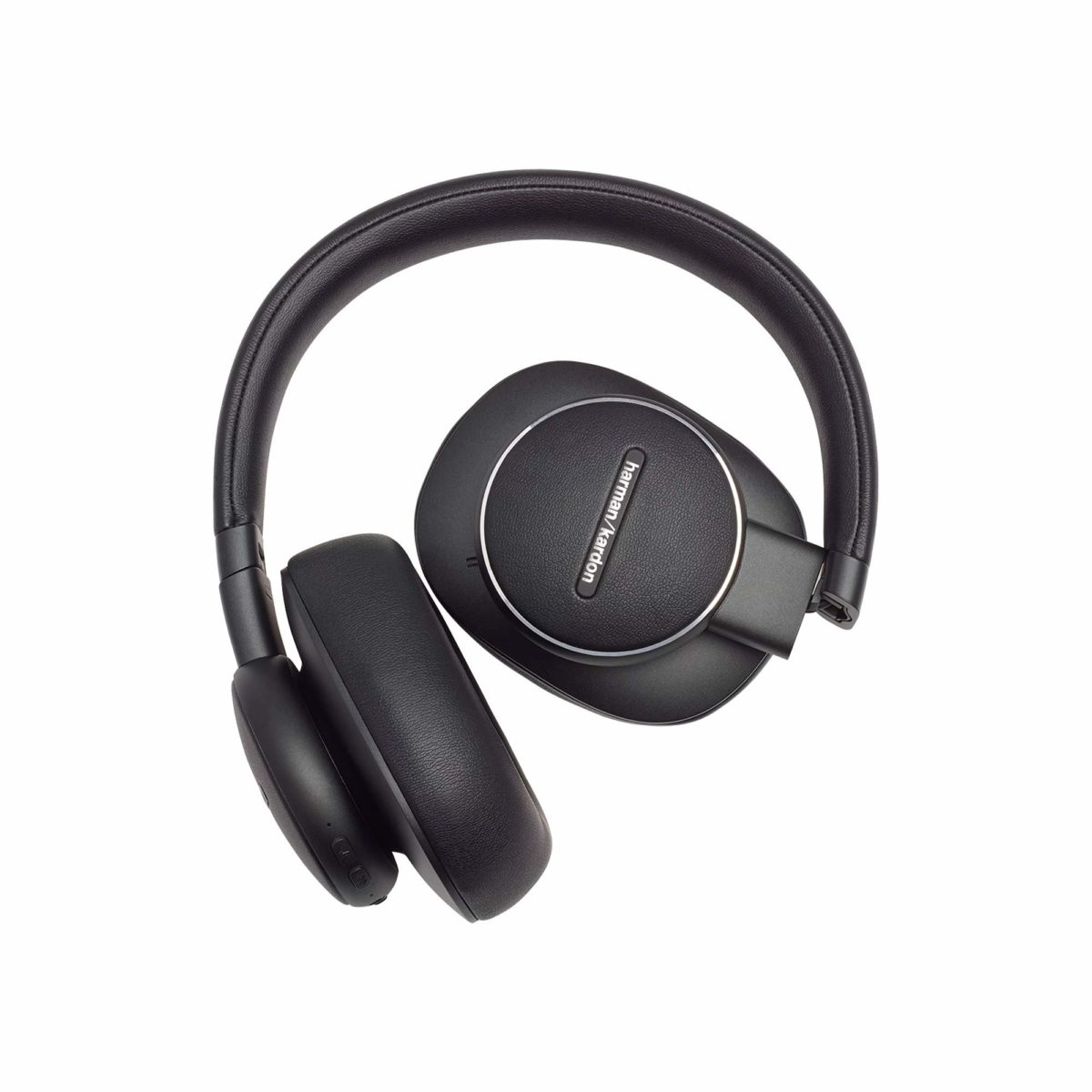 If you want to be well and truly dialled into your own world on the high-altitude commute, enter Harman Kardon's FLY Over-Ear Active Noise Cancelling Headphones. Ideal for anyone who values privacy, these super-premium headphones are a complete expression of the signature Harman Kardon sound, using custom-made 40mm drivers to power a sound profile that's been optimised especially for travel. That translates to complete immersion, blocking out external noise for up to 20 hours of uninterrupted listening in active-noise cancelling mode (make that 30 hours with ANC deactivated).
Replace that irredeemably boring tour guide with a podcast just by wrapping that supremely comfortable leather headband over your head and hitting play, or drown those annoying in-flight noises so you can travel in peace. Being able to retreat into your own audio chamber whenever you want and emerge just as fast is the kind of flexibility that lets you travel and interact with the world on your own terms. And the transitions are seamless with the Fly ANC – go from watching a movie to taking a call with the headphones' multi-point connection feature, which allows you to connect to two different Google devices at once, or toggle between Bluetooth connectivity and wired with an included audio cable. It's all about options here.
With the Fly ANC, air travel couldn't be any more seamless. You're tapping the earcup when you land so you can get Google Assistant or Amazon Alexa to map you a route to the hotel; you're using the included sea adapter for in-flight movies; you're switching from your laptop to your phone with a simple flick. And if for whatever reason you forgot to charge up the night before, you're spending just 15 minutes to get 2.5 hours worth of playtime – that's almost enough juice to get you from Sydney to Auckland.
USE CODE HKBOSS20 AT CHECKOUT FOR 20% OFF UNTIL AUGUST 31
This article is proudly presented in partnership with Harman Kardon. Thank you for supporting the brands who support Boss Hunting.