Reports are indicating Samsung has just filed a patent for a curved infinity edge screen that goes all the way around the device. And by all the way around, we mean 360 – top, bottom, and sides (but not the back). To step it up to another level, the phone will also come with a 3D touch display on the side.
The tech giant is apparently developing the next generation of top-end Galaxy One devices, with rumours surrounding the considerable amount of resources being poured into this project's ideation and subsequent execution. The patent itself is under the title "Display apparatus and portable terminal", so you can imagine what kind of ballpark the final product will fully inhabit.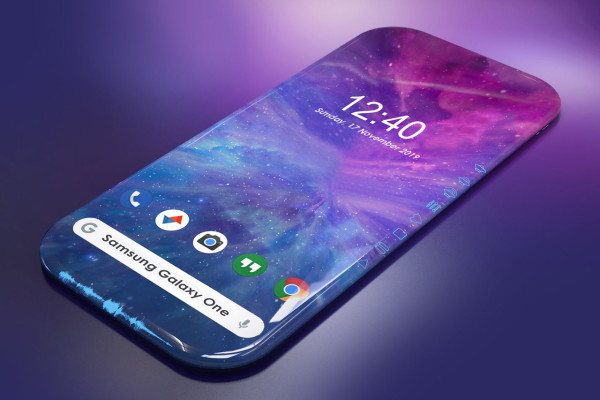 Early mockups also show the device featuring the incorporation of an antenna at the top and bottom of this rounded edge screen. Device icons, as well as content, will ostensibly be displayed and operational at the curvatures.
---
---
But it would be irresponsible of us to end this write-up without punctuating it with a caveat. At this stage of development, this is just a patent. Whether this will see the light of day on the Samsung factory floors to eventually become a material reality is another matter entirely. Still, grains of salt aside, you have to admit it's bloody fun to look at and to think about.
Samsung really didn't have to go this hard in the paint for us – but they did. And it'll be interesting to see how future consumers, as well as their competitors, will respond to this sci-fi design of a concept (that's if it ever makes it that far).
RELATED: The Motorola Razr Is Making A Comeback.