Dating in the modern world is a fun challenge and it's about to get a whole lot more challenging with the release of another new dating app. The aptly titled Toffee has just launched in Australia and is aimed exclusively at people who attended a private school in their younger lives.
Along with matching private school snobs, the UK-made dating app's other main point of difference is a sliding scale feature. While you swipe left or right on profiles like Tinder and Bumble, the slider function allows you to showcase how interested you are in a variety of things like sport, adventure, partying and arts & culture.
Toffee dispenses with the traditional bio section too, replacing it with a number of 'prompt questions' similar to the growingly popular dating app Hinge. The app also features a social calendar so you can see if you are your potential matches frequent the same events.
---
---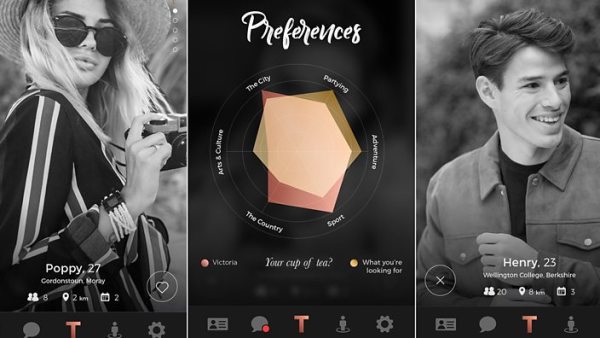 Co-creator Lydia Davis spoke with 9Honey about the reason for choosing Australia as the second country to launch the app.
"In the UK, eight per cent of people are privately educated but in Australia, that number is around 35 per cent," Ms Davis said. "We felt that Australia would be the best place for us to roll out to first though as we were inundated with requests for us to launch there."
The Australian version launched last week on both iOS and Android for all you private school kiddies to enjoy.
RELATED: Leave All The Modern Dating BS At The Door With 'Inner Circle' App