Whether you're a grom or a bona fide shredder, soft top surfboards are a fun and convenient alternative to your typical fibreglass board – you can also ride them into the flags. We recommend steering away from cheap crap and maxing out on length if you want to ride anything bigger than a shorey. Have a look for boards that feature FCS or Futures Fin boxes, because standard soft top fins are notoriously shit.
Also referred to as foam surfboards, the best soft top surfboards have evolved over the years and are no longer just flimsy boards with a basic soft fin. These are just surfboards that aren't covered in a hard resin, typically made from a specialised, water-resistant EPS foam covered with ethylene vinyl acetate for better protection. On the bottom, foam top surfboards use a hard flat sheet to help with frictionless speed when you're out to catch surf that may be a bit more modest than what experienced surfers are used to.
However, don't go thinking any board with a soft foam deck is just for beginners. A lot of advanced surfers love using them to just have a good time on beach breaks. And beginners – well, these are the best boards to learn on while you work on your confidence and technique. This is because a soft surfboard (or 'soft boards,' as some people call them) will invariably offer excellent durability and stability while helping with easy paddling thanks to the lightweight body.
---
---
If you want a great foam top surfboard, you won't have a hard time finding out. A big part of Australian culture is surfing, so you better believe there are several companies out there making soft surfboards with as much care as a fibreglass board.
What's Your Fin Setup?
Surf top surfboards are versatile, but the stock fin setups they come with can often be limiting. Most of your foamies come with soft plastic fins. You'll want to experiment a bit here and upgrade pretty much as soon as you plan to set-up. Play with the shape and size of your fins, and there's no wrong way to do this. You might want a thruster fin setup, or go minimal for more release. You get to design your own surfboard models, so don't just stick with what you're given.
---
Where To Buy The Best Foam Surfboards In Australia
Mick Fanning Soft Top Surfboards
Who knows surfboards better than Mick? With three WSL World Championships under his belt, the man knows his surf tech. These soft top surfboards are made with experienced surfers in mind with speed, power, and flow as priorities of the building process.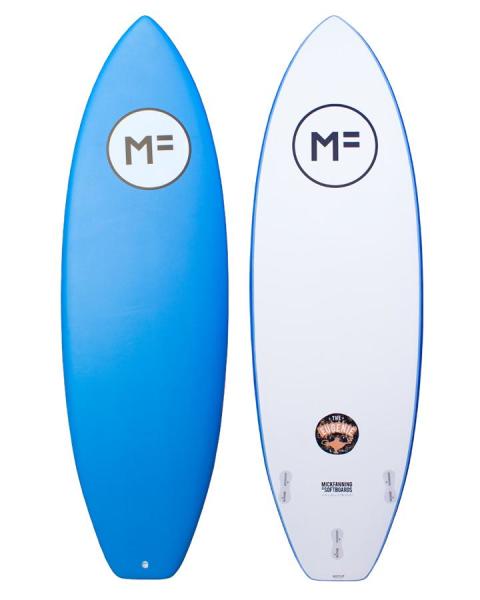 The Eugenie was designed for fun when the surf's giving nothing more than 2-footers. A good addition to keep handy during the surfing off-season. It's also friendly enough for beginner surfers and advanced surfers alike, so consider this Australia's top foam surfboard if you will.
---
2. Spooked Kooks
Spooked Kooks have some sick colours and designs, bringing back the glory days of short shorts and thick mo's. With a range of customisable options backed by solid engineering, Spooked Kooks are a winning company.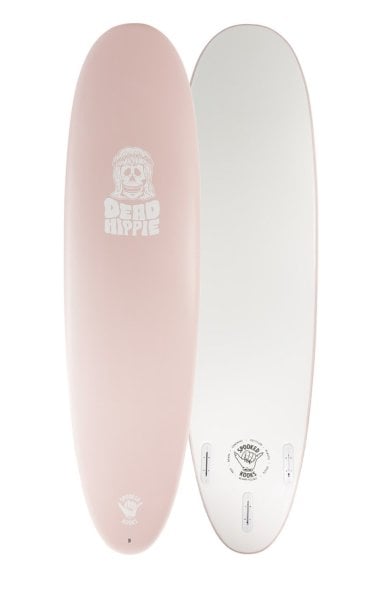 The Dead Hippy is the classic embodiment of Spooked Kook's throwback culture. It's a longboard made for finding the sweet spot on the wave and riding it all the way in.
---
3. Softech Surfboards
Softech has got something for everyone as the soft top surfboard market continues to grow in popularity with surfing old-hands. The boards can cop the biggest waves and replica their fibreglass forefathers in durability.
---
---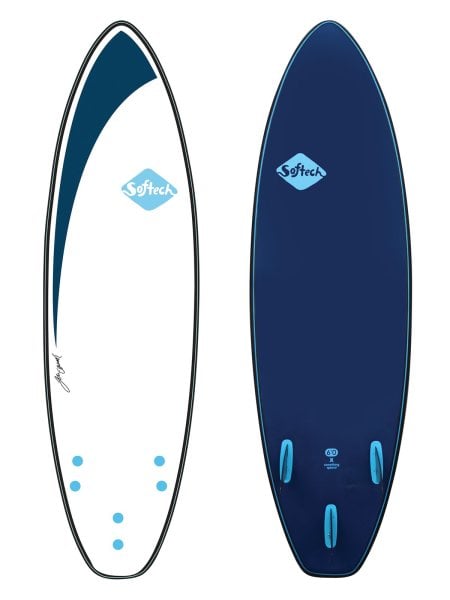 The Felipe Toledo Wildfire soft top surfboard is the cornerstone of Softech's Performance Series, this is the closest thing you'll get to fibreglass performance with foam.
---
4. DRAG Board Co.
These guys are all about having the best time the waves can offer and for them, softies are huge part of good times. A DRAG board is guaranteed to shake up your shredding experience for the better.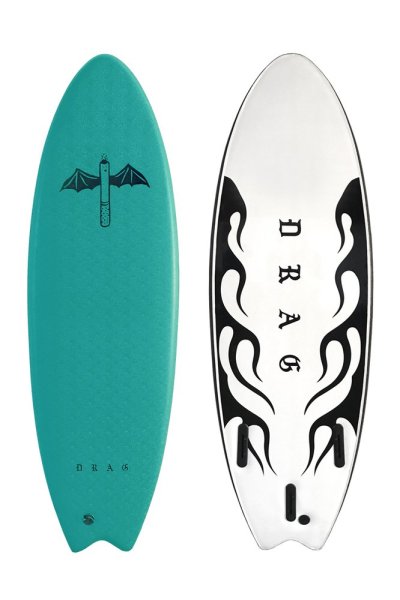 The Dart 5'6 Thruster is a little pocket rocket of fun. It's perfect for shories or just chasing sneaky runners. Get around the rad flame and aqua colour combo.
---
5. Catch Surf Boards
The kings of the soft top surfboard, Catch Boards, are dominating the American and Australian markets. Offering some of the best company collabs and a huge range of boards, the fellas got exactly what you're looking for.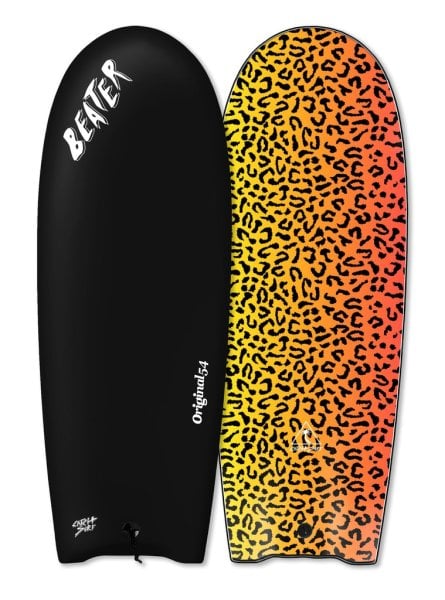 Not for your average grom, the finless Original 54 is the 'all-purpose, fully-customisable shred stick.' If you're more of a novice, the Catch Surf Odysea is probably a better fit. In contrast, the Beater is Catch Surf's favourite all-around performer, for even the most seasoned shredders.
No matter your weapon of choice, soft top surfboards are definitely in again, so get involved.